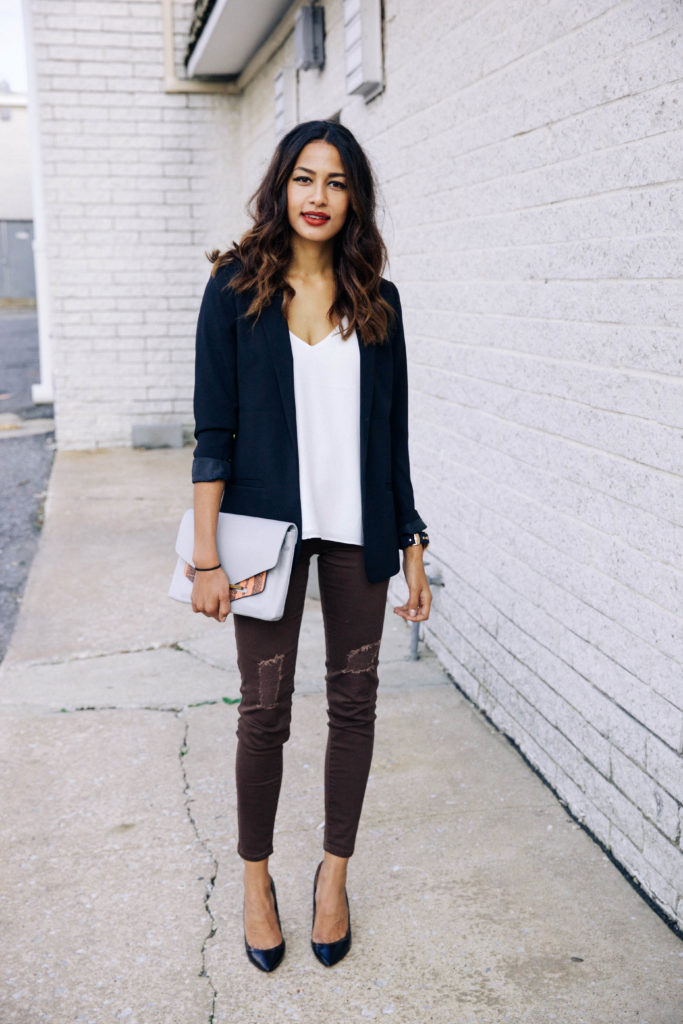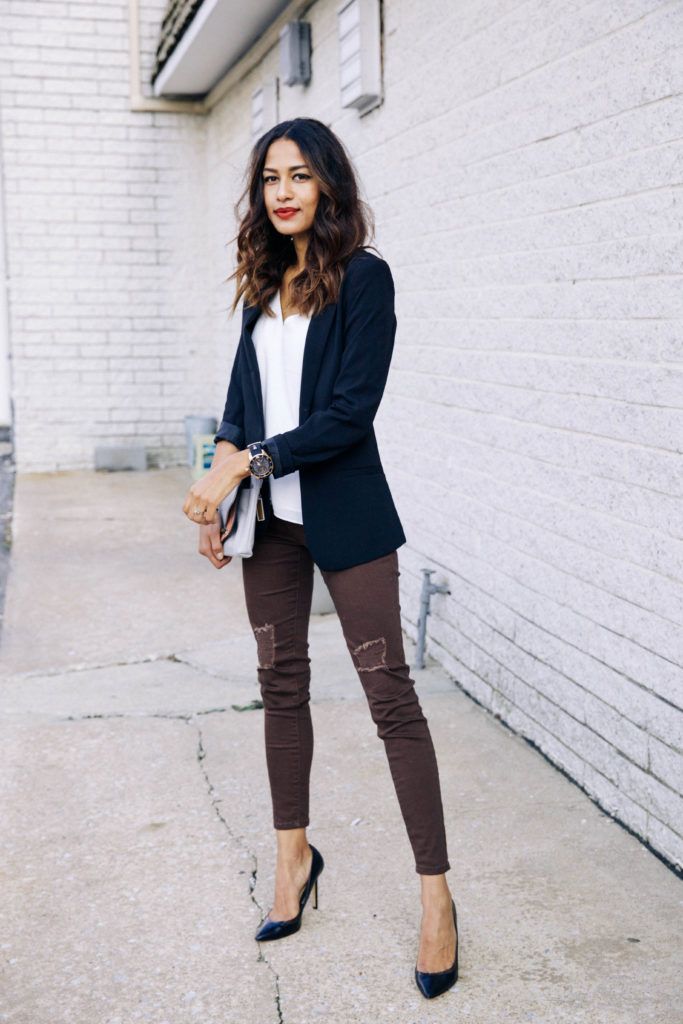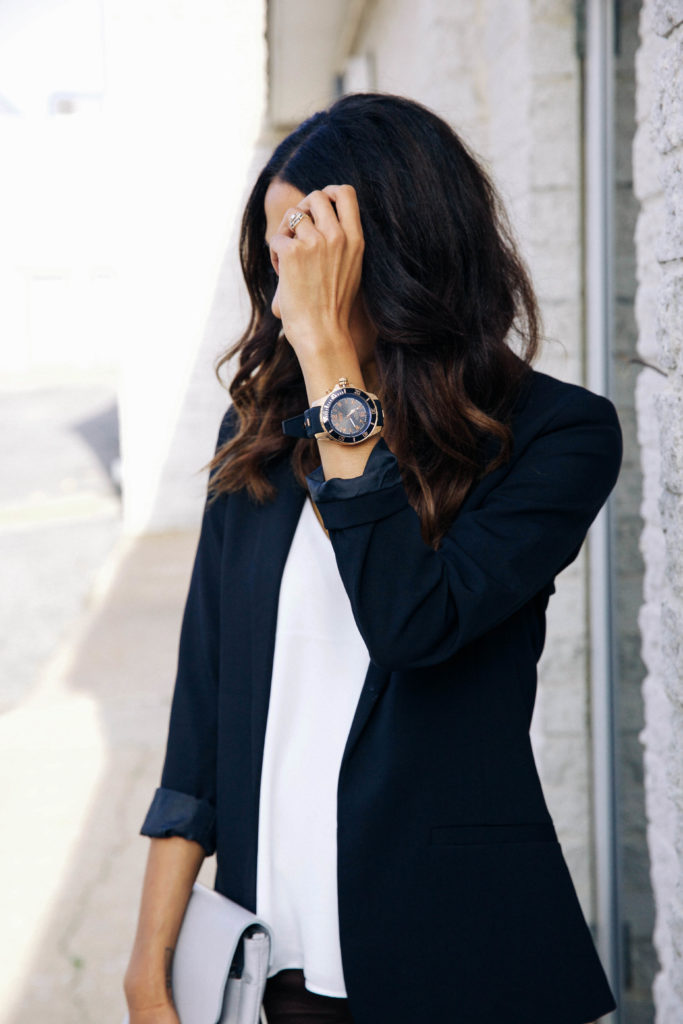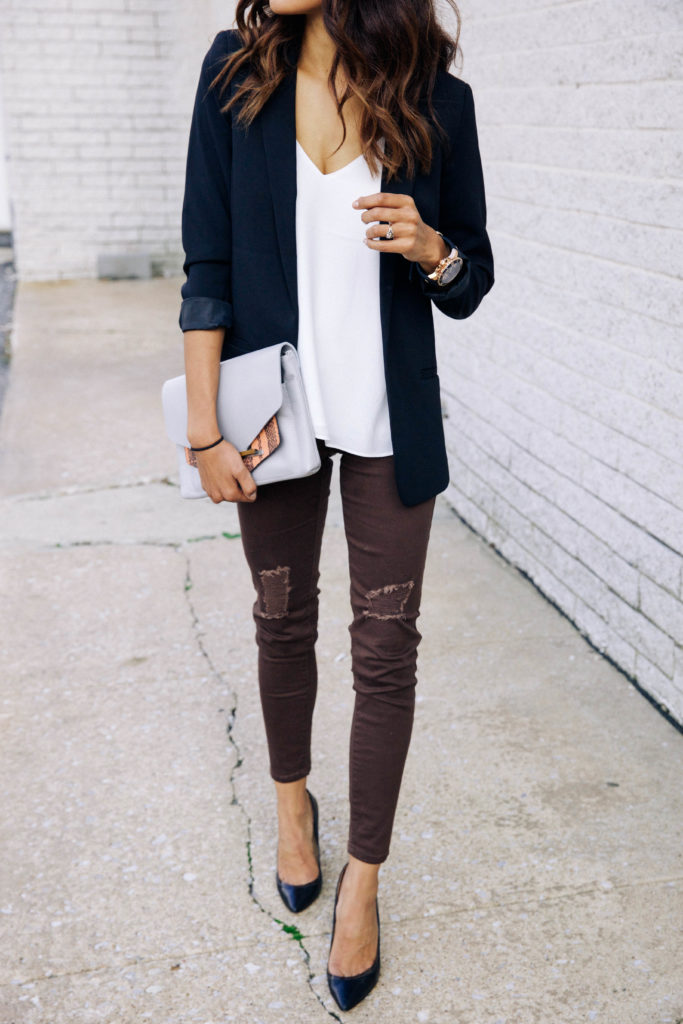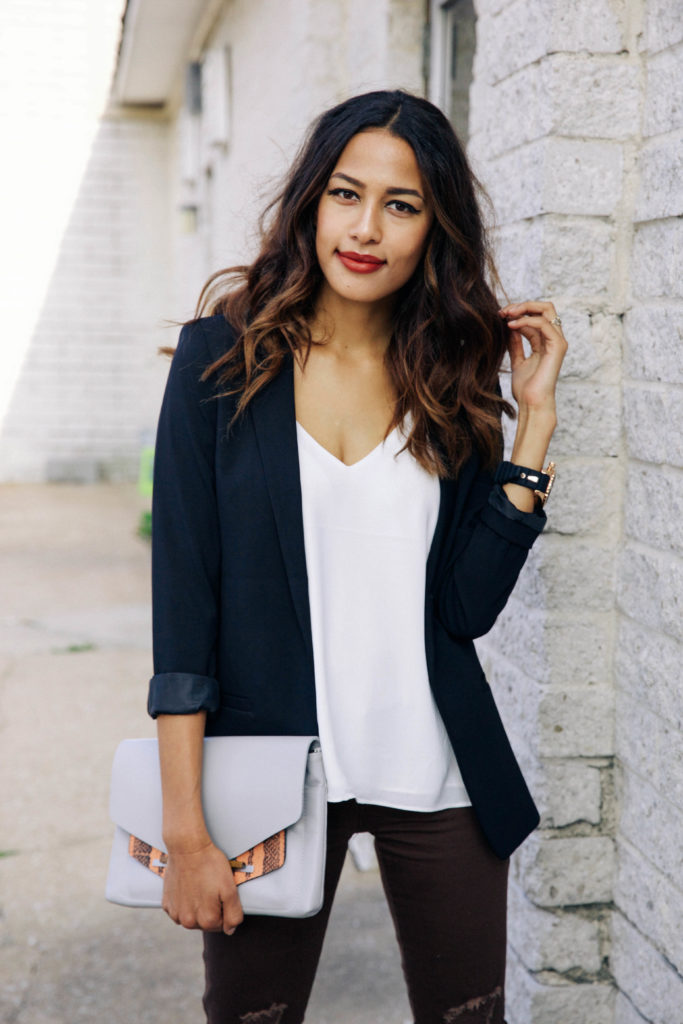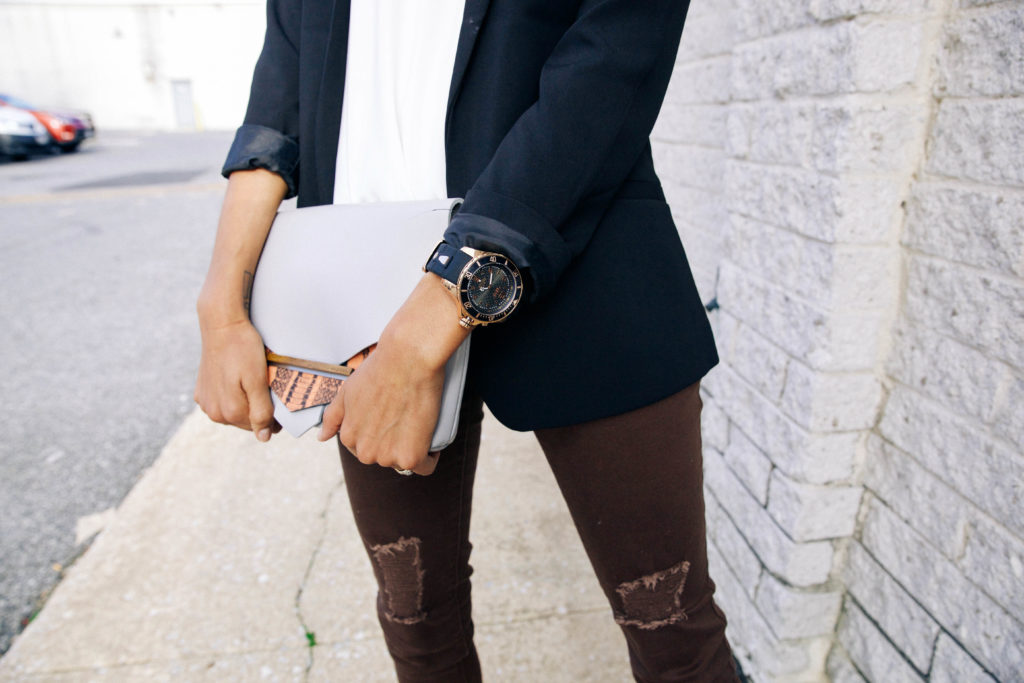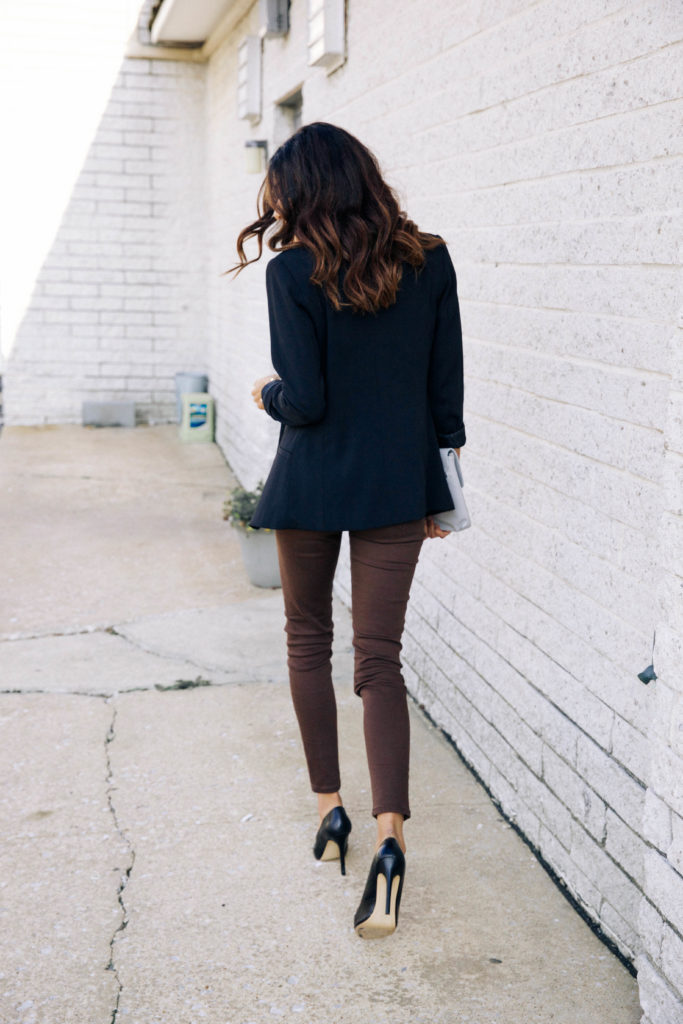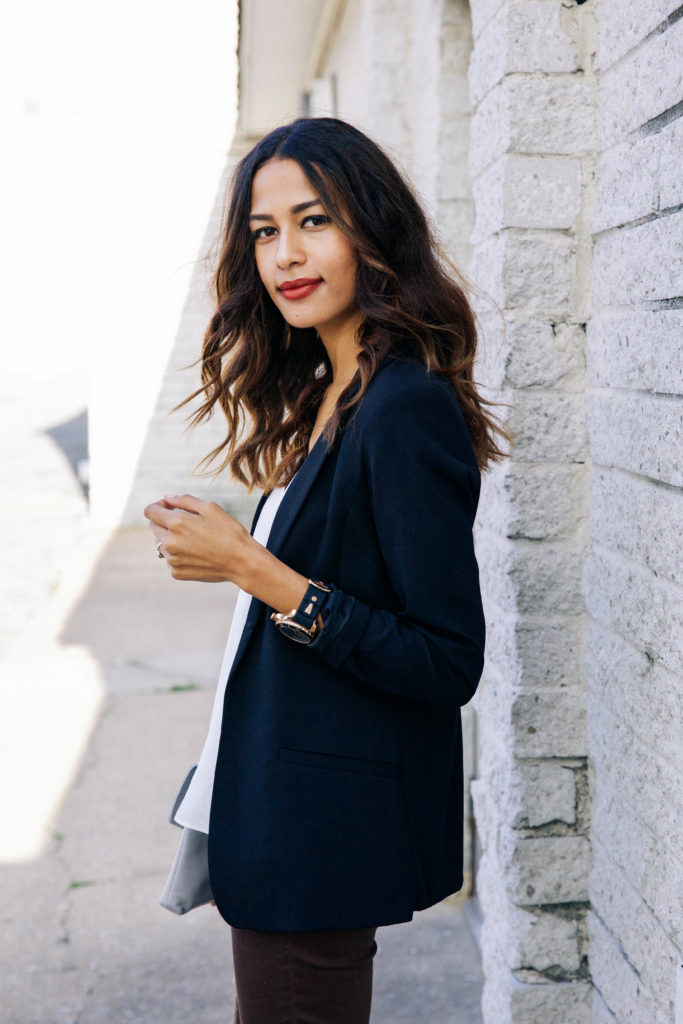 Tank Top (it comes in so many colors and it's only $30!)  //  Blazer – check out the name 😉  //  YMI Jeans  //  Clutch  //  Watch  //  Heels (on sale!) 
Happy Friday!
I've been slowly swapping out my summer clothing for fall pieces and I love all of the new colors that I've been able to incorporate into my wardrobe. These jeans are some of my newest acquisitions and I've been wearing them so much. They are so flattering! I've been able to work them into my wardrobe and style them so many different ways.
I paired them with a timeless blazer (a wardrobe staple) and a new tank top that I just picked up (it comes in so many colors – another wardrobe staple!) for a more dressed up look. I love how the burgundy color warms up an otherwise plain black and white look. The length on them is perfect for a pair of pumps too! They show just the right amount of ankle without being too cropped or having to roll up the hem, which I love.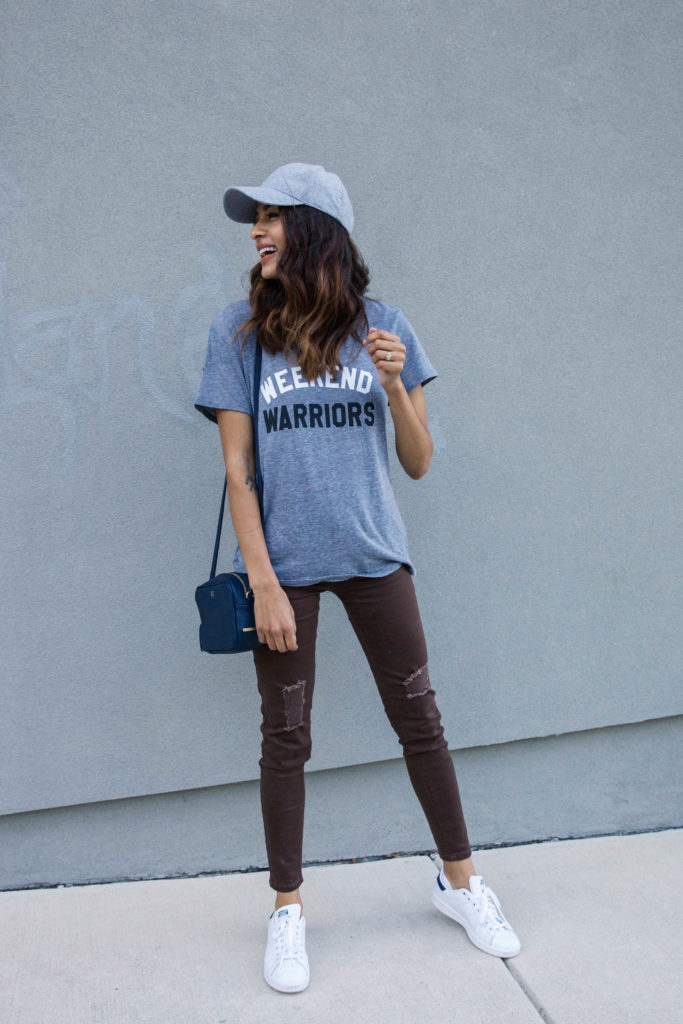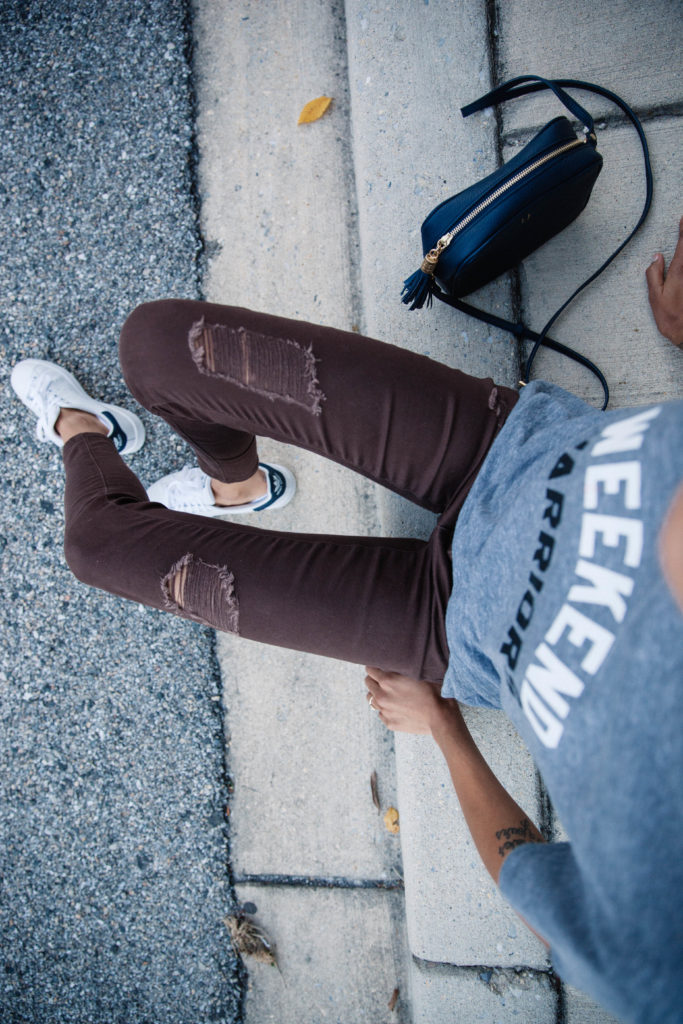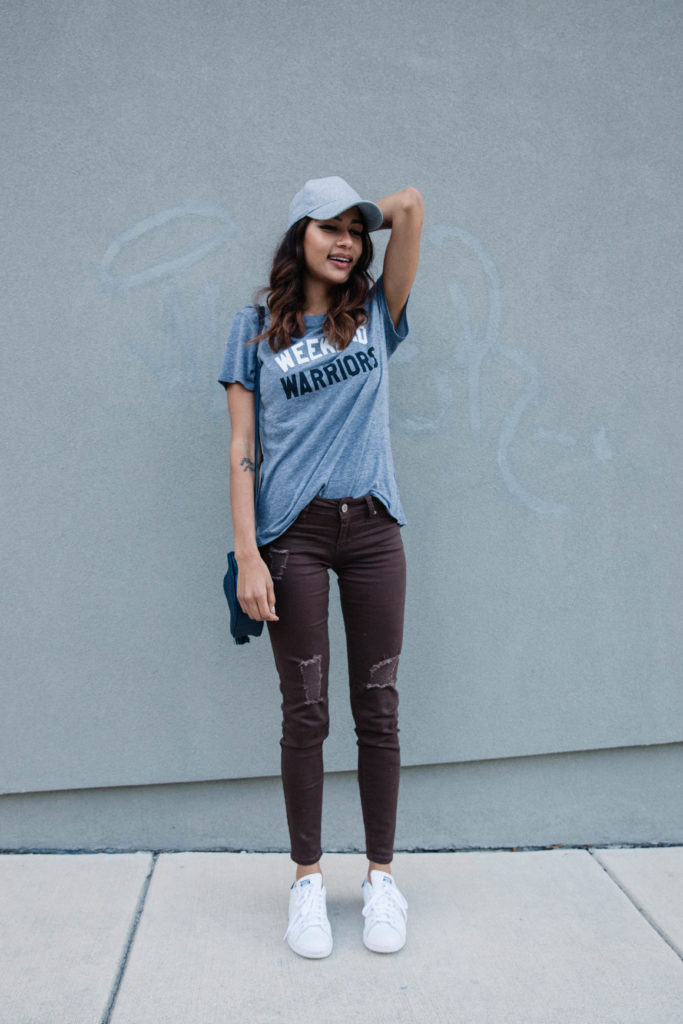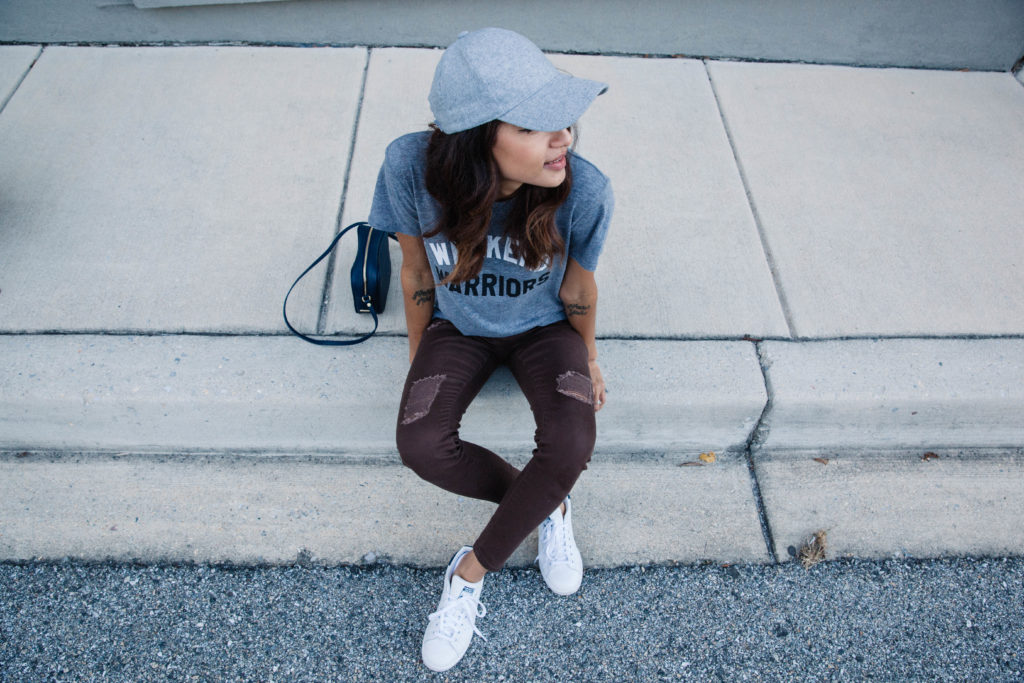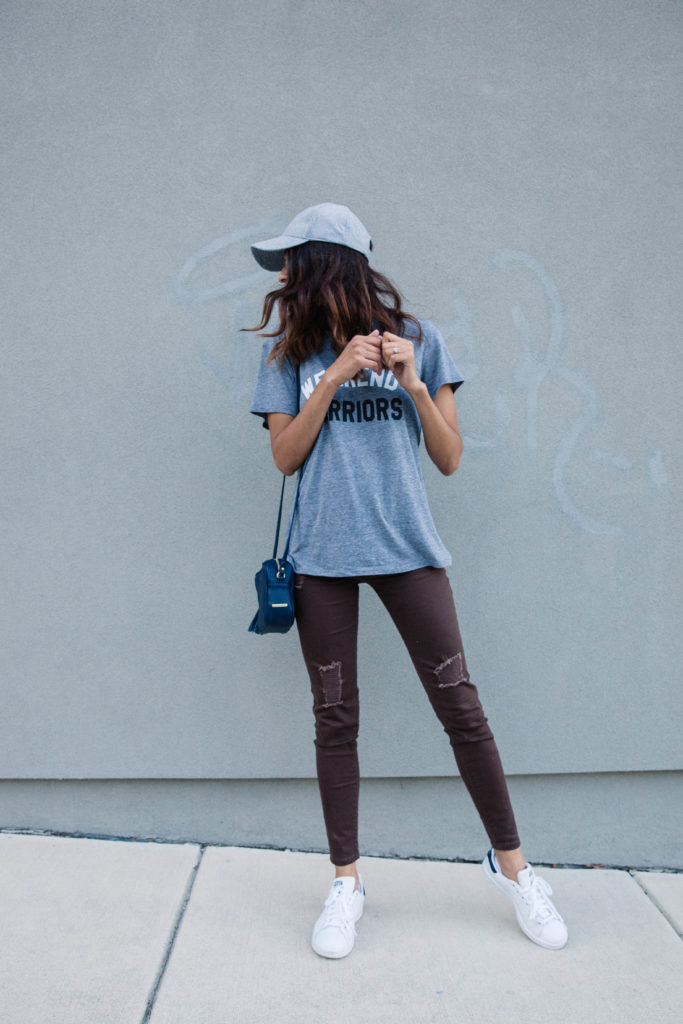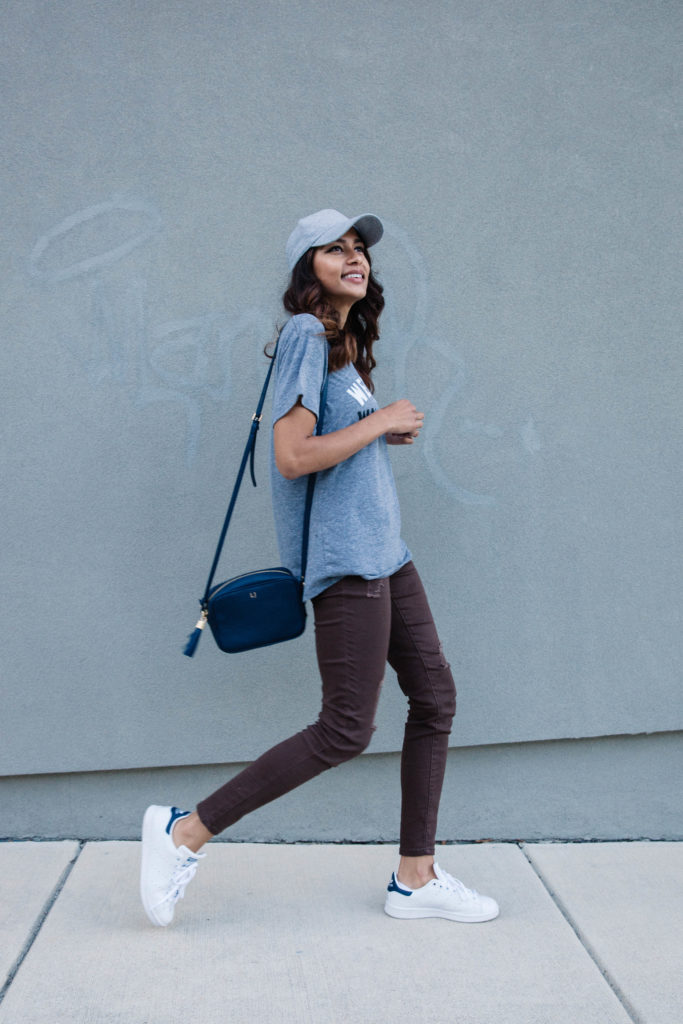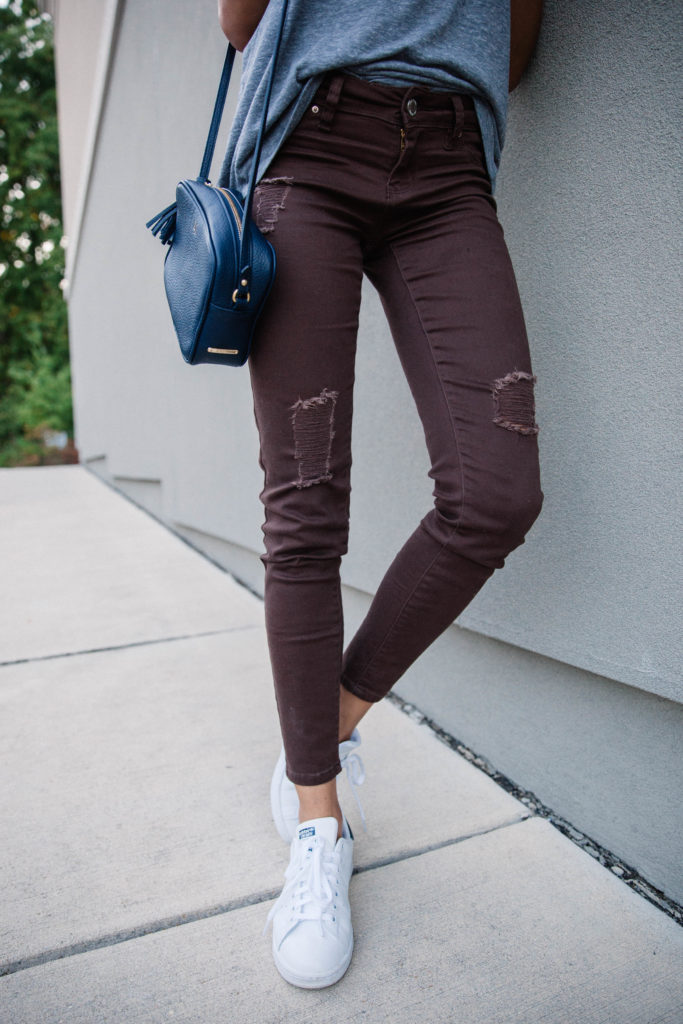 Graphic Tee  //  YMI Jeans  //  Crossbody Bag  //  Sneakers  //  Hat
For a more casual day of running errands with the kiddos, I wore them with a graphic tee, my favorite pair of sneakers, and a hat to keep it sporty. I love having such versatile pieces in my wardrobe. Kiel thinks I'm crazy but I get so excited when I get to pull all of my fall pieces out of the depths of my closet where they've been stored all summer and dress them up again. Who else is with me? Pumpkin spice lattes for everyone! 😉
I hope you all have a great weekend – thank you so much for stopping by.
*This post was made in collaboration with YMI jeans