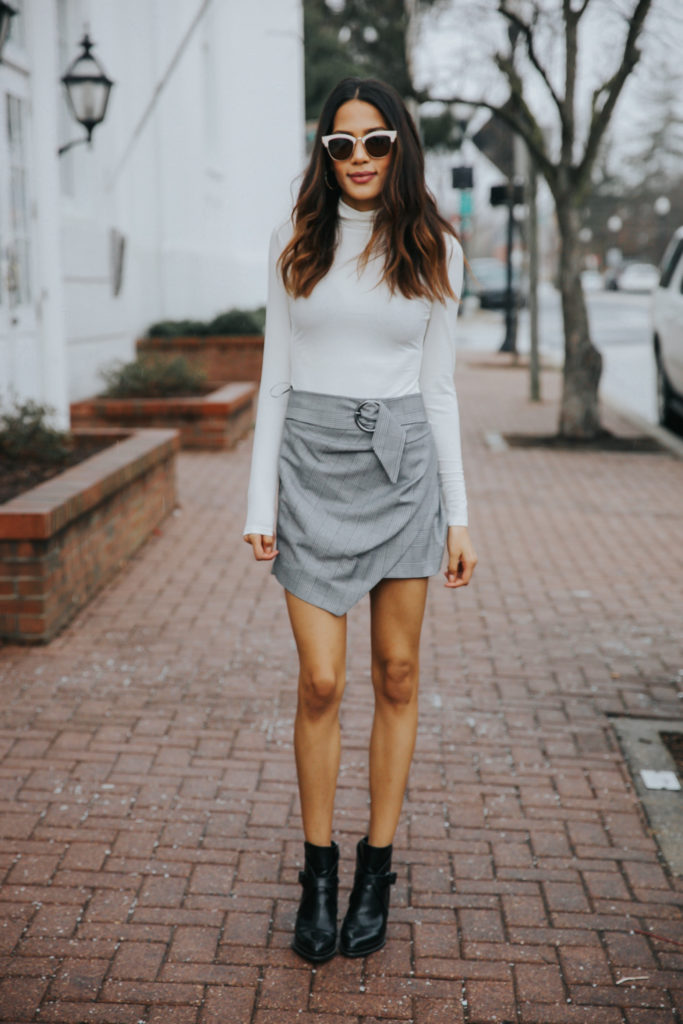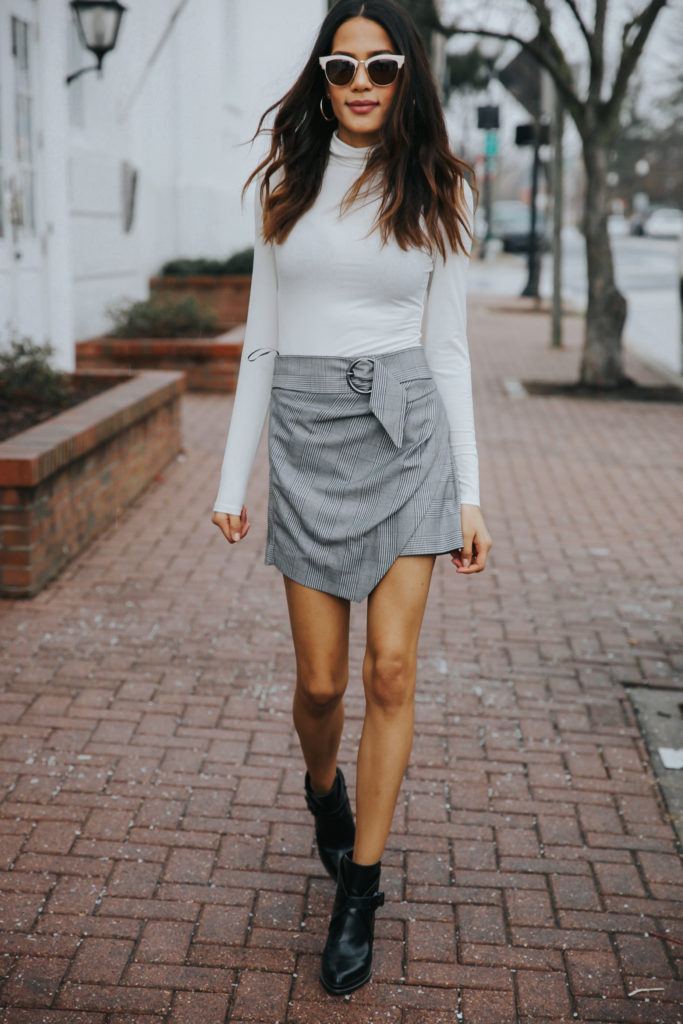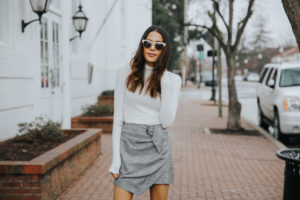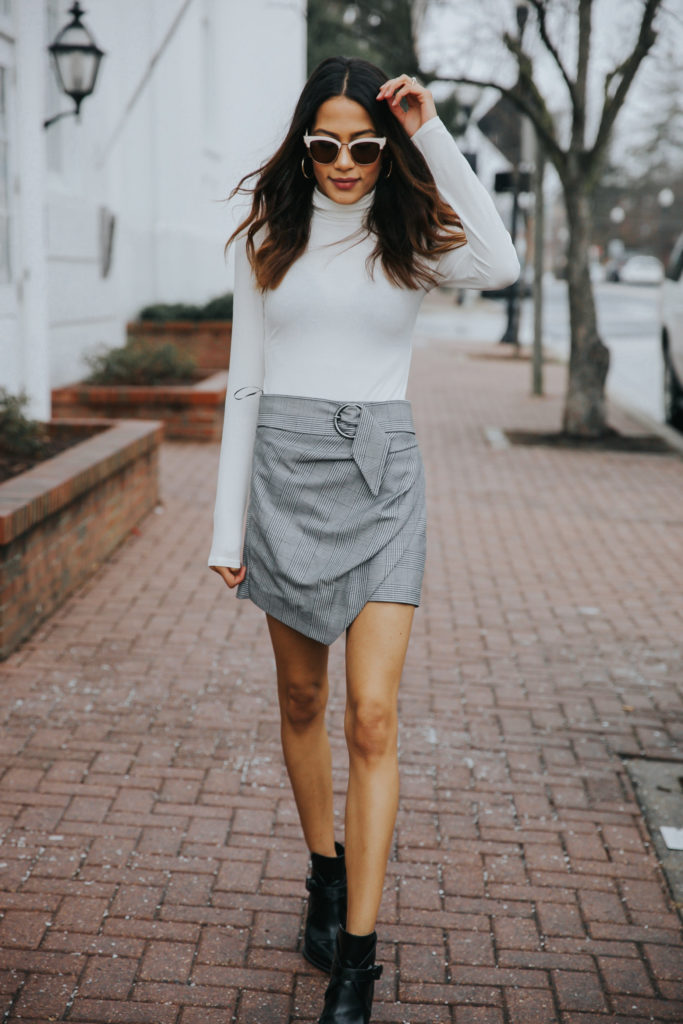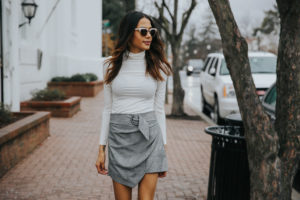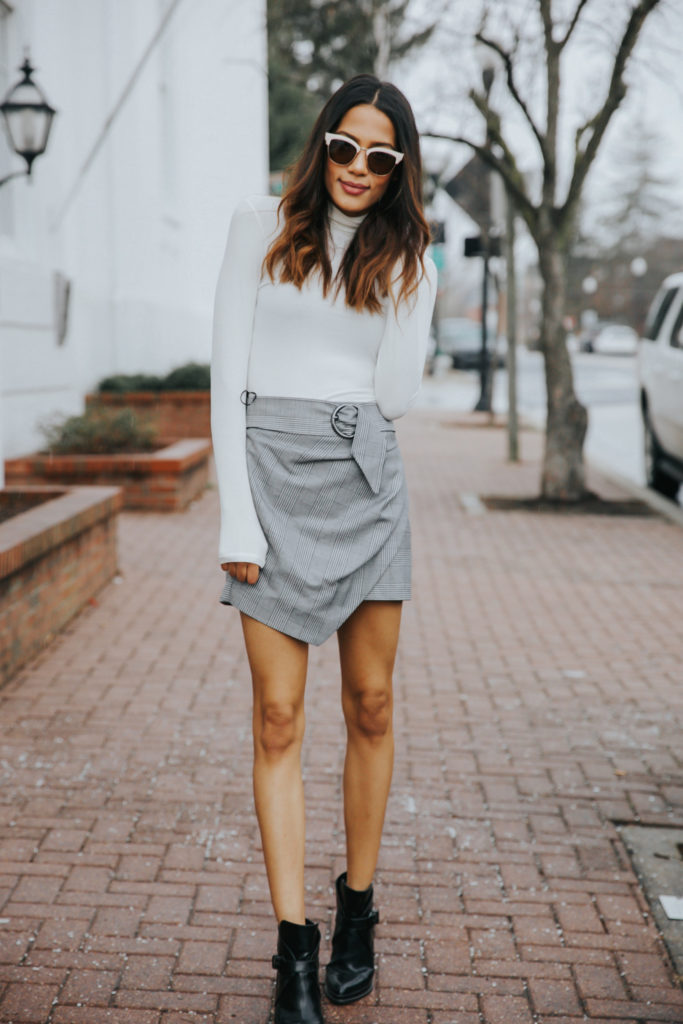 Turtleneck Top  //  Wrap Skirt  //  Similar Sunglasses  //  Similar Earrings  //  Similar Boots
Hey guys!
I'm currently writing this after a whirlwind weekend of pulling everything out of every freaking closet that is in our house and re-organizing. Oh, and did I mention that we are ALL sick? I have this great habit where if I'm at home I have to be on my feet working. It is really hard for me to just sit still and do something normal like watch a movie. Kiel not-so-secretly gets kind of giddy when I'm really sick and I actually have to spend the whole day in bed. This cold that I have though? Not enough to get the day off, apparently.
One of my New Year's resolutions (okay I lied – I didn't actually make any, but I digress…) was to learn how to relax!*  Somehow in my mind that equals more planning, but I'll figure it out eventually, right? 😉
*Starting with ignoring the fact that my freaking hanger string is hanging out of my skirt! Hahaha.