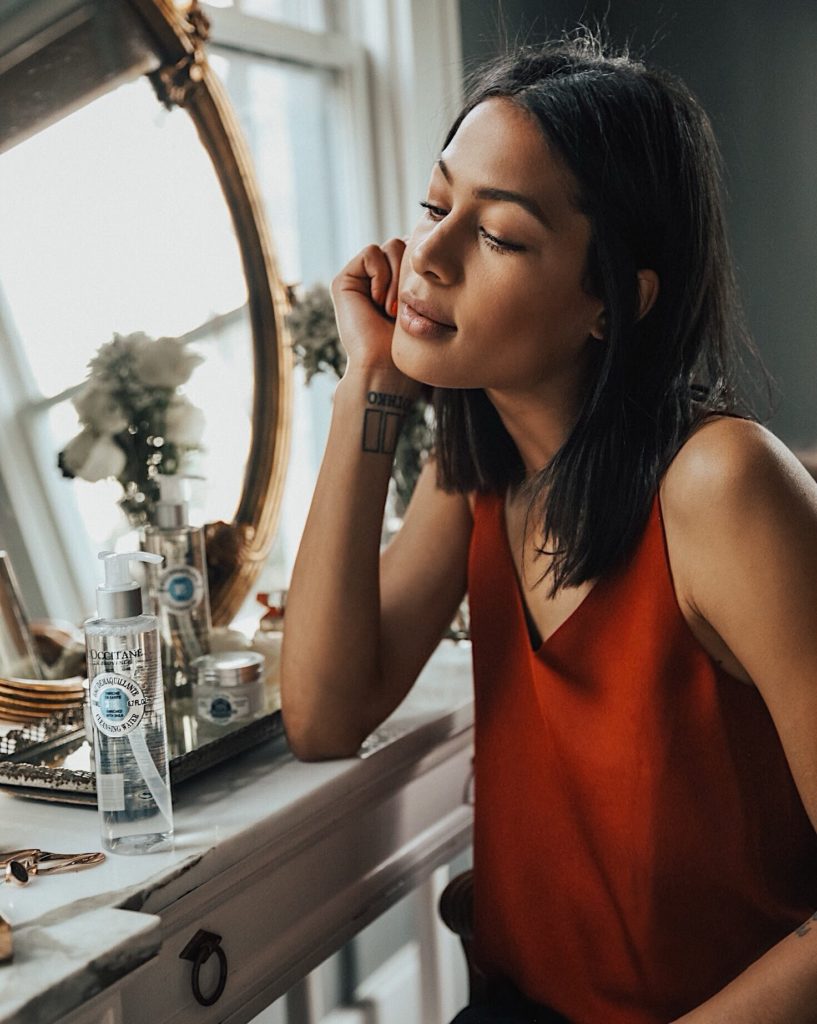 I've mentioned before that taking better care of my skin was a major goal for me this year. I've made a resolution to wear sunscreen every day and have surprised myself by not missing a day yet! Now my focus has shifted to keeping my skin looking it's best. As the seasons change, so has my skincare routine.
I recently reevaluated the products I had been using on my face and my morning and evening routine and decided to switch up a few products and it has made such a big difference in the way my skin looks and feels!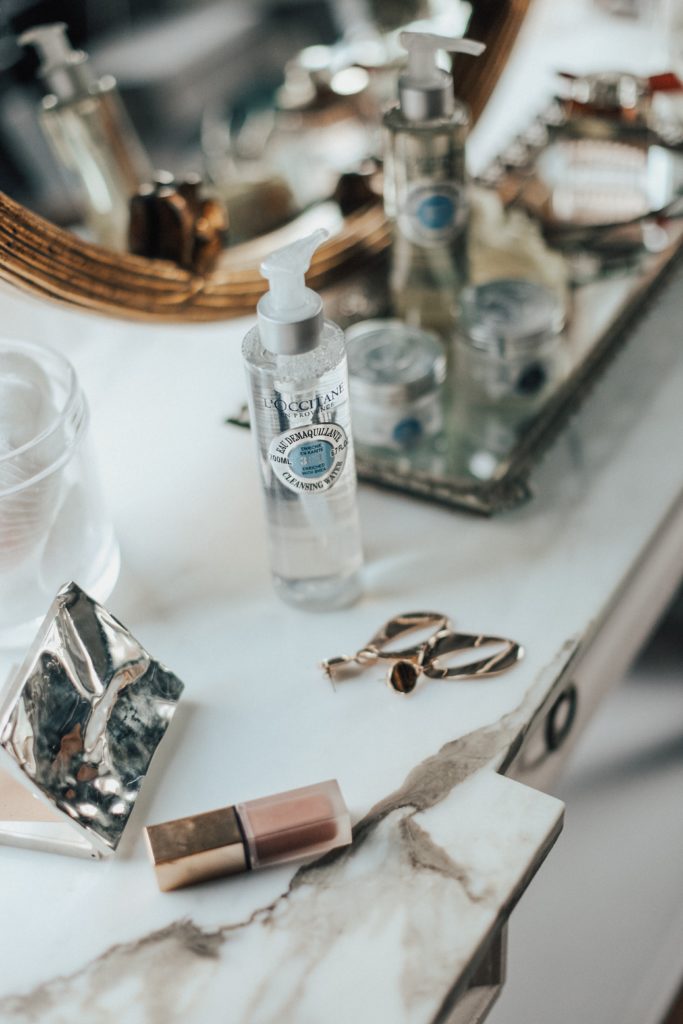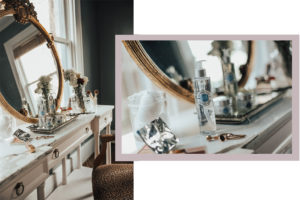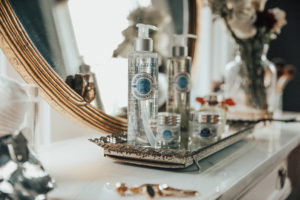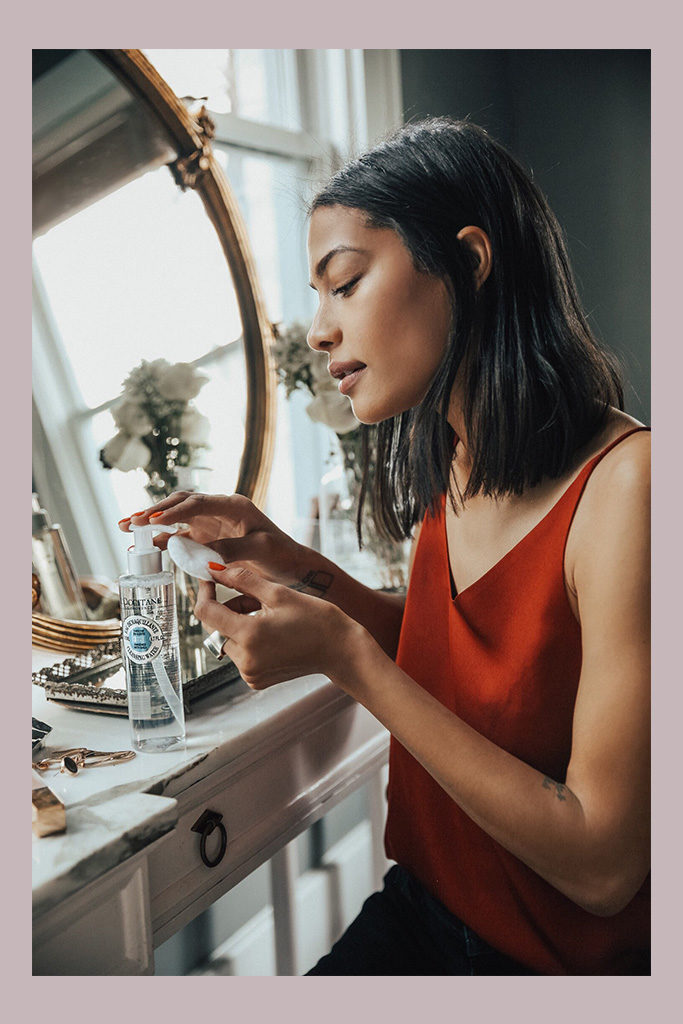 My face is on the dry side, and the winter weather can be very harsh. I've been dealing with flaky skin for months, and I noticed that the oil-stripping products I was using were exacerbating the problem. I started incorporating some products from L'Occitane to my nighttime routine because I heard that L'Occitane had an entire line devoted to people, like me, with dry skin. Shea Butter nourishes and protects skin and is perfect for wintertime dry skin woes.
The Shea Butter 3-in-1 Cleansing Water is a cleanser, make-up remover and a toner all wrapped up into one product. It leaves skin feeling fresh and hydrated and soft thanks to gentle Shea extract and soothing cornflower floral water. I use the Cleansing Water to remove my makeup and it leaves my skin feeling fresh and hydrated.
I love that the Cleansing Water doesn't have the usual oily consistency of most makeup removers but it still removes all traces of my makeup. I follow it up with the Shea Butter Cleansing Face Oil for a deeper cleanse, and both products leave my face feeling clean, but also really hydrated.
Taking care of your skin can be a challenge, especially in the winter, but it's really nice when you find products that work with the weather and your skin to find the perfect balance.
SHOP MY NIGHTTIME SKINCARE ROUTINE ESSENTIALS:
SaveSaveSaveSave
SaveSaveSaveSave
SaveSave