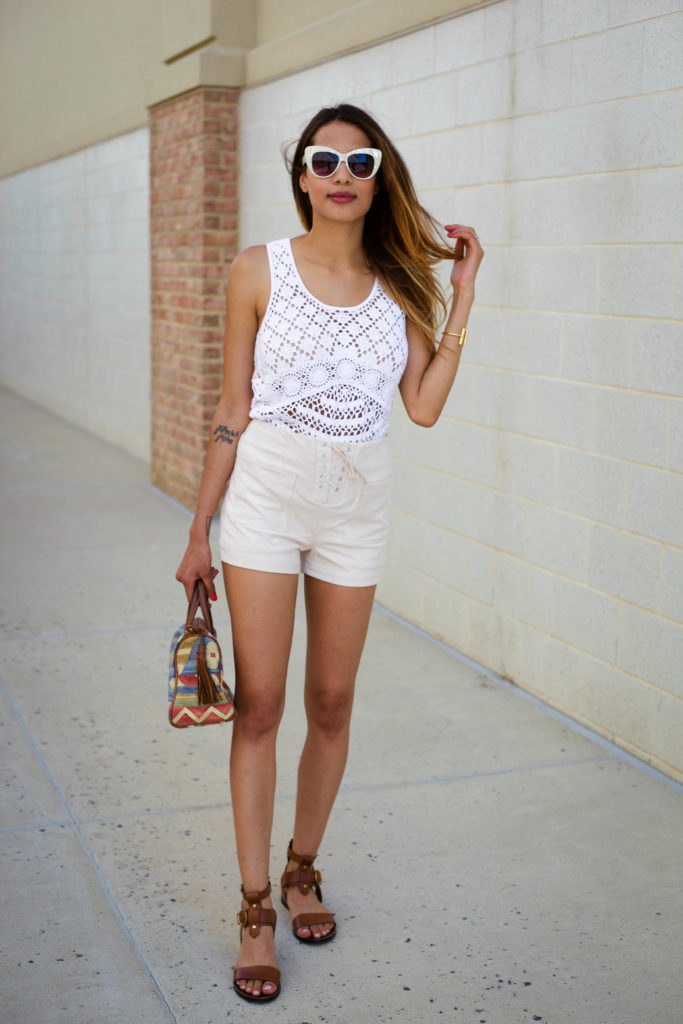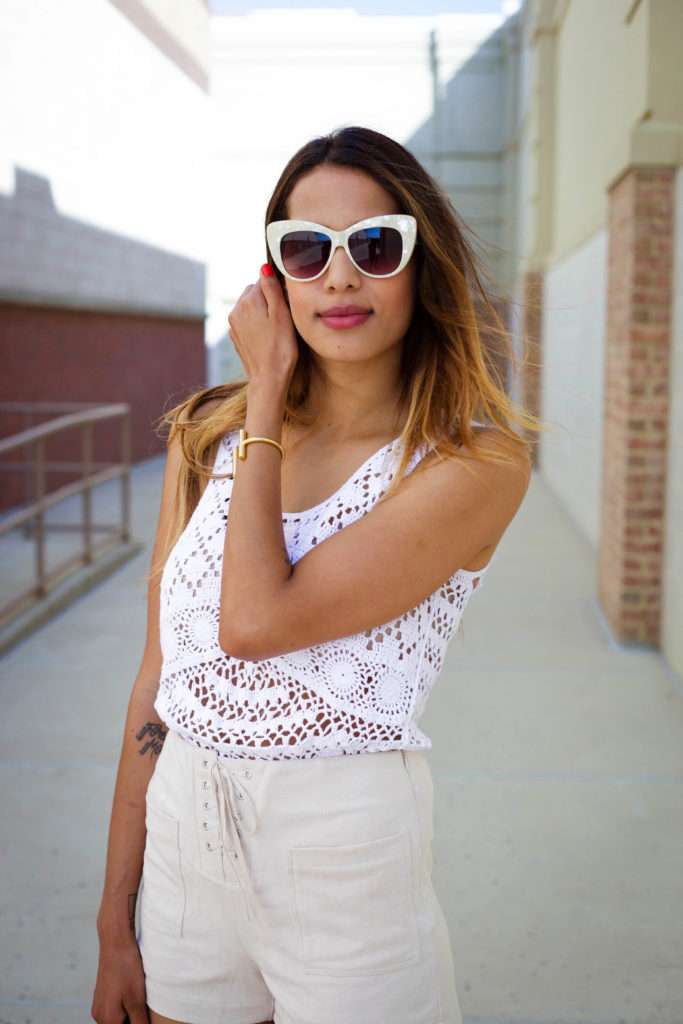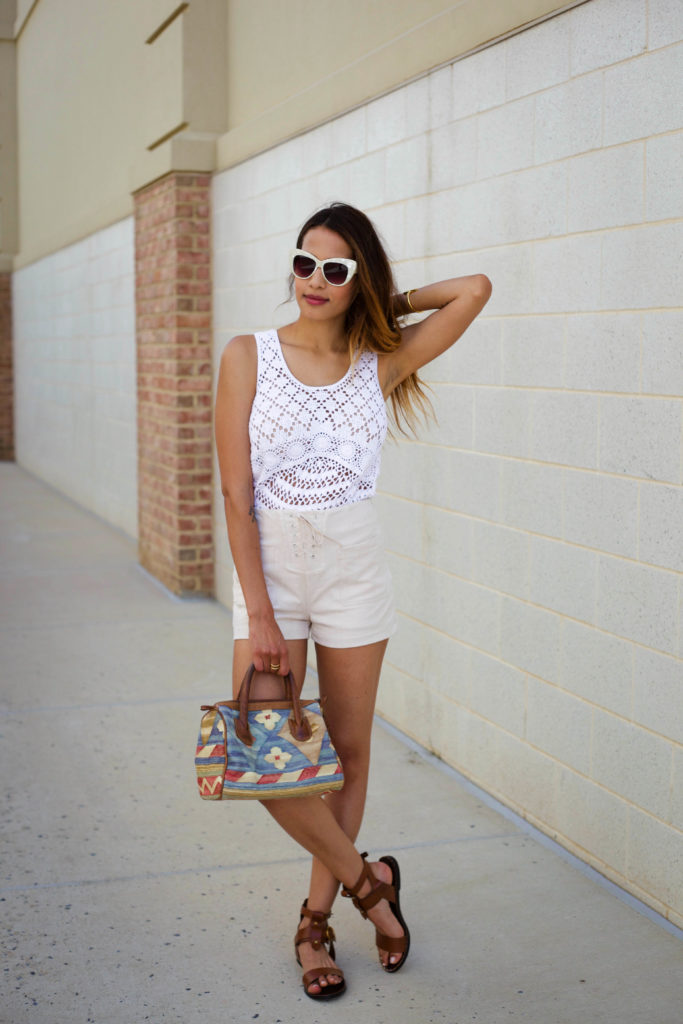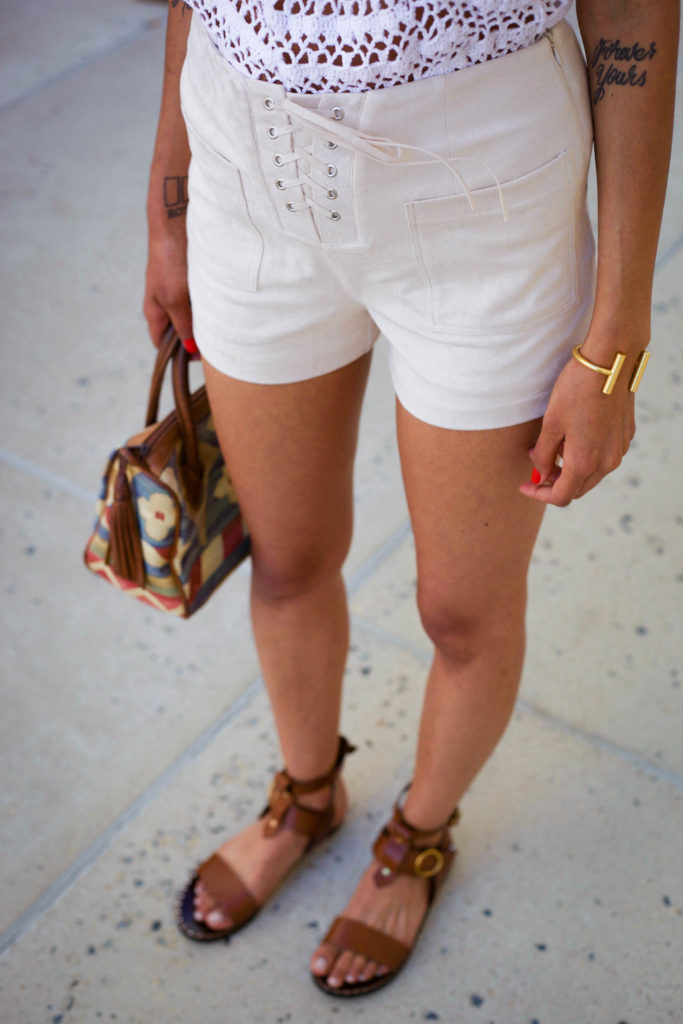 Hello! How was everyone holiday weekend?
We were planning on hanging out outside all weekend and grilling on the 4th, but unfortunately the weather was humid, gloomy, and rainy all day (which seems to be the case a lot out here – what is up with that!?). So we ended up watching movies and playing card games for most of the day. At least we had a relaxing weekend!
This look was actually shot a few weeks ago. I'm starting to notice that I have kind of an obsession with buying things that lace up. I don't know what it is, but I just love the way it looks. I have been adding so many laced things to my wardrobe lately, like these pants that I posted a picture of on Instagram this week:
SO many of you guys wanted to know where I got these pants from, so I figured I should link to them HERE on my blog as well for you 🙂
I hope you're all having relaxing days so far. As always, thanks for reading along!
SHOP THE LOOK:

SaveSave