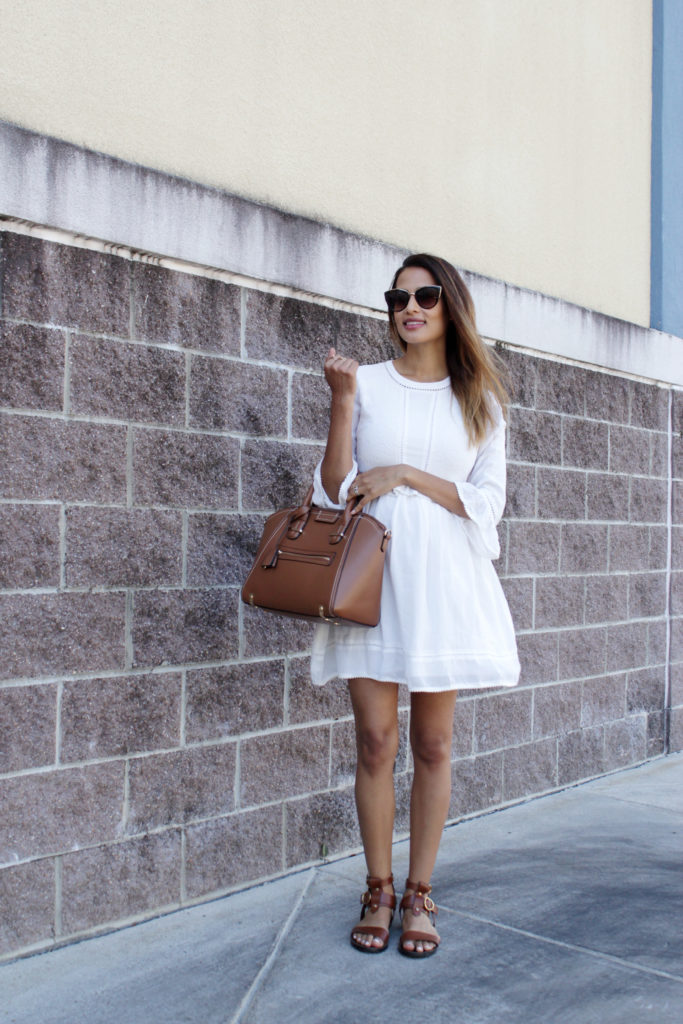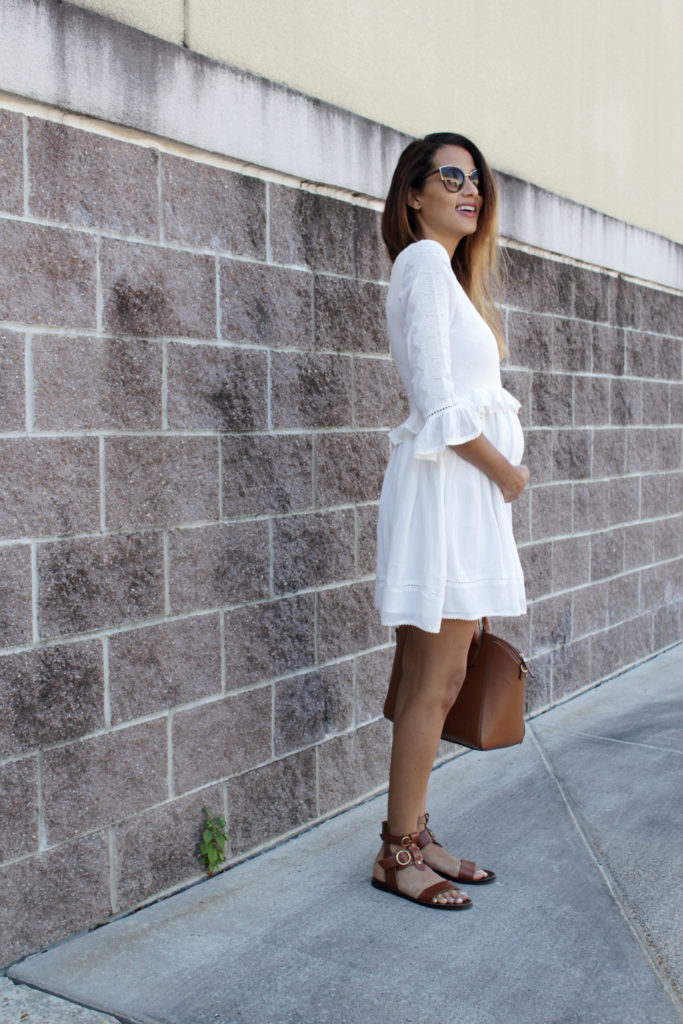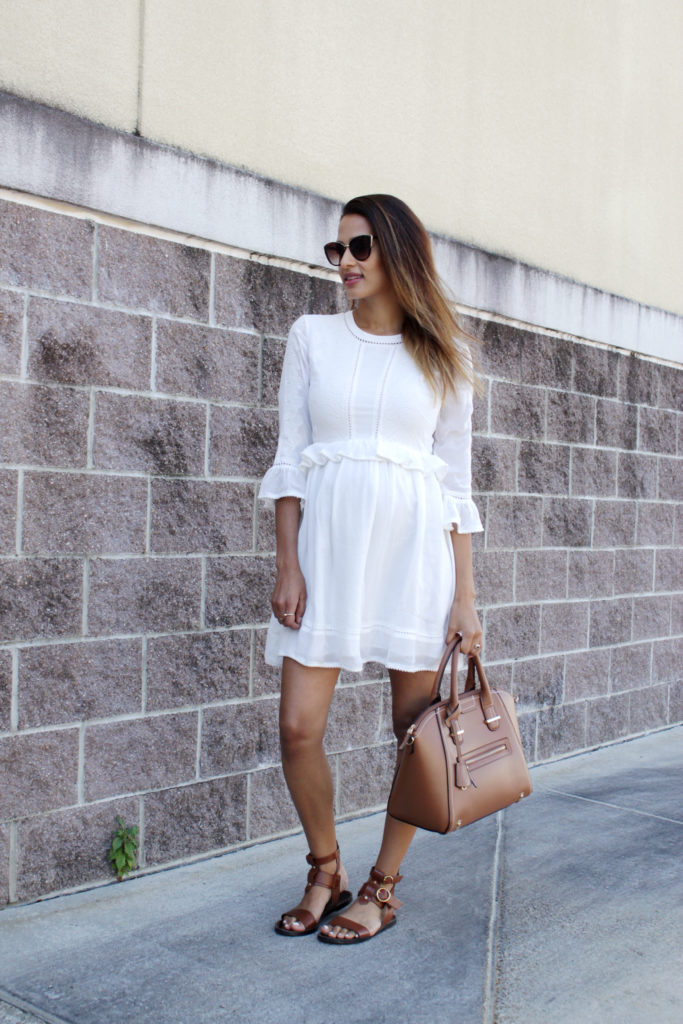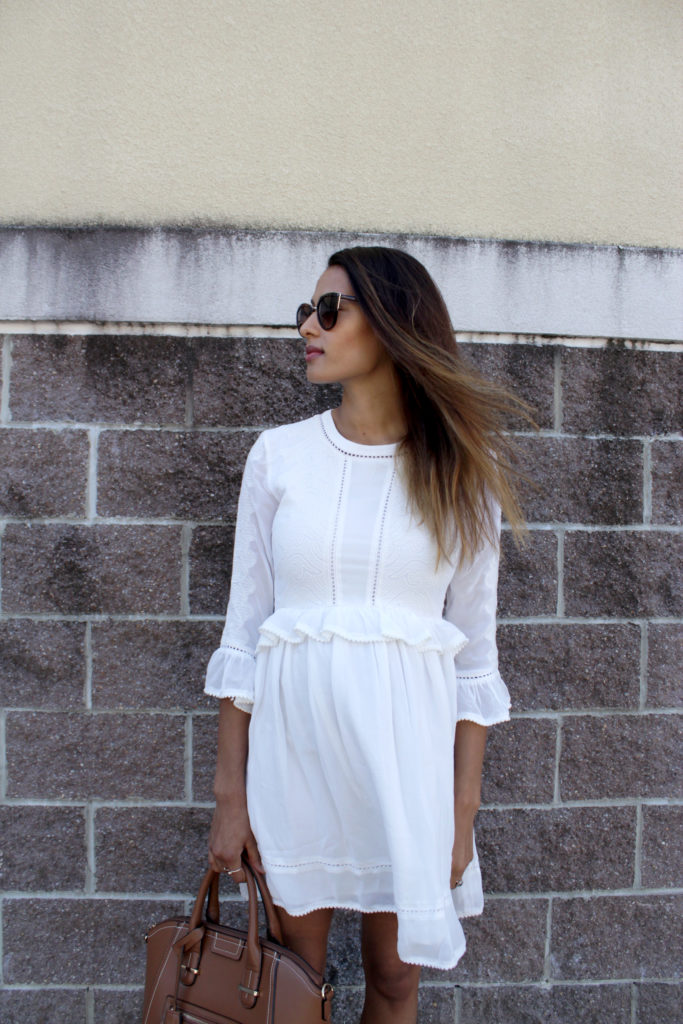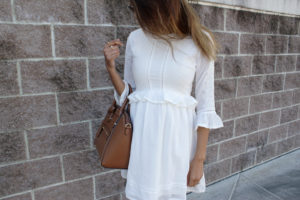 Shop the Look:
Happy Saturday! What's everybody up to this weekend?
I always try to  hold of for as long as I possibly can when buying maternity clothes because they are usually so ill-fitting and the styles vary in range from not all that attractive to straight up ugly. So yeah, me and maternity clothes don't have a good relationship. With Luna I somehow got away with only needing one pair of maternity jeans, but I also ended up stretching out a few pairs of beloved jeans. This time around I started showing a lot earlier (second babies aren't shy!) so I have a feeling I won't be able to get by without ordering at least a few pairs of jeans (I already bought these jeans and they are so comfortable), but when it comes to tops and dresses I've been buying pieces that are more versatile and will fit me right now and after I have the baby.
Enter: this dress. It has quickly become one of my all-time favorite purchases. It's not a maternity dresss but the way the ruffles are arranged make it so flattering on someone with a big ol' bump such as myself but I'm also excited to wear it next spring and summer when I'm not pregnant. The lace and ruffles are also so pretty in person! I was even thinking about wearing it for our family maternity photo session, but I think I just found something else that is even more perfect for that. 😉
I hope you all have a great weekend!