Happy Friday!
I posted this look on my Instagram last month and am still getting so many questions about my look that I wanted to put up a full blog post for you guys!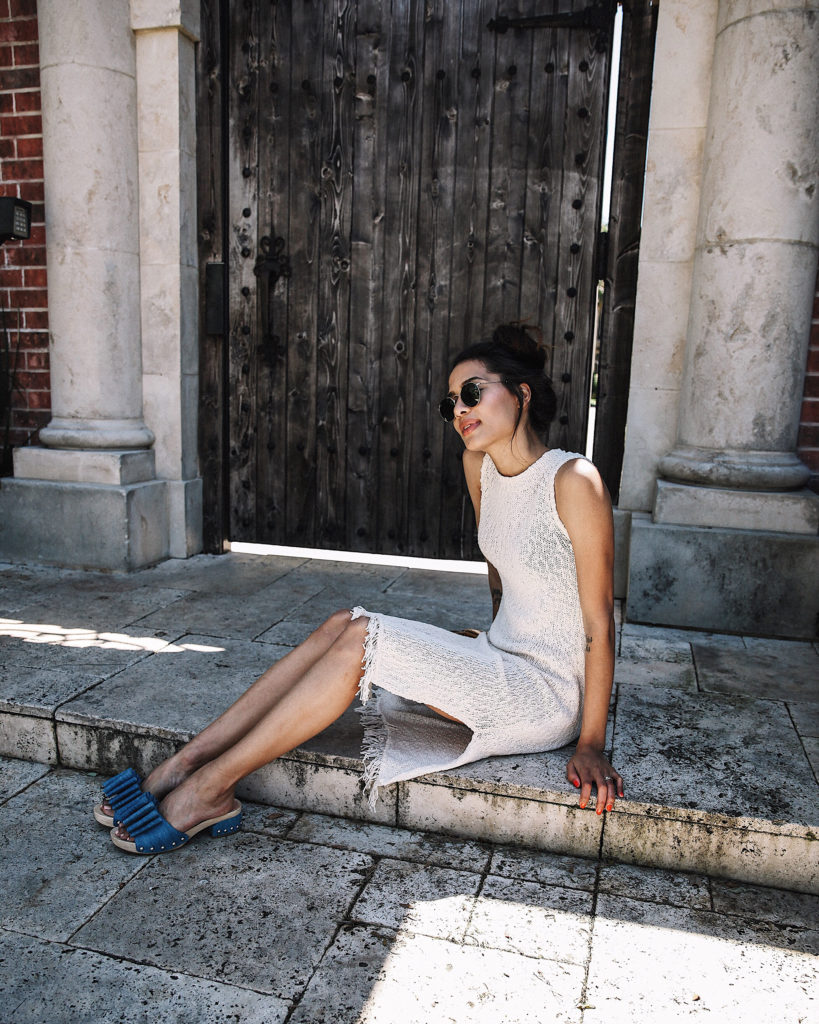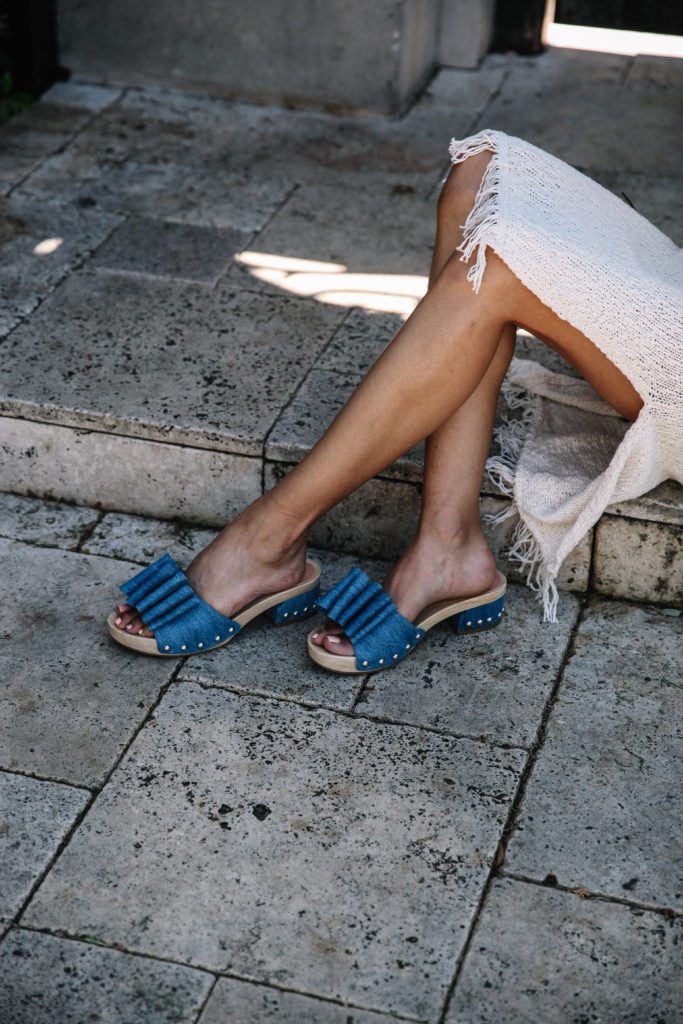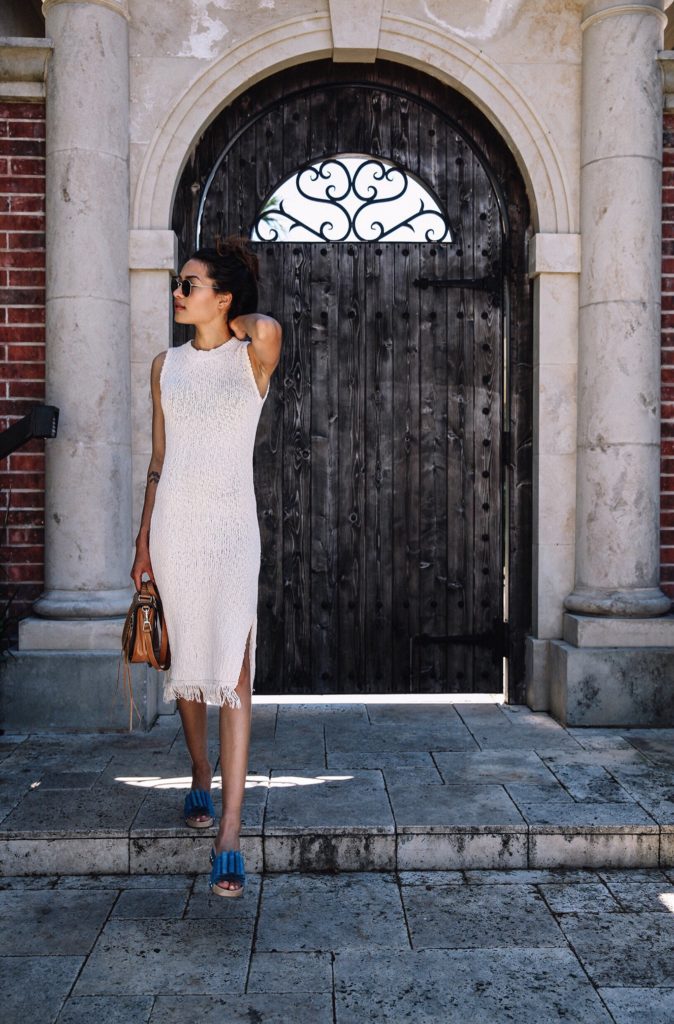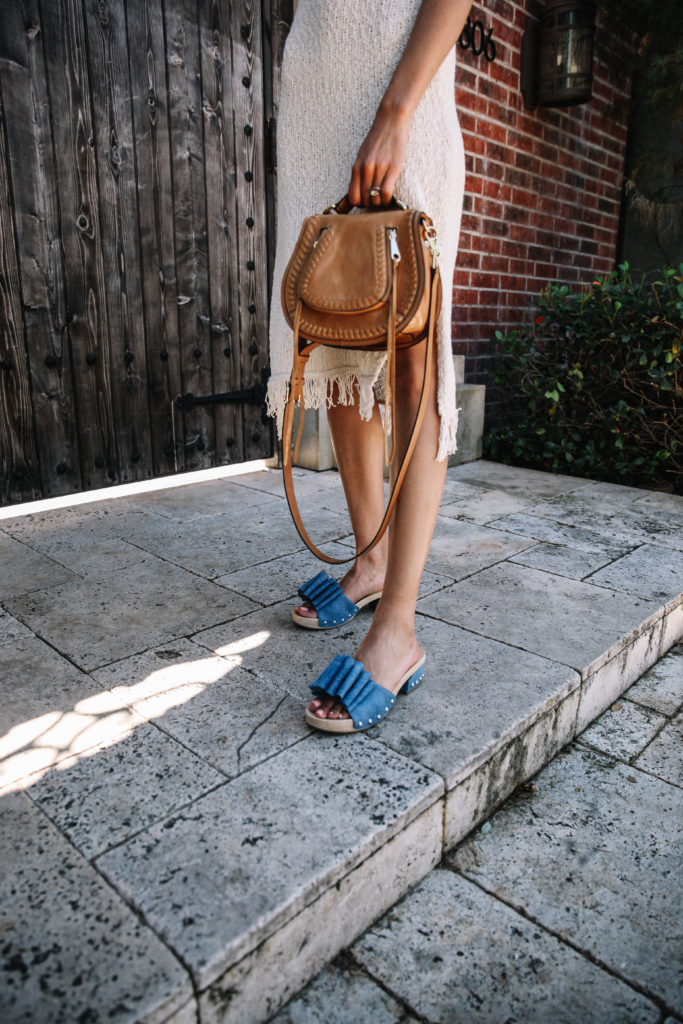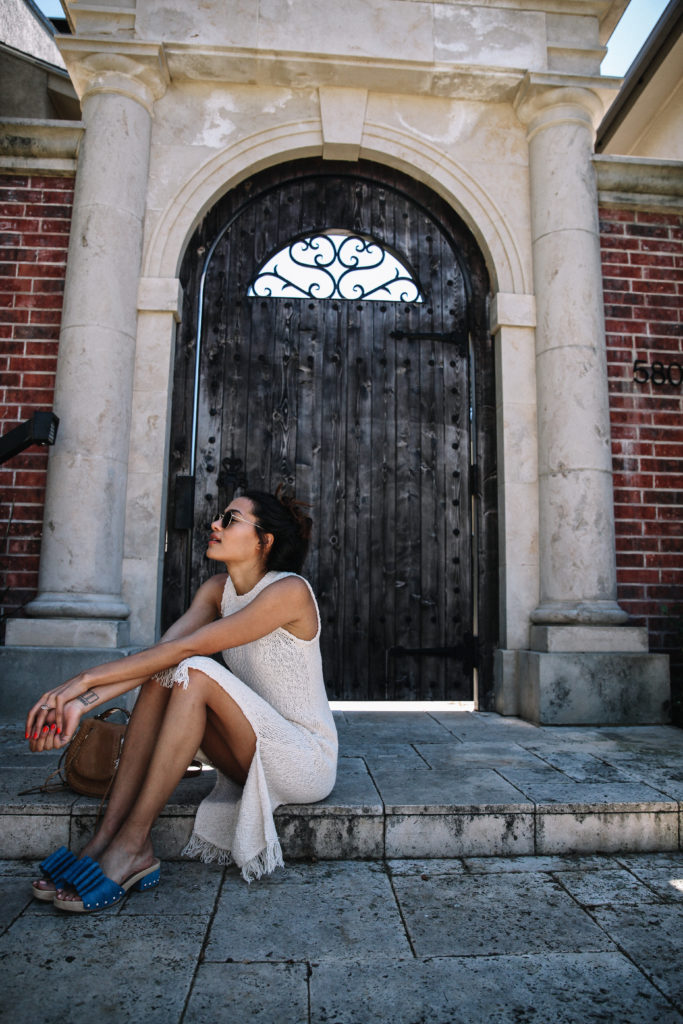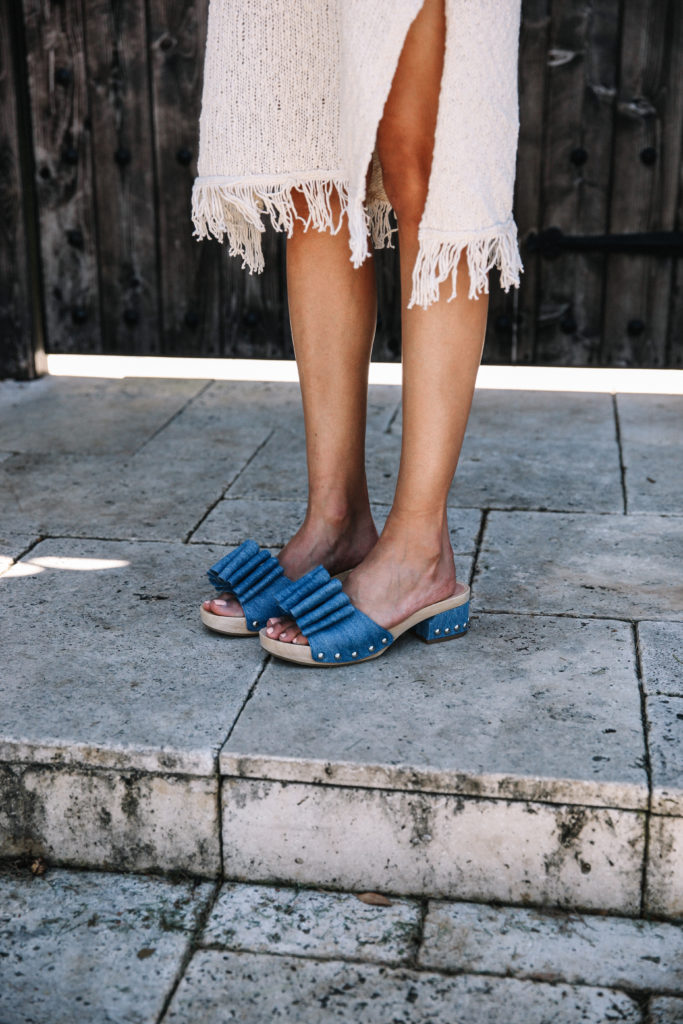 DRESS  //  DENIM SLIDES  //  BAG  //  SUNNIES
This column dress is honesty one of those shopping finds that make me a little giddy. It is so flattering (read all of the great reviews!) and *so* comfortable! Bodycon dresses can be a little intimidating, but ones with a thicker knit material like this one are so forgiving. I love the fringe on the bottom too, it keeps it informal and makes it feel less datenight-ish.
I also got these shoes and have worn them so much! I mentioned waaaay back here that I have a denim shoe obsession and these are the newest ones to grace my collection. How good are the big denim bow and studs? I'm obsessed!
What are your guys' plans for this Mother's Day weekend? I mentioned in this post that we celebrated with my MIL early since she will be out of town visiting her mom this weekend. I am SO sad that I won't be able to spend this Mother's Day with my lovely mama (she lives in San Diego – why did I ever leave!?).
I'm looking forward to spending the day with my kiddos and husband and hopefully getting some much needed one on one time in with them.
To all moms, moms to be, mothers who have lost, and grandmothers – happy Mother's Day!