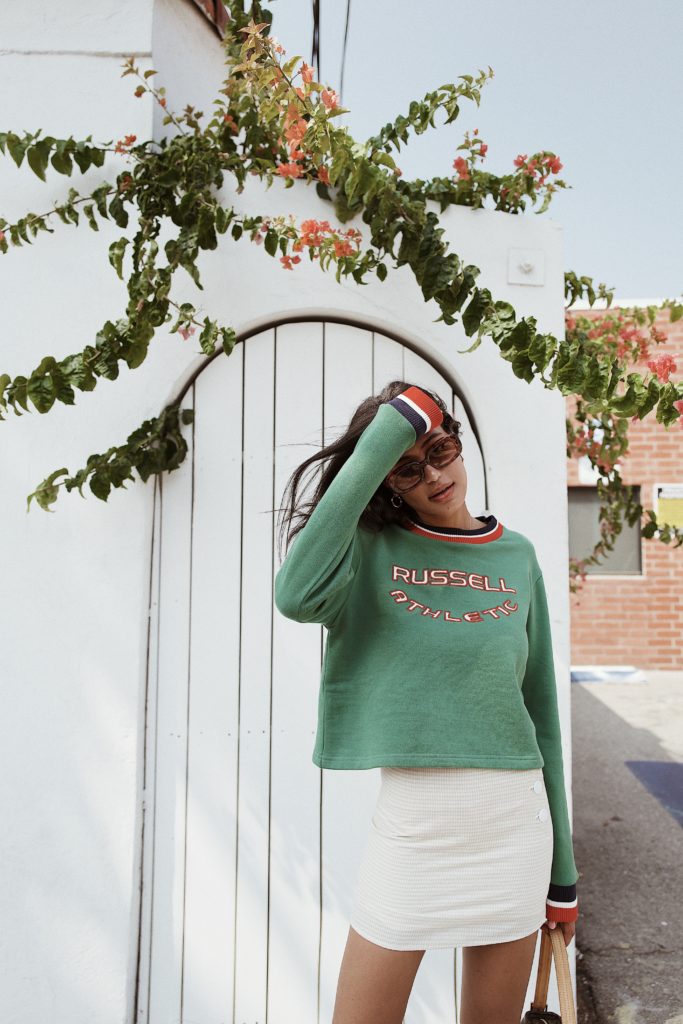 We just got back from an amazing long weekend in LA to celebrate my birthday! I swear it gets harder and harder to say goodbye when we leave California. It's kind of embarrassing when my friends have asked how my trip was and what we did because we just ate and hung out on the beach most of the time – but those are my favorite kind of vacations! It was the perfect way to spend a birthday.
I'm working on a full recap for you guys, but in the meantime I wanted to show you one of my favorite outfits from the weekend. I love that old school sportswear brands are coming out with really wearable everyday pieces while staying true to their roots. Russel Athletic recently released a collection exclusively at Urban Outfitters and I want it aaaaall.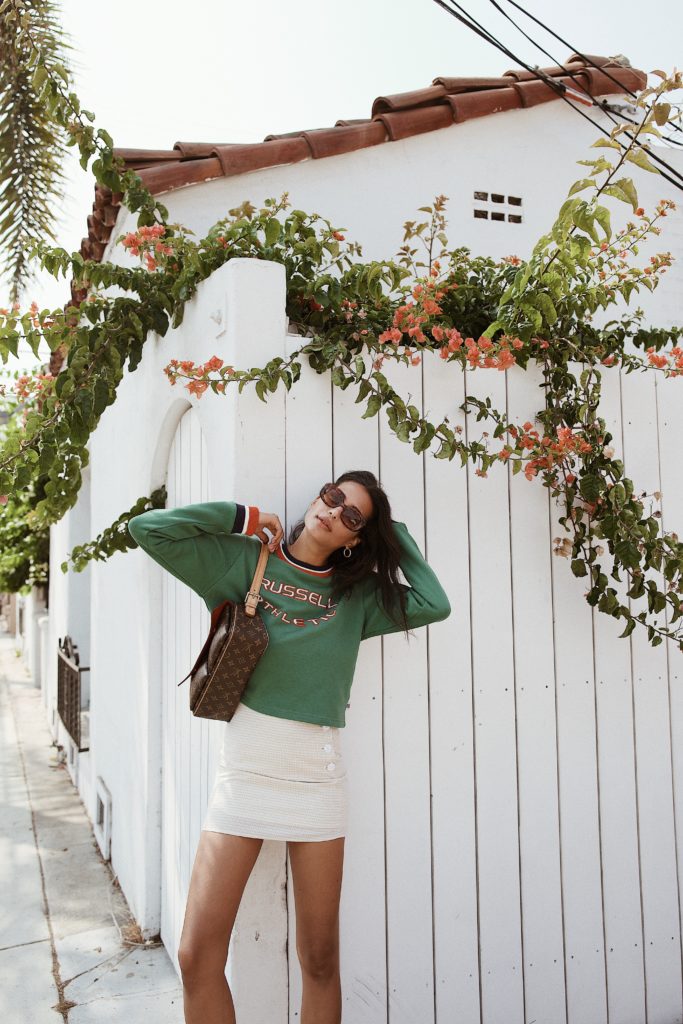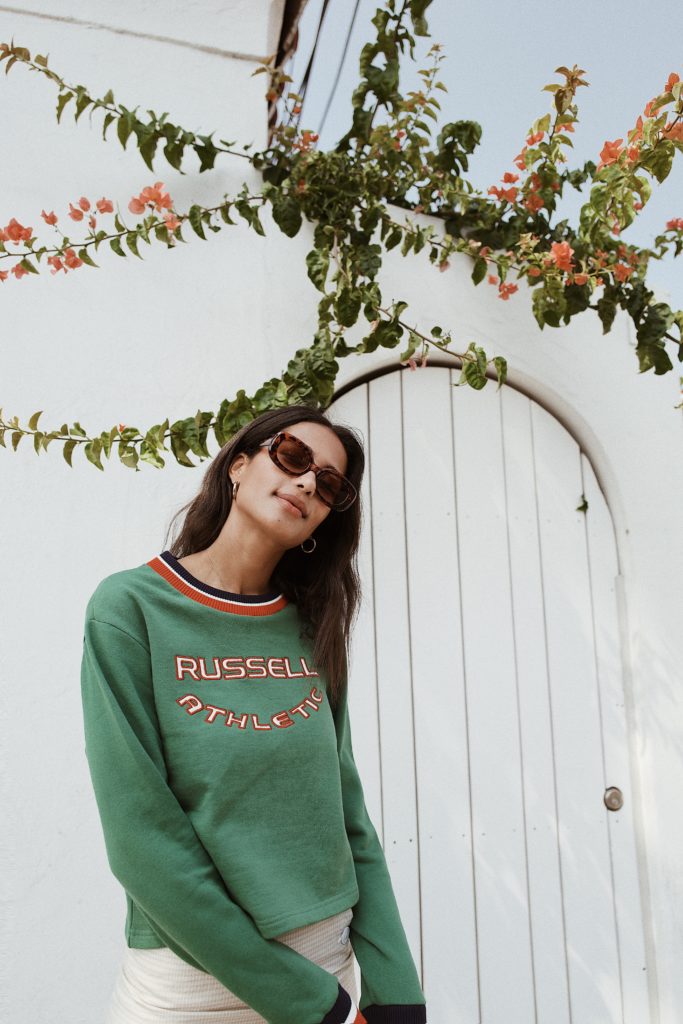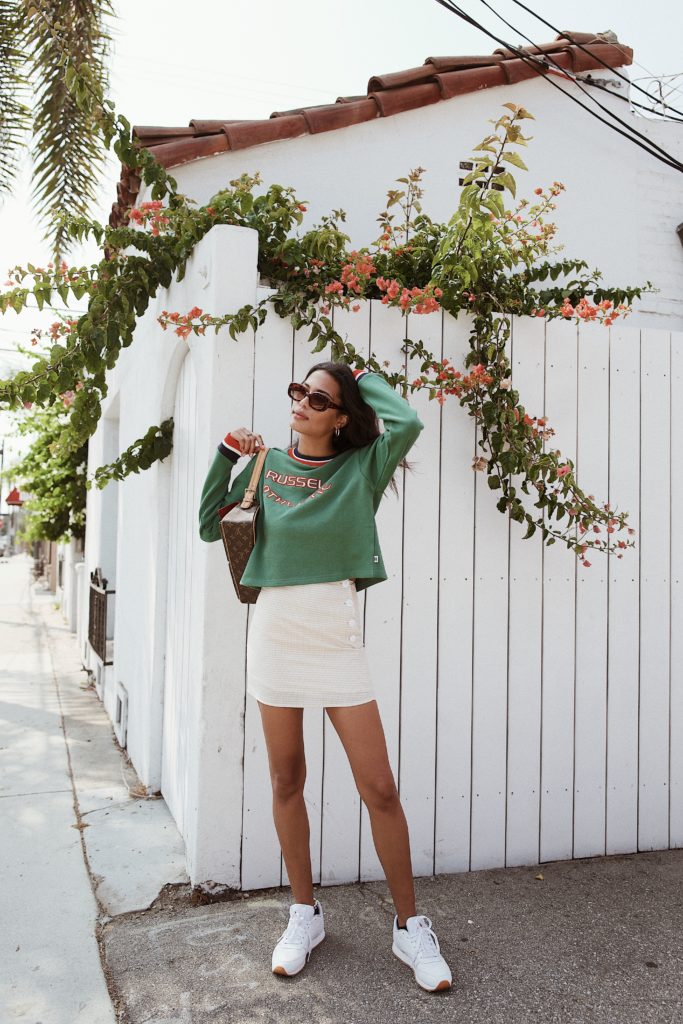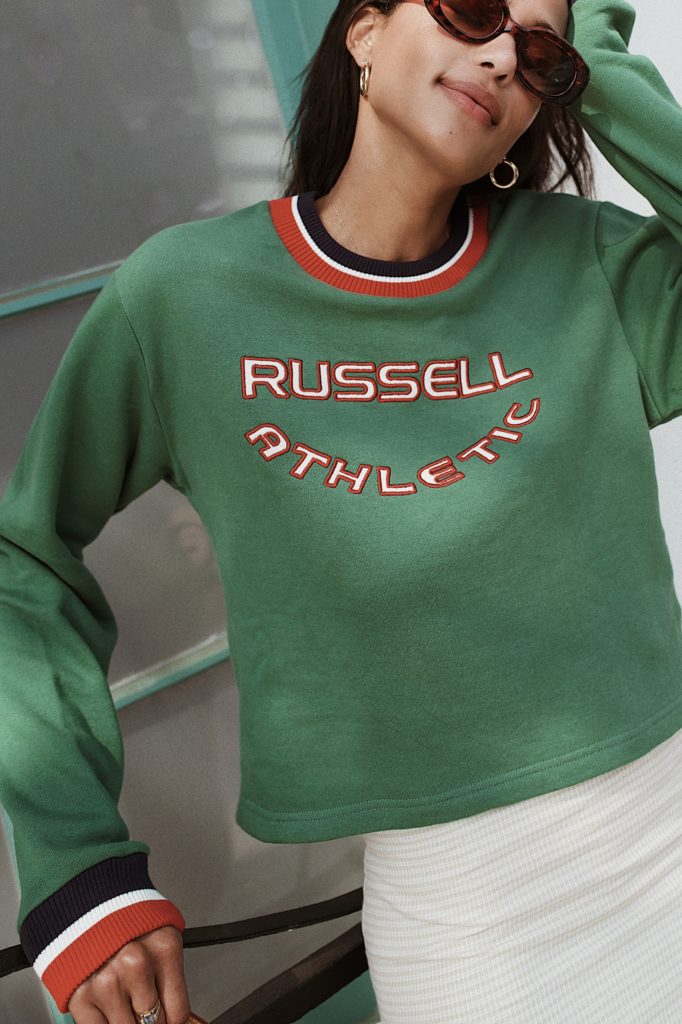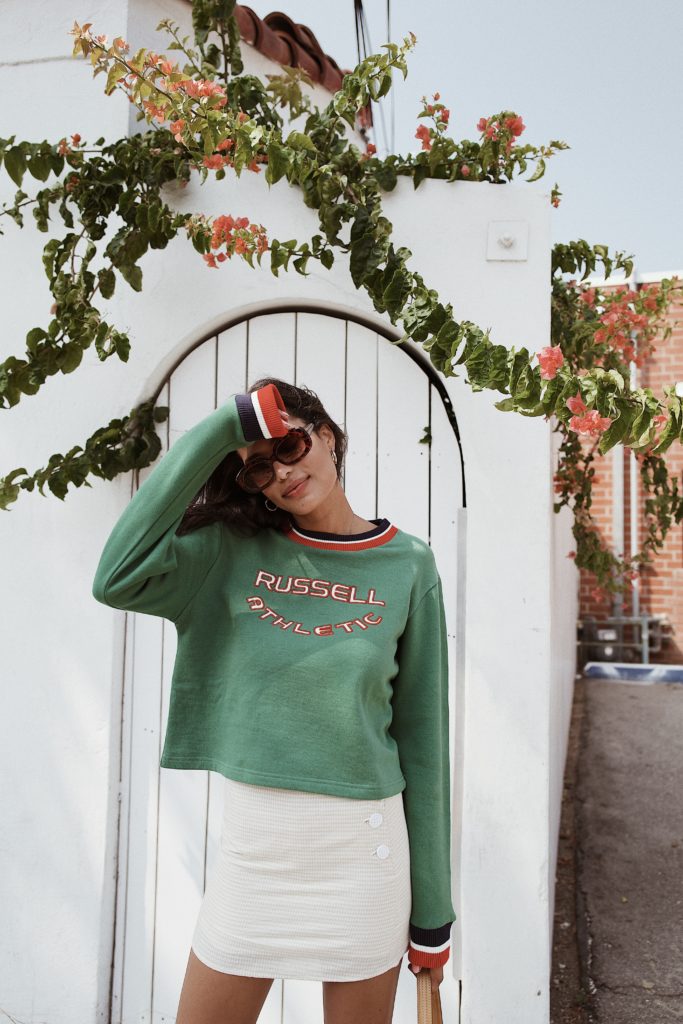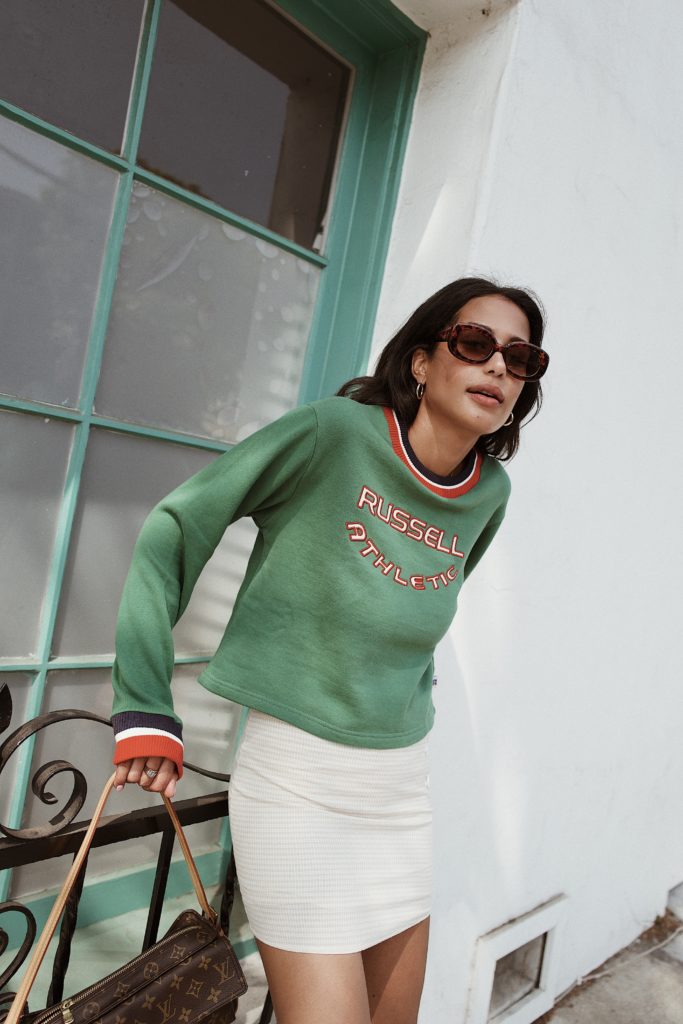 I love the color of this sweatshirt, and contrasting red and blue is so good. I wore it out later that day too with jeans, and then again over a midi dress. It's a really versatile piece and dresses down looks in a really cool way.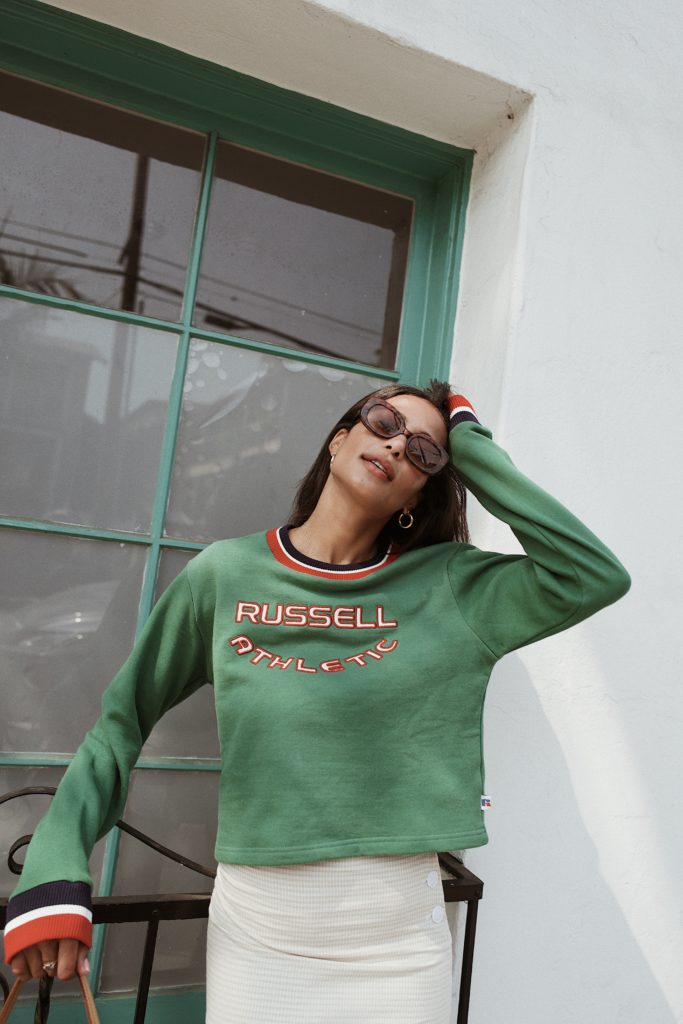 My Favorite Russel Athletic Pieces:
the EDIT //
Russel Athletic Sweatshirt from Urban Outfitters
Plaid Mini Skirt
Sunglasses
White Sneakers