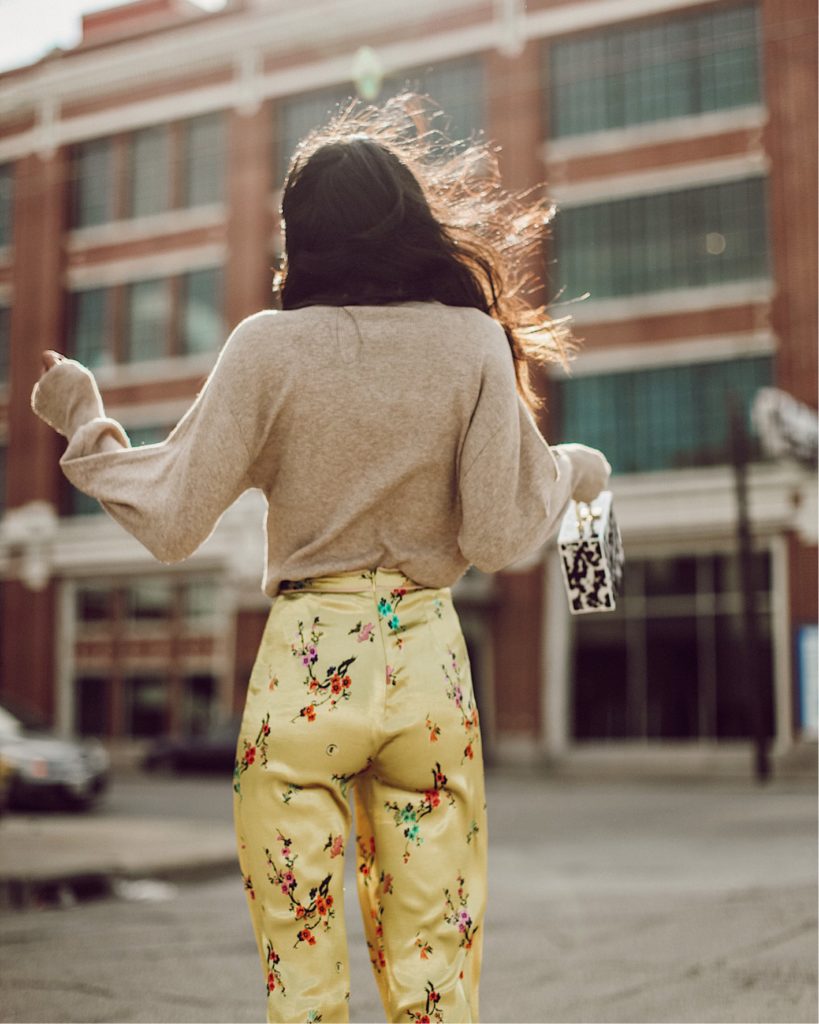 Fall dressing usually brings to mind cozy sweaters, jewel tones, and shoes of brown and burgundy. While I love all of these things, it's fun to switch up the usual seasonal status quo with something unexpected. When I first saw these silky chartreuse  floral pants from Spring, I fell in love with the color and pattern. I knew I wanted to integrate them into my Fall wardrobe, so I've been paired them with this neutral oatmeal sweater for some warmth.
I love the way the muted yellow color of the pants feels both bright and festive at the same time. I think the silky fabric makes them feel a little dressier, which is perfect for the holiday season. I find myself getting tired of wearing darker hues this time of year, so it's fun to have such bright piece to mix into my wardrobe! I like mixing seasonally-unexpected pieces, like these pants, with pieces like sweaters and boots.
I ordered all of these pieces from Spring, which makes it so easy to shop from a multitude of retailers at the same time. It's a really convenient way to shop! This little bag is also something I picked out to wear throughout the season as well. It's perfect for holiday parties, and I love the retro feeling box shape.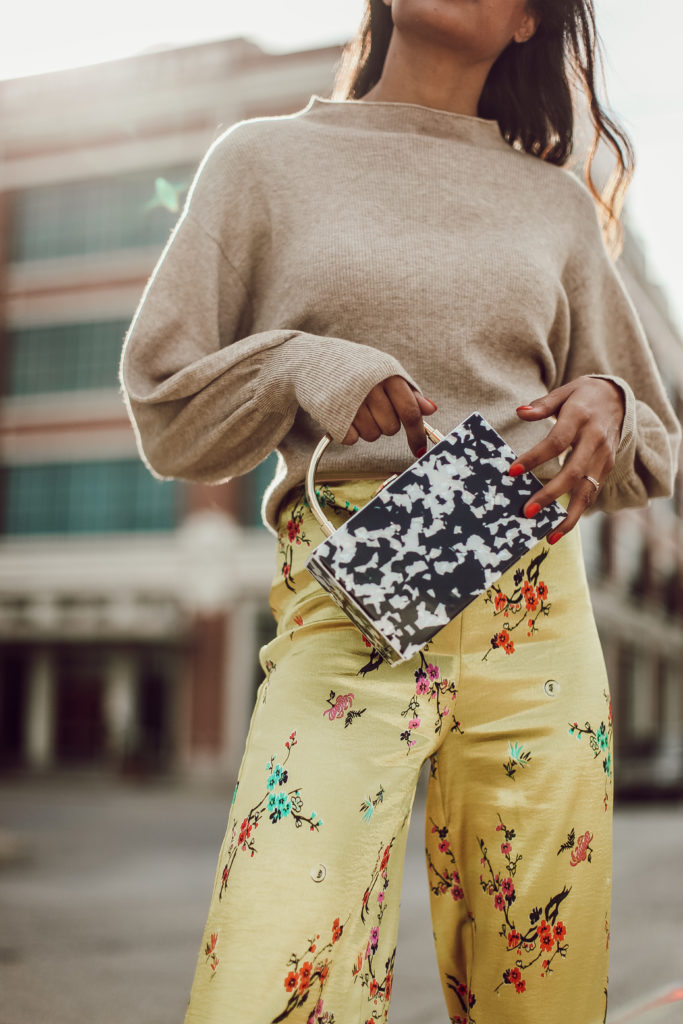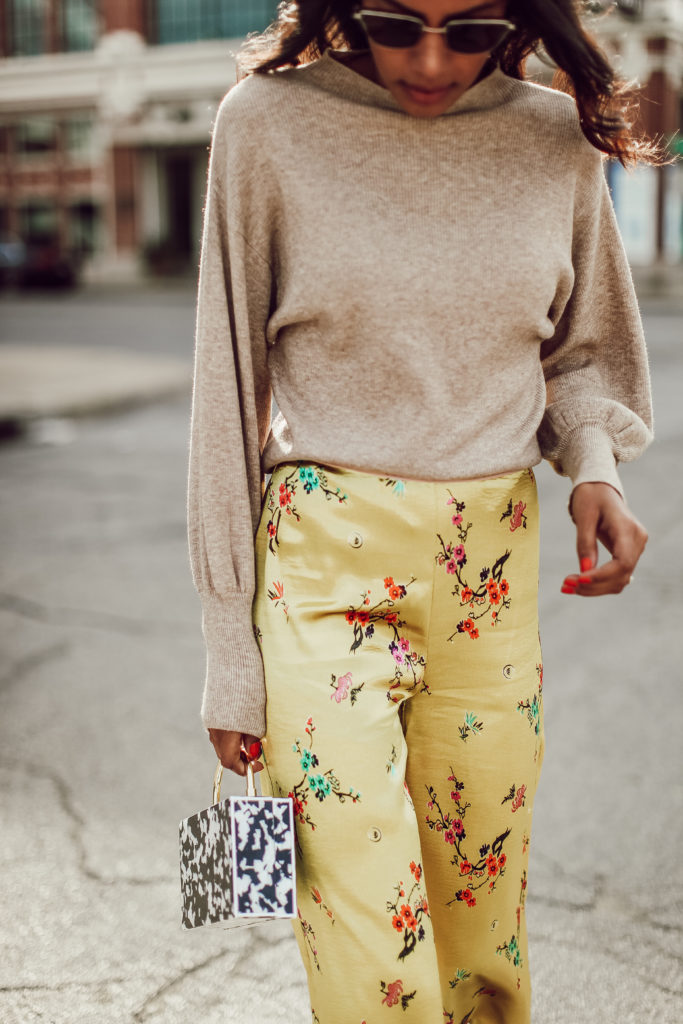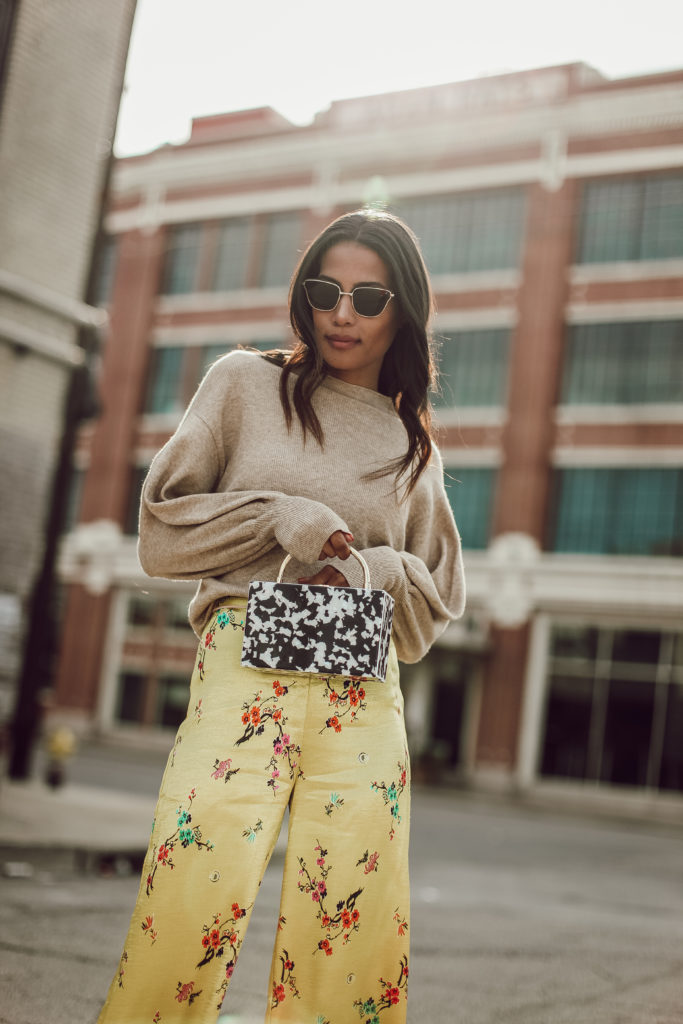 SWEATER  //  SILKY PANTS  //  BOX CLUTCH  //  SUNGLASSES  //  SIMILAR BOOTS
What are some ways that you like to switch up your Fall wardrobe?