A few weeks ago I packed my bags and headed down south to Mexico for the #RoseGoesToTulum trip with Isabella Rose swimwear. I left Dallas early on a Tuesday morning and arrived right around lunchtime. As soon as I arrived in Tulum it was like time slowed down
I stayed at the Andaz Mayakoba Resort, which couldn't have been more perfect. The property is lush, sprawling, and beautiful. The hotel's lobby is modern and chic, and after being served a welcome drink that tasted like paradise, I knew it was going to be a good stay. The staff at the hotel was exceptionally friendly and knowledgeable. We cruised around from the beach to the restaurants on chauffeured golf carts, and they took great care to help us in any way we needed. At the restaurants, every accommodation was made for those of us that had dietary restrictions.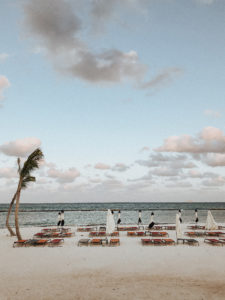 We quickly became regulars at the resort's numerous restaurants, but my favorite was our second night when we sat down for a meal at the gourmet restaurant Casa Amate. My room was right on the beach, so every morning I would wake up and sit outside in the quiet and soak up the beautiful view.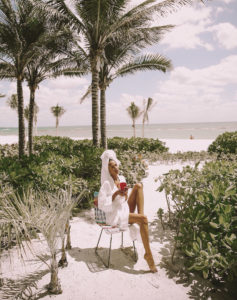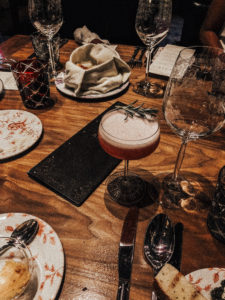 On the second day, we all ventured out to the Tankah Tulum Cenote. A cenote (I got chu – it's pronounced see-no-tay 😉 ) is basically a big sinkhole that ends up filling naturally with crystal clear water. They are so beautiful. The walls look like caverns and it feels like you are in another world when you walk down in to one.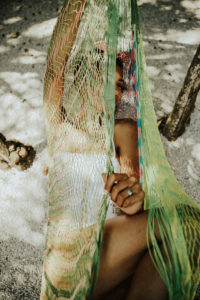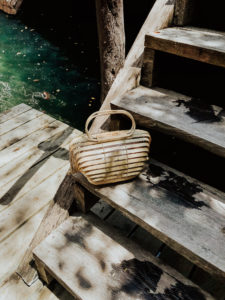 From the time I arrived at the resort, I immediately changed from my airport clothes to a bathing stuff and I don't think I wore regular clothes until I boarded the plane to return home. Isabella Rose outfitted us in their latest swimwear collections for the trip and I found myself creating excuses to change into different bathing suits so that I would be able to wear them all. The prints and styles were all so unique and pretty!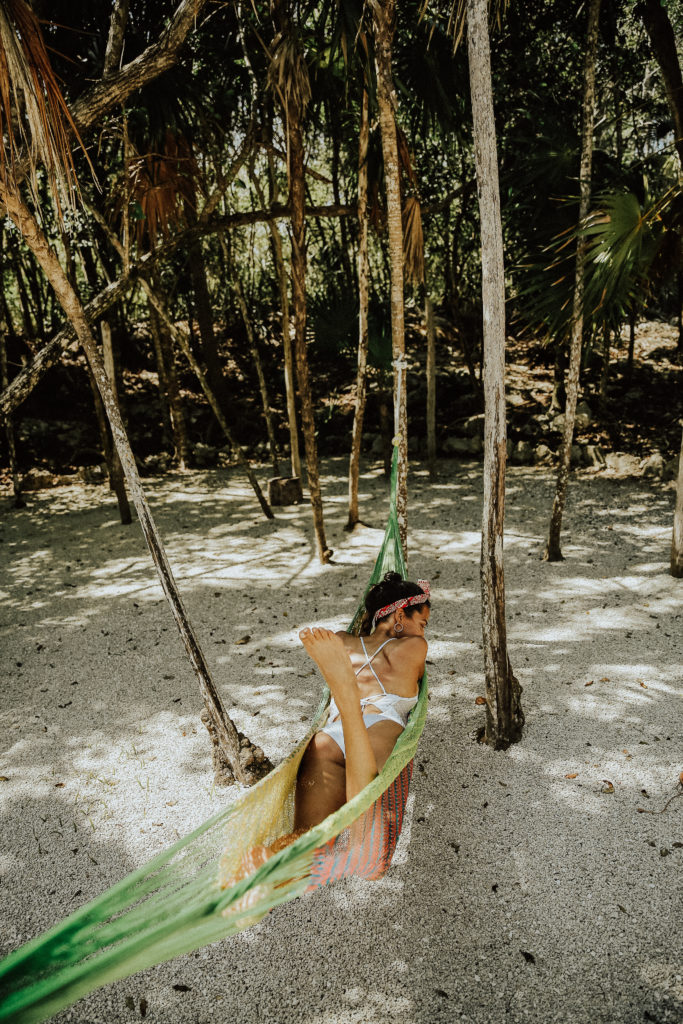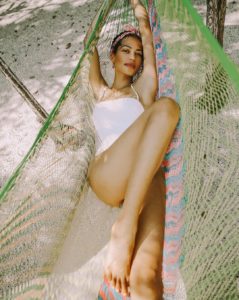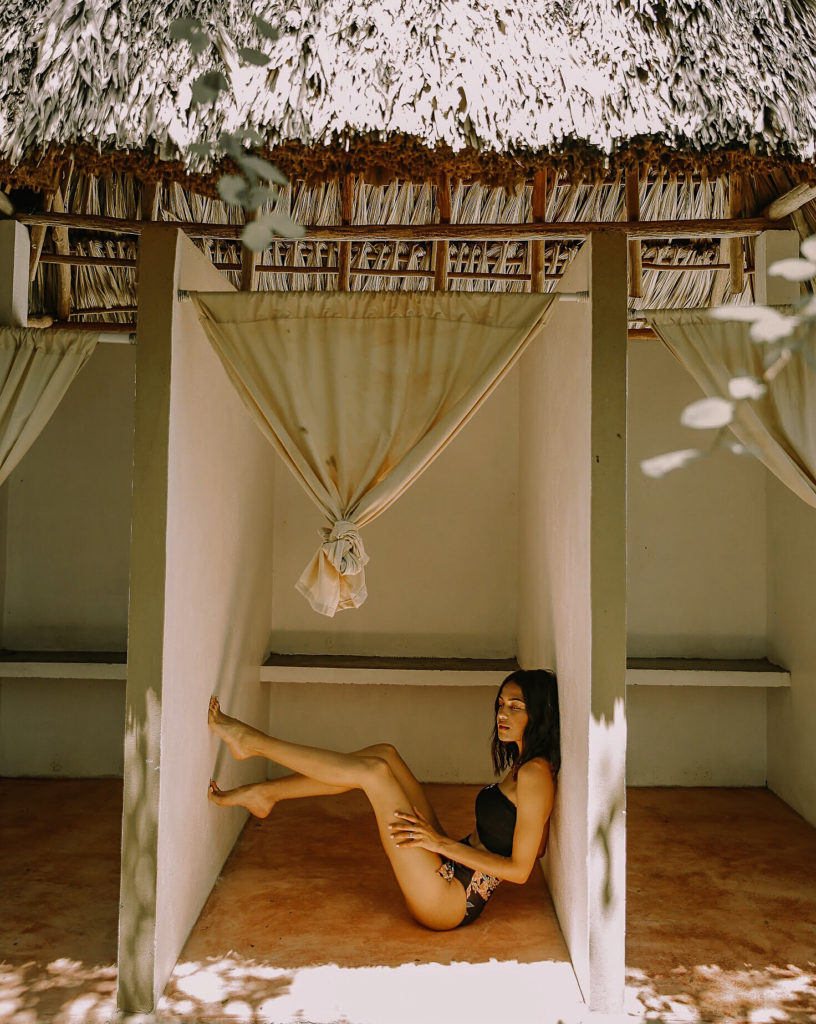 It was really fun getting to experiment with swimwear looks that are different than my usual go-do styles. The yellow paisley print is one of my favorites. When we took a boat ride around The Andaz Mayakoba Resort so many of us ended up wearing the same matching striped Isabella Rose set, which was also one of my favorites.
Our very last night was one of the most special nights of the trip. We sat on pillows and rugs for a candlelit dinner by the ocean. The setup was gorgeous, and it couldn't have been a more magical way to end this trip. I am so grateful for all of the amazing people I was able to meet and the gorgeous country I spent time in.