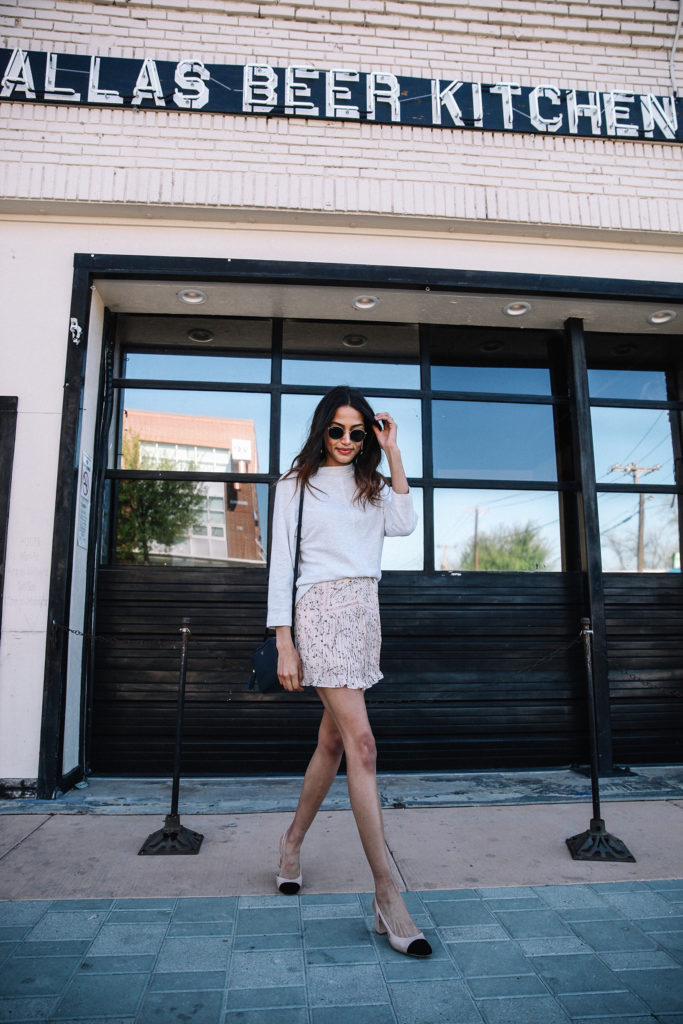 Happy Friday! I actually wore this look a few weeks ago and never got around to posting it. This cute little mini skirt is totally up my alley. Dainty little floral prints will always have a soft spot in my heart – add in some pleats and I'm there! The weather in Dallas has been absolutely perfect for wearing one of my favorite outfit combos: a mini skirt and a sweater. Really, is there anything better than that?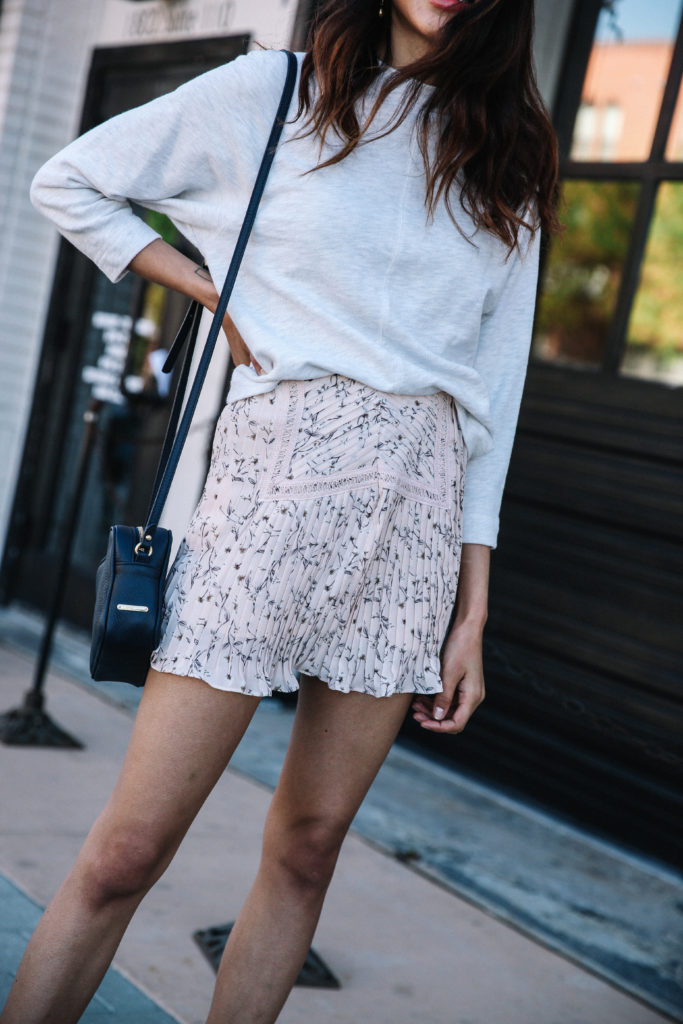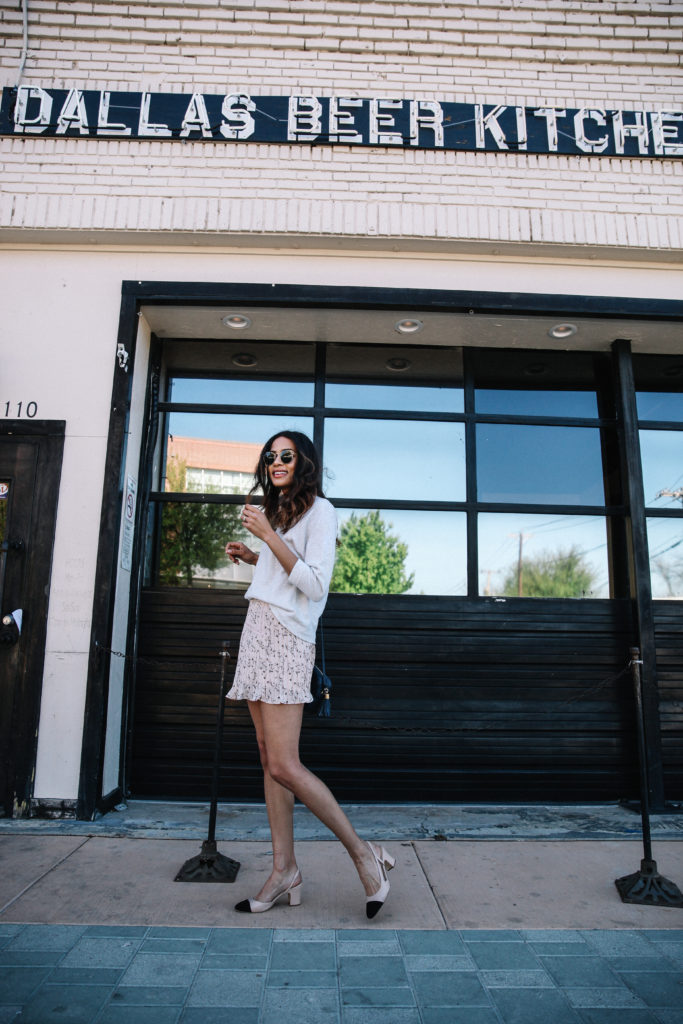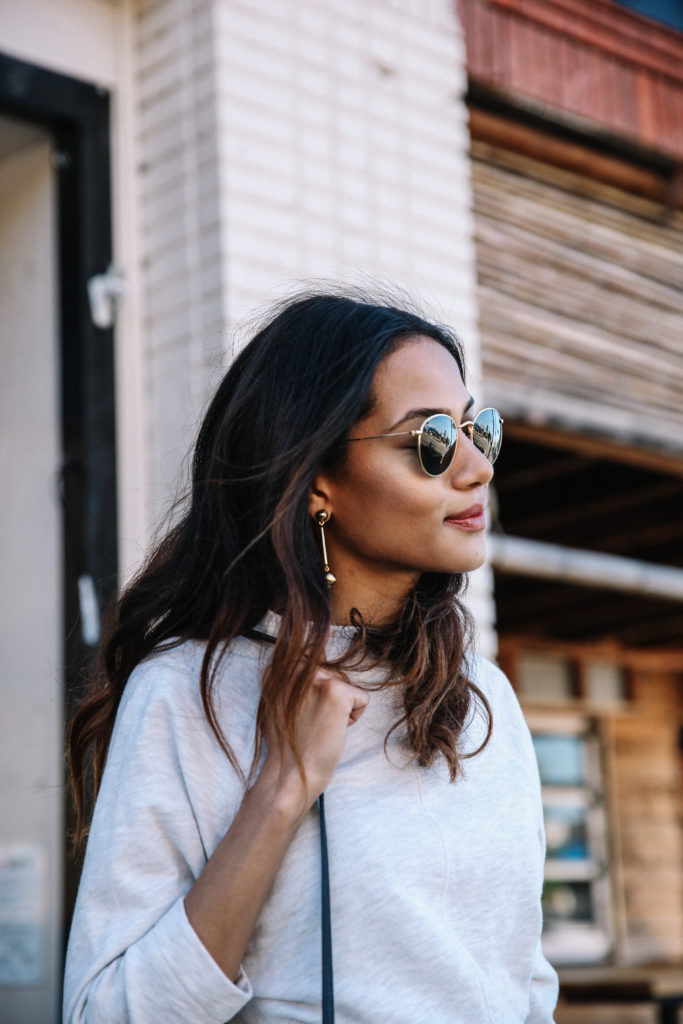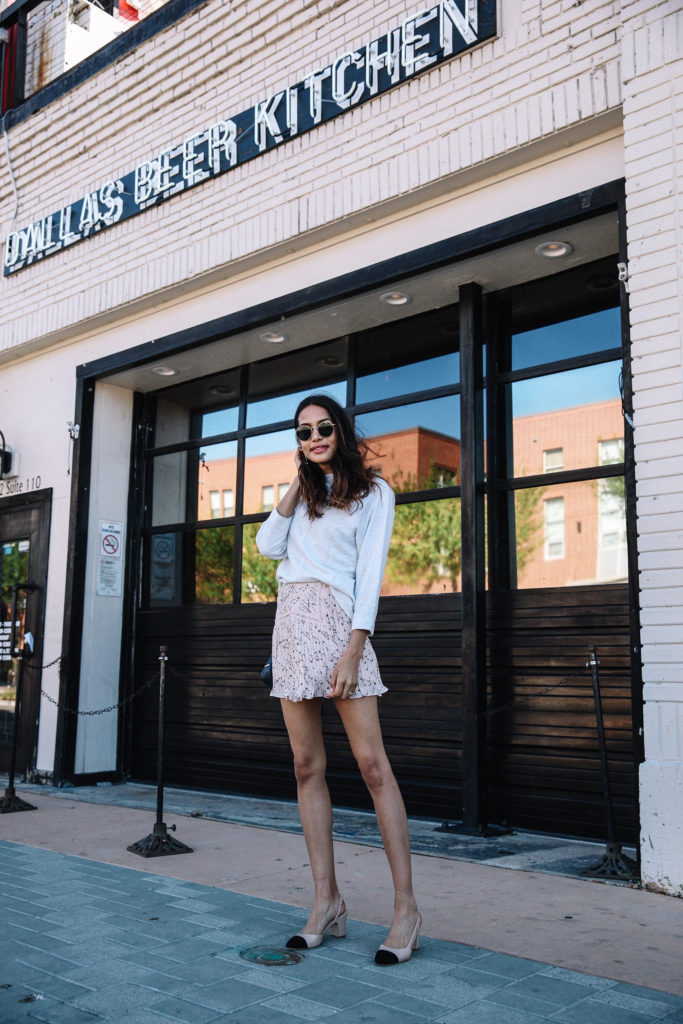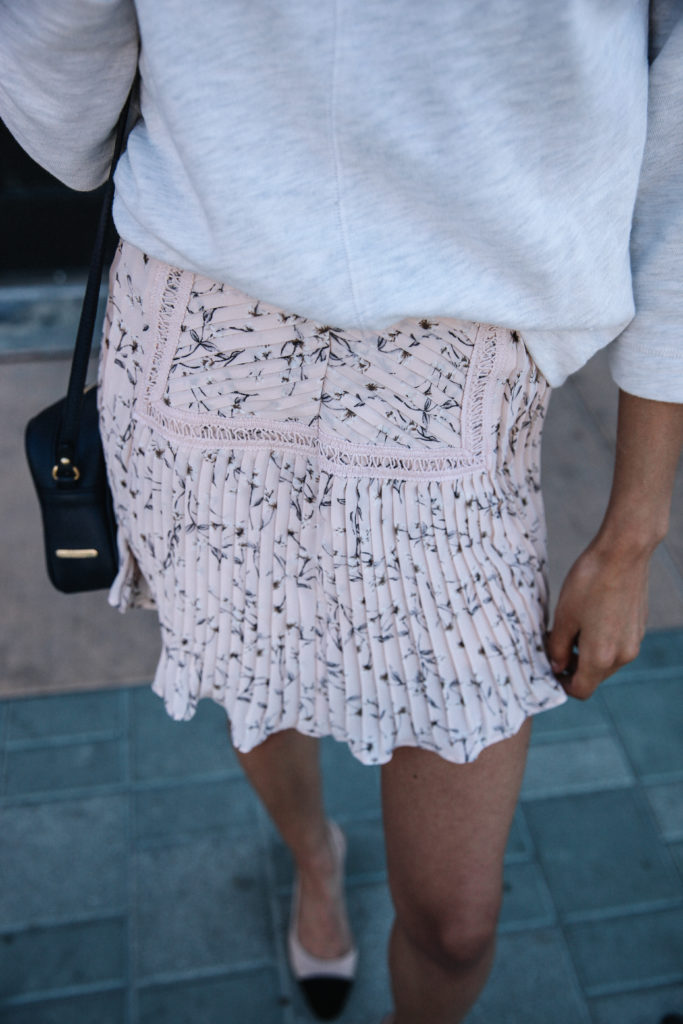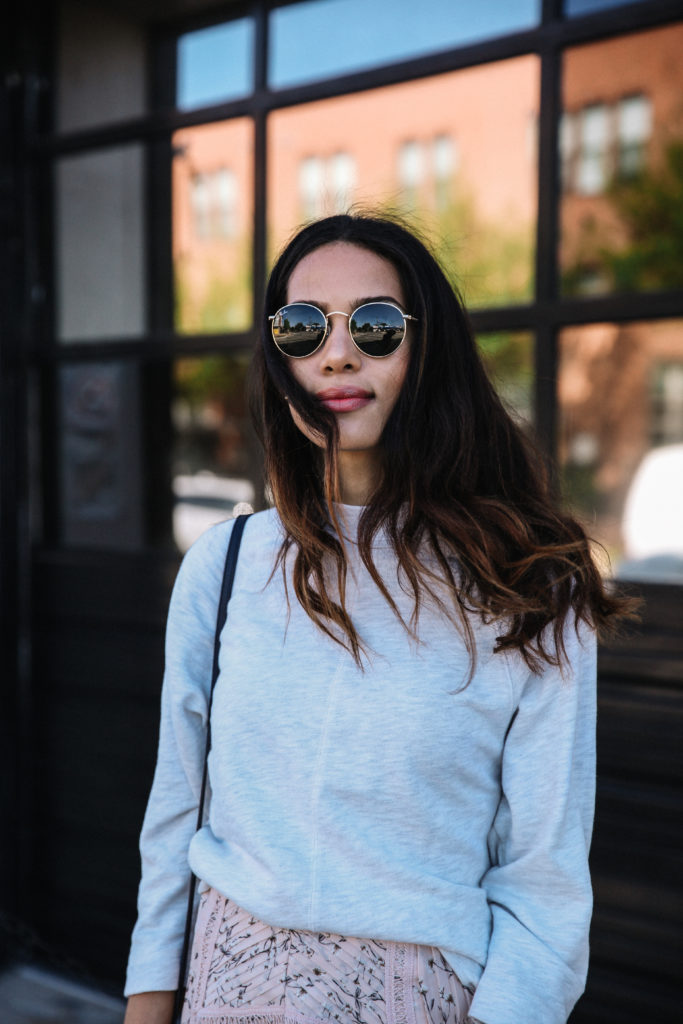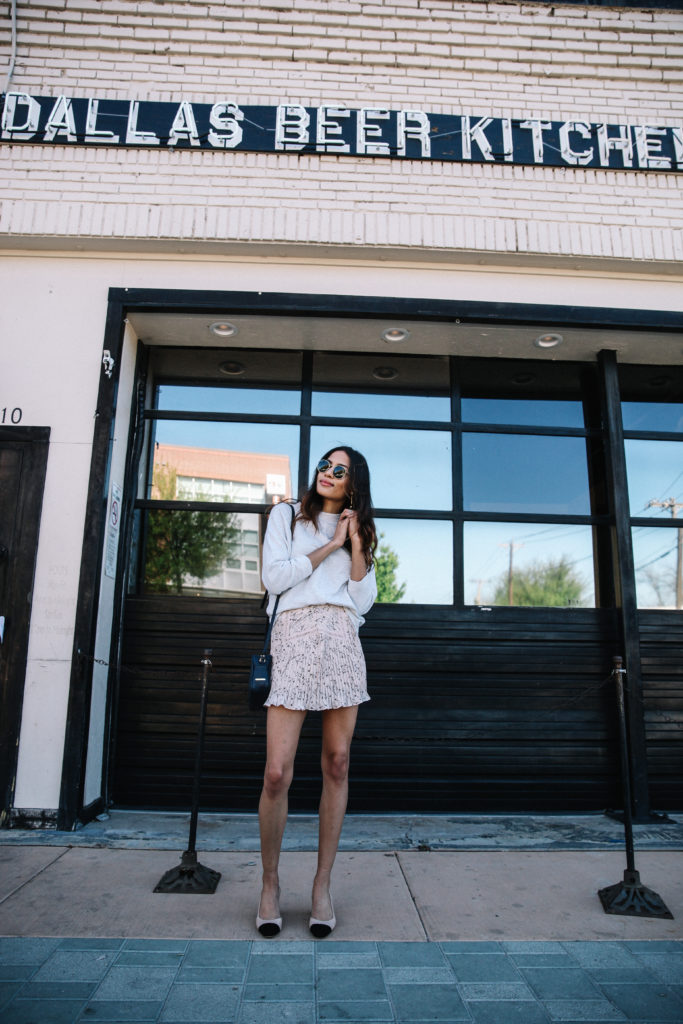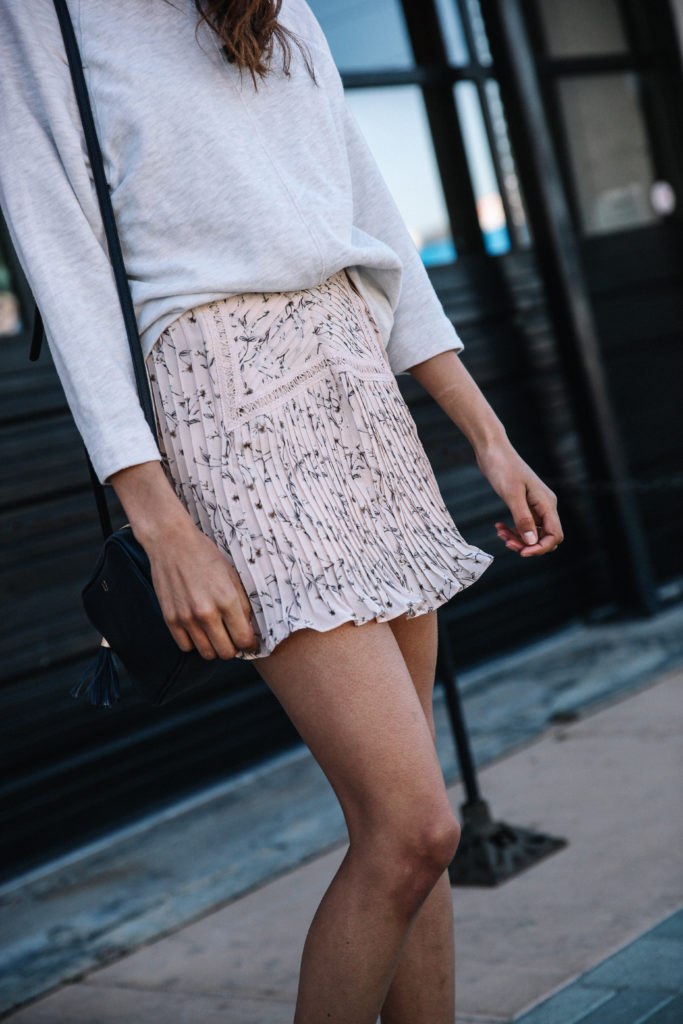 I am in love with these earrings!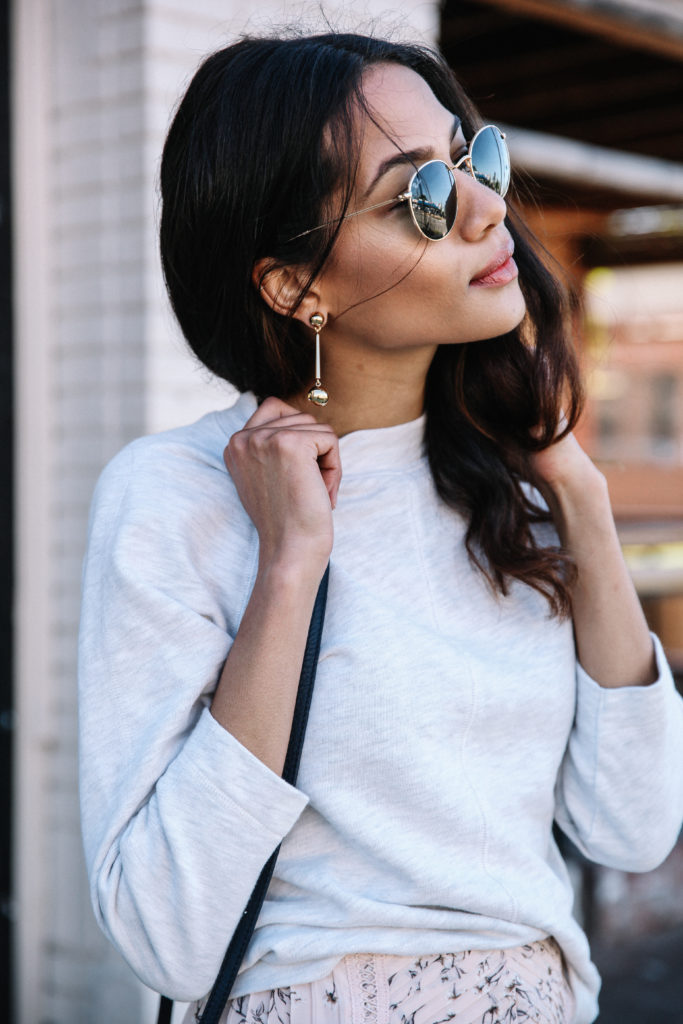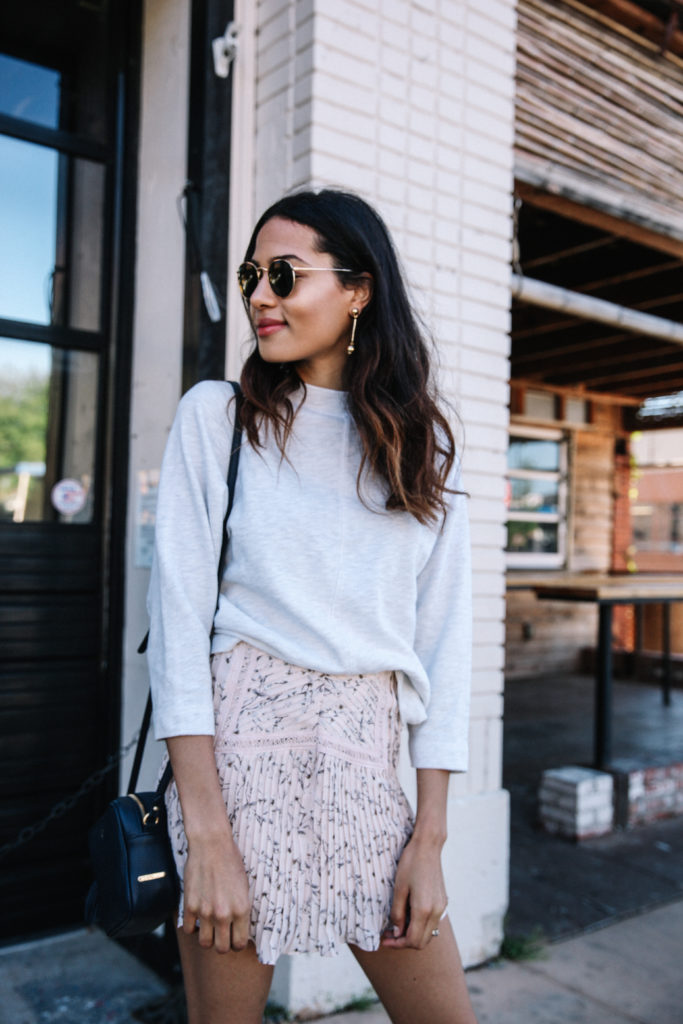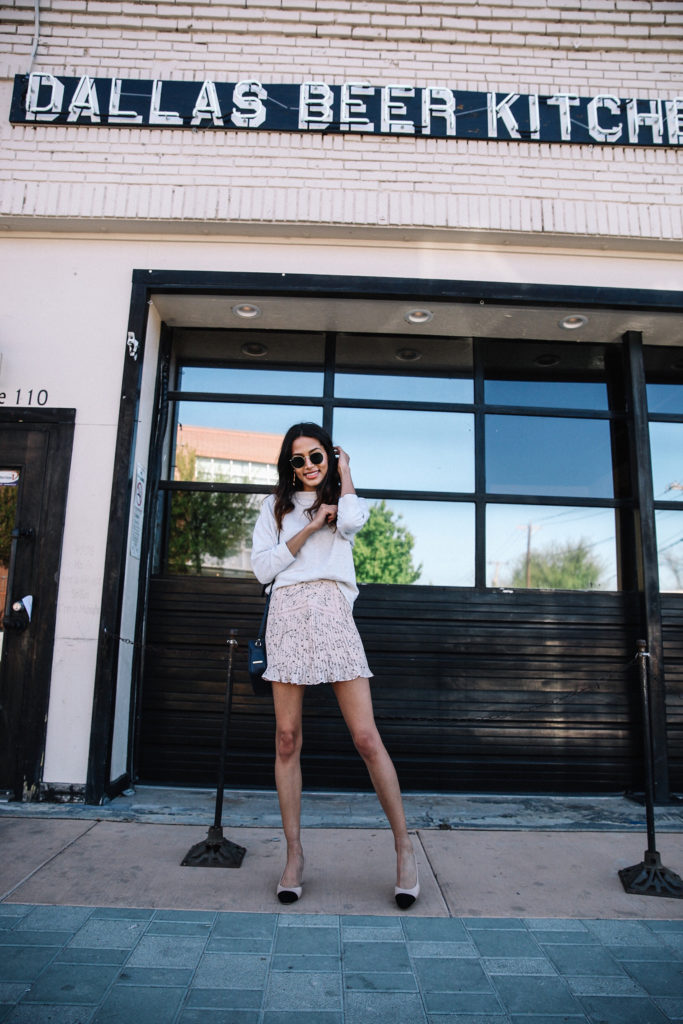 SIMILAR TOP  //  SKIRT – SOLD OUT (SIMILAR OPTIONS BELOW)  //  EARRINGS  //  BAG  //  SUNNIES
I rounded up some of my favorite floral mini skirts (some of which I just ordered – hah!) to help you get your fix for Spring. If you're anything like me, there is no such thing as too many cute skirts!
SOME OF MY FAVORITE FLORAL MINI SKIRTS:
Happy weekend!