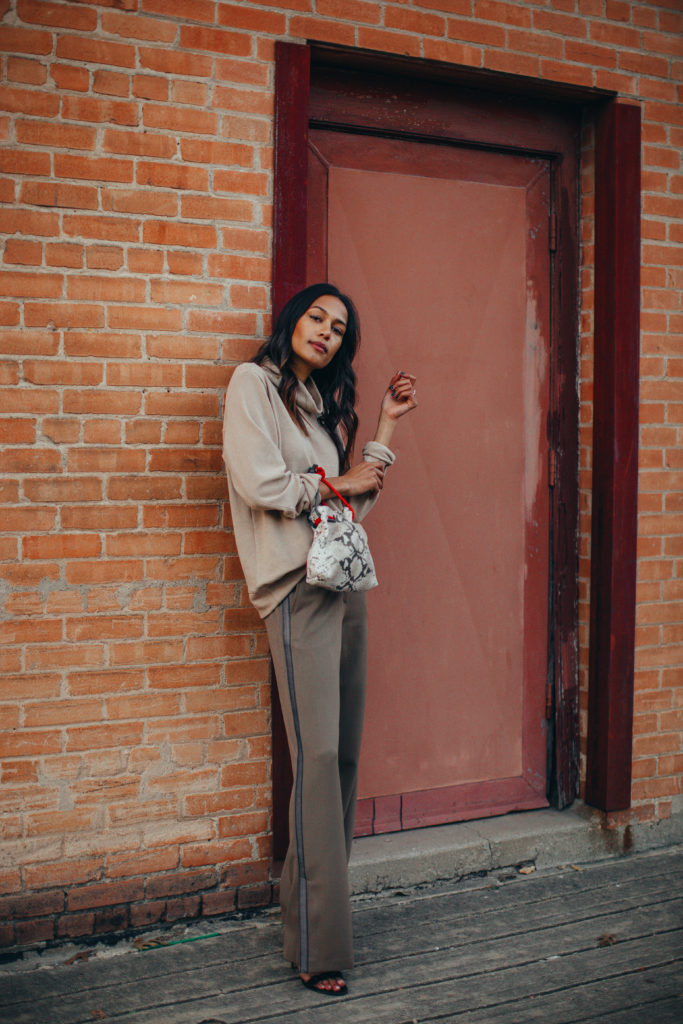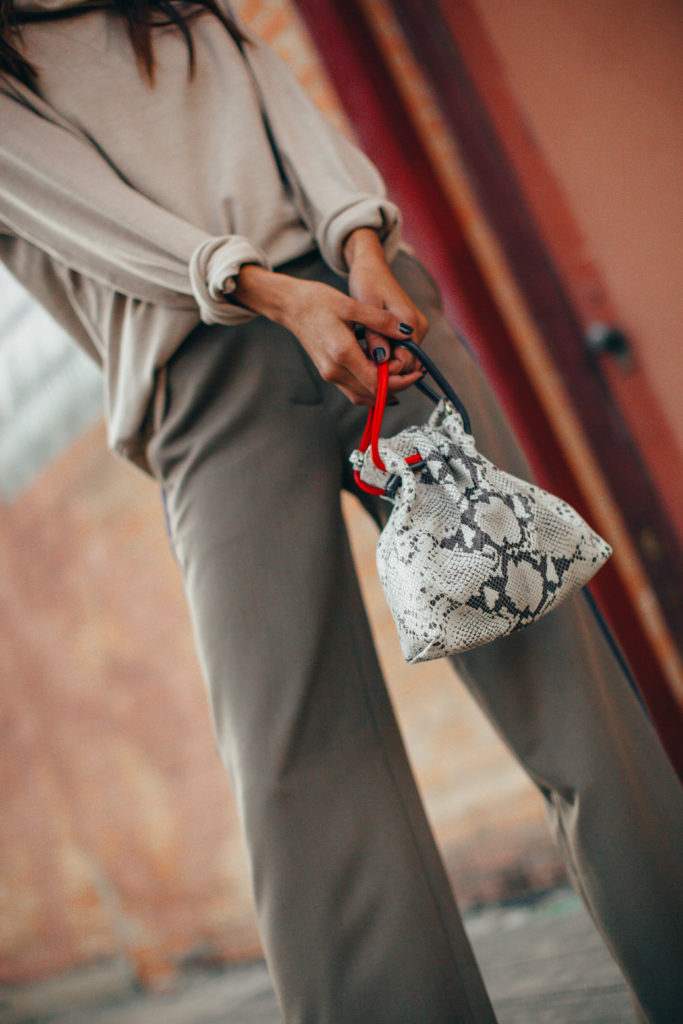 To say that I am a fan of quirky accessories is an understatement. I have long believed that the finishing touches are what make (or break) a look. It all started earlier this summer when I got my first wristlet bag. It quickly paved the way to a slight obsession for me and I have since been scouting for more to add to my collection. I love the way they dress down a look.
I'm one of those people that prefers to hold a bag by it's strap instead of slung over my shoulder. I love the mis-matched leather pull strings on this bag, and there is also a longer snakeskin strap that can be worn cross body or over the shoulder as well, which is great when your hands are full.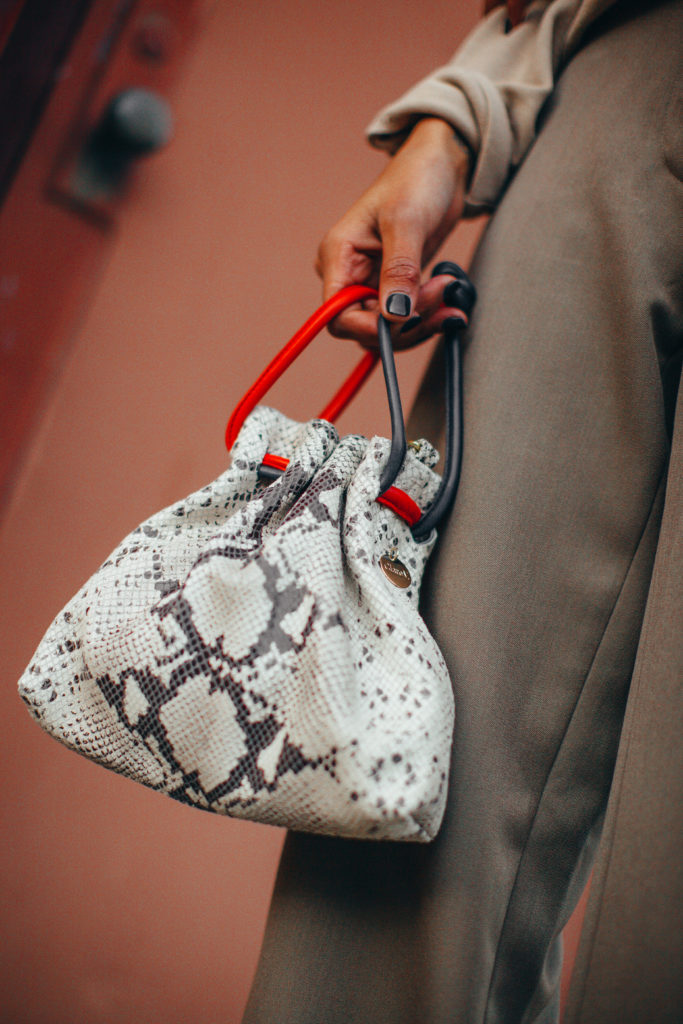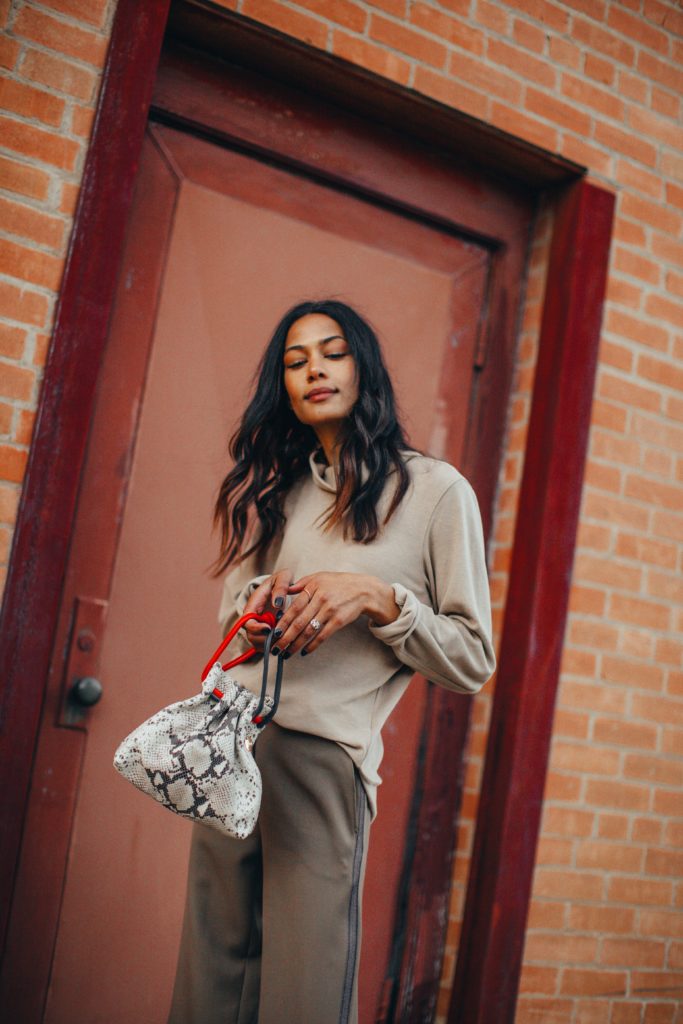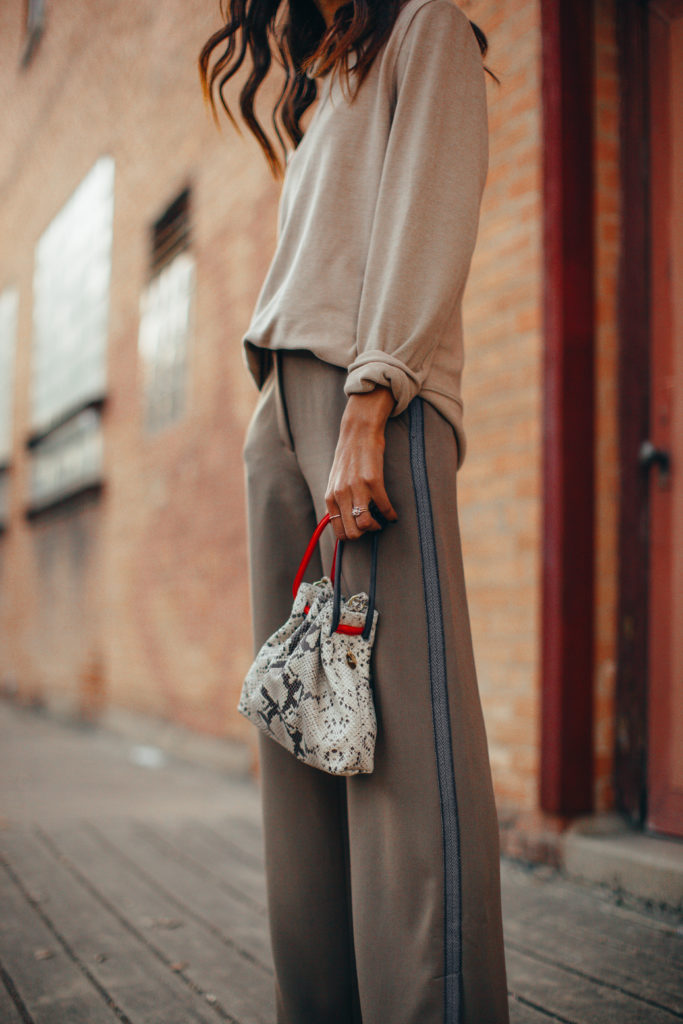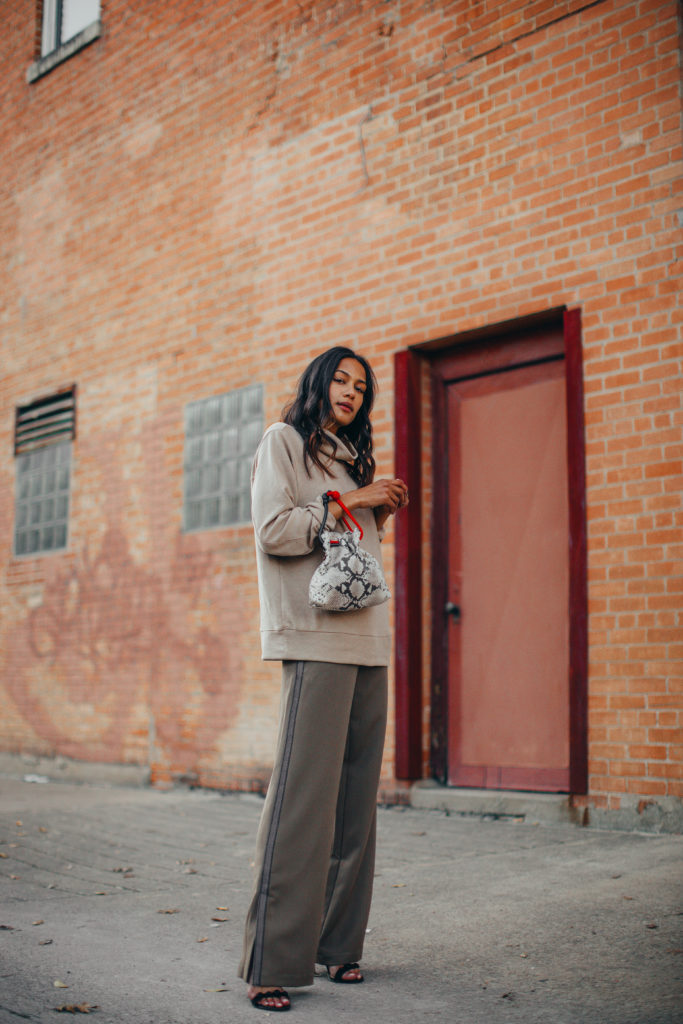 TURTLENECK SWEATER  //  PANTS  //  CLARE V PETIT HENRI BAG  //  HEELS
I actually took this bag with me to London and have been using wearing it almost every day that I am here. It's the perfect size for my passport, wallet, hotel key, lipstick, backup charger, and cell phone. I know it's hard to believe, but it all actually fits in the bag!
I can't wait to share some London pictures with you guys soon – stay tuned!
SaveSave