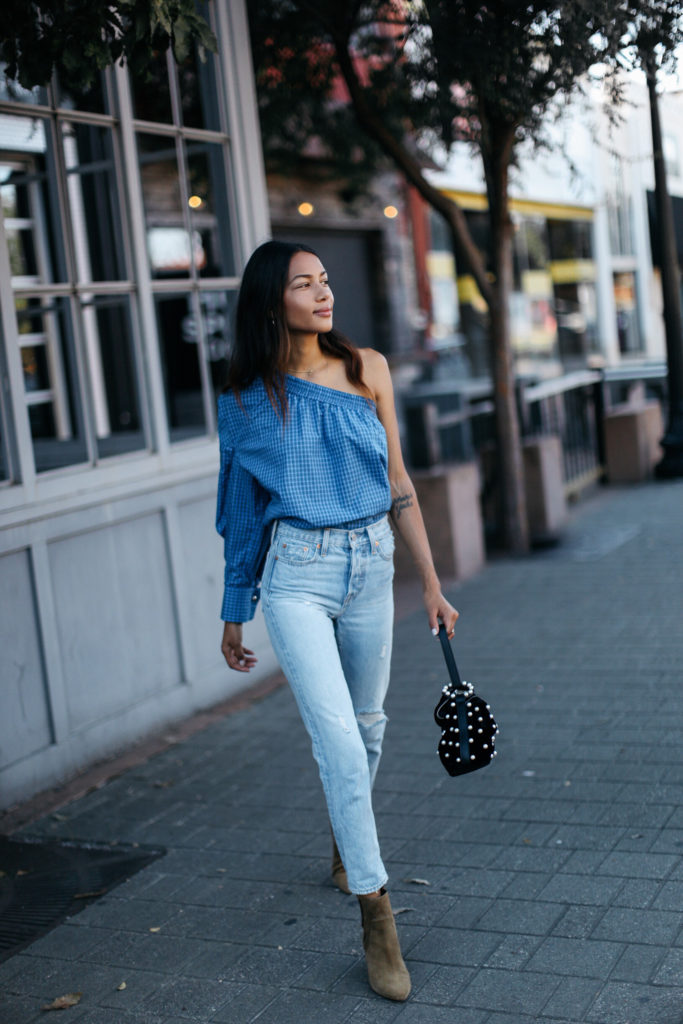 Happy Wednesday!
I'm writing this mid crisis – Kiel and I just shot two looks and I absolutely loved the pictures. When we got home and went to load them on the computer, they have vanished! We checked all of our memory cards and they won't show up on the computer or the camera any more. What. The. Hell.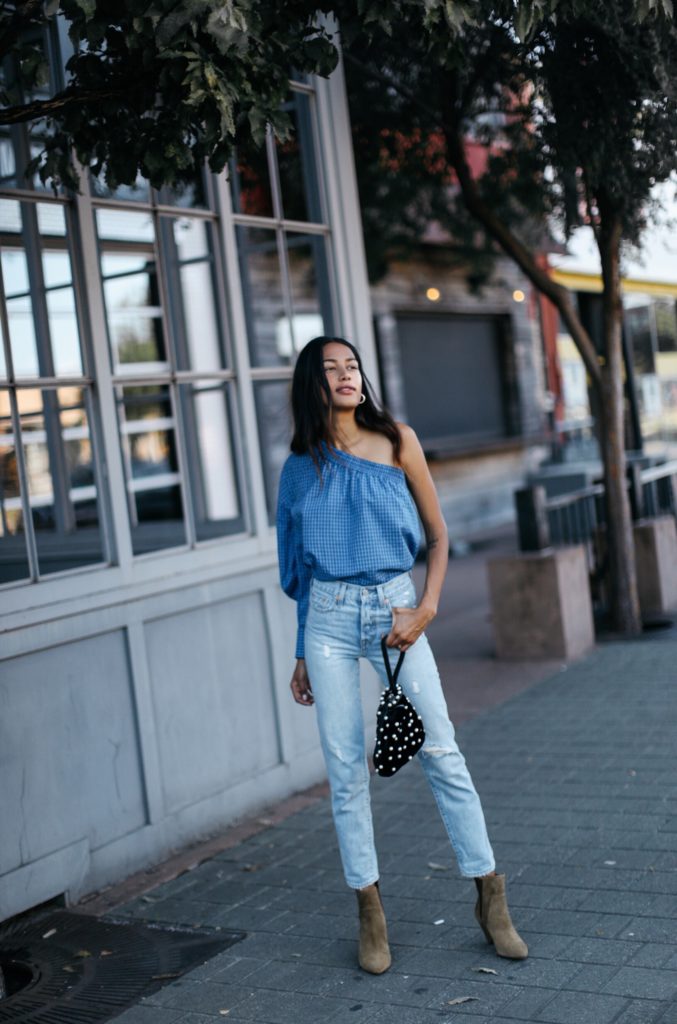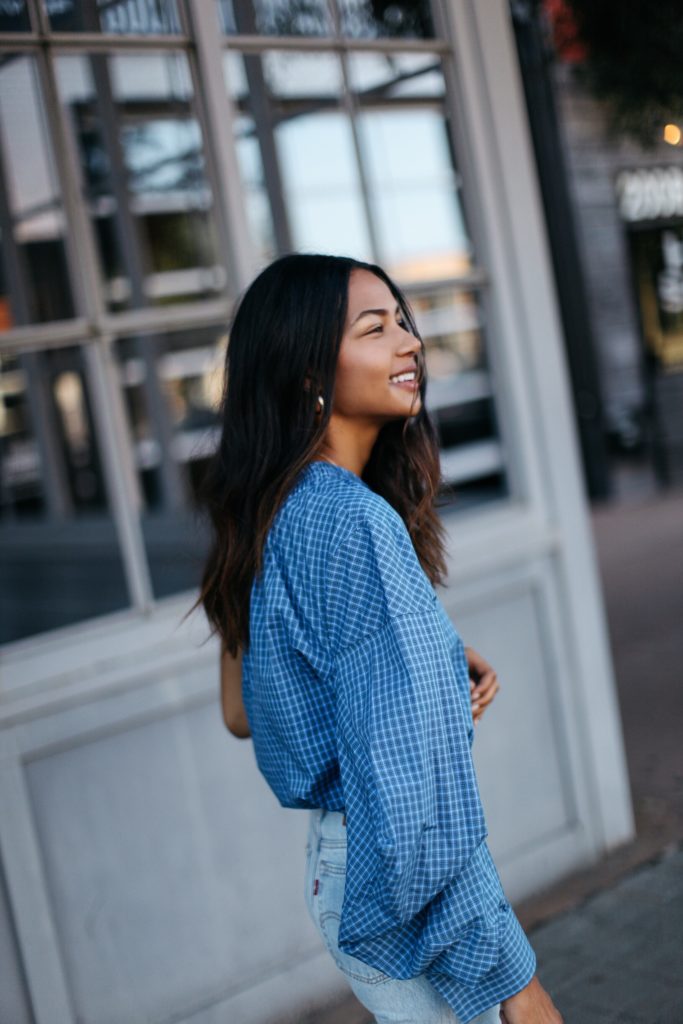 In any event, here are pictures from yesterday that did make it all the way to my computer. I recently ordered this top and these boots from Shopbop and I love them both for the same reason – they are a slight variation of classic wardrobe pieces. I love the exaggerated sleeve on this top – it's like it made up for the fact that one sleeve is missing by being really extra with the other side. I love pieces with a little bit of character!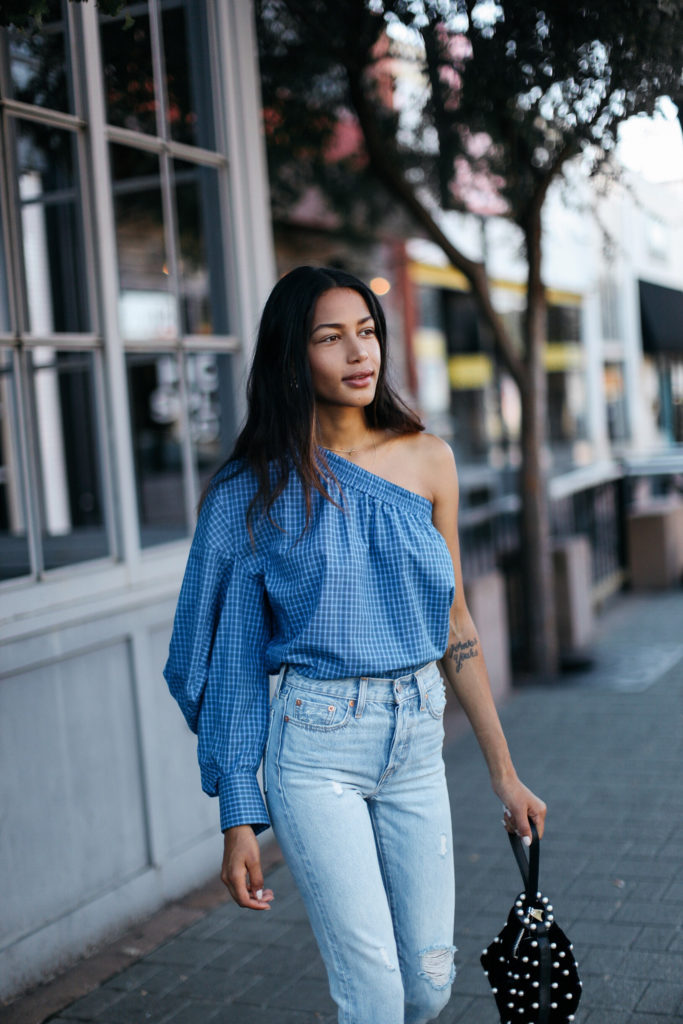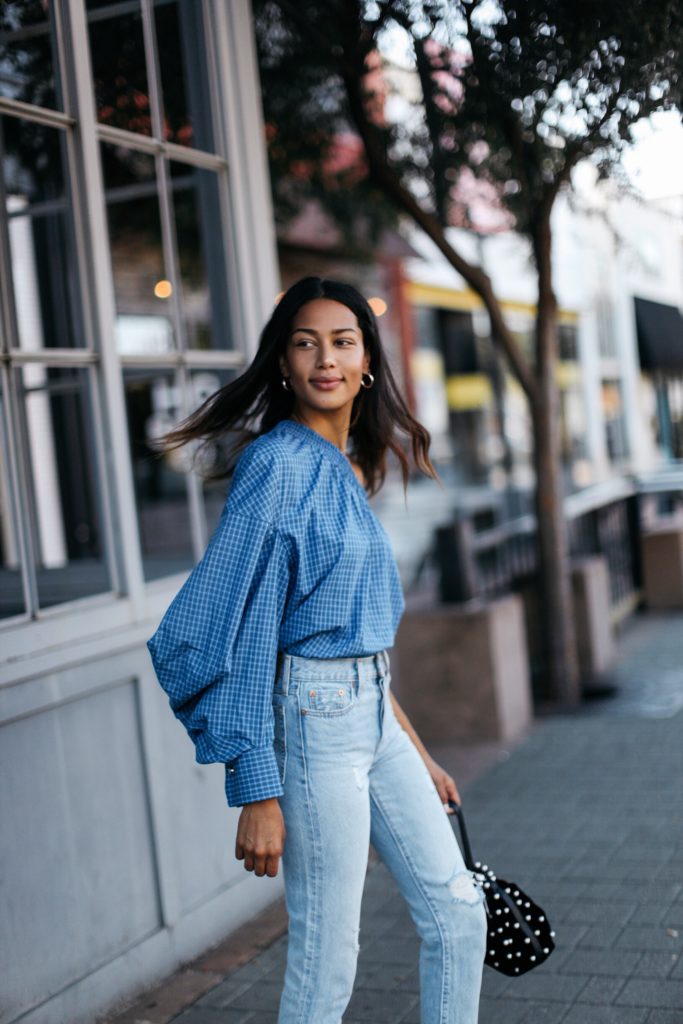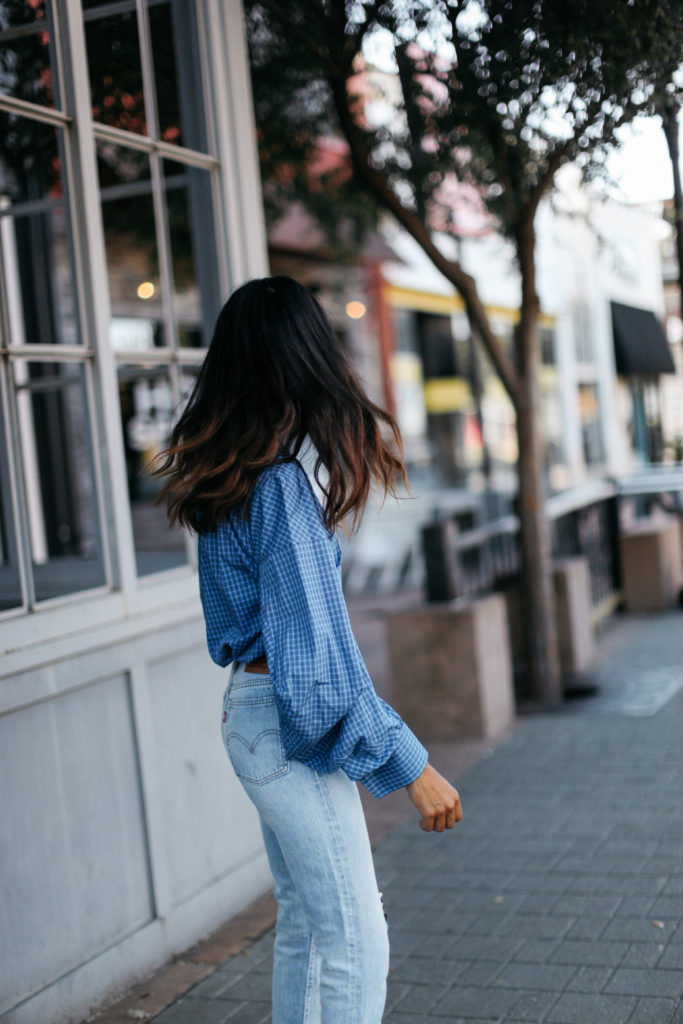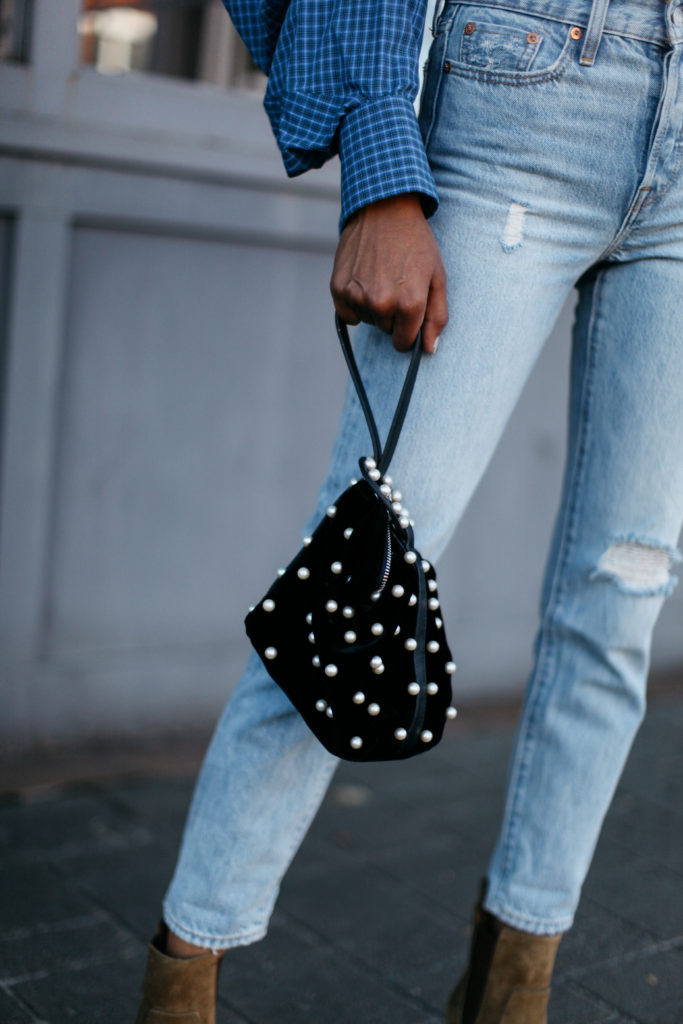 My favorite part of this outfit has to be the bag. It was something I added to my order on a whim because I've been going through a big wristlet phase and it was only $75, but when I opened up the box and saw it I was immediately smitten. It is the perfect size, and the velvety material and pearl details are so cute! I've already worn it so many times, it makes every outfit feel a little playful.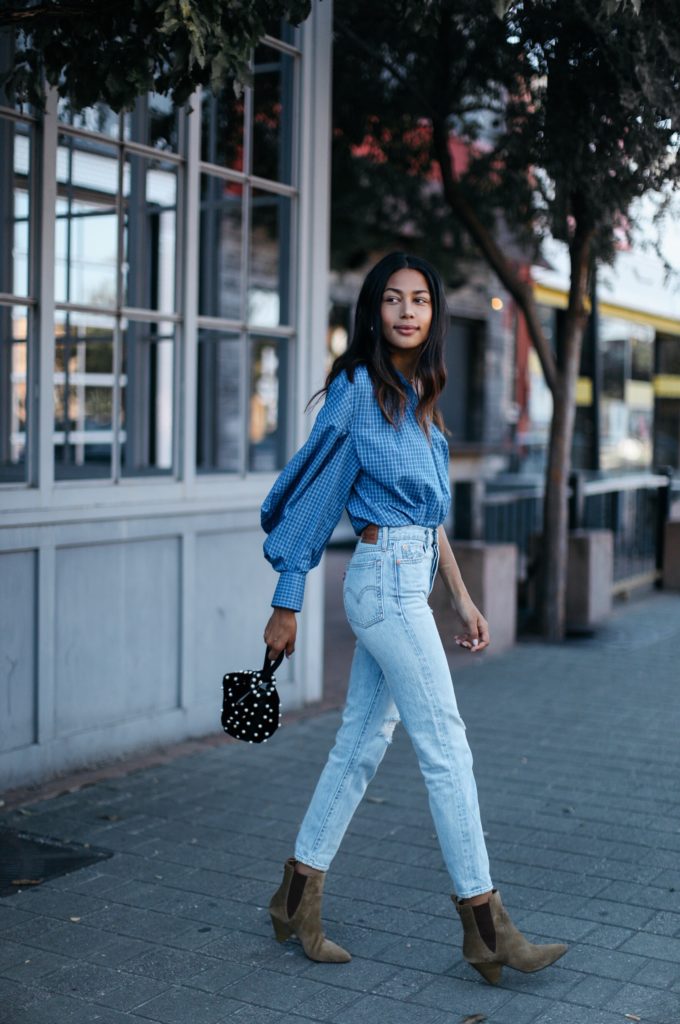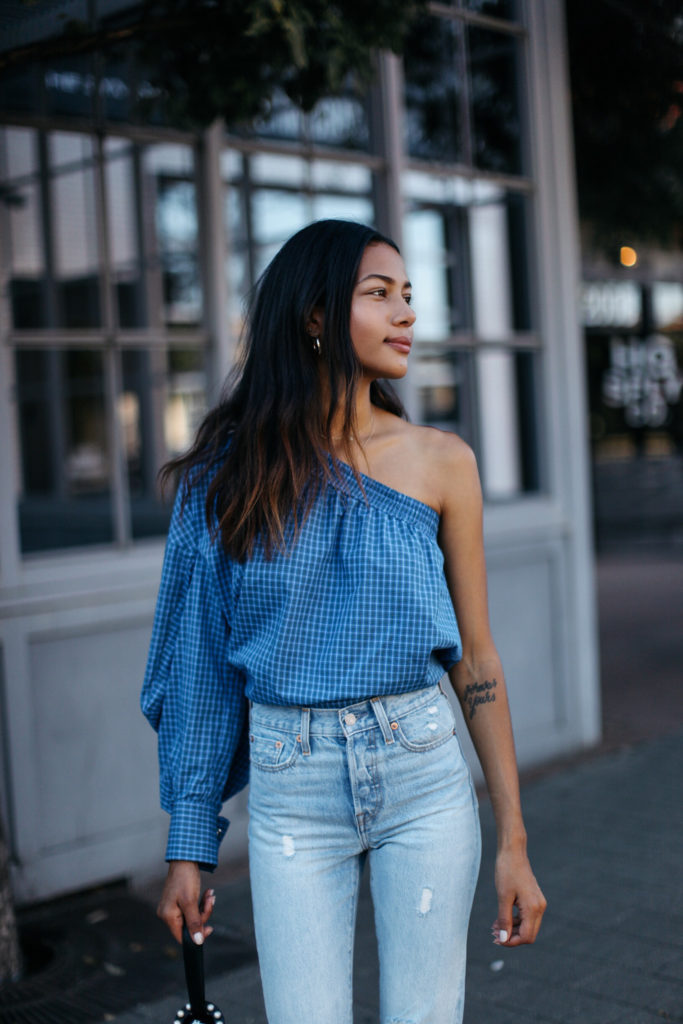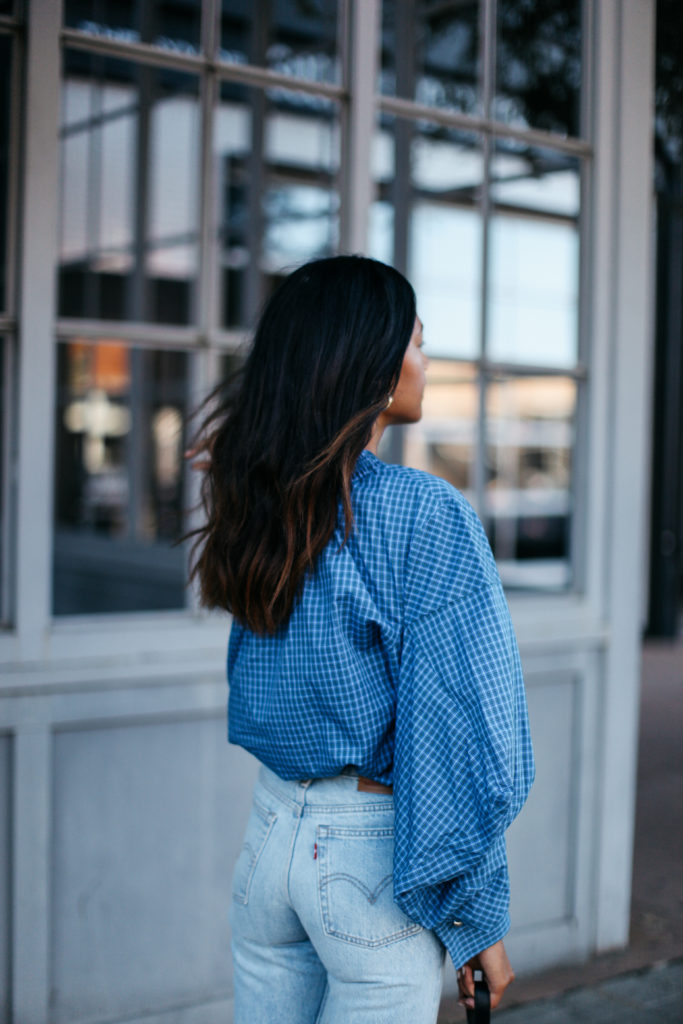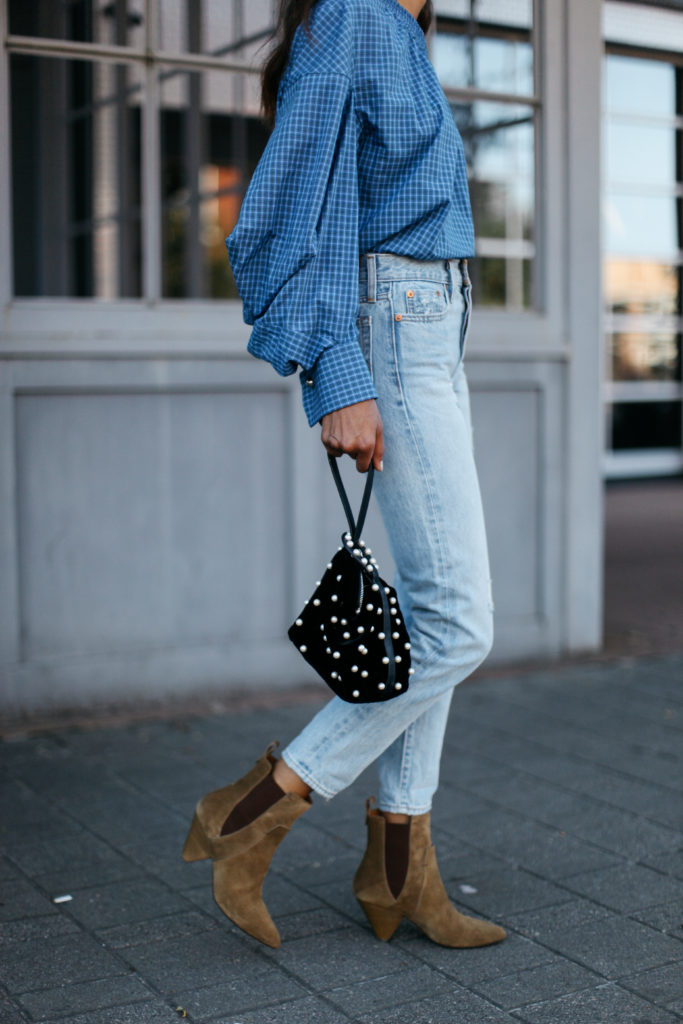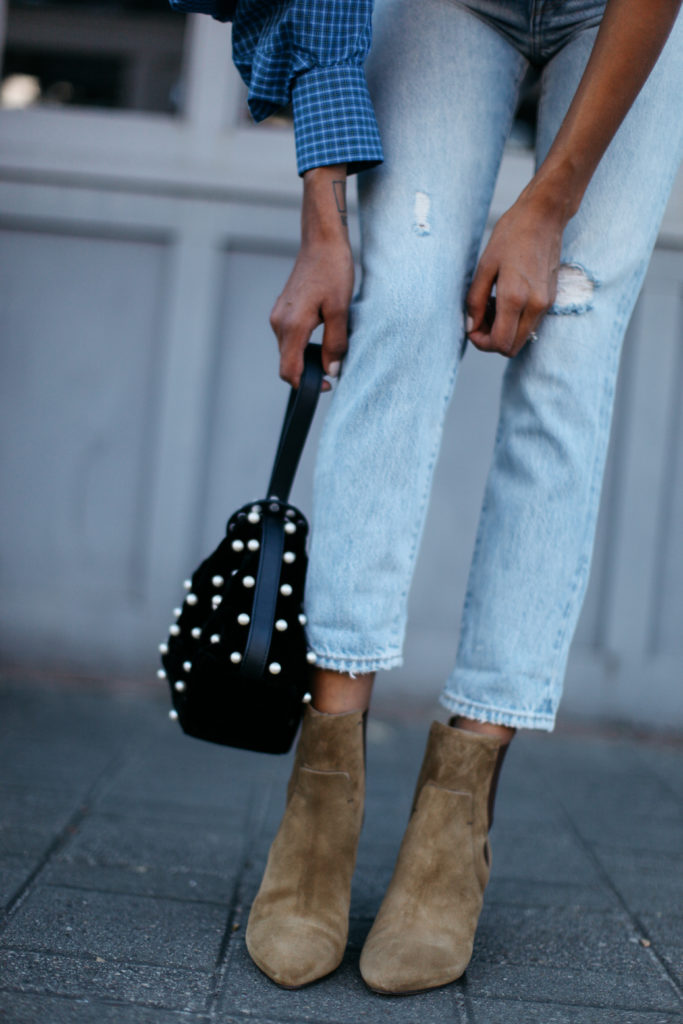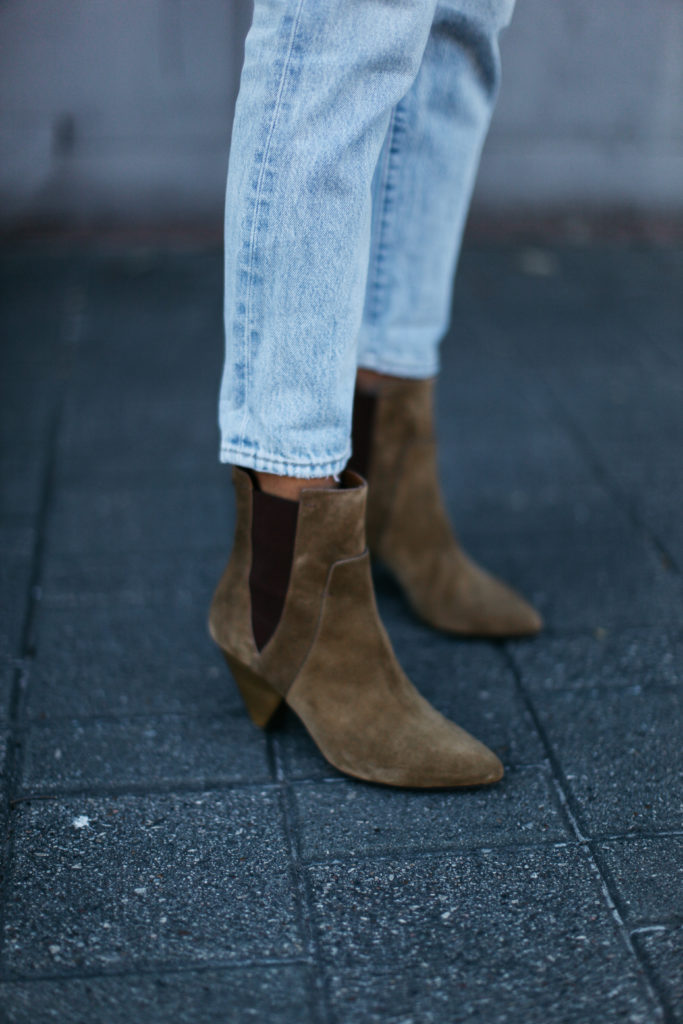 The boots are a fall staple, but they work really well with dresses and skirts too. The pointed heel makes them a little different than the standard block heel, and the muted brown color is spot on.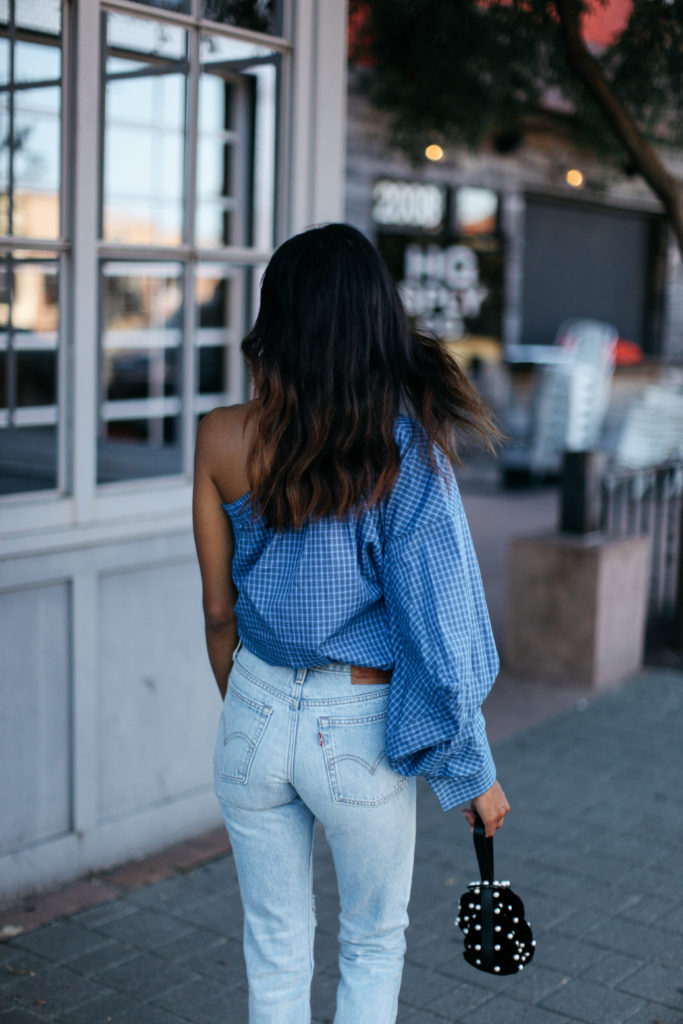 TOP  //  JEANS //  BOOTS  //  BAG  //  EARRINGS