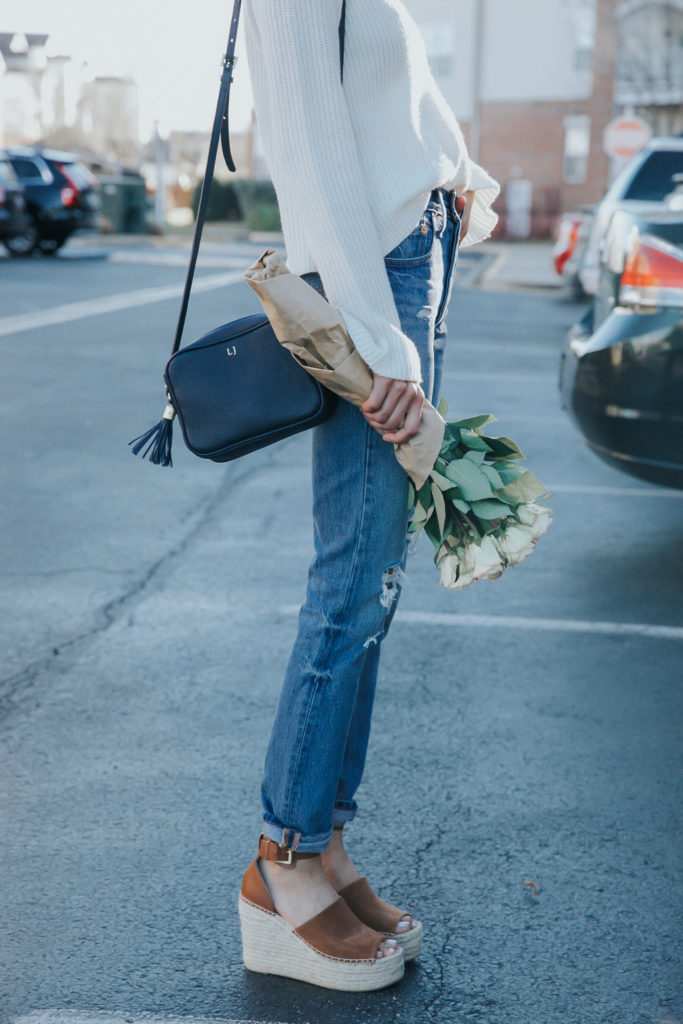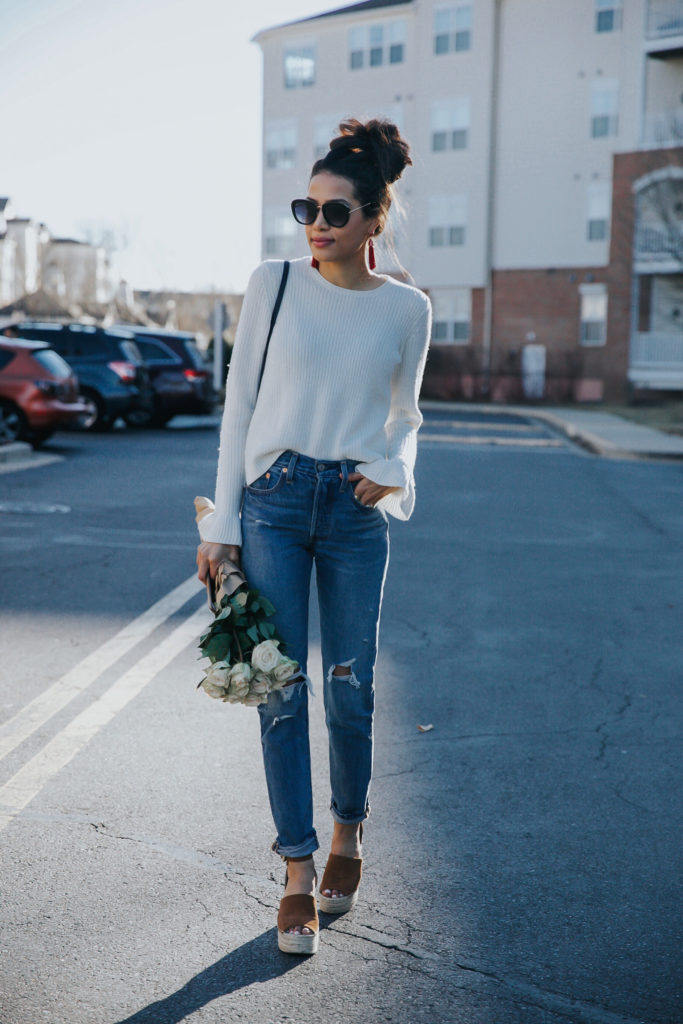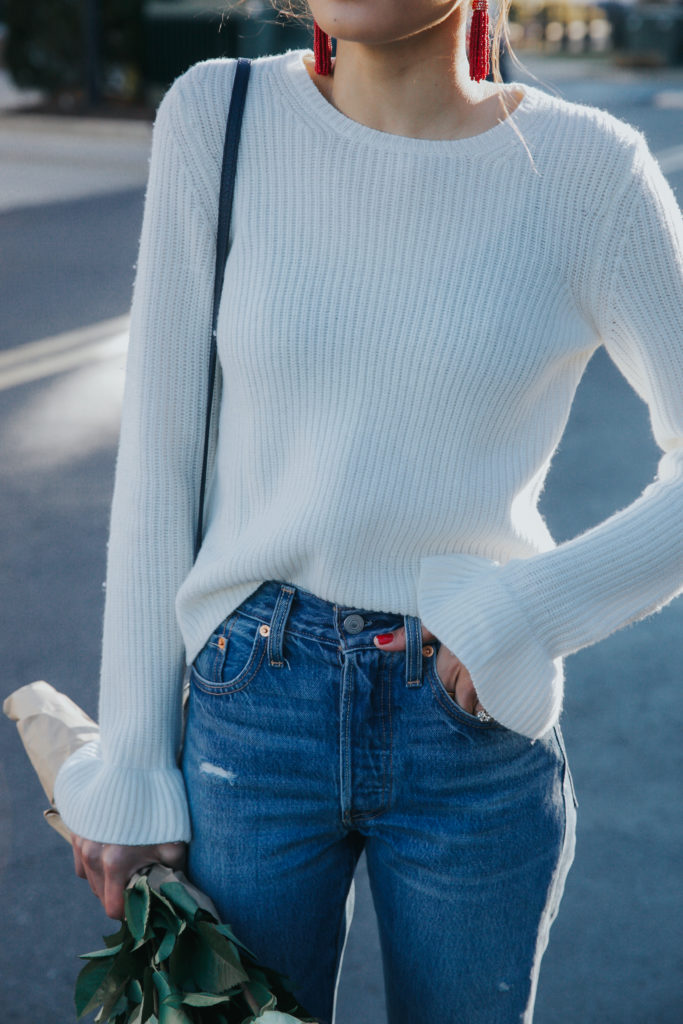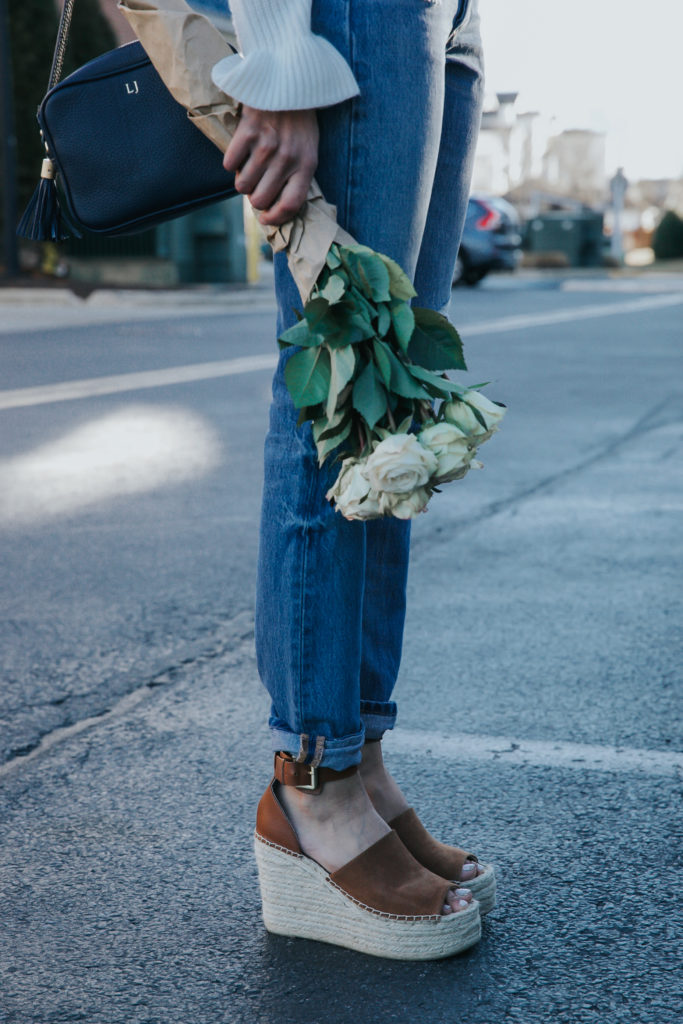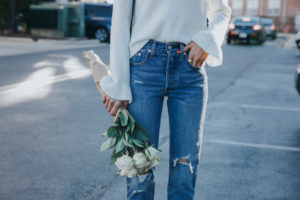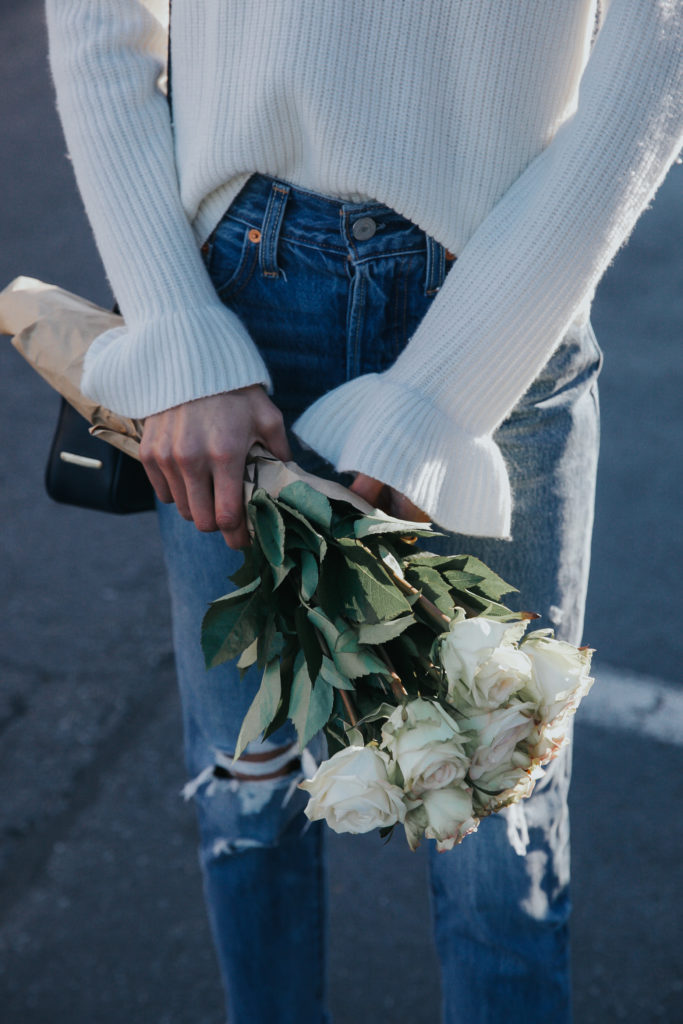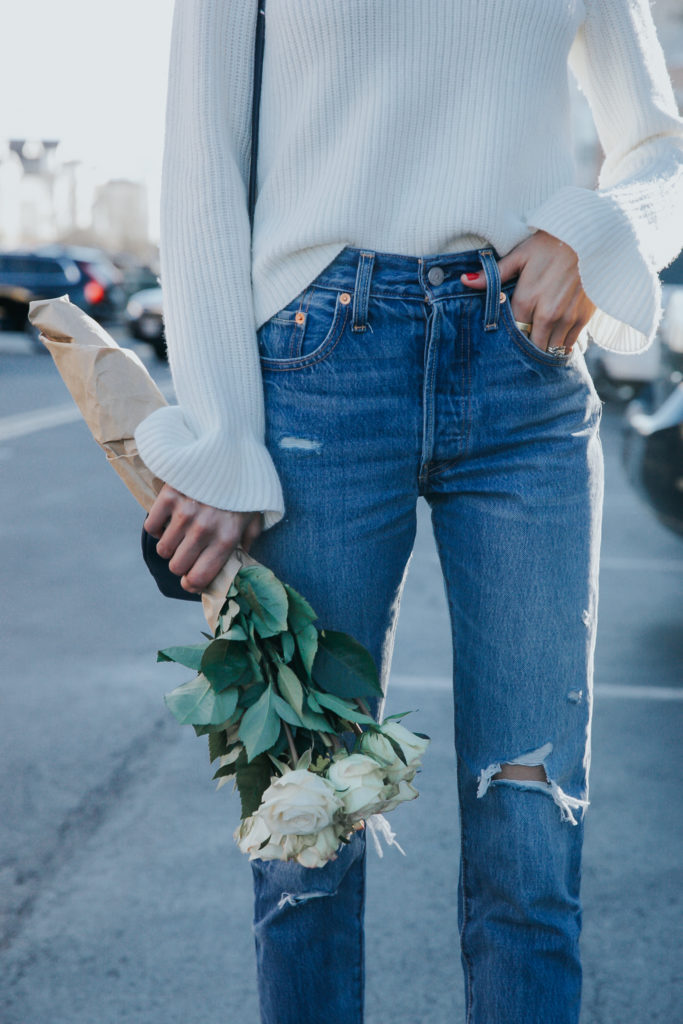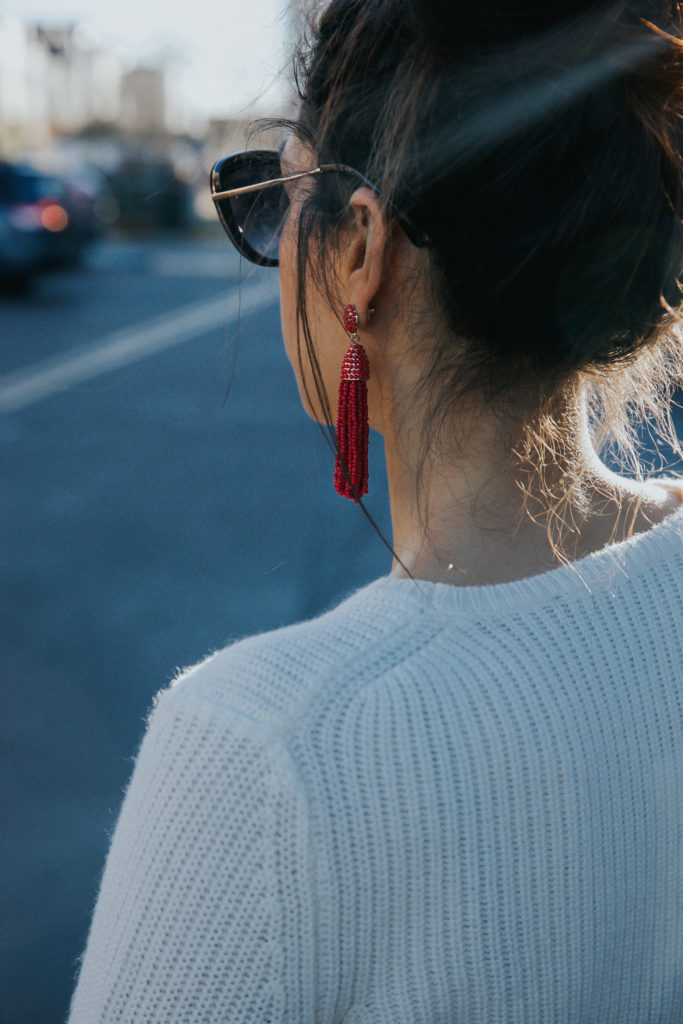 Spring is my favorite time in D.C. If you follow me on Instagram you'll see that the Cherry Blossom trees have already started blooming all over the city and the temperatures have been warming up. If you've never seen the Cherry Blossoms in full bloom it's definitely worth making a trip out here in the spring!
I've been adding pieces to my spring wardrobe for the past few weeks and this sweater is something I have worn so much more than I originally anticipated. The flutter sleeves are such a nice twist on a classic white sweater – which is a springtime staple! I have also been adding more cashmere pieces to my wardrobe to dress up otherwise simple outfits like this one. If you don't have a lightweight white sweater, you need this one in your life! It also comes in pink, which is so pretty.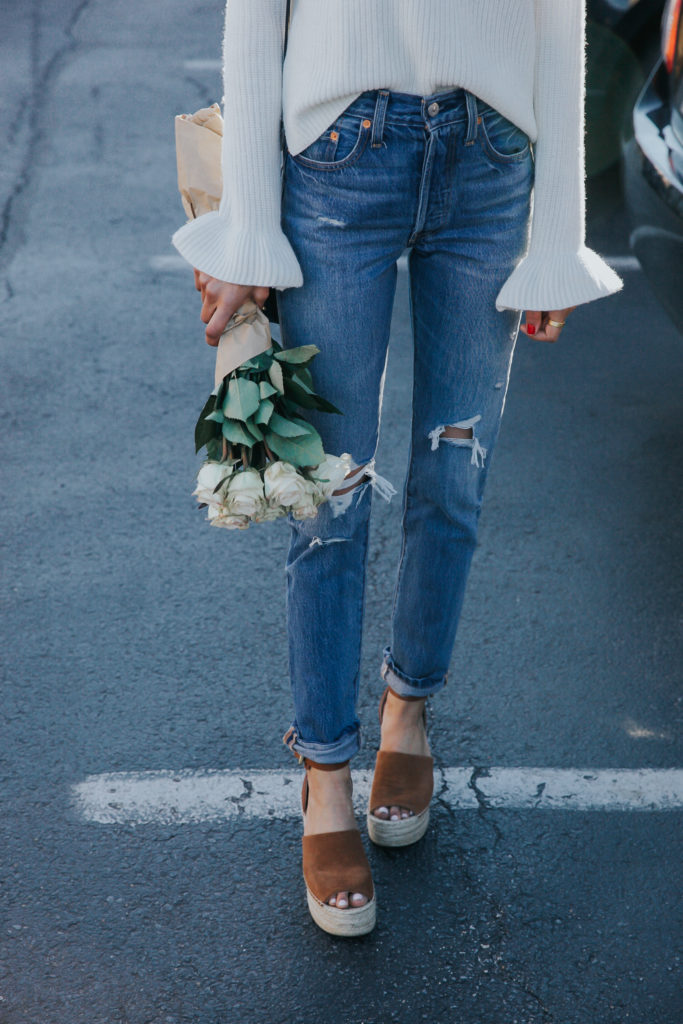 SWEATER  //  JEANS (UNDER $100)  //  ESPADRILLES  //  CROSSBODY BAG  //  EARRINGS  //  NAIL POLISH
 And I know you are probably so tired of seeing me in these jeans, but I can't stop wearing them! I've been taking a break from skinny jeans lately and it's been so refreshing. Want an instant way to give your look a laid back look? MOM JEANS! <—totally reminds me of this SNL sketch =P
I hope you're all having a great week – Thank you so much for reading!
xx,
Lauren