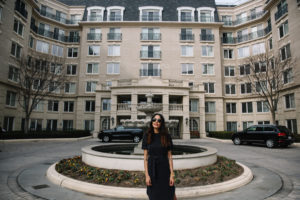 Hi guys!
We are settling into our home in Dallas, and even though half of our stuff is still in boxes it's already starting to feel like home. We were able to finally take a break from unpacking and decorating projects to go for a walk around our neighborhood and it's been really nice to talk to talk to our neighbors and get acquainted with the area. It's funny, being from San Diego I never really considered living anywhere else besides Southern California. When I met Kiel, we both just wanted to see and do as much as possible, so we moved wherever our hearts were taking us in the moment. I know a lot of people think that it's a crazy way to live, but we have always embraced the chaos.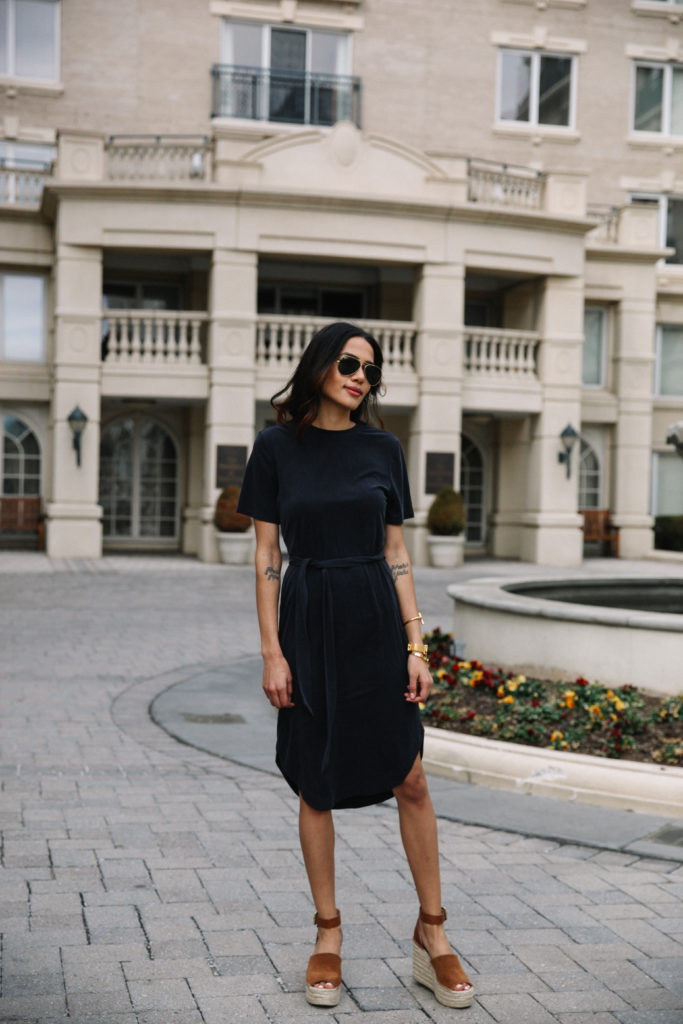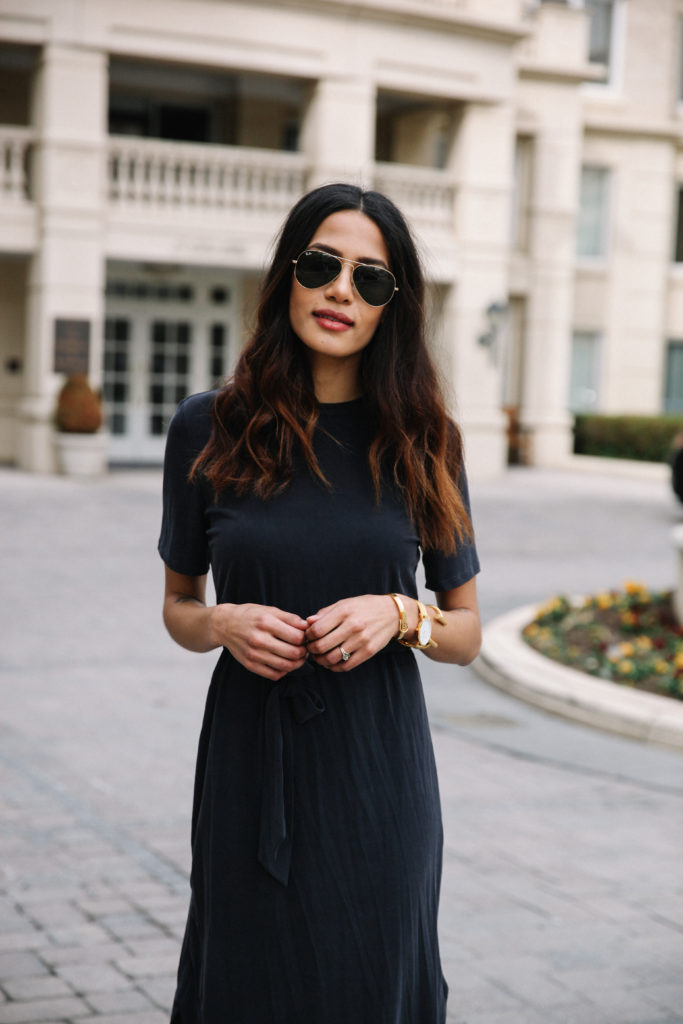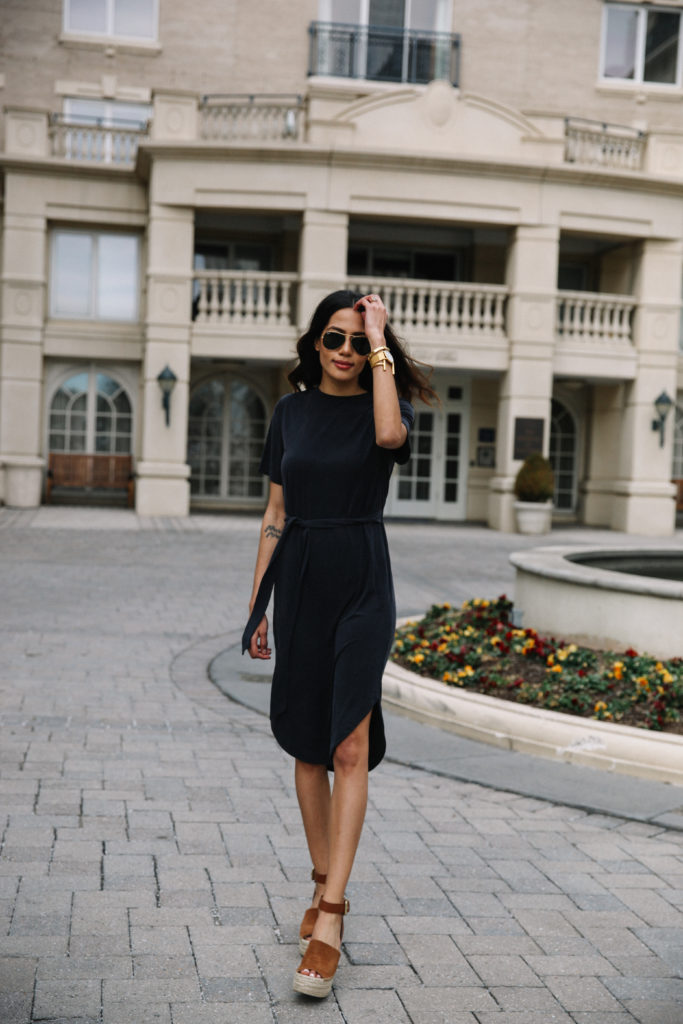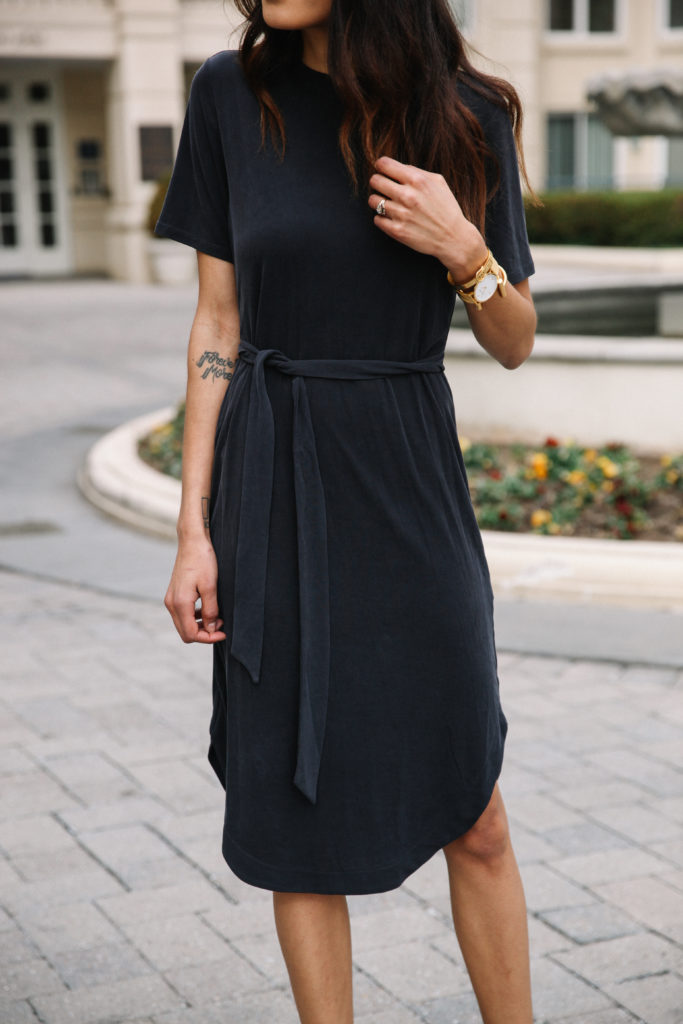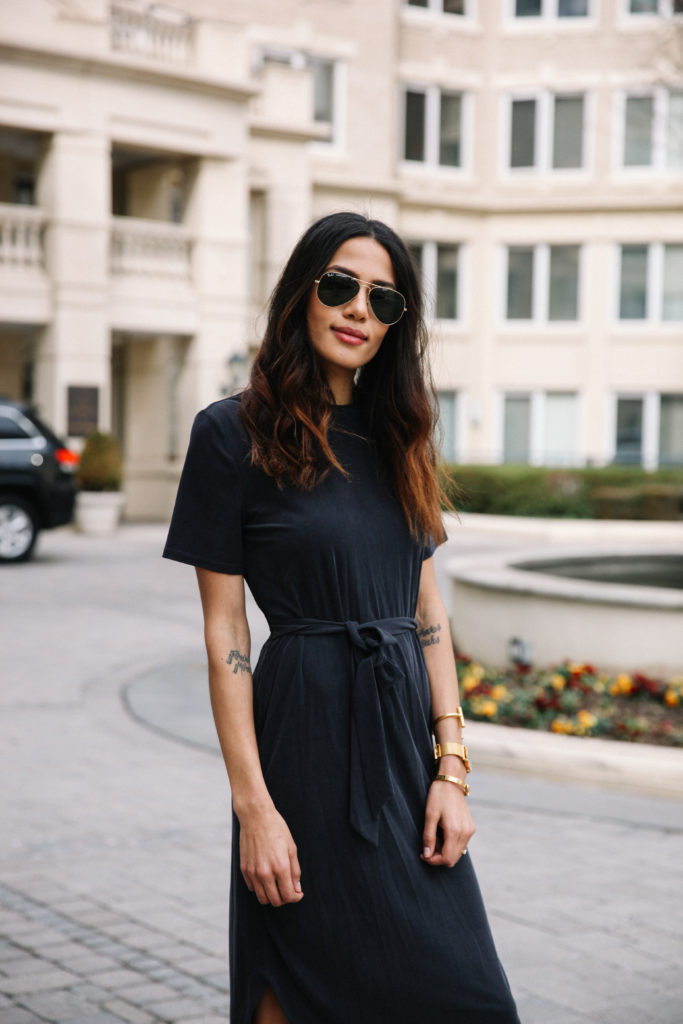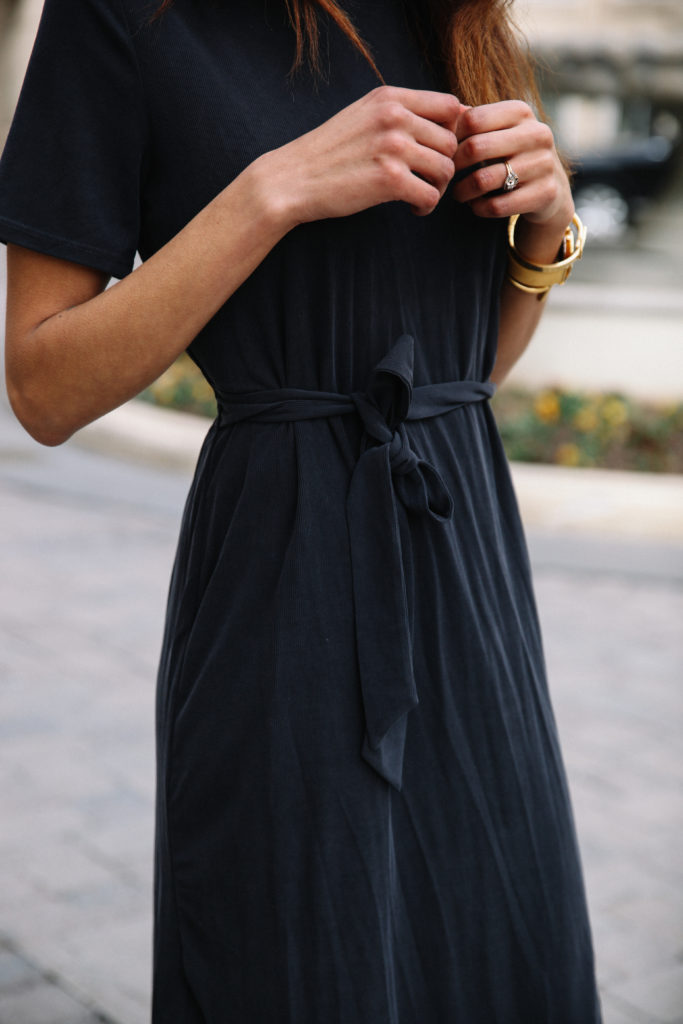 I bought this dress when we were still in D.C. and I was blindly optimistic that the winter weather was at an end. Now that we are in Dallas, I finally get to wear it! The material is surprisingly luxurious for the price point – I was expecting something thinner but it's actually a thick silky fabric which I love. The not-quite-black fabric is also something I really like about this piece, and it is SO flattering and comfortable. I instantly feel put together when I wear it.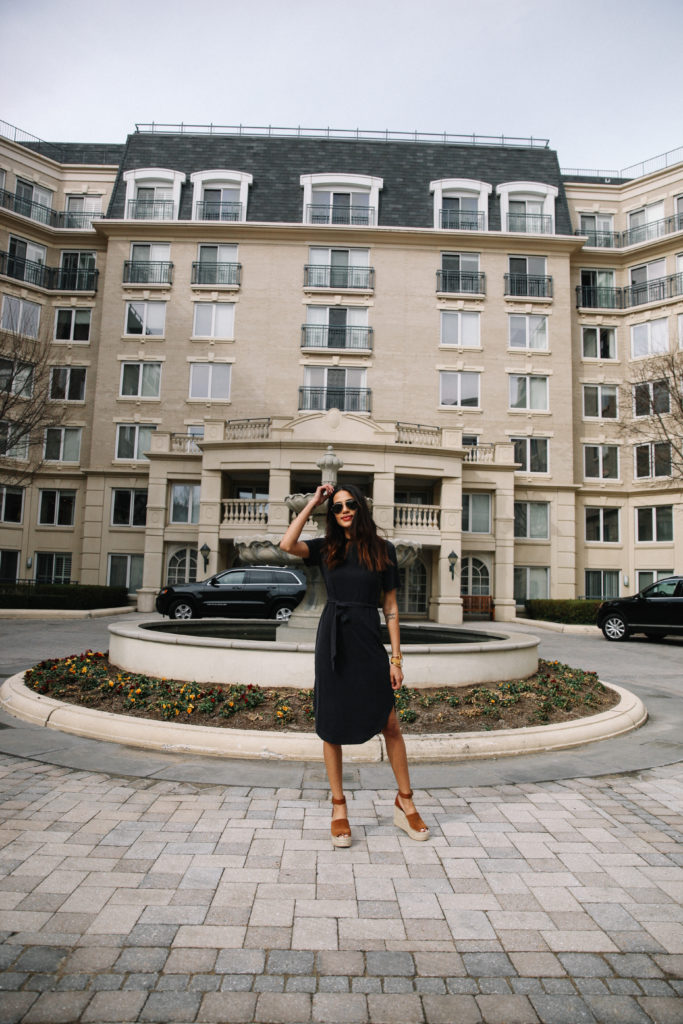 I hope you're all having a great week so far, thanks for reading!