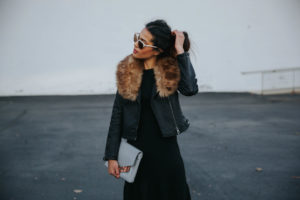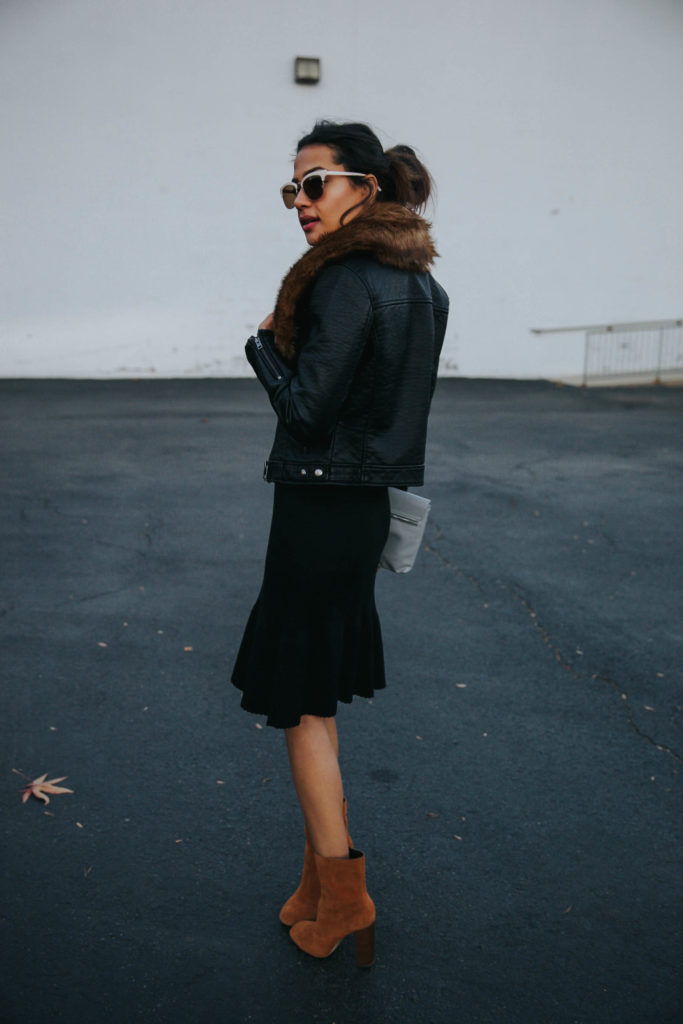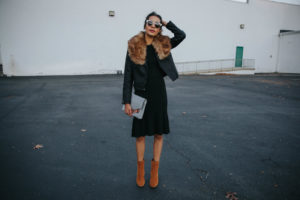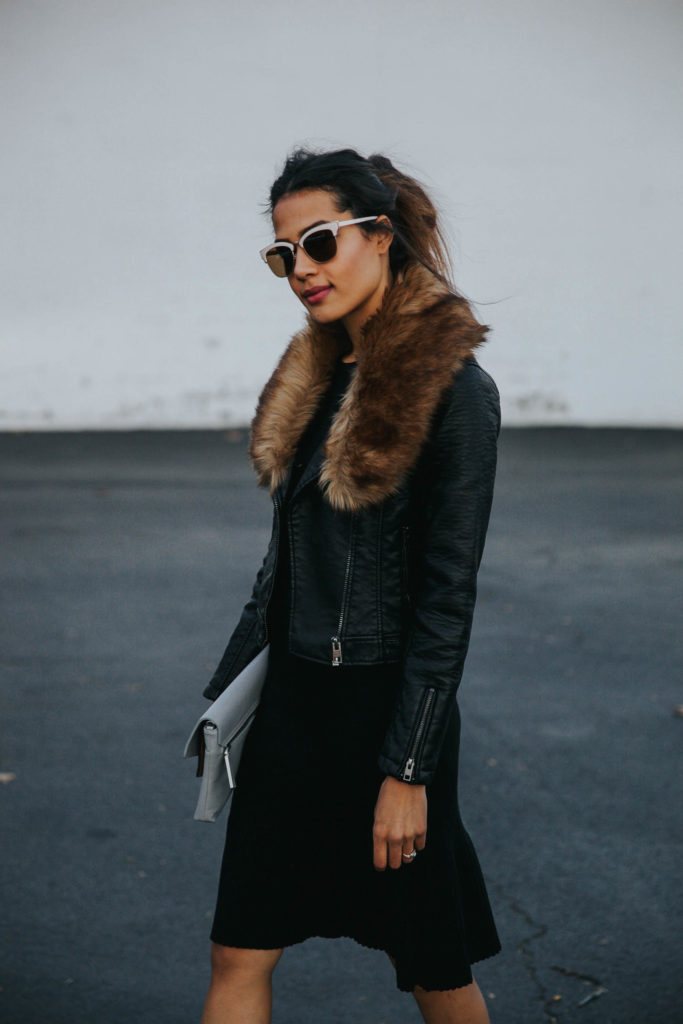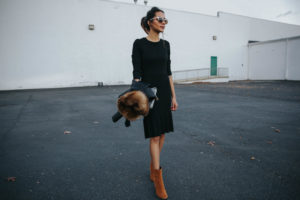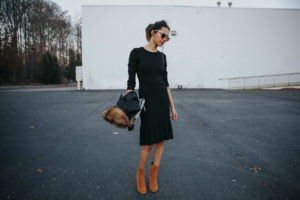 Design History Dress c/o , Similar Here and Here  //  Faux Leather Jacket  //  Faux Fur Stole  //  Similar Boots  //  Sunglasses (under $10)  //  August clutch
Happy New Year! I hope everyone had a great New Year's Eve and New Year's Day. I can't believe that it's already 2017, although I know I echo a lot of people's sentiments in saying that 2016 was an exhausting year. I'm glad for the opportunity to get a fresh start.
I love the look of a big faux fur collar layered covered just about anything. I've purchased so many faux fur stoles this year and I've been making good use of them. There are so many great ones that have recently gone on sale too! I love the multicolored ones too.