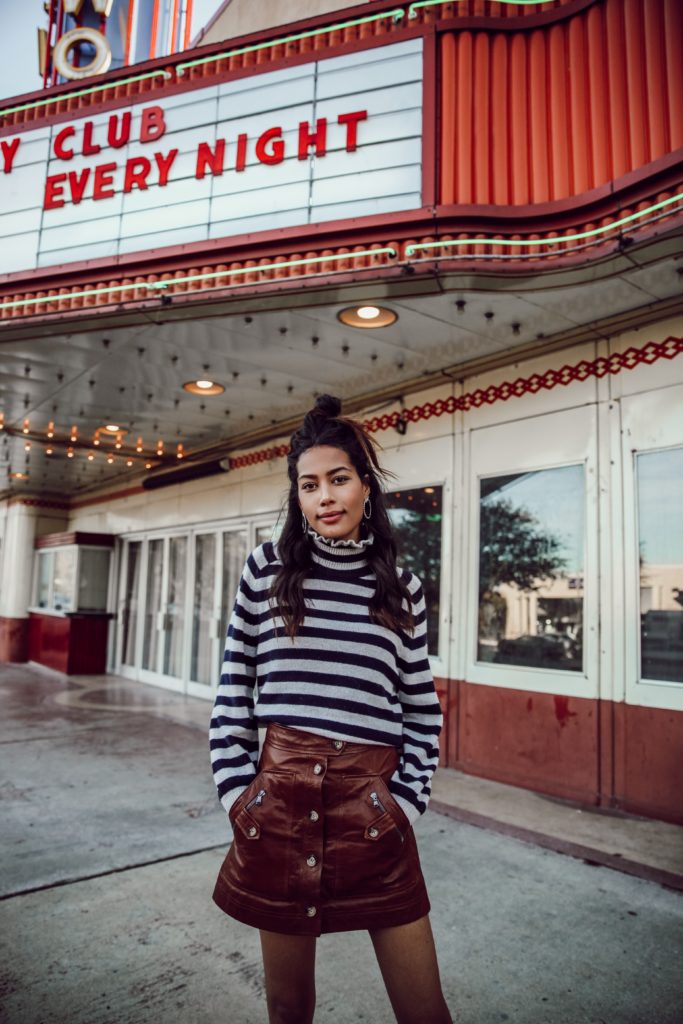 I am starting to realize that Fall in Texas is more of an idea than an actual season. Sure, we've gotten days where the temperature hangs around a cool 65 degrees, but this past week has been balmy and overcast. I used it as an excuse to get a little bit more wear out of one of my favorite skirts. If you follow me on Instagram, you will have seen this beauty already. I have picked up so many pieces from Veronica Beard lately – everything they design is like an essential wardrobe piece I never knew I needed. I love the big button and sizable pockets of this skirt. I paired it with this feminine turtleneck sweater for a dinner of burgers with Kiel and the kiddos.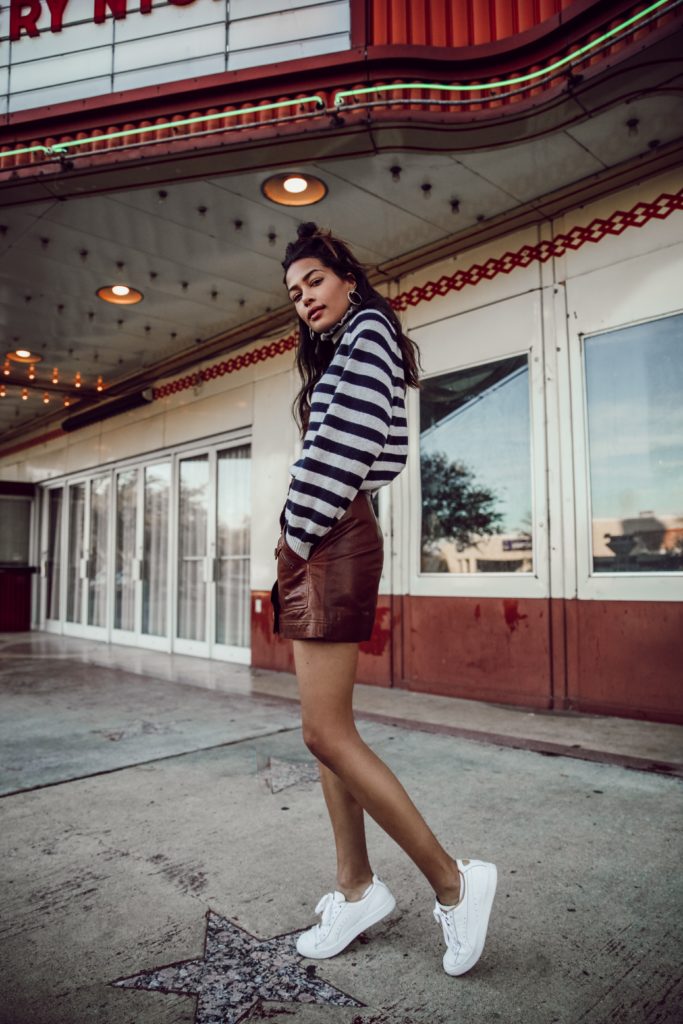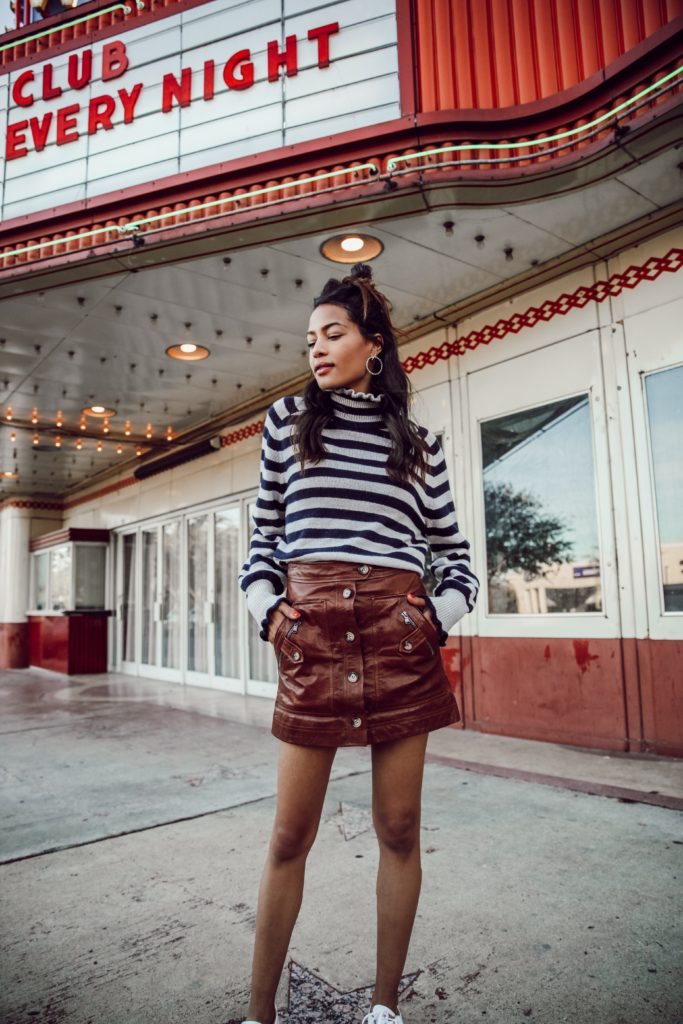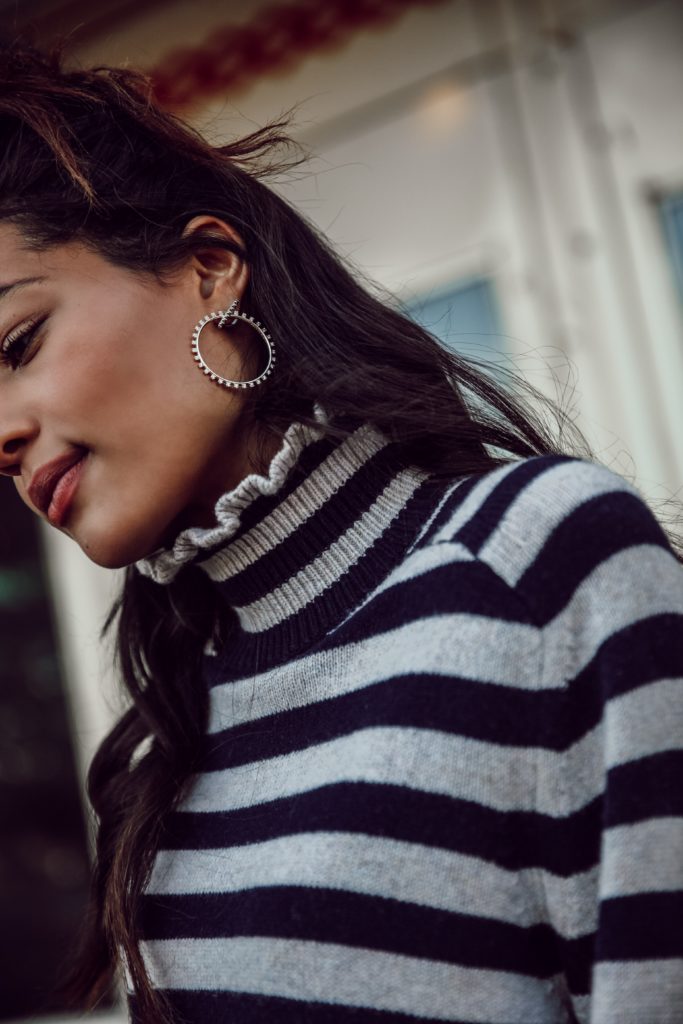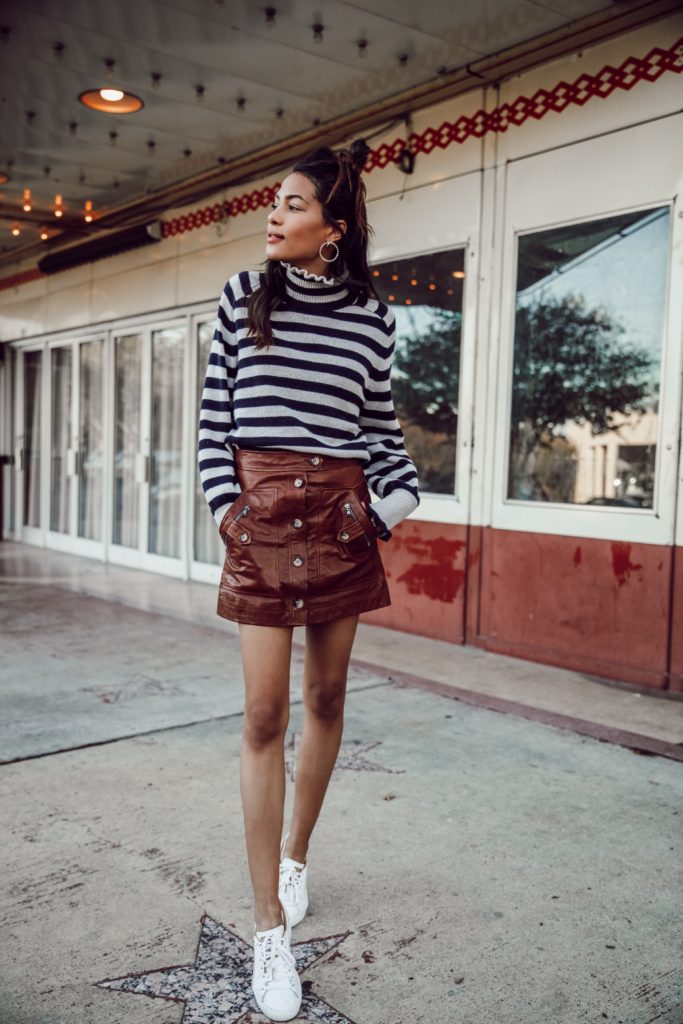 TURTLENECK SWEATER  //  LEATHER SKIRT  //  SNEAKERS  (UNDER $100) //  EARRINGS (UNDER $100)
I've really been trying to be more conscientious about the pieces that I choose to add to my wardrobe lately. This sweater will work with so many outfits, and the turtleneck is really practical for colder temperatures. I love that, although the fit is looser, the neck, cuffs, and waistband are all fitted.
Thanks for stopping by!
SaveSave
SaveSave