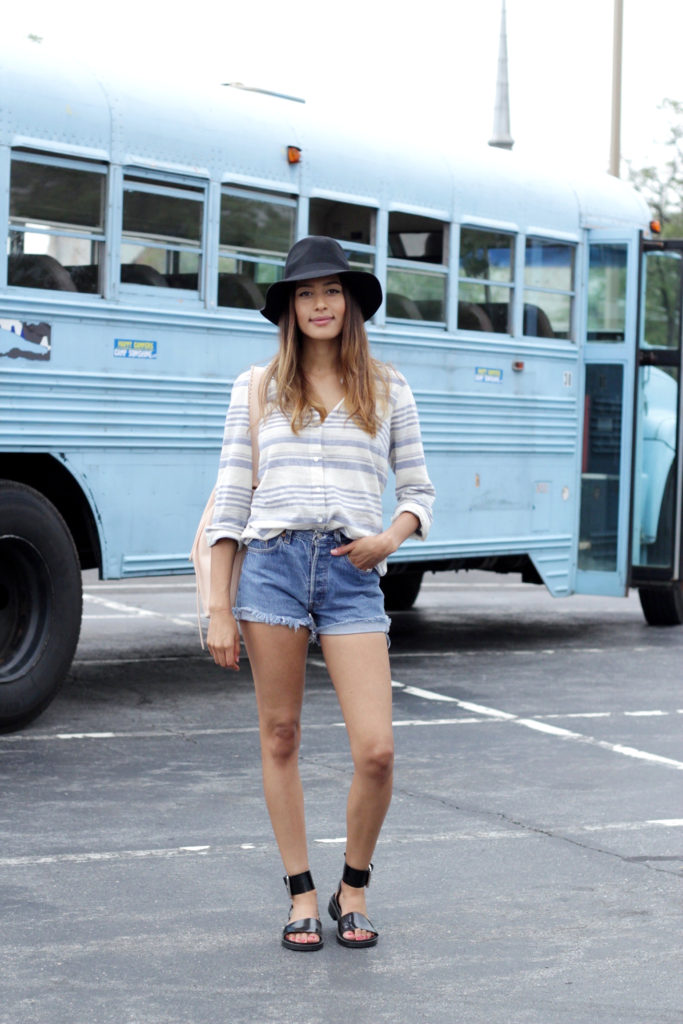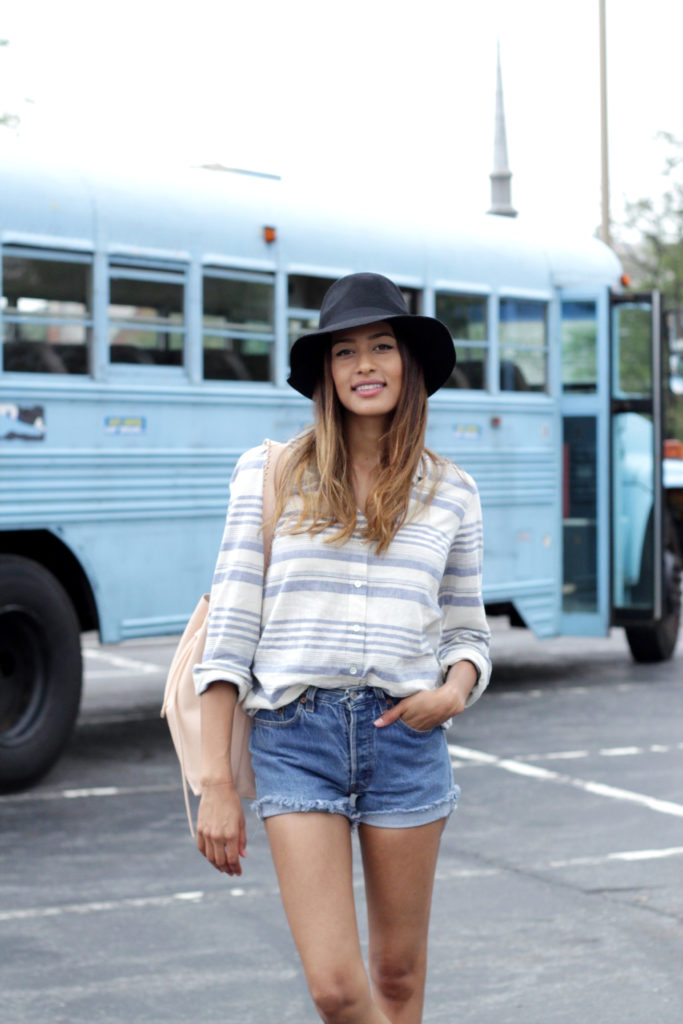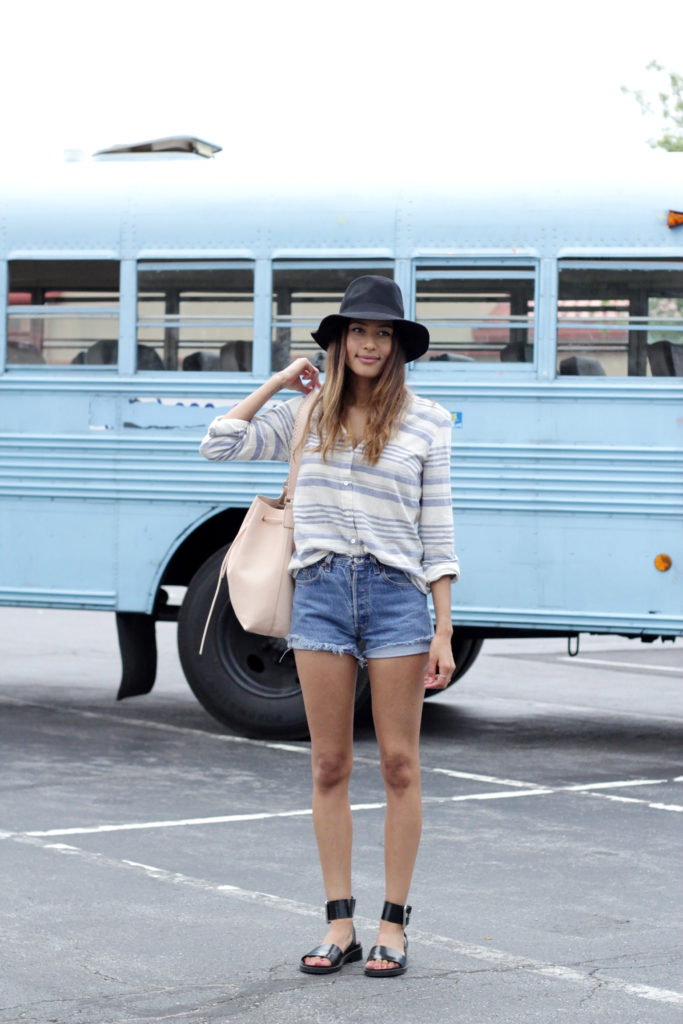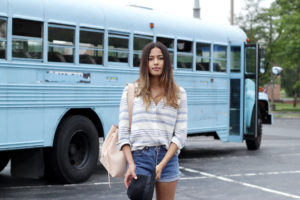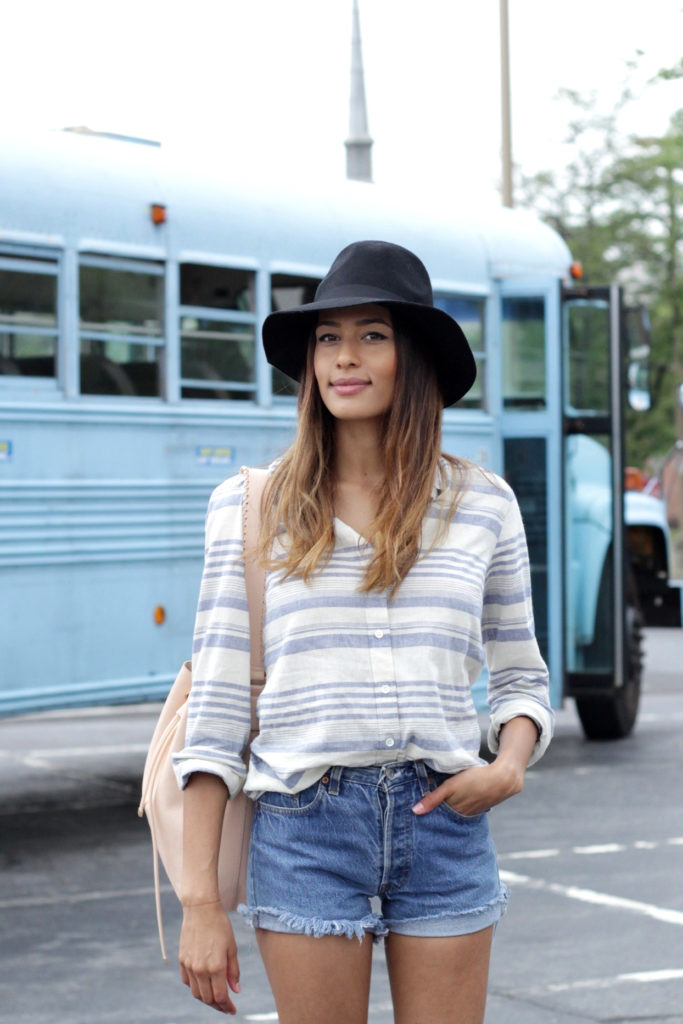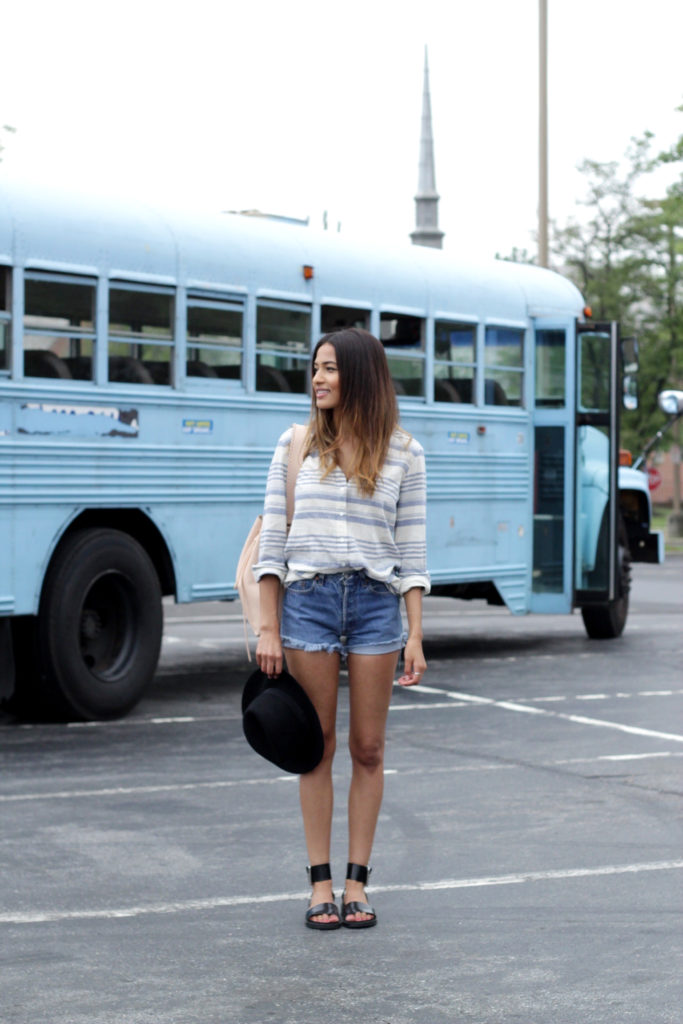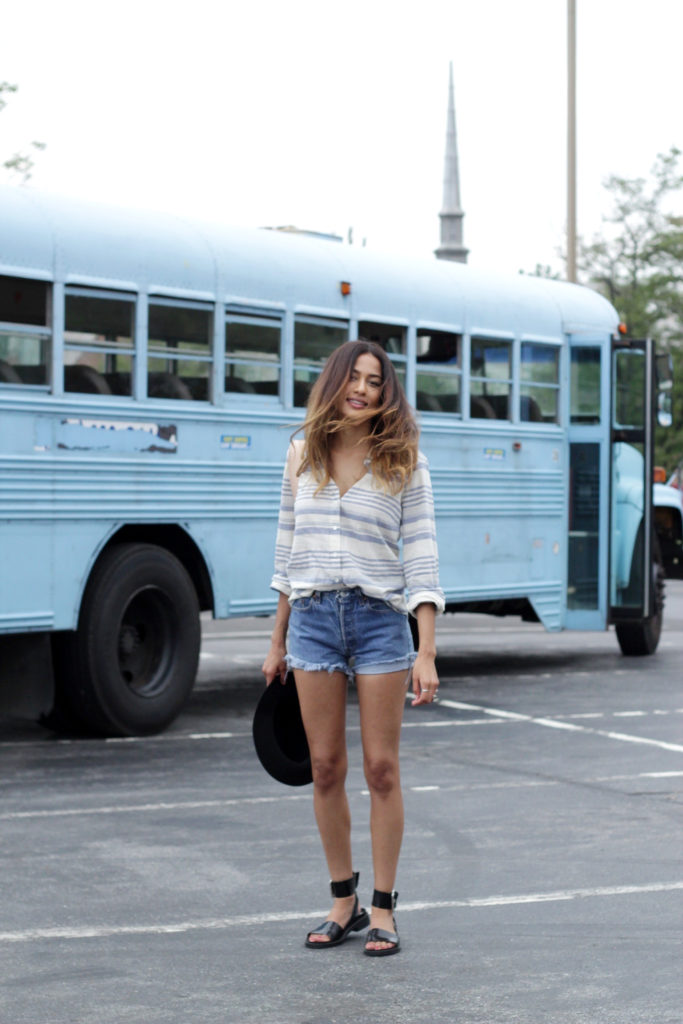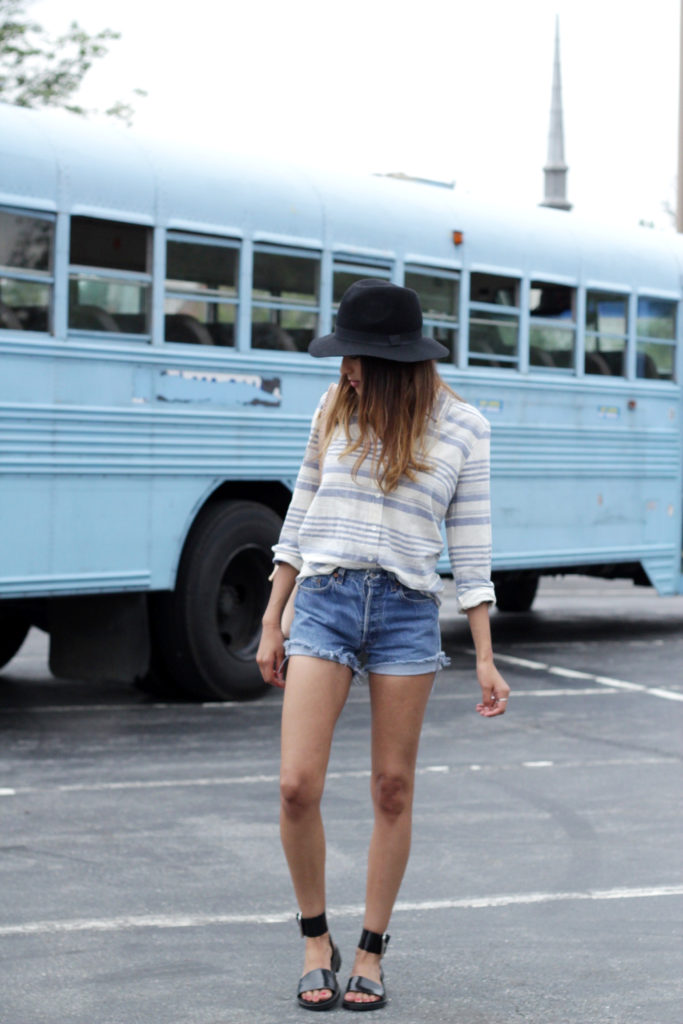 Shop the Look:
Happy Friday! I am looking forward to this weekend so much! The 4th of July is like the unofficial official start of summer and I am looking forward to long days ahead filled with beach trips, BBQ's, days spent in the pool, and road trips.
This outfit was from last week and I have to say, I was never much of a hat person before but I think I might be a convert now. I always thought they made my face look super round (I know it makes no sense) but maybe I was just trying on all of the wrong ones? Who knows.
Also, FUN FACT! Three years ago today was the day we found out that I was pregnant with Luna. Just thinking about that day seriously brings tears to my eyes. I remember going to a huge firework show that night in Dallas and sitting on top of our car with Kiel and just how surreal it felt to be looking up at these huge explosions in the sky while thinking about the little being that was growing inside of me. And now here she is trying to play with her little toy animals in my lap as I write this, life is crazy isn't it?
I hope you all have an amazing weekend, and Happy Independence Day to all of my fellow Americans! =D