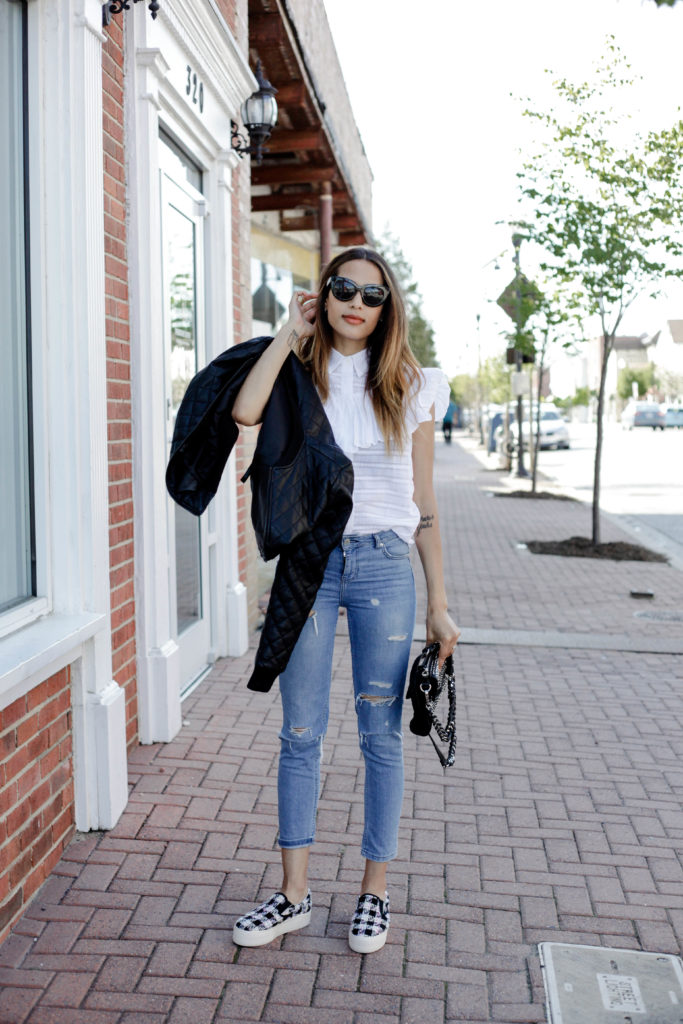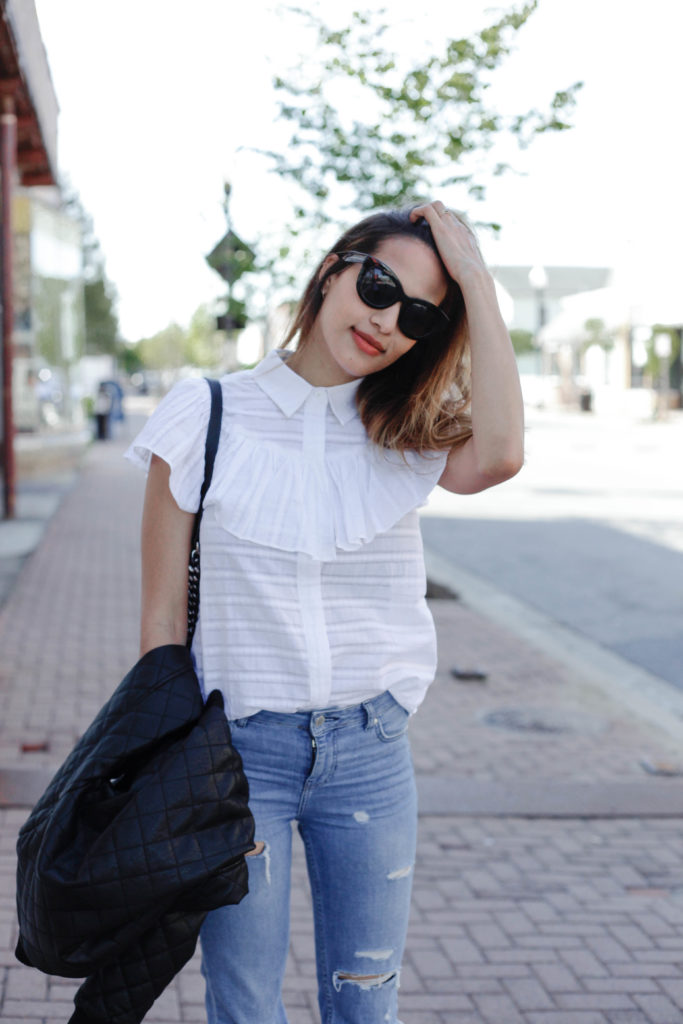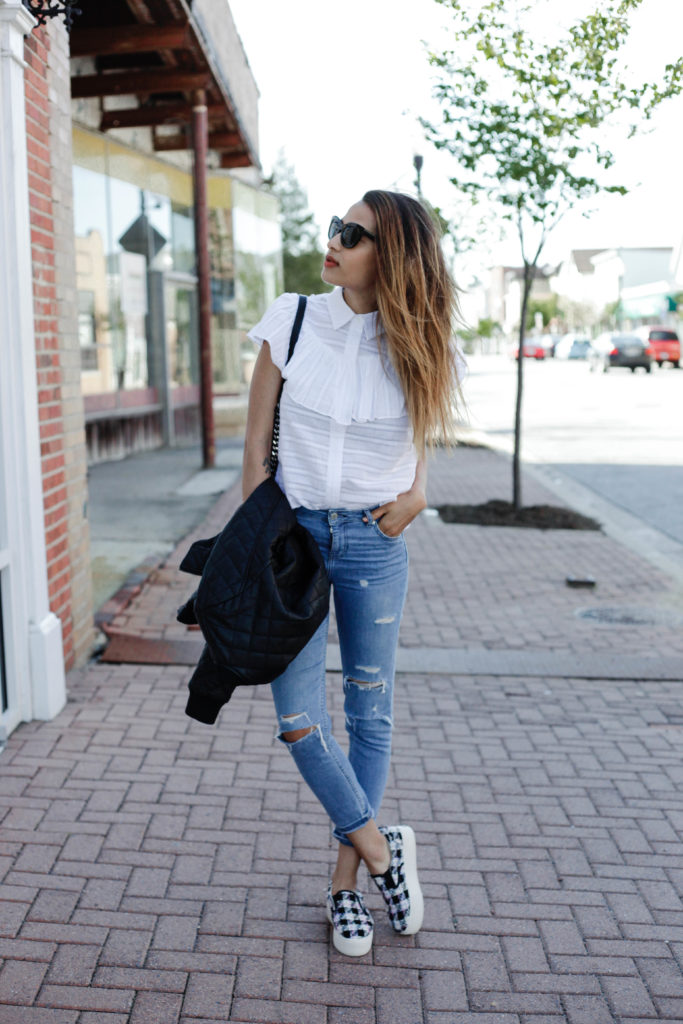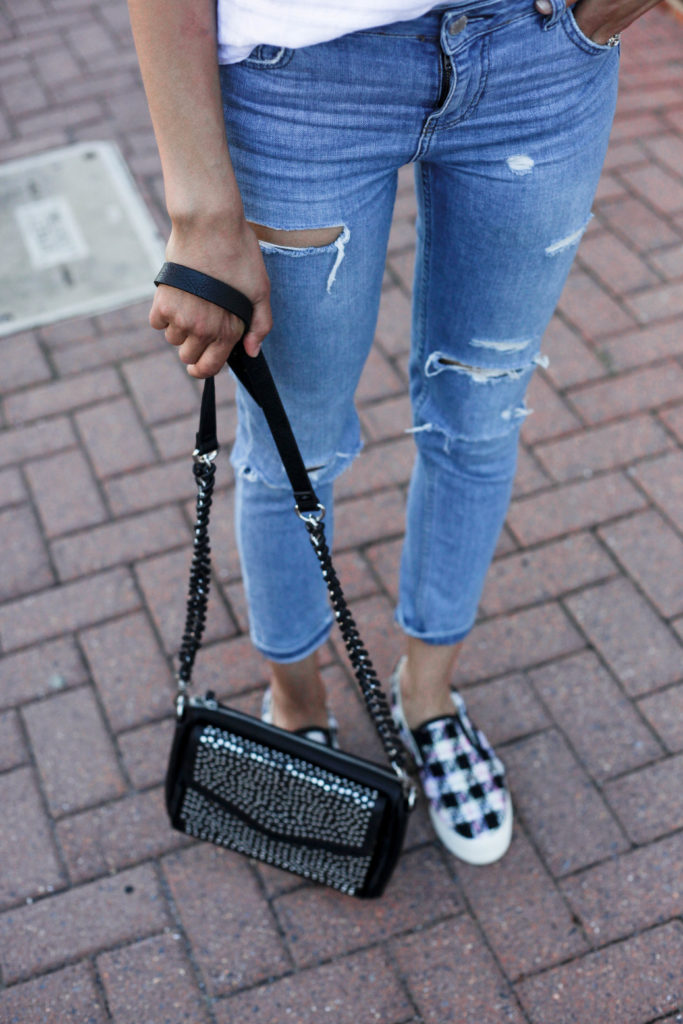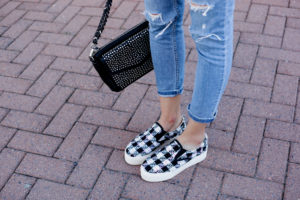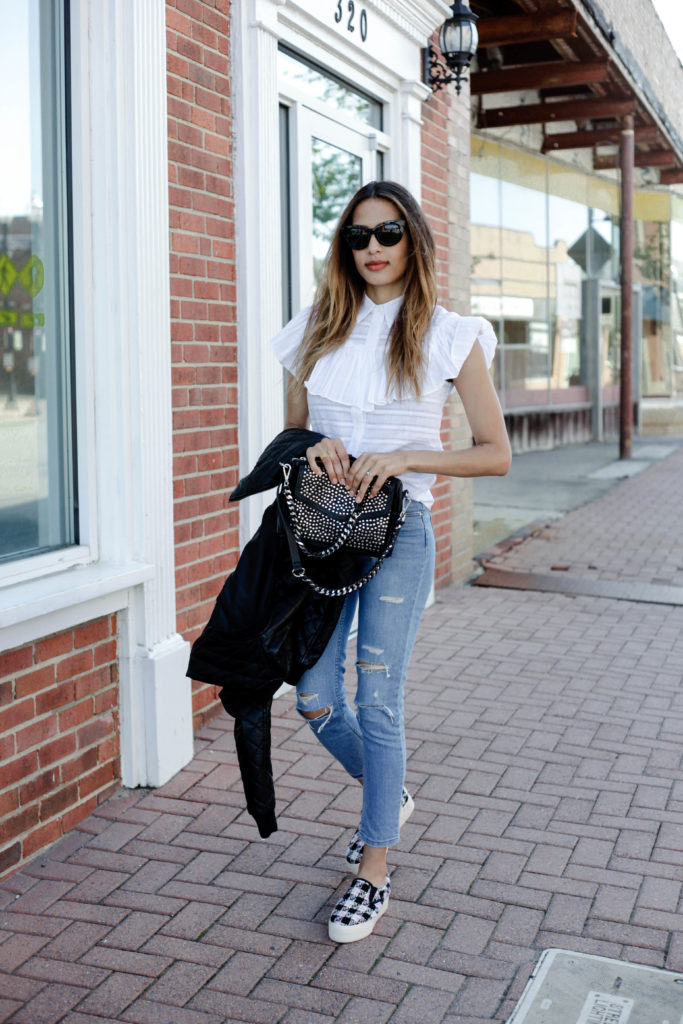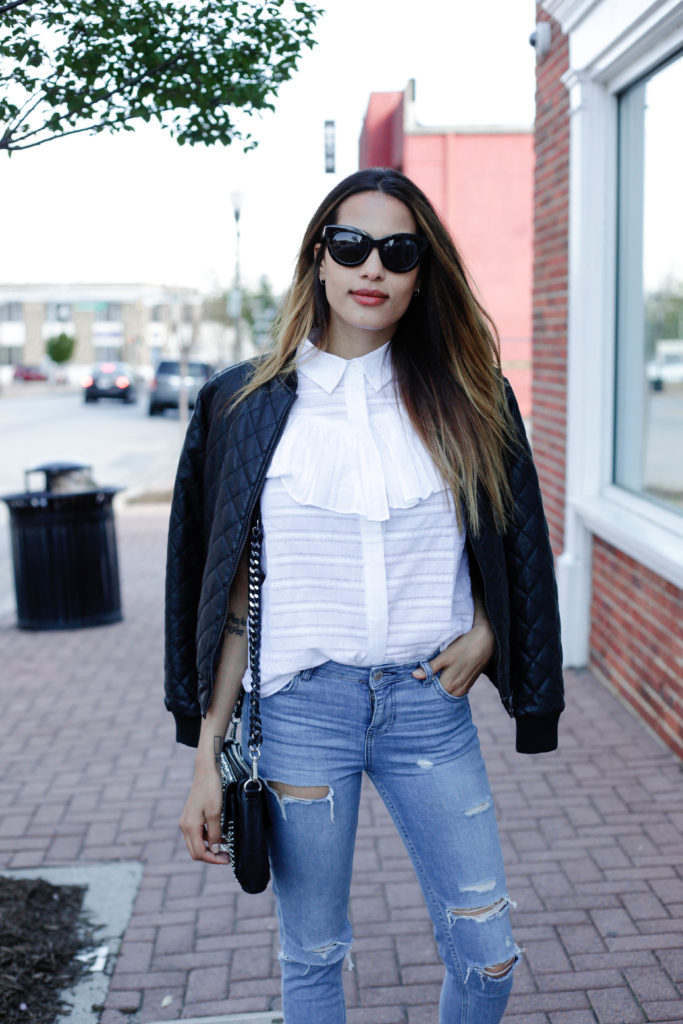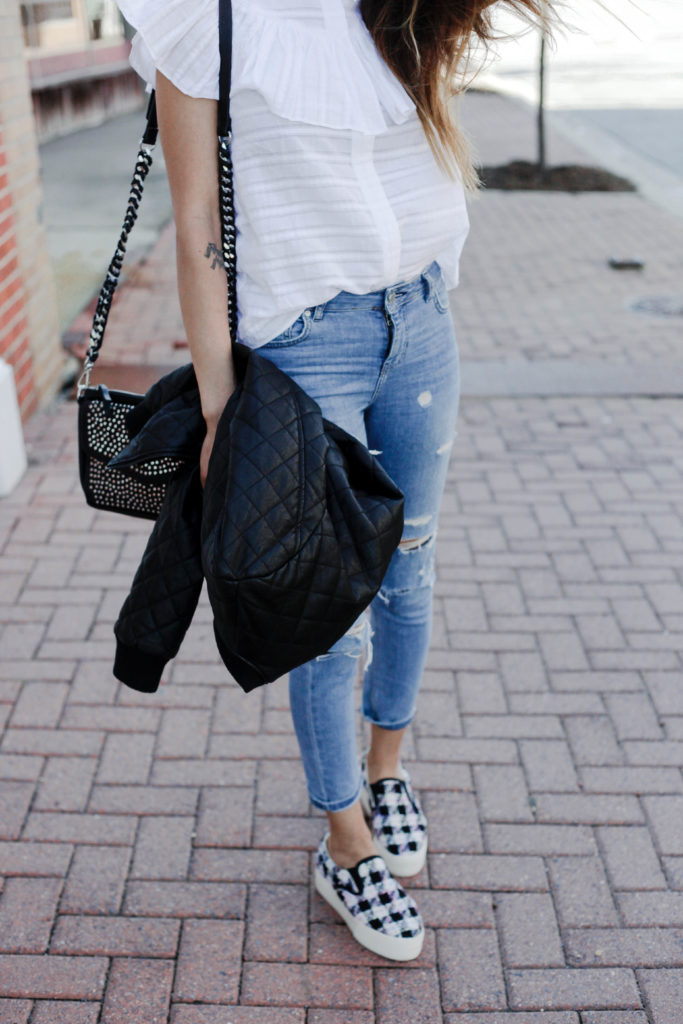 My style falls somewhere squarely between feminine and edgy. Well maybe not in between (because that would be, what? A power suit? I don't know – get back to me on that one) More like somewhere in a parallel universe where they both intersect at the center while somehow being perpendicular to each other. Use your imagination/smarts to fill in the blanks, math isn't my strong suit.
Moving on from that super awkward intro…
This top is my favorite thing ever right now. It reminds me of something I might have worn circa 2008 when I had my first – ever fashion blog. Did I just rat myself out? Yeah, this is actually the third incarnation of my blog (or fourth?), I'll let you do some digging to find the first two. When I first tried  on this shirt and asked Kiel what he thought, he promptly exclaimed "You're back!!!!!!!" To which I responded by informing him that I have actually been here the whole time what are you talking about husbands are crazy I'm hungry. Which turned into a 5 minute conversation about that phase I went through after I had Luna where I thought I had to start dressing like a "mom" (whatever that means). But I'll save you from all of that boring dialogue and skip to the end when I triumphantly exclaimed "YOLO!" and proceeded to make myself an almond butter and jelly sandwich (AB+J's are big around here) while online shopping for more button up frill goodness to add to my collection.
If you made it through this while managing to follow this non-story, congratulations! You deserve an AB+J.
SHOP THE LOOK: