Happy Wednesday!
I partnered with LOFT to celebrate their Friends & Family sale going on right now. If you watched my Instastories over the weekend, you know that I met up with one of my good friends Aubrey! One of the things I was so excited about when we moved to Dallas was getting to be closer to her. The spring weather has been so perfect lately, so we decided to do something fun and go on a mini-roadtrip and go scouting for antiques to decorate my new home with!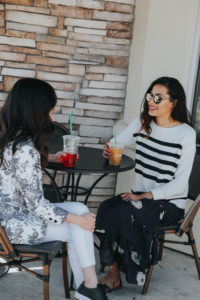 We ventured off the beaten path and wound up in a small little town. The first order of business was coffee! We pulled over to fuel up (luckily there was a starbucks – yay!) and ended up chatting outside for hours.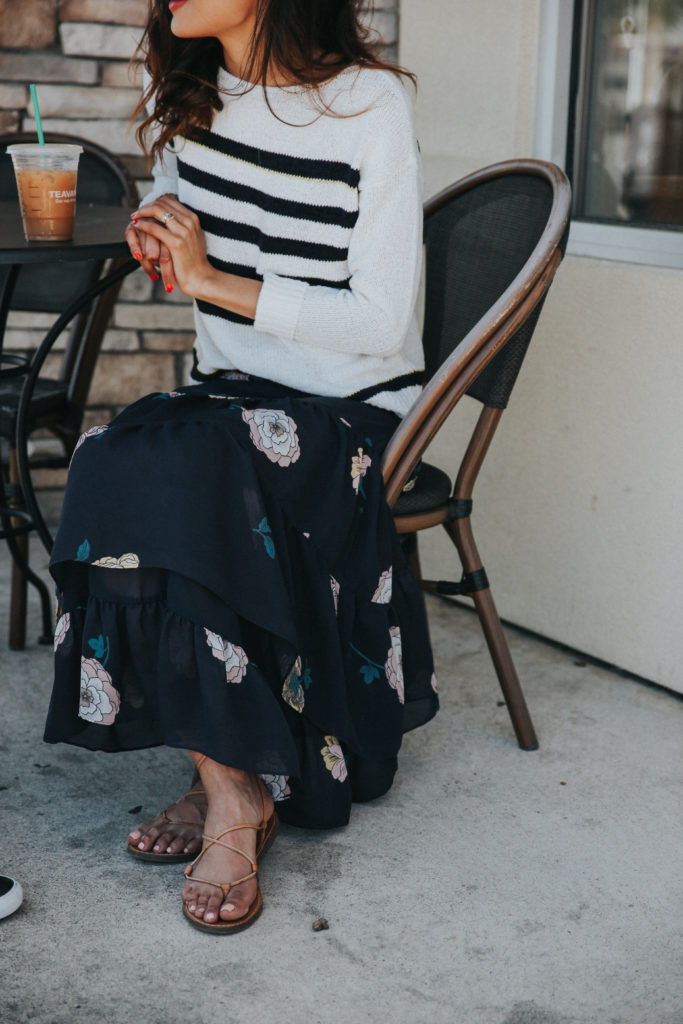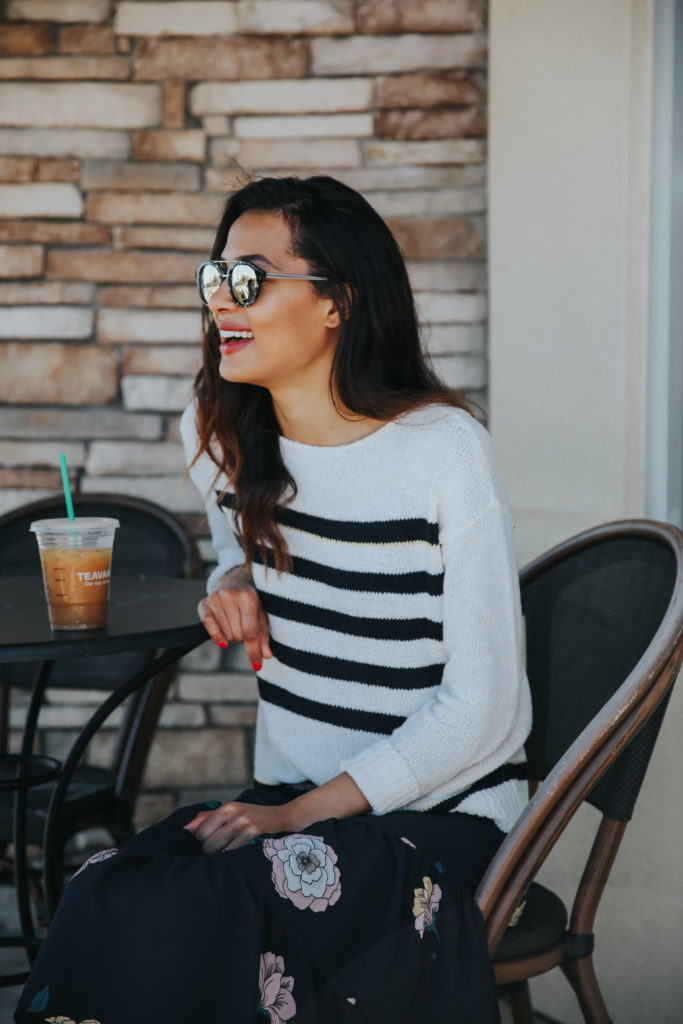 This skirt is my newest obsession. Something about Spring always makes me want to embrace feminine florals and ruffles, and I absolutely love the maxi length. I paired it with this sweater to dress it down for a day of shopping and it was so comfortable!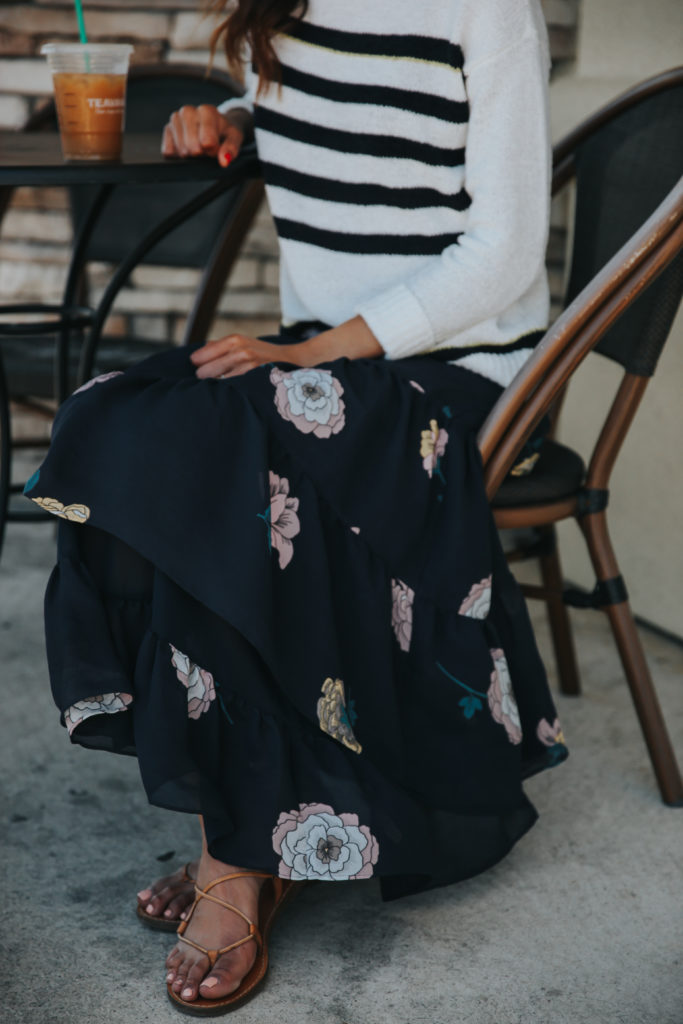 After coffee, we headed over to the cutest antique store with some of the craziest stuff I've ever seen! It had the most amazing vintage signs, metal flamingoes, little marionette dolls, and even a decommissioned bumper car! I wanted to take it all home with me, but I don't think Kiel would have been amused with having a giant piñata chair in the living room – hah!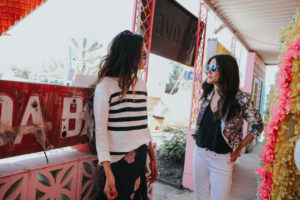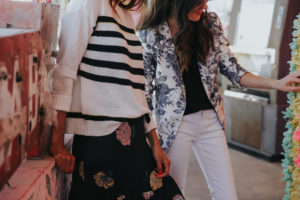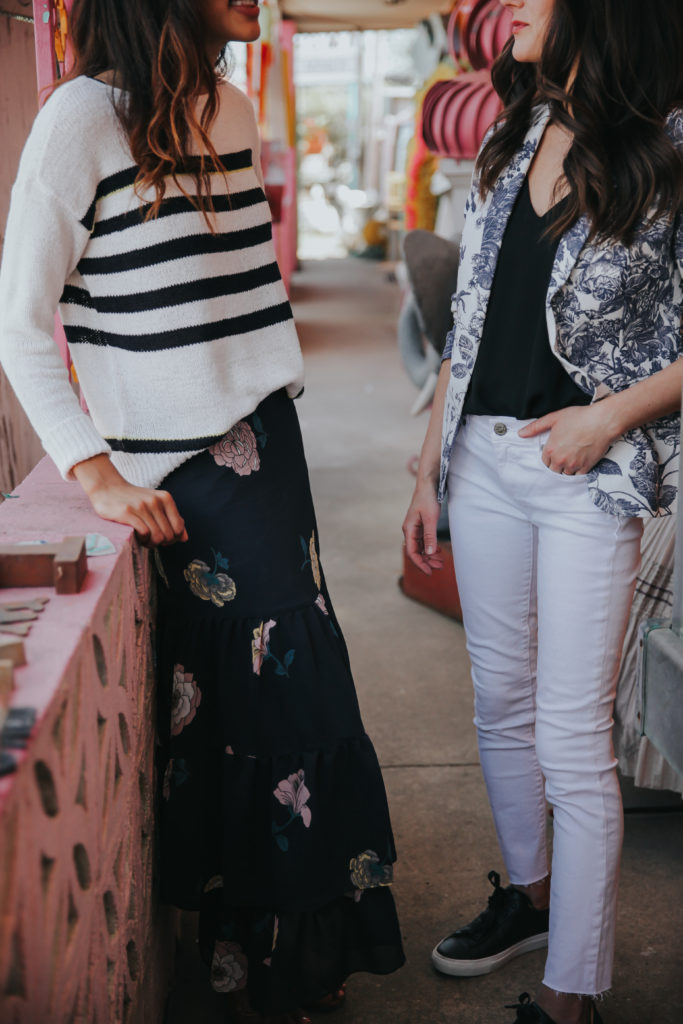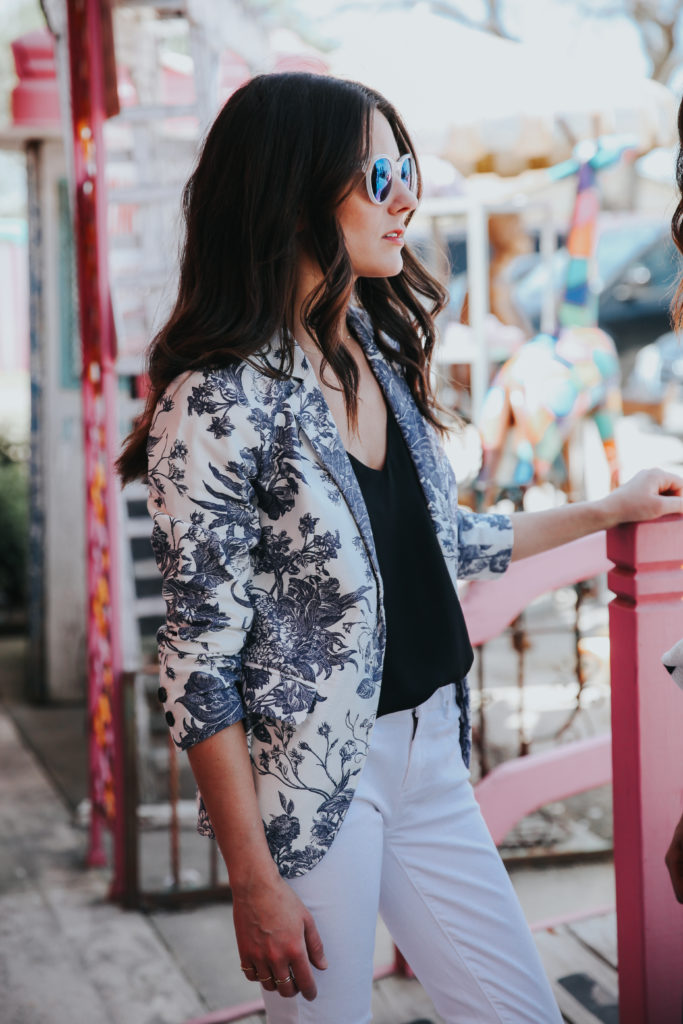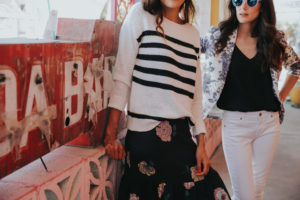 Every time we get together there is non-stop talking! Haha.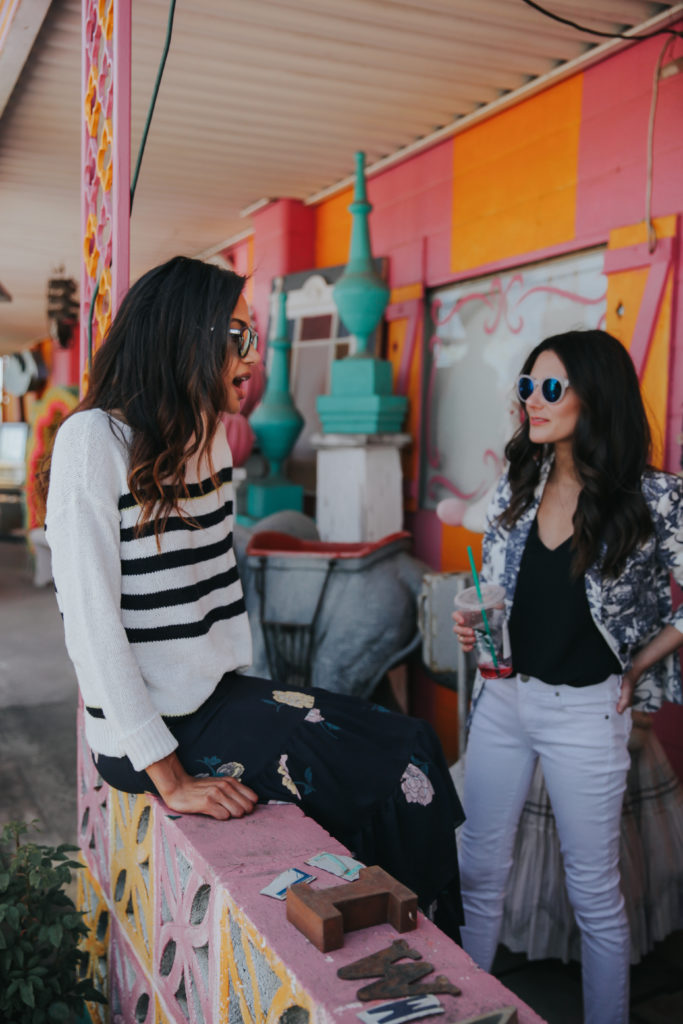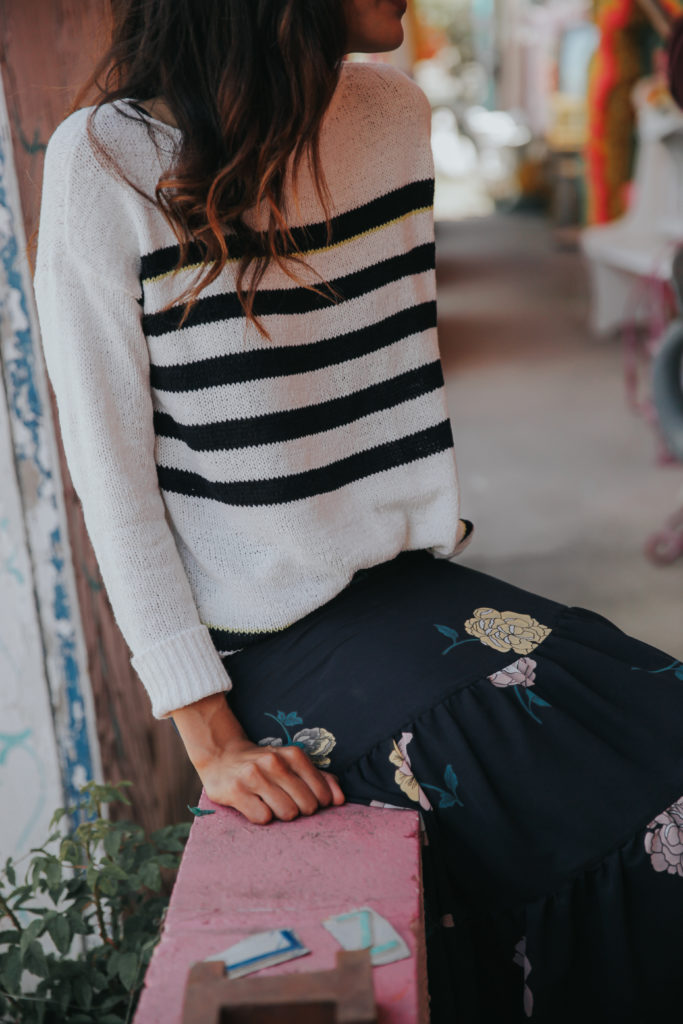 Aubrey's outfit was also from LOFT, and I was admiring her blazer the entire day. They also have matching pants, who else has been loving the idea of wearing matching sets lately?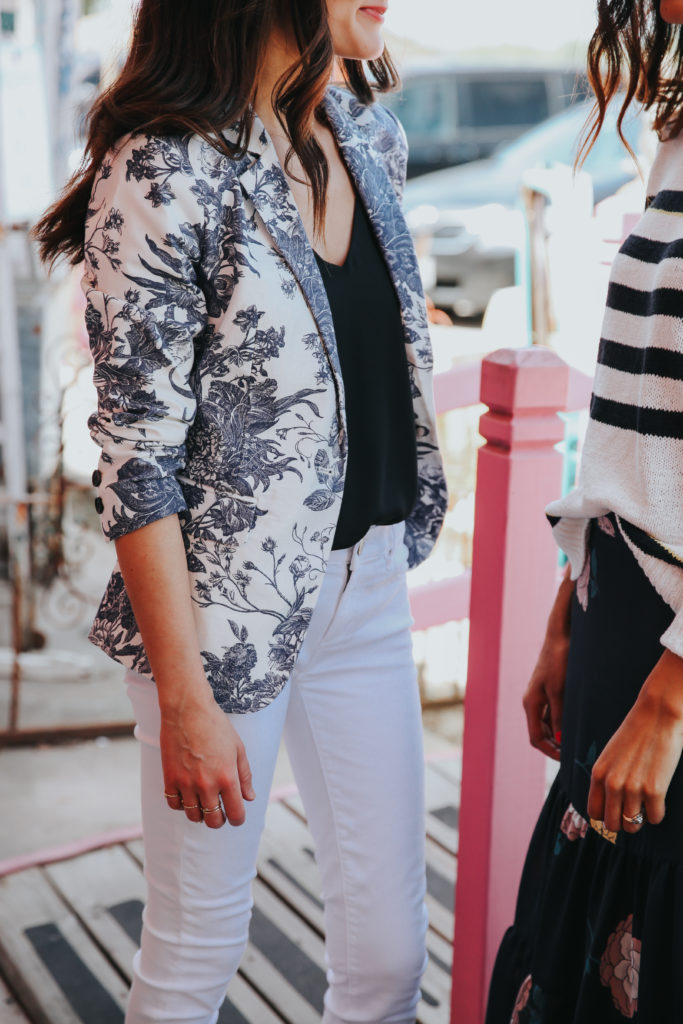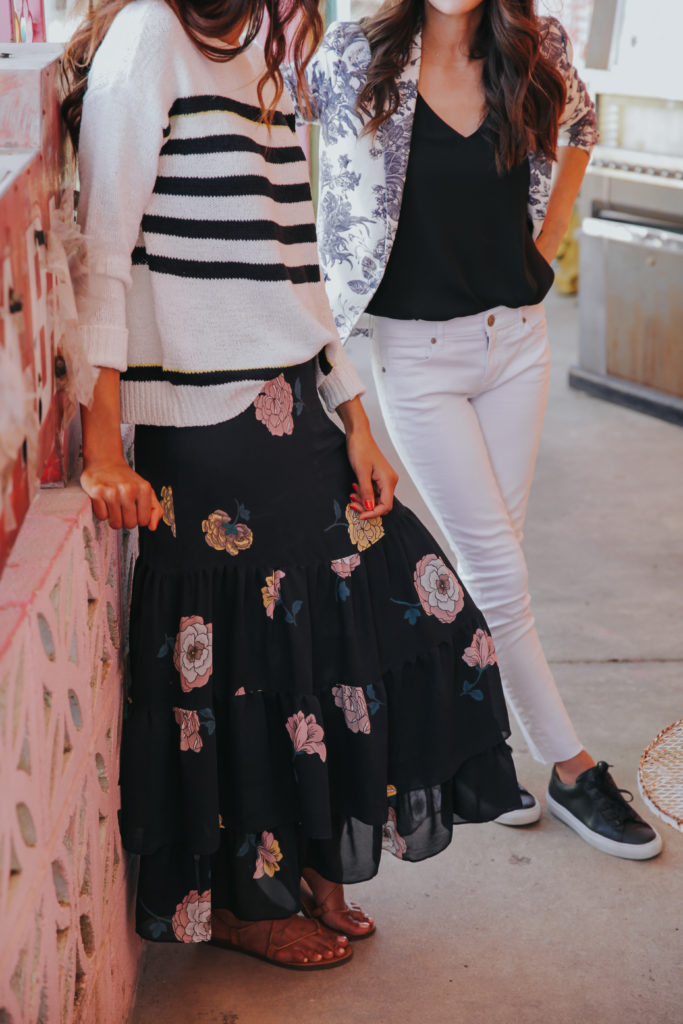 MY OUTFIT: SWEATER // SKIRT  // SUNGLASSES
AUBREY'S OUTFIT: BLAZER  // CAMI  //  WHITE DENIM  //  SUNGLASSES
all 40% off!
We had so much fun this weekend! What do you love to do when you have a friend's date?
Don't forget to head over to LOFT to check out their Friend's and Family sale – I am so in love with the print on my maxi skirt that this might be next on my list. 😉
Have a great day!
*This post was made in collaboration with LOFT, all opinions are my own