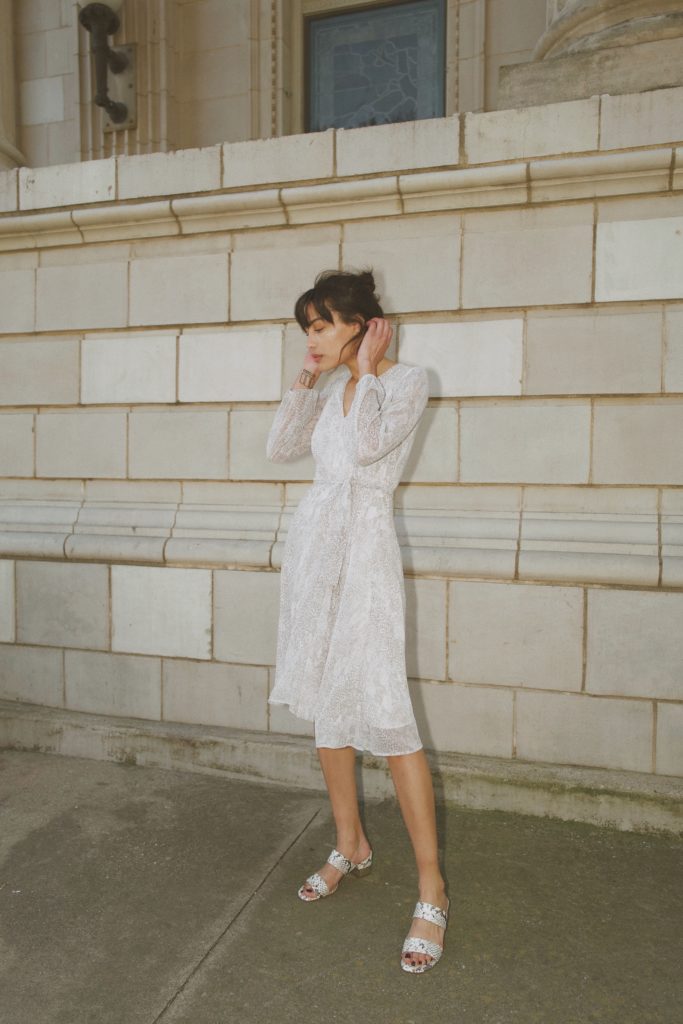 I am a person that really enjoys a good print, especially when done in an unexpected way. The idea of juxtapositioning a print that is often reserved for structured fabrics like leather with a lighter material is really refreshing. When I saw the snakeskin collection from Ann Taylor, I was so pleased that the pieces were etherial and wearable.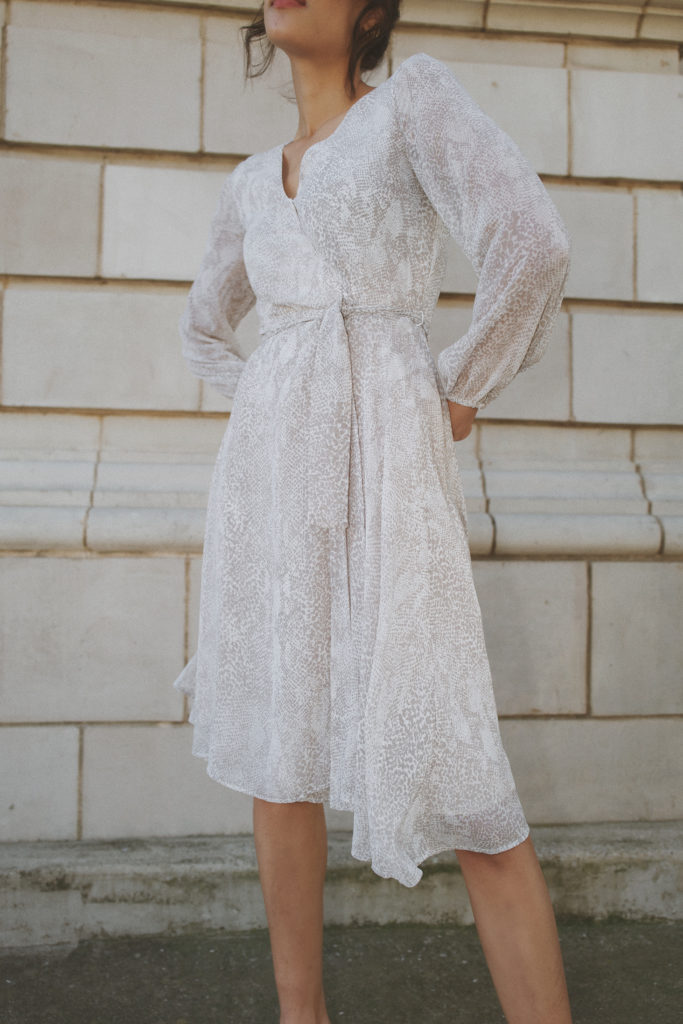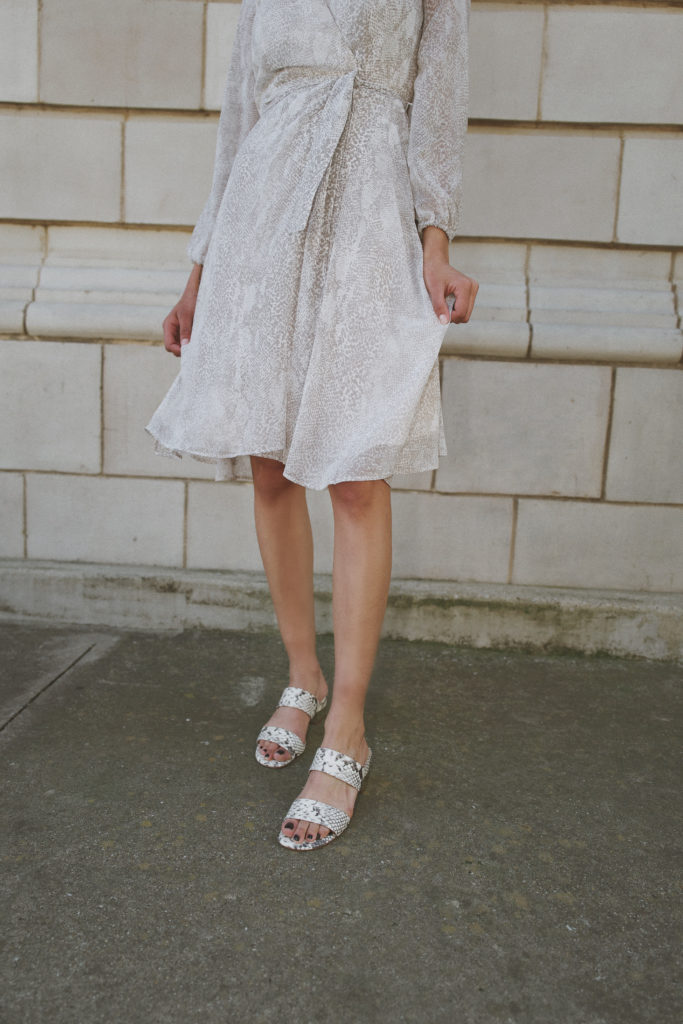 I love a good snakeskin print and the pieces from the collection can be styled seamlessly into an everyday wardrobe.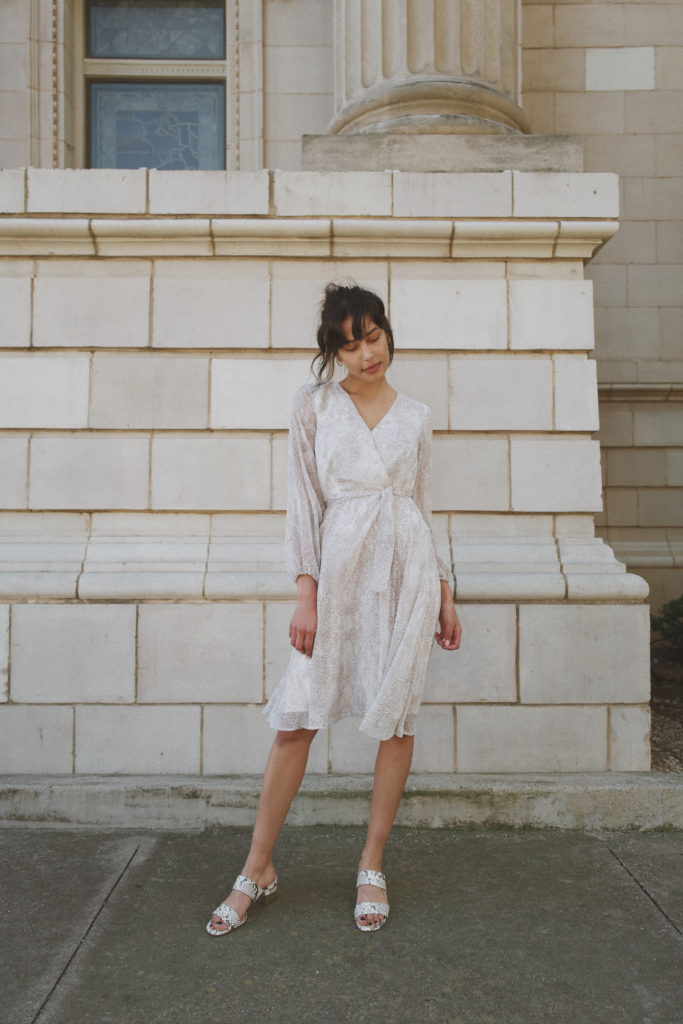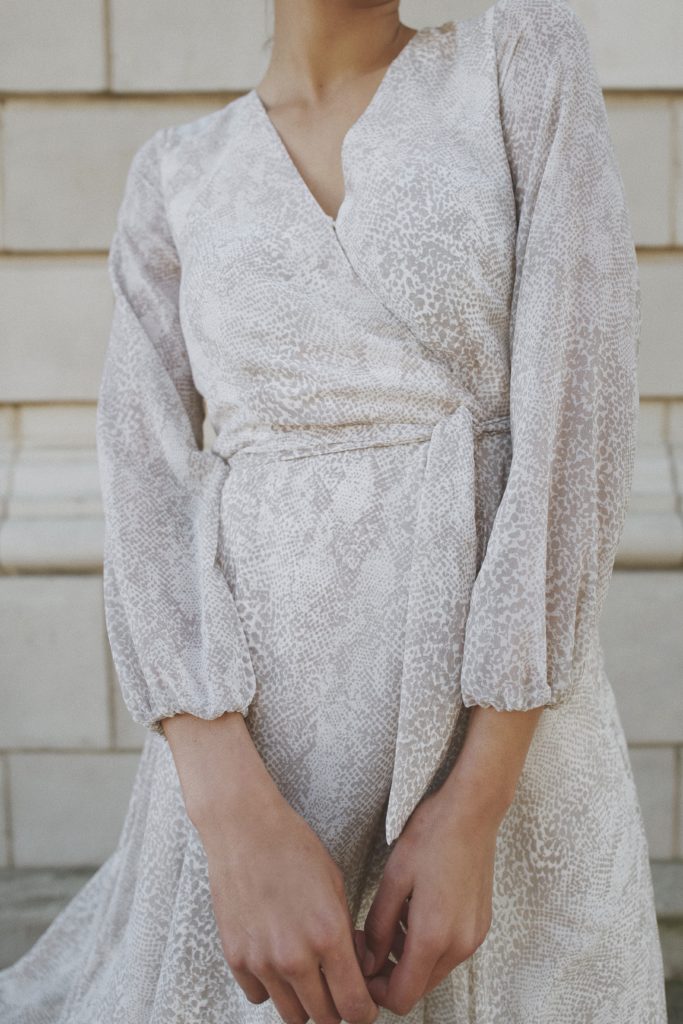 This dress is lightweight and feminine and I love that is has longer sleeves. Long sleeve dresses have always been my favorite. Other standout pieces from the collection for me are these minimal sandals that I think I will get so much wear out of this spring. I also really love this fitted snakeskin print turtleneck. I've been layering turtlenecks underneath of v-neck sweaters and dresses all winter, and I don't see that stopping anytime soon. It's nice to have a short-sleeved version as an option!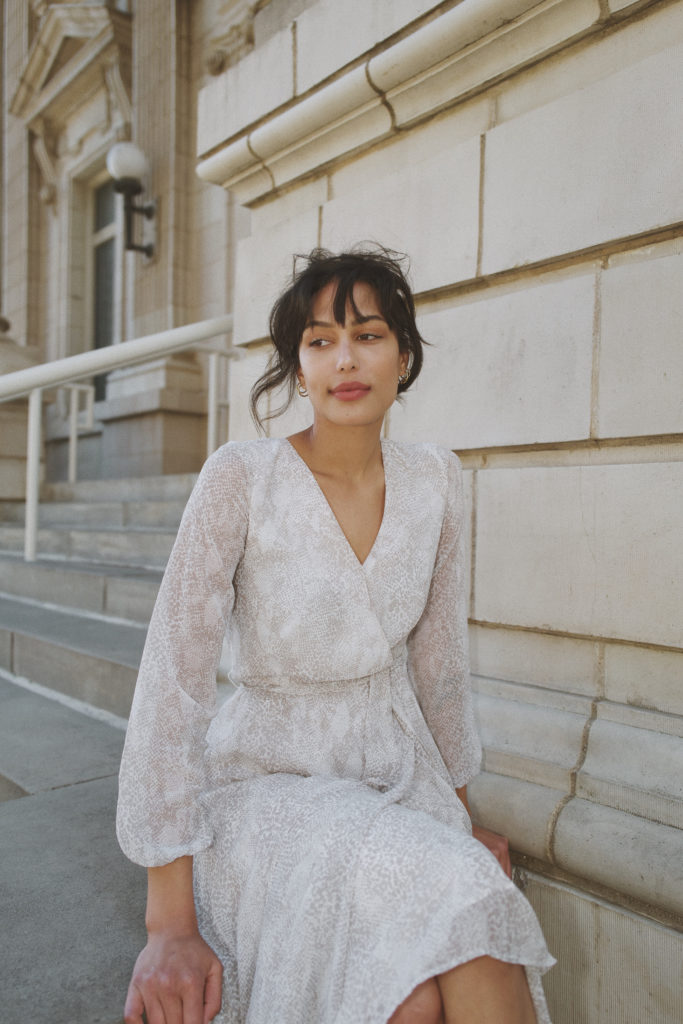 Seeing this print done for spring makes me excited for all of the unexpected combinations we'll be seeing this season!
*this post was sponsored by Ann Taylor – all opinions are my own