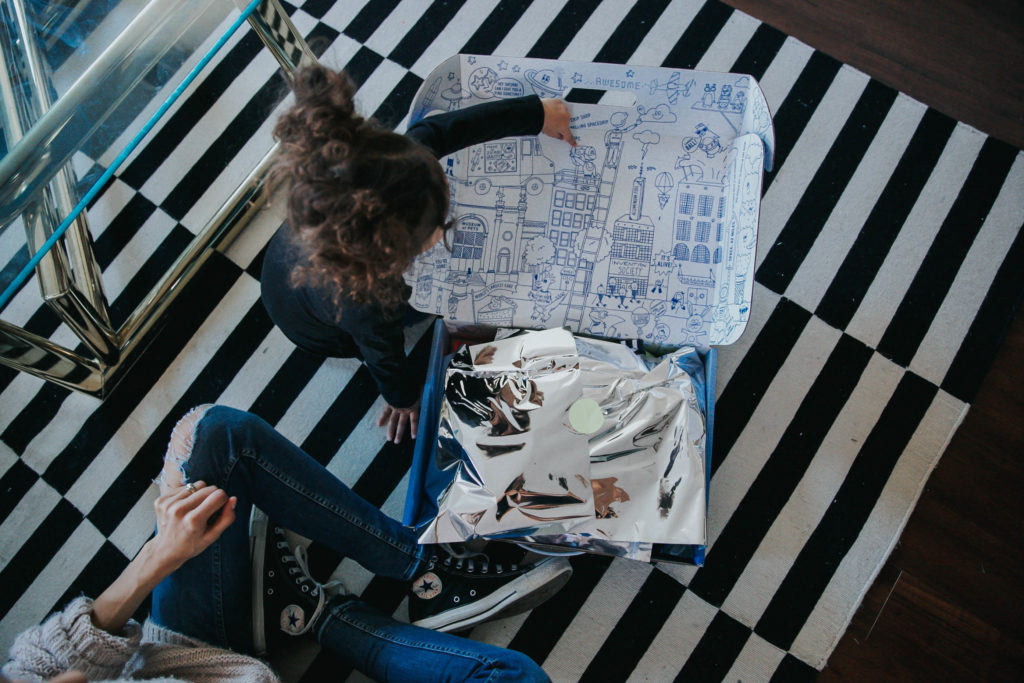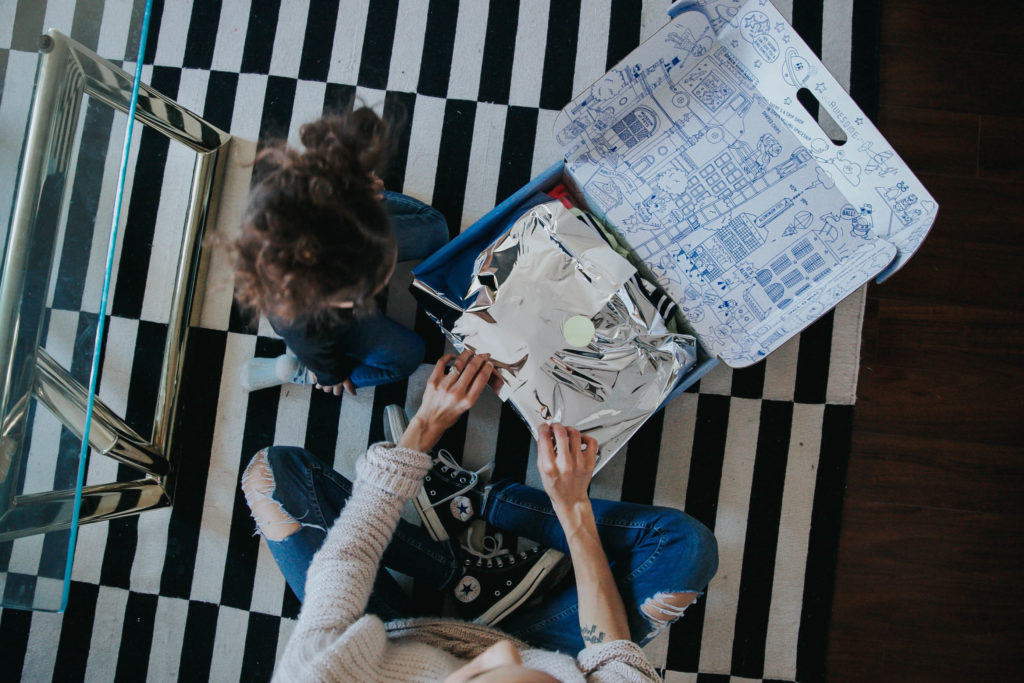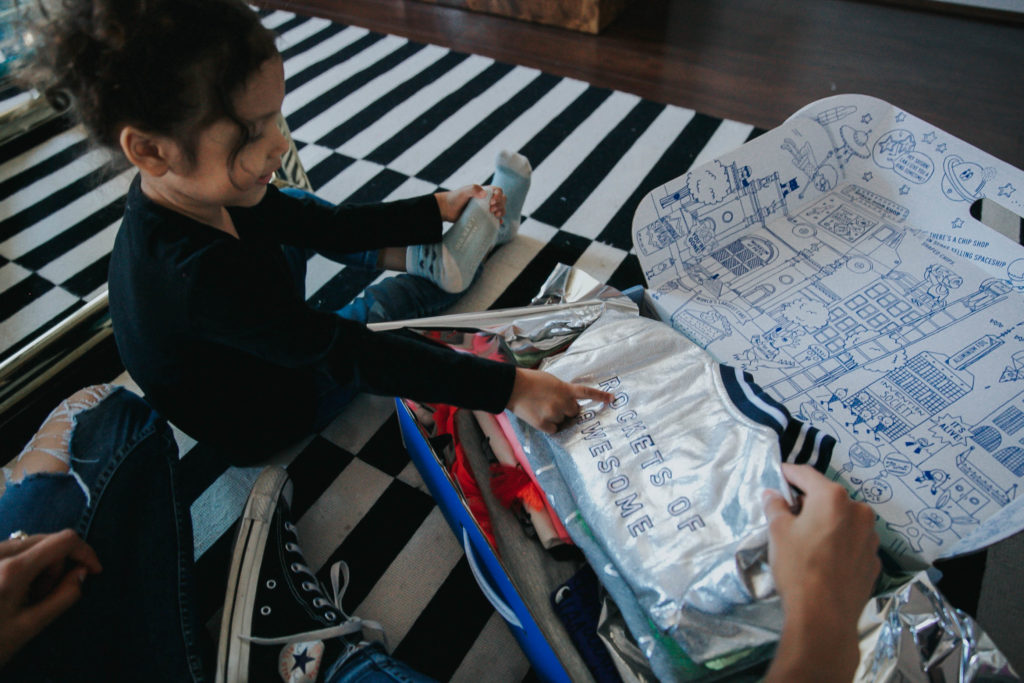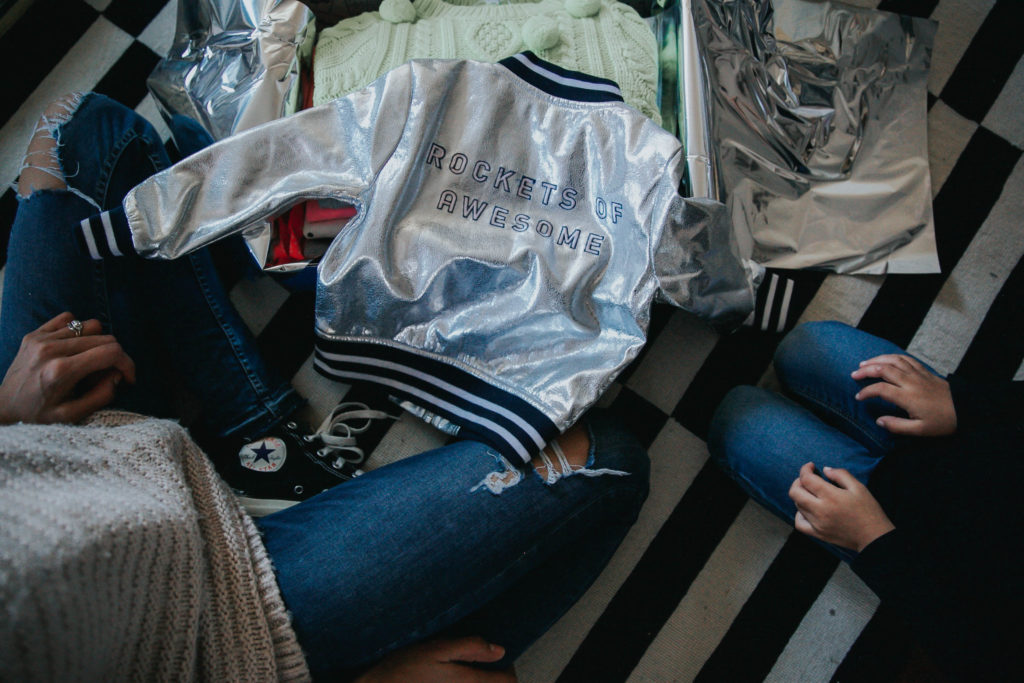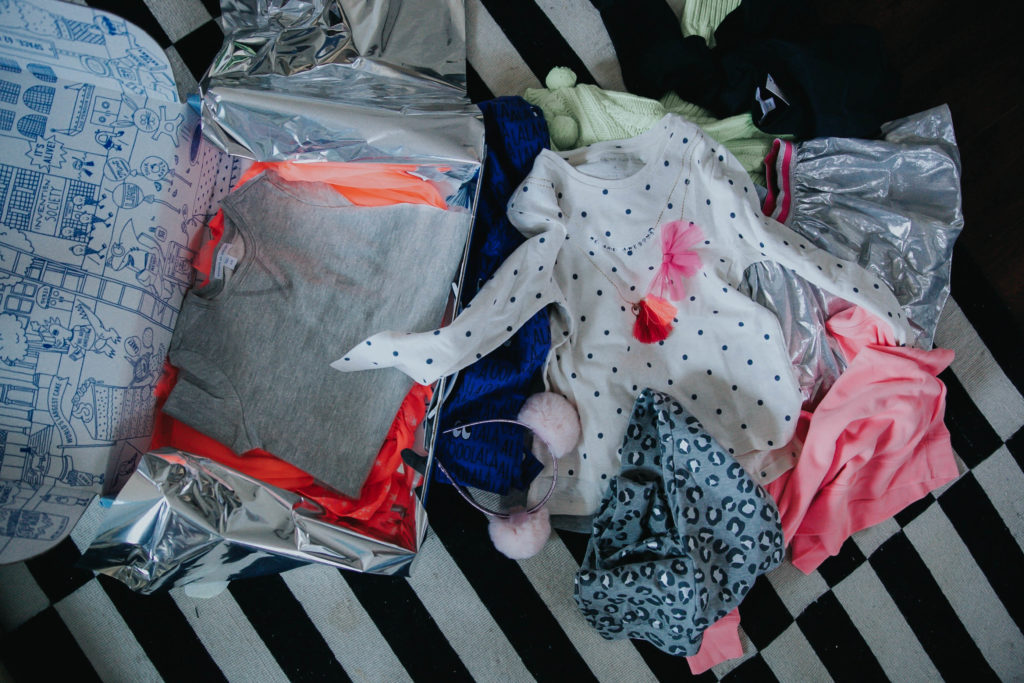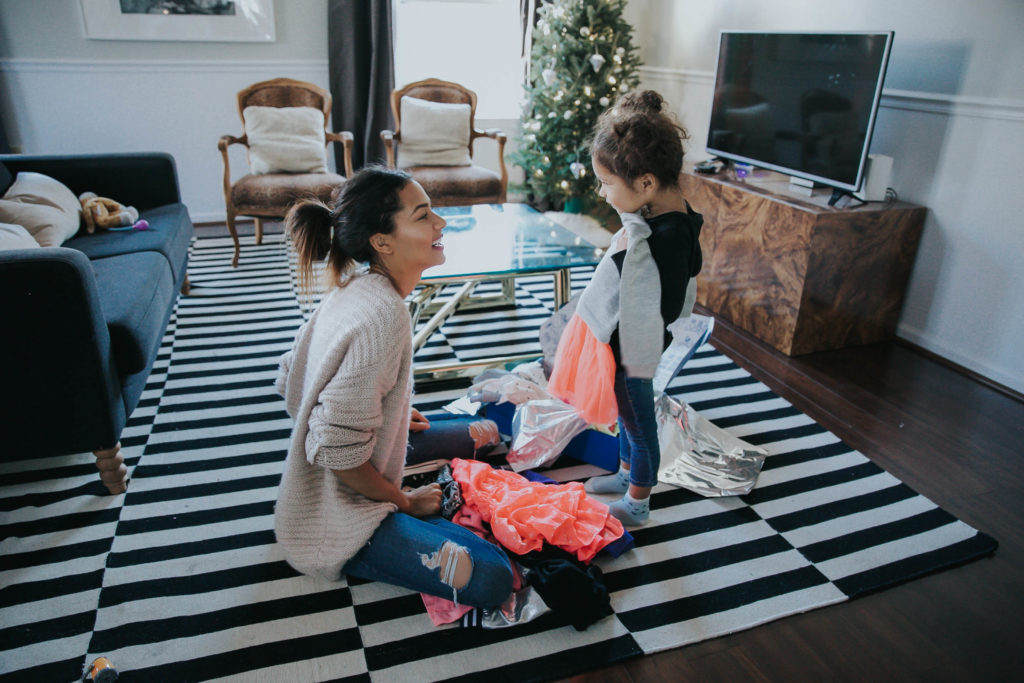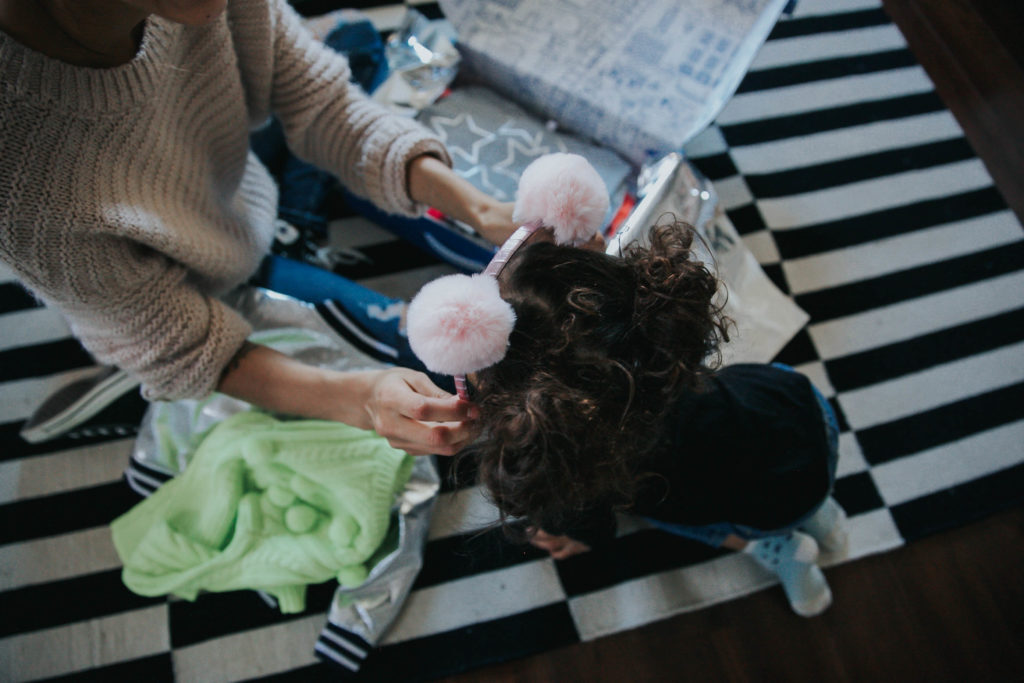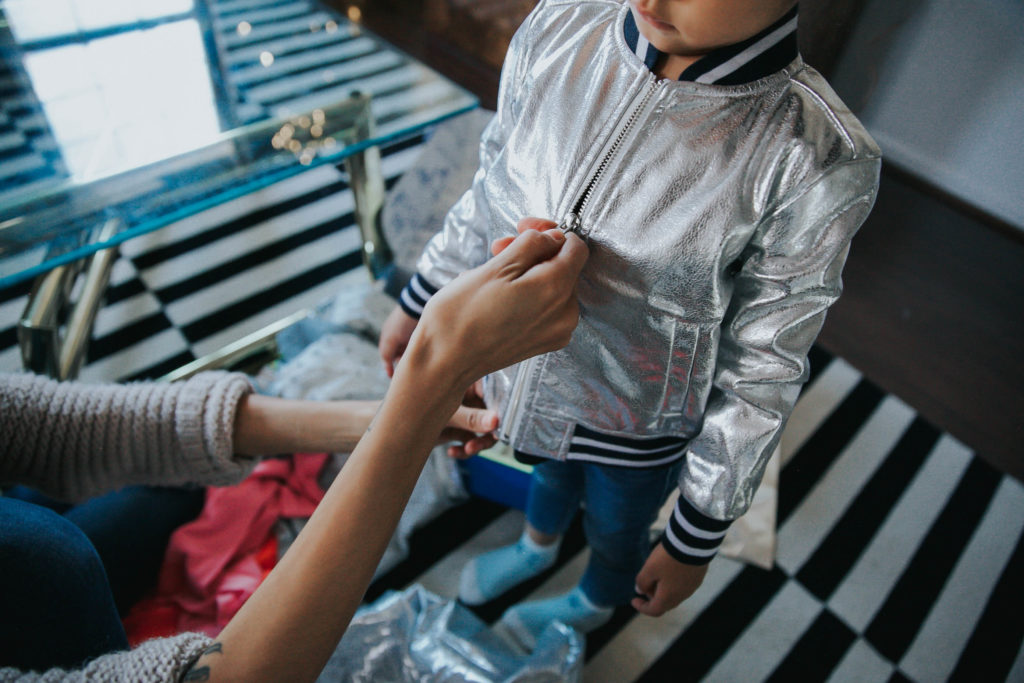 When we were all done unpacking the box she dog-piled on top of all of the clothes. Silly girl!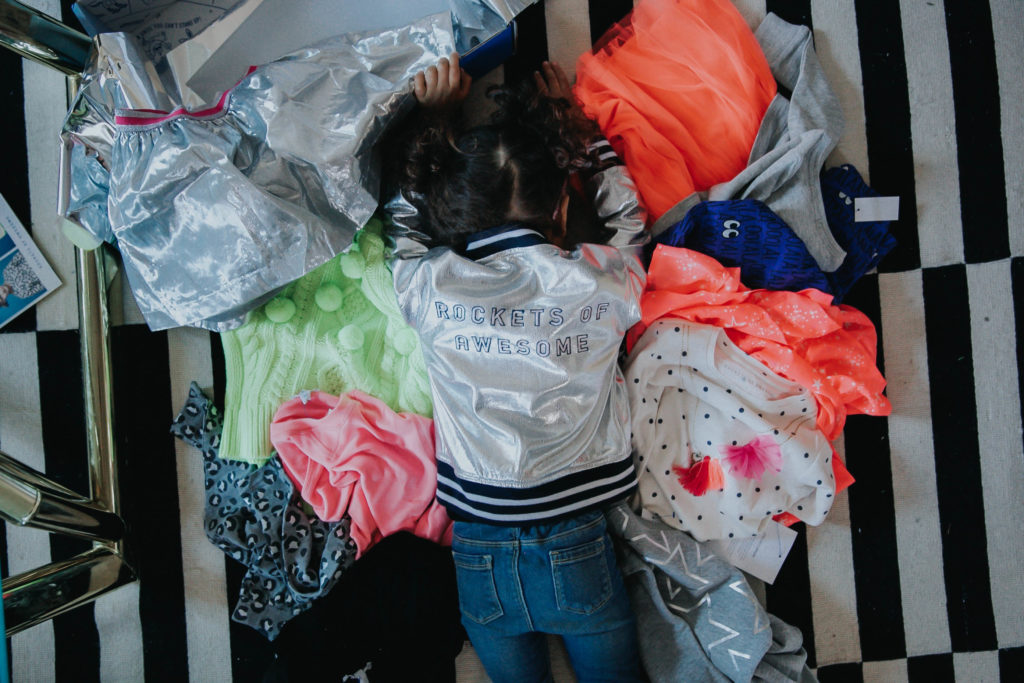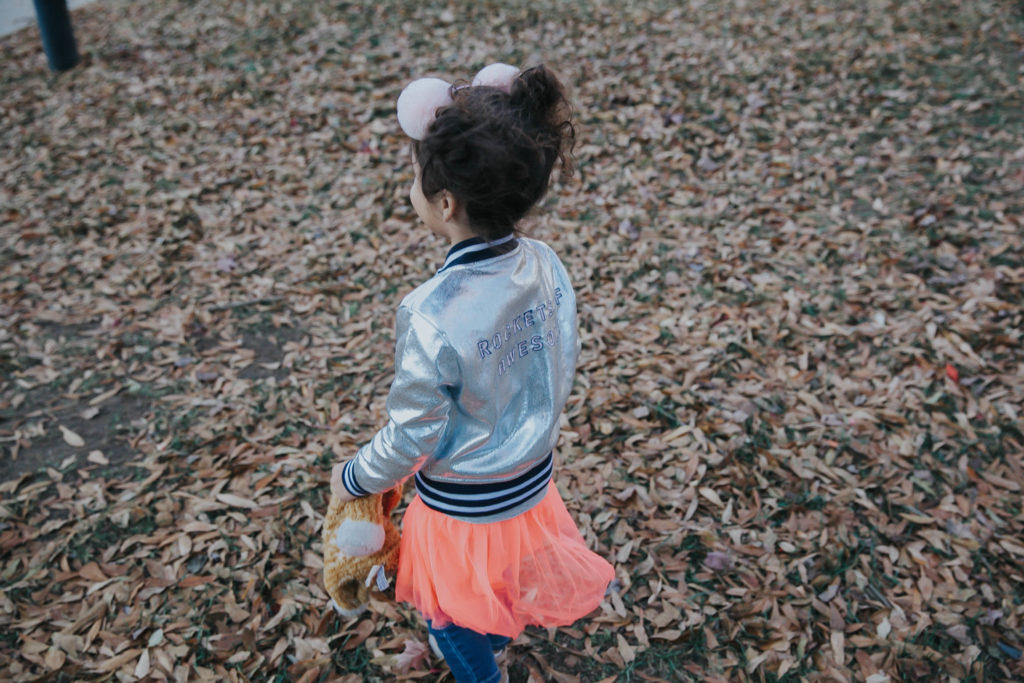 I don't think it's a secret that I love to go shopping. But shopping for the kiddos is a different story! I always have to give myself a pep talk before we get out of the car and go through a mental checklist of what exactly we are shopping for. I make sure to bring snacks, things to distract them with, and plan possible escape routes – hah! 😉 Luna isn't a huge fan of trying on clothes after the first two or three wardrobe changes. Most of the time she is ready to roll after maaayybe 3 minutes in the store. Shopping for a toddler can be so exhausting!
I try to get all of their shopping done in big batches a few times a year. We go at the start of every season, and then supplement with more pieces as needed. I heard about Rockets of Awesome, a kid's clothing subscription service, and I knew I had to give it a try! It sounded like the end to all of my shopping-with-kids woes. Four times a year, they send you a box of 8 to 12 items. You can try on the clothes at your own convenience, and then send back whatever you don't like or doesn't fit.
Before the box was sent out, we specified what kind of things Luna likes, what colors she loves, and what style of clothing she is happiest wearing. Then, we just waited for the box to arrive!
When we saw the box on our front doorstep, Luna was so excited. We opened it right away and she immediately wanted to put on the metallic bomber jacket – which is so cute (can it come in my size please?)! Luna and I went through all of the pieces together and sorted through what she liked and what fit well. I also set aside a skirt that was a little too big to return. I can't believe how well the hand-picked box reflected Luna's style! She got a sweater and a headband with pompoms on it and she has asked to wear both of those on a near-daily basis.
It was such a breeze to send back the items that didn't work, and it's free – shipping, returns, and the styling are all part of the service. You just have to pay for the pieces you keep. I can't believe I am actually going to say this – but it was actually fun to get new clothes for her!
Have you guys heard of or tried Rockets of Awesome? Let me know in the comments below!
xx,
Lauren
*this post was made in collaboration with Rockets of Awesome – all opinions are my own