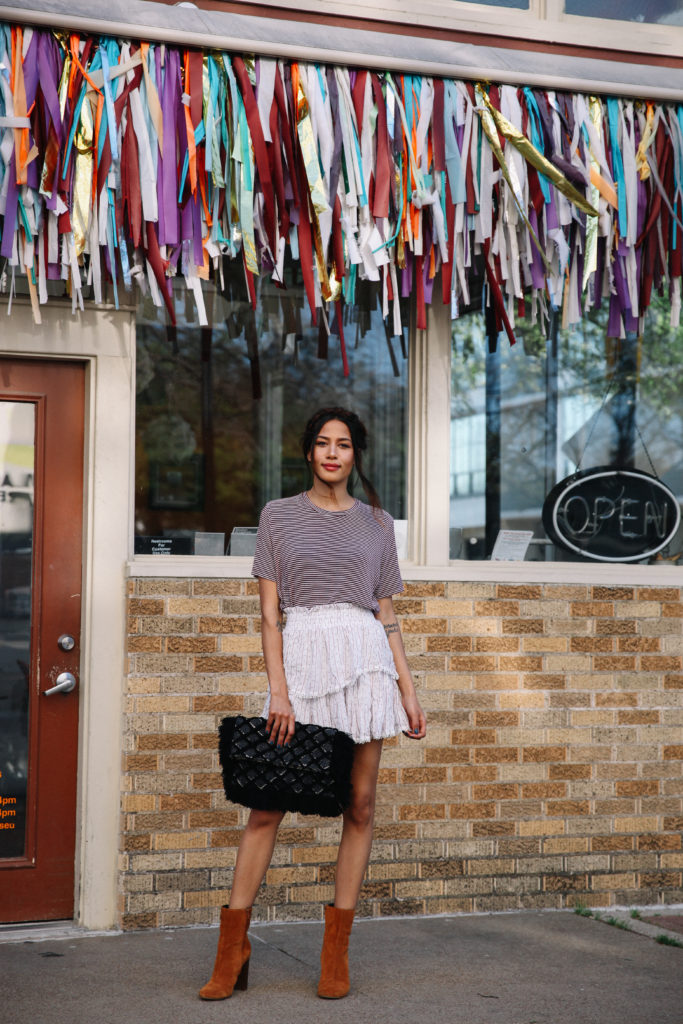 Happy Friday!
I just wanted to put up a quick post from a look we shot last week. We were exploring and came across this cute little shop with steamers in front and we had to stop to take pictures.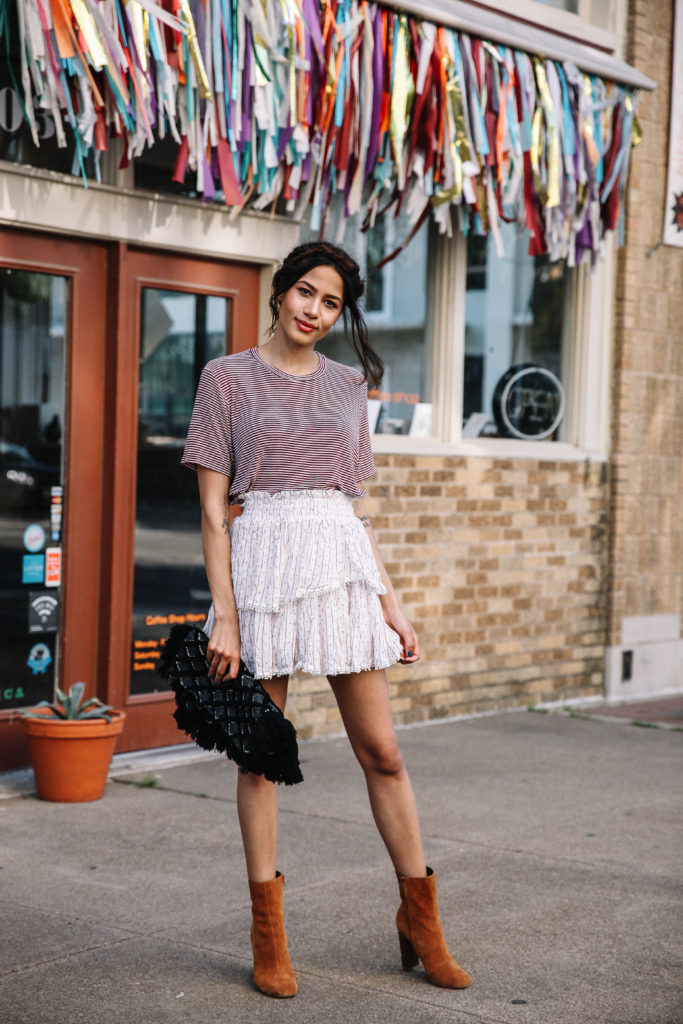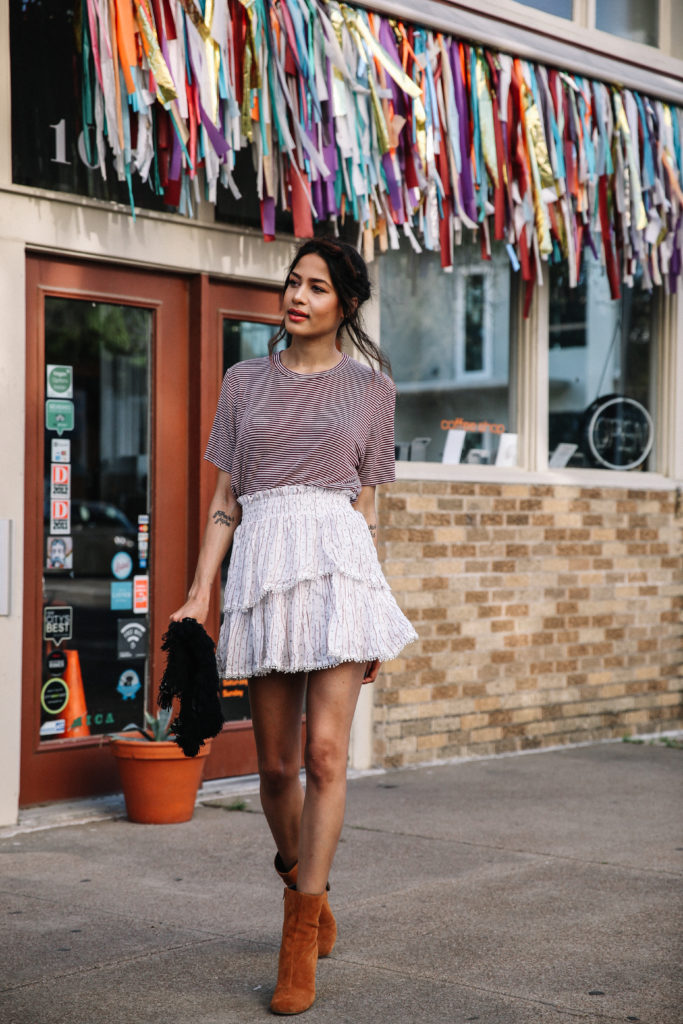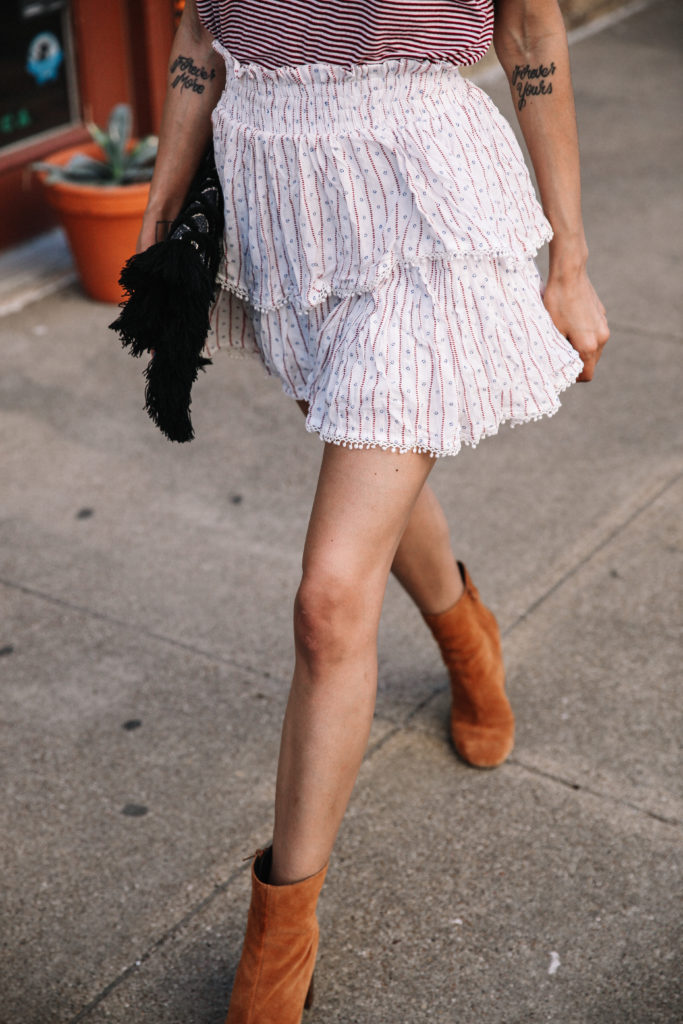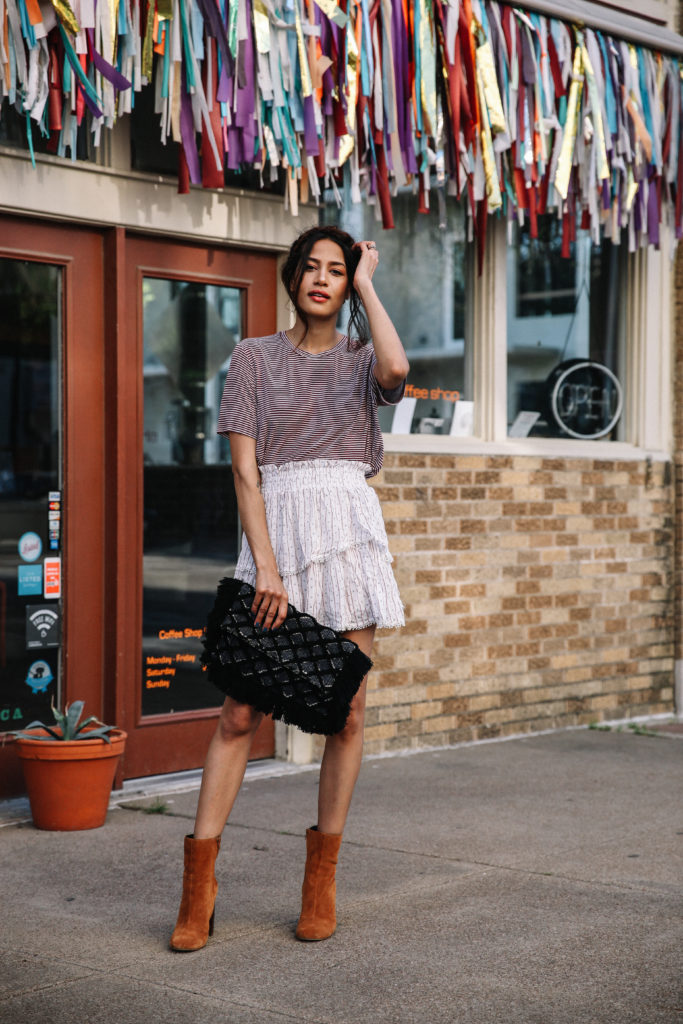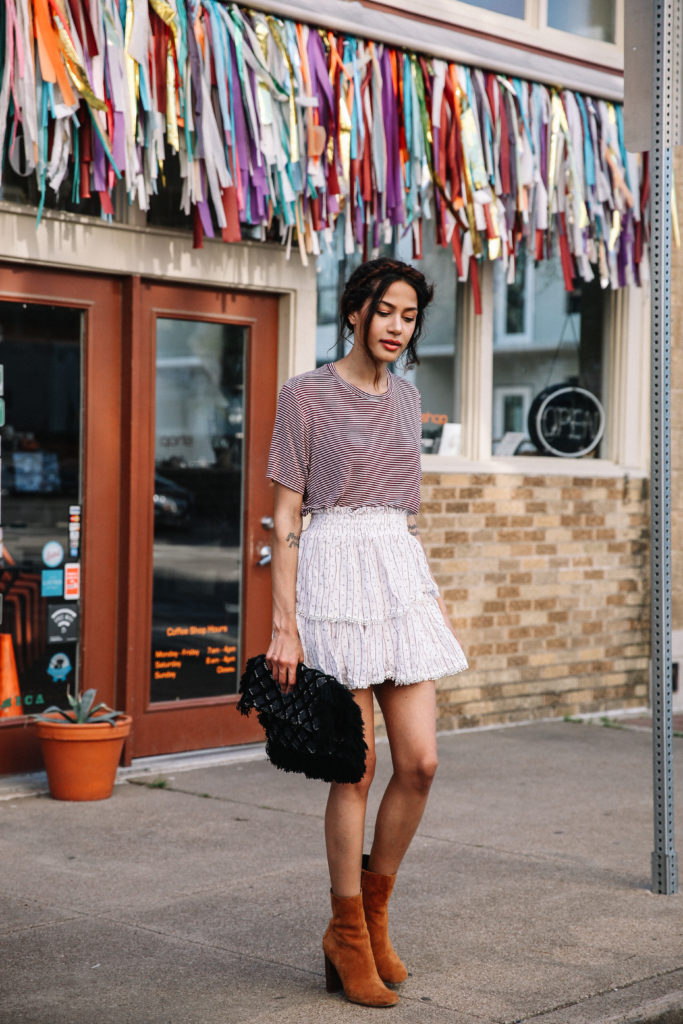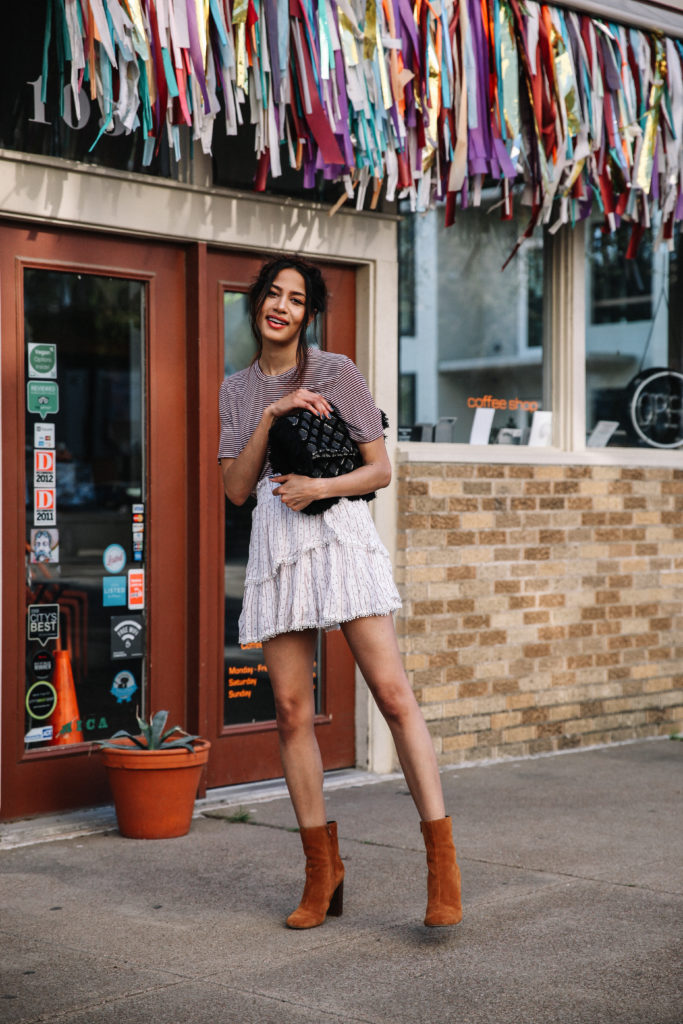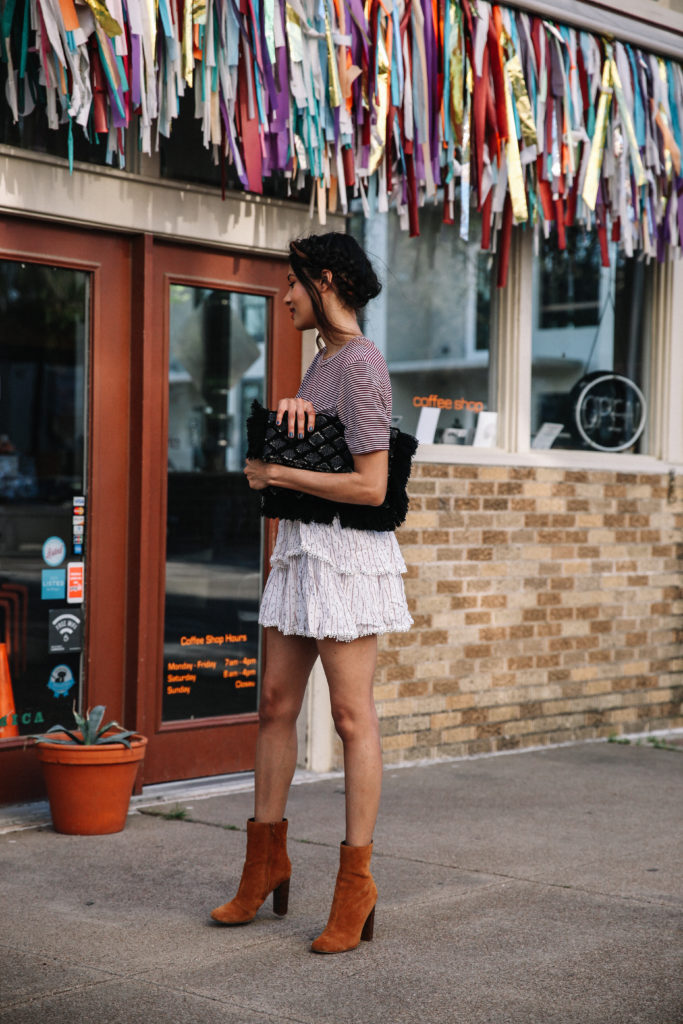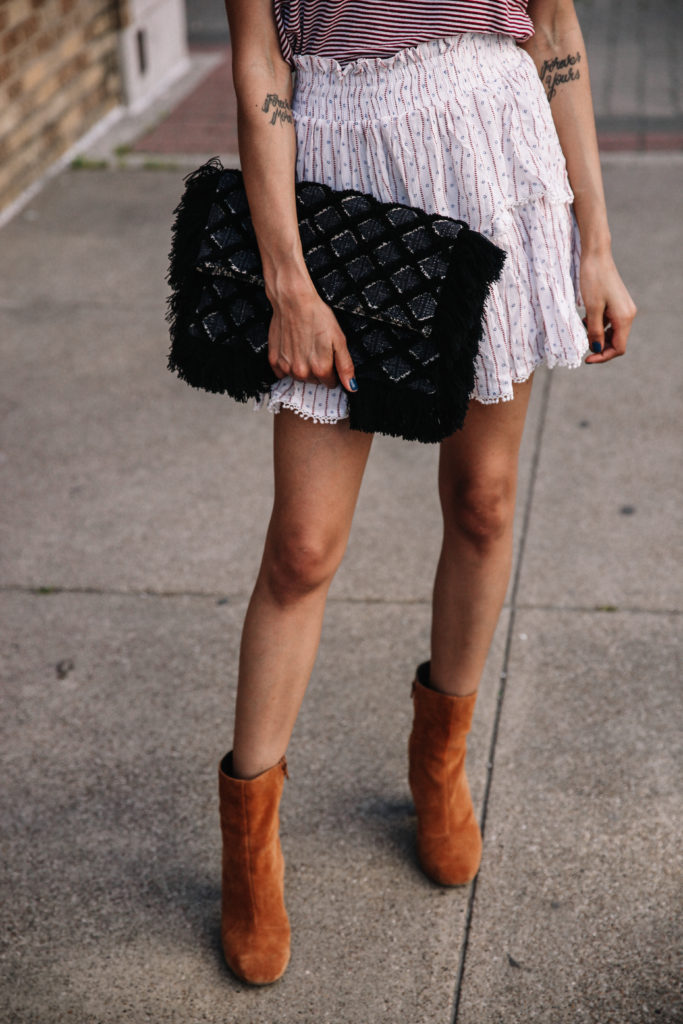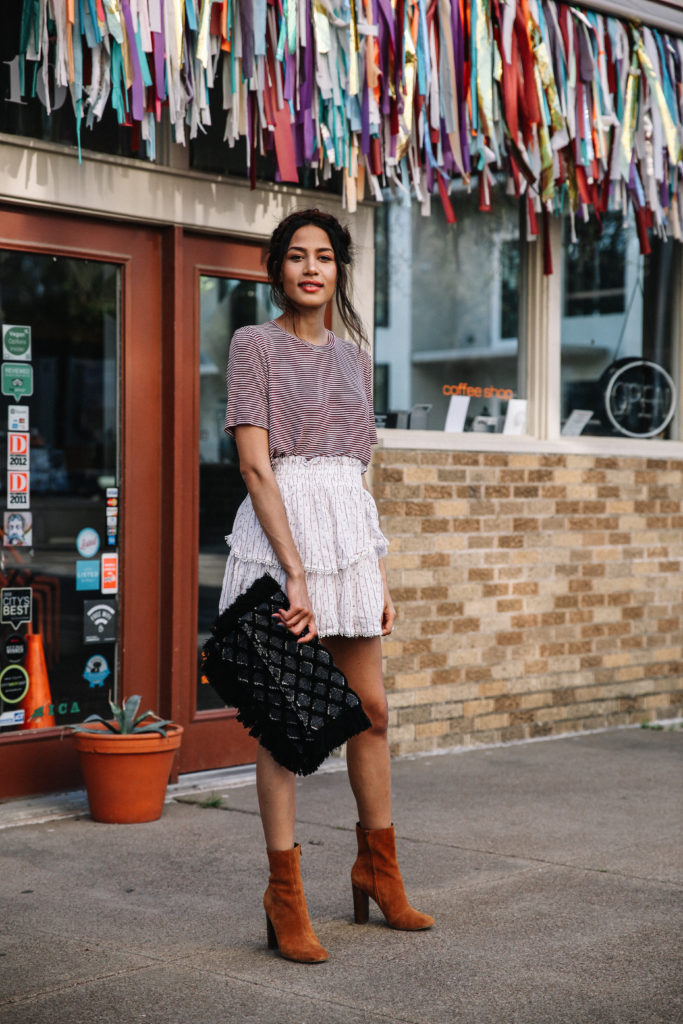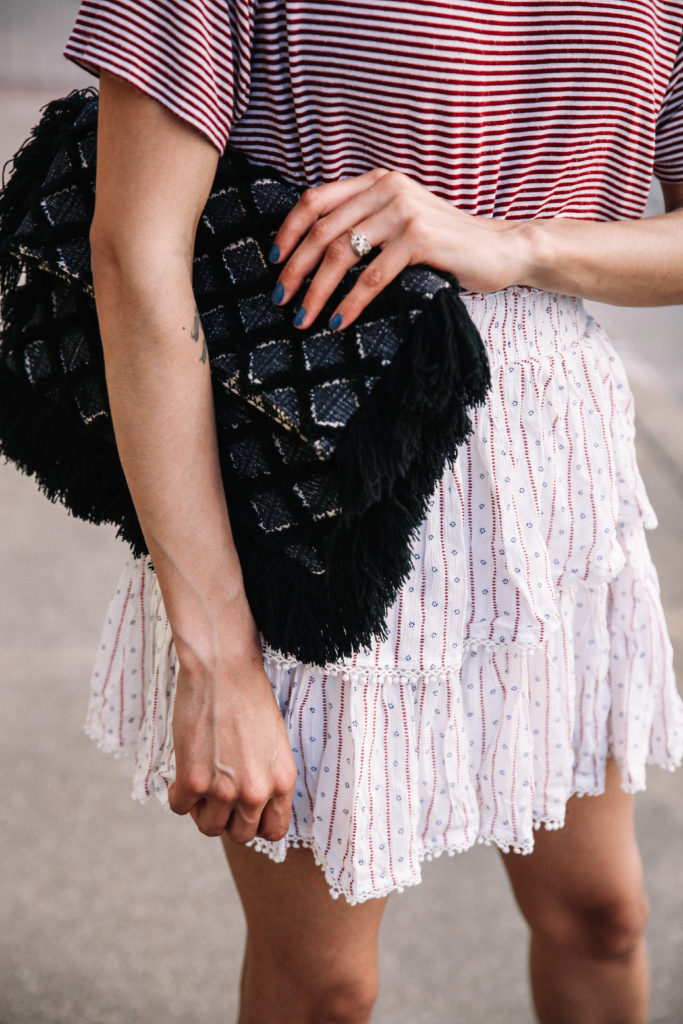 SKIRT  //  SIMILAR STRIPED TEE  //  SIMILAR BOOTS  //  FRINGE CLUTCH
I picked up this under $100 skirt and I love the thick elastic wait – it's so flattering, even for people like me who don't really have a waist. I don't have nearly enough skirts in my wardrobe (at least that's what I tell myself) and am focusing on that right now for spring. Speaking of spring – tomorrow morning we are heading off to an early Easter celebration for the kiddos. I can't tell who is more excited, them or me!
ALL ITEMS ARE UNDER $100 🙂
I hope you all have a wonderful weekend!