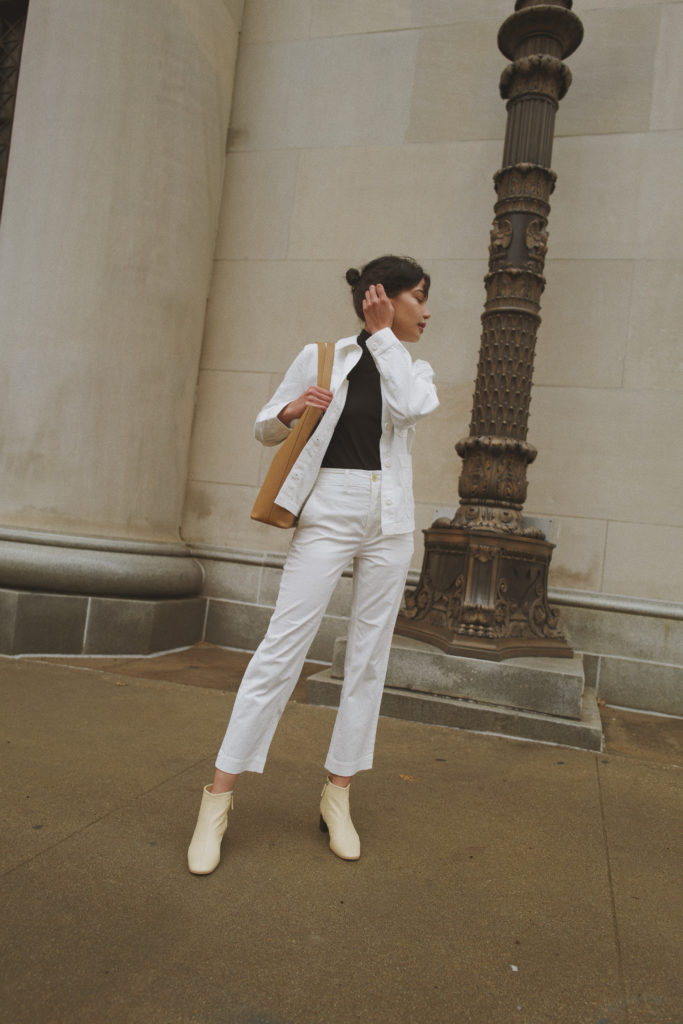 A few months ago I finally joined the masses and read The Life Changing Magic of Tidying up. I am pretty good at keeping my house clean and in order, but my closet has been something I have put off sorting through. After weeks of trying things on, sorting, reorganizing, paring down, and repeating the process a few times, I have finally gotten my wardrobe to a place I am really happy with. I was able to see what pieces were missing and what pieces needed upgrading.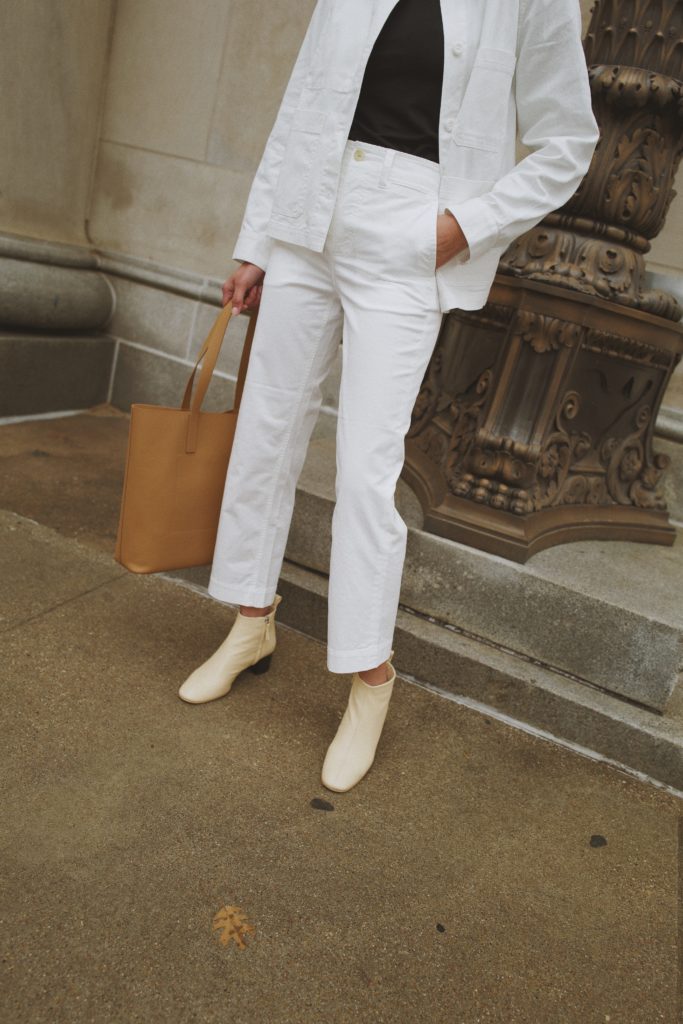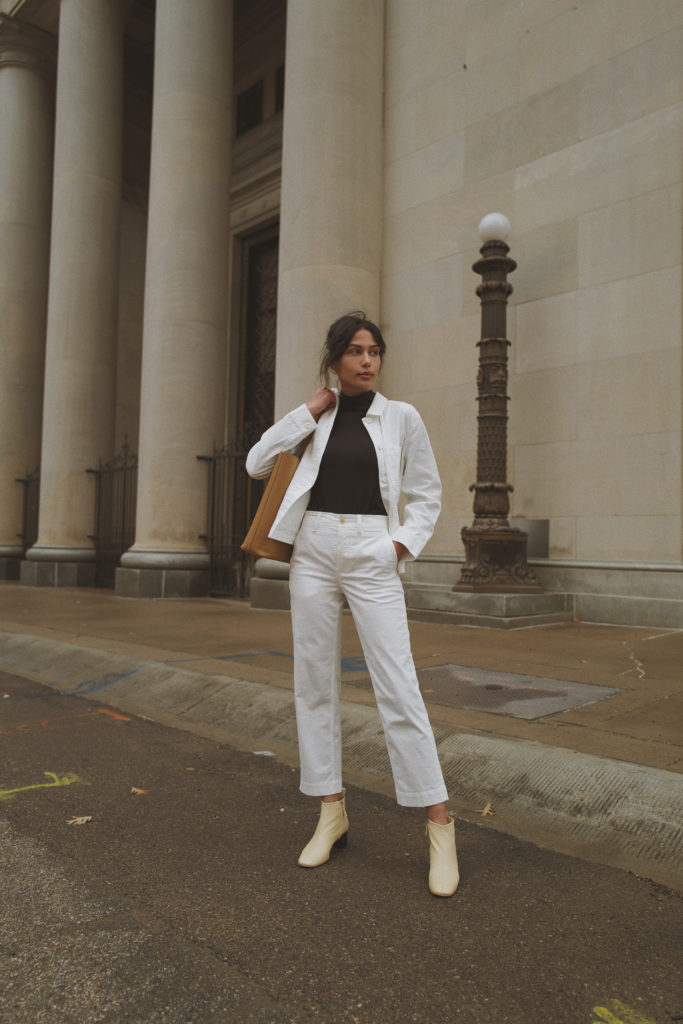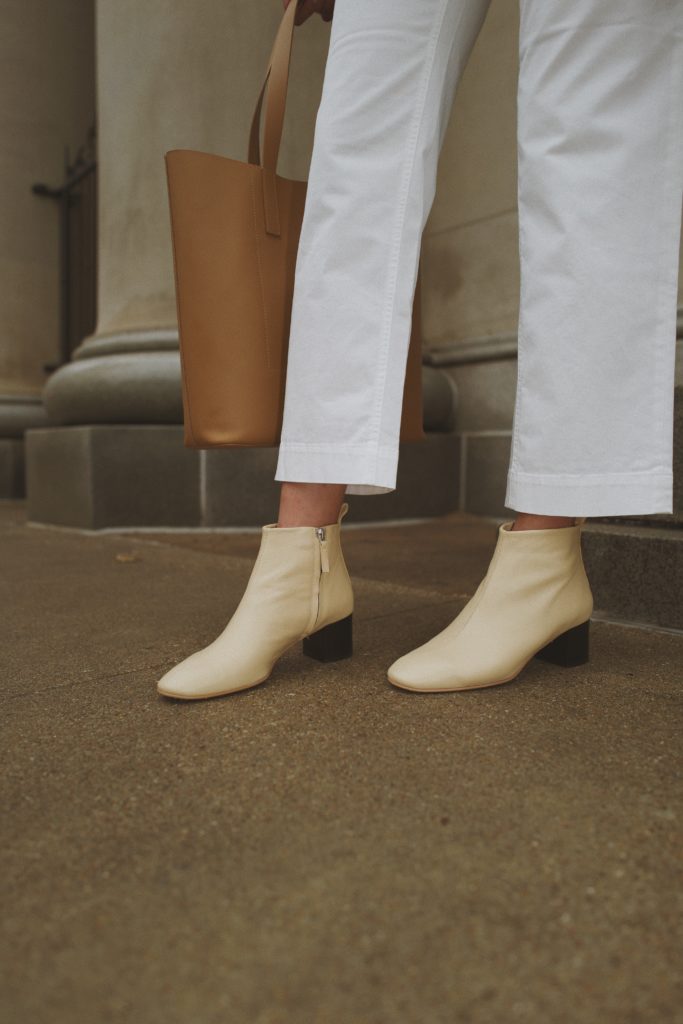 I have an extensive denim collection, but in recent months I've really enjoyed putting together outfits with non-denim pants. Everlane is really good at creating wardrobe staples that can carry a closet from one season to the next. I needed a good pair of white pants, especially with spring on the horizon. I got the Everlane Relaxed Chino and know I will get a lot of wear out of them. The shape is a really wearable classic relaxed chino – I really like that they are a true straight leg and don't taper at all. I like that Everlane doesn't get caught up in trends, they create timeless pieces that are designed to last.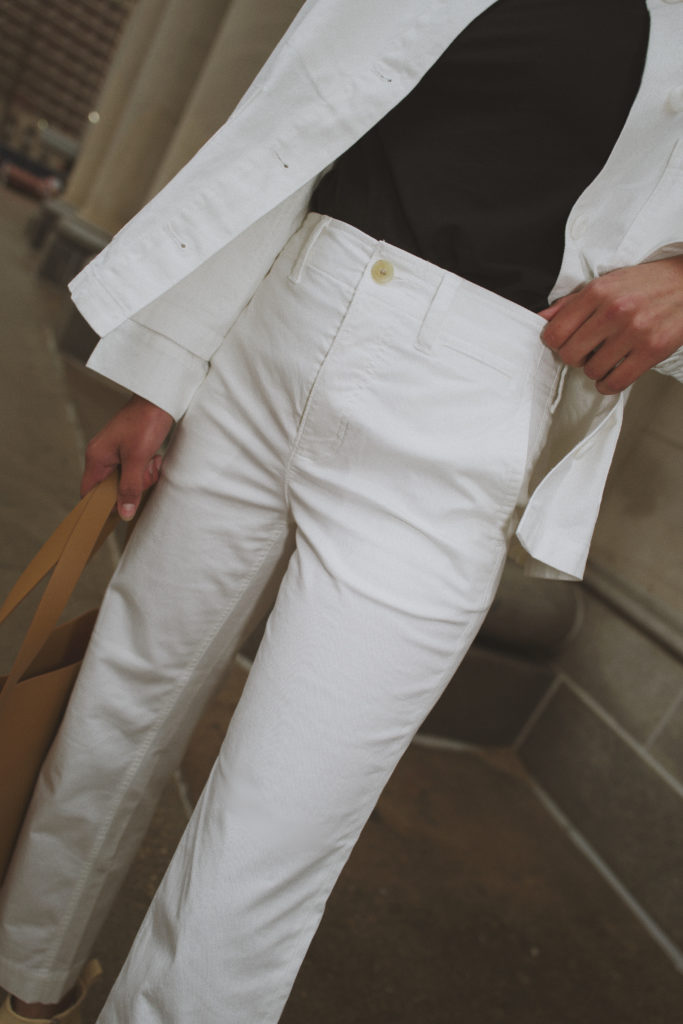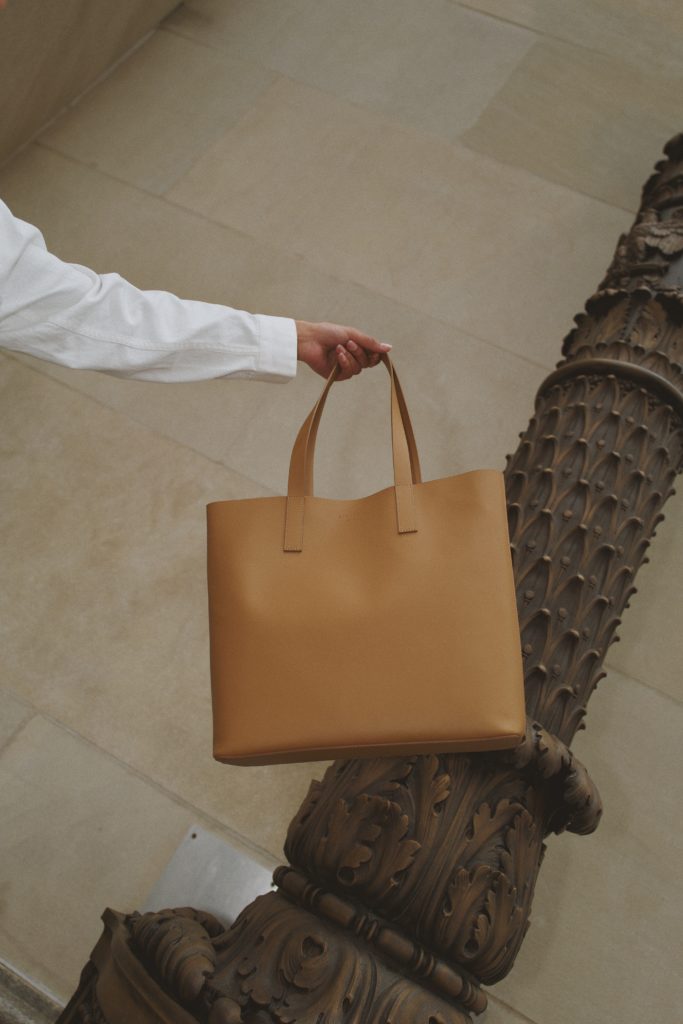 If you are unfamiliar with Everlane, the company is very different from a lot of clothing companies. They are transparent about the true cost of all of their products and works with ethical factories (read about it here if you're interested). It's a model I wish more companies would take after.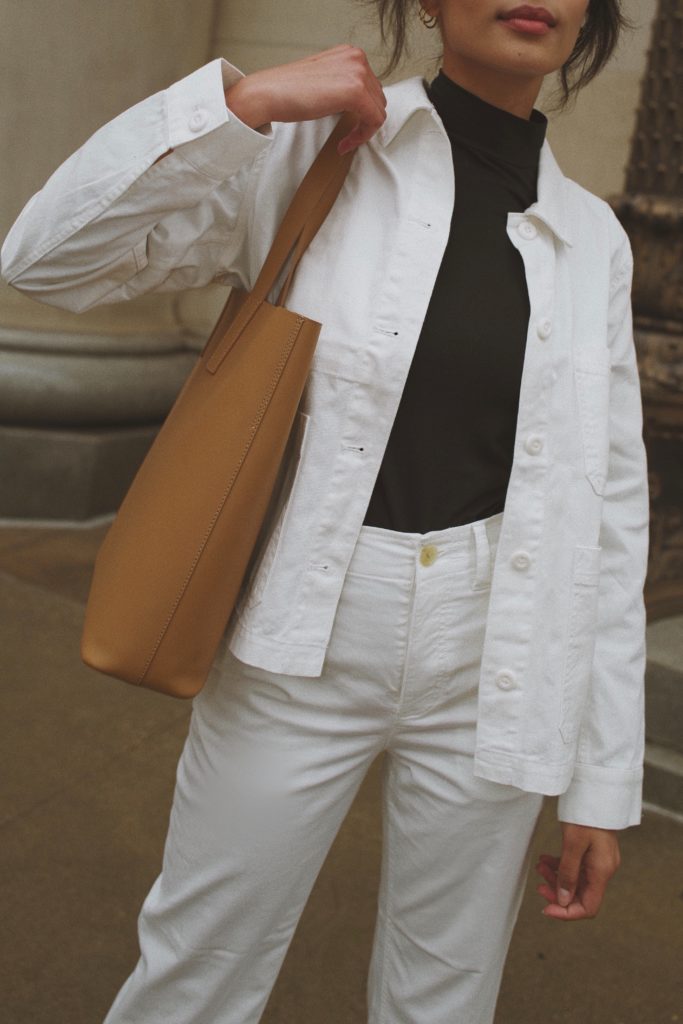 I wore my chinos with a white chore jacket, black turtleneck, the minimal day square tote, and the day boots (which I also own in black and really like). A classic black and white outfit is something I will never tire of.
*This post was sponsored by Everlane, all opinions are my own