I am so excited to be teaming up with Reebok for their Be More Human Campaign. For this campaign, Reebok is celebrating strong women who have pushed themselves to do and achieve more and have made positive changes in the world. Ariana Grande, Gigi Hadid, and Gal Gadot are among a few of the amazing women that are participating in this campaign, which you can read more about here.
Reebok has released ten limited-edition tees for the campaign, and 100% of the proceeds will be split equally between the Movemeant Foundation and the Women's Strength Coalition. You can also support the cause by posting a photo of yourself working out with the hashtag #BeMoreHuman.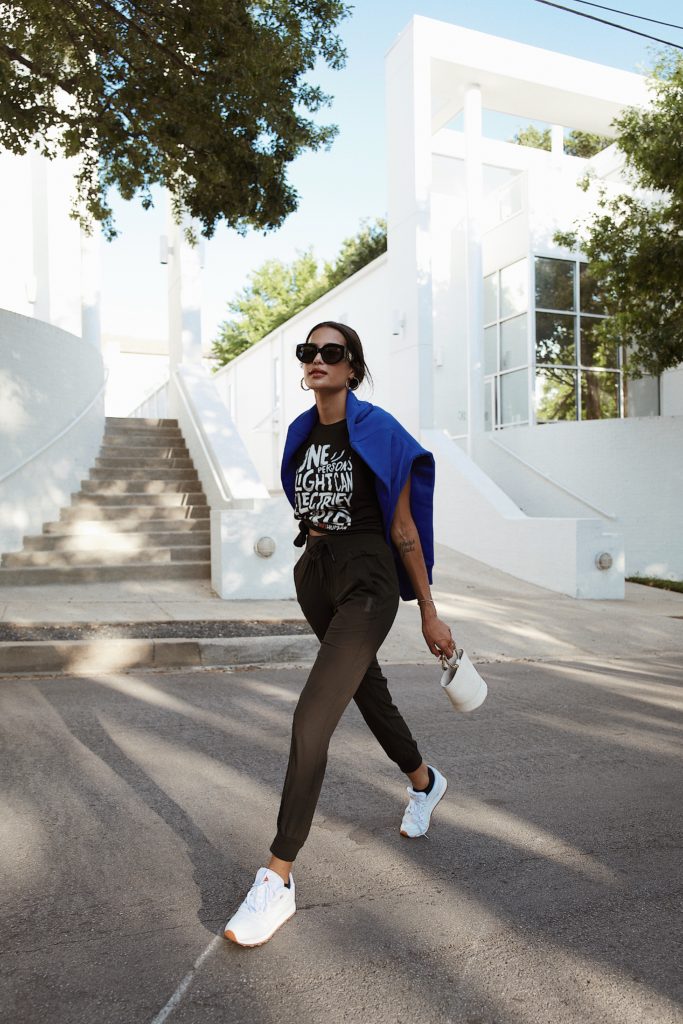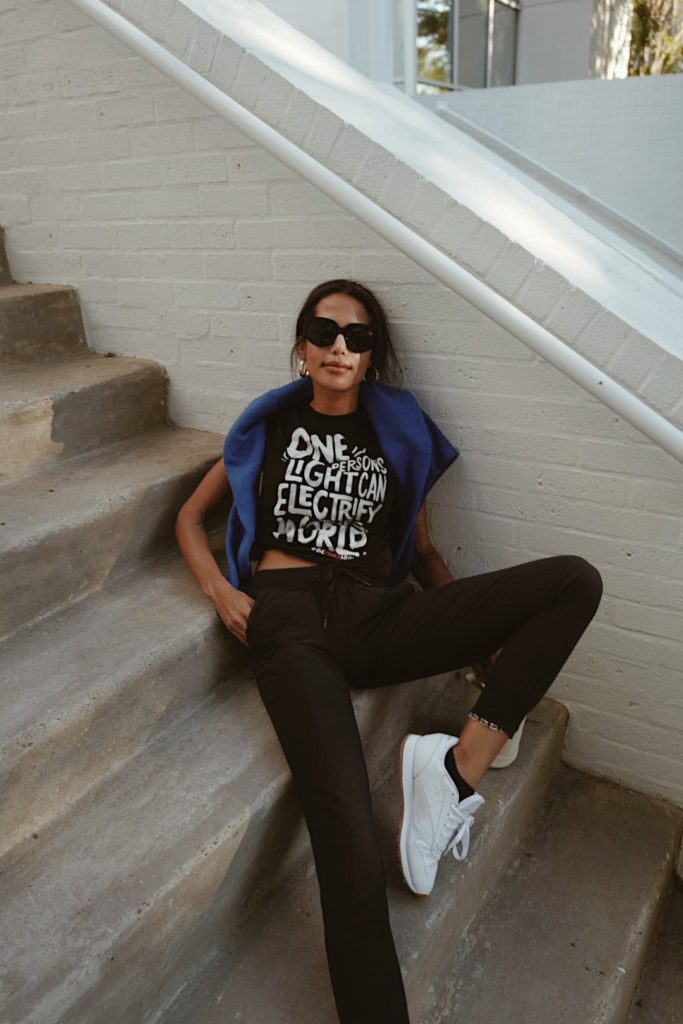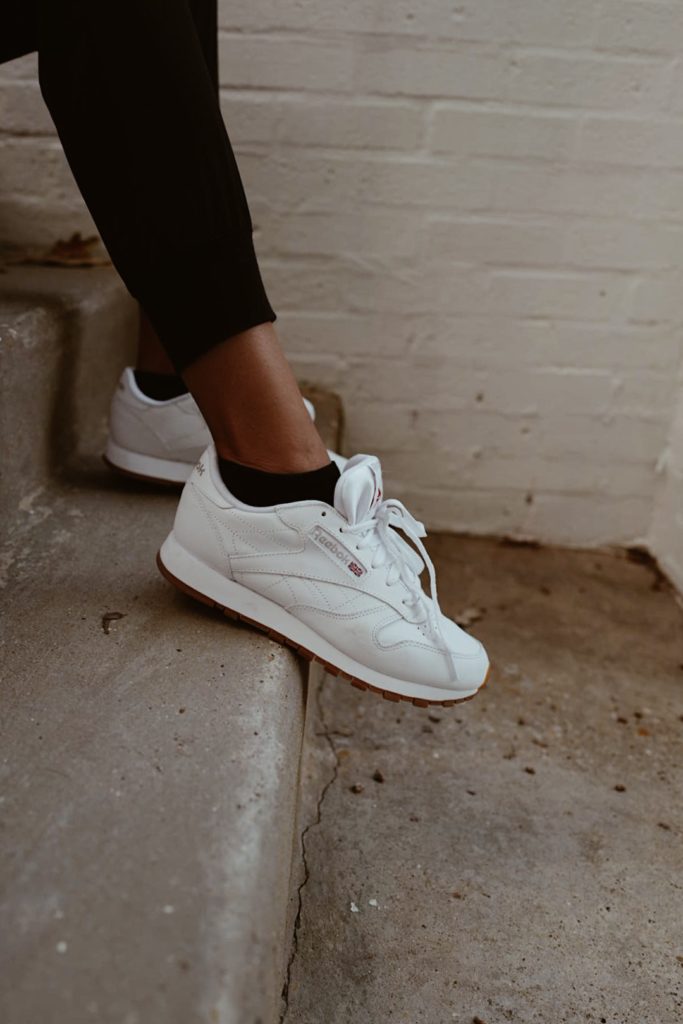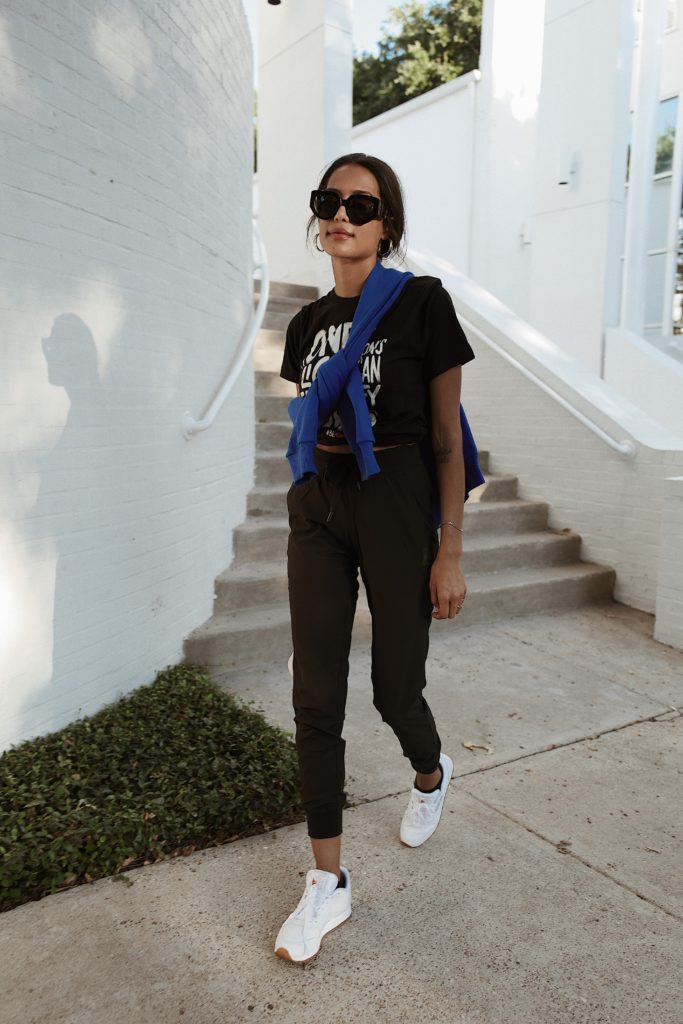 I've incorporated these white sneakers into so many of my outfits lately. I love the classic style of them. I wore them with a white minidress over the weekend and was so comfortable. I love that classic sneakers are back in style!
the EDIT //
Click here to check out more about Reebok's Be More Human campaign, and click here to shop the tees and support this amazing cause.