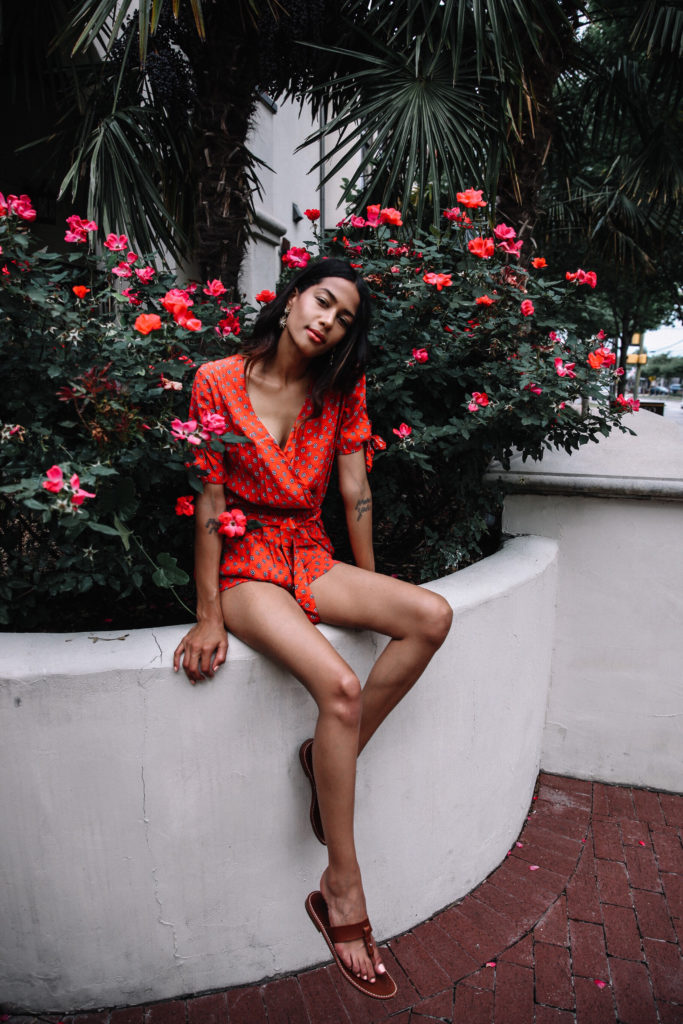 With Memorial Day come and gone, I feel like I should be fully fledged into a summer wardrobe. For a while there, it looked like spring had conceded to summer, but the past week has been squarely spring-ish. Dallas has been getting hit with flash flood after flash flood, and after the second time finding high ground and hunkering down in our car until it passes I am ready for this rainfall to be done with. Yesterday a grocery shopping trip turned into a car picnic with the kids!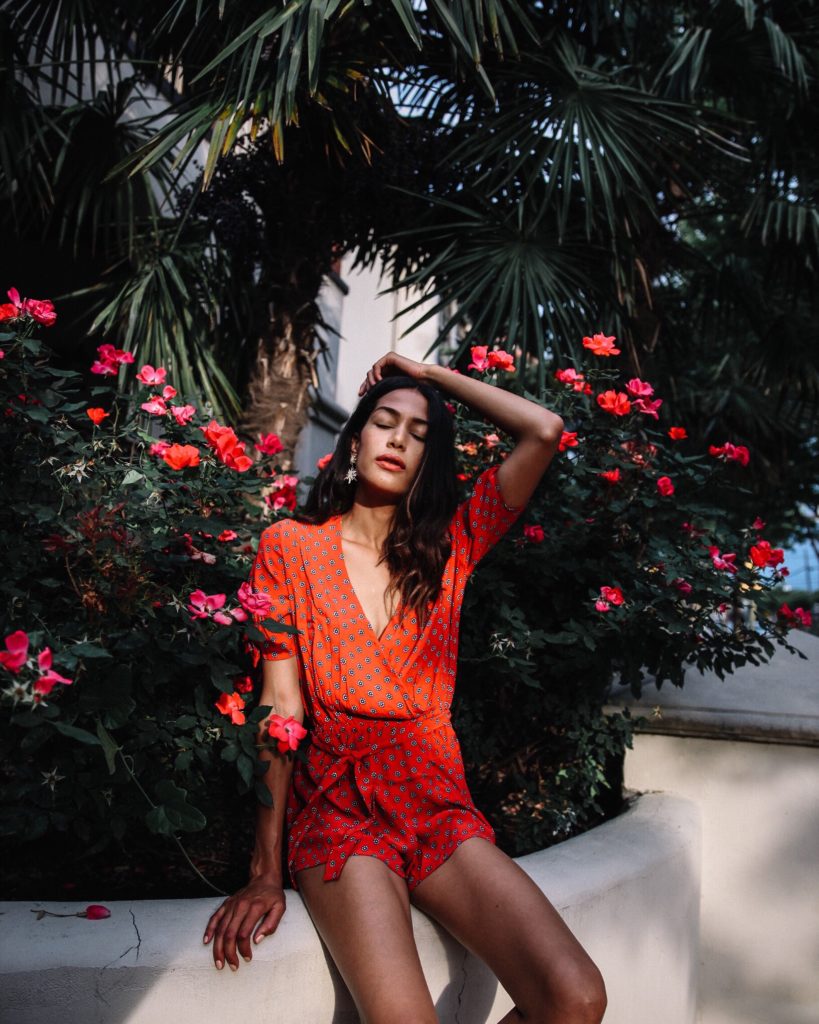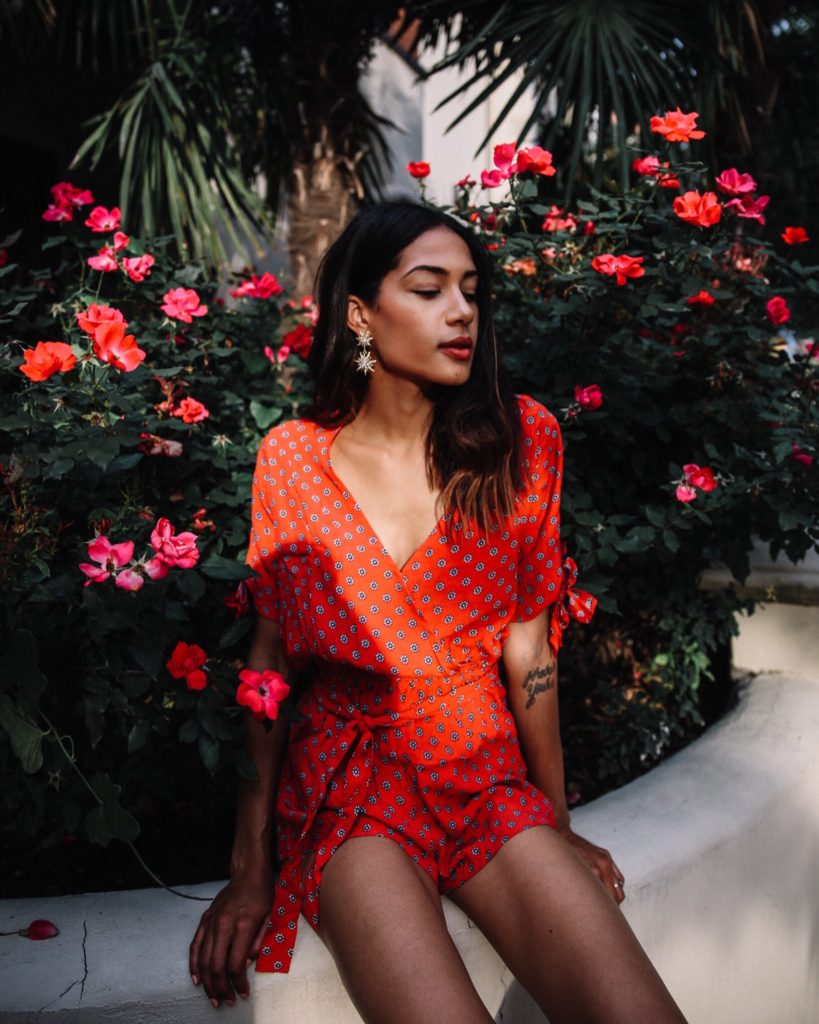 ROMPER  //  EARRINGS  //  KATHARINE PAGE SANDALS
 This romper was something I picked out early in the spring, and I was glad that we had a week of hot weather before the storms rolled in. I've recently been attracted to bold shades of red, and it's such a refreshing color to see and wear after diving headfirst into pastels. I kind of wish I would have worn it with a chunky waist belt in retrospect, but I've got all season to play around with it.
These sandals are also a newer addition to my wardrobe, and I have a feeling that you'll be seeing a lot more of them throughout the summer so I apologize in advance. They are made by Katharine Page, who created a collection of sandals inspired by fine equestrian leatherwork. The quality of them is superb!