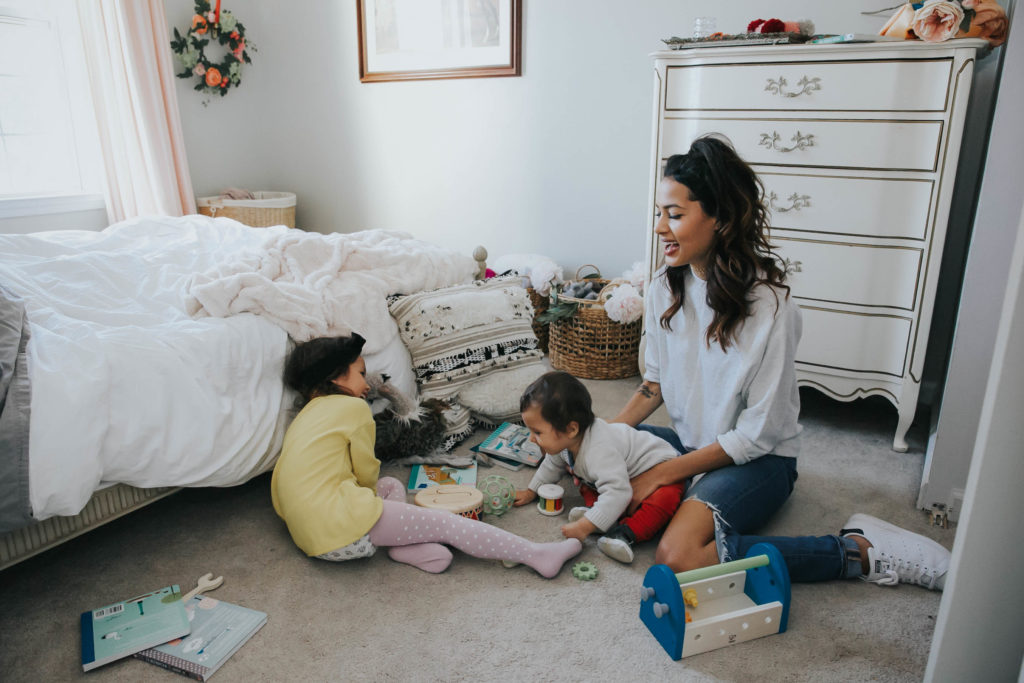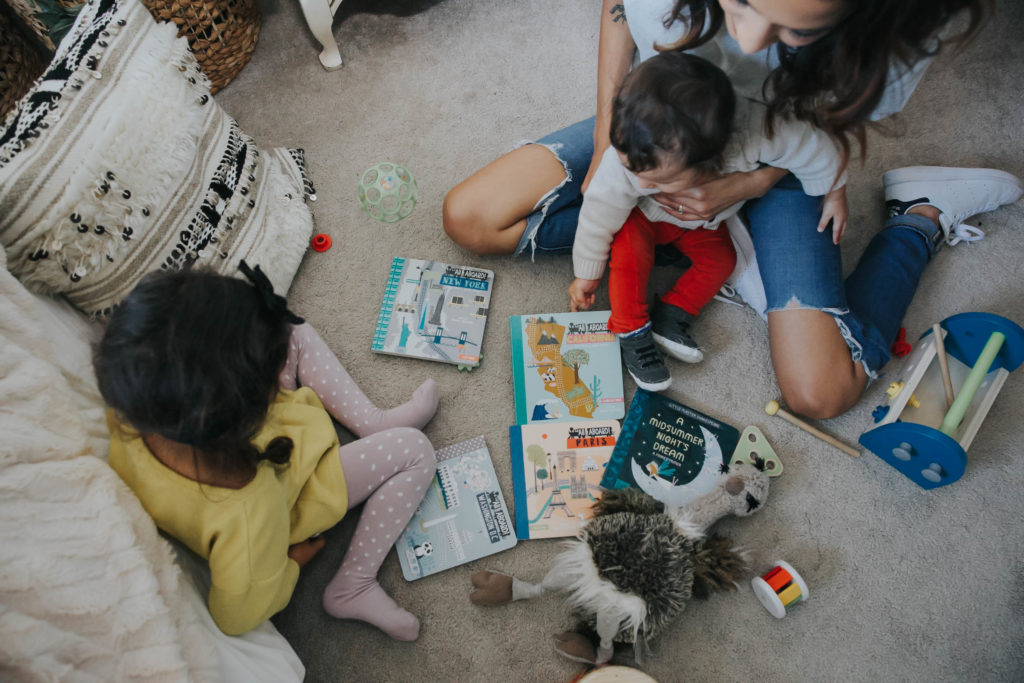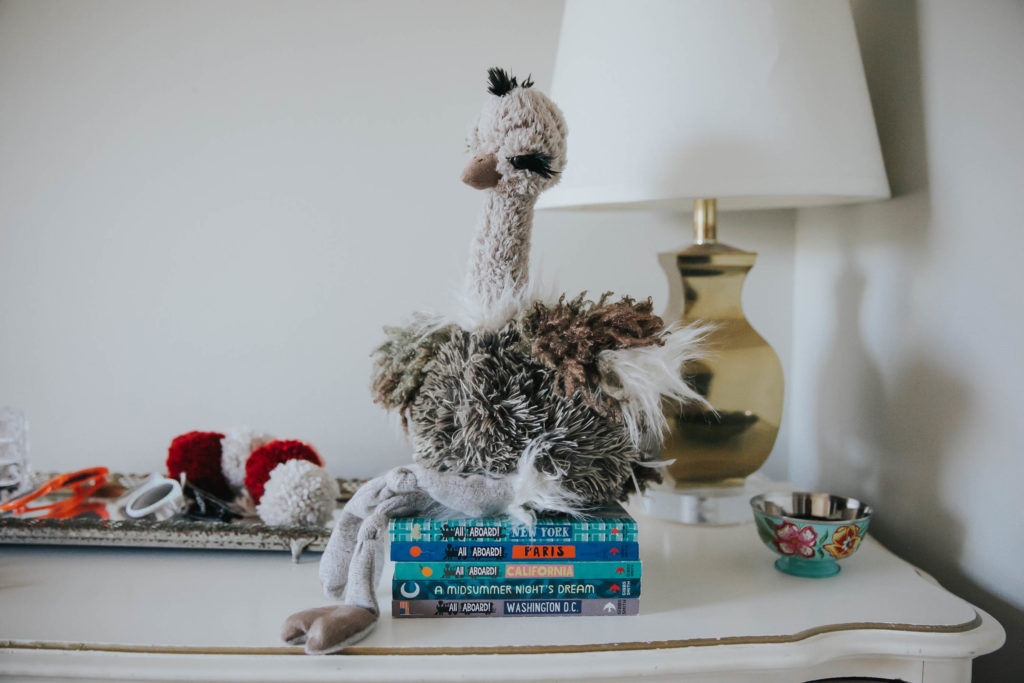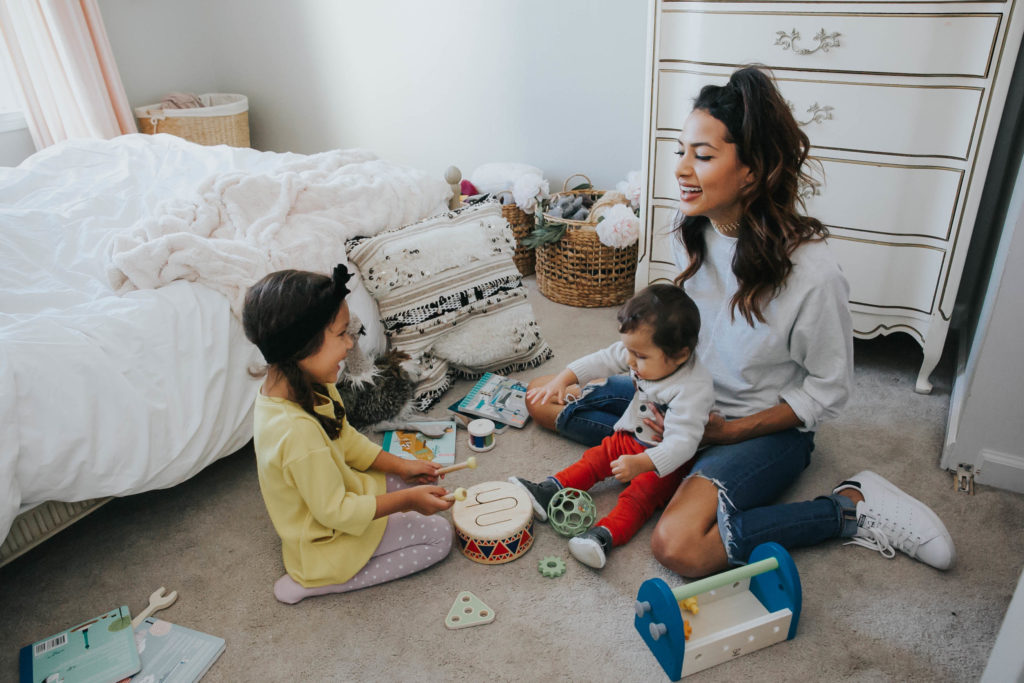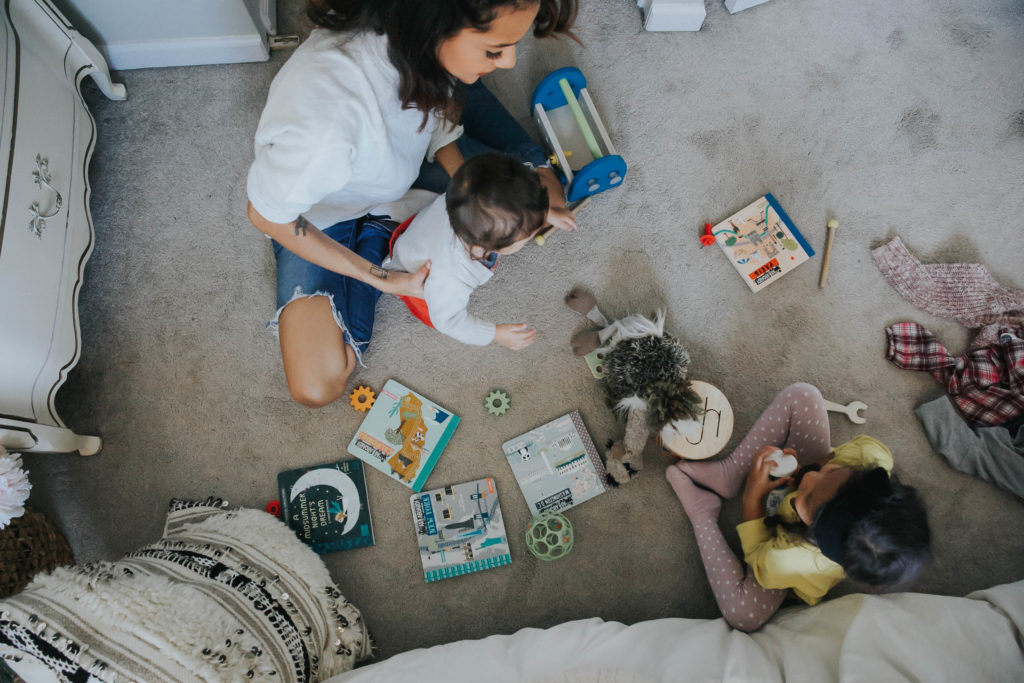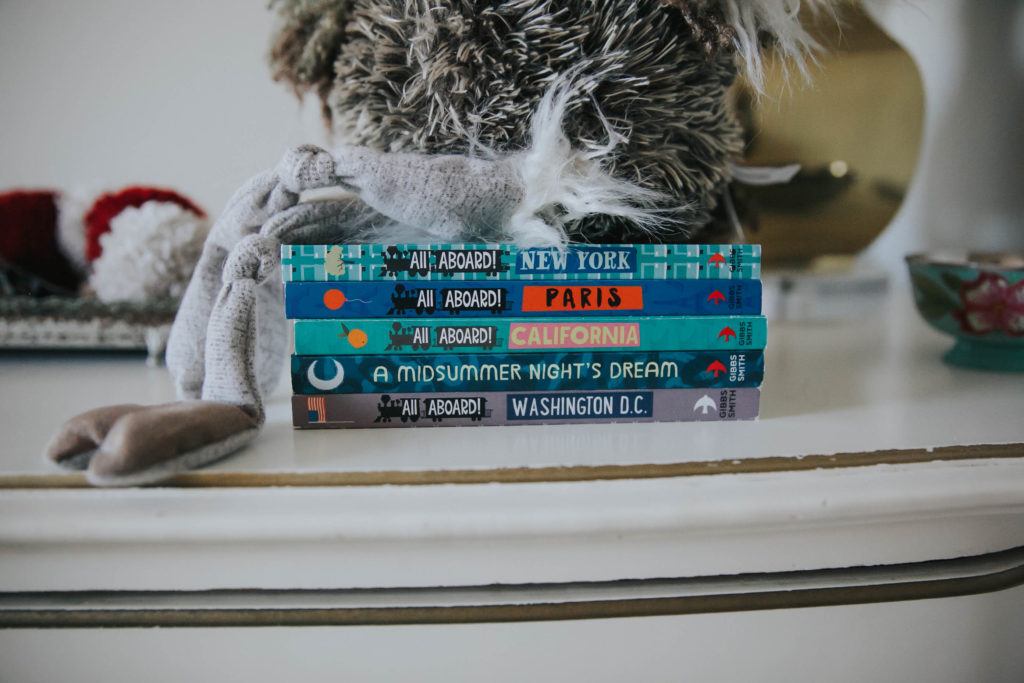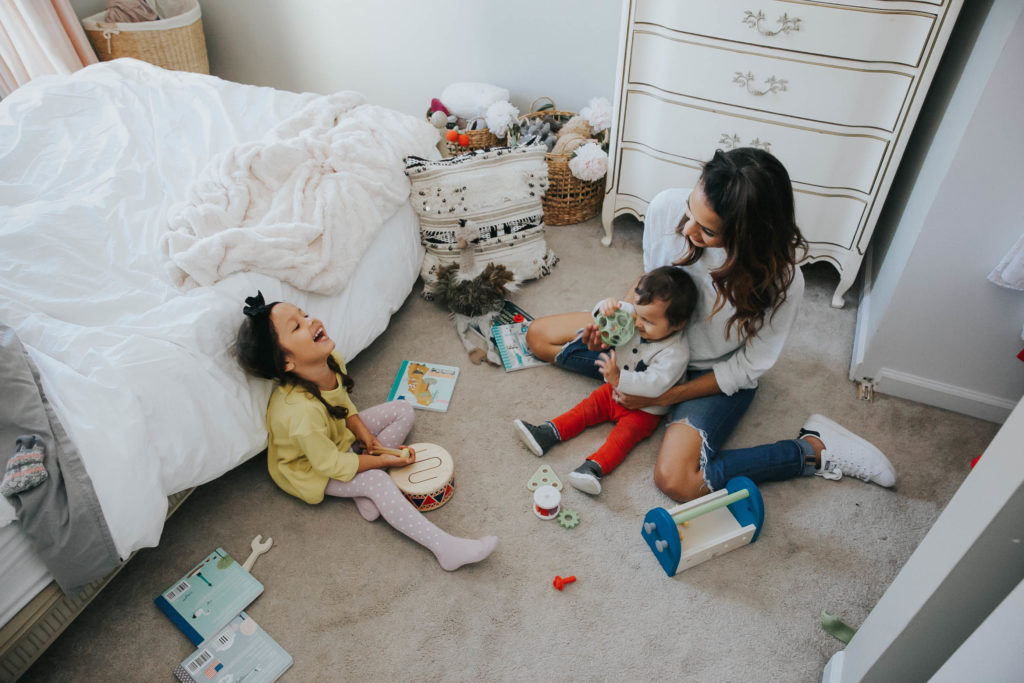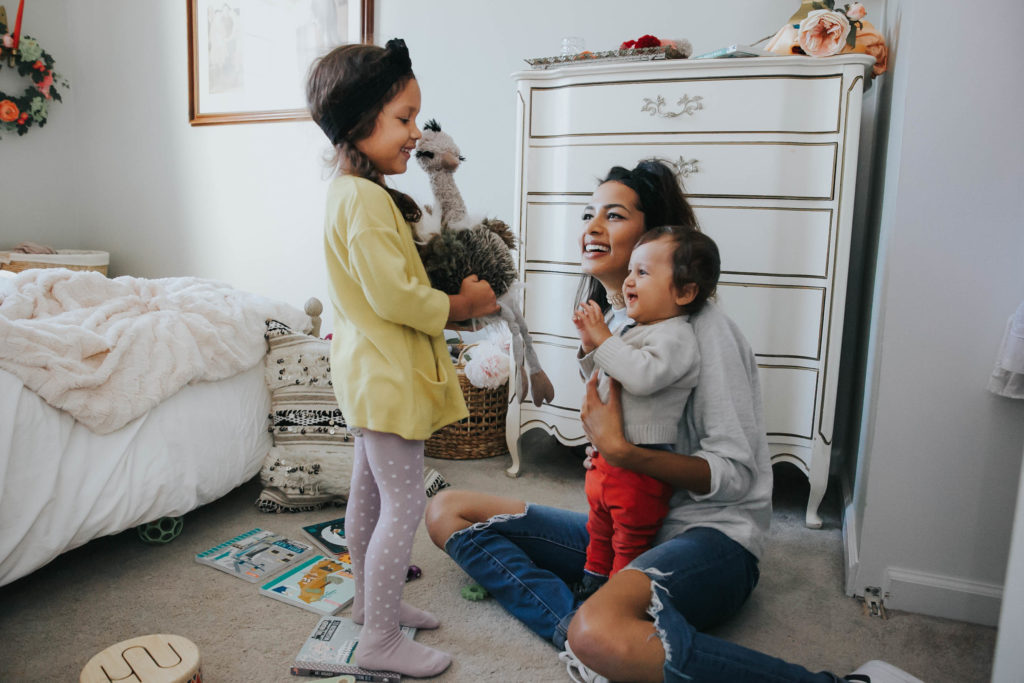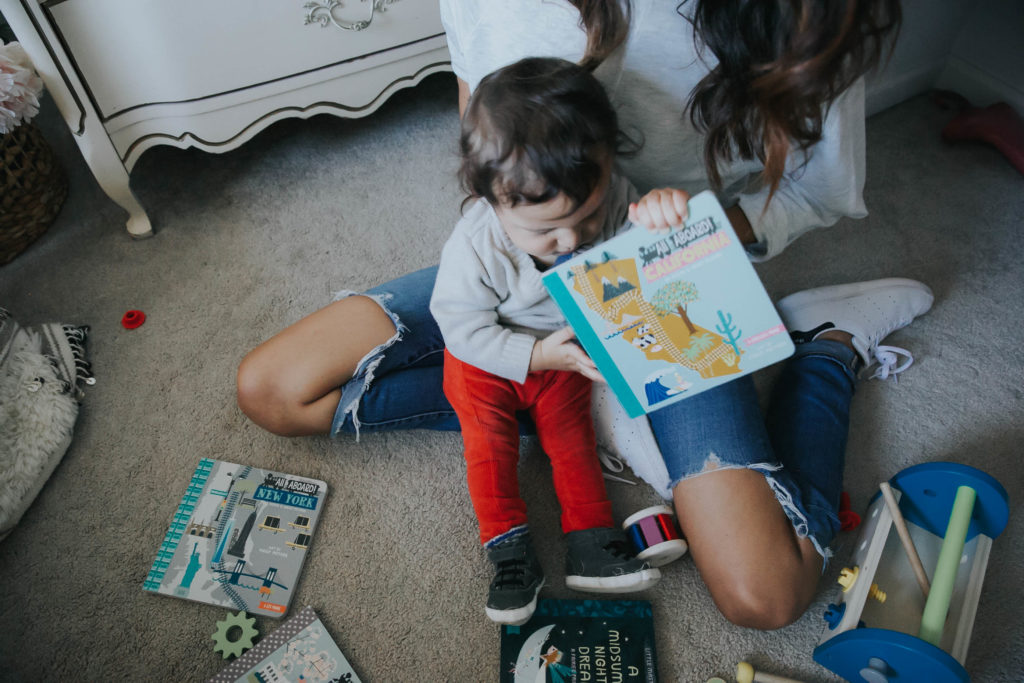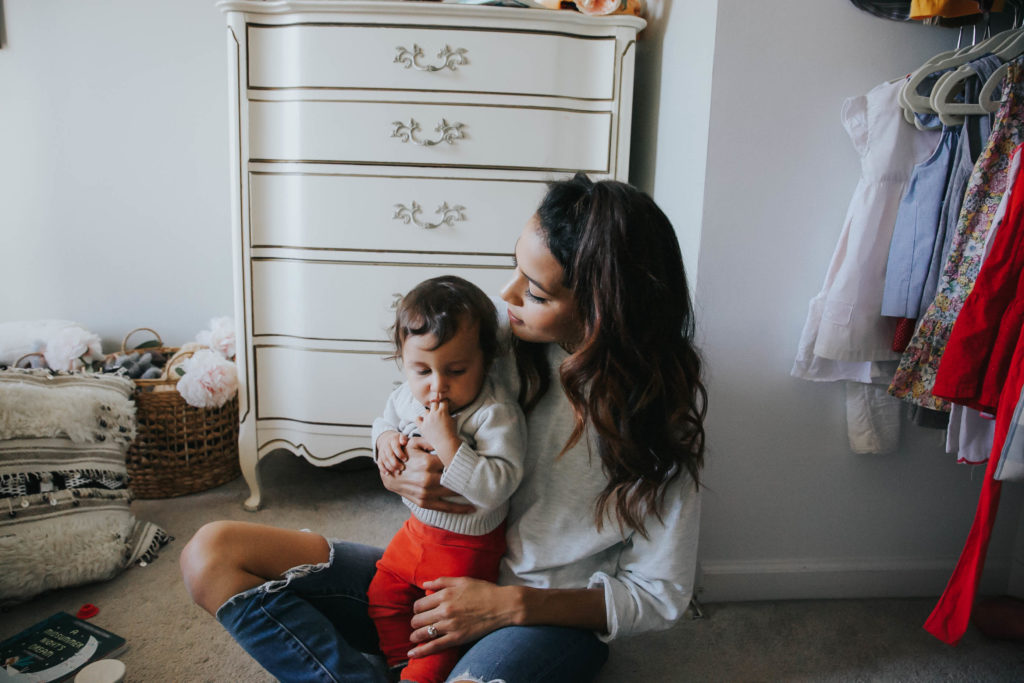 Books  //  Stuffed Ostrich  //  Toy Drum  //  Wooden Tool Set  //  Wooden Baby Rattle  // Green Ball Rattle
My Outfit: Top  //  Jeans  //  Choker  //  Sneakers
Hello! I hope everyone had a wonderful weekend.
One of our favorite things to do in the mornings after breakfast and before we leave the house is to have a little bit of play time. I think it's really important for the kids to have lots of time to bond with each other, and I make sure to give them my attention before the day gets rushed and busy. I feel like everyone starts the day off in a good mood when there is a little playtime involved.
Luna recently got a little toy drum from Baby Cubby and she is obsessed with it! She is SO into music and loves dancing and singing and making music, so she is constantly brining it out and making up songs on the spot. Beau thinks it's hilarious. The Baby Cubby is different because their team is made up of parents who actually use and test the stuff they carry, so you know you are getting the best and safest products on the market. They also price match (even on amazon!) and offer free shipping on orders of $49 or more. I love reading their blog to see what is new in the store and to check out their awesome parenting tips and tricks.
We are also really into the BabyLit and Lucy Darling books. I love the illustrations and cover art, and they look so pretty sitting out on the shelf in her room. We got books from some of the favorite places we've lived and visited and Luna loves pointing out all of the landmarks that she recognizes from D.C. The Baby Cubby has so many more cute books that I want to add to our collection like this National Parks one and The Secret Garden. Was anyone else as obsessed with the Secret Garden when they were younger as I was?
Luna is also so obsessed with this stuffed ostrich! I can't get over how cute it is – look at those eyelashes! Beau also got in on the action with his wooden baby rattle and green ball. He is fascinated by the fact that he can grab onto something so big, and it makes a little rattle sound when he shakes it so he is smitten with it.
I cherish these moments that I get to spend playing with my little ones. What are your favorite moments during the day?
Thank you so much for reading <3
xx,
Lauren
*this post was done in collaboration with Baby Cubby