It was so nice to have a long weekend for Memorial Day! If I have to be 100% honest I'm not quite ready to let go of spring yet. I think growing up in San Diego has made me a little intolerant of extreme weather.
I wore this look a while ago but I wanted to share it with you guys because I have worn this top so much since purchasing it. I love the color – it's not a combination that you see very often. I love the tie shoulder detail too, it reminds me of a lot of my favorite tops I had growing up in the 90's.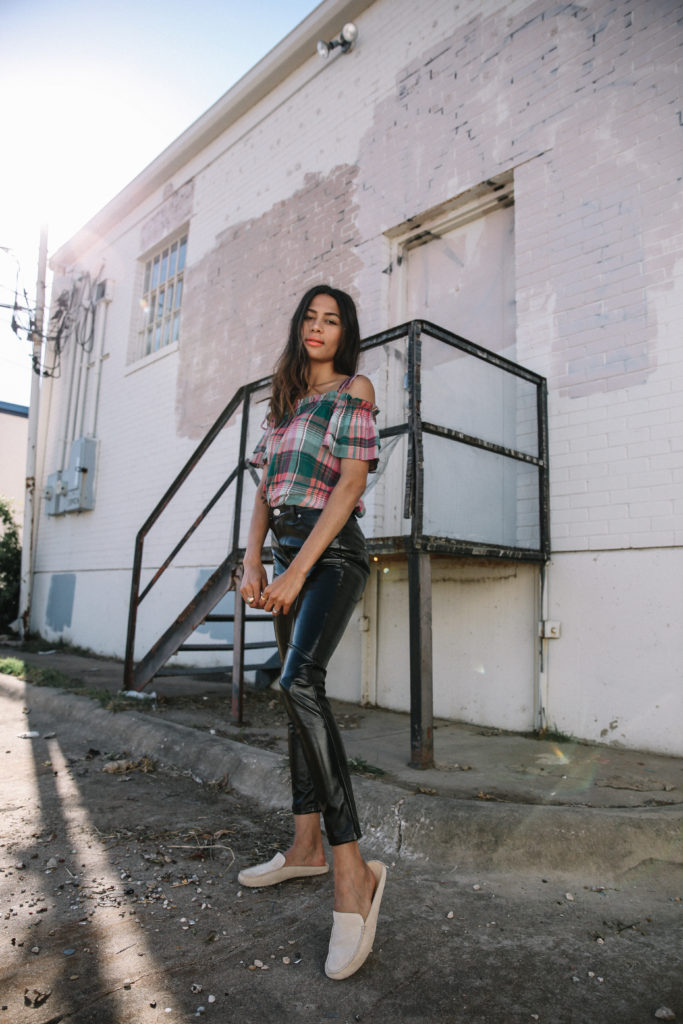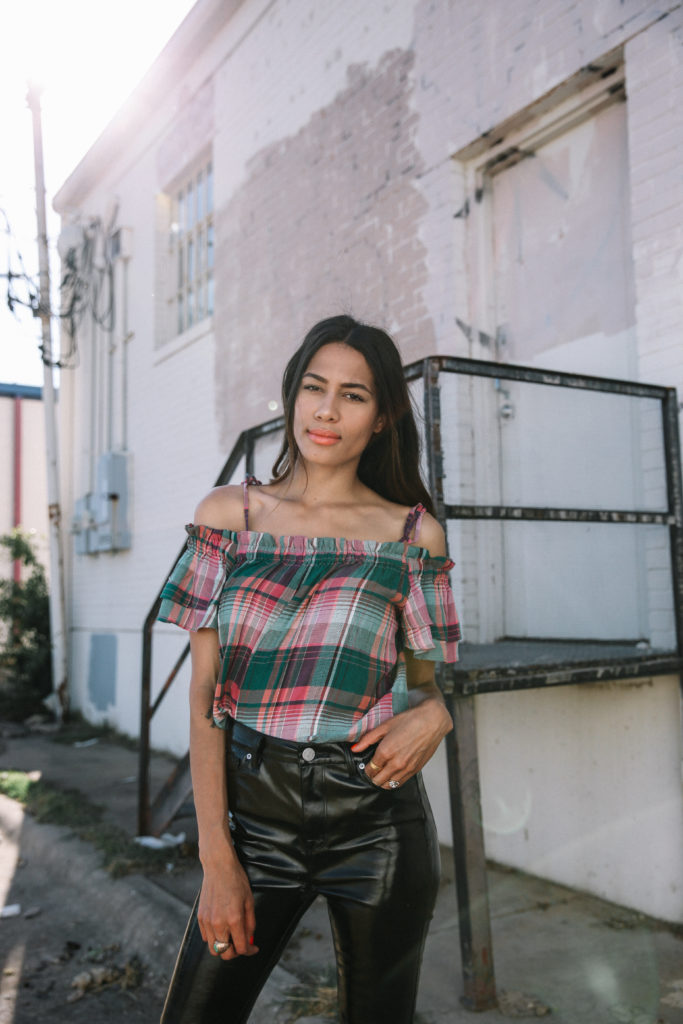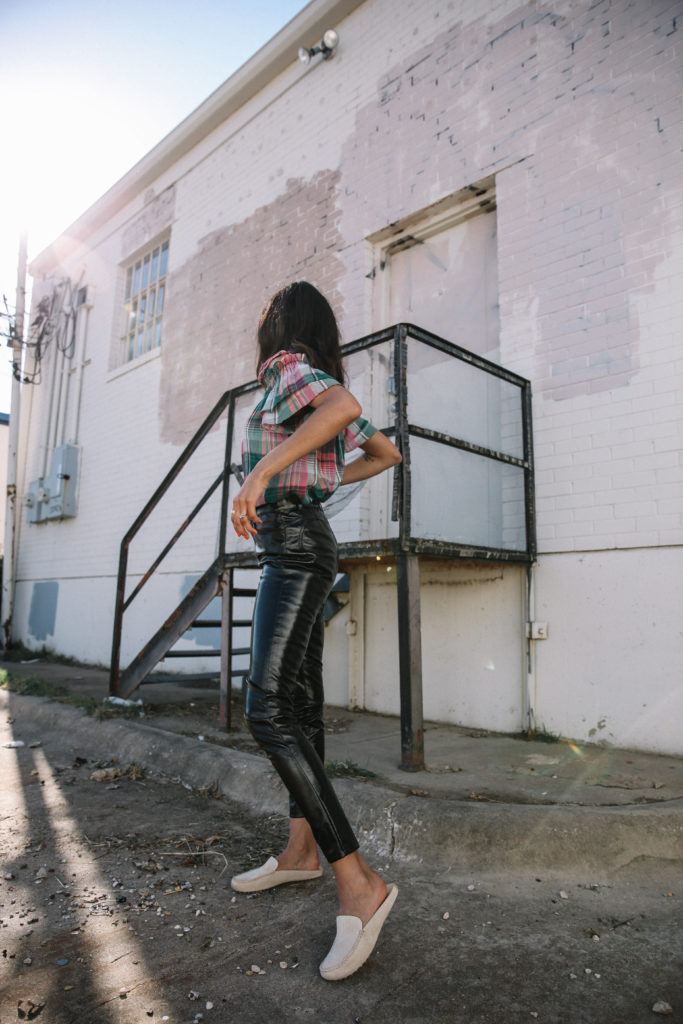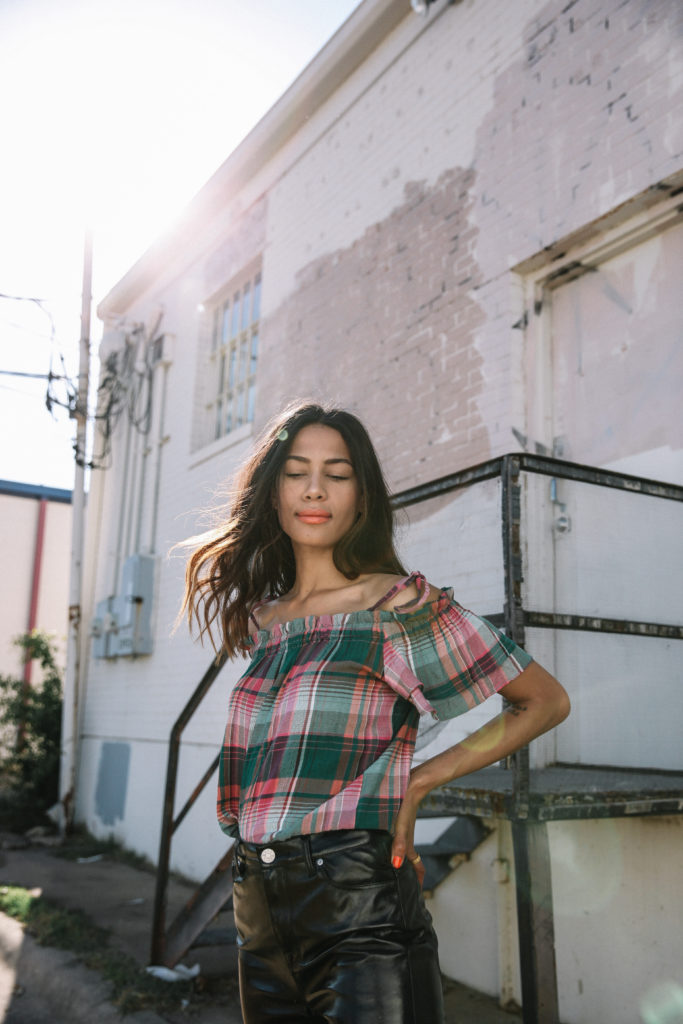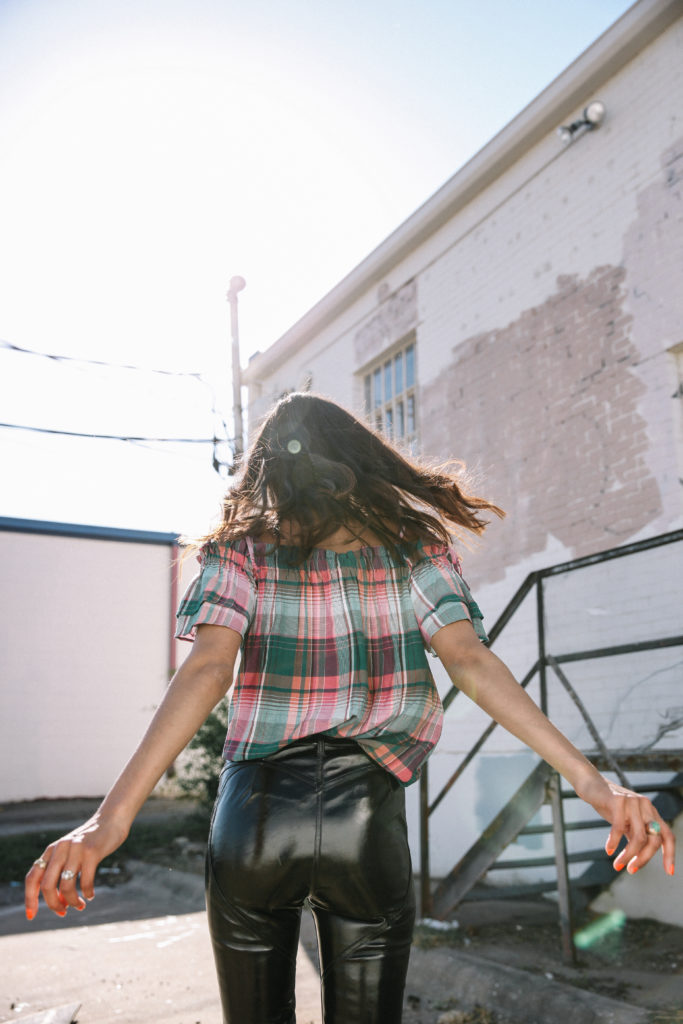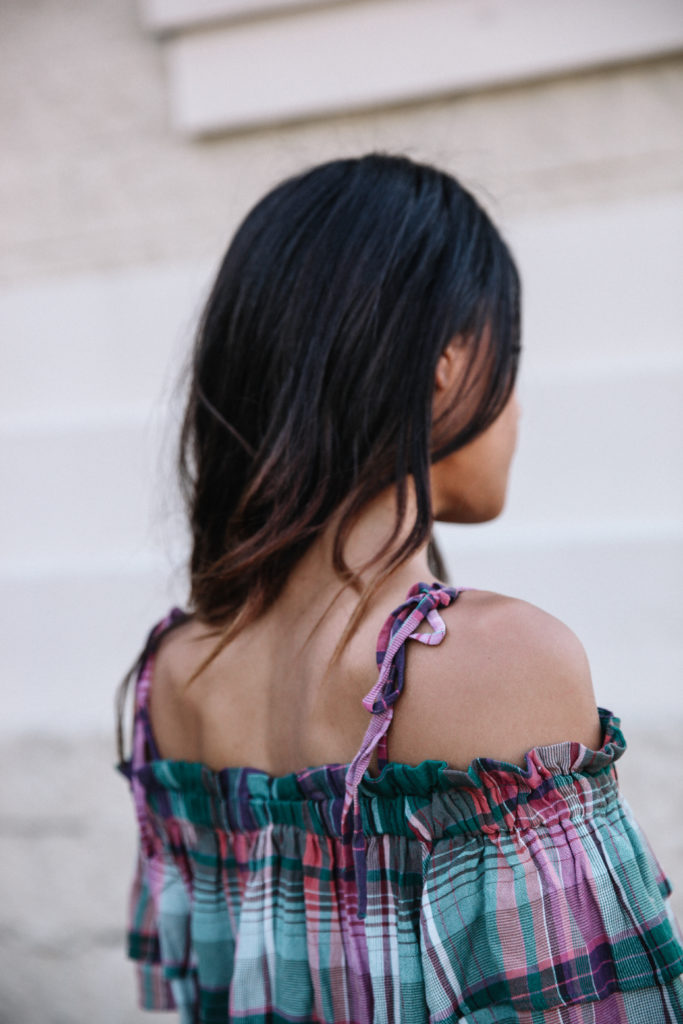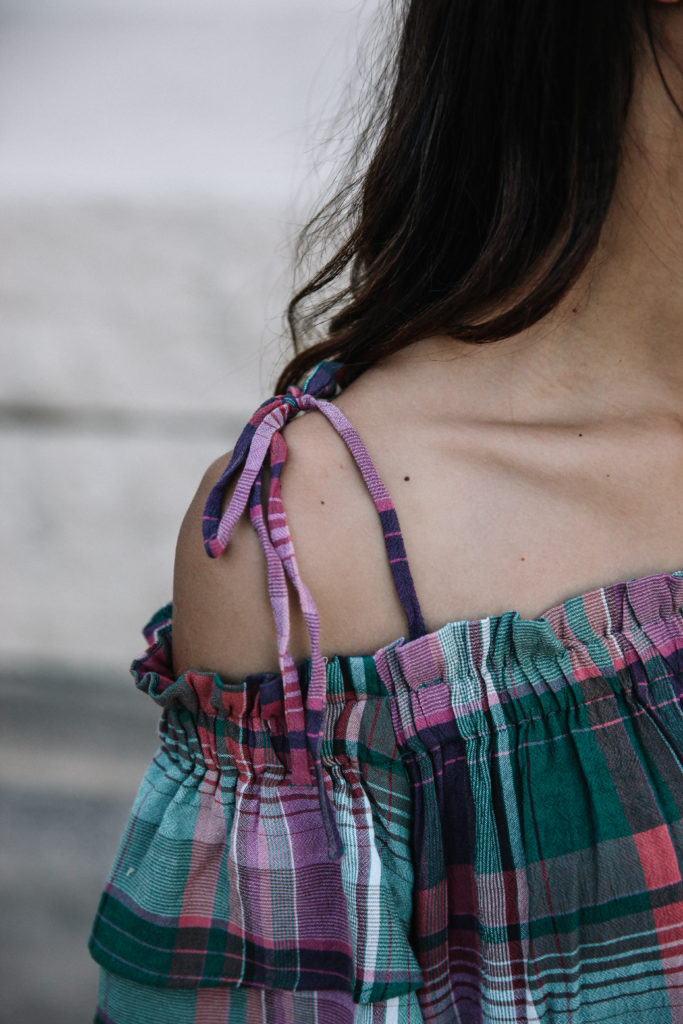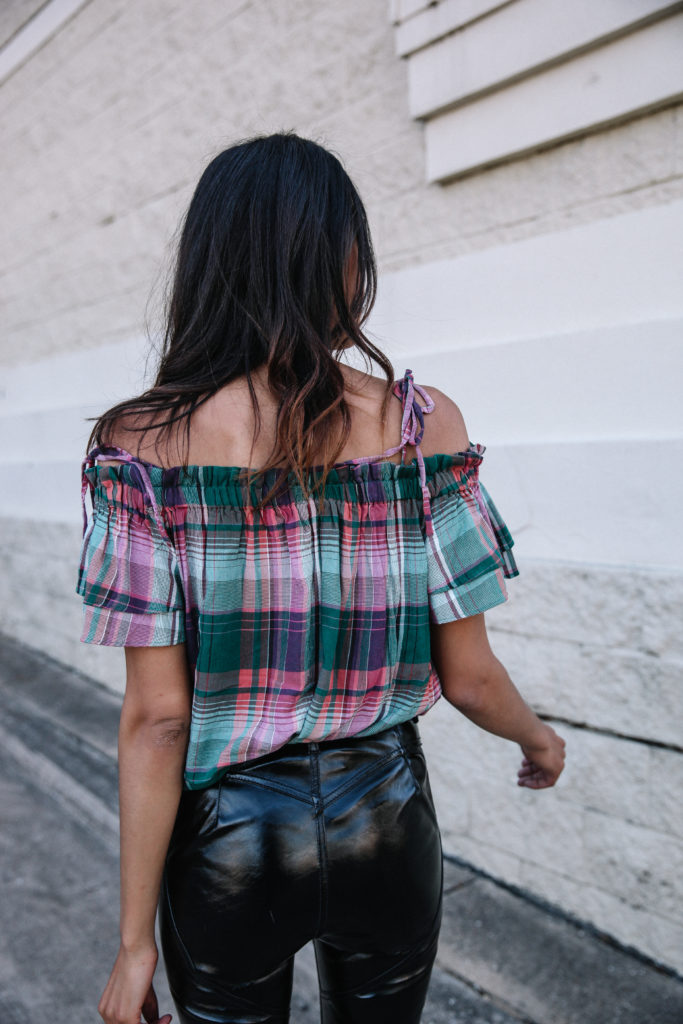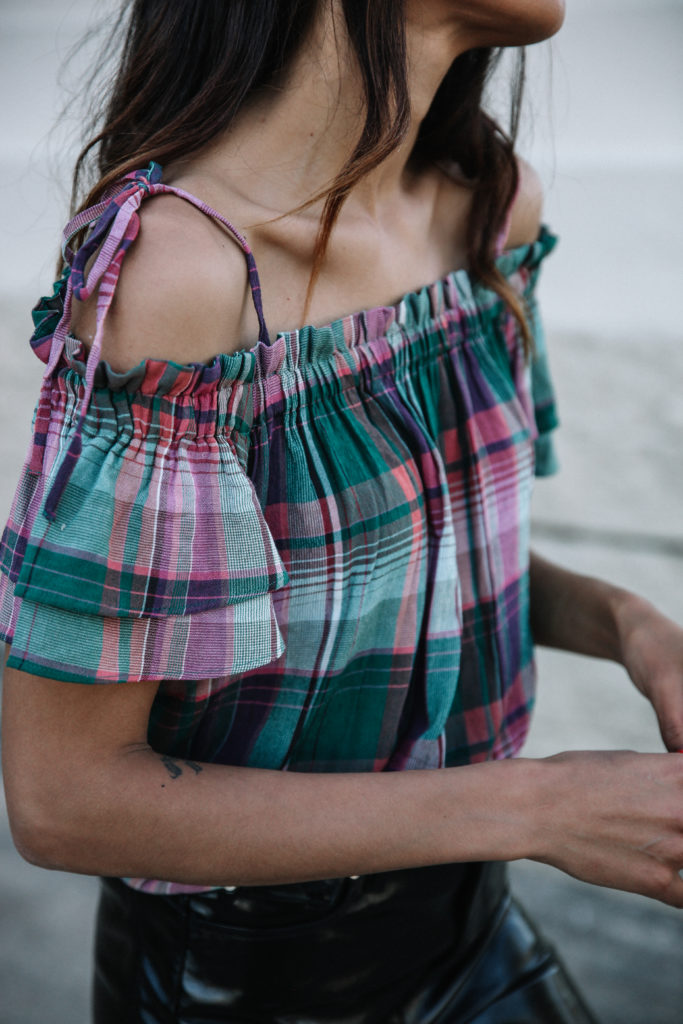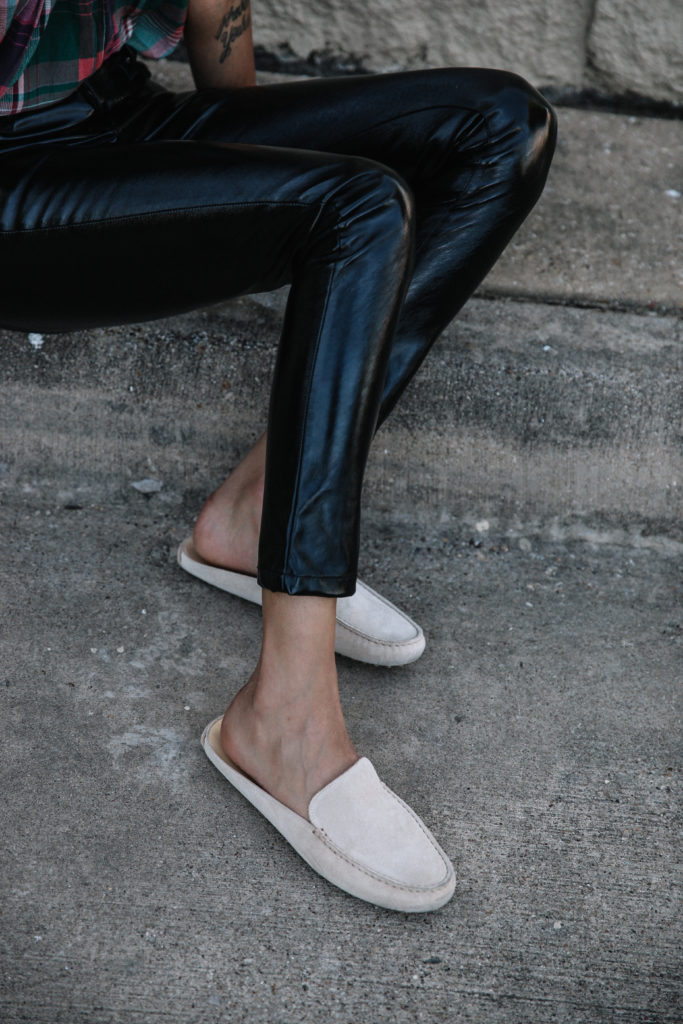 PLAID TIE TOP  //  VINYL PANTS  //  M. GEMI "FELIZE" LOAFERS
If you follow me on Instagram you'll know that I've been on a pinterest/tumblr bender. I've found myself in kind of a rut lately when it comes to getting dressed in the mornings, but I think it's important to allow yourself room to become inspired again. Over the long weekend, Kiel and I pulled out a bunch of old music that we used to listen to when we first met and stayed up until dawn. We've also been adding to our vinyl collection (which feels appropriate to mention since I'm wearing vinyl pants…) which is fun.
How do you stay inspired?