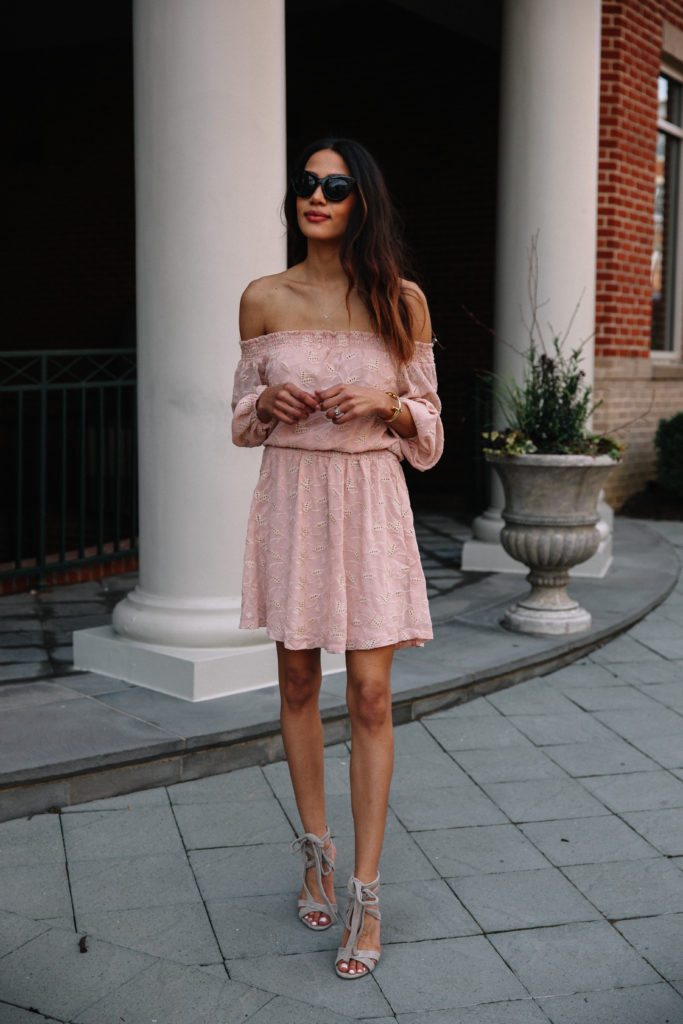 As time goes on, I'm starting to realize just how much I am not a cold weather person. I don't know how some people do it, but when it's cold outside all I want to do is hide under a bunch of blankets with some hot cocoa and watch netflix. Conversely, when the temperatures warm up I get a huge burst of energy. I think the Californian in me isn't built for single digit temps.
Last week we got a run of beautiful weather, and we spent as much time outside as possible. You better believe I took full advantage and ice coffee'd and bare-shouldered my way through the weekend. I used to think that dressing in pastels and florals for spring was so blasé, but then again my younger self also had an 80's leather jacket that looked straight out of Blade Runner that I never took off. I can't trust my 19 year old self's fashion choices.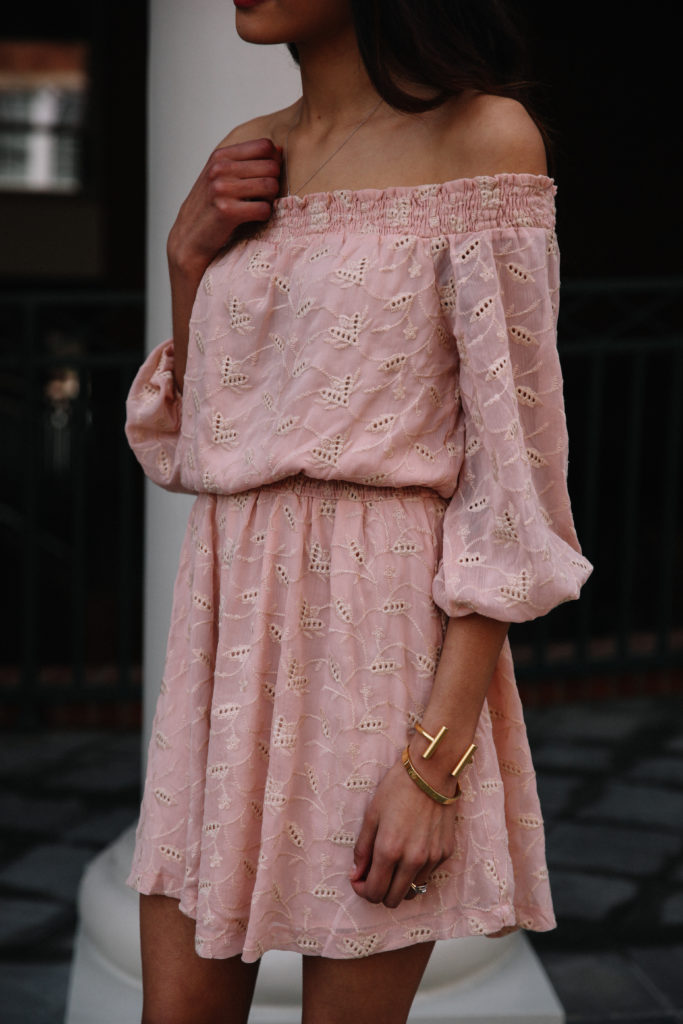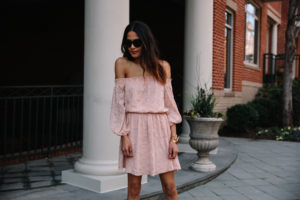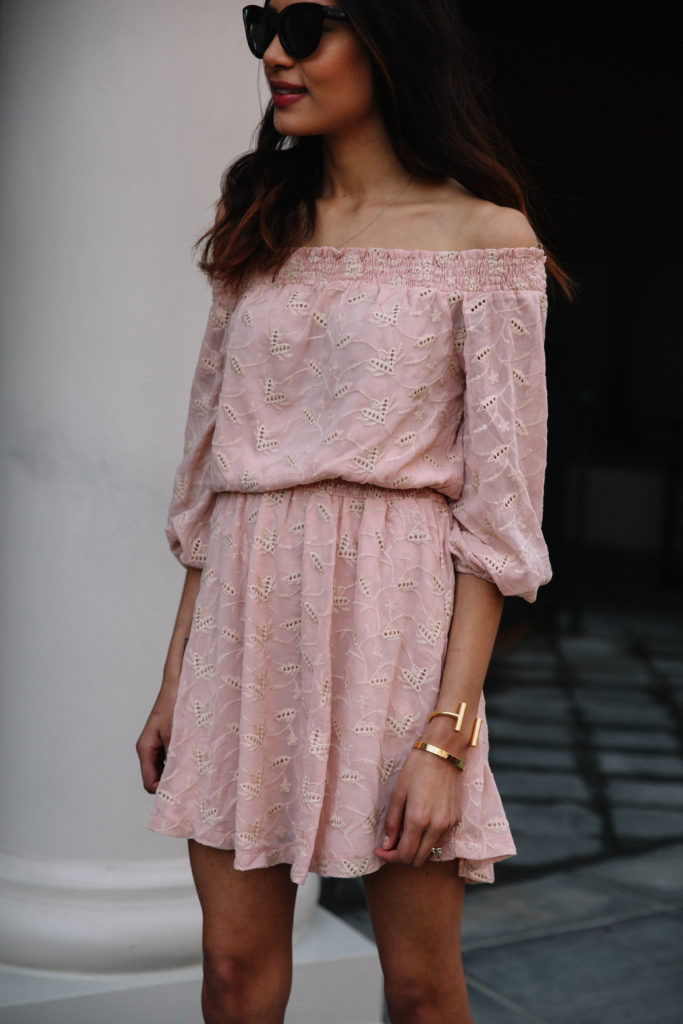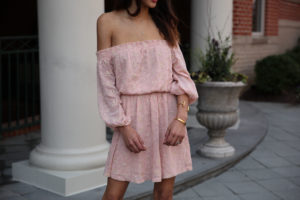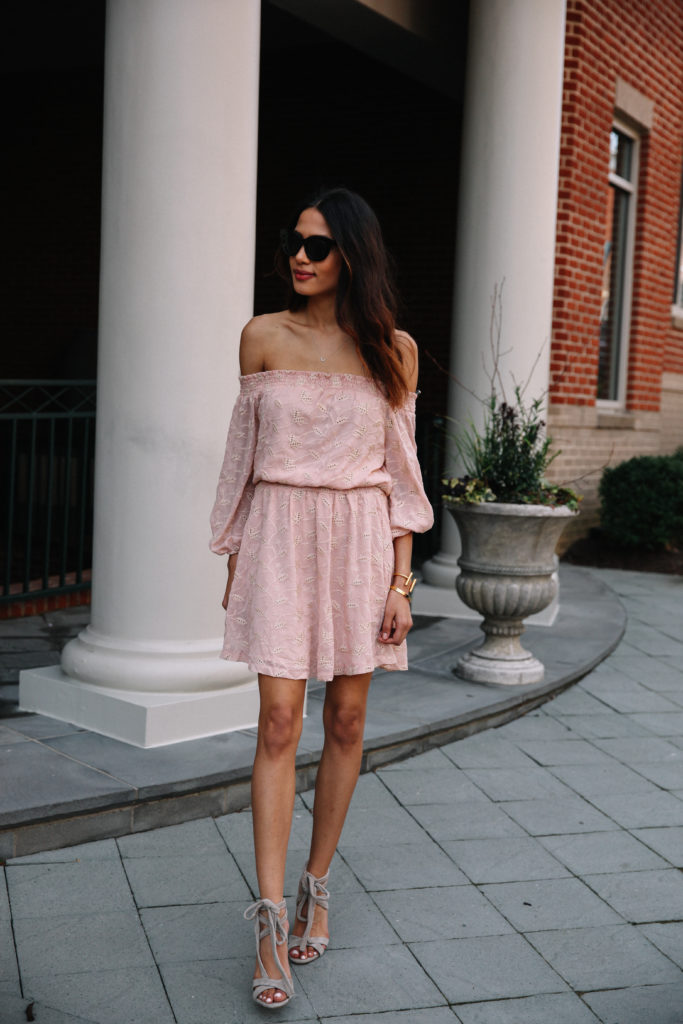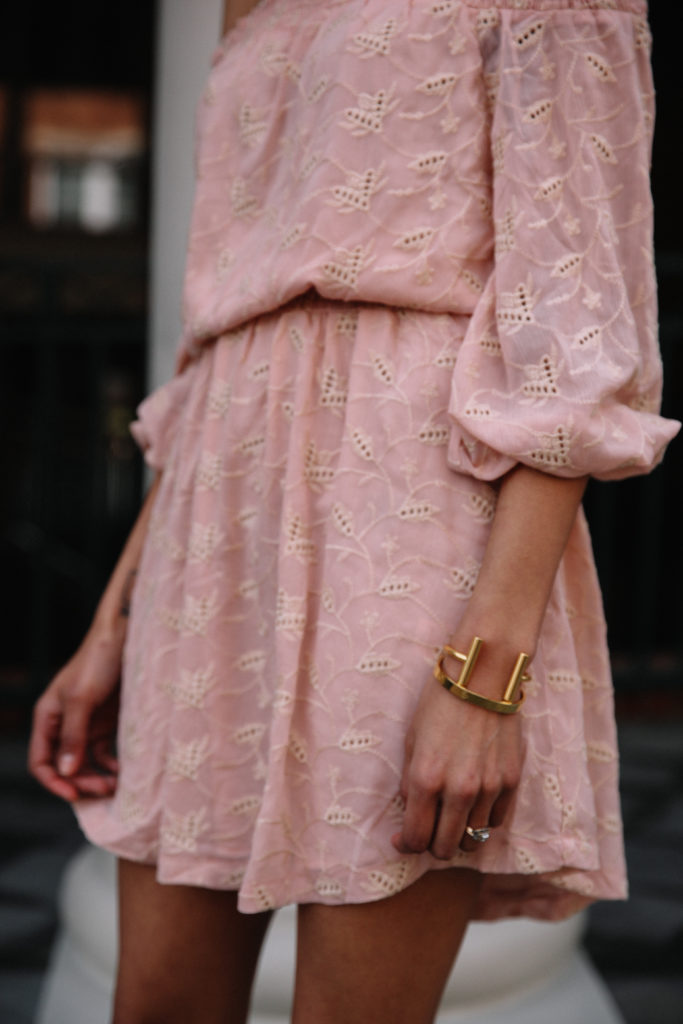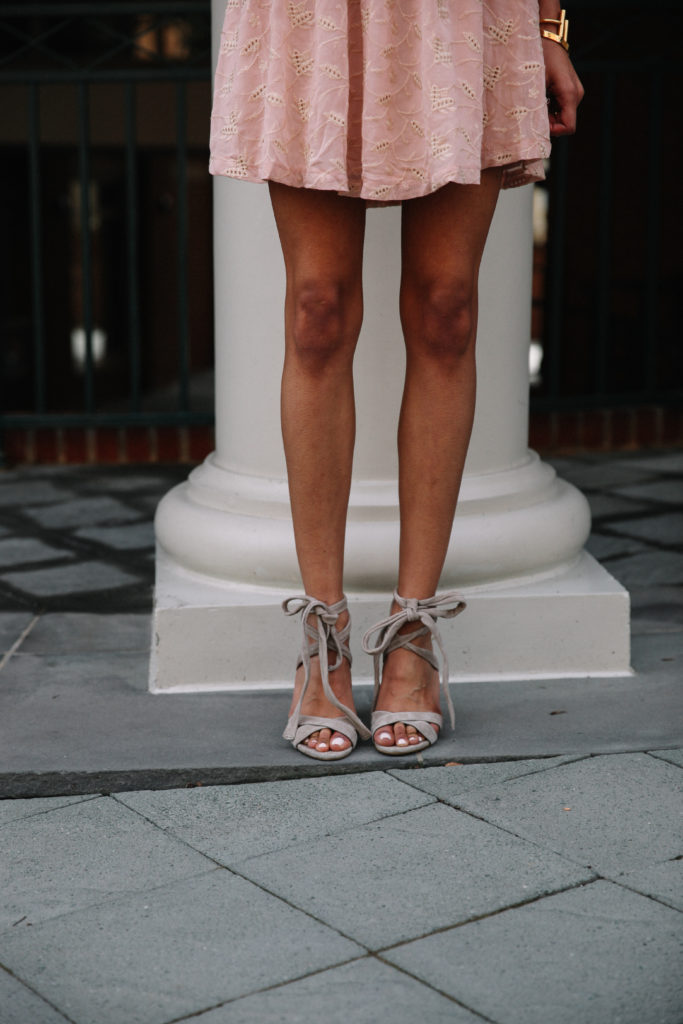 DRESS (UNDER $100)  //  WRAP HEELS  //  SIMILAR SUNGLASSES  //  NECKLACE  // SIMILAR BRACELETS HERE AND HERE
After living through my third east coast winter I'm like "GIVE ME ALL THE PASTEL DRESSES!" I used to categorize myself as a pretty un-feminine dresser, but I've really been embracing ruffles and florals lately. This is why I love fashion so much, it's something that I can change based on my mood and where I am in my life. It's always changing and evolving, and I love that all of you are along for the ride! I just want to say thank you so much to all of you that read this blog and follow along.
xx,
Lauren