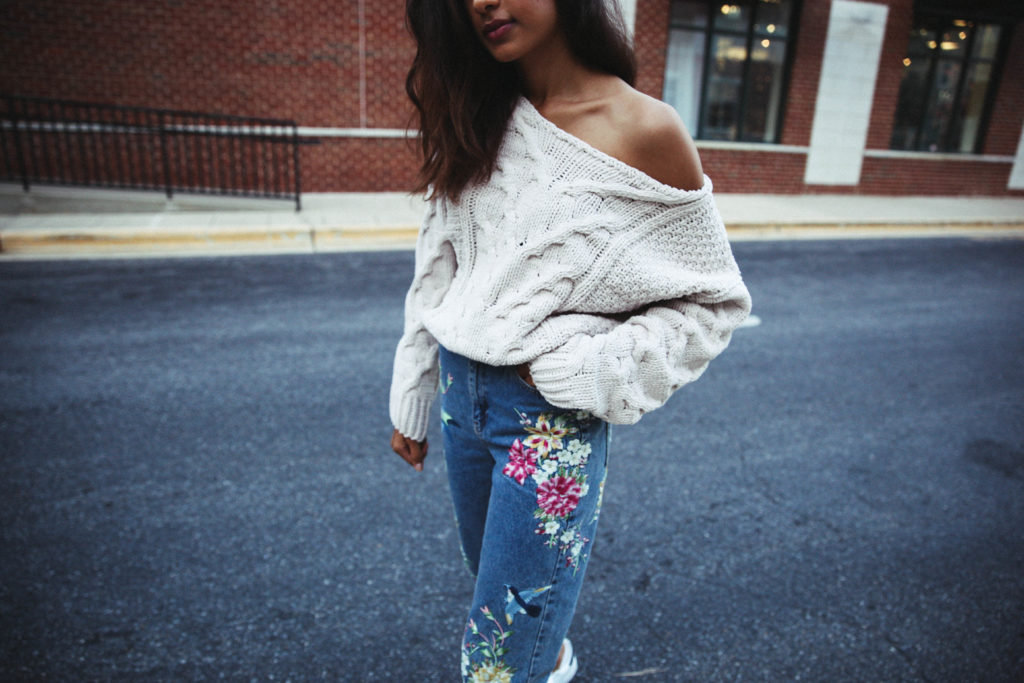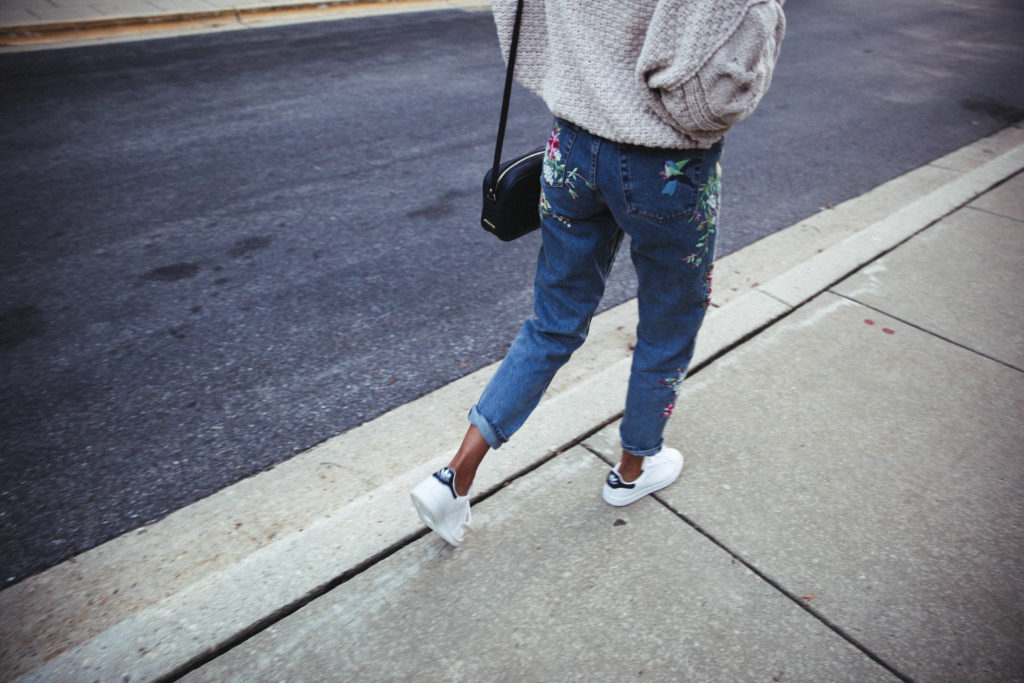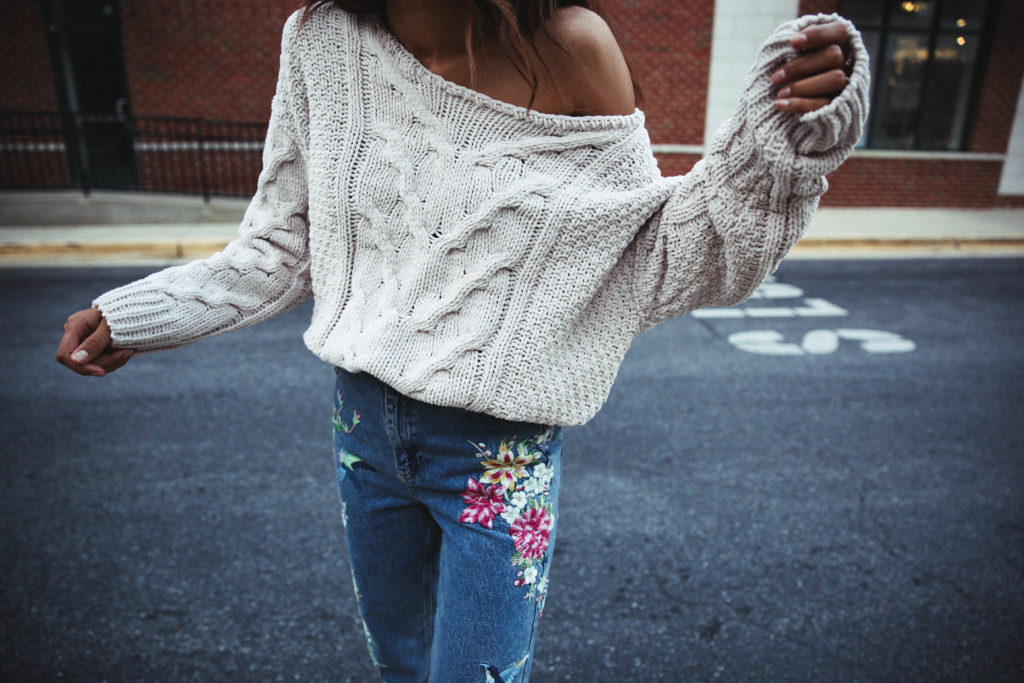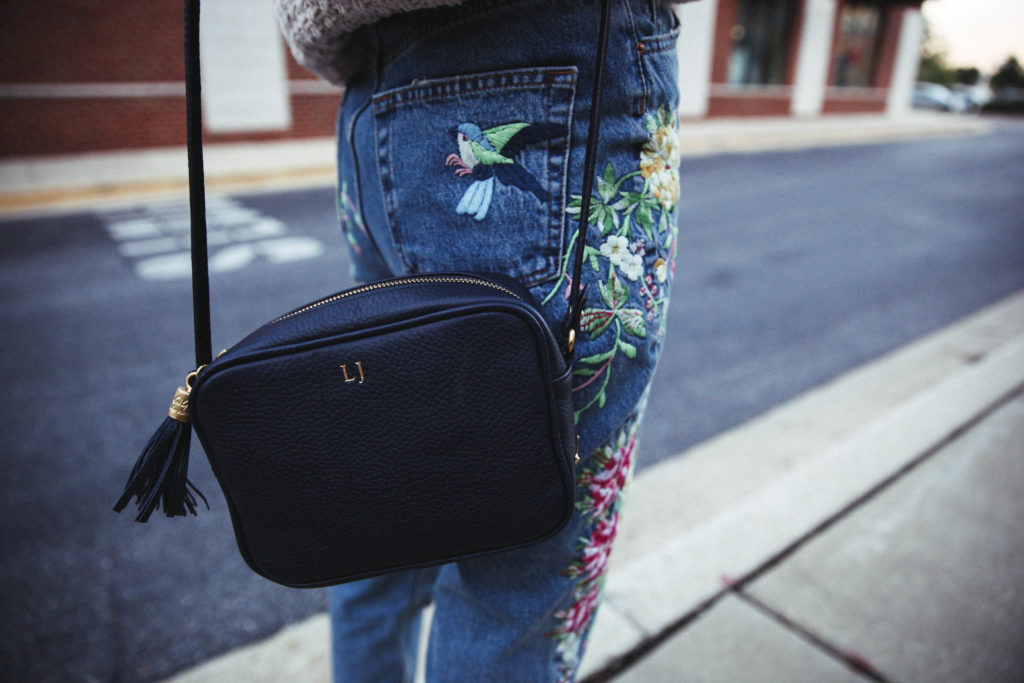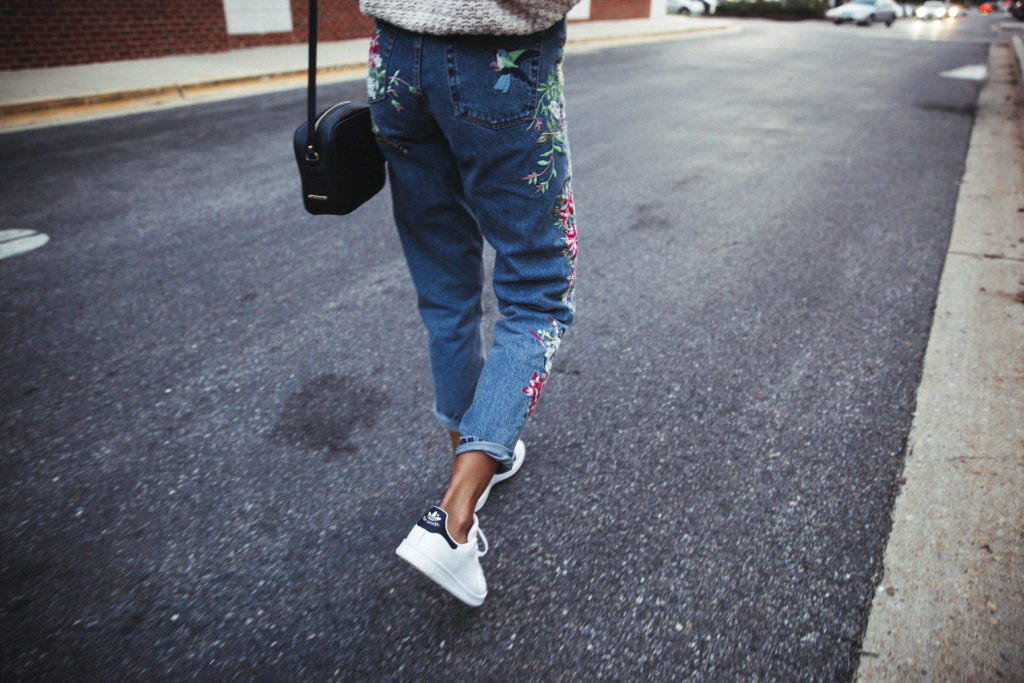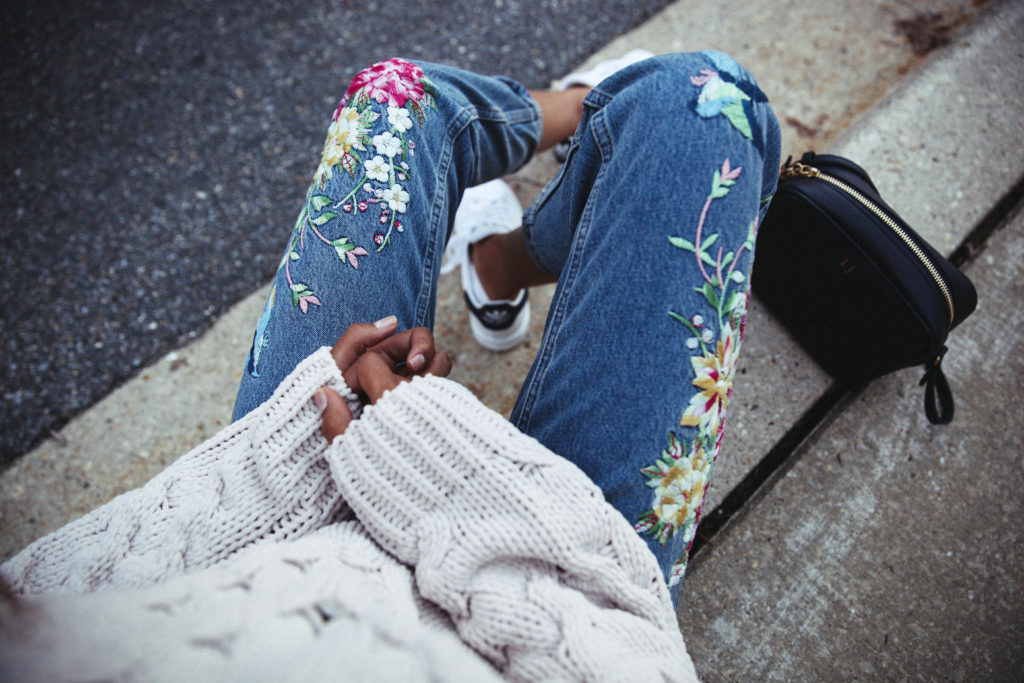 Sweater (I'm wearing a size Small) // Jeans  //  Sneakers  //  Bag
Happy Friday! This outfit is something that you would be likely to see me in if you ran into me on the street. I love a good pair of denim, and the embroidery on these just adds a little something to make them special. Embroidery is huge this fall so this pair of embroidered denim is going to get tons of wear from me this season.
Another thing that I've been stocking up on lately is oversized sweaters. I love how they are so cozy, and when they show a little bit of shoulder they look sultry and not frumpy. Now that fall weather is upon us I am taking full advantage of being able to bare my shoulders before I have to throw a winter coat on top of all of my outfits. =/
I hope everyone has a fun weekend planned. We went apple picking last weekend and had SO much fun, so I want to spend this weekend celebrating the new season too! I have so many recipes I want to try and places I want to go to and pictures I want to take. This is definitely my favorite season.
Have a great weekend!