Happy Wednesday!
I am so excited to introduce you guys to a project I've been working on with nine other lovely bloggers. One of my favorite things about blogging is getting to see everyone's styles and personalities on display through their outfits – it is so inspiring! Styling outfits is so much fun because everyone has their own interpertation of a look and puts their own spin on things, it's amazing to see how many ways one piece can be styled.
It was with this idea in our minds that One Nation Under Chic was born. It is a group of ten life and style bloggers from all over the United States (from Boston to San Diego, From Oklahoma to D.C. ) who all share the same love for style and fashion – and more importantly, versatile and affordable fashion. Each month, we will feature a new piece that we all style in our own way.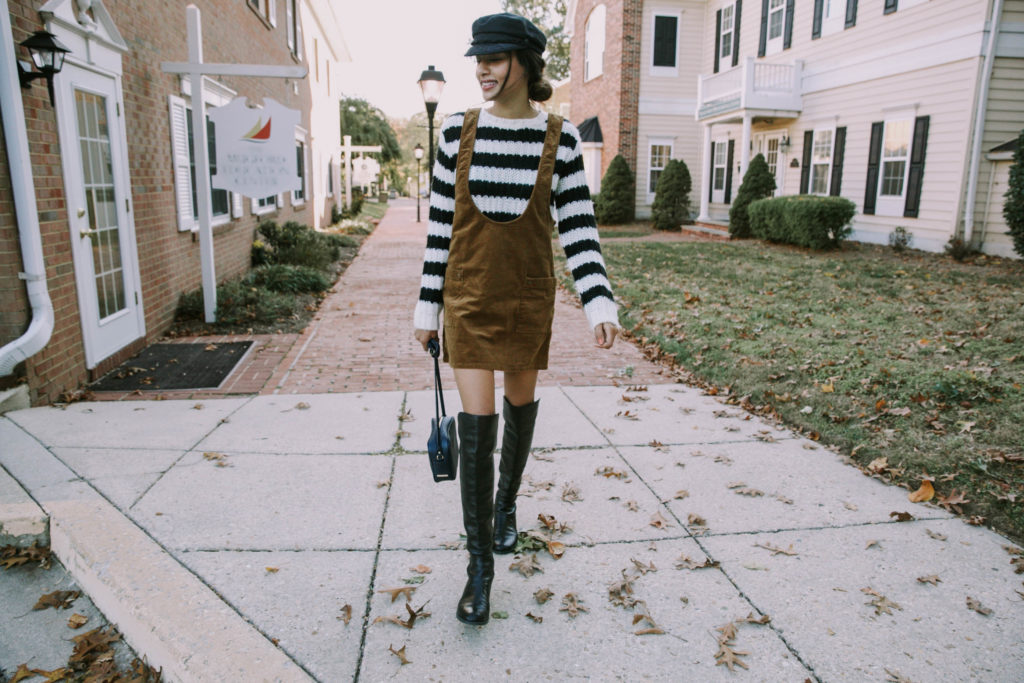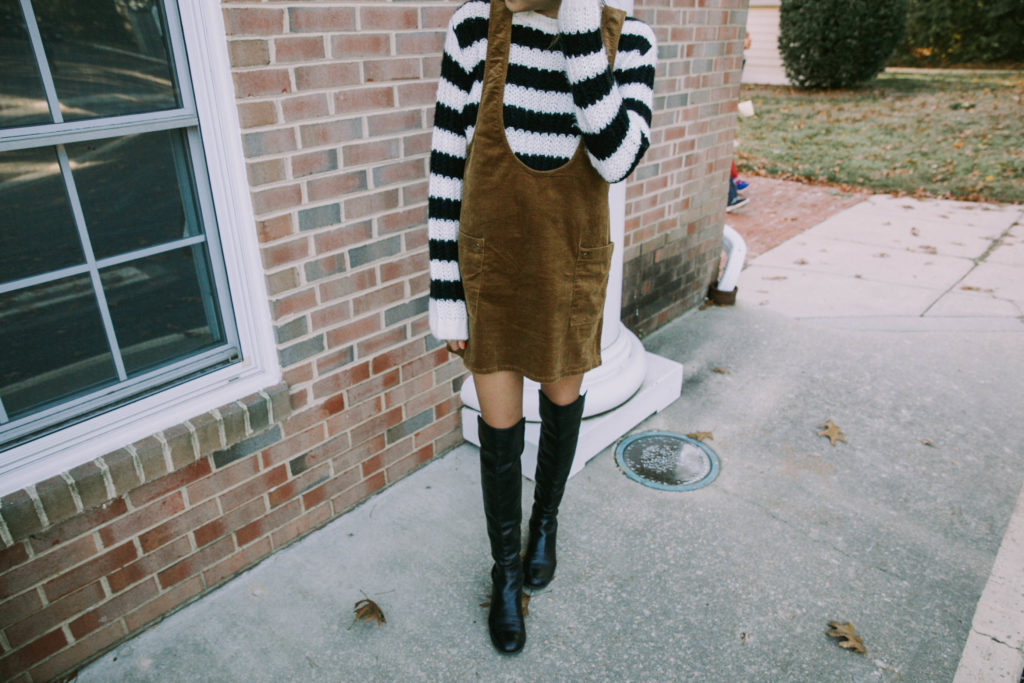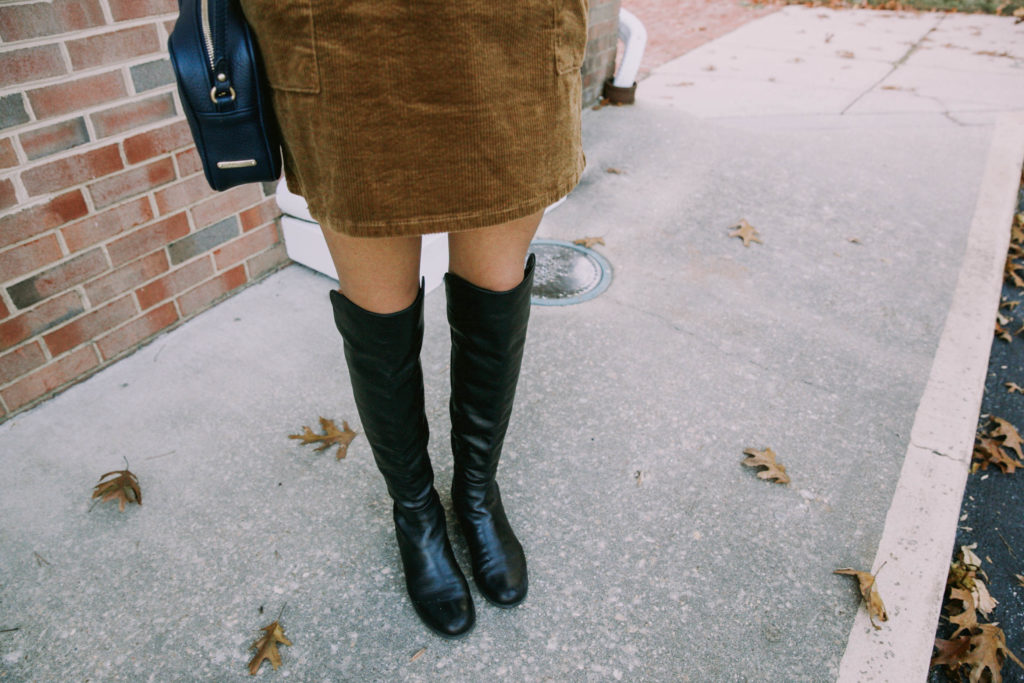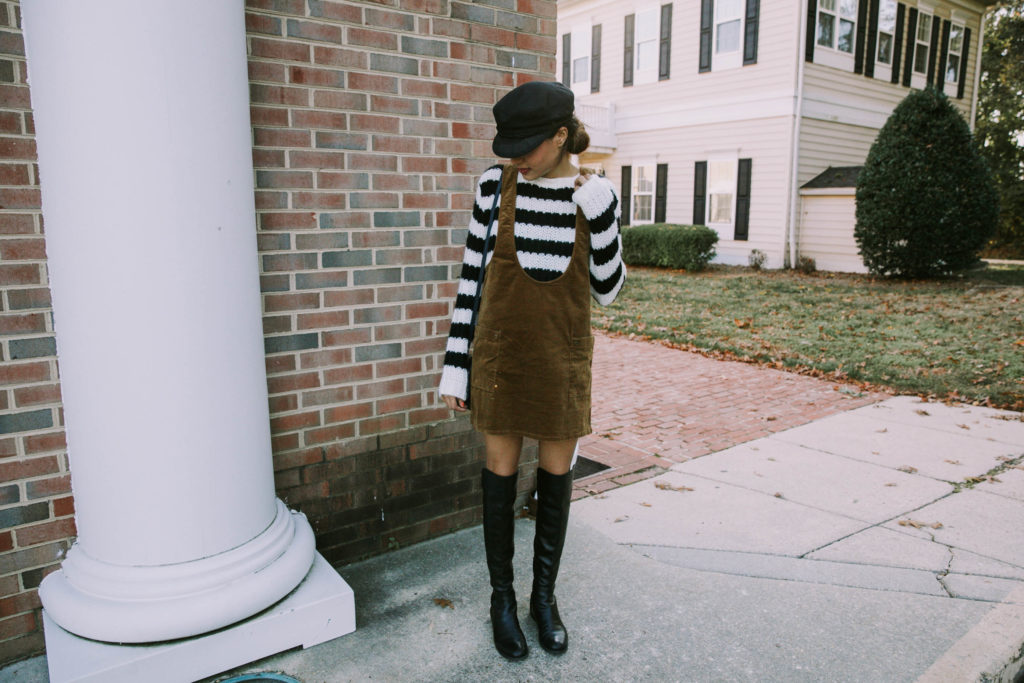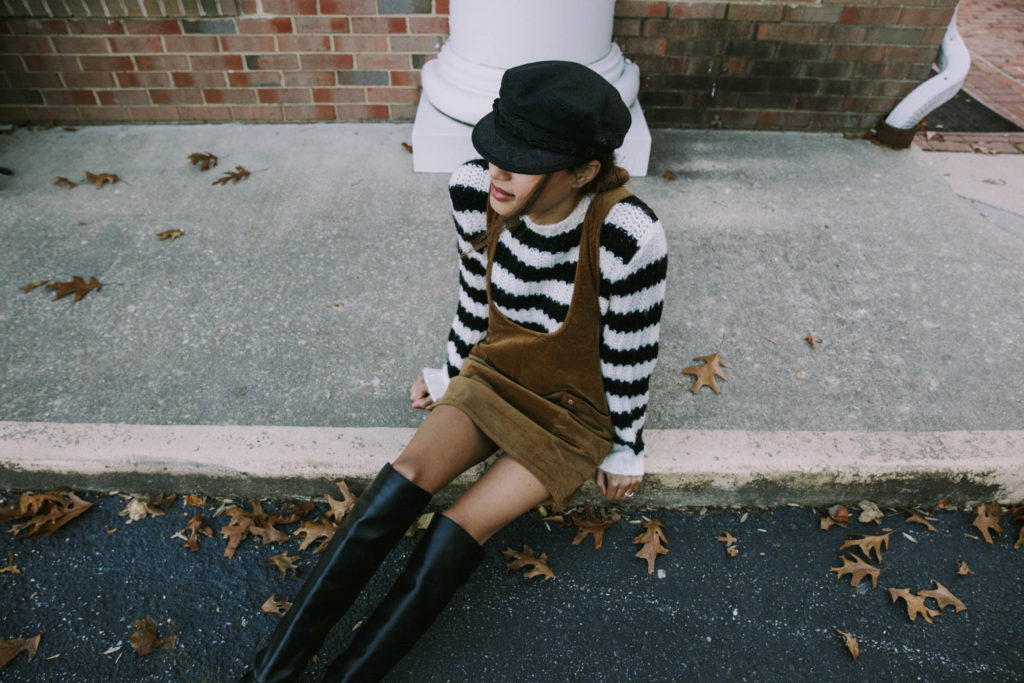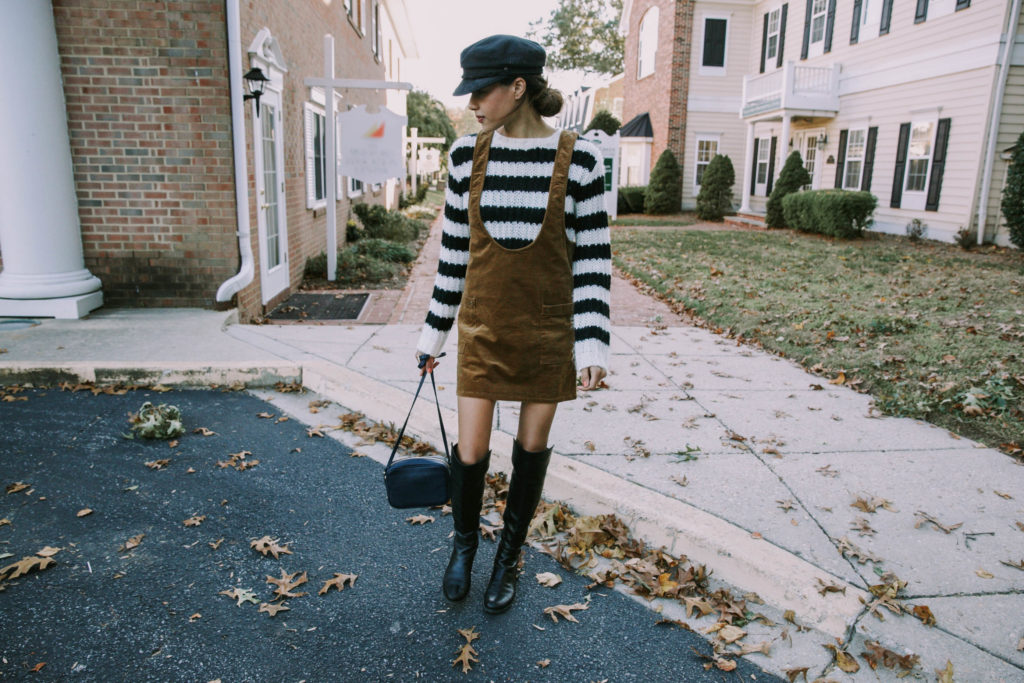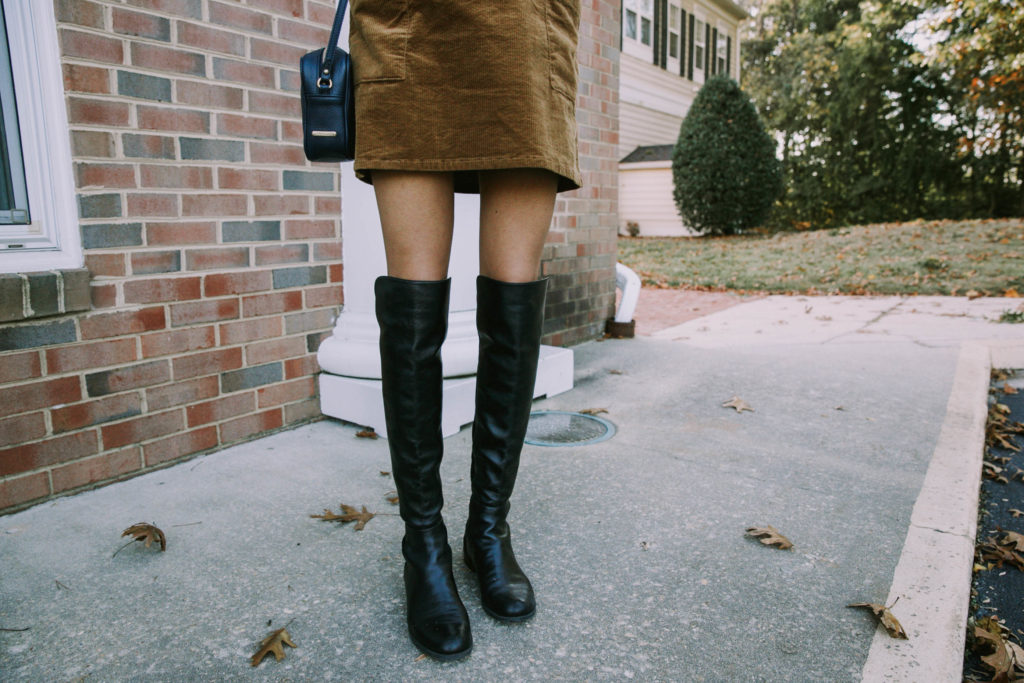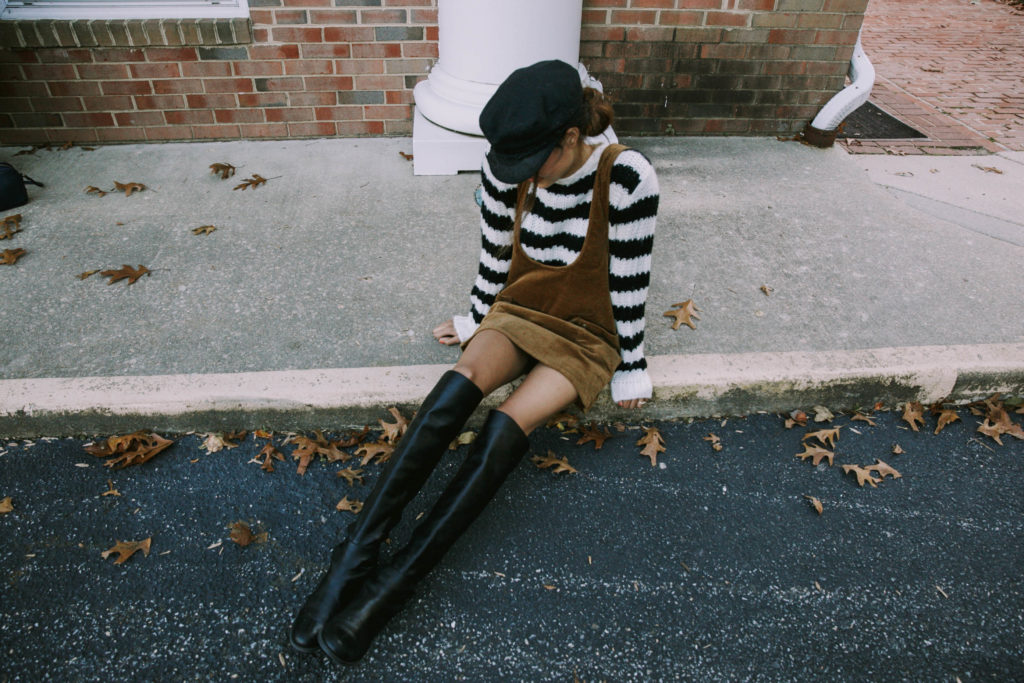 Sweater  //  Corduroy Jumper (less than $80 and it comes in four colors!) //  Boots  //  Similar Hat
This month we decided to go with a fall wear-with-everything striped sweater. The knit is so warm and cozy that I didn't freeze my butt off even though my legs were (mostly) bare. I love the idea of layering chunky knits under overalls and jumpers (I've seen it all over Pinterest lately!), and these boots are such a good investment boot. I splurged on them last year and haven't looked back since! 😉
To see how the other girls styled this look, follow @OneNationUnderChic on Instagram!
We had such a good time brainstorming and coordinating our outfits this month! These girls are truly amazing and their styling skills are truly inspiring. I can't wait to show you guys what we have planned for next month!