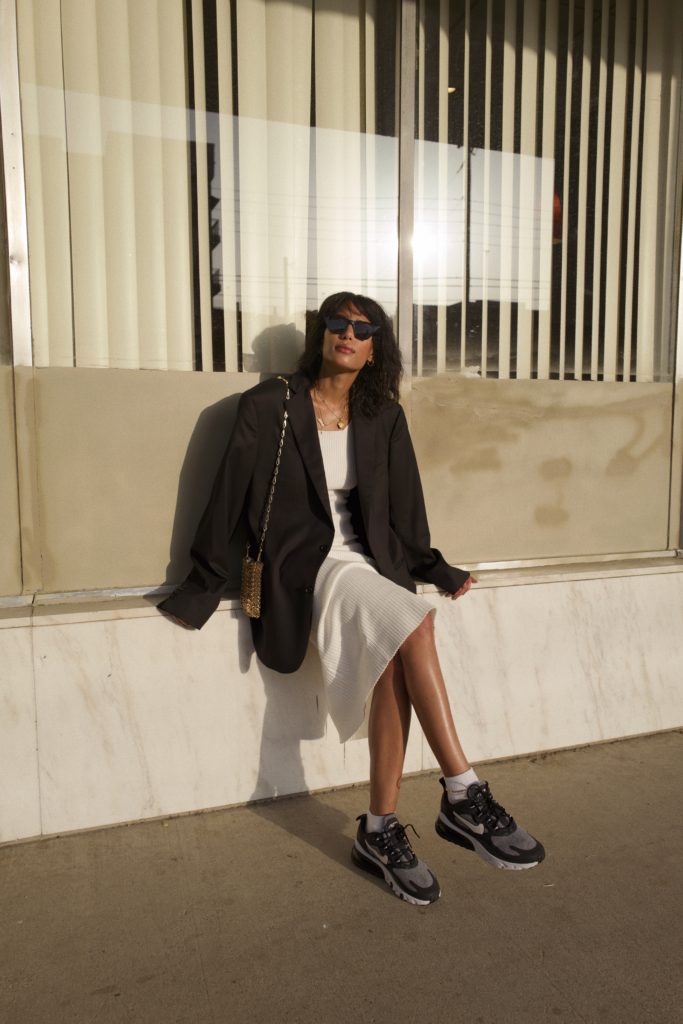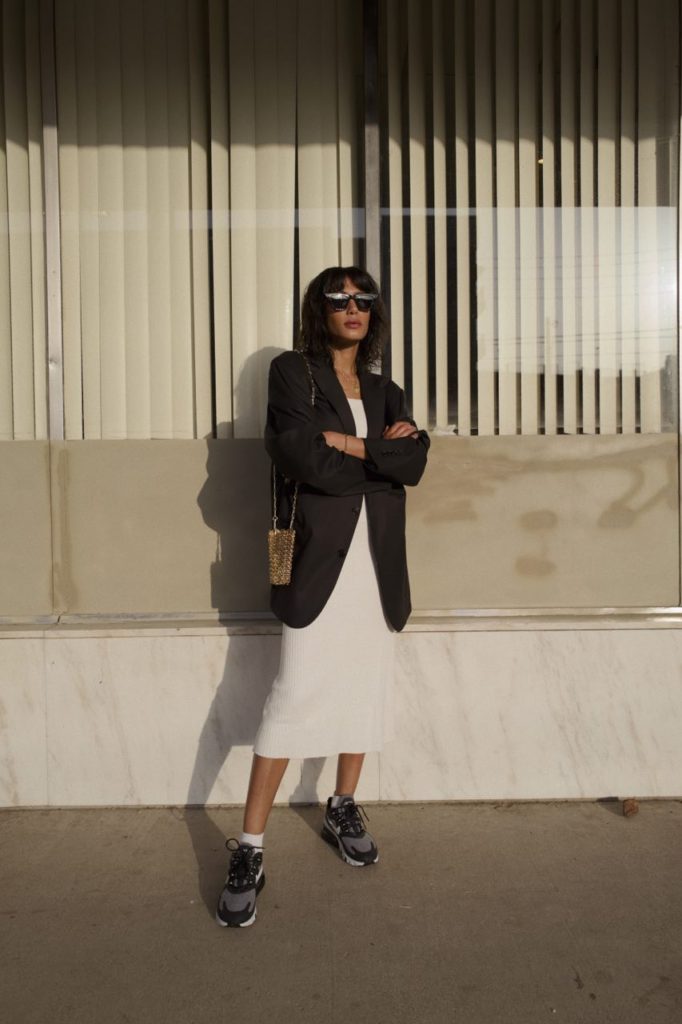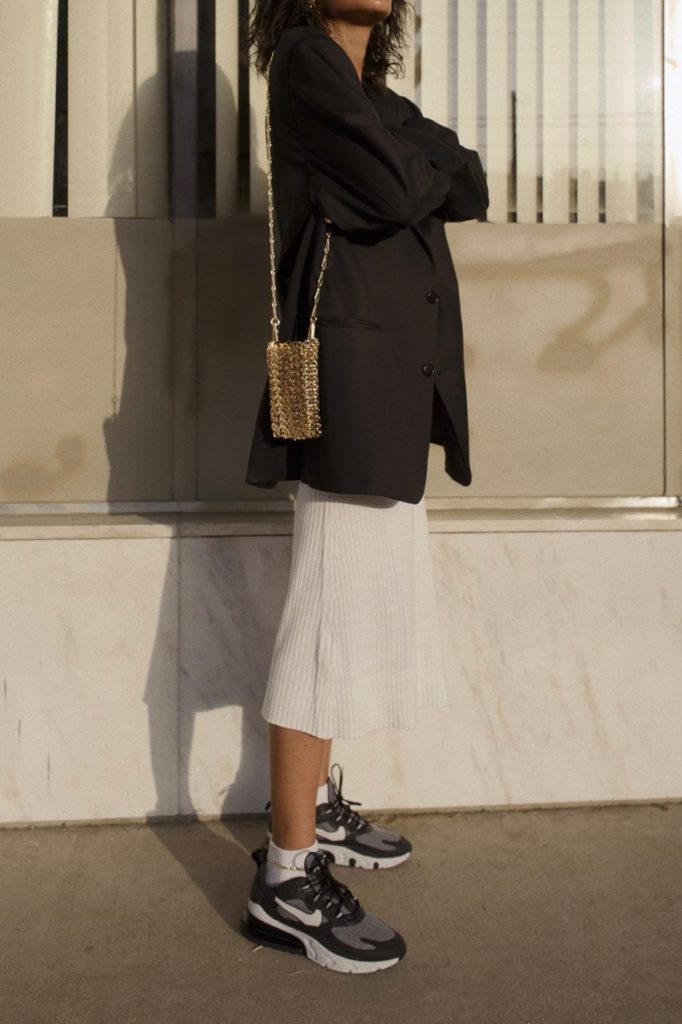 When I get dressed, I always try to balance my outfits so they never feel like they are too much of one thing. Think dainty tops with trousers, slip dresses with men's blazers, and dresses with sneakers. I've been searching for a new pair of sneakers to depart from my usual retro white pairs, so when I saw the new Nike Air Max 270 React sneakers I was so excited to get a hold of them. The sneakers are sleek and athletic looking, but in a way that makes them so easy to pair with summer outfits.
I can see these being paired with a short dress and oversized blazer, baggy jeans and a simple white tank top, short white prairie-girl style dress – there are so many possibilities. There is also a more colorful pair of Bauhaus inspired Air Max 270 React sneakers that is really refreshing. I was on the hunt for a darker pair, but those are incredible as well. Starting at the end of the winter season, I saw a change in the sneakers I was gravitating towards. Black sneakers and fresh color combinations have been on my mind. I've decided to give my white sneakers a rest and experiment with different shapes, styles, and colors.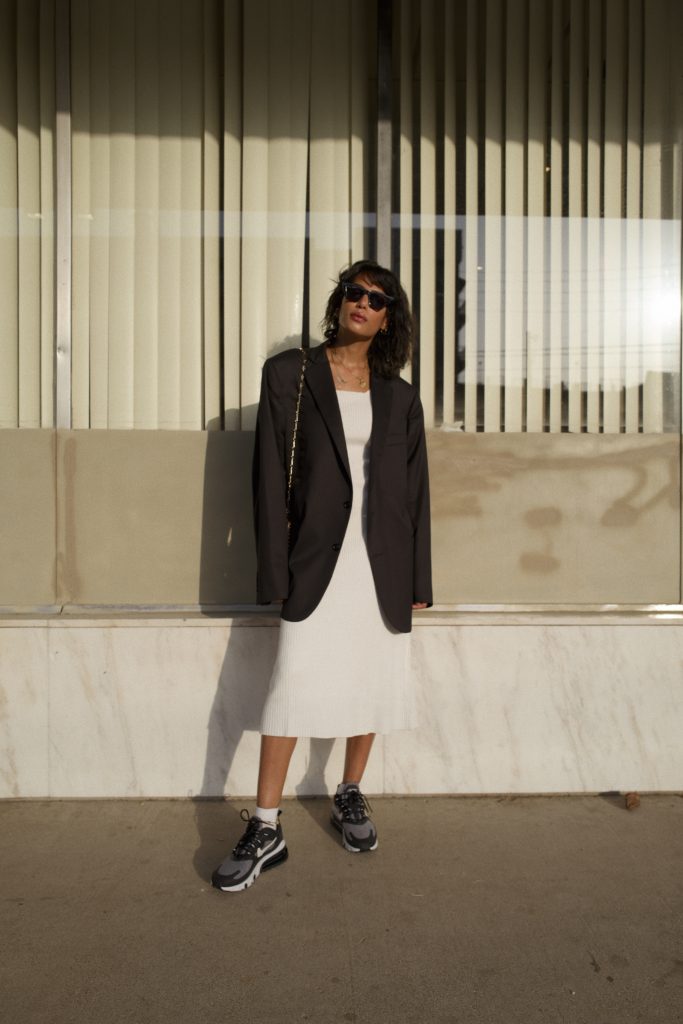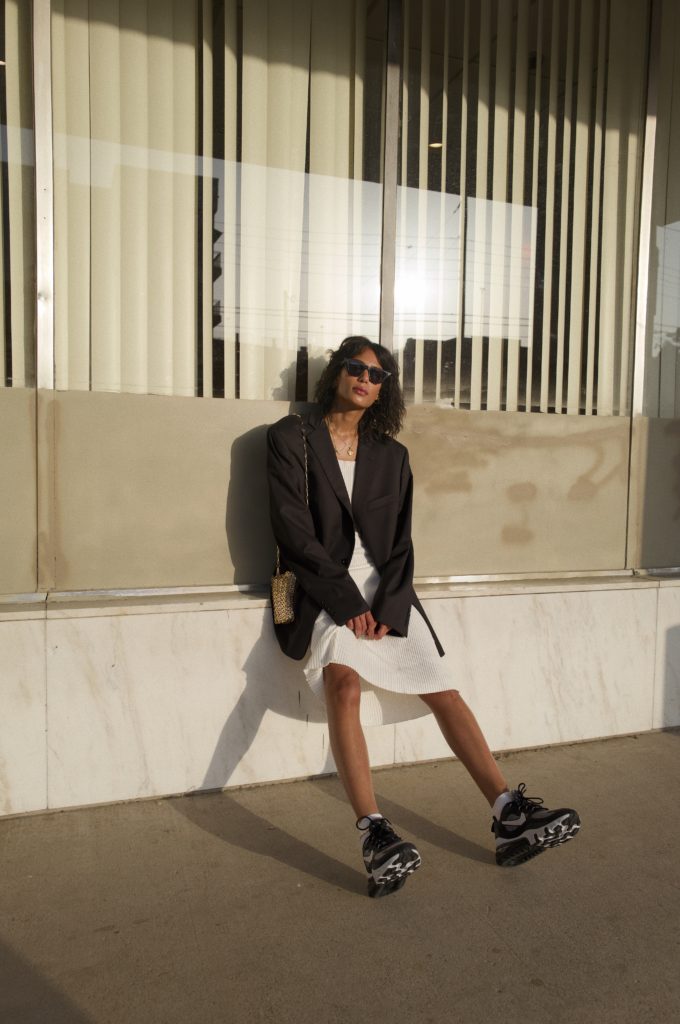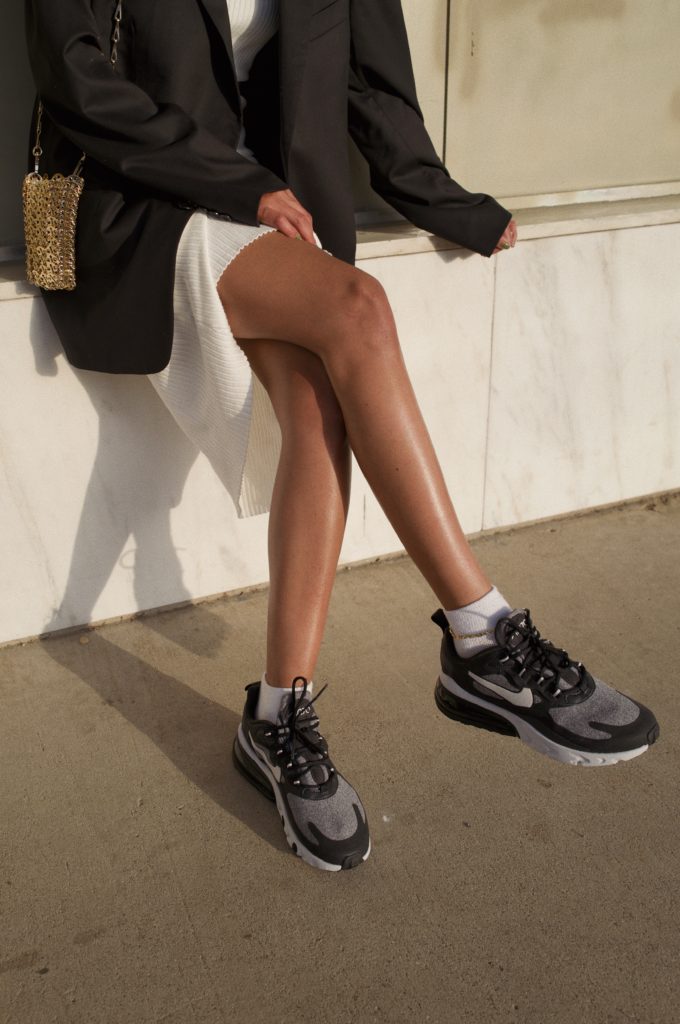 For as long as I can remember, I've never been partial to uncomfortable footwear. I have a high tolerance for outfits that require adjusting or are restrictive in some way, but I have to be able to walk comfortably. These sneakers are like a dream. I know sneakers can usually all be lumped in the "comfortable" footwear category, but they are not all made equally. The Air Max 270 React sneakers are honestly so comfortable.
We should all wear what we feel the most comfortable in, because ultimately that is what getting dressed is all about. I'm not speaking only about physcical comfort, but personally as well. I think it is empowering to wear outfits that at first seem paradoxical. To feel feminine in a slipdress but wear sneakers instead of heels or dainty sandals makes me feel like I am dressing for *me*.