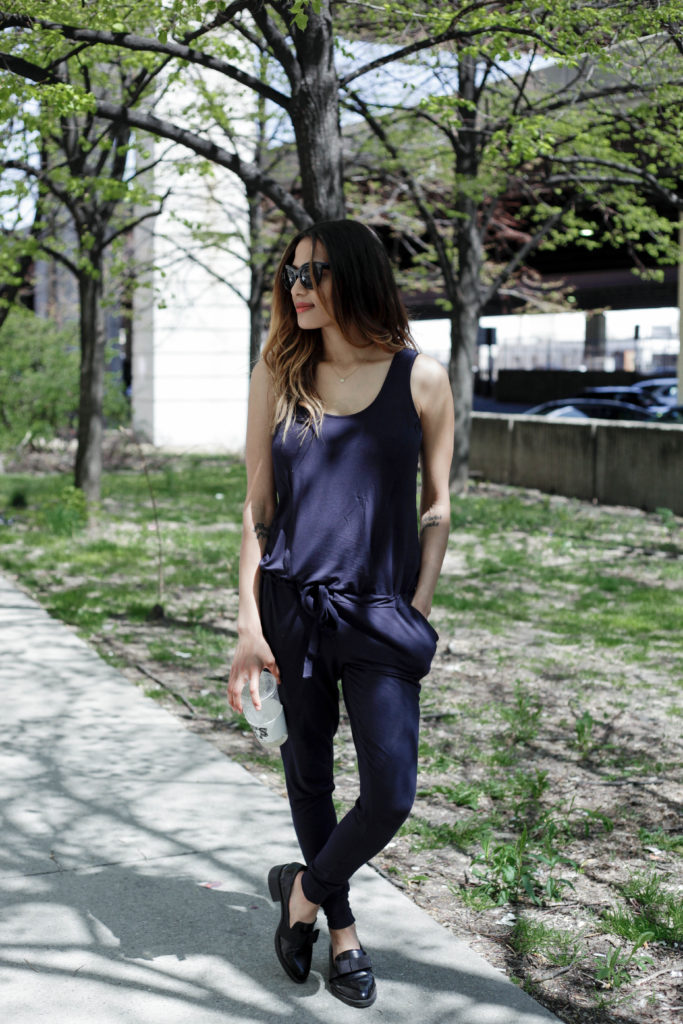 We start every Sunday at the Farmer's Market. It's something I look forward to all week. This past weekend the weather was especially beautiful, so when we left the market we decided to stay out a little longer and go explore our neighborhood.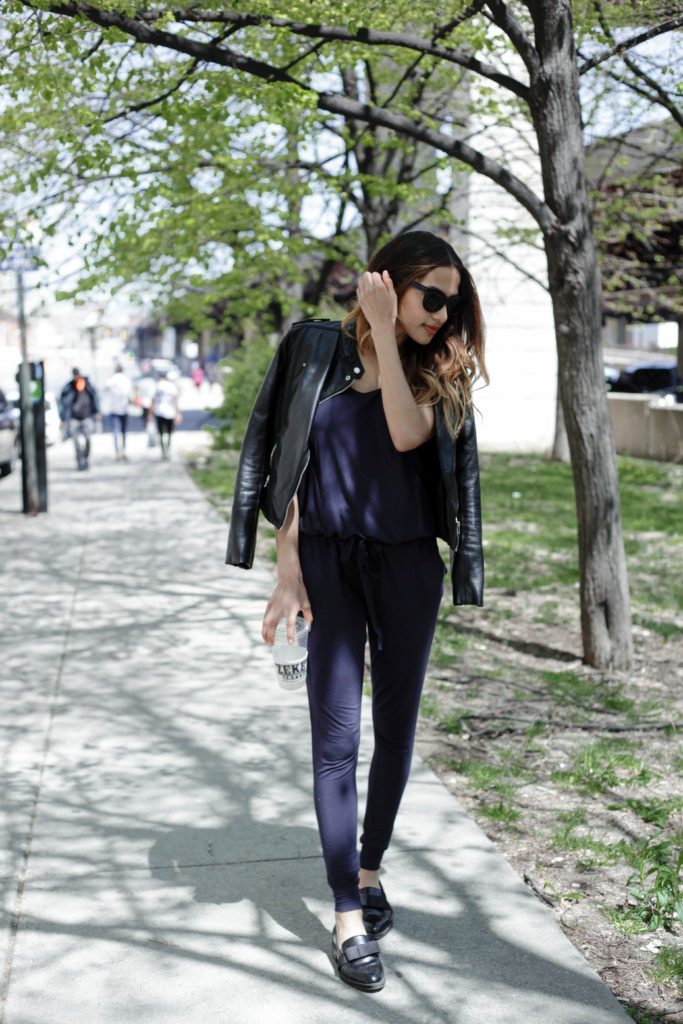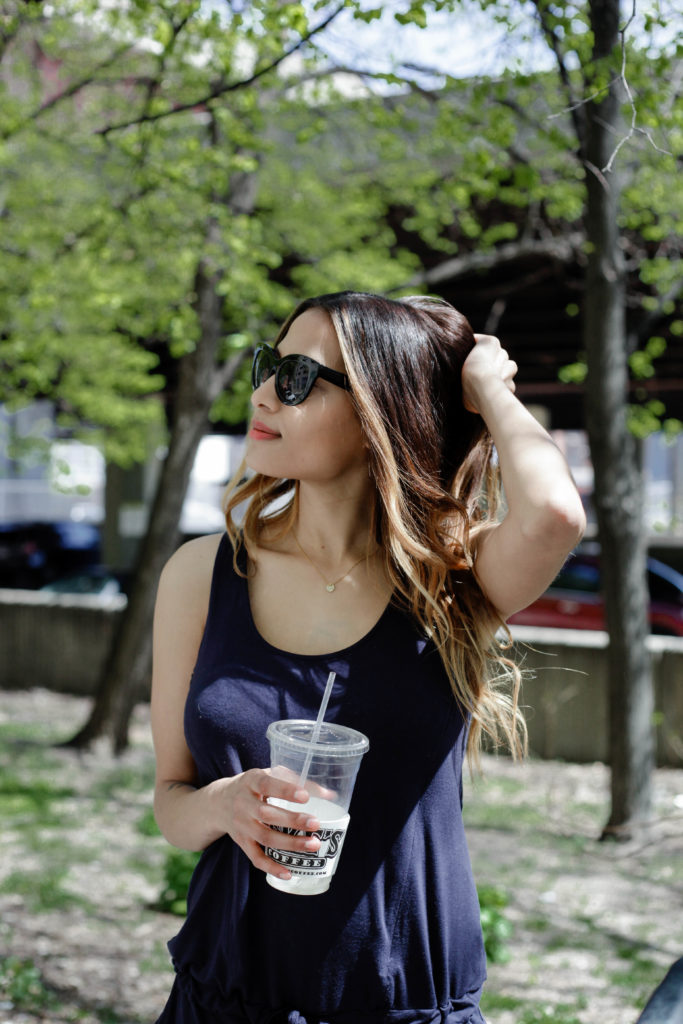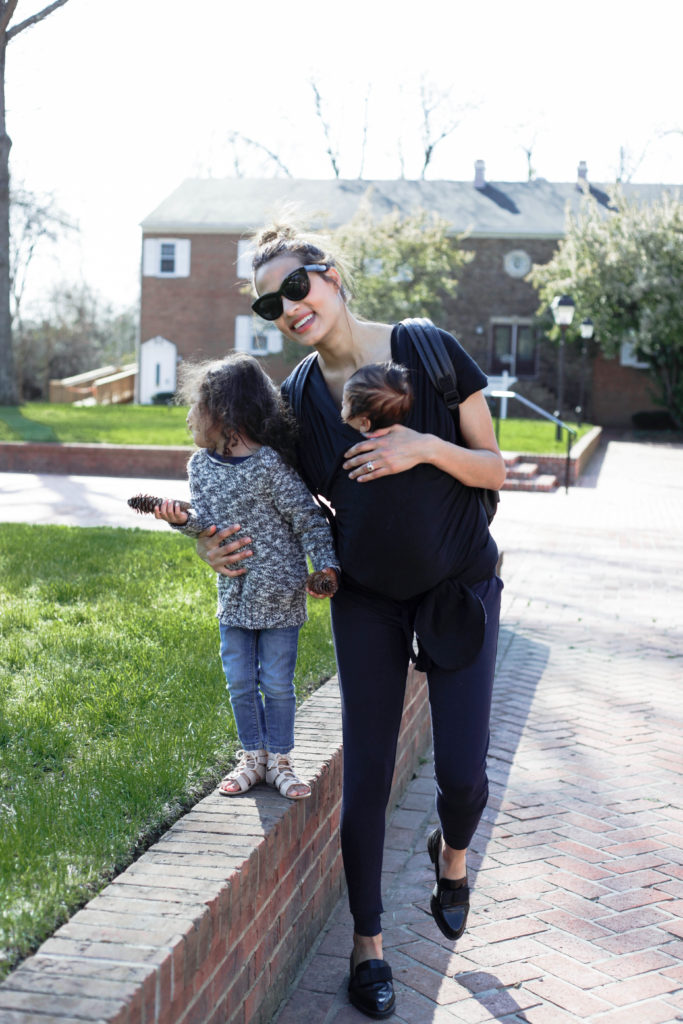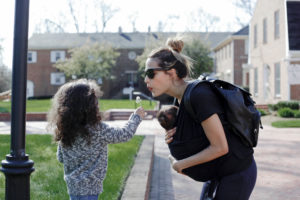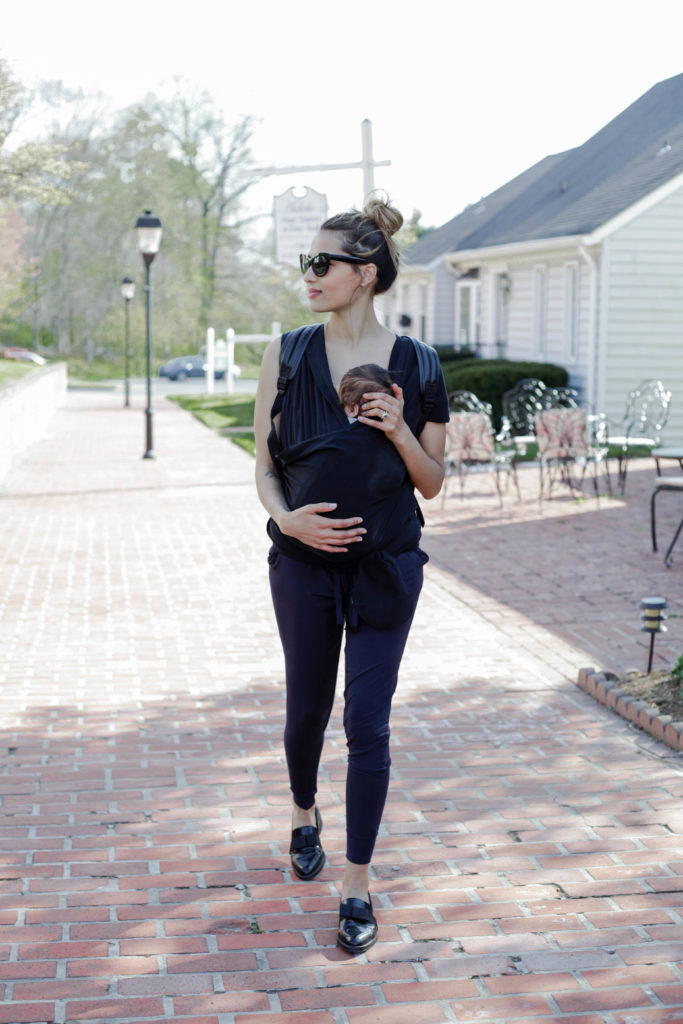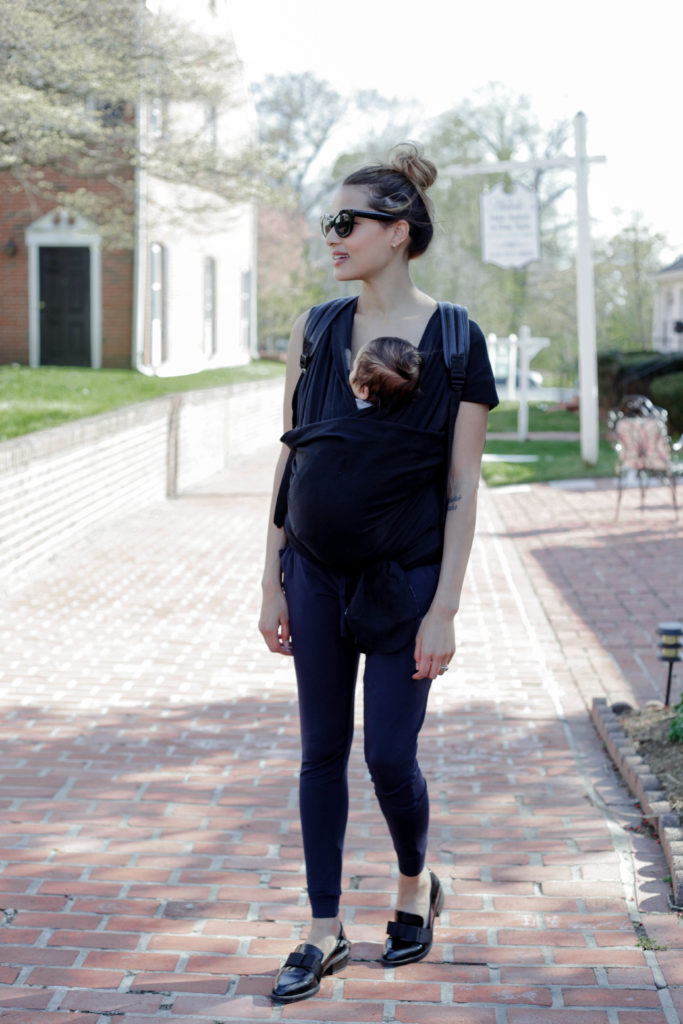 Things like jumpsuits and dresses are something that breastfeeding mom's fantasize about being able to wear, but in reality they can make nursing impossible. When I saw the clean lines and gorgeous navy blue color of this jumpsuit by Loyal Hana I was instantly smitten, but when I found out that there are discreet hidden zippers built in to the seams of the jumpsuit for easy nursing I was in love. The fabric is incredibly soft and comfortable too. I kept telling Kiel that I wanted to sleep in it because it felt like I was wearing pajamas. I plan on breastfeeding for at least a year so I've on the hunt for transitional pieces that can be worn now and later in the year as well. You can dress it up or down and it makes putting together an "outfit" so simple – every mom can appreciate that.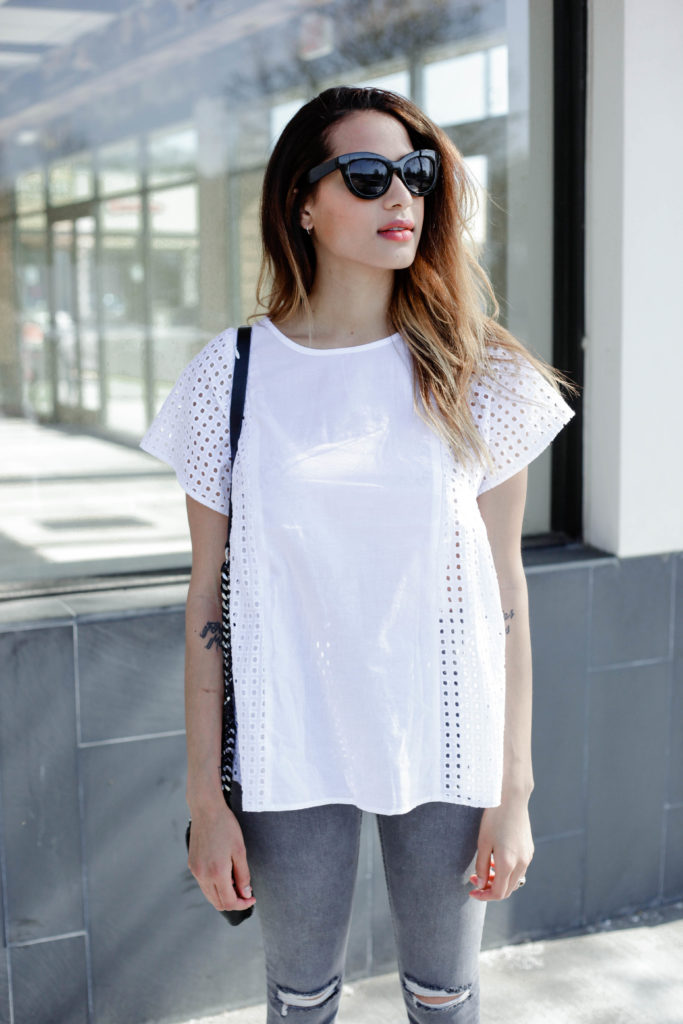 This pretty white top is already a favorite of mine. I love the feminine eyelet detail and flutter sleeves. Like all Loyal Hana pieces, it also has the ingenious hidden zipper for easy breastfeeding. I've found myself reaching for this top again and again.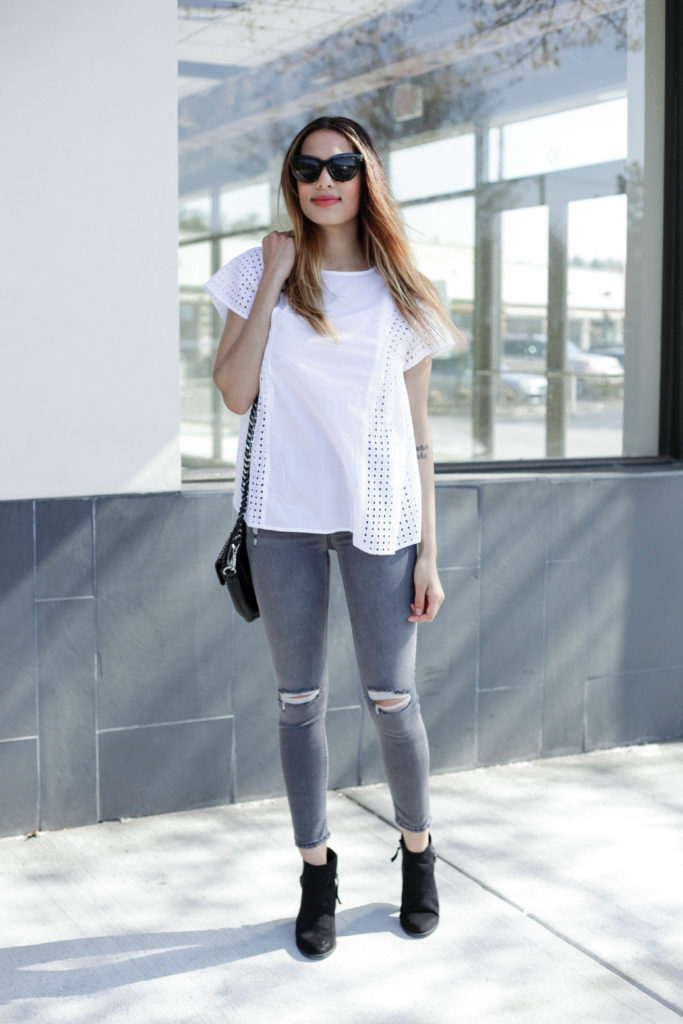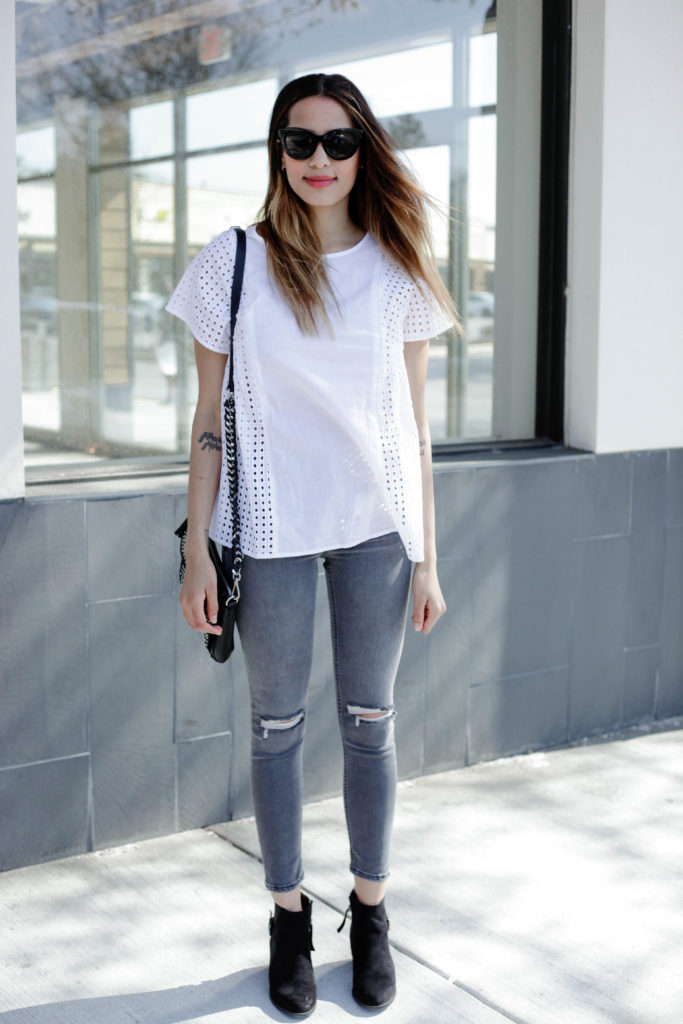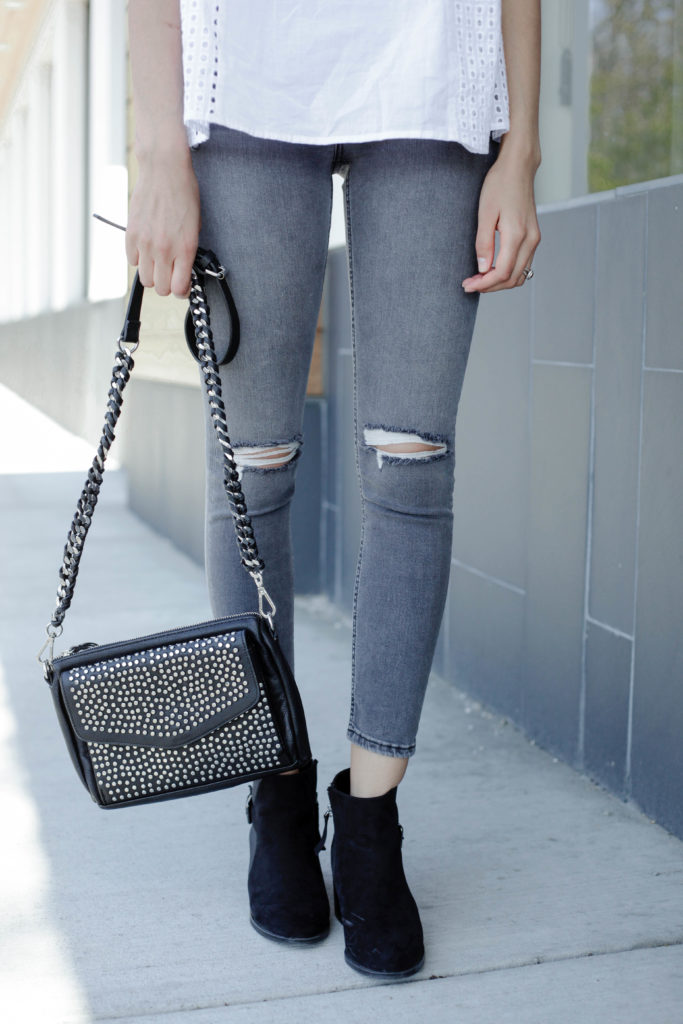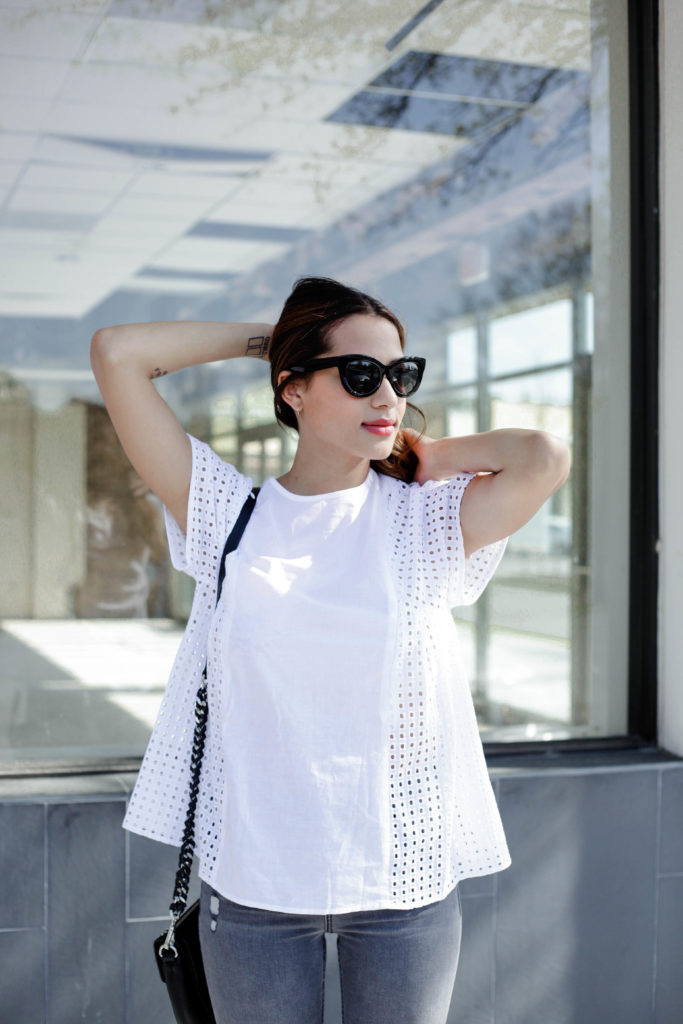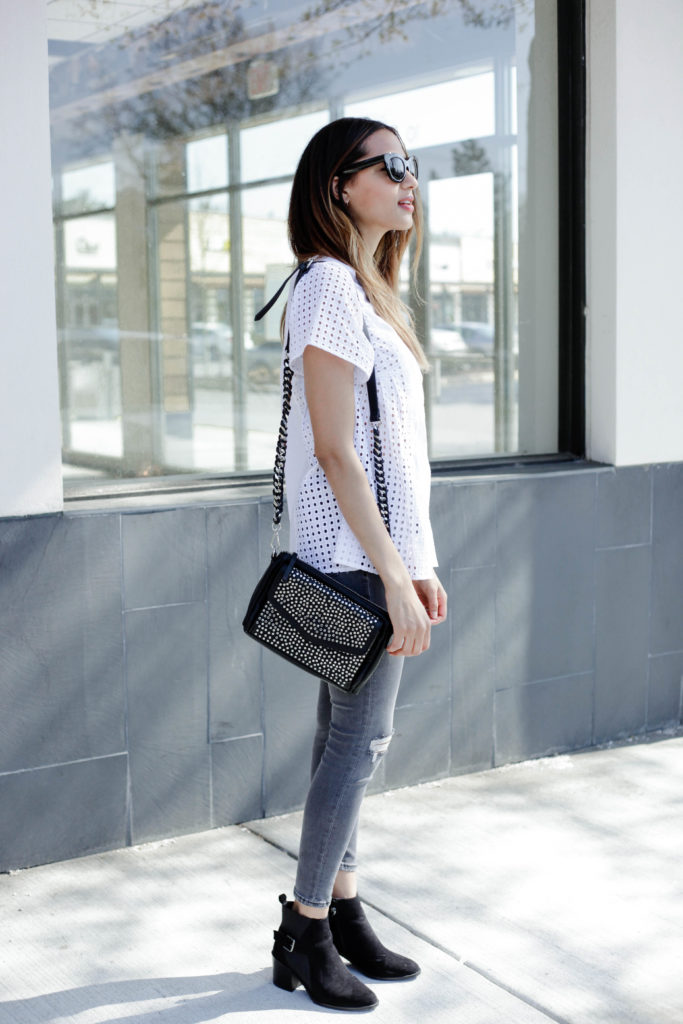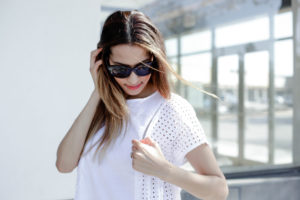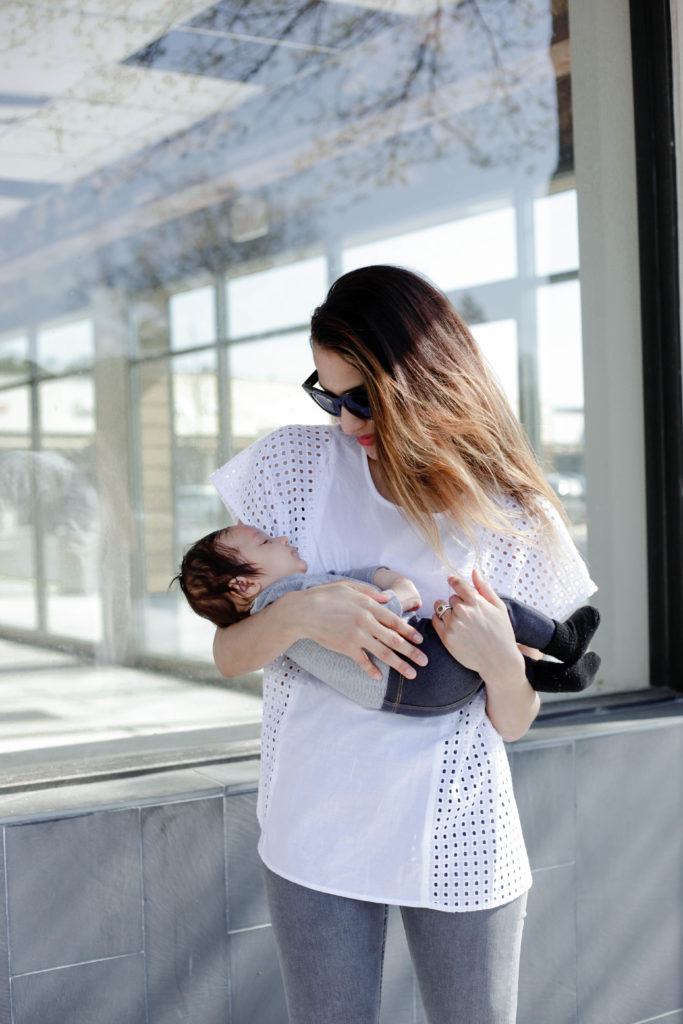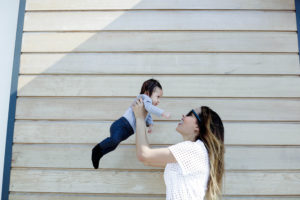 Loyal Hana is offering Disco Daydream readers a 30% discount on their orders using the code discodaydream30.


Have you tried wearing jumpsuits? Do you love them too?