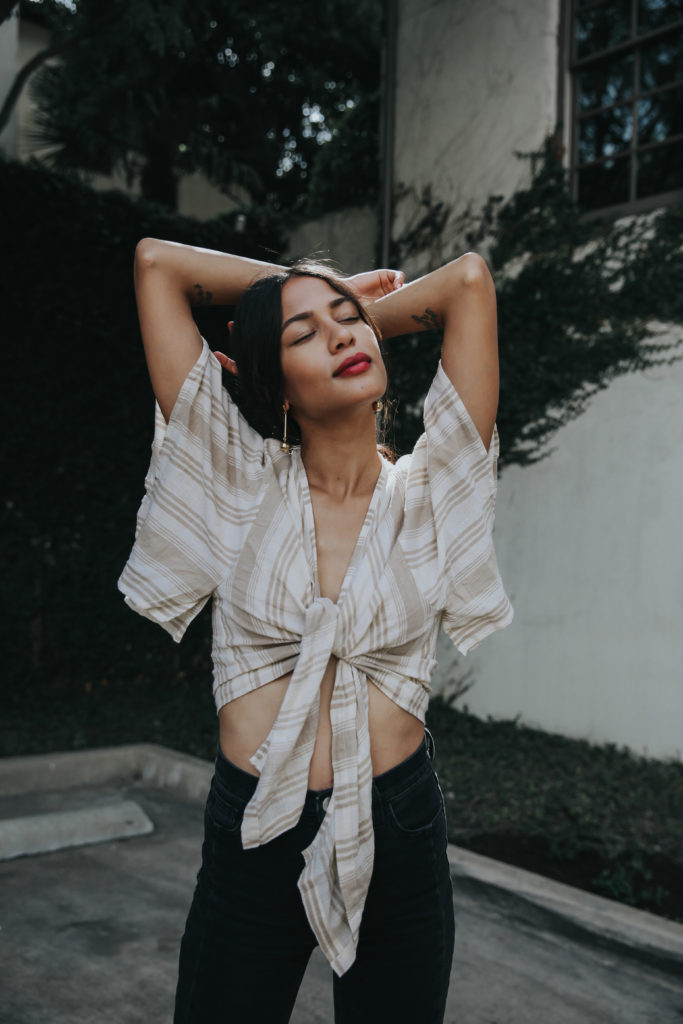 For as long as I can remember, I've gravitated toward pieces that are femenine yet uncomplicated. My mind wants to permanently be on vacation in the south of France and I think this subconscious mindset has made me choose neutrals over neons when given the chance.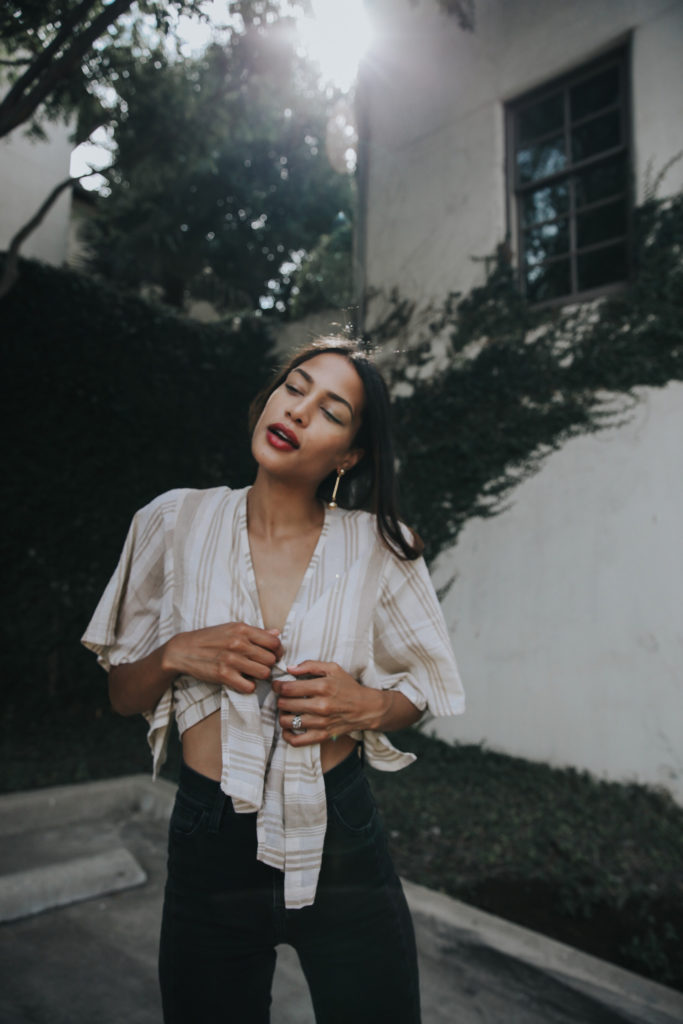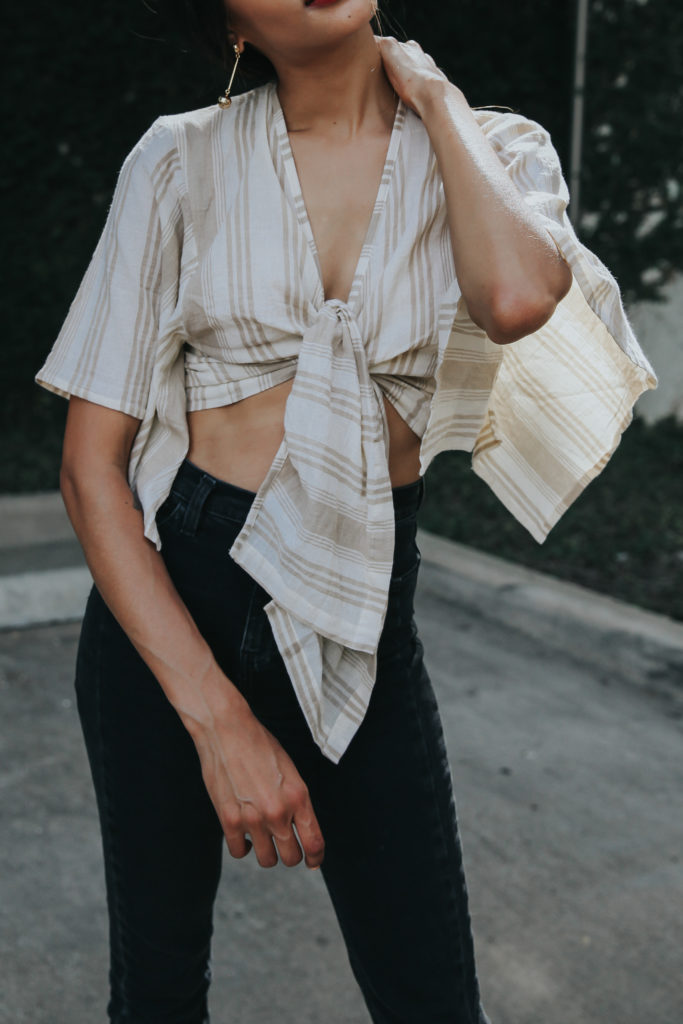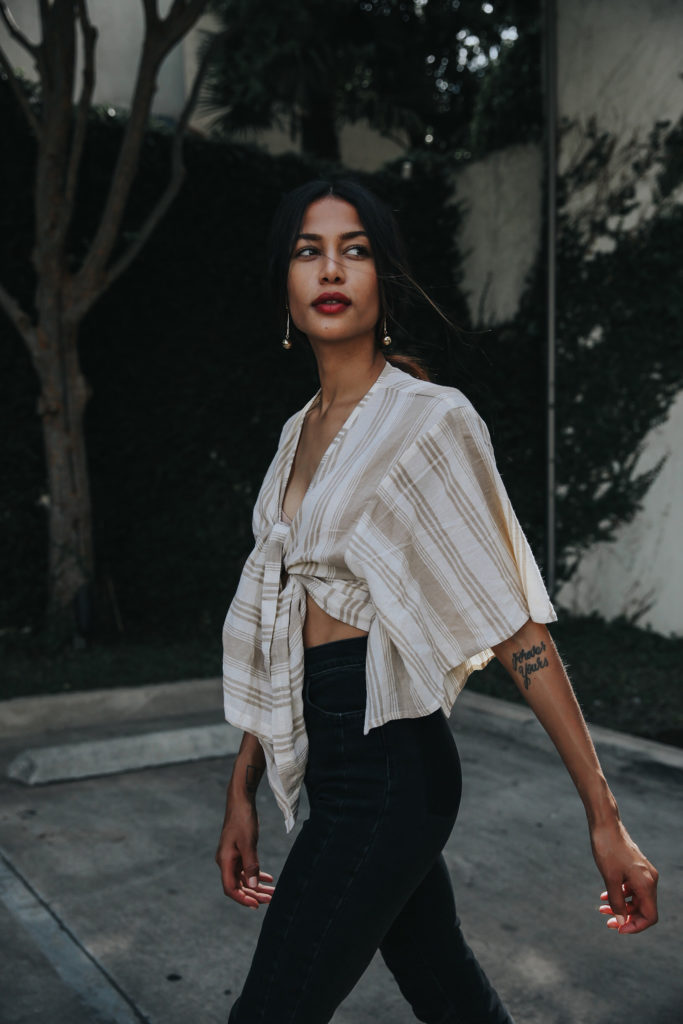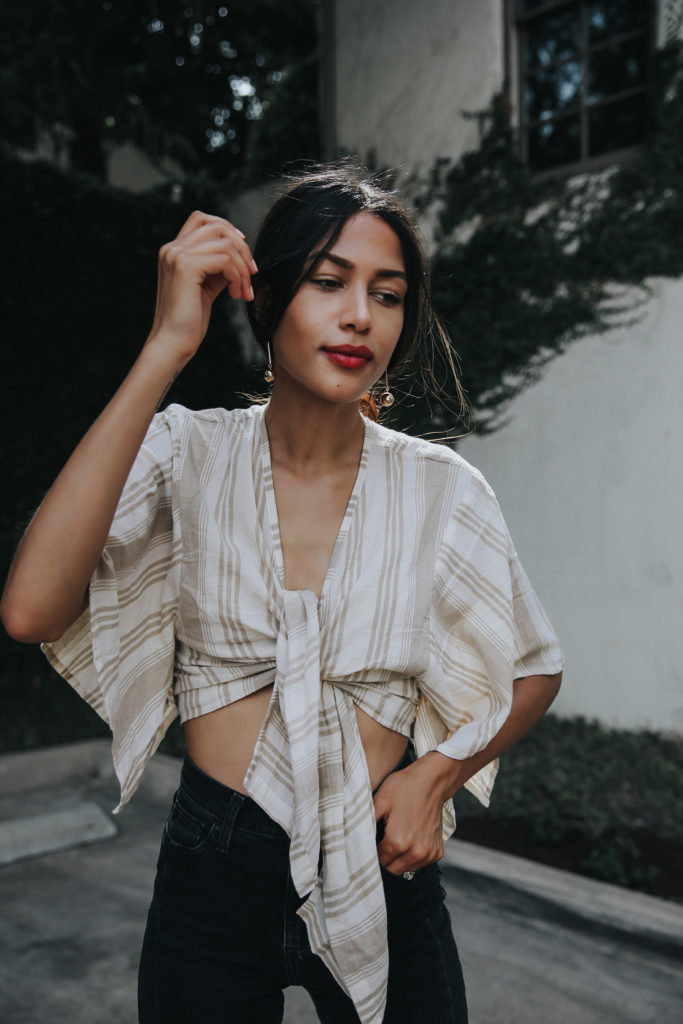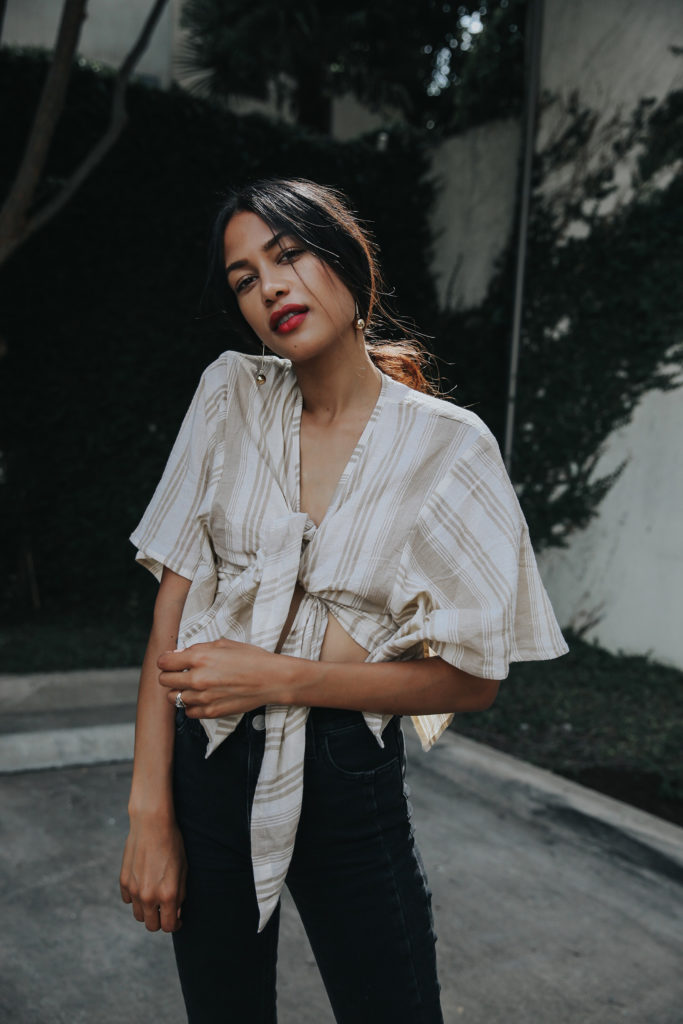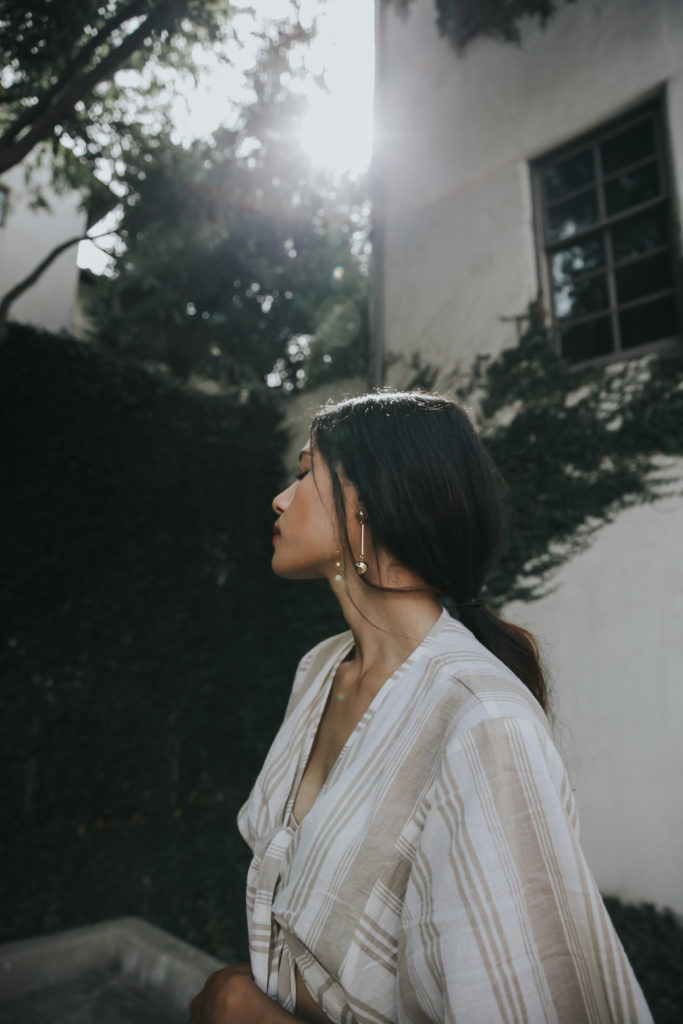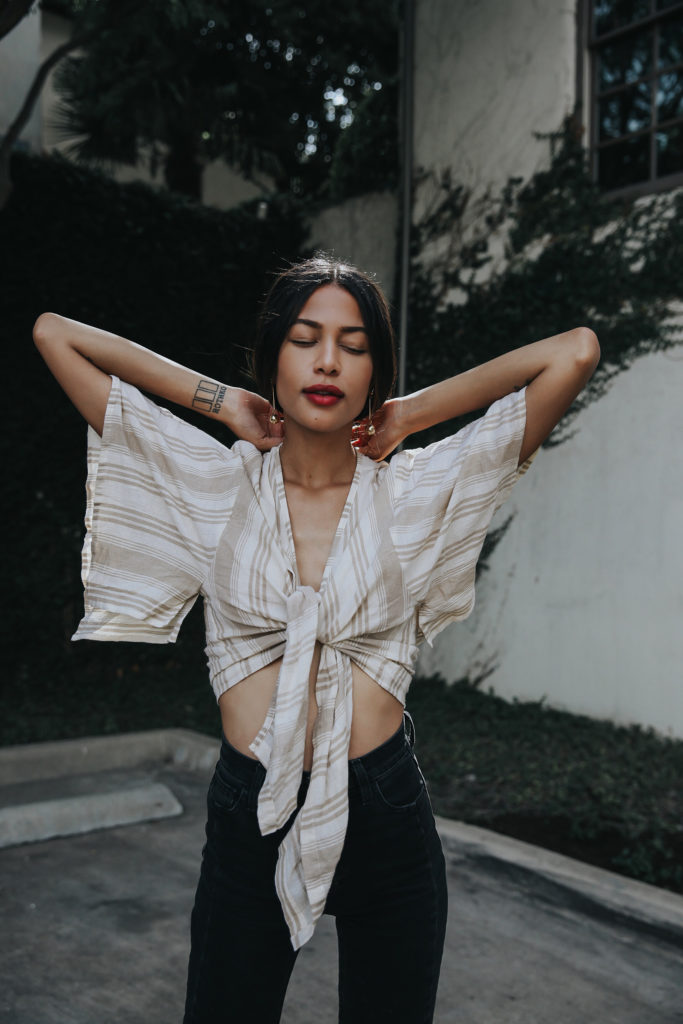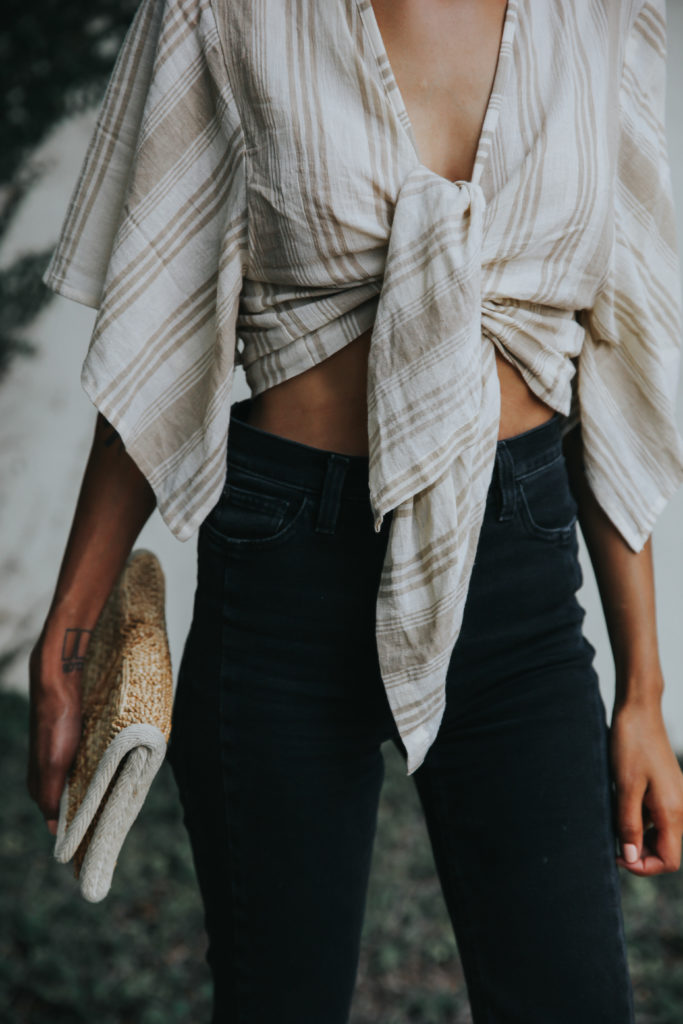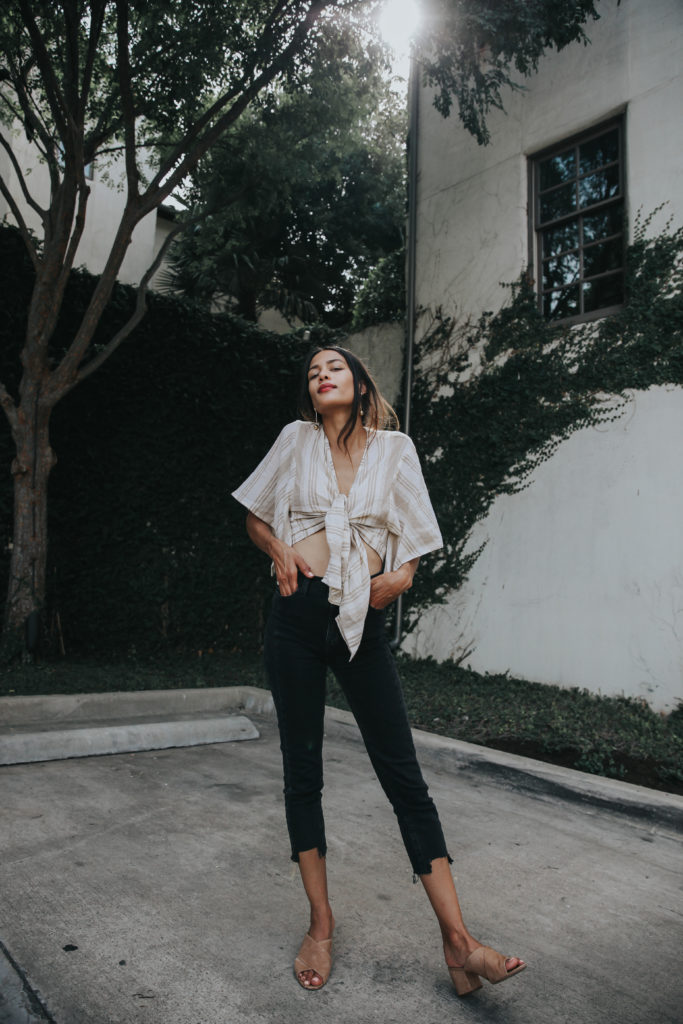 I've found so many ways to integrate this top into my wardrobe, and I've actually surprised myself by how many times I've worn it already. I usually pair it with a pair of loose fit denim, be it jeans or cutoffs for a Jane Birkin-esque look. I've also worn it with a maxi skirt and big earrings for a date night with Kiel. It's such a versatile piece! I also love that it's a true tie top, so it fits like a glove and can be adjusted depending on the look you're going for.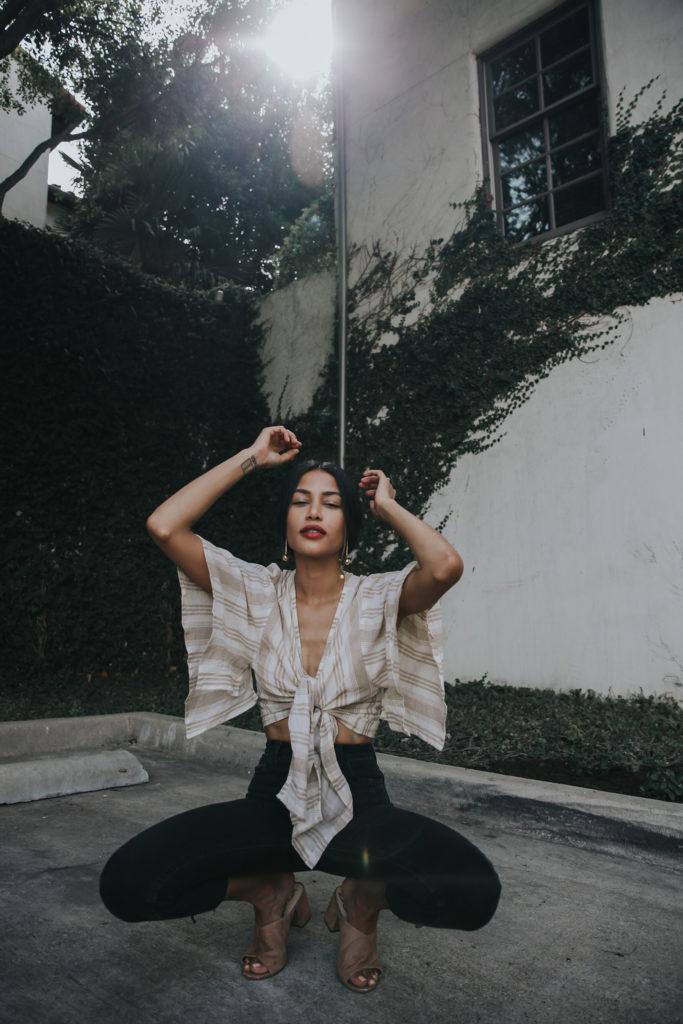 MY LOOK:
TOP  //  DENIM  // SIMILAR EARRINGS  //  SLIDES 
MAKEUP IN THIS LOOK:
We are going on a mini-getaway to Austin next week and I'm planning on bring it with me to wear over a bathing suit. We are staying at the South Congress Hotel and when I asked you guys what we should do / eat / see in Austin you guys had such amazing suggestions! If anyone else has any great tips, let me know!
SaveSaveSaveSave
SaveSaveSaveSave