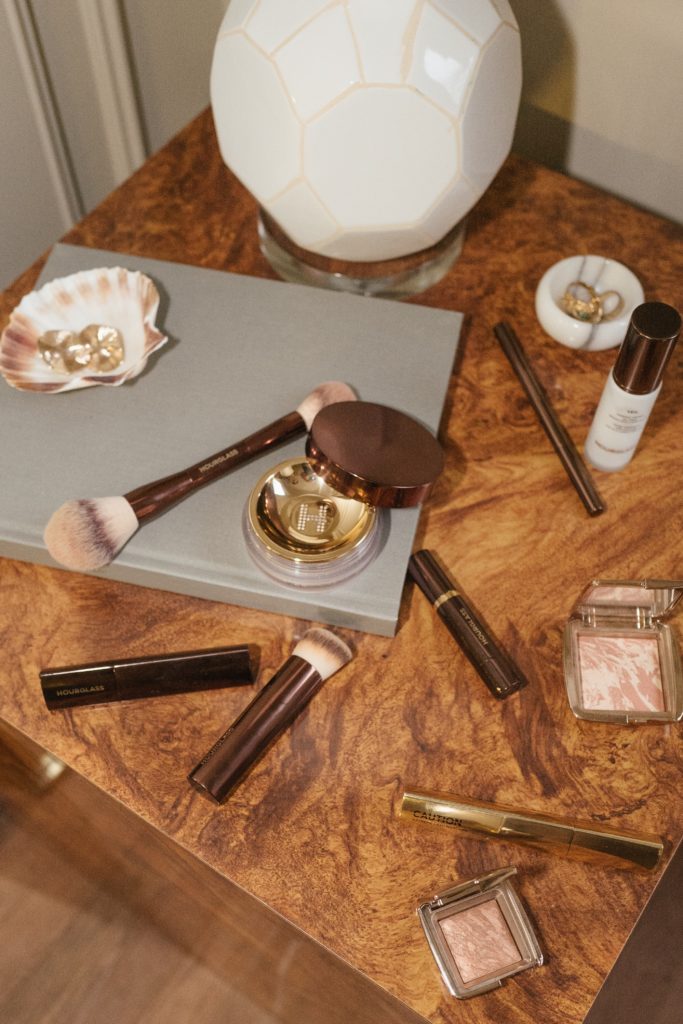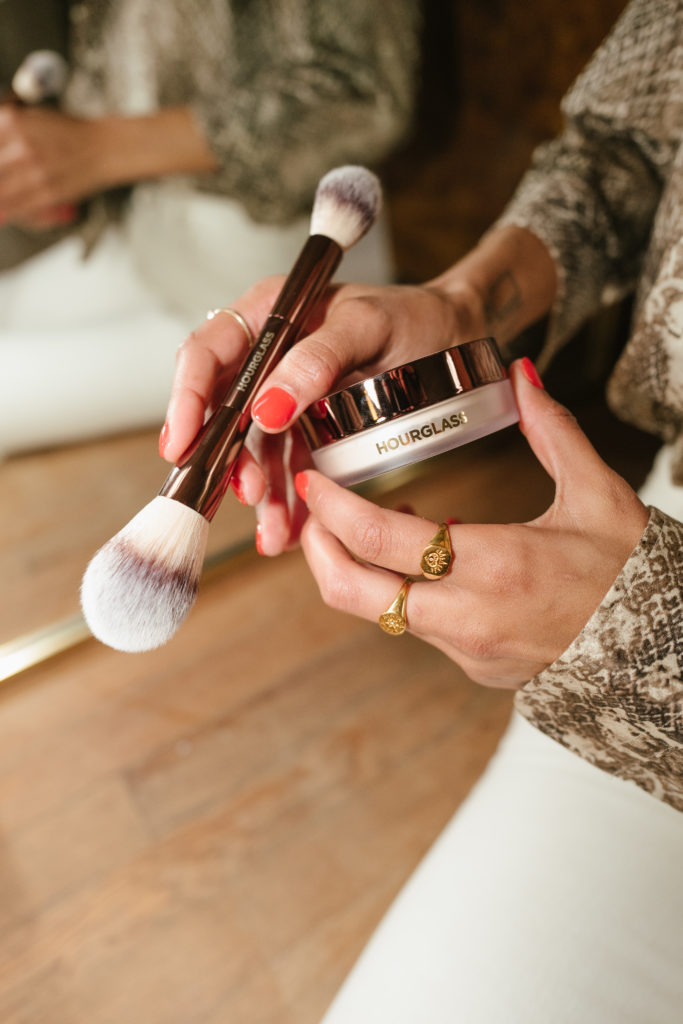 I've partnered with Hourglass Cosmetics to do a quick tutorial showing you guys how I use the Veil Translucent Setting Powder to achieve a really smooth flawless skin finish. I like to keep my makeup pretty natural, and I love Hourglass Cosmetics because their products make it easy to look naturally radiant. They are also beautifully packaged (so perfect for holiday gift giving!)
Follow along for a step by step tutorial!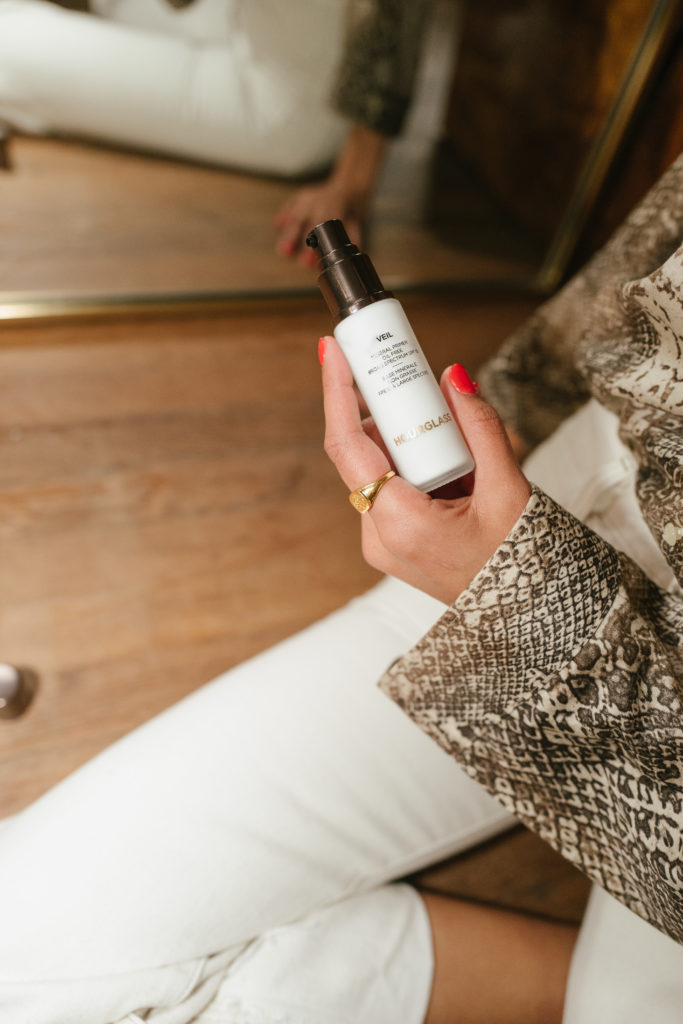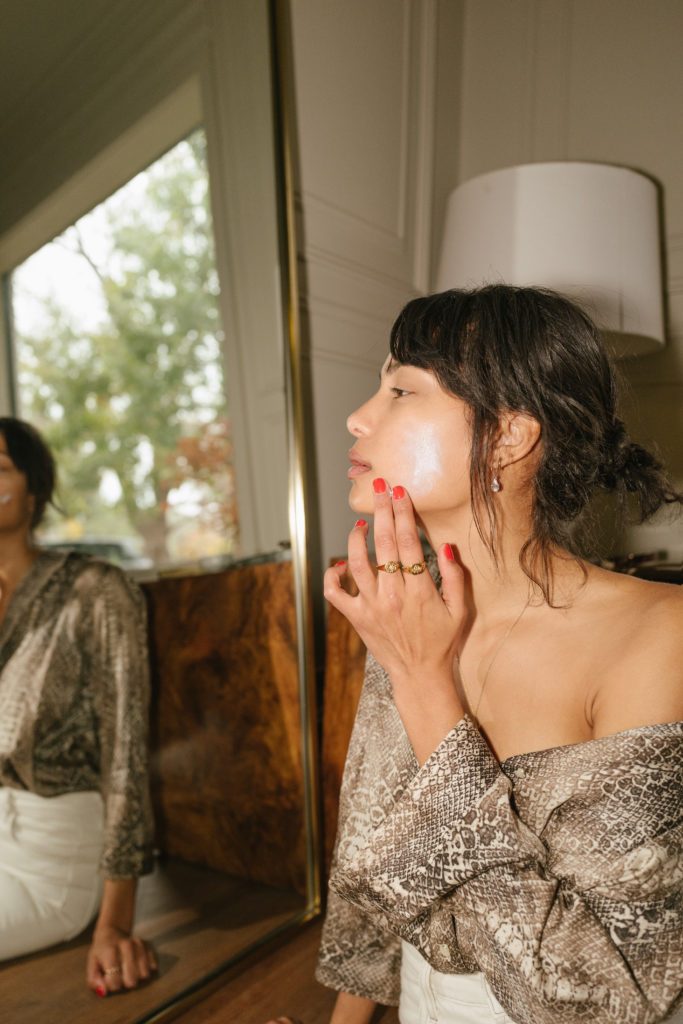 1.  Primer
I like to start out by prepping my face with  Veil Mineral Primer. It smooths out your skin and covers redness and also provides broad spectrum SPF 15 protection.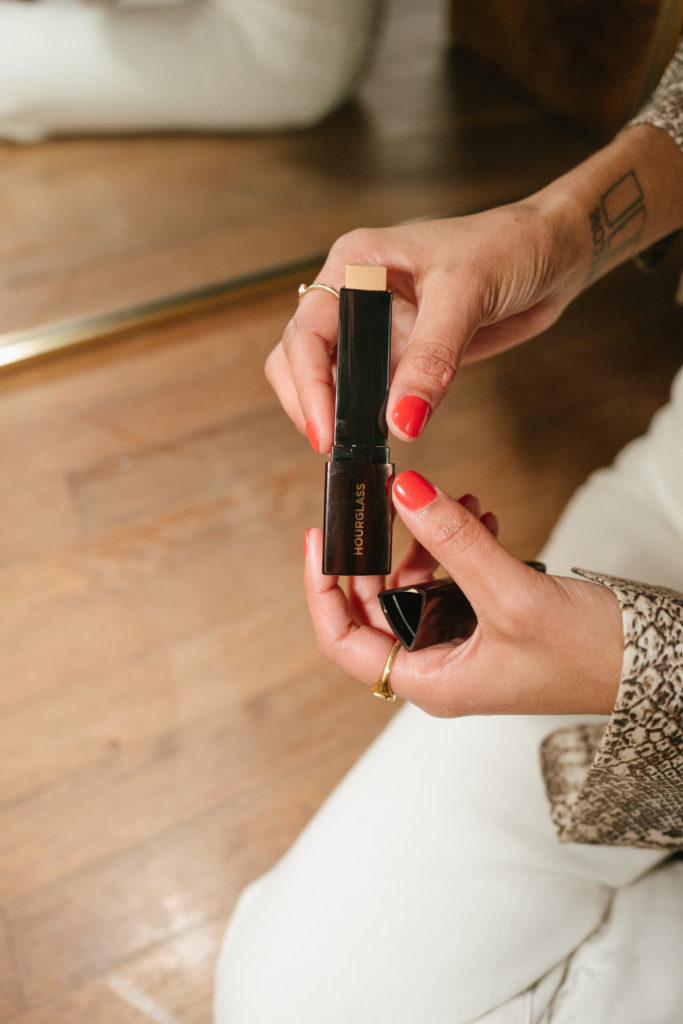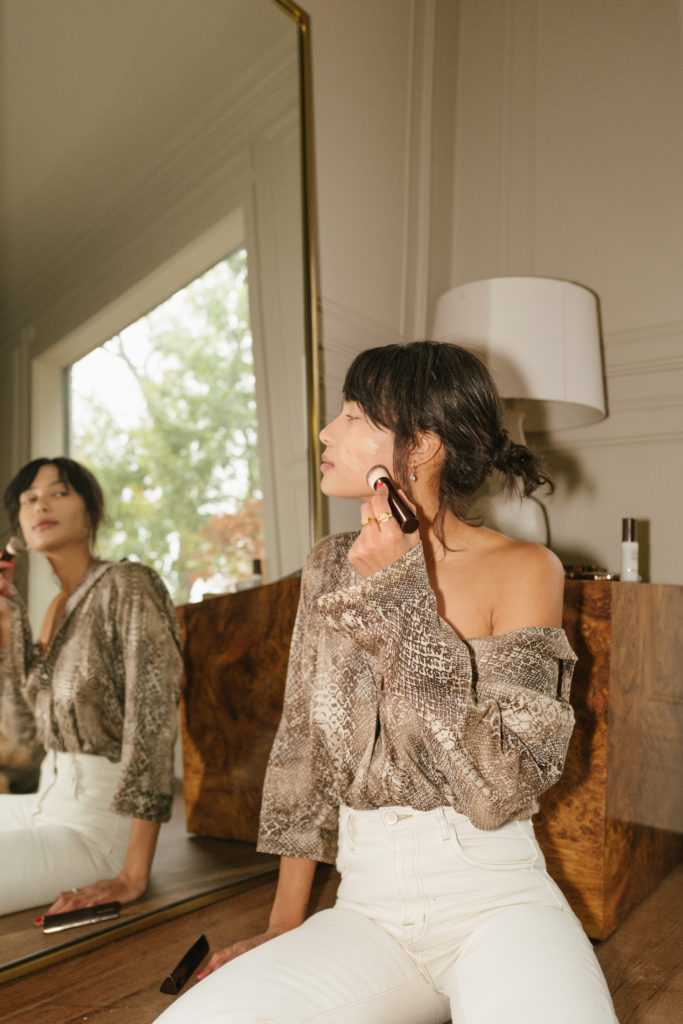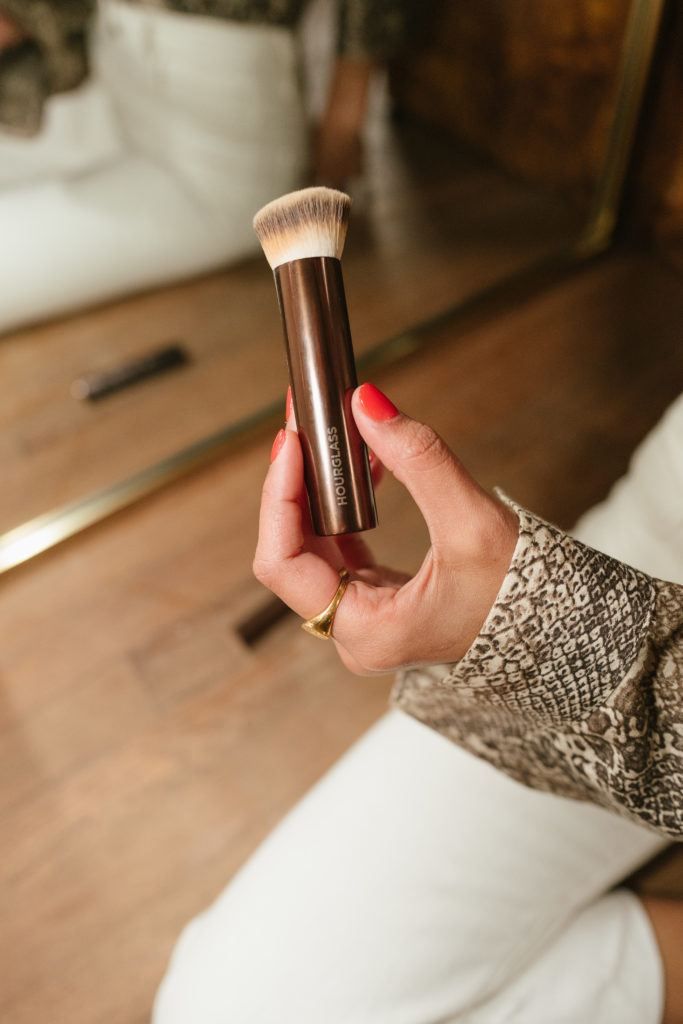 2. Foundation
Next is foundation. I am in love with the Hourglass Vanish Seamless Finish Foundation Stick. It is an amazing full coverage foundation that still leaves your skin looking like skin. I wear the shade Beige. I use the Vanish Seamless Finish Foundation Brush to buff it into my skin. Investing in a good foundation brush is a must!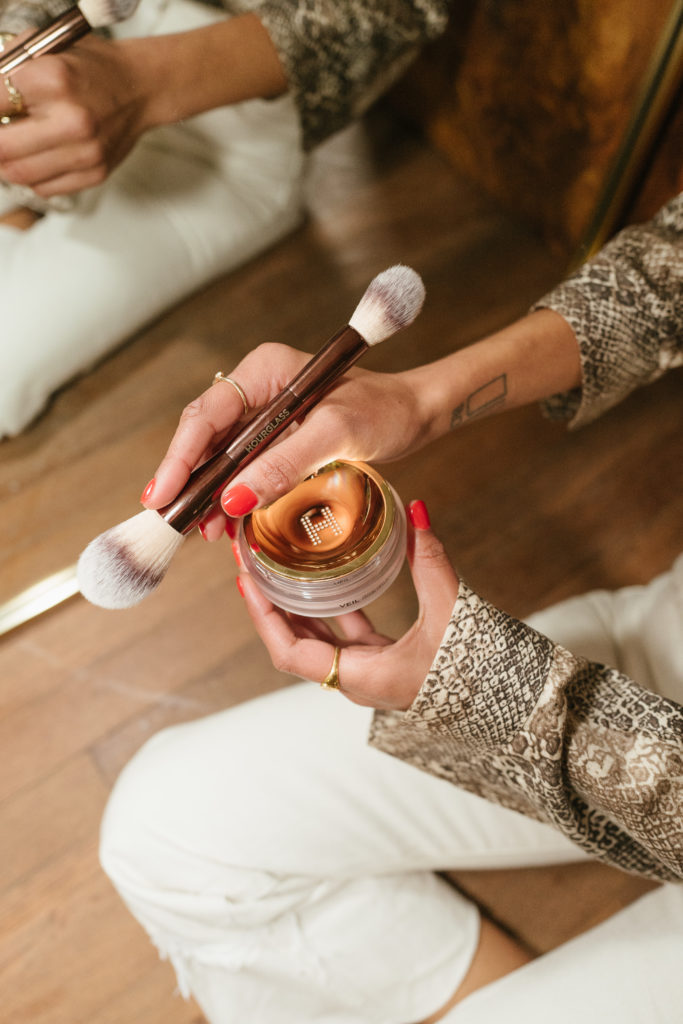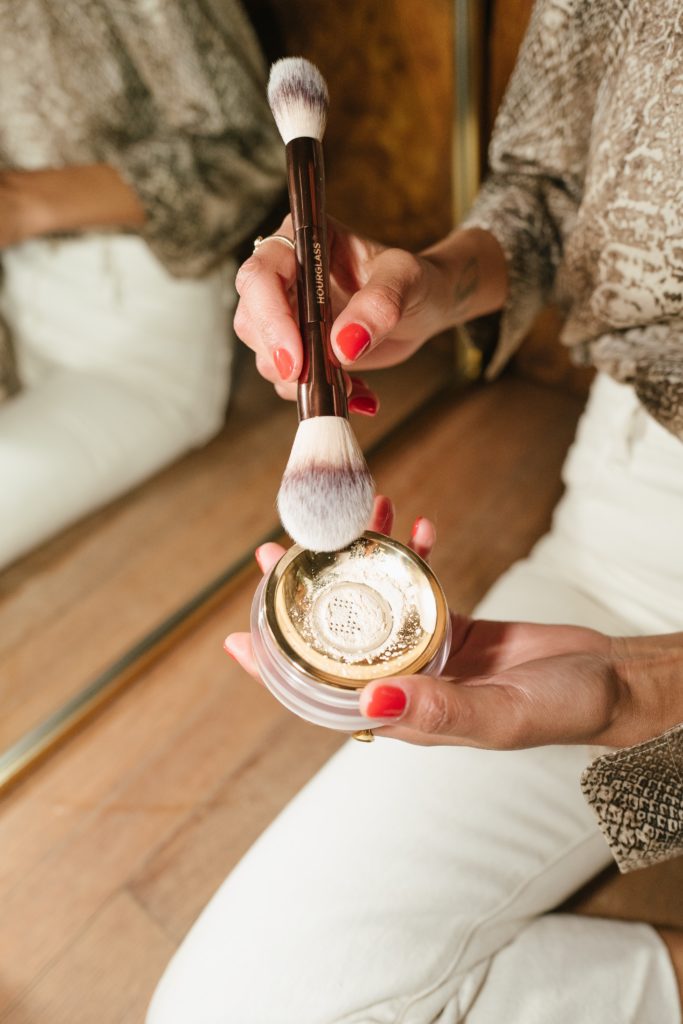 3. Setting Powder
To set my foundation I use the Veil Translucent Setting Powder. This setting powder is amazing! It blurs the appearance of pores, fine lines and wrinkles and gives your skin an airbrushed finish. It also sets your makeup so it lasts throughout the day and can be used under the eyes to prevent creasing. I apply it with the Veil Powder Brush.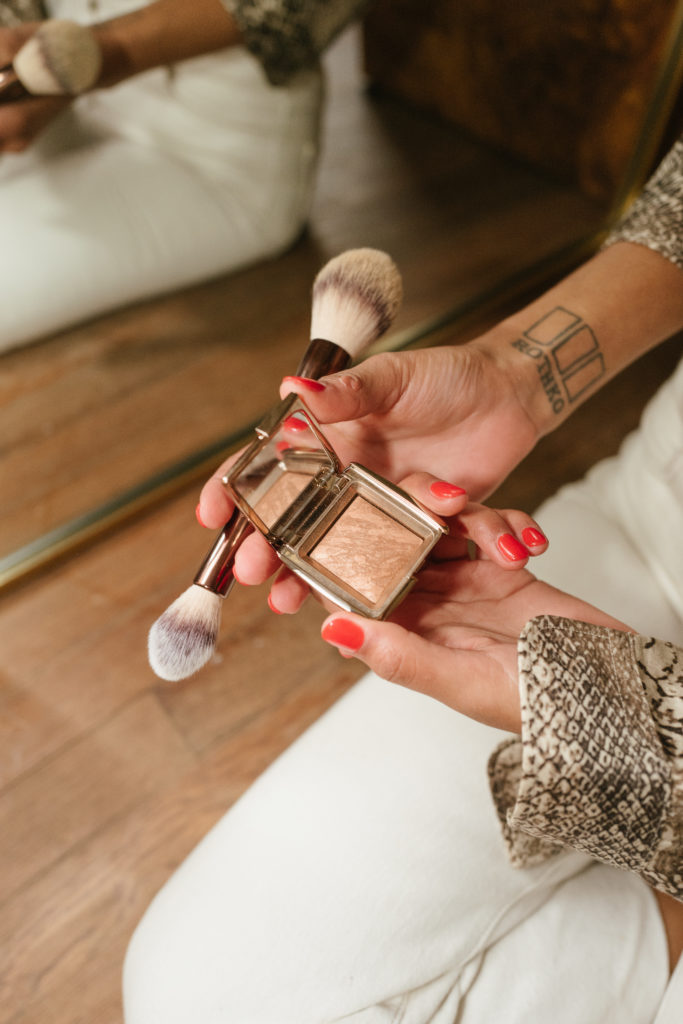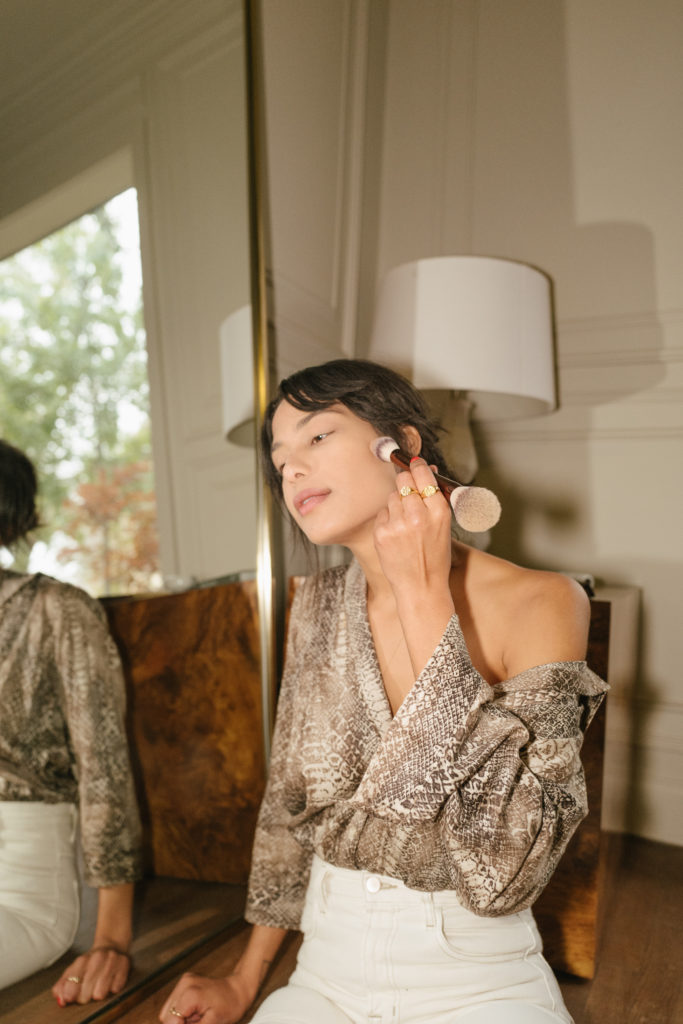 4. Bronzer
After I've got my base down, I used the Ambient Lighting Bronzer in the shade Radiant Bronze Light. I apply bronzer pretty sparingly – I like to use just enough to accentuate the jawline and bone structure. That's why I love this one – it's gives a soft glow without being overpowering and the coverage is really buildable. I used the narrow end of the Veil Powder Brush because I like to be really precise with bronzer.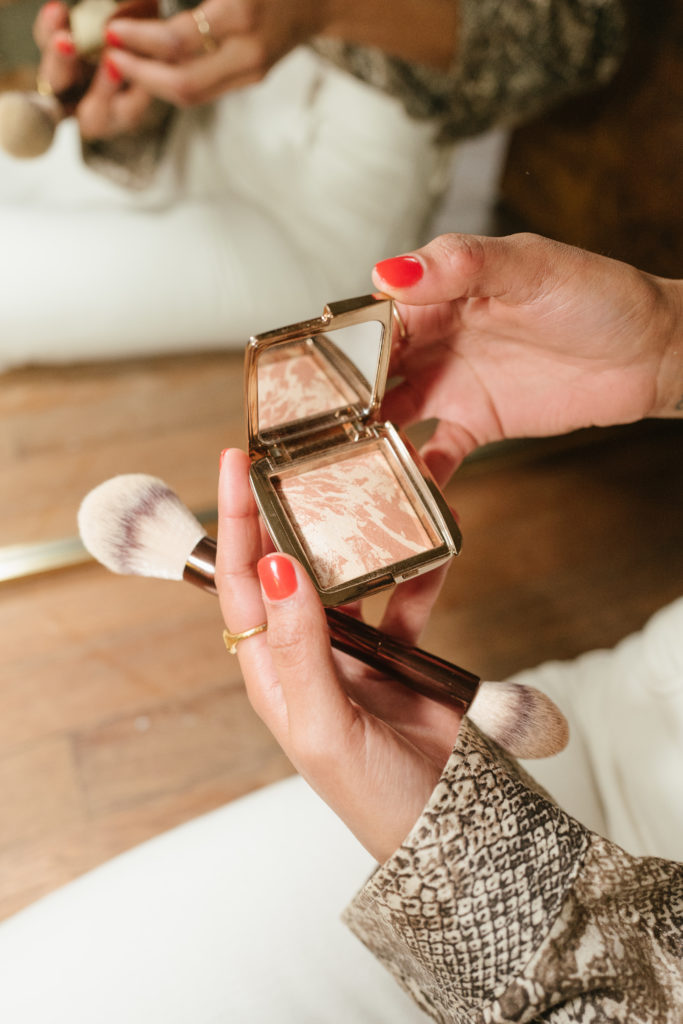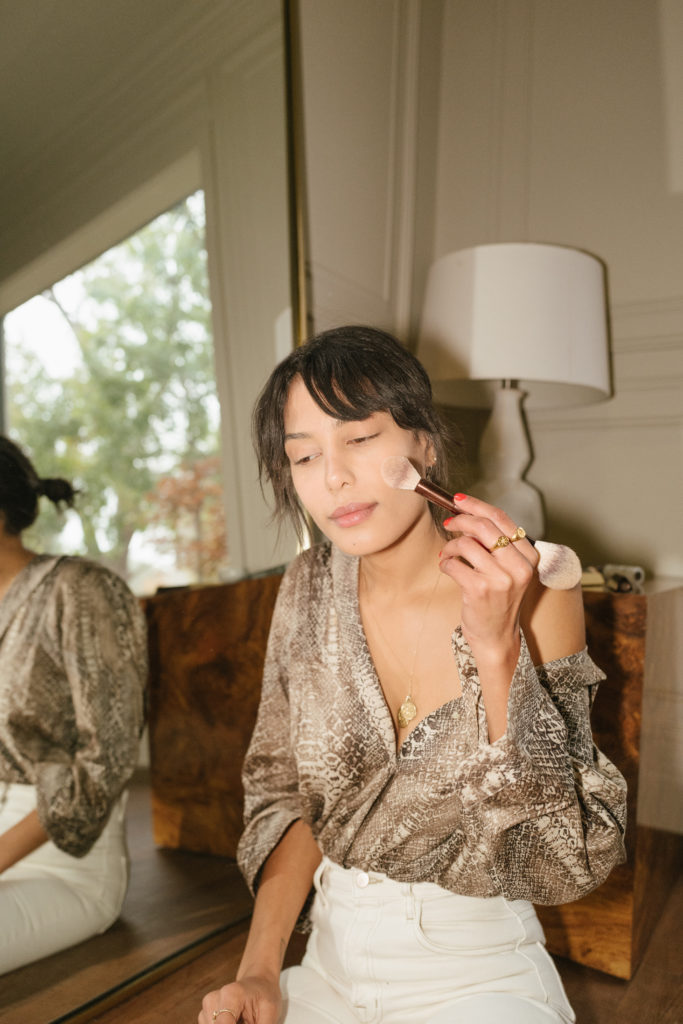 5. Blush
Next, I apply place Ambient Strobe Lighting Blush in the shade Deep Amber on my cheekbones using the narrow end of the Veil Powder Brush again. I love this formula! It's similar to the Ambient Lighting Bronzer

6. Brows
I fill in my brows with the Arch Brow Sculpting Pencil in the shade Ash. I really like this brow pencil – it looks really natural! I always brush my brows before filling them in to prep them and also after to blend it in and make sure it looks really natural so I love that the other end has a brow brush.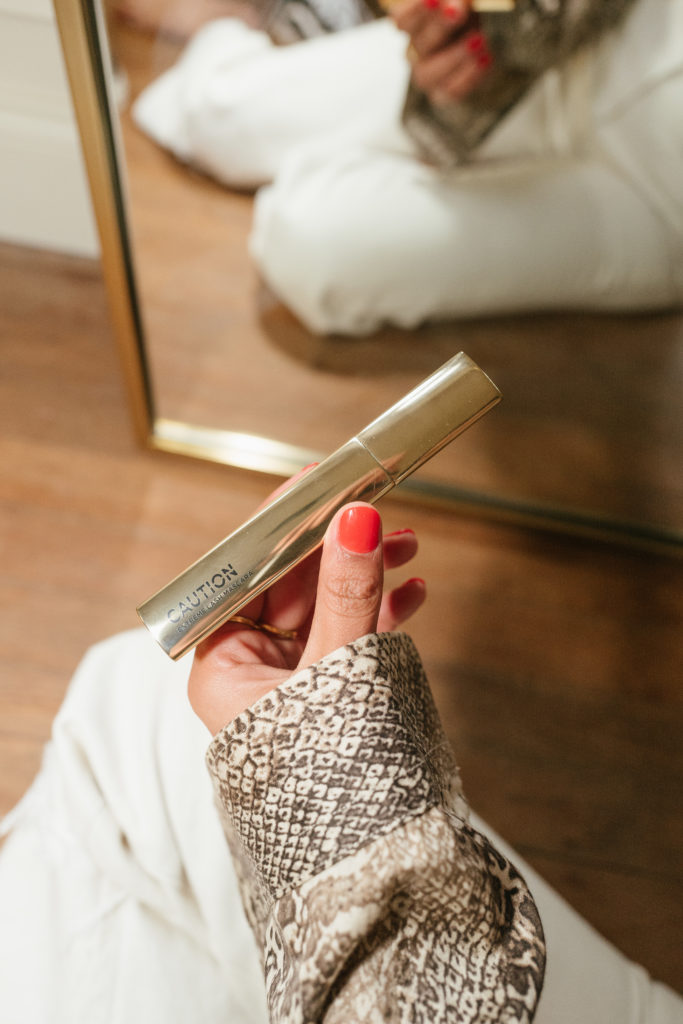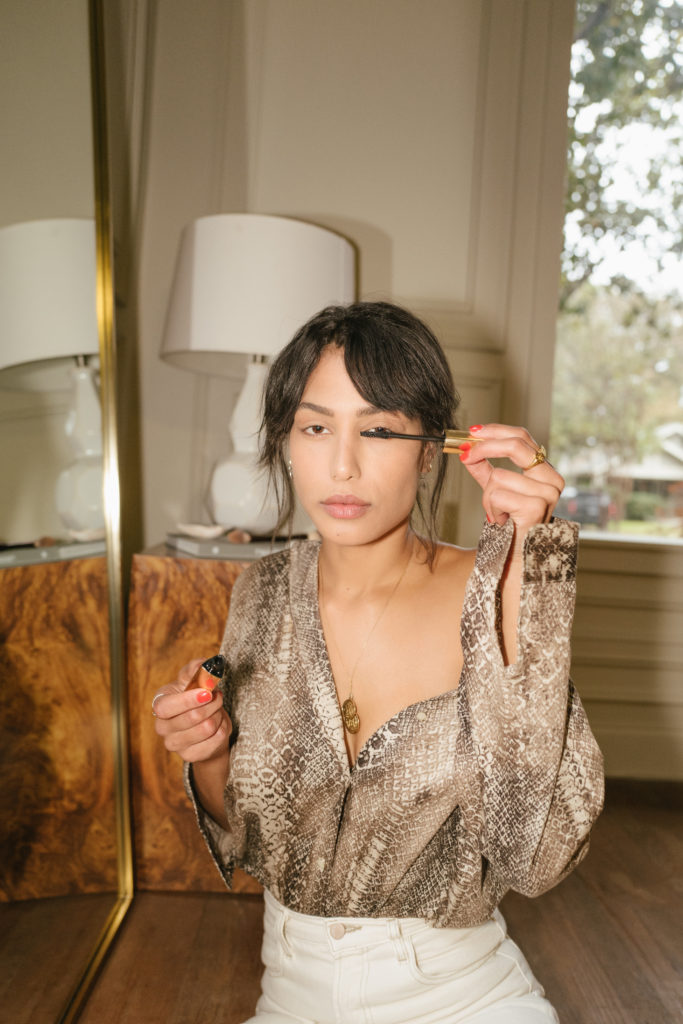 7. Mascara
Next I use the Caution™ Extreme Lash Mascara. This stuff is so good – I have short thin lashes and this gives them so much length, separation, and volume.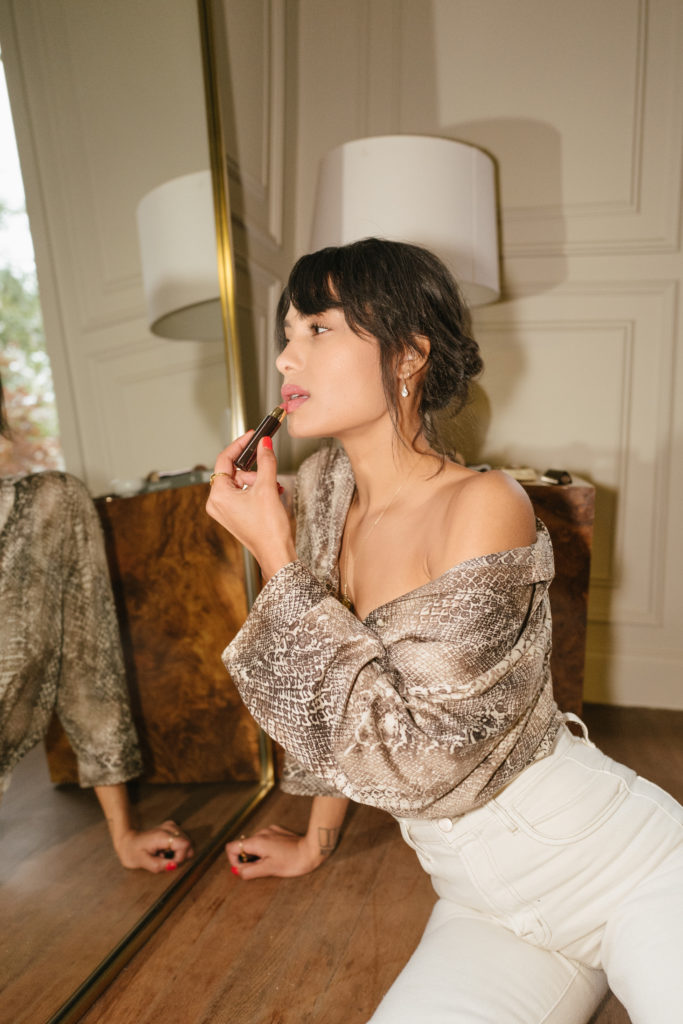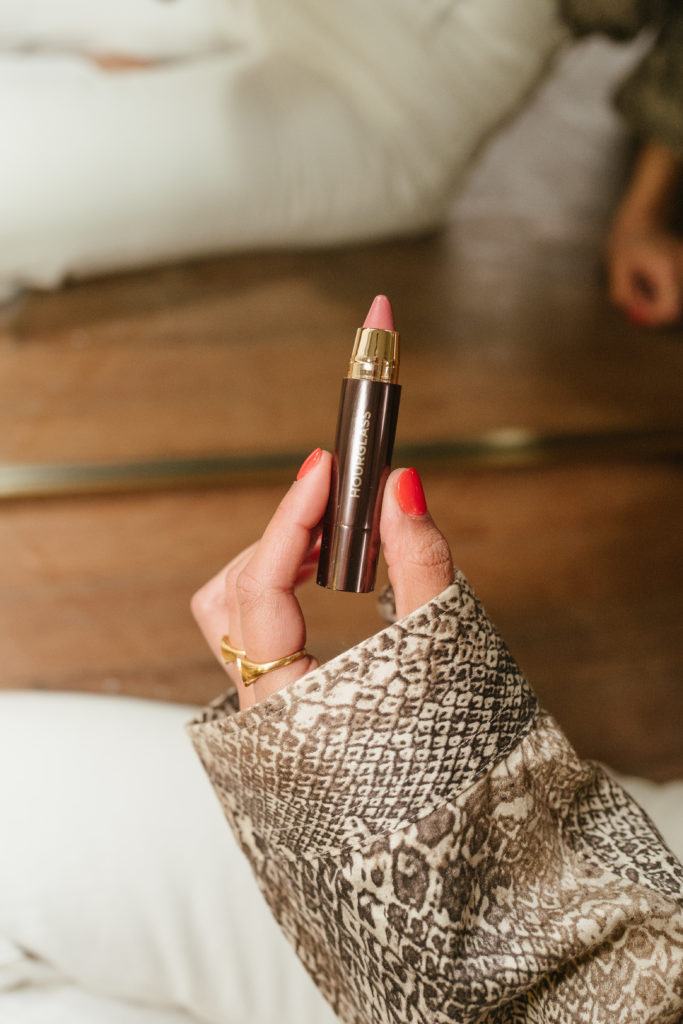 8. Lipstick
For my lipstick, I used the Girl Lip Stylo in the shade Activist, which is a nice neutral rose color.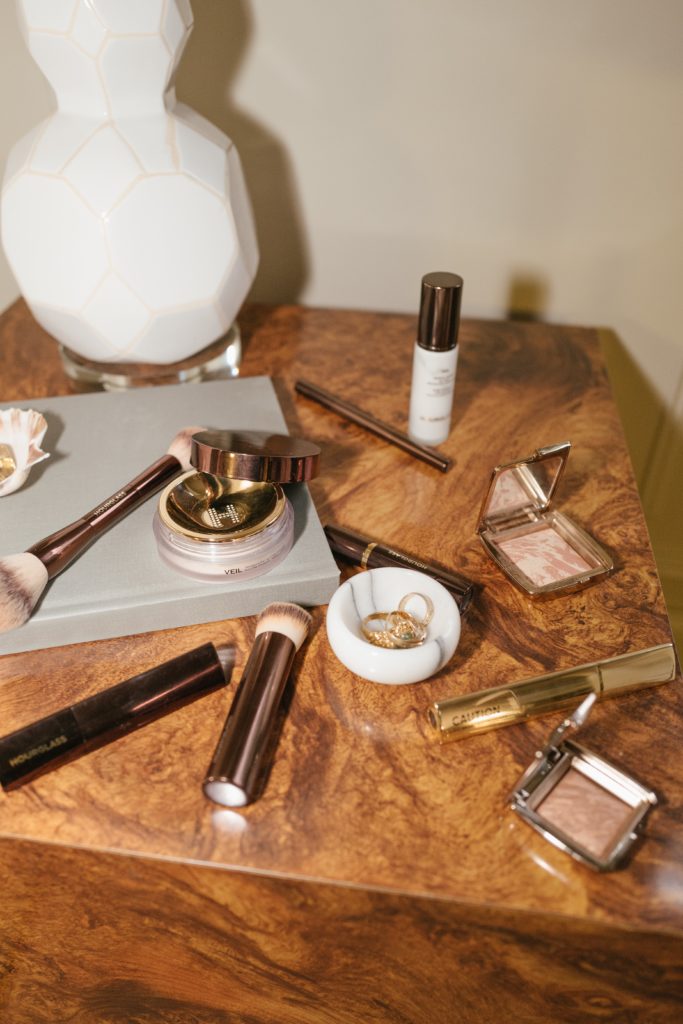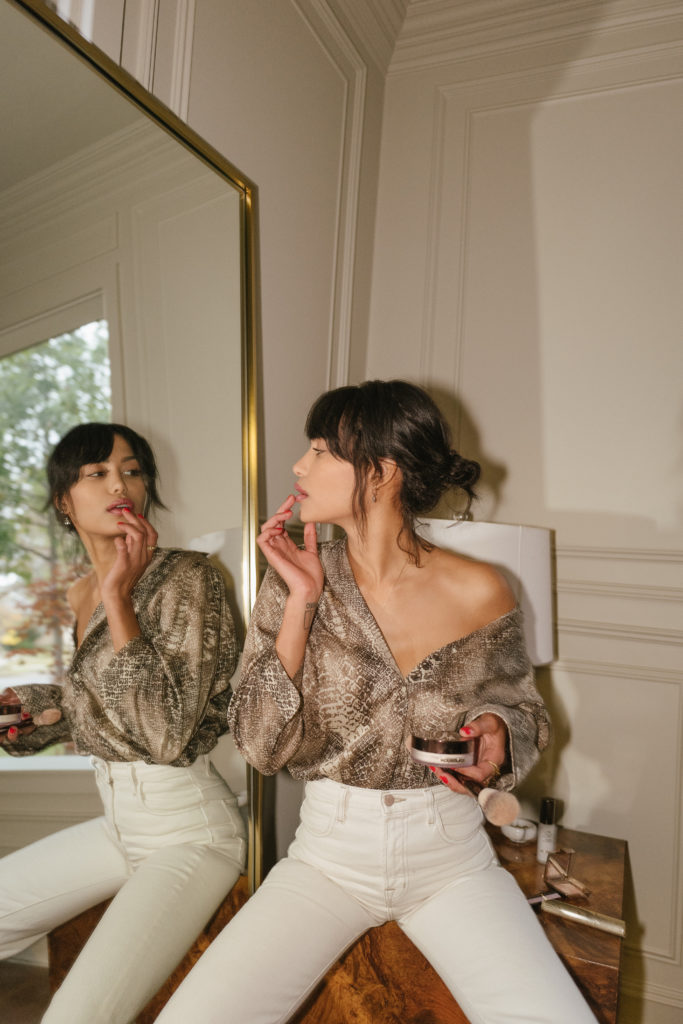 I hope this was helpful – let me know what else you guys would like to see!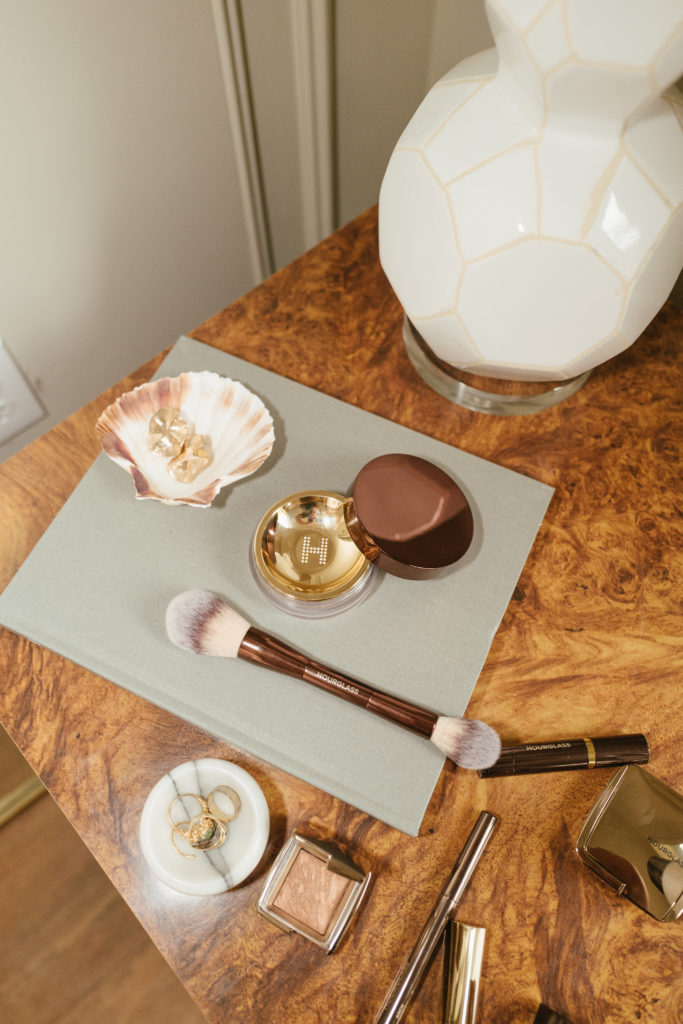 the EDIT //