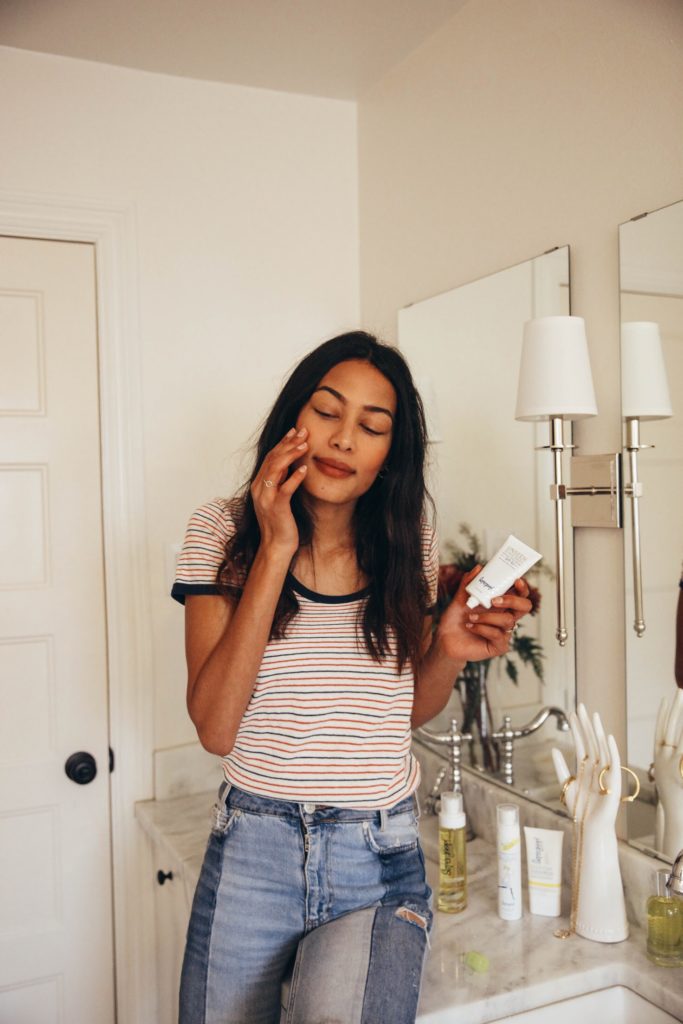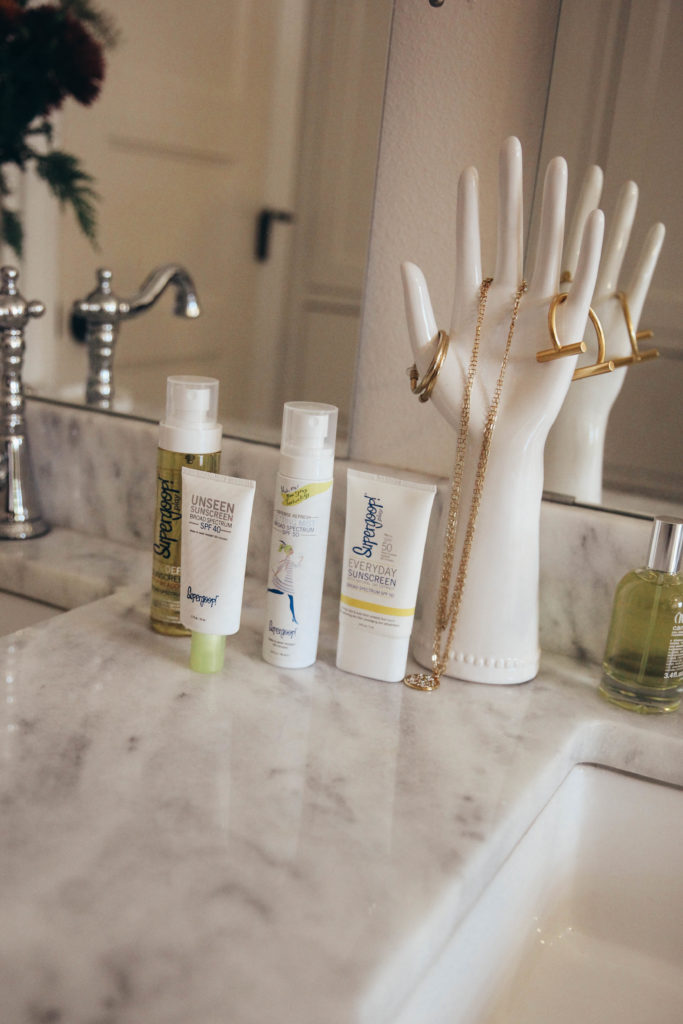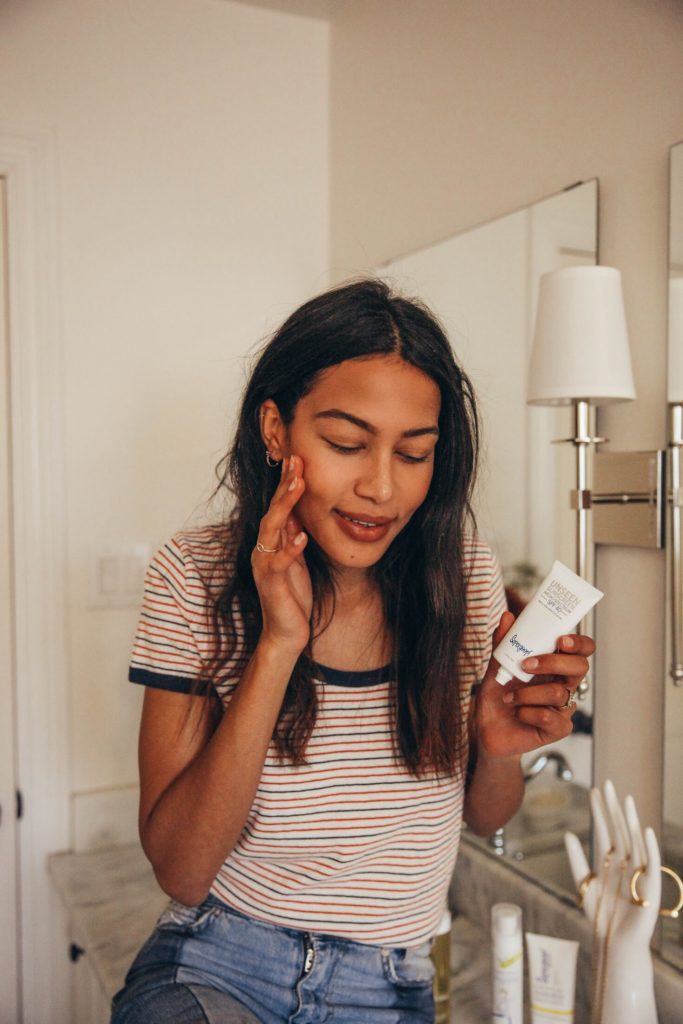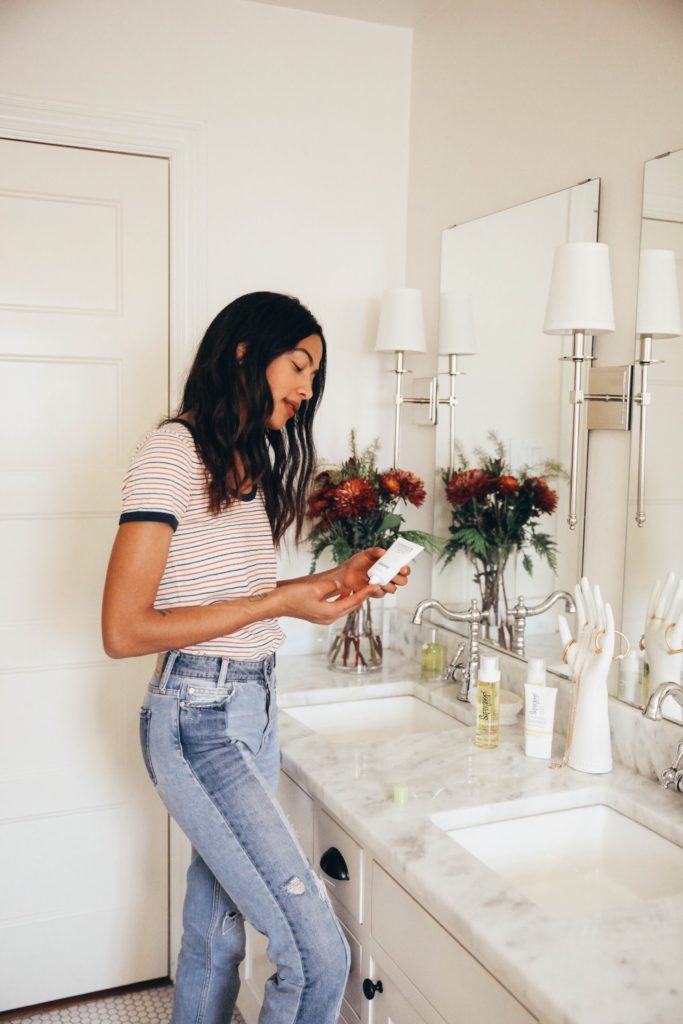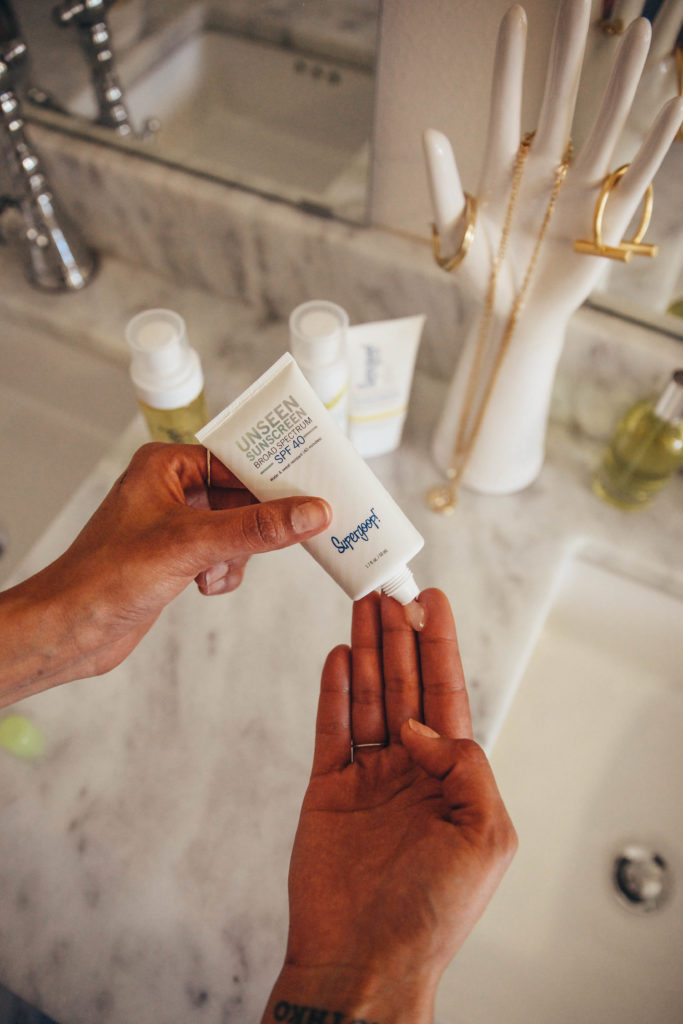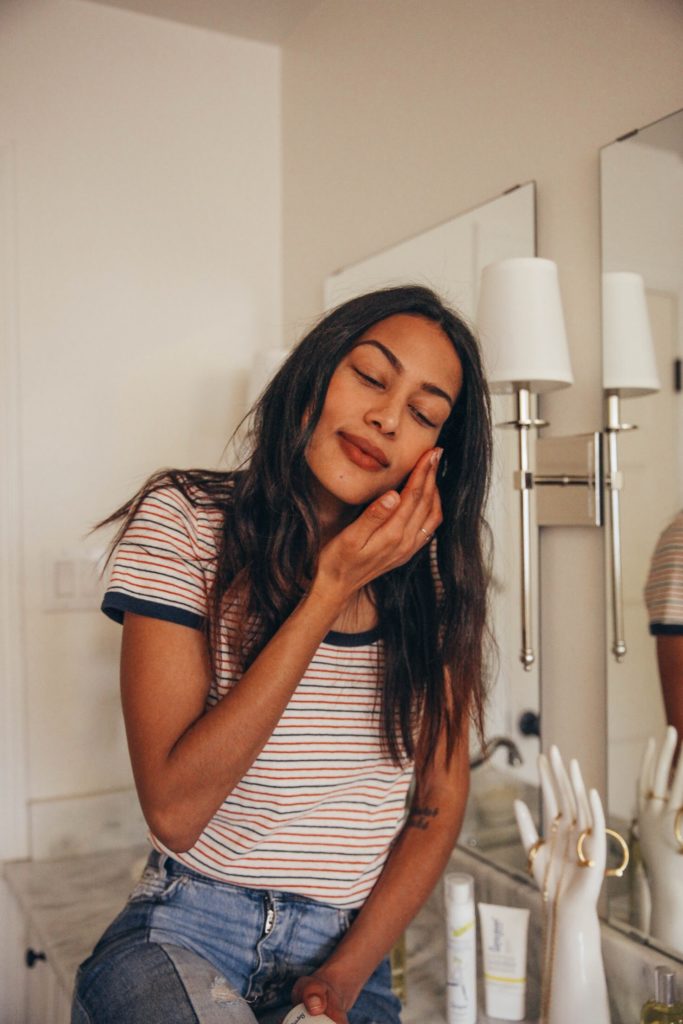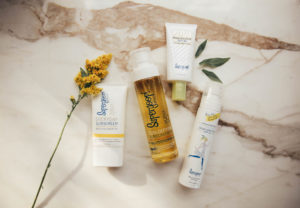 With the first full week of 2018 under our belts, I have started thinking seriously about making resolutions for the New Year. Some are some that I seem to make every year – be more organized, spend more time with family, go on more vacations, and try my best to stay healthy. Some are easier said than done, but one thing that I am really focusing on for 2018 is the health of my skin.
I have tried to make applying sunscreen a part of my daily routine for years now, but I've never been able to keep it going. I've always run into the same problem – the sunscreen doesn't wear well under makeup and feels greasy and oily on my skin.
I recently tried the Unseen Sunscreen SPF 40 by Supergoop! and haven't gone sunscreen-free since. It's a lightweight formula that is really lightweight. It's unlike any other sunscreen I've ever used. The consistency feels like a makeup primer, and it applies like one too. The formula dries really quickly and makeup applies really well on top of it. I love that Supergoop!'s products are free of parabens, oxybenzone, and synthetic fragrances too!
I love the Unseen Sunscreen SPF 40 so much, so I've also added some other Supergoop! products to my healthy skincare regimen. They make a really good Setting Mist that is easy to spray on throughout the day to refresh your UV protection.
Applying sunscreen is such a simple way to keep my skin looking young. It's a small thing that I've added to my morning routine (it takes less than a minute), but it really makes me feel better to know that I'm taking steps towards protecting my skin.
What are some ways that you are doing to stay healthy in the new year?
SHOP MY FAVORITE SUPERGOOP PRODUCTS:
SaveSave
SaveSave
SaveSave