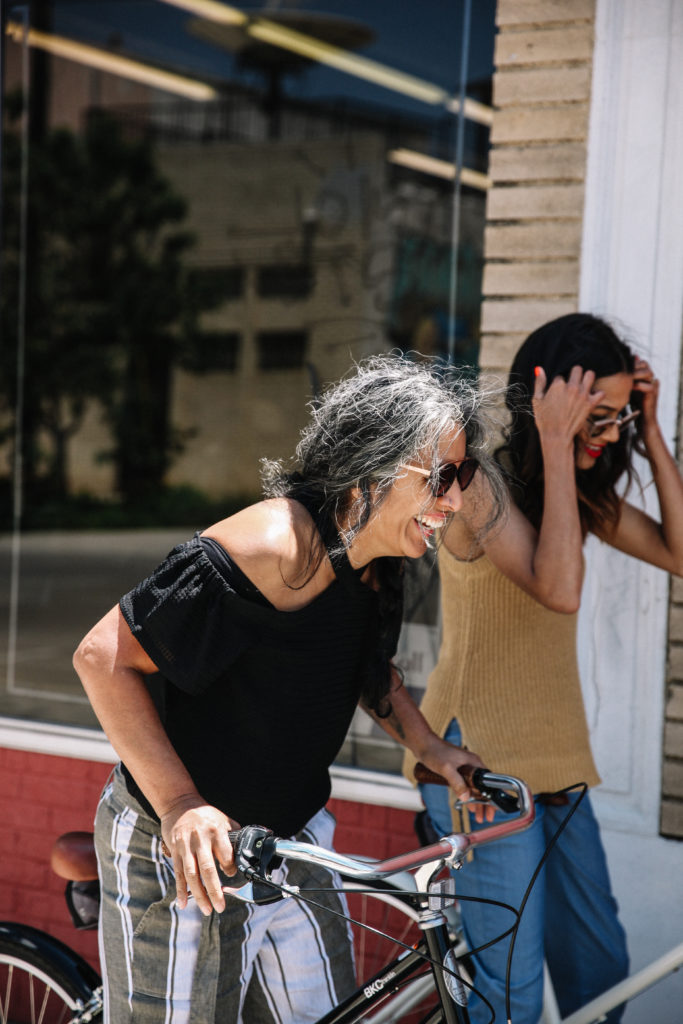 With Mother's Day right around the corner, I wanted to take time to spend a day with one of the most important moms in my life – my Mother-In-Law!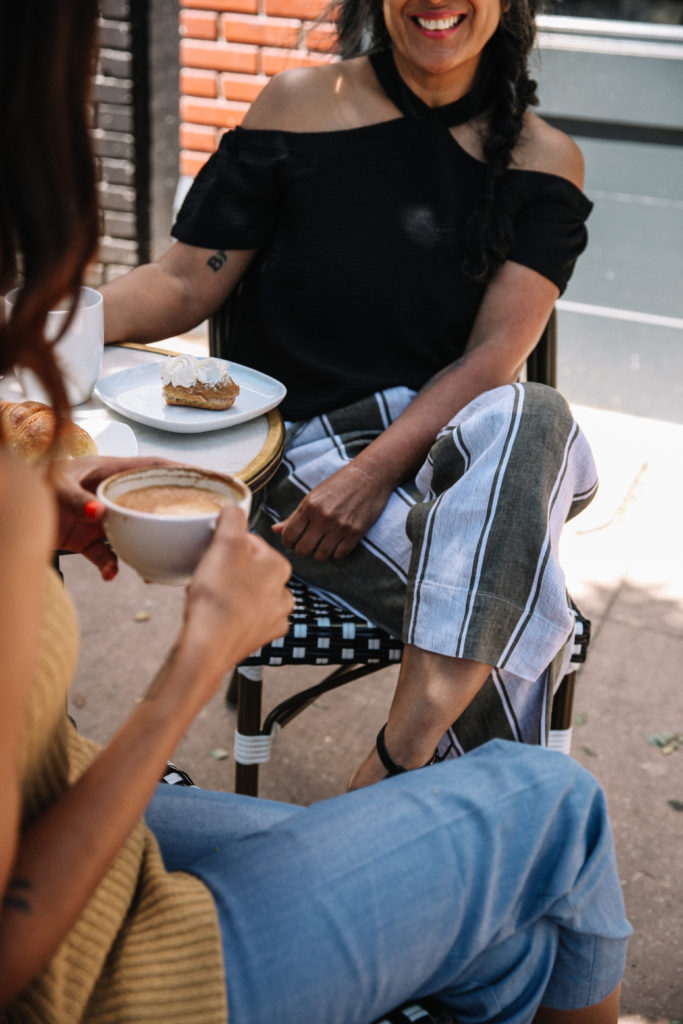 I wanted to do something fun because my MIL Lucia is always down for a good adventure. She is one of those people that always has a smile on her face!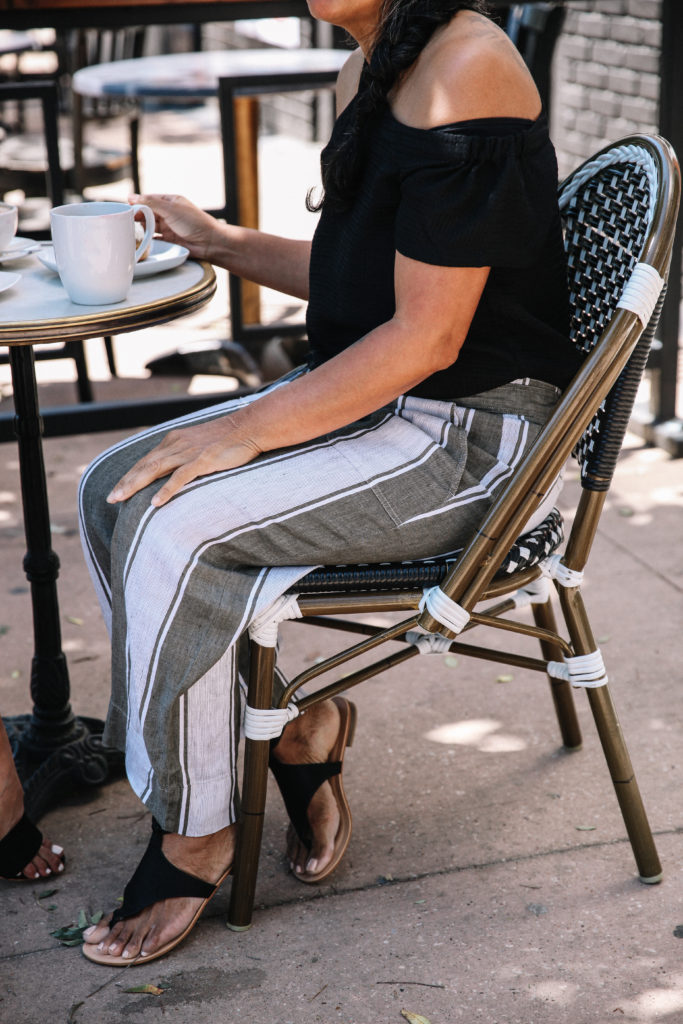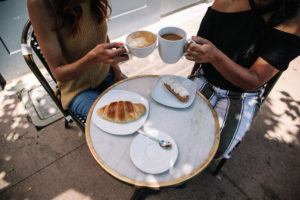 We started the day off like any good day starts – with a cup of coffee and some good conversation! We have a morning coffee and pastry ritual that always makes starting the day a little sweeter.
The weather in Dallas has been an absolute dream lately, so this sweater top from LOFT is the perfect transition piece.
I love the mustard knit with the tie accent. I am so obsessed with tie sweaters now that I even picked up this long sleeved black one with tie sides too – how cute is it!?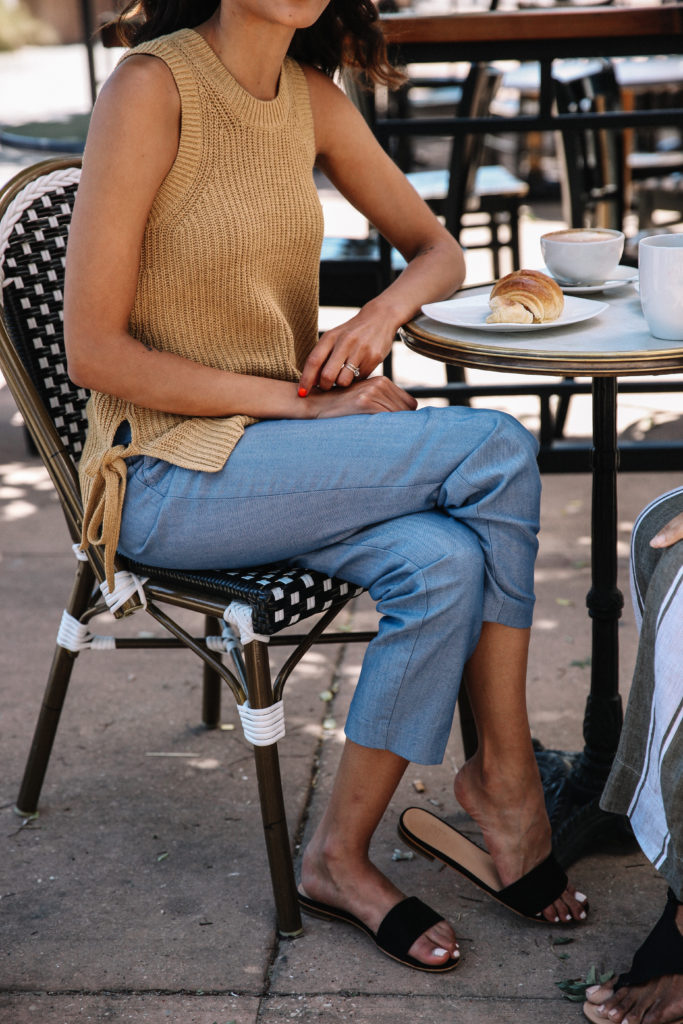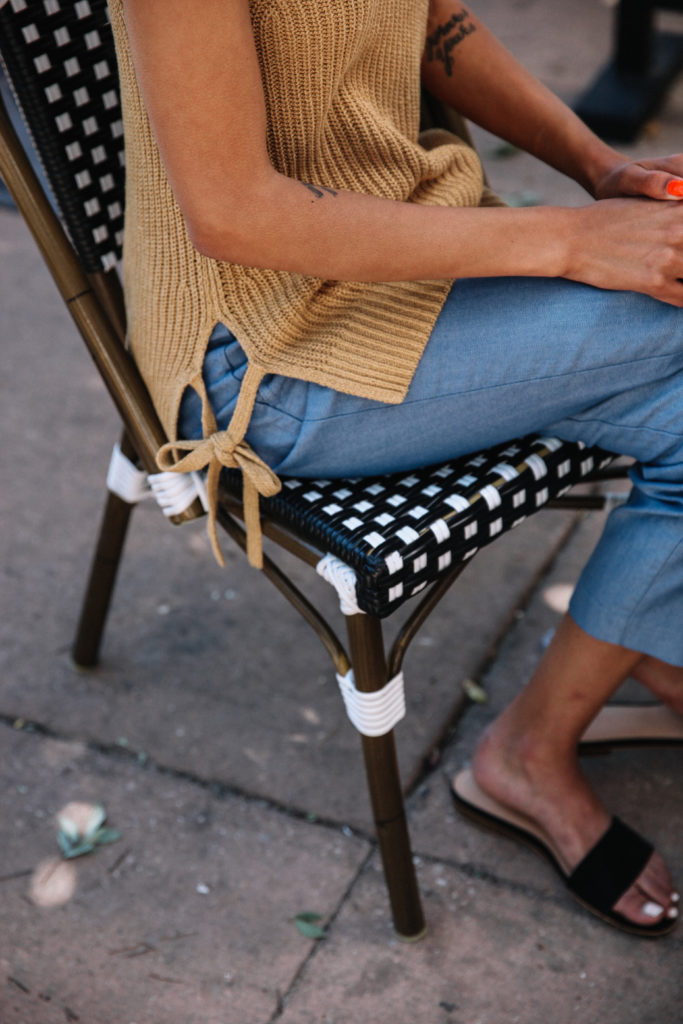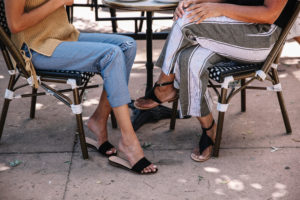 After breakfast we decided to enjoy the weather and go on a bike ride. Let me preface this by saying that it is a near-miracle that we got any pictures of me actually riding my bike. I am embarassingly bad at riding bikes! After cruising around for a bit, I kind of got the hang of it and it was so much fun!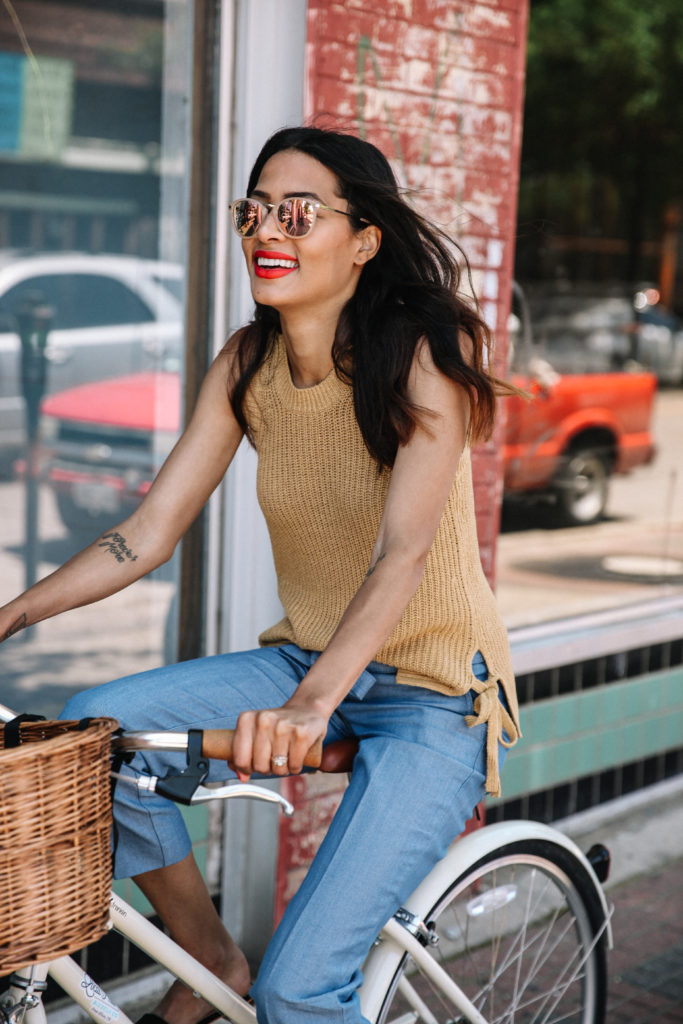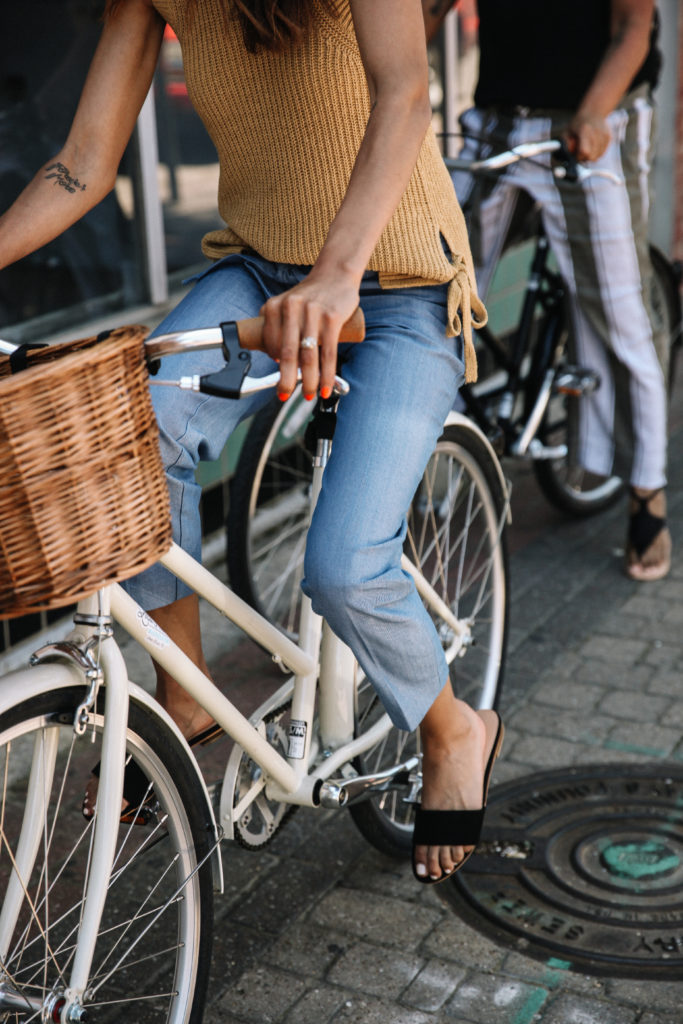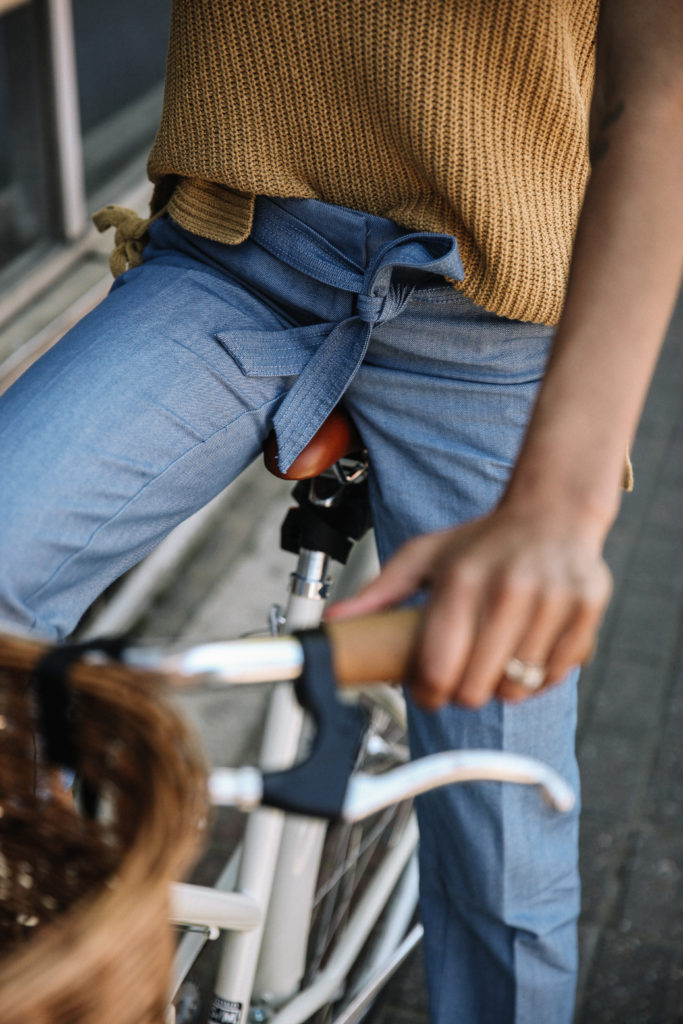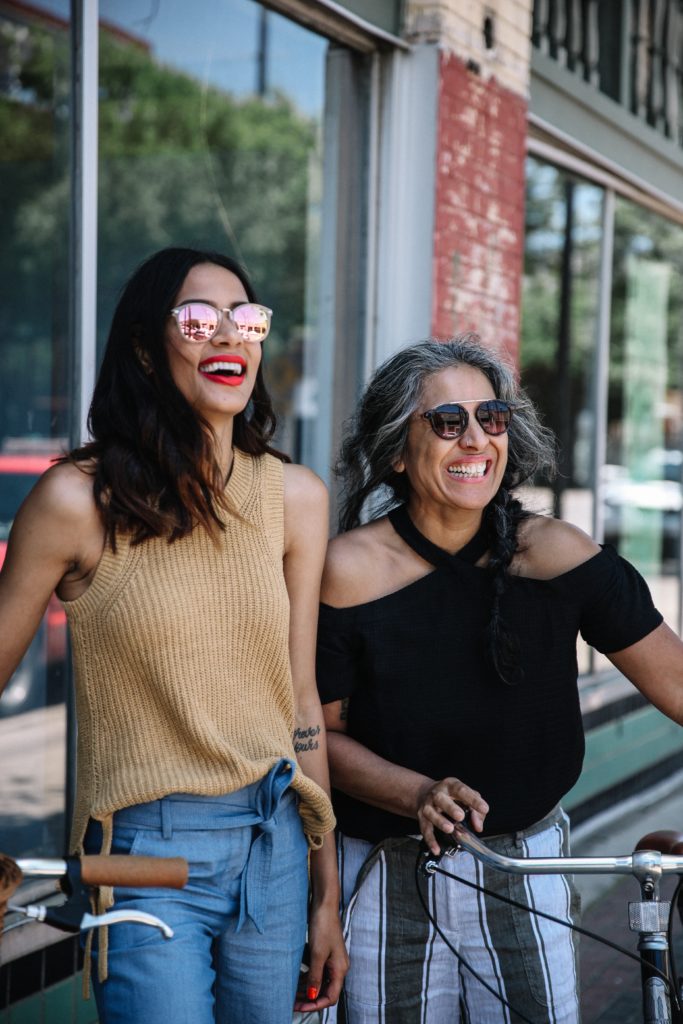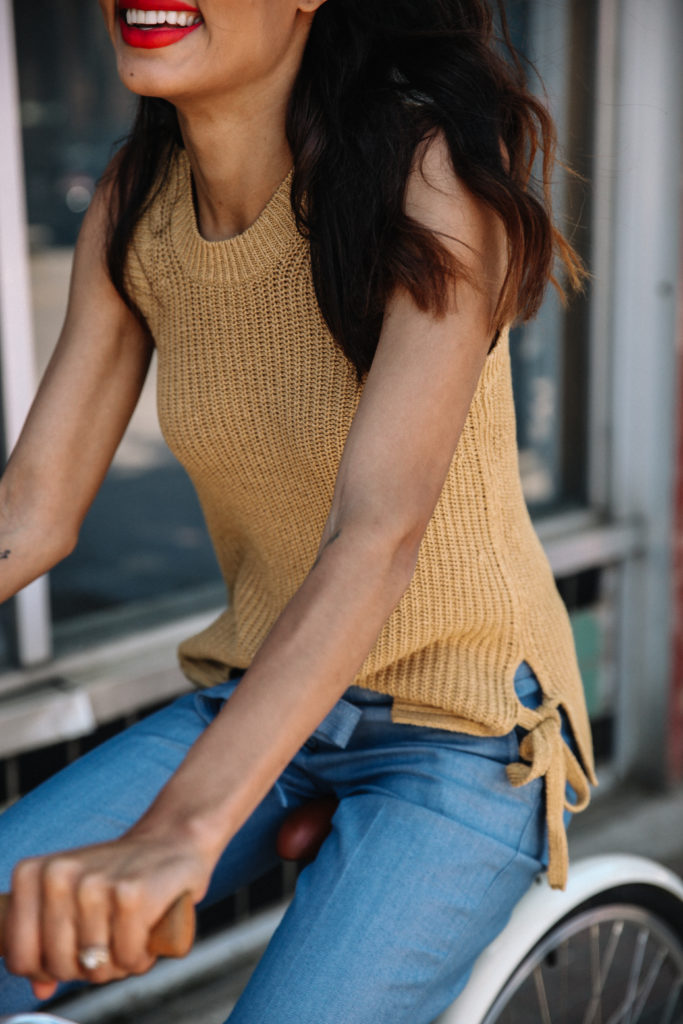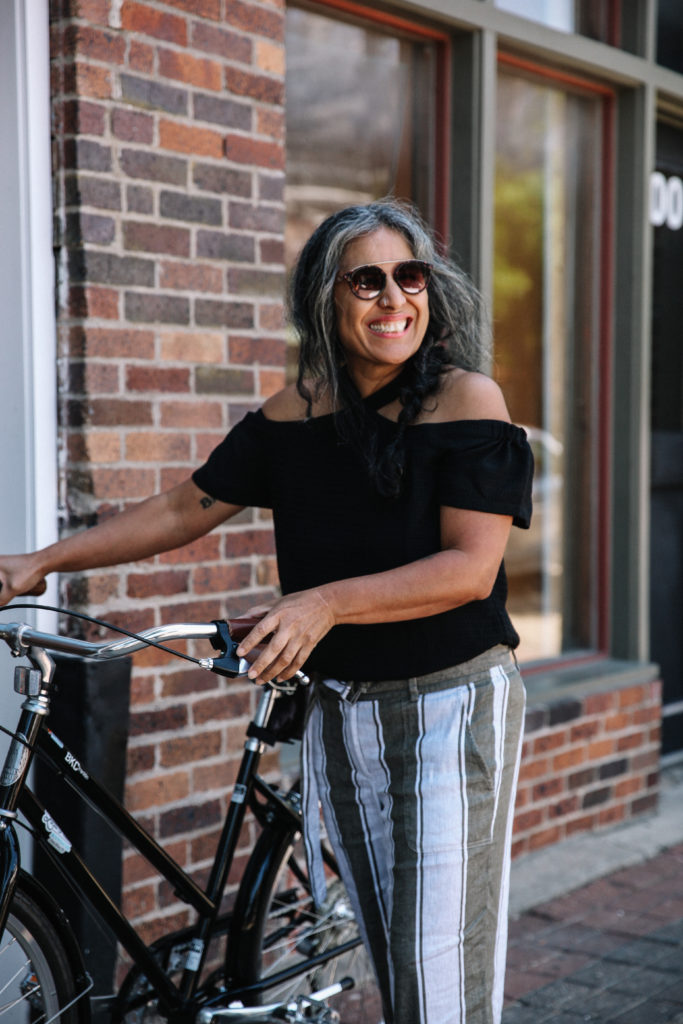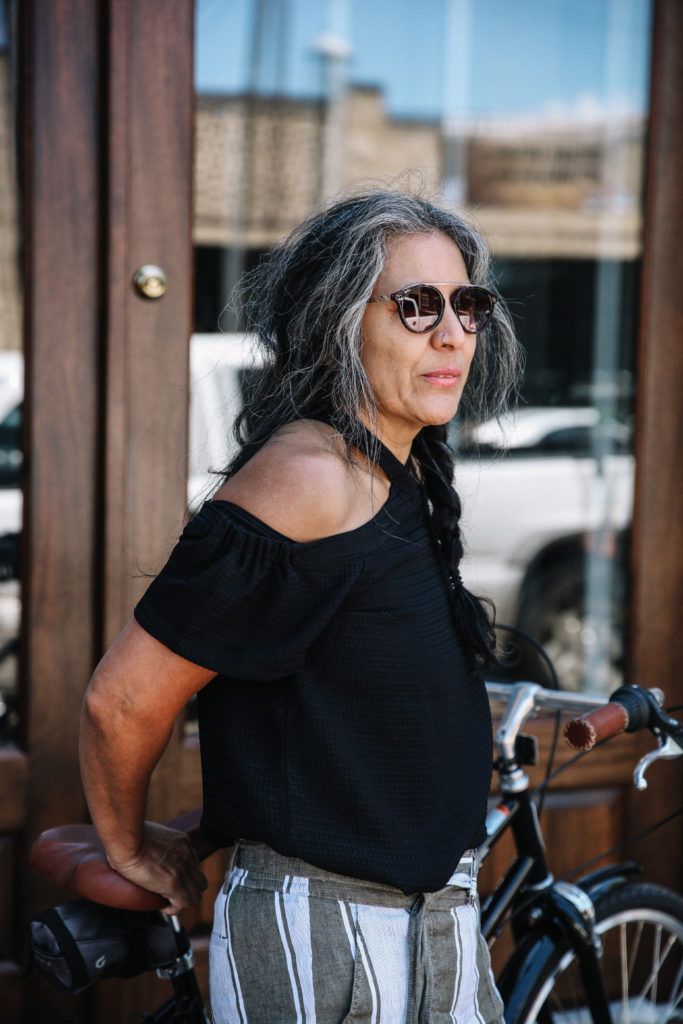 My MIL picked up her linen-blend pants from LOFT and we keep joking that she never wants to take them off! She is really into yoga and most of her wardrobe is centered around athlesiure, but she kept mentioning how lightweight and comfortable her linen pants are!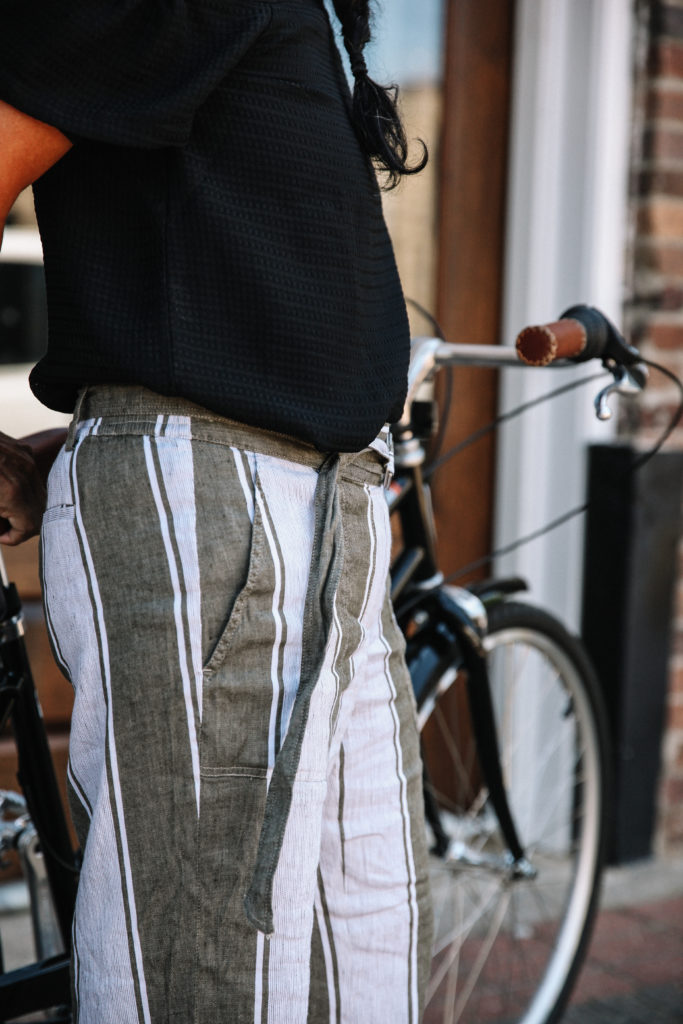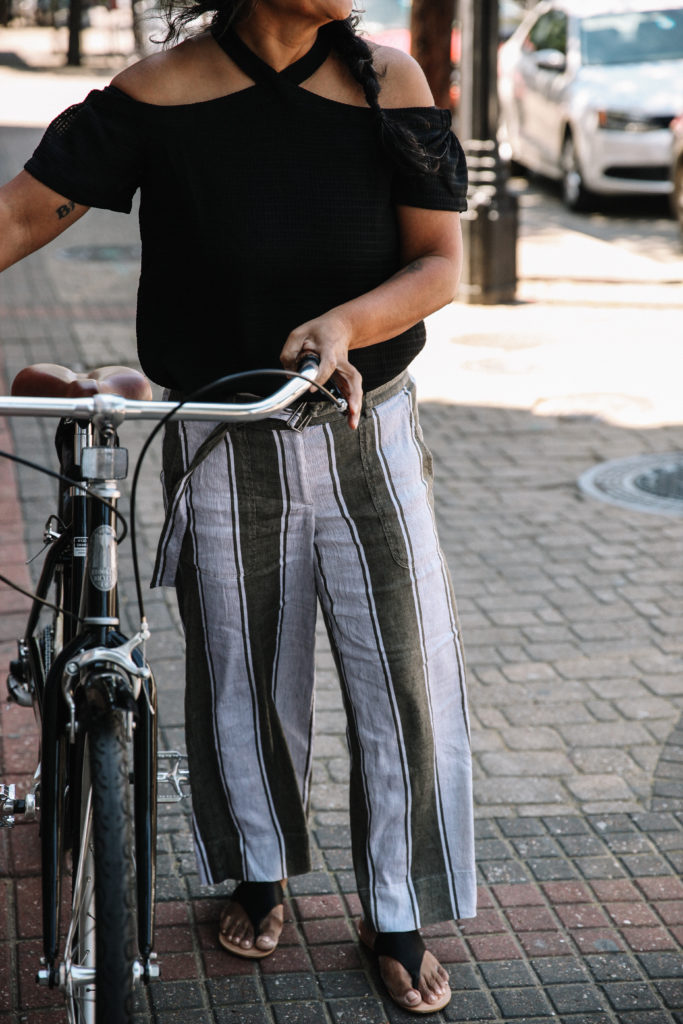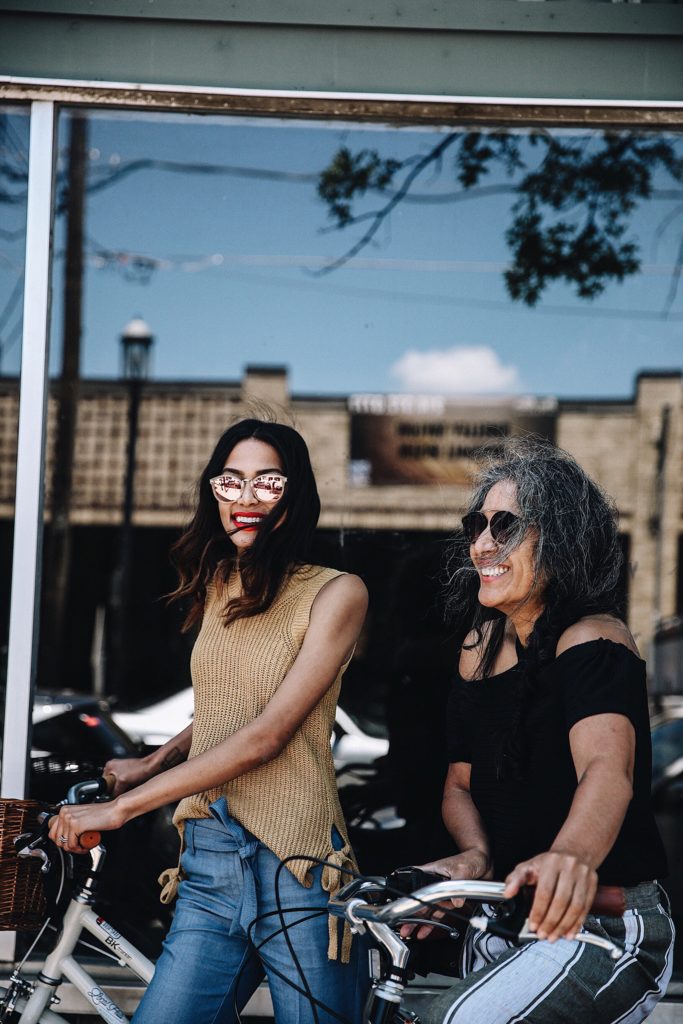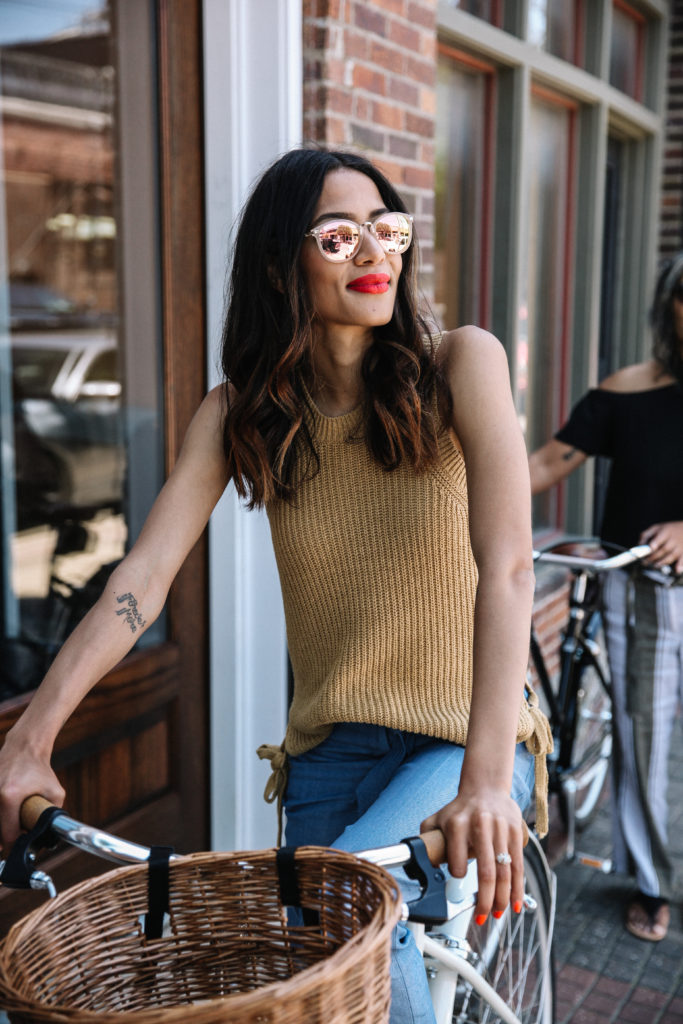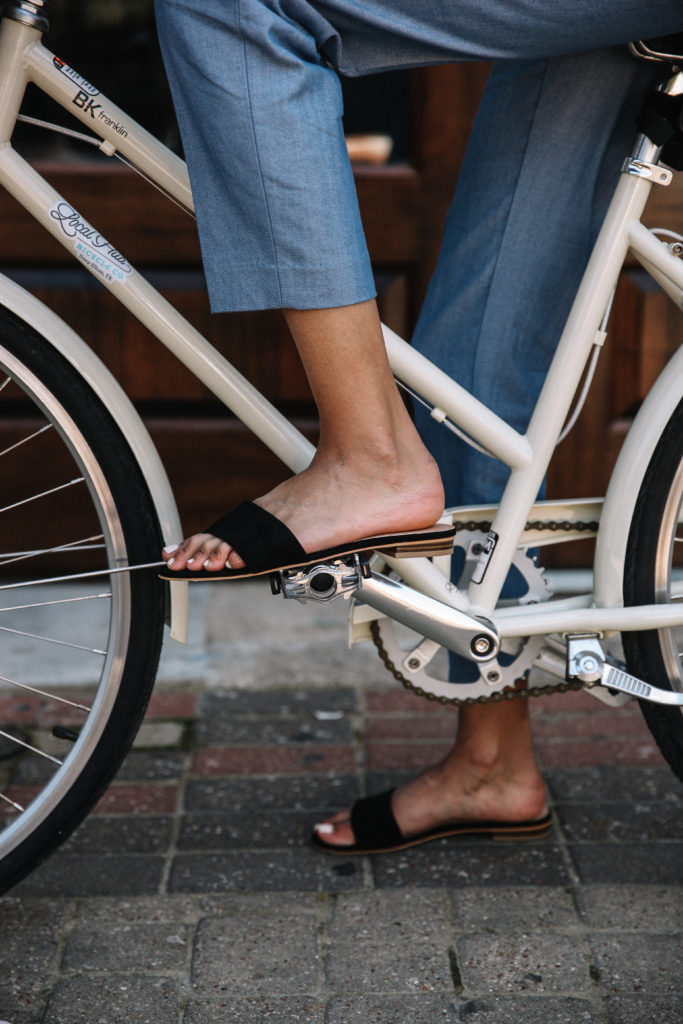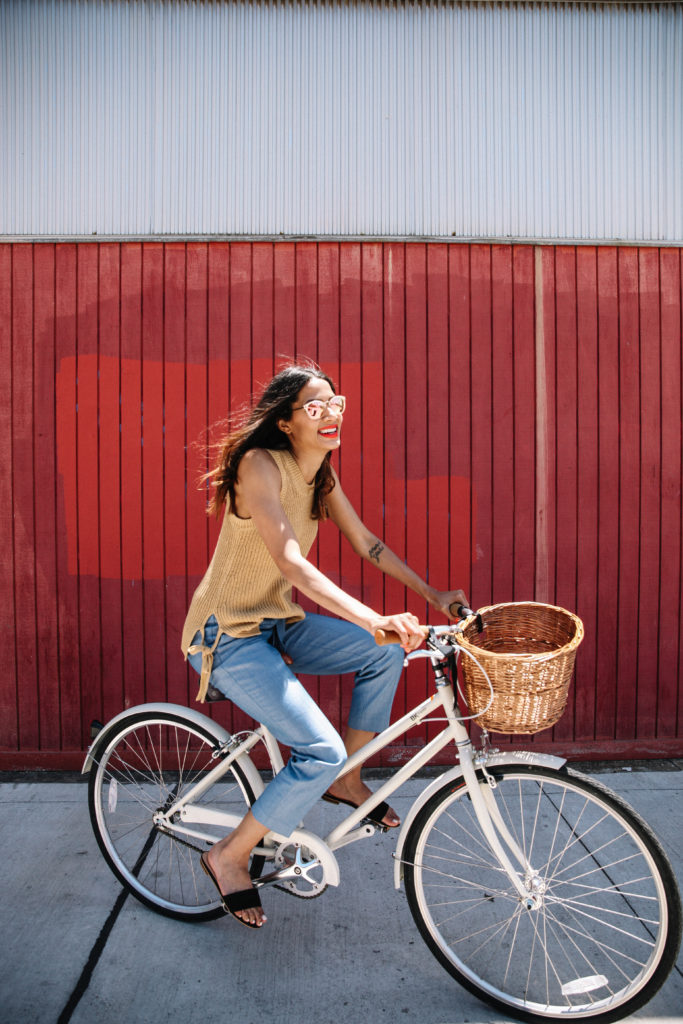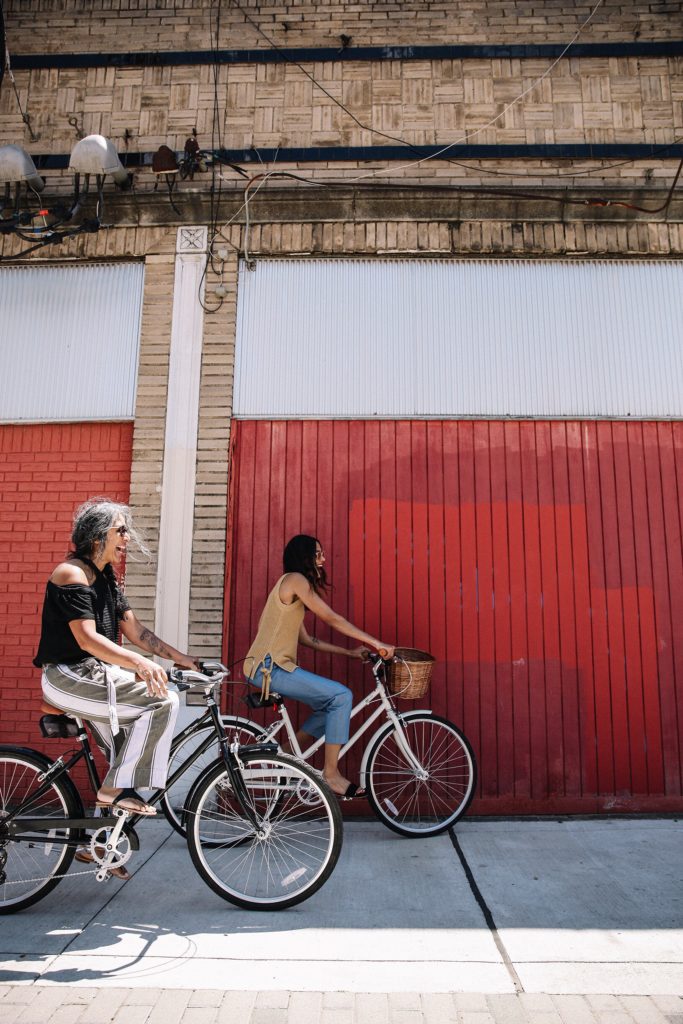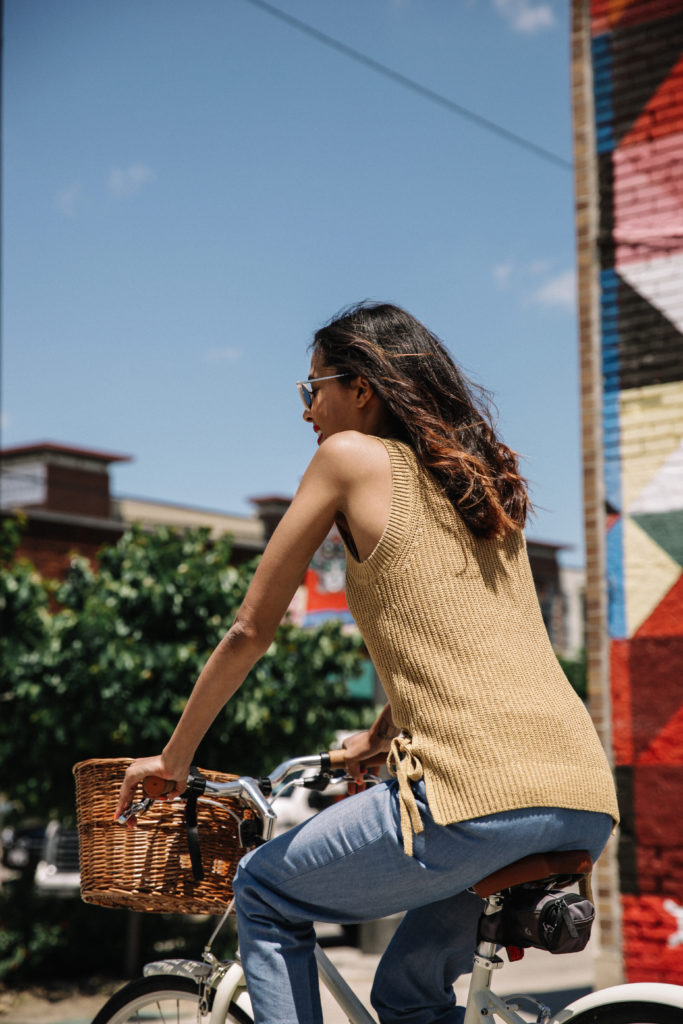 MY LOOK: SWEATER TANK  //  TIE WAIST PANTS  //  SLIDE SANDALS  //  SUNGLASSES
MY MIL'S LOOK: BLACK TOP  //  LINEN BLEND STRIPE PANTS  //  SANDALS  //  SUNGLASSES   
We rode around for a few hours, but by then end of the day I already wanted to plan another bike outing. Seriously, it was a blast!
Mother's Day is one of my favorite holidays, and now that I am a mom I have a newfound appreciation for all of the women in my life that have shaped who I am as a person (and had a part in shaping my amazing husband, too)! Whether we are out shopping and having fun, or just hanging out at home I always have fun with my MIL.
How are you celebrating the special women in your life this Mother's Day?
*this post was created in collaboration with LOFT, all opinions are my own