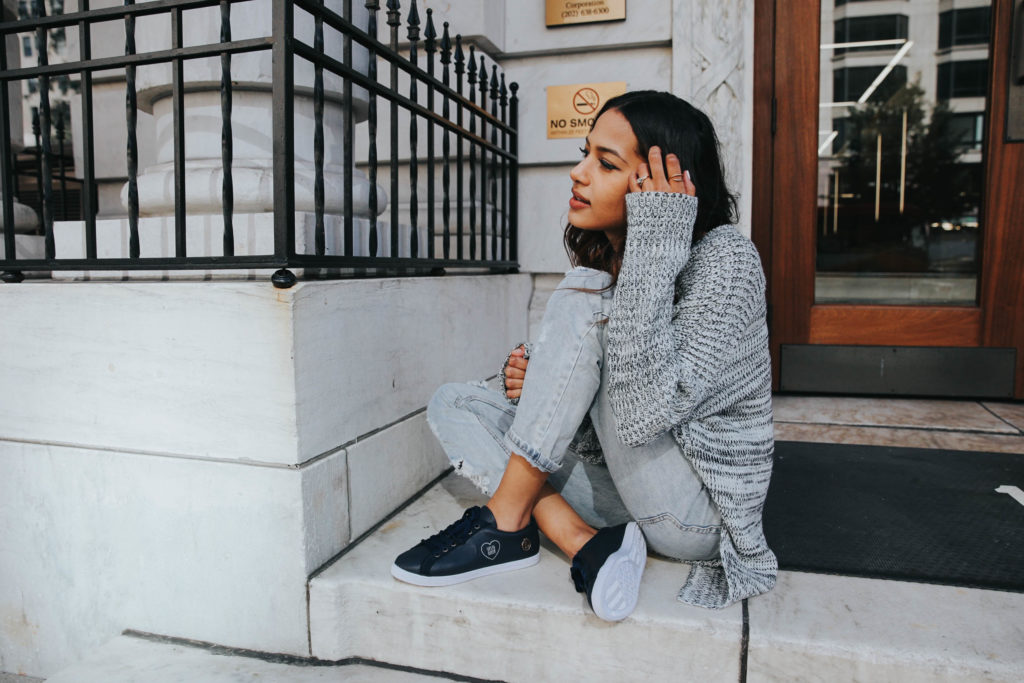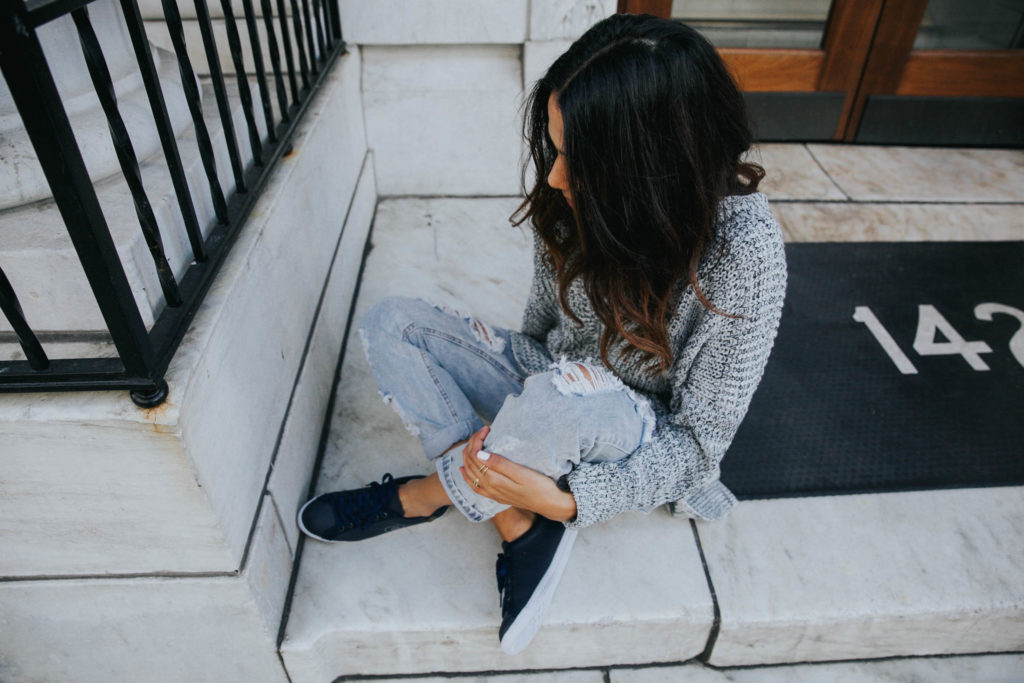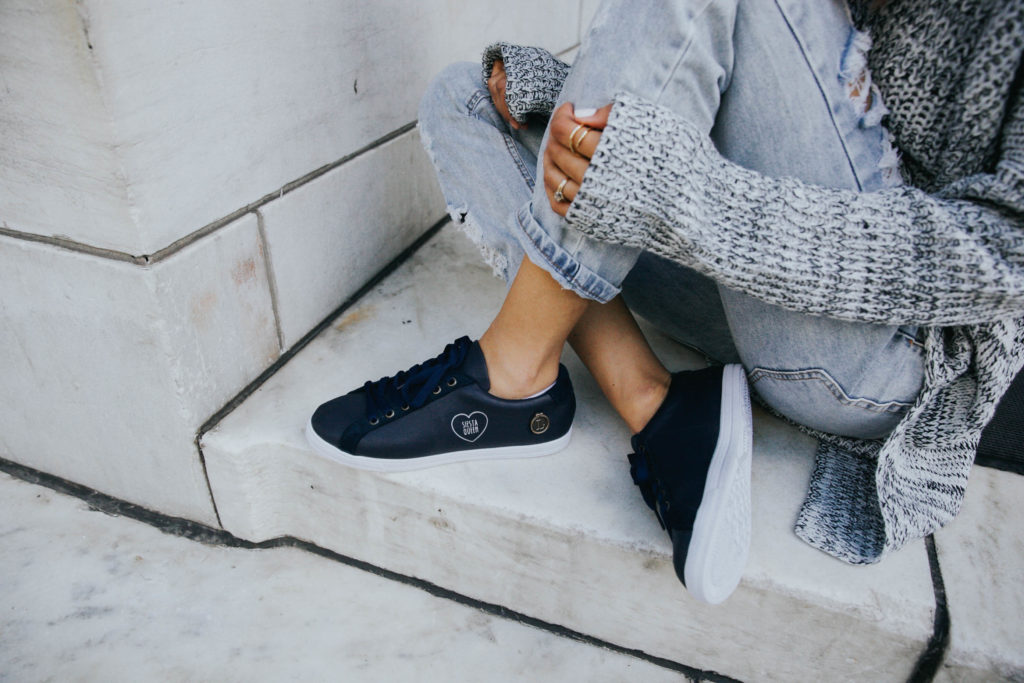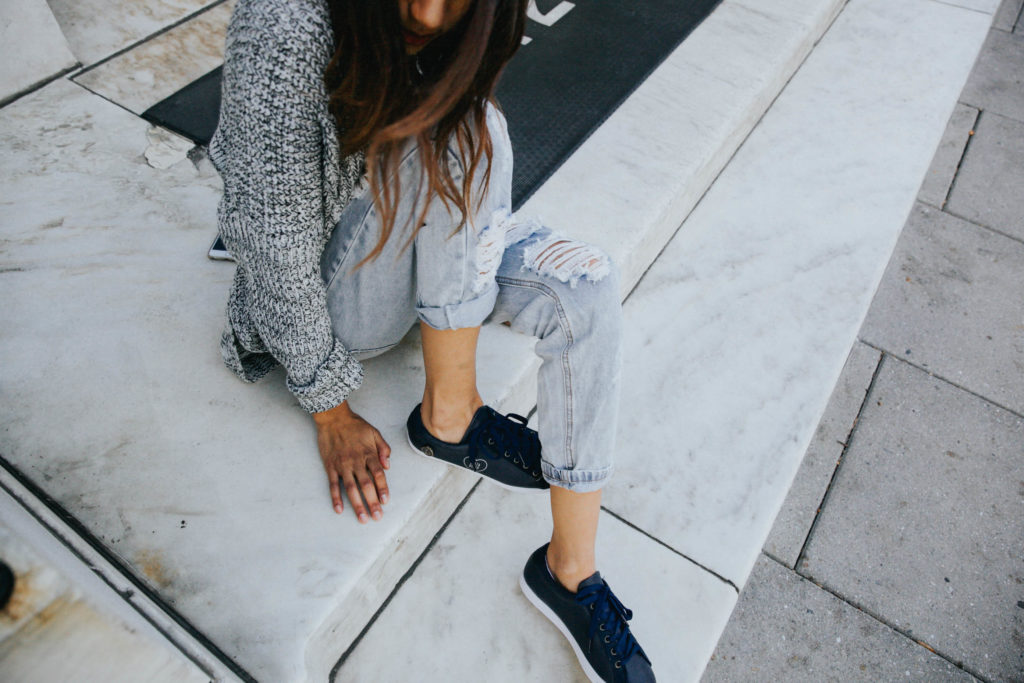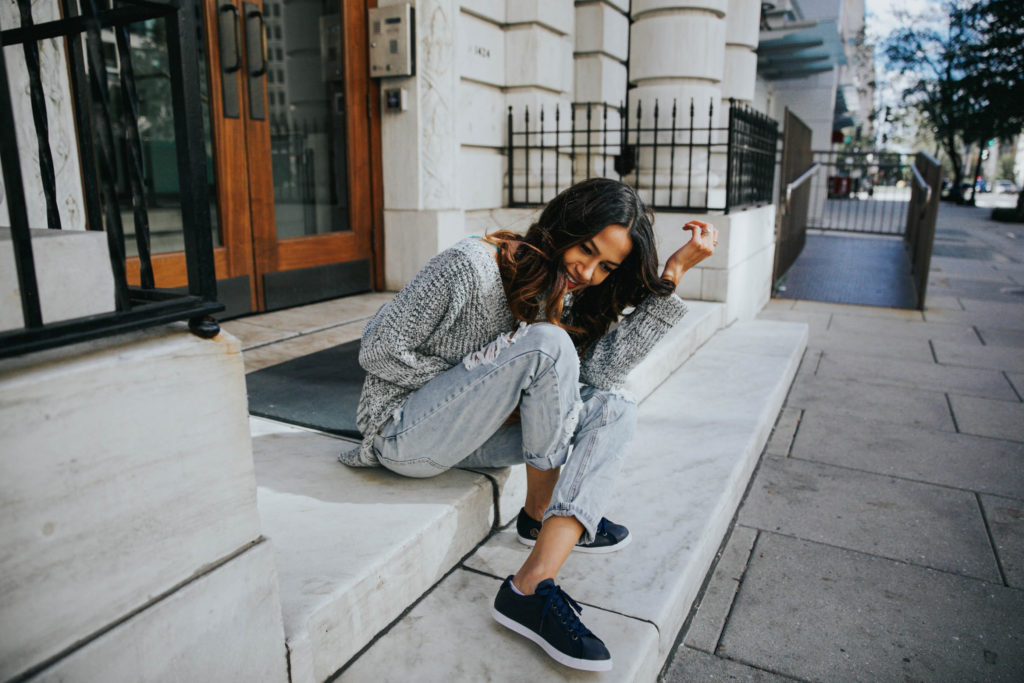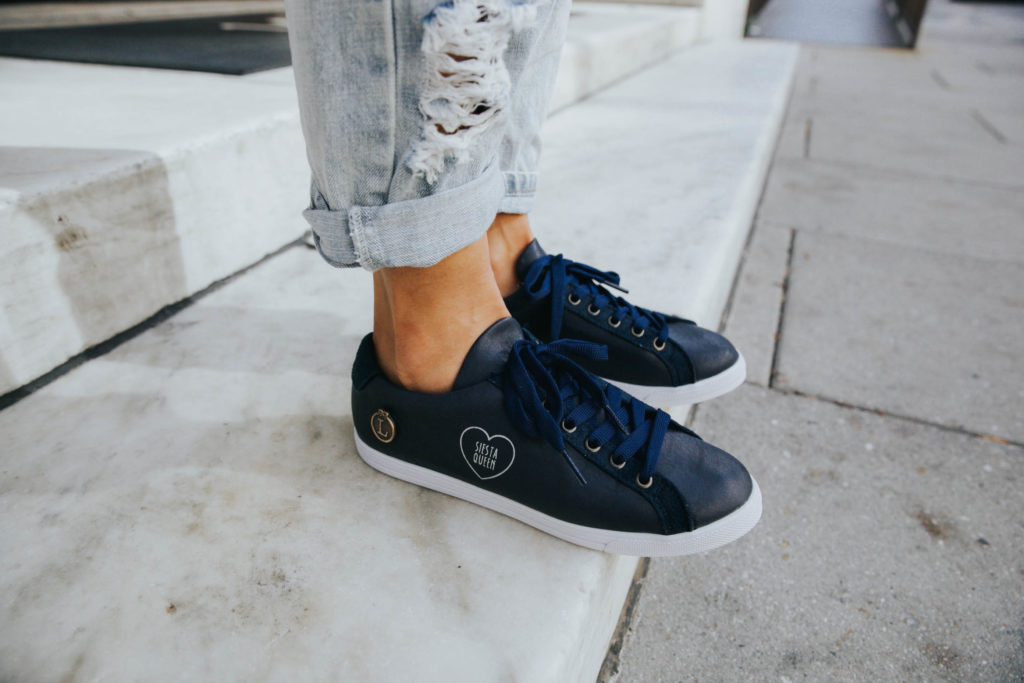 Similar Sweater  //  Similar Jeans  //  Similar Ring  //  Loly in the Sky Shoes
Happy Friday!
Remember how I said in my last post that I have pretty much been living in sneakers these days? Well I came across the cutest pair from Loly In The Sky the other day and I have been wearing them so much. I love the classic style, but the thing that sold me was the little heart details and the "L" charm. When I got them in the mail Luna thought they were so cool – she is learning to write her name right now and she kept telling me that she looooved my "L" shoes! They also come in red and a bright pink that is so cute!
How amazing was daylight savings time yesterday? I actually forgot about it and had an early morning alarm set on Sunday, but when I woke up I felt so well rested despite going to bed late. Kiel and I were out and about in the city all day on Sunday and we kept checking the time because we thought it was so much later than it was. What did you do with your extra hour yesterday?
I hope you all have a great weekend, thank you so much for stopping by!
xx,
Lauren 
*in collaboration with Loly in the Sky