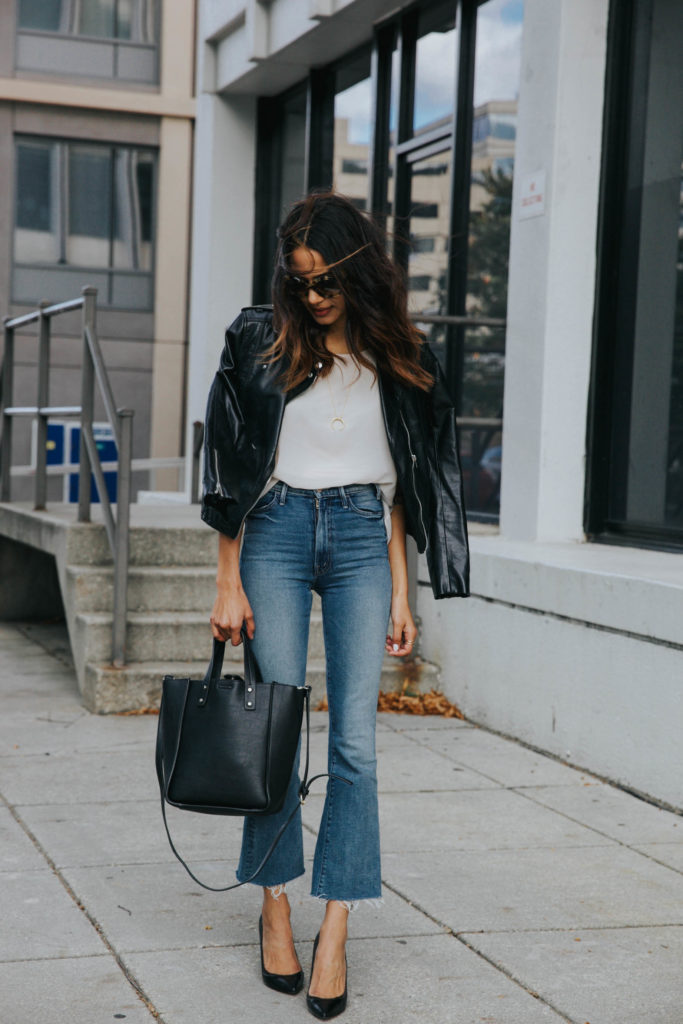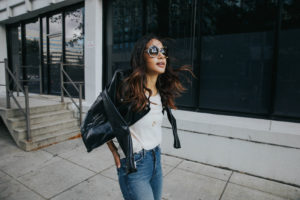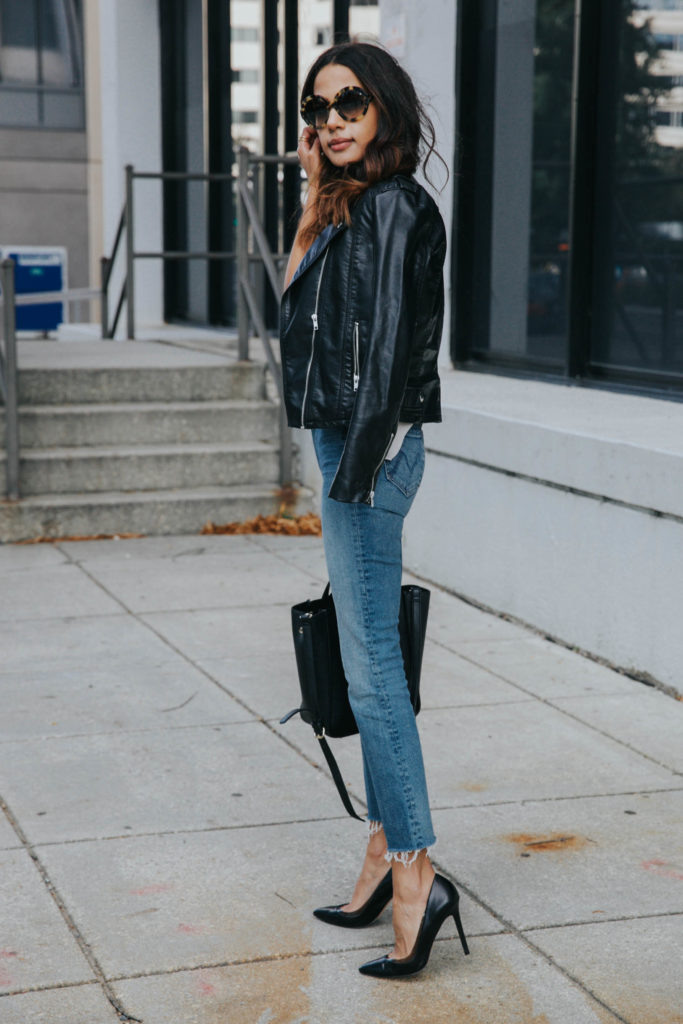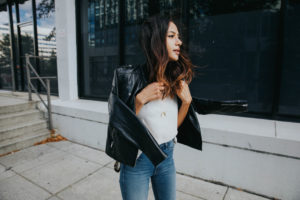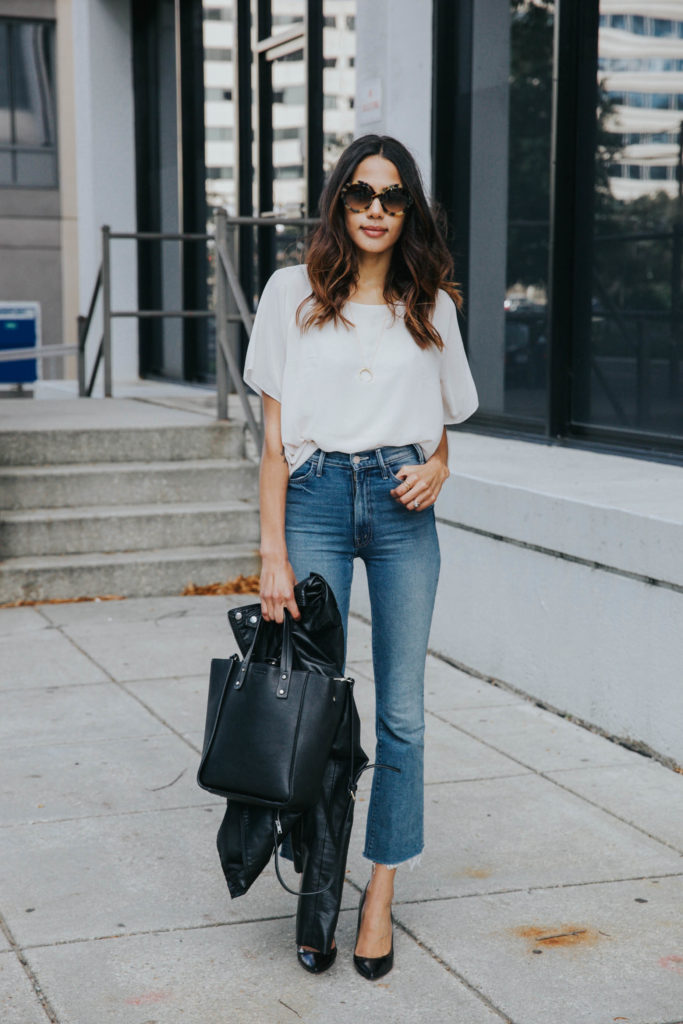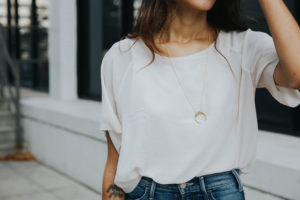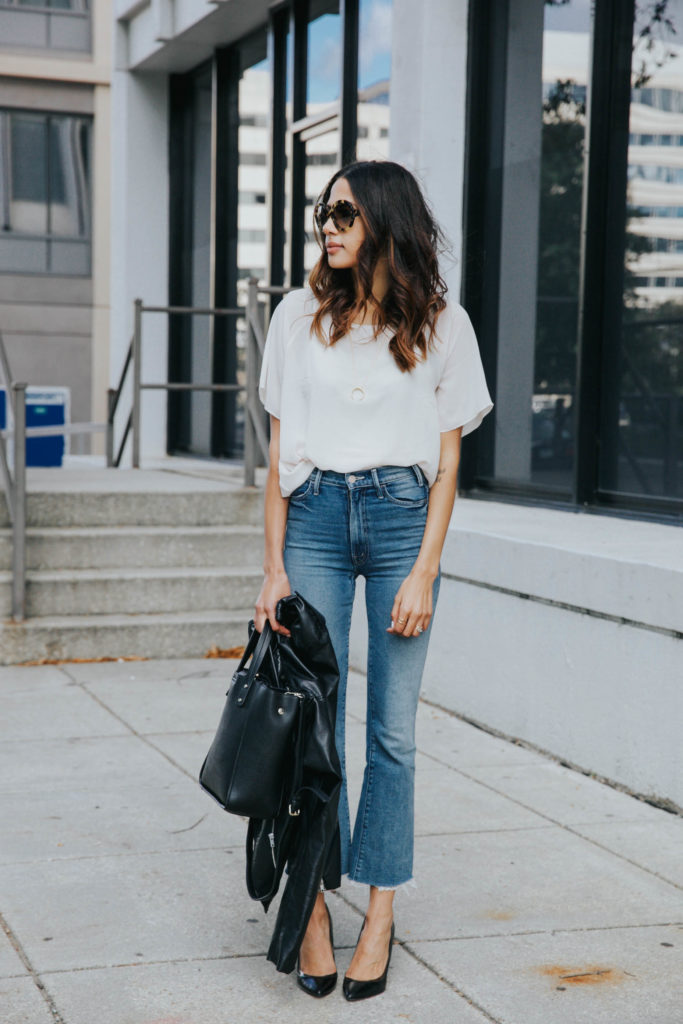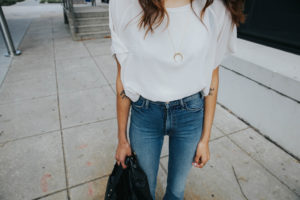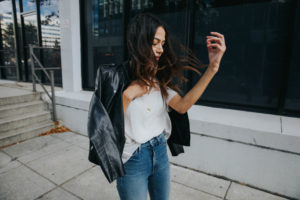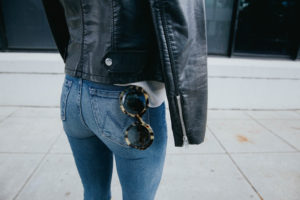 Luna thought playing in the wind was so much fun! I love that girl way too much.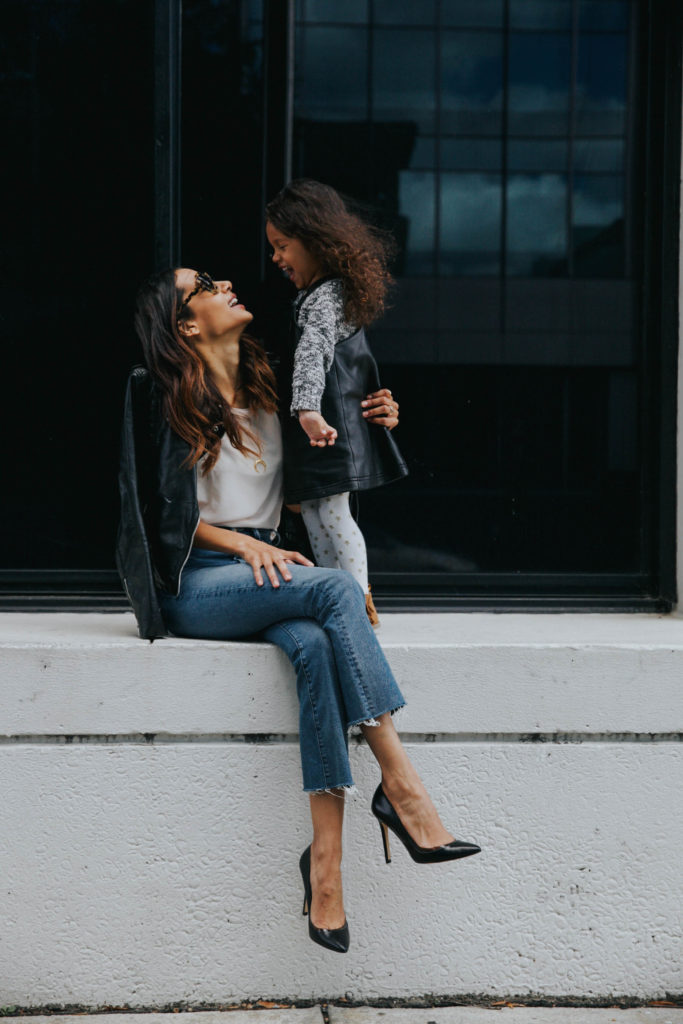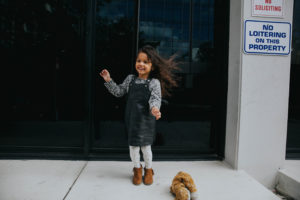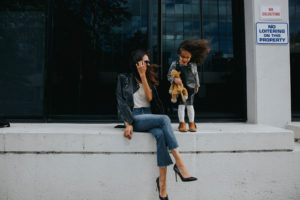 Sheer Sleeve White Top  //  Denim  //  Black Pumps  //  Necklace  //  Sunglasses  ////// L's Boots are Here, her tights are Here, and a similar sweater is Here
Happy Friday!
This outfit is my default when I want to look put together but I don't have time to go put together a full look. I've mentioned before in this post how it is so important to have a few wardrobe staples that will take you through multiple seasons and can be thrown together to create a great outfit. A leather jacket, black heels, and a better-than-basic white shirt are a few of my wardrobe staples that I reach for time after time. Having these things also give you room to experiment with different trends without wondering what to pair them with, like I did with this pair of cropped flare denim.
I hope you all have a wonderful weekend – thank you so much for stopping by!
xx,
Lauren