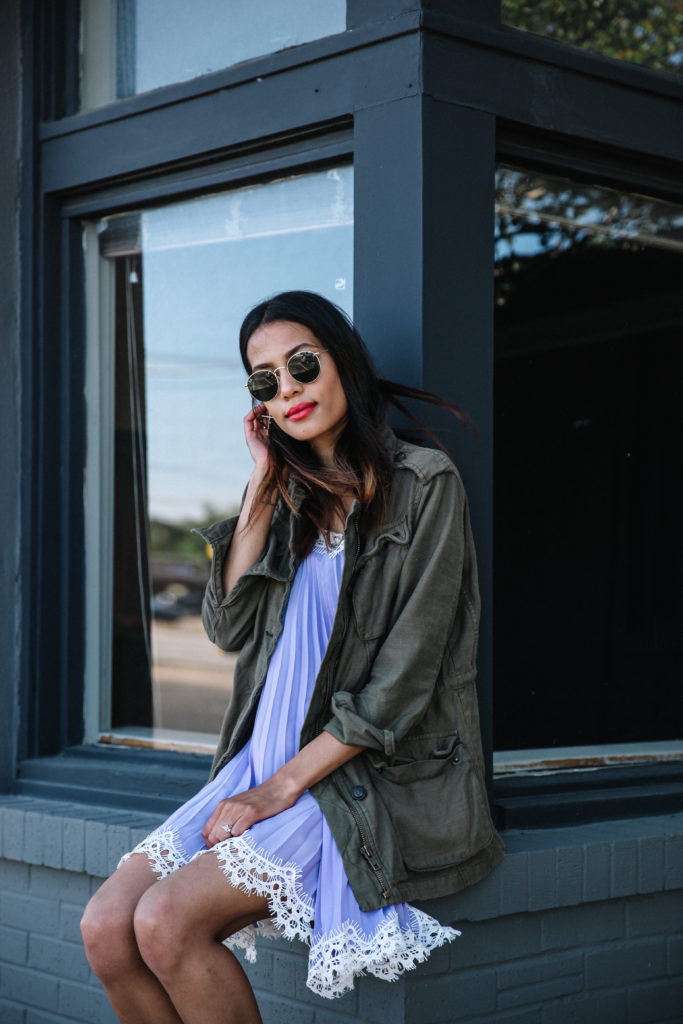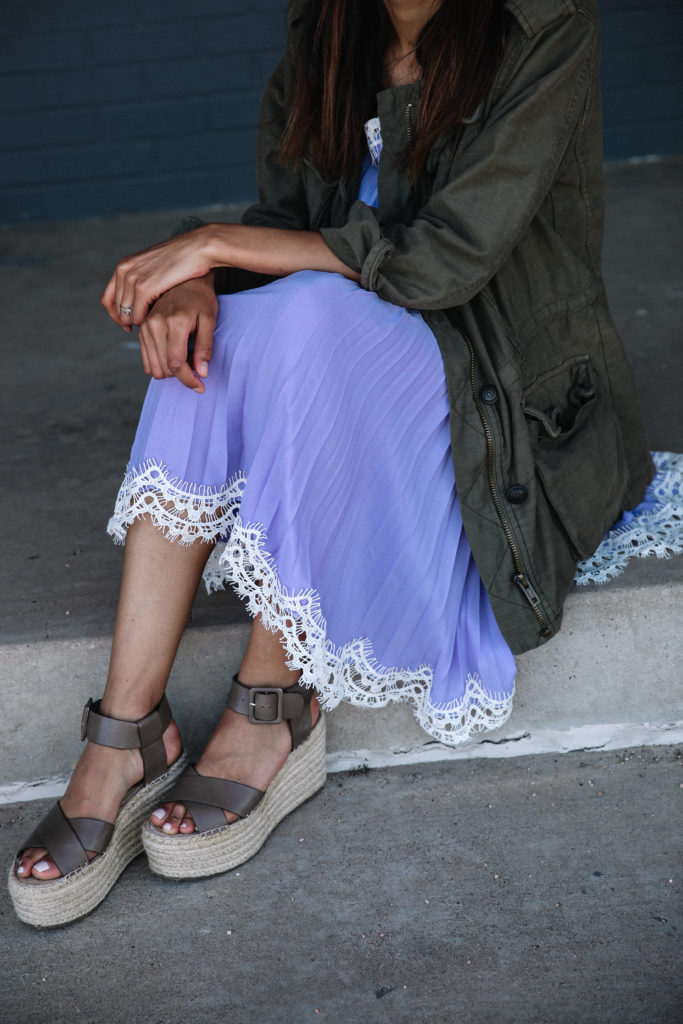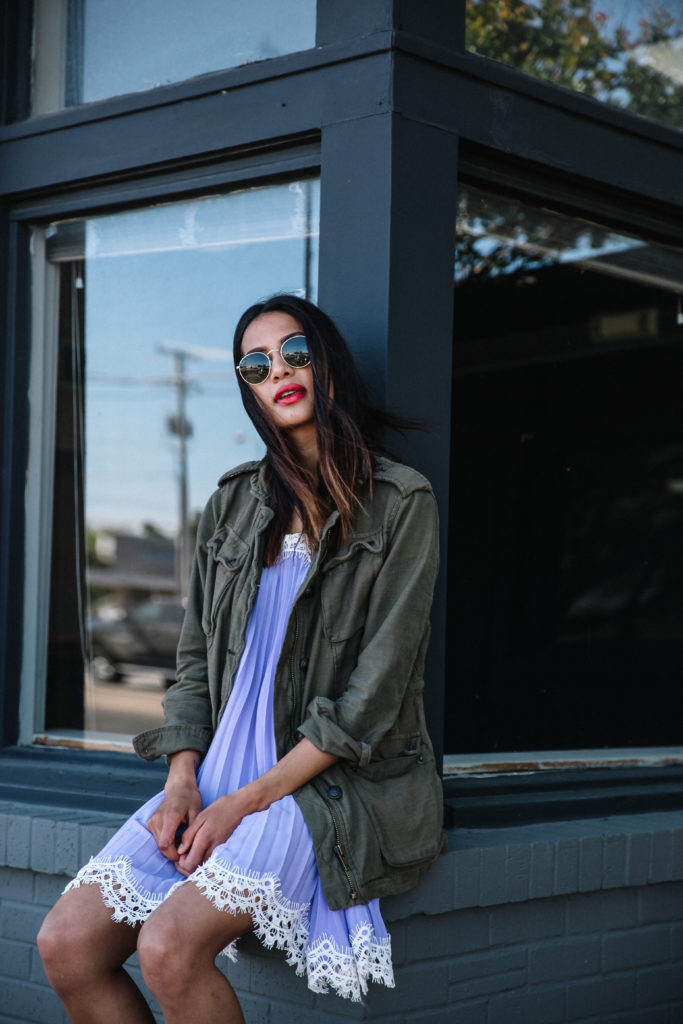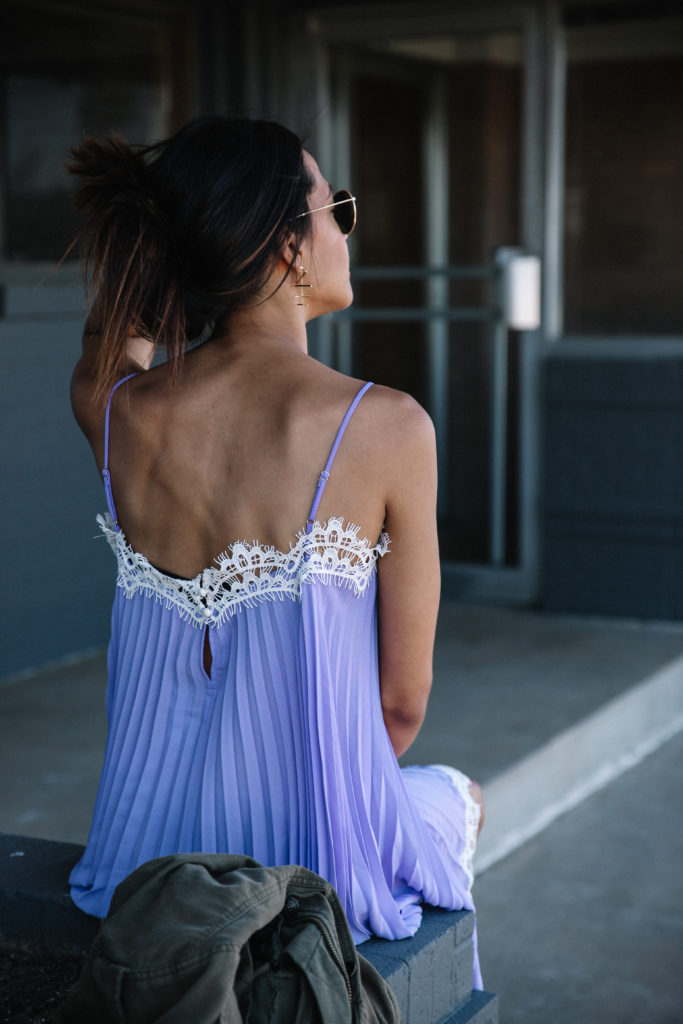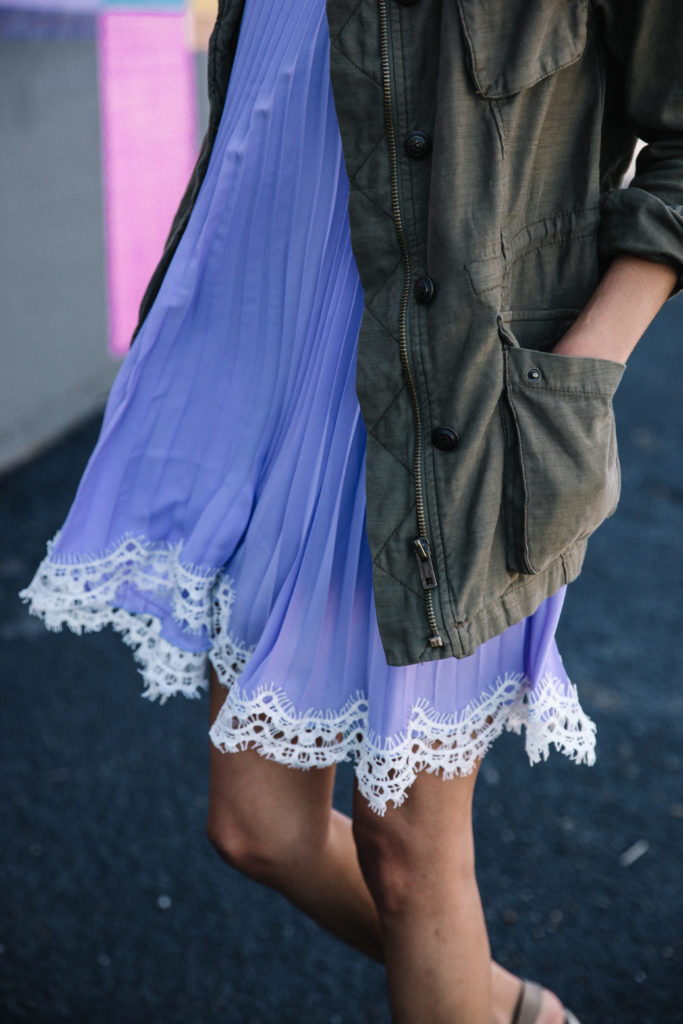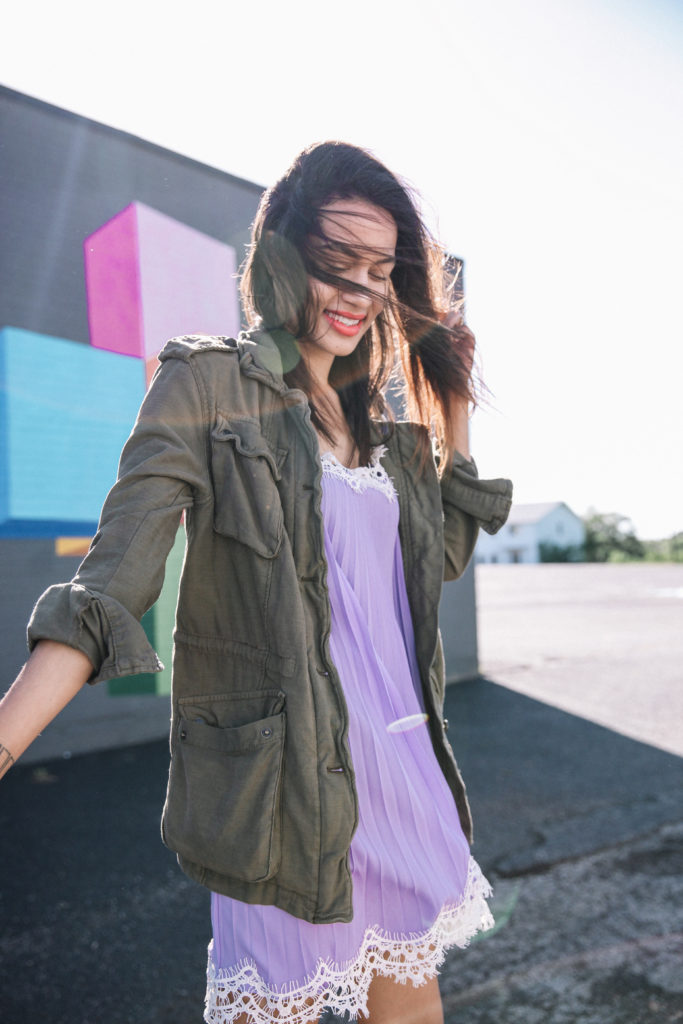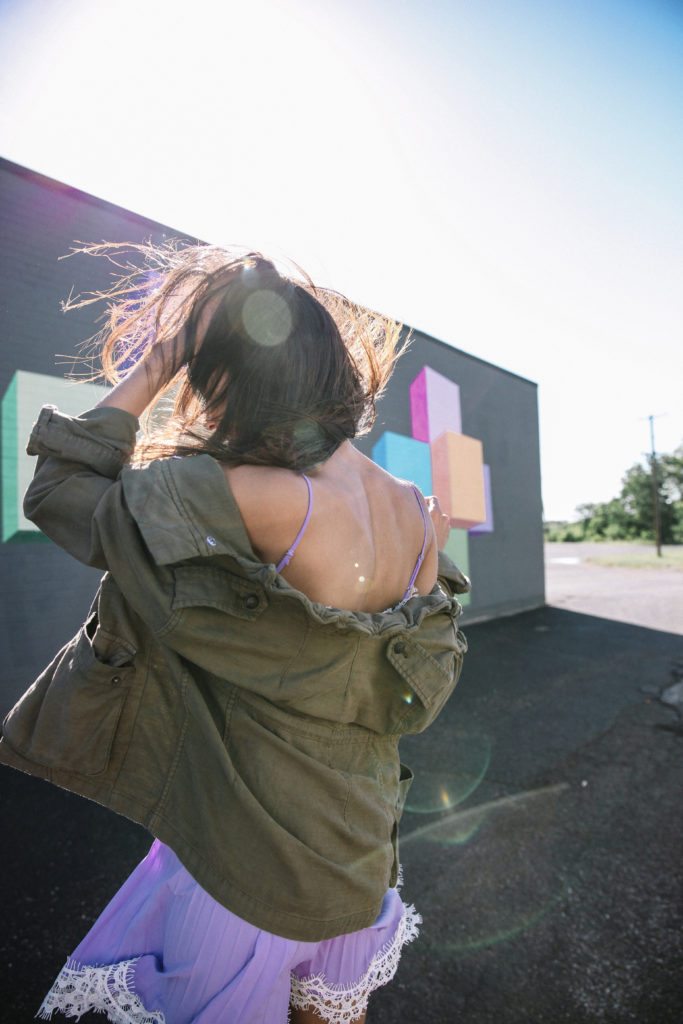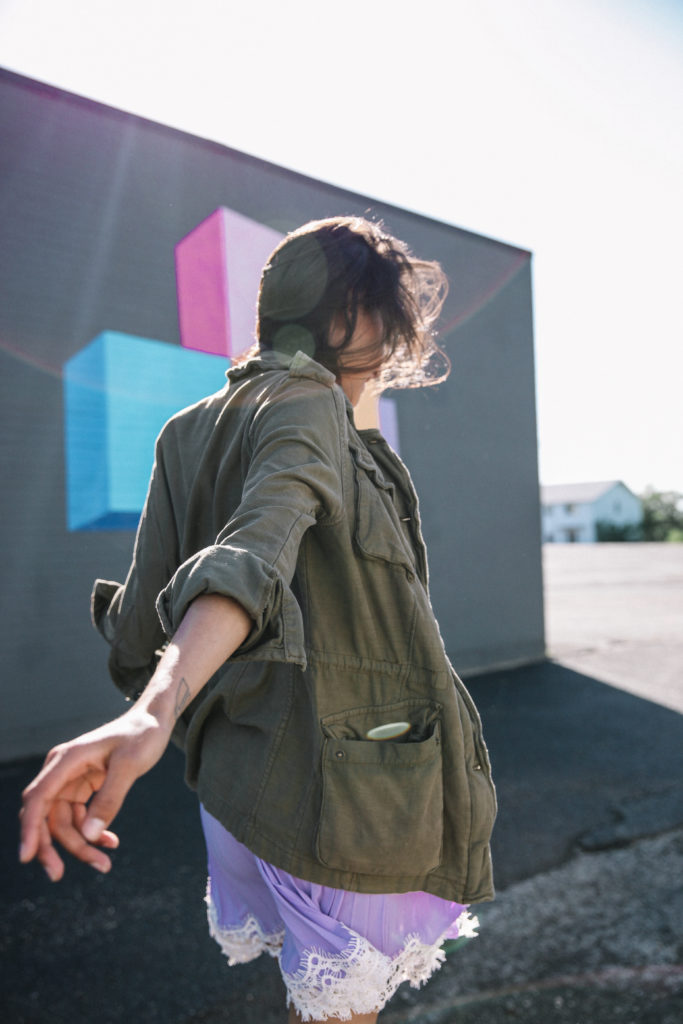 SLIP DRESS (ON SALE FOR $40!)  //  UTILITY JACKET (COMES IN 4 COLORS!)  //  WEDGES  //  SUNGLASSES  //  EARRINGS
Happy Tuesday! I fell in love with this dress when I saw it online. The lavender color combined with the sweet pleats and the big lace trim have made me completely smitten. I don't own many purple pieces, but I've really been into this color lately.
When we were taking the pictures for this look, we actually had to stop in the middle of shooting because I saw a small black dog running in and out of traffic on a busy road. As soon as I saw it I told Kiel to stop shooting and took off running after the dog (I'm sure it was a sight to see in this flow purple dress and chunky espadrilles)!
We split up and tried to corral the dog away from the road while simultaneously trying to get it to either come to us or jump into our car. We even ended up flagging down cars a few times to stop because it was in the middle of the road. Ultimately, the dog took off running and we lost sight of it, which was really sad. But hopefully it's safe now!
If you don't know much about me, I am a huge dog and animal lover. My mom grew up on a farm and I think her love of animals really influenced me as well. This is actually the second time in the past month that Kiel and I have come across a dog that needed help (the first time ended more successfully, thank goodness). We haven't had a pet since out cat Zuza left us, but I'm thinking there might be a dog in our near future. We've been checking out our local SPCA and rescue groups, so hopefully we'll find out 5th family member soon!
What breeds of dogs have you had / loved?