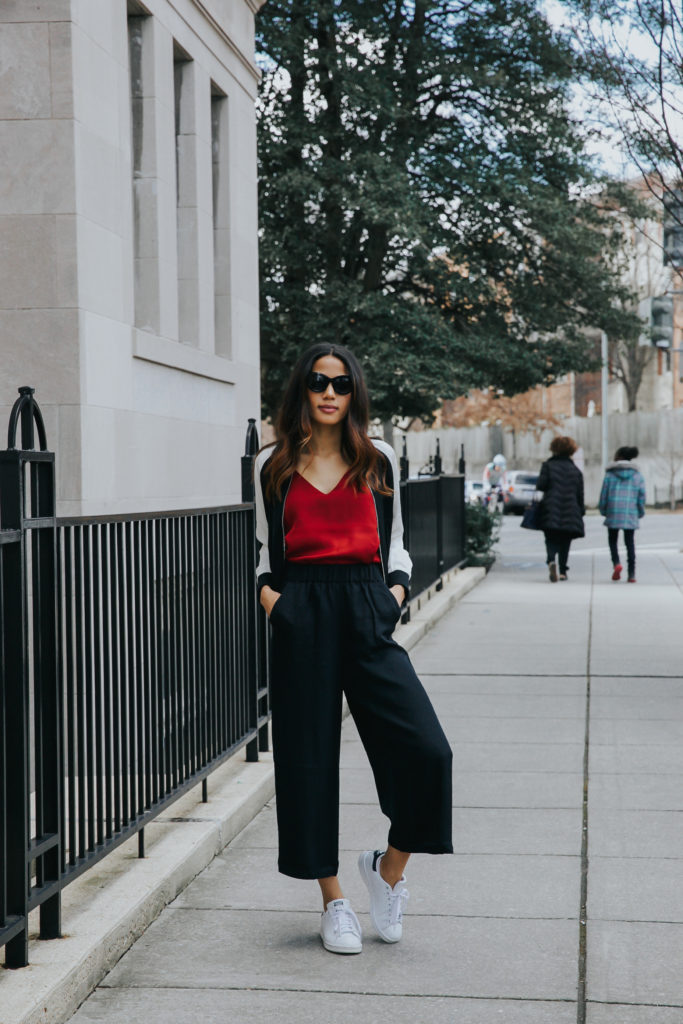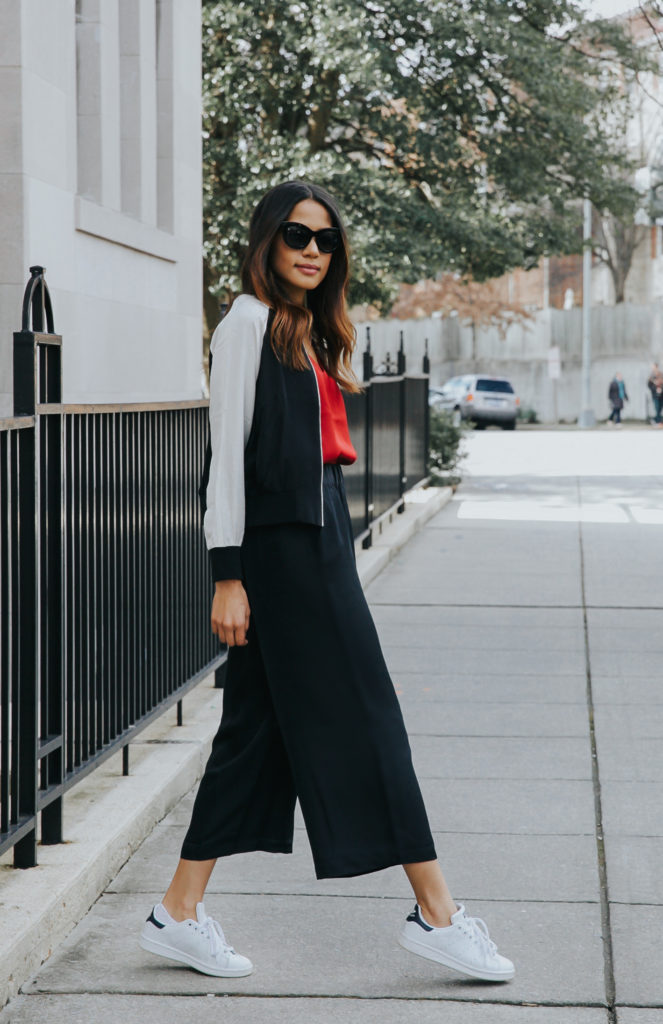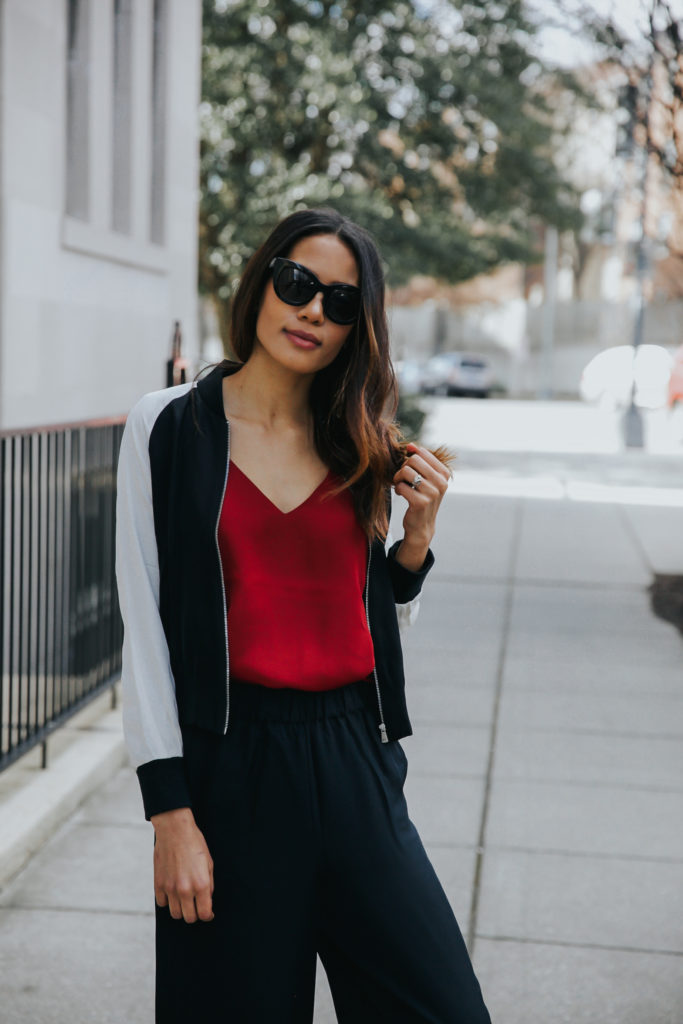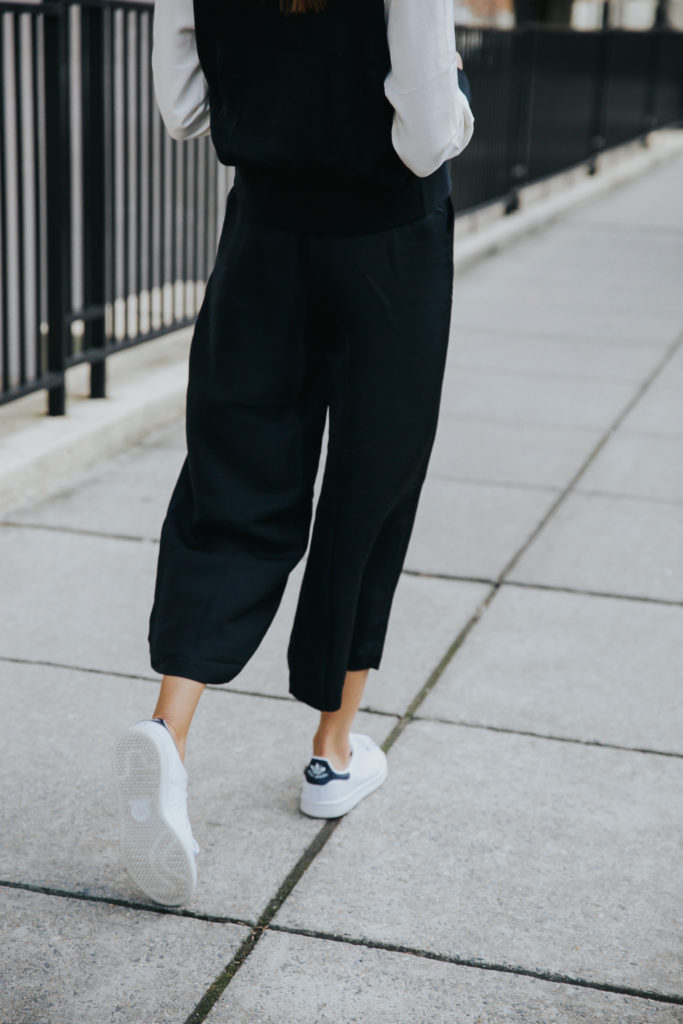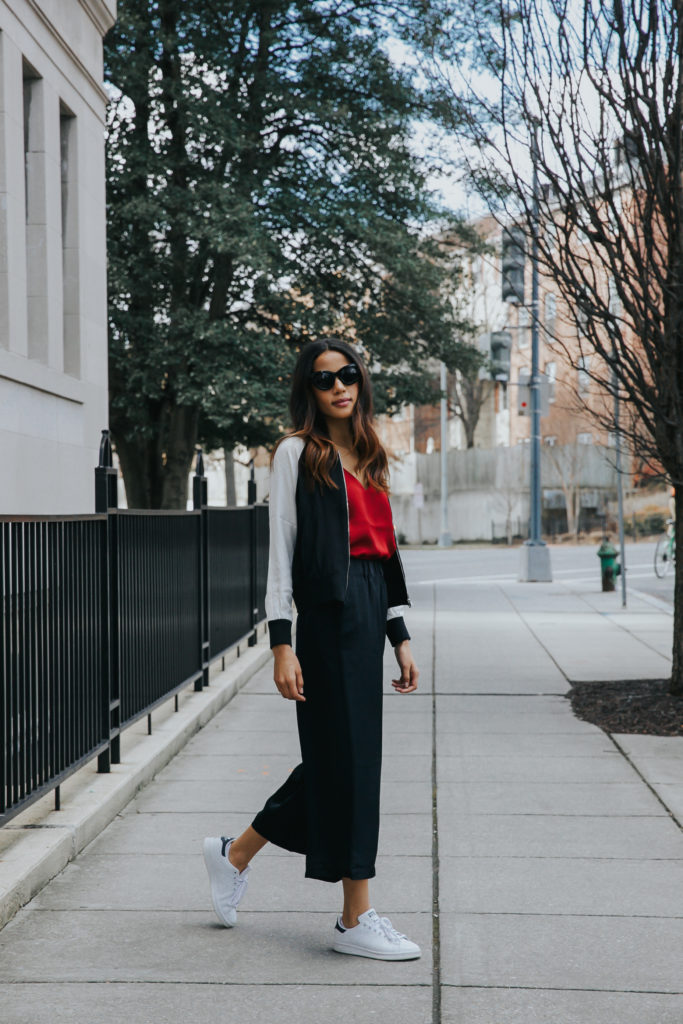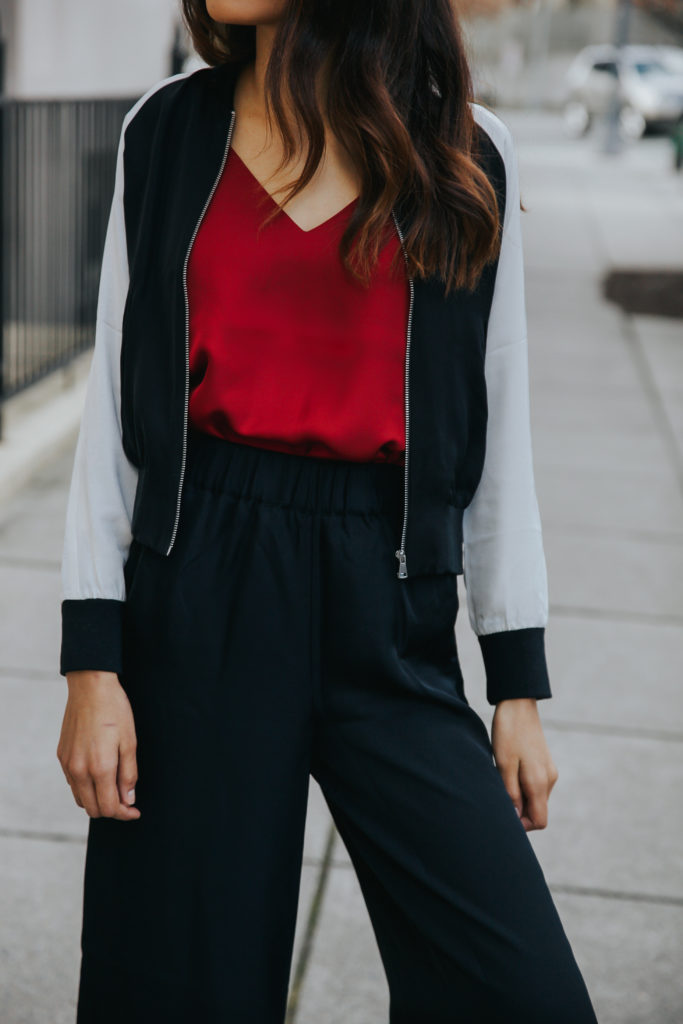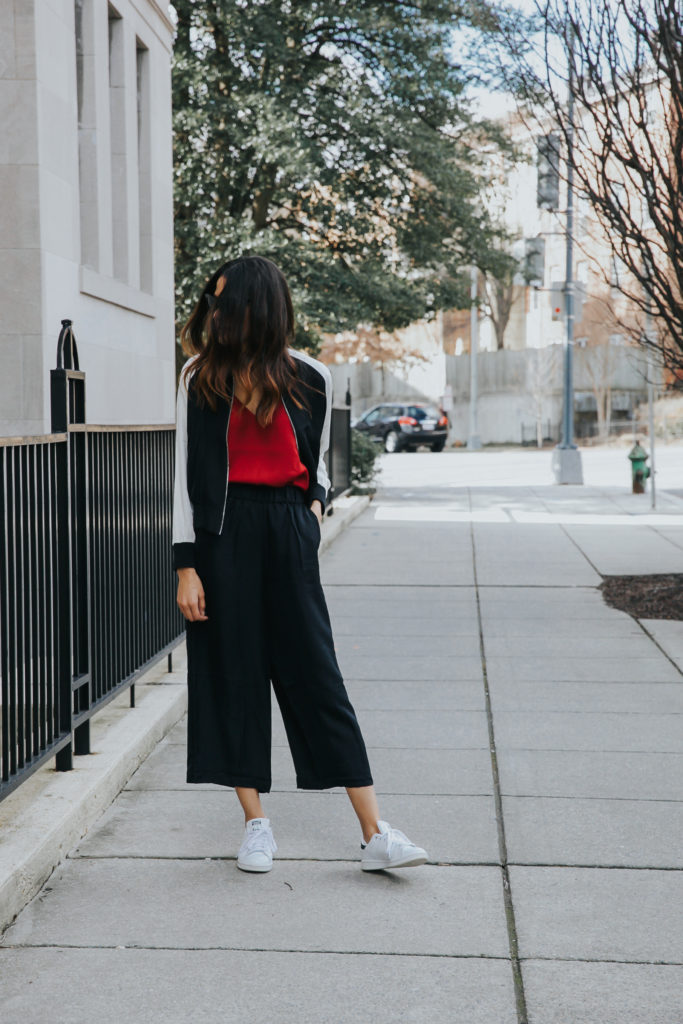 Silk Tank Top  //  Silk Culottes  //  Silk Bomber Jacket  //  Sneakers
Happy Wednesday! Kiel took yesterday off from work and we spent the day running errands. Even though we were busy for most of the day it was one of the best days I've had in a while! I don't know why exactly because nothing especially spectacular happened, but it was just one of those days where everything seemed to go perfectly. We slept in, made a late breakfast, ran some errands and then spent the rest of the day at home. It kind of felt like we spent the entire day laughing and playing with the kids. It was such a nice mid-week pick me up!
Speaking of laid-back days, I wore this outfit this past weekend when we had one of the amazing warm sunny days that we've been having lately. Culottes are something that I've been seeing everywhere lately and I have to say I love the fit of this pair by Grana. The high waist makes it easy to pair with basically anything, but I love the way it looks with a jewel toned red tank, a silk bomber, and a pair of white sneakers. I am one of those people that has to bring a jacket with them everywhere they go, so I am expecting this to be my go-to lightweight jacket to layer over summer dresses. The silk is so soft – this entire look was so comfortable!
I love Grana pieces because they are truly luxury quality but their prices are affordable. Paired with wardrobe staples like a silk tank, silk bomber jacket, and white sneakers, culottes are easy to incorporate into your everyday wardrobe!
Readers of Disco Daydream can get 10% off + free shipping on their first order from Grana using the code LJxGRANA
Have you tried wearing culottes yet?
xx,
Lauren
*In collaboration with Grana