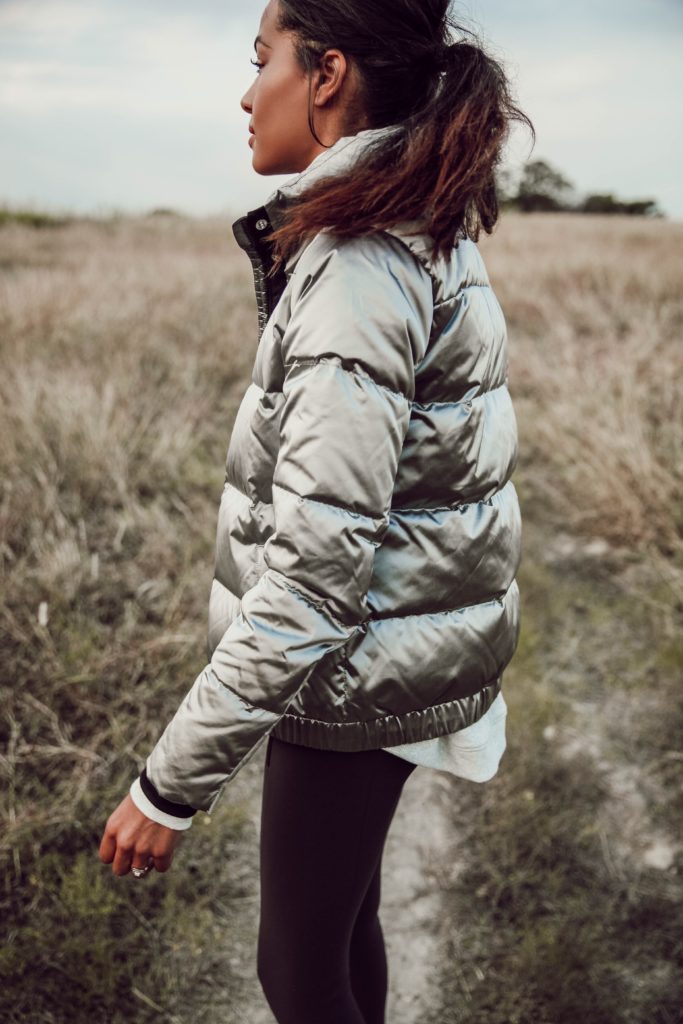 Between shopping, dining out, entertaining friends and family, and traveling, the holiday season can sometimes be a little overwhelming. While I am a firm believer in making the merriment last for as long as possible (yes, we've broken out the Christmas music already), I've learned that getting through the holidays stress-free takes some diligence and planning. Here are some tips to keep you feeling your best throughout the holiday season.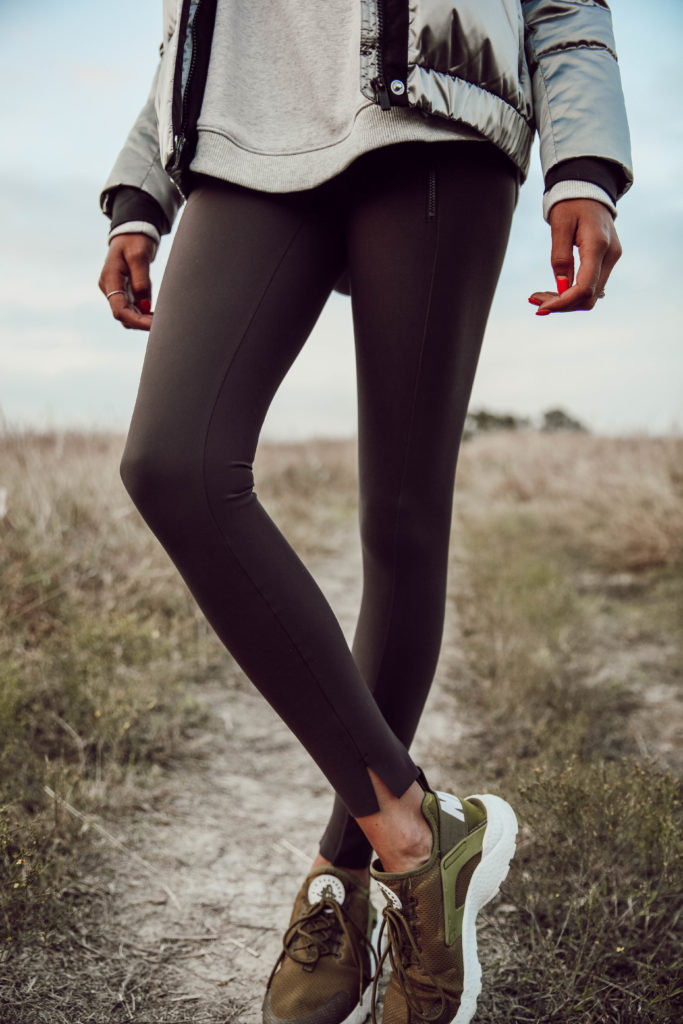 1 // GO FOR A WALK
Nothing makes you feel better after a indulging in a holiday meal than getting active. My favorite way to get exercise in during the holidays is going on a long walk. Bring the entire family (and the dogs)! I love how comfortable these Athleta leggings are. The color is a really pretty brown, and the zipper pockets are really convenient.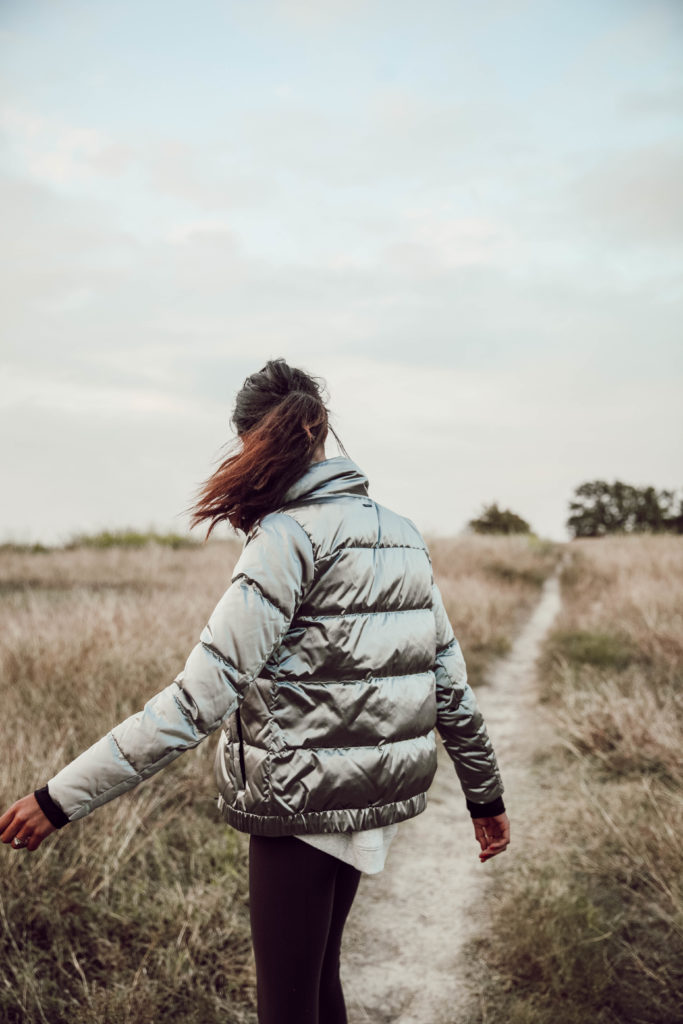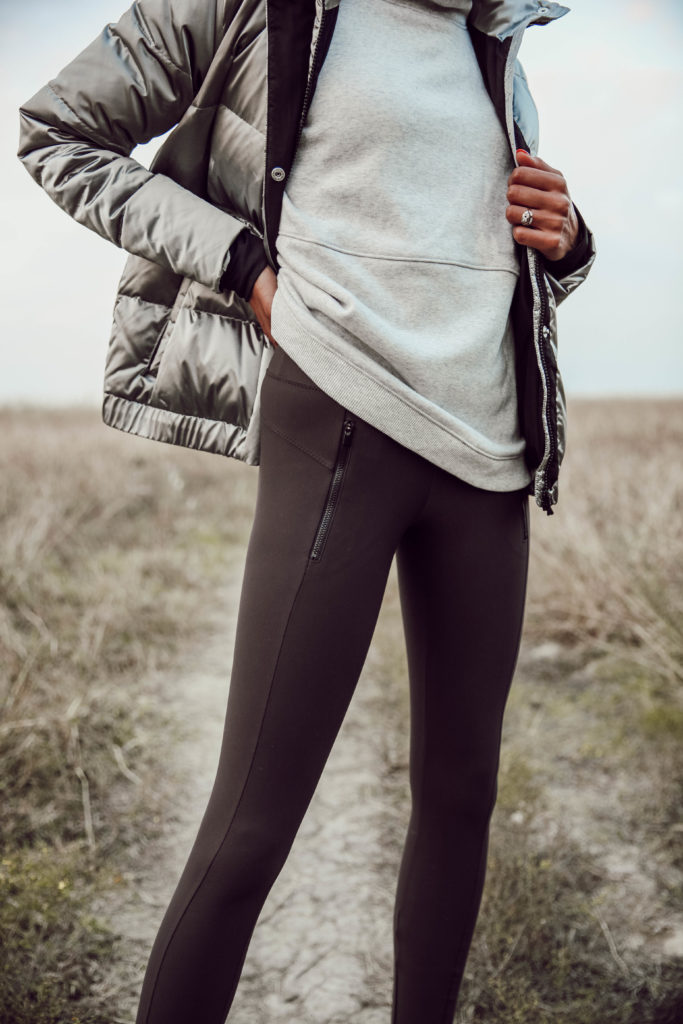 2 // STAY HYDRATED
'Tis the season for overindulging – for both food and drinks. One of the best things you can do for your body right now is staying hydrated.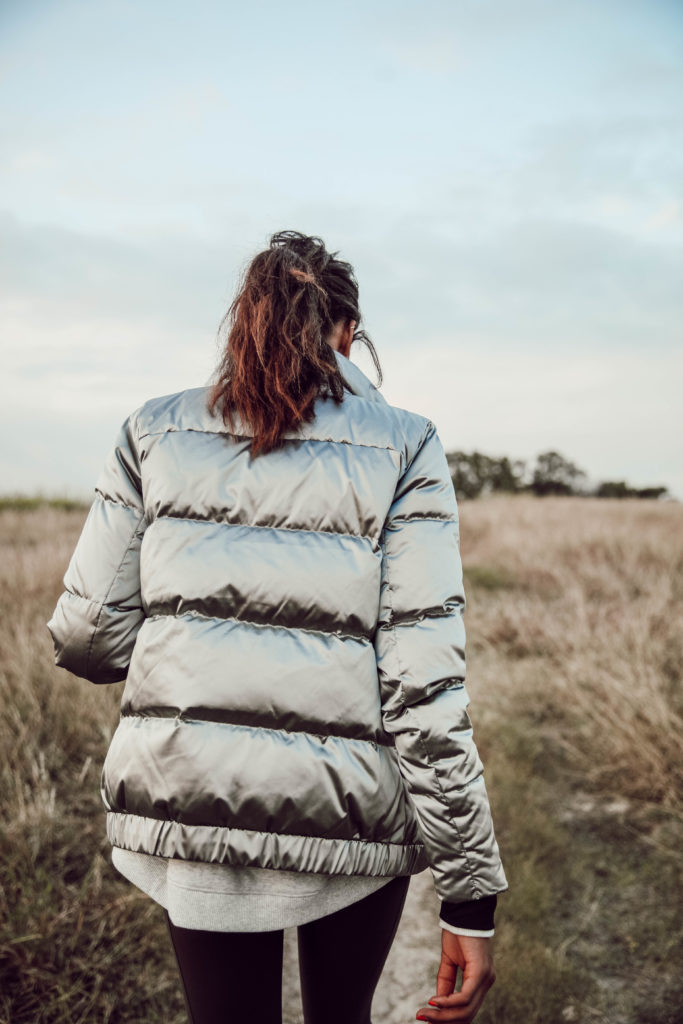 3 //  PLAN AHEAD
It's easy to feel overwhelmed when invitations for last minute parties are coming through, or when a dinner for 4 turns into a dinner for 10. I always try to buy small hostess gifts and fun toys for kiddos and have them all wrapped and ready to go. It takes away the stress of trying to get a last minute gift.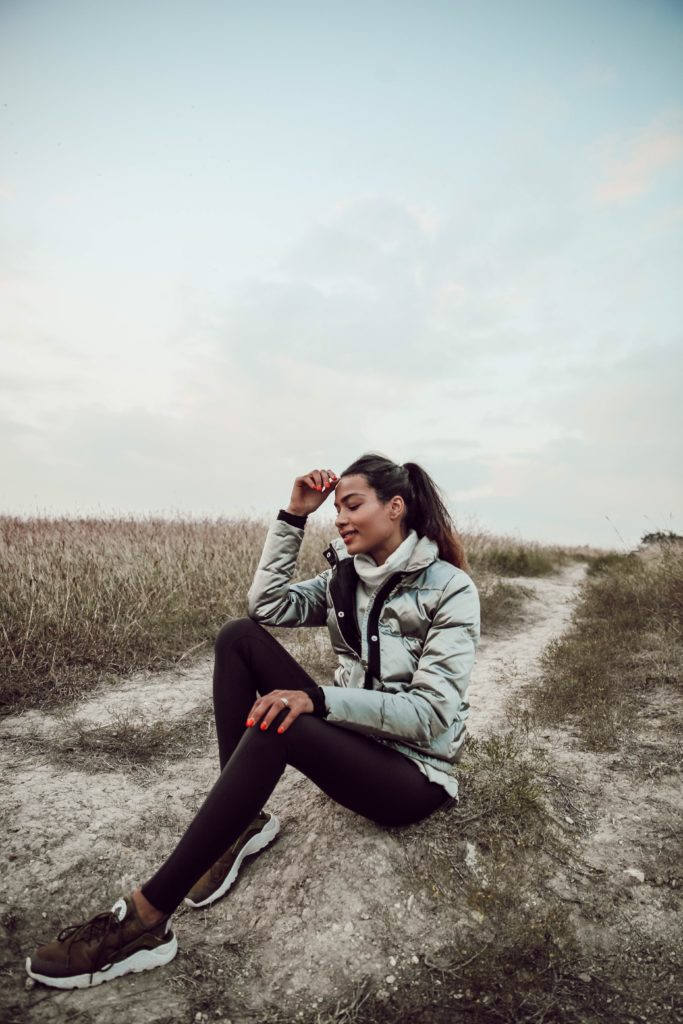 4 // MEDITATE
Whether it's first thing in the morning, right before bed, or just a quick 5 minute deep breathing session in the afternoon, taking time to step away and relax is so important. It's amazing what a few moments of quiet can do! Now that the temperatures are cool, I love walking around our neighborhood and spending some quiet time by myself. This jacket is really warm and comfortable, and I love the chic silver color. I've also been wearing it with joggers and a sweater – it's such a versatile piece! I know it'll be a piece I wear again and again throughout the fall and winter seasons. There is also a really cool silver vest that I've had my eye on that is great for layering.

5 // UNPLUG
This is something that I struggle with and am constantly reminding myself to do, but it's so important to spend quality time with friends and loved ones during the holidays. Spend time getting that perfect pre-thanksgiving dinner family photo, but put the phones away for the meal. And dessert. And coffee. Cherish the moments of togetherness during the holidays, and embrace the imperfect parts.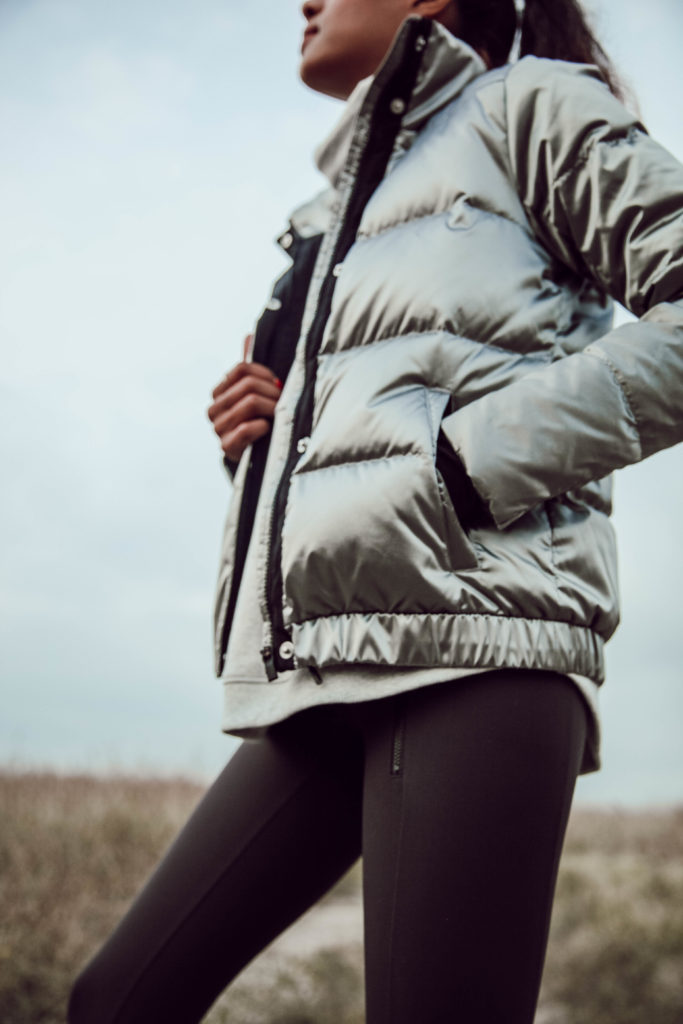 What are your tips for staying sane during the holidays?
*This post was sponsored by Athleta
SaveSaveSaveSaveSaveSaveSaveSave