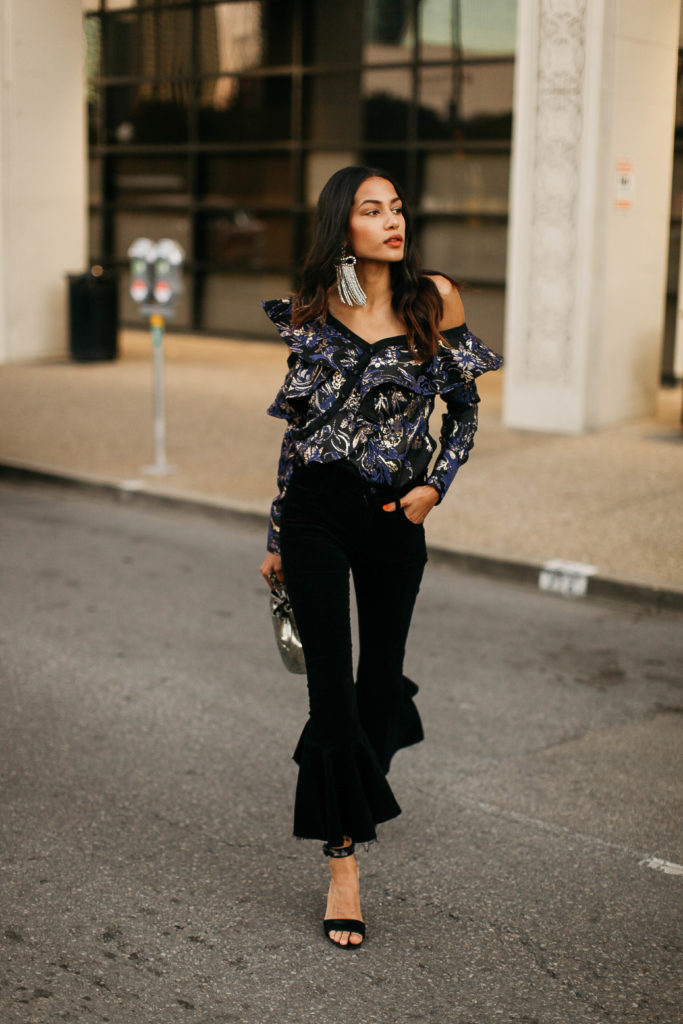 When I saw this top online I instantaneously started incorporating it into imaginary holiday outfits (as one does). The metallic threads woven throughout the fabric give it a festive feel, but what I was initially drawn to were the gorgeous ruffles and off the shoulder / cold shoulder hybrid. The fit is also amazing (I ordered a size 2 for reference) – the shoulders don't feel like they will slip down.
I know this piece is a bit of a splurge, but the holiday season always feels like the perfect time to invest in pieces that feel a little bit more special. If you're like me, it's one of the few times that I get to visit with a lot of friends and family at once and I like to think investment pieces are best utilized for occasions like this. Plus – there will be a lot of photographic evidence 😛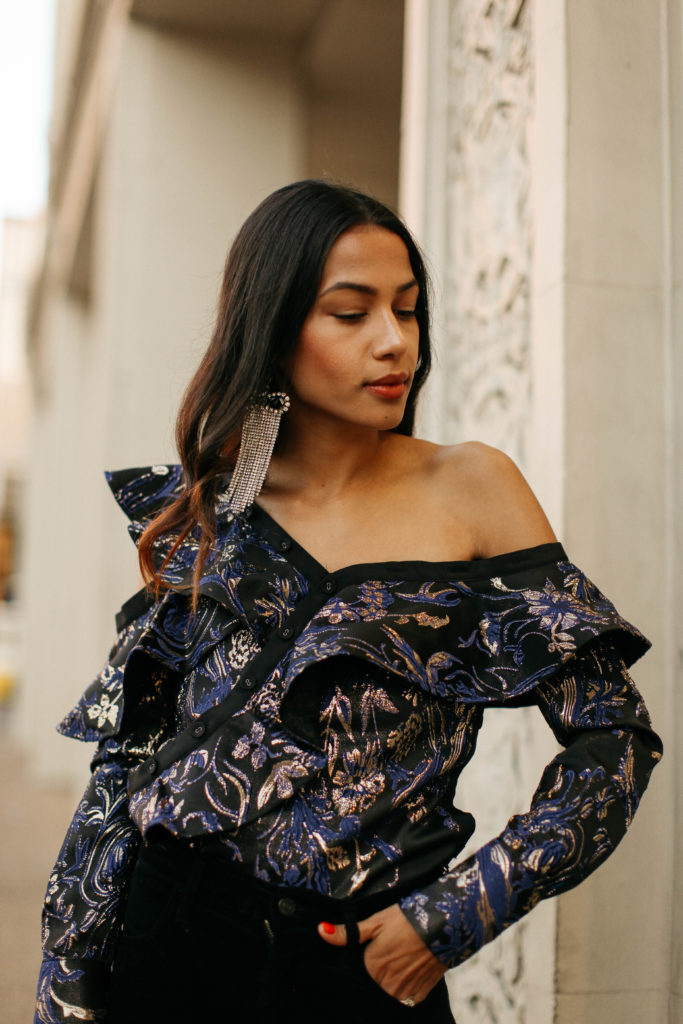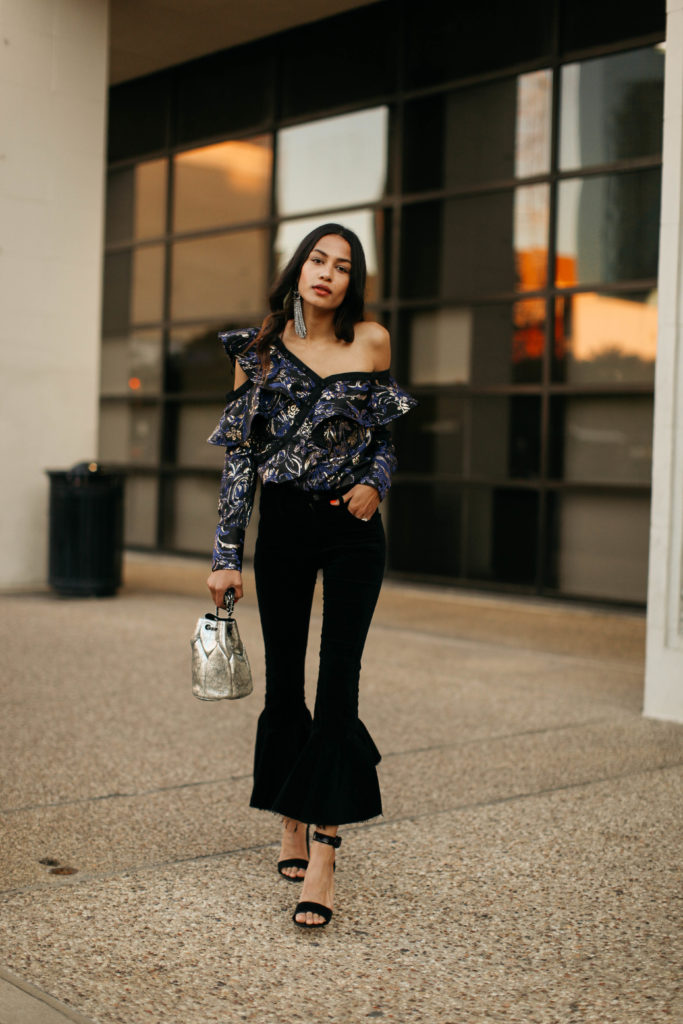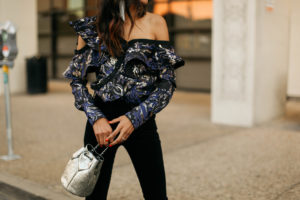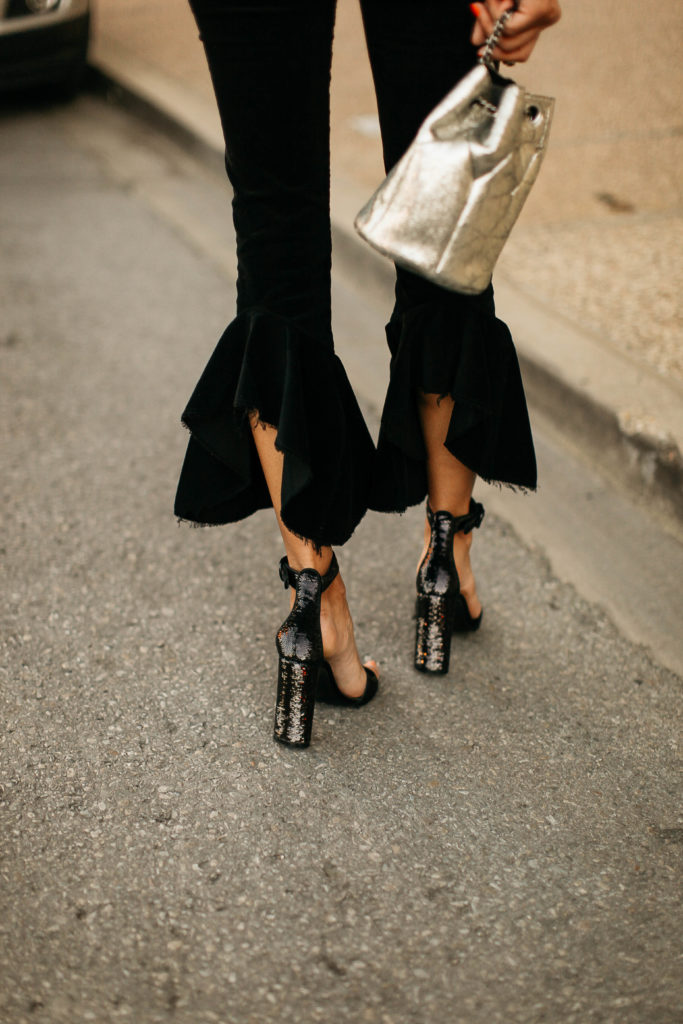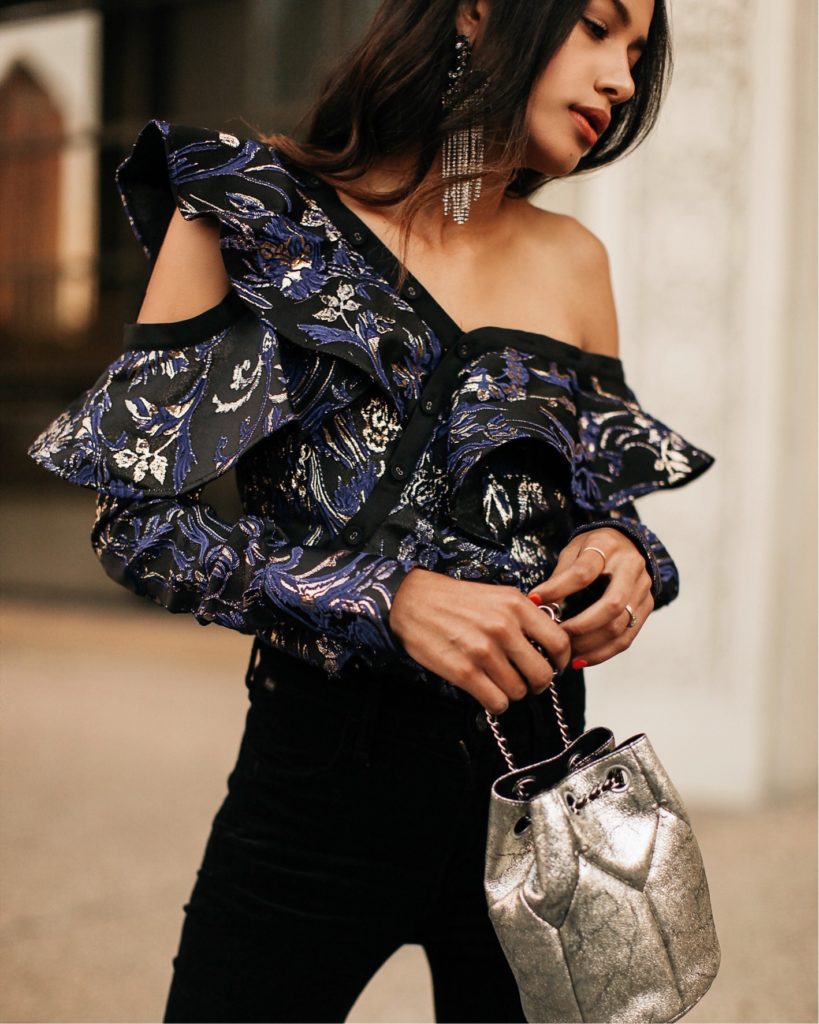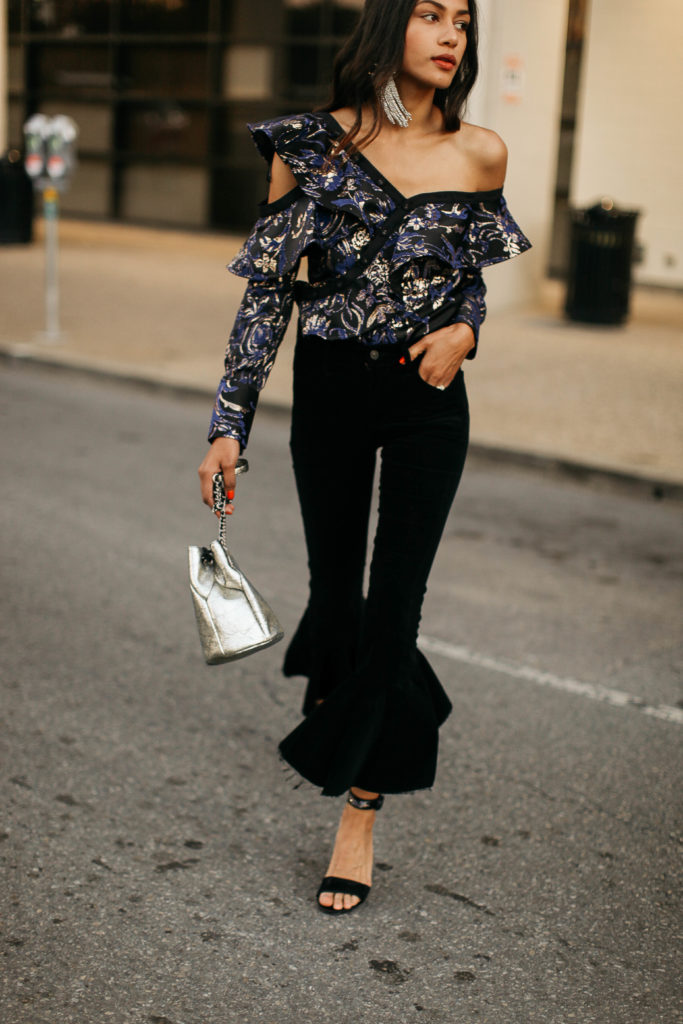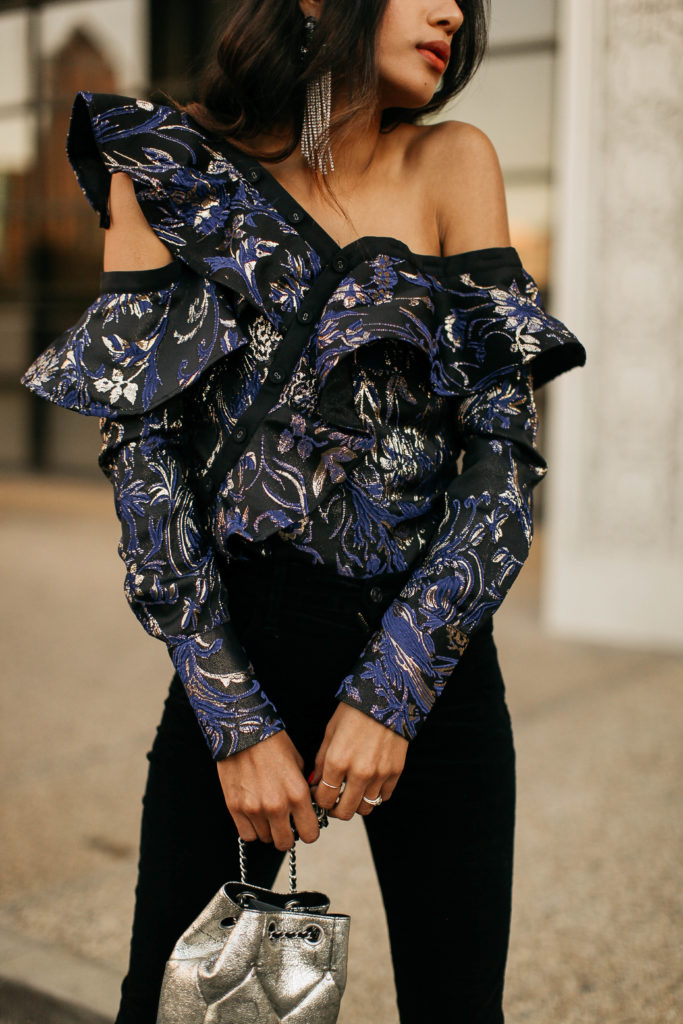 TOP // JEANS  //  HEELS  //  BAG  //  EARRINGS
The holidays are the perfect time to get outside your comfort zone and wear pieces that feel overly glamorous! What are you excited to wear this holiday season?