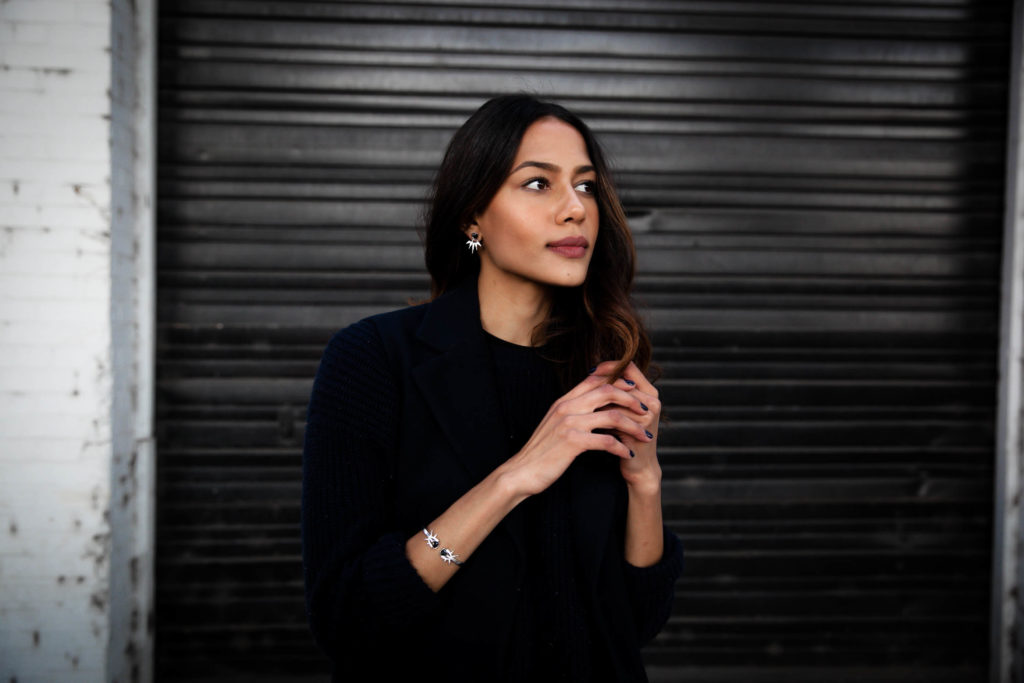 With the holiday season in full swing, I've been running around like crazy to make sure I have everyone crossed off of my gifting list. I can't believe December 25th is only one week away! I love shopping for Christmas gifts for the special people in my life. I am so lucky to be surrounded by such a great group of girlfriends – old and new! Each year, I love to give my closest friends something really special to let them know how much I love them, and this year one of my favorite things to gift is dazzling jewelry like these pieces from Swarovski.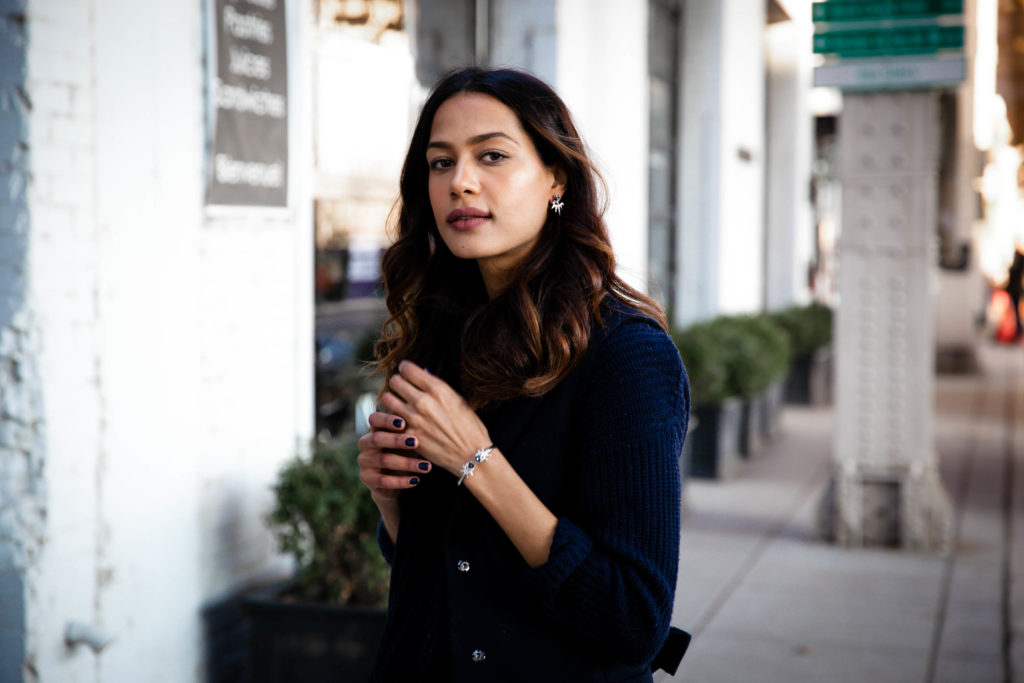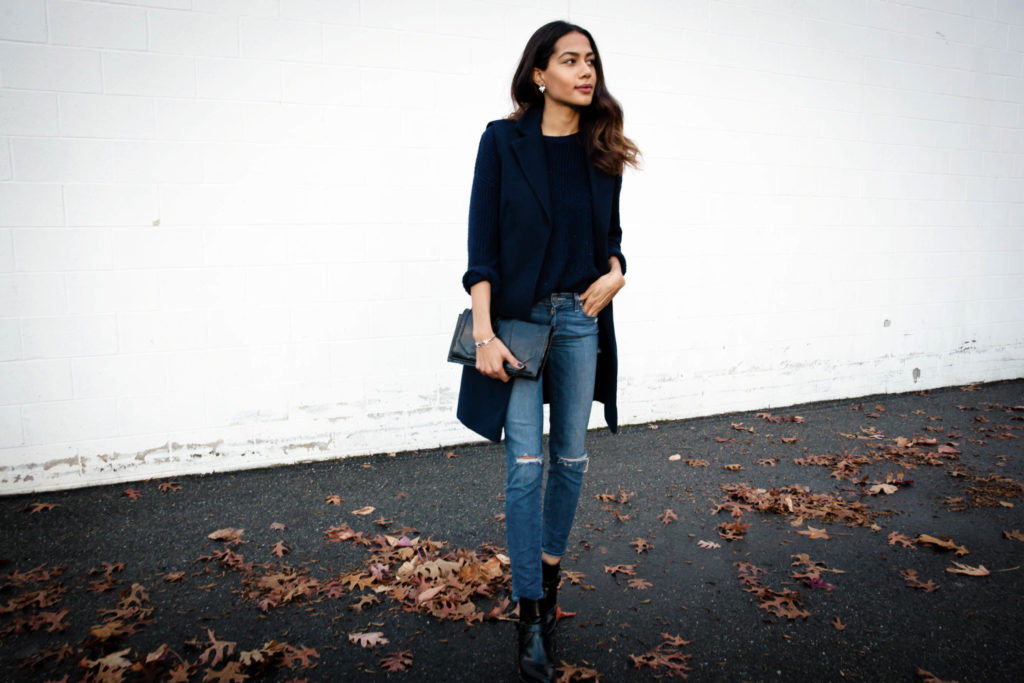 This sparkling bracelet and earring combination is so pretty! The dark crystals and star shape are very on trend and effortlessly cool – I can totally see these being dressed up and worn together or dressed down and worn seperately.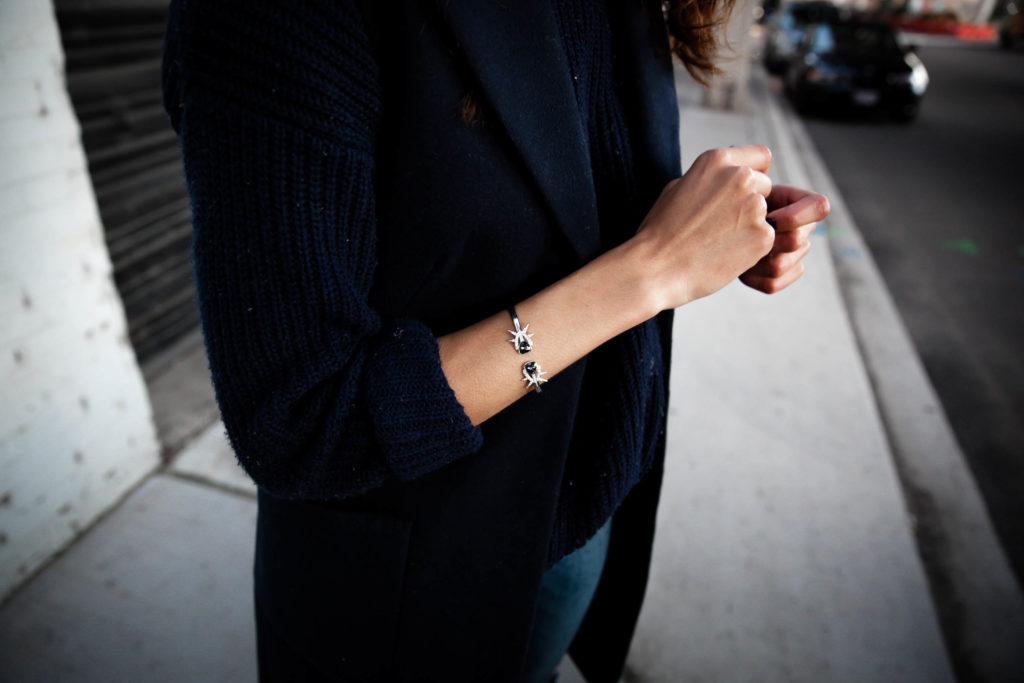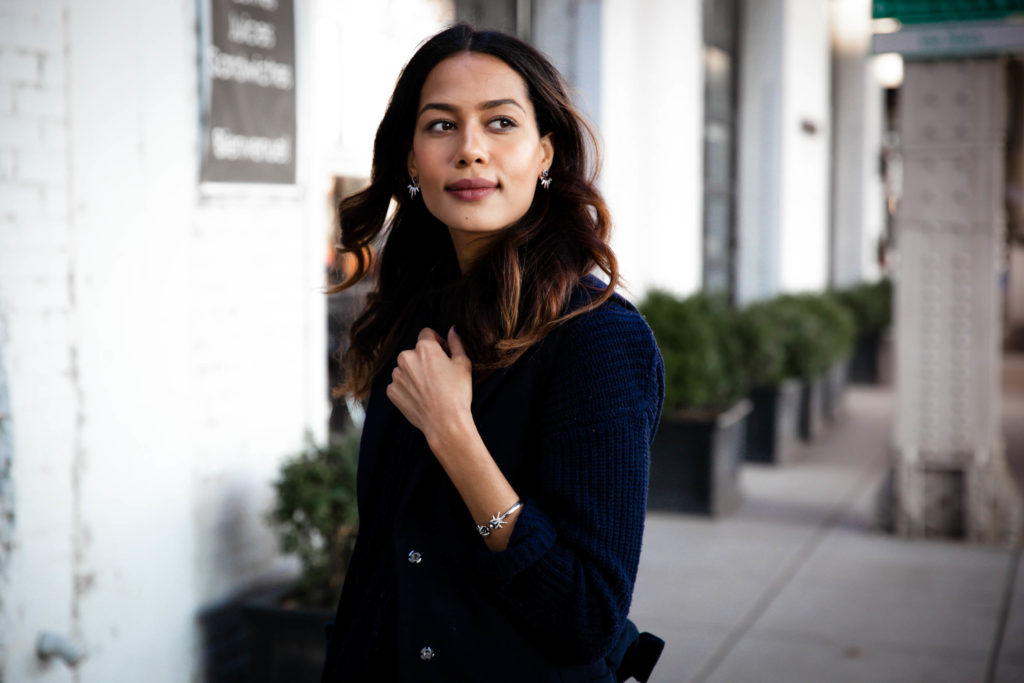 Swarovski Bangle Bracelet  //  Swarovski Earrings  //  Navy Sweater  //   Similar Navy Trench Vest  //  Jeans  //  Similar Boots
I love mixing and matching pieces from the collection – this necklace is so pretty when paired with a white tee, but it also looks stunning with a night-out dress. I love that Swarovski pieces lend a touch of glamour to your look, yet are within reach. Adding a little something special to an outfit is such a great reminder to Make Everyday Extraordinary.
This year I'm planning to Give Brilliant with Swarovski. I can't wait to see the expressions on the faces of my girlfriends when they open their presents and see their gifts!
*this post was made in collaboration with Macy's, Swarovski, and Shopping Links – all thoughts and opinions are my own