When I first saw these jeans on the Levi's website earlier this month, I knew they'd be one of my favorites. For me, shopping for new jeans can almost feel like a hunt. I usually have something very specific in mind, and whether or not I actually find said pair of fictitious jeans is left to chance. More often than not, I find my dream jeans in the form of of Levi's. The high waist and longer length of this pair makes my heart sing. It can be tricky to find the perfect fit when jeans are a little on the longer side. Too wide and they fall into the bootcut category, too skinny and they become skinny jeans. The perfectly relaxed straight leg of this pair looks very vintage and cool, especially paired with boots and an oversized top. And I've said it once and I'll say it again – high waist jeans are so flattering!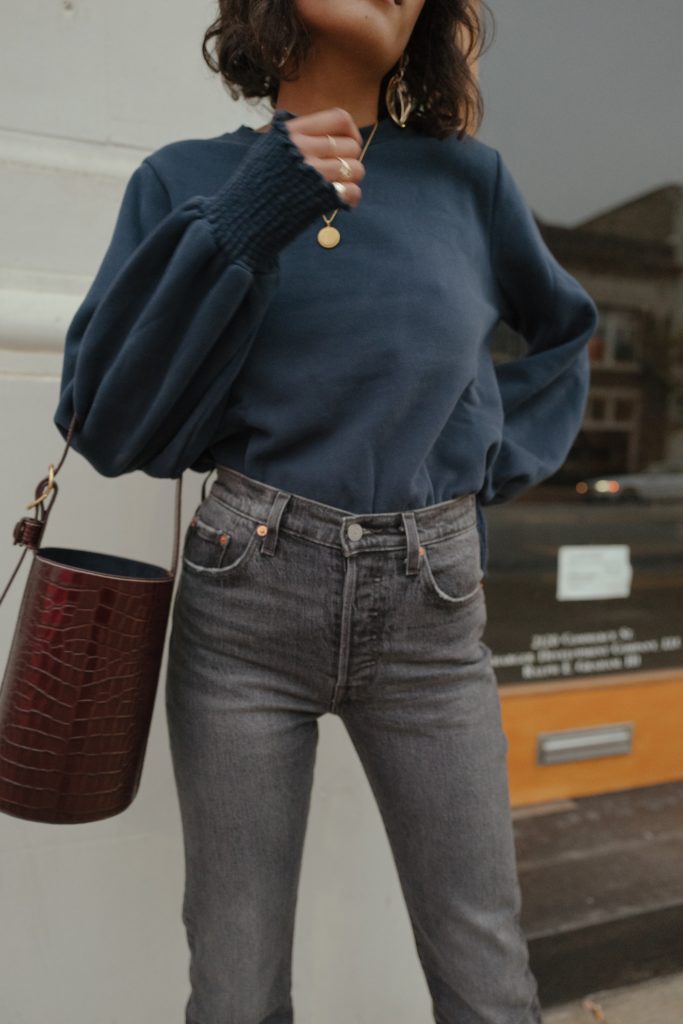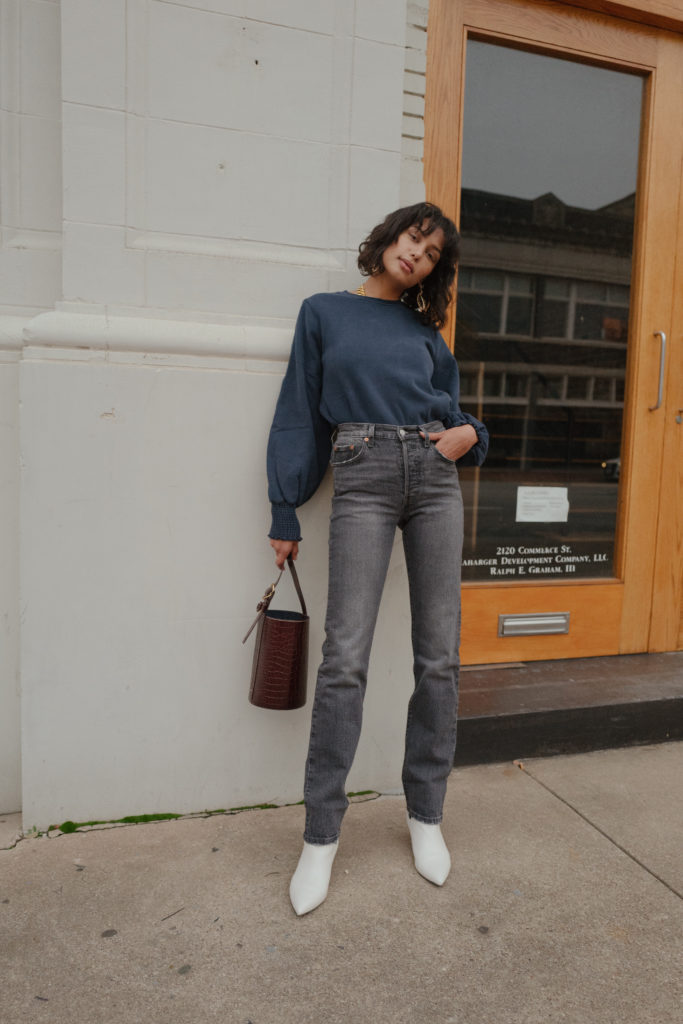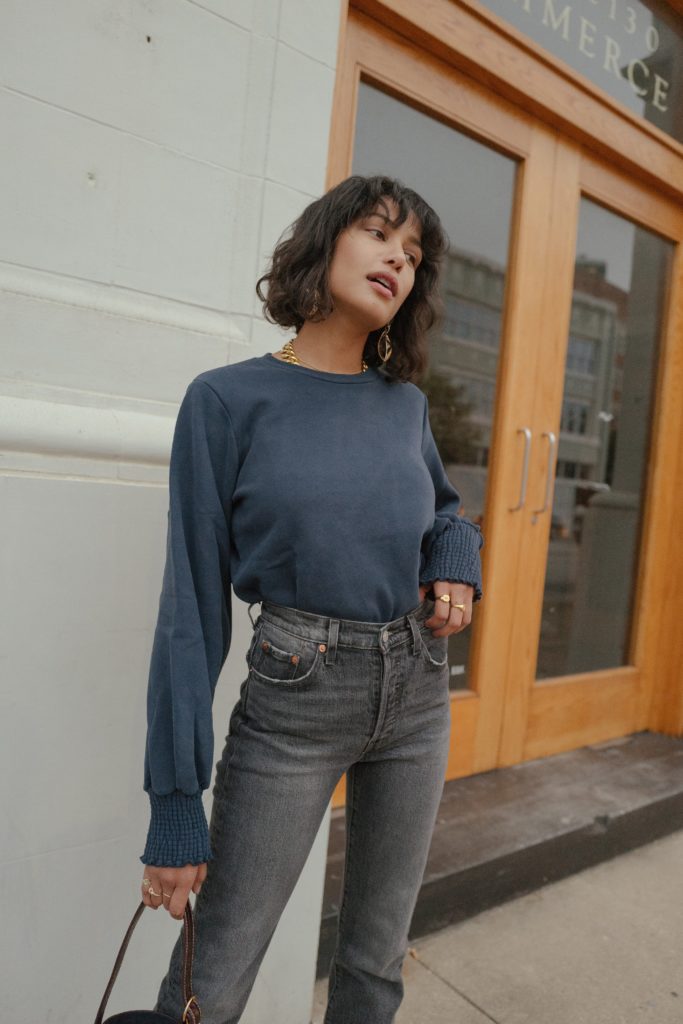 This sweatshirt is also perfect. It's thick, comfortable, warm, and I love the ruched sleeves and bottom. It makes for a really unique fit while still being cool and casual. Darker denim has been on my mind lately so I went with the Coal Black wash, but the jeans come in a few different washes as well.
Longer straight leg jeans might seem a little daunting at first, especially after years of wearing cropped jeans. But after wearing this more casual but really flattering fit I might honestly give my other jeans a (well deserved) break this season.
the EDIT //
Levi's High Waist Jeans