Happy Thursday – I hope everyone is having a great week so far!
I wanted to share some pictures of our mini-vacation at the Great Wolf Lodge in Williamsburg, VA this past weekend.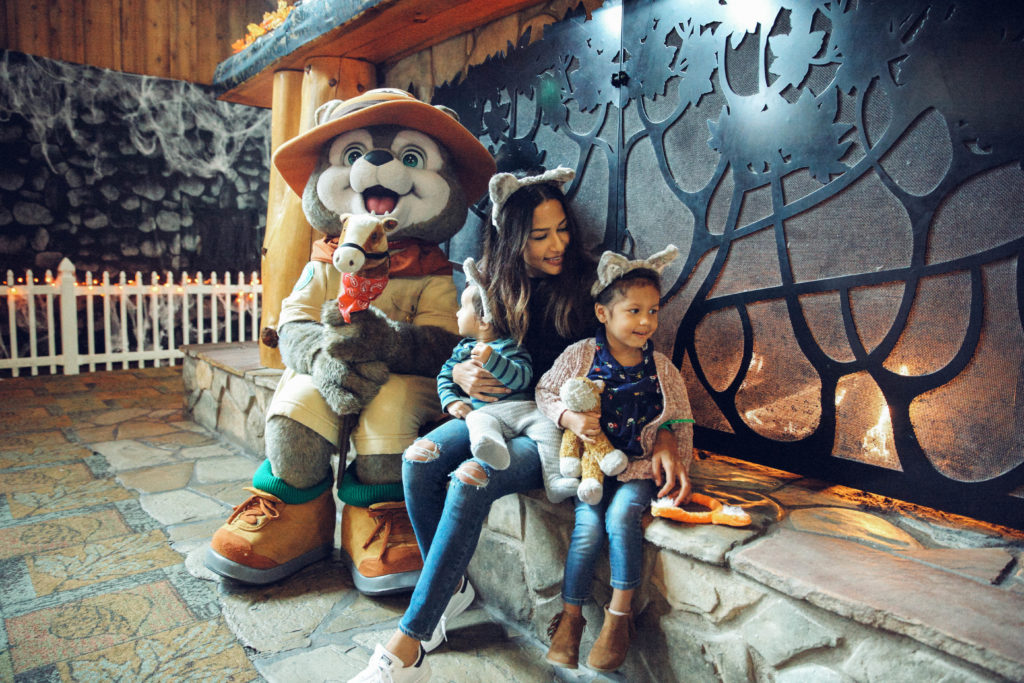 They were having their Howl O' Ween festivities and when we first got there, Luna was immediately infatuated with the giant balloon spider that they had in the lobby. She kept pointing at it and saying "Look mama! Look at the big spider!" Once we got settled into our room (and after we devoured the fruit plate that was stocked for us – such a nice surprise!) we were ready to start our weekend of fun.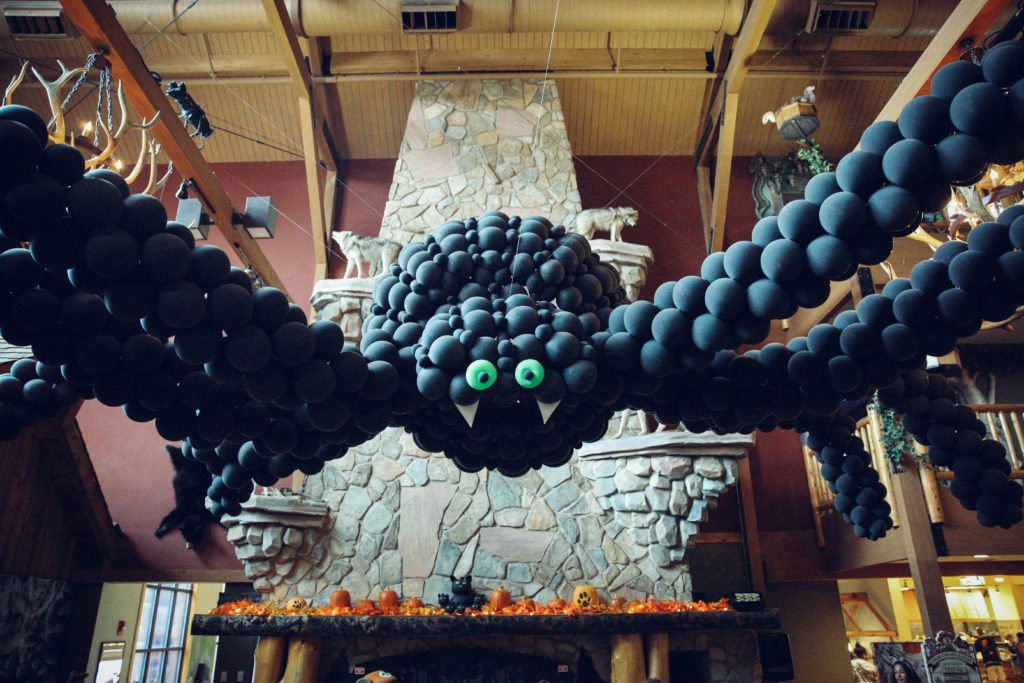 They had so many fun activities going on for the kids, but Luna wanted to check out the arcade first. She loved playing all of the games and collecting tickets. She was  a whack-a-shark master! We spent the rest of the evening out on the little deck off of our room reading bedtime stories and cuddling up with a bunch of blankets in the perfect fall weather.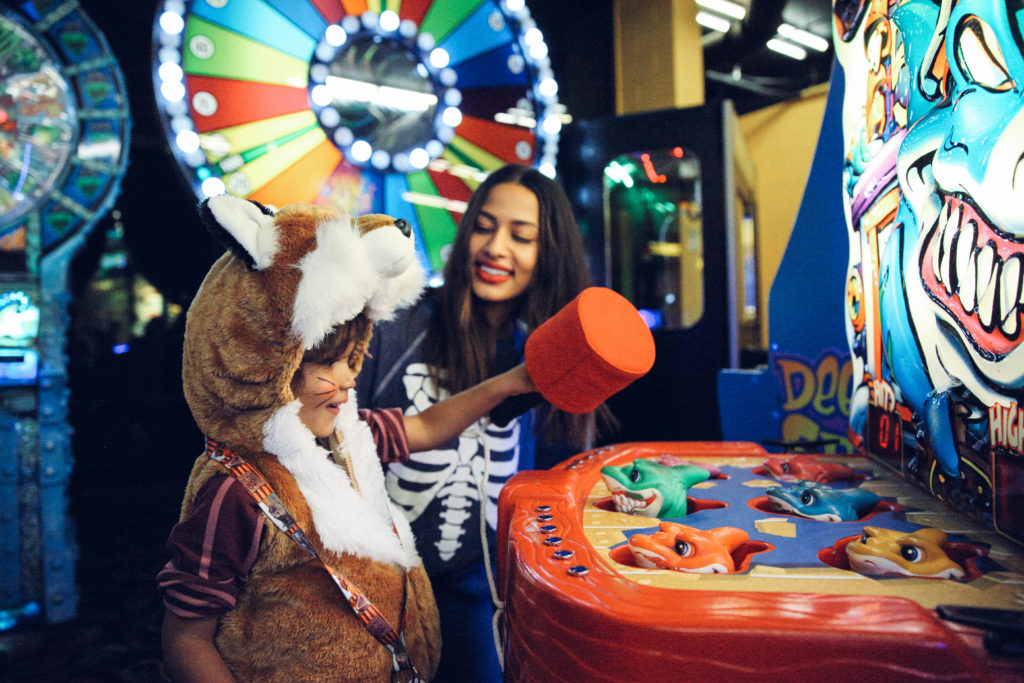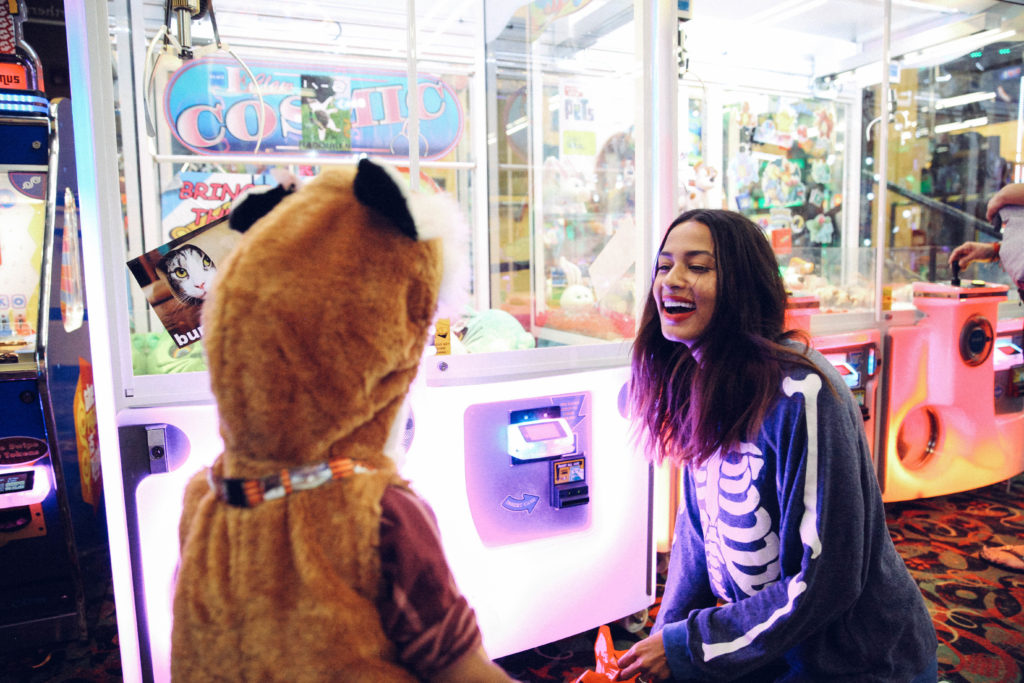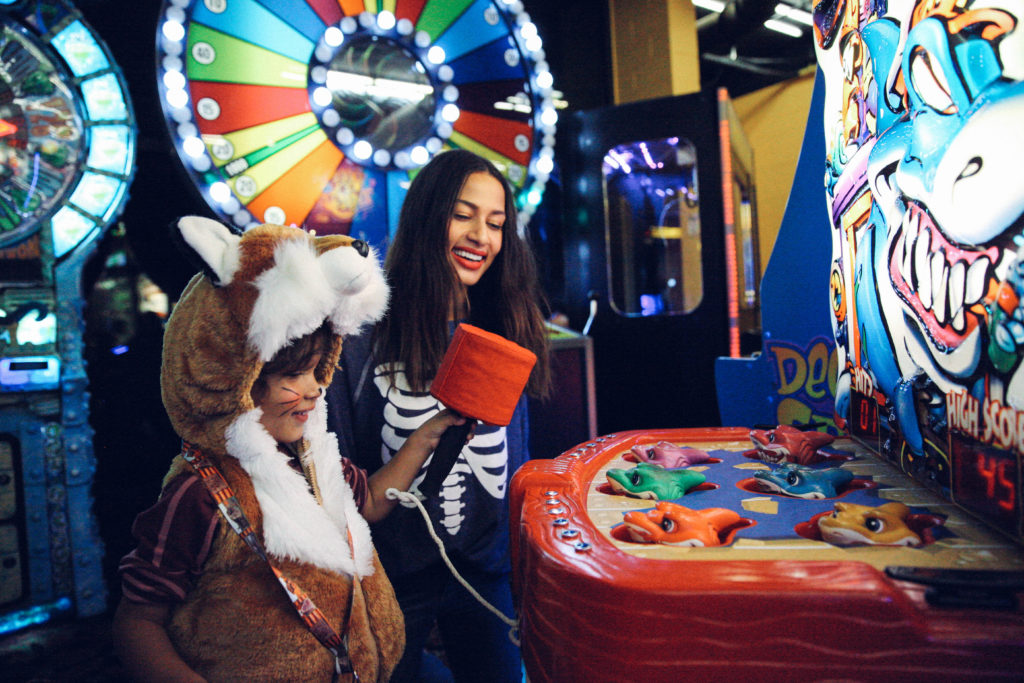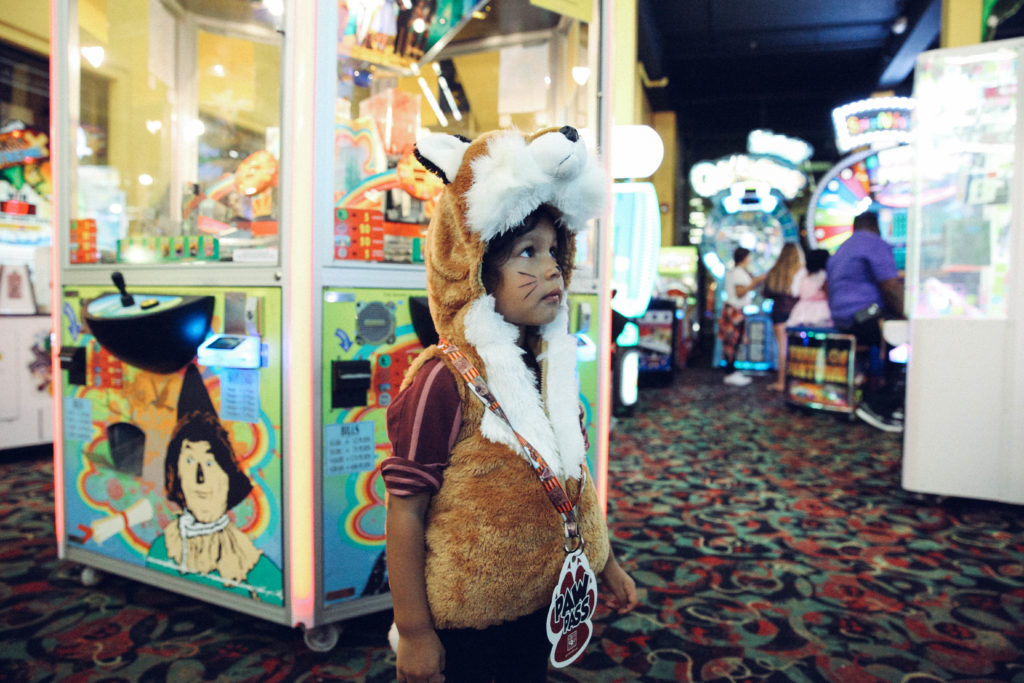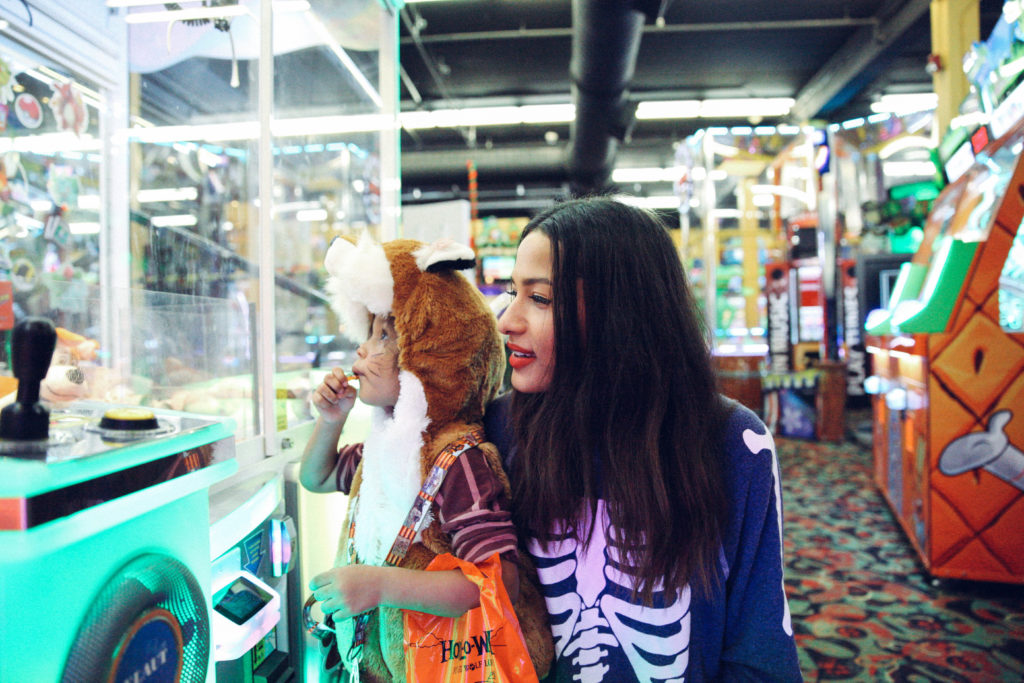 On Sunday we started our day off at the breakfast buffet. After that, we stopped at the Creation Station where Luna made her own stuffed animal squirrel, got a glitter tattoo, and went crazy at the candy bar. She made friends with the super sweet girls that worked there and somehow ended up having an impromptu bubble party!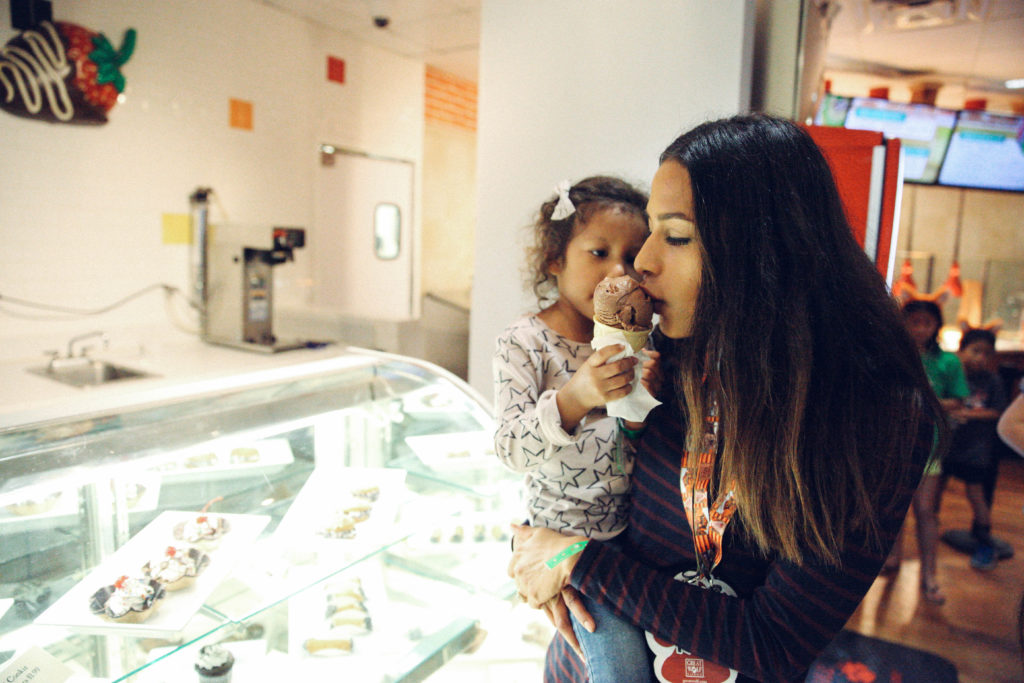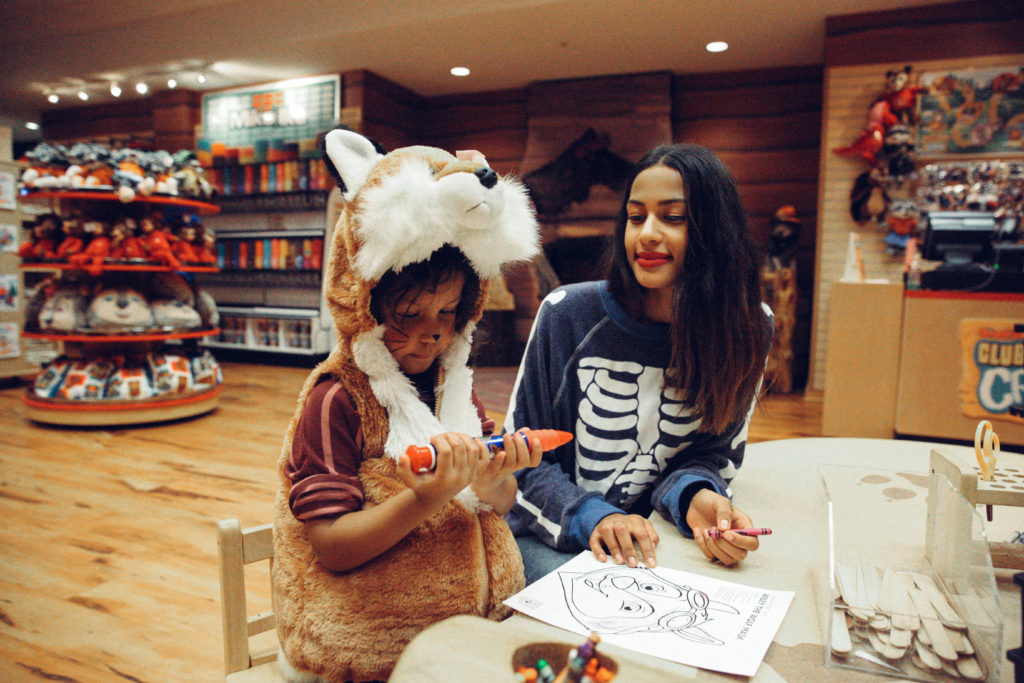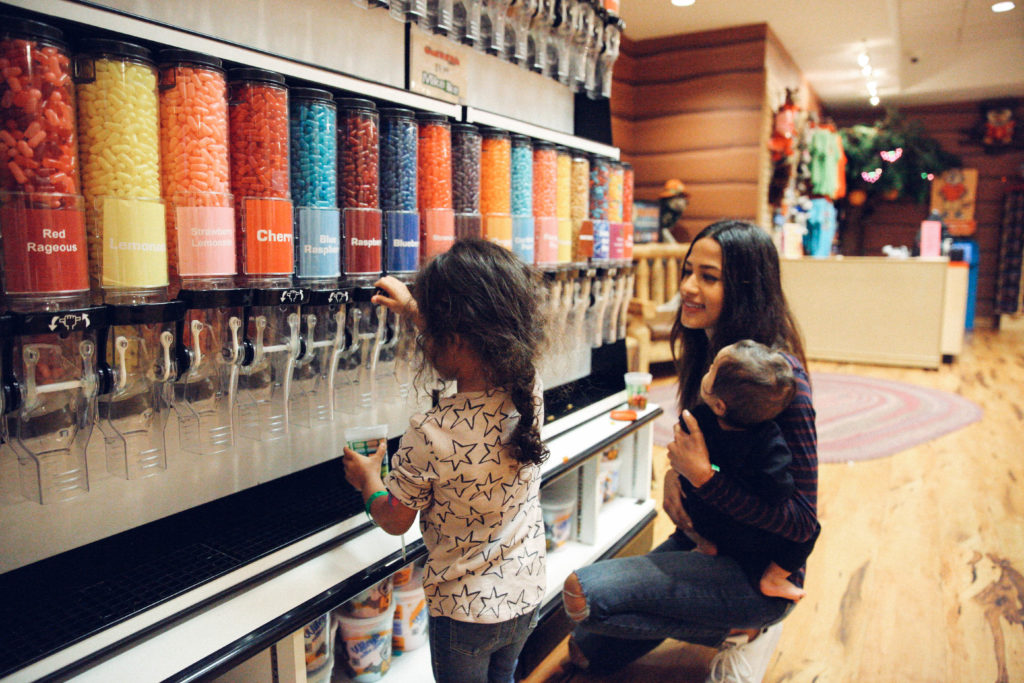 After that, she wanted to check out the bowling alley, which was so much fun. It was really nice because the lanes were shorter than conventional bowling alley lanes and the balls were small so she was really able to get into it and have a lot of fun.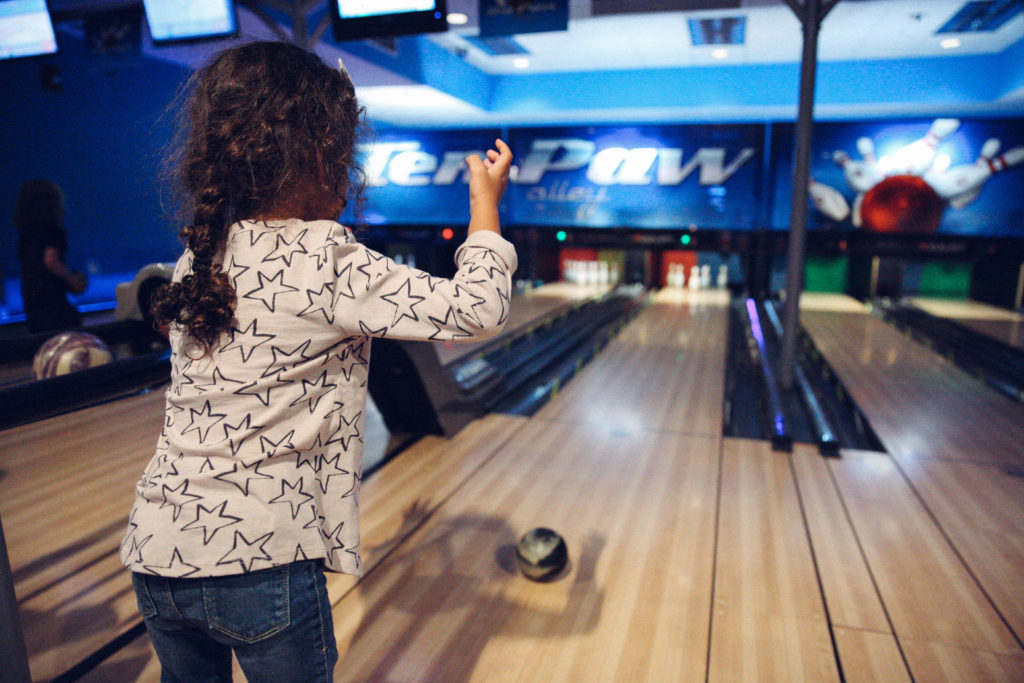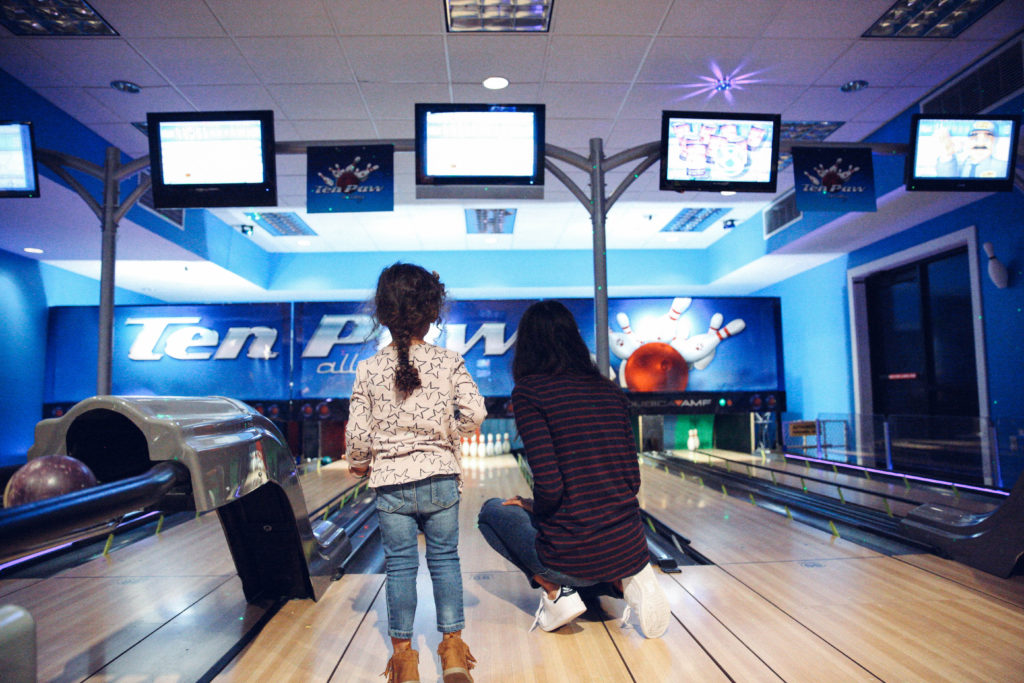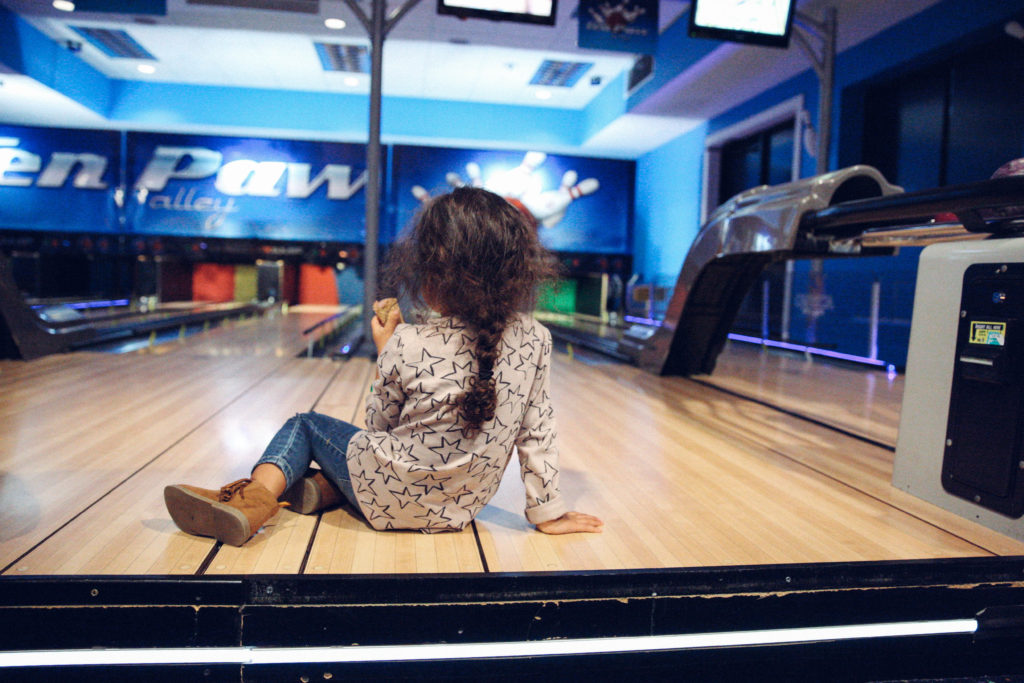 We ended the day at the waterpark, which we had anxiously been eyeing up all weekend. The water was the perfect temperature and Luna was in heaven the entire time!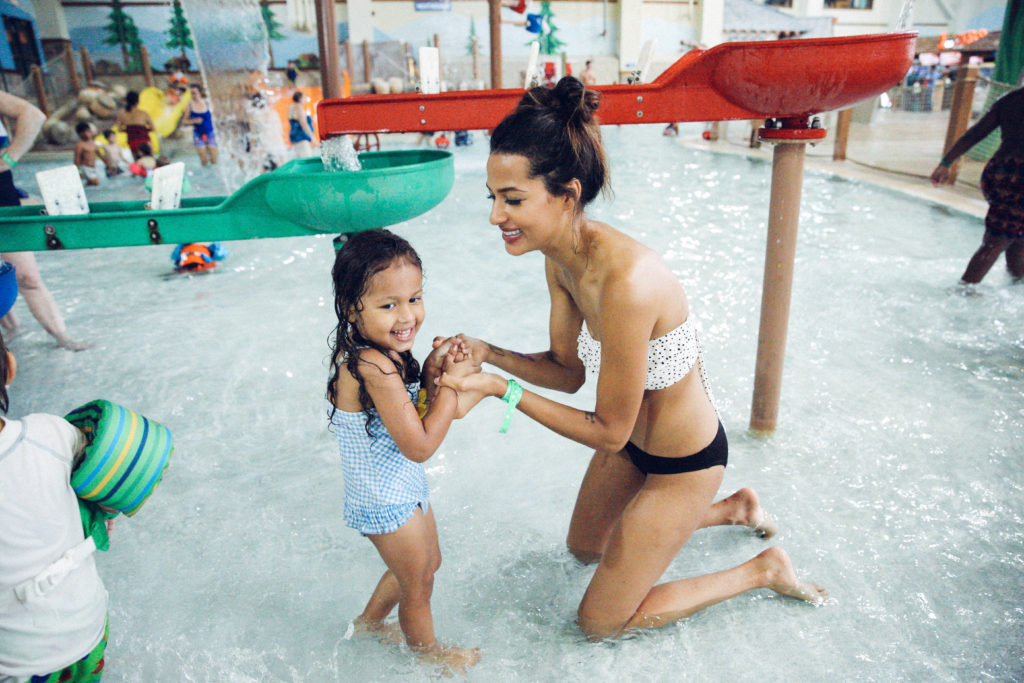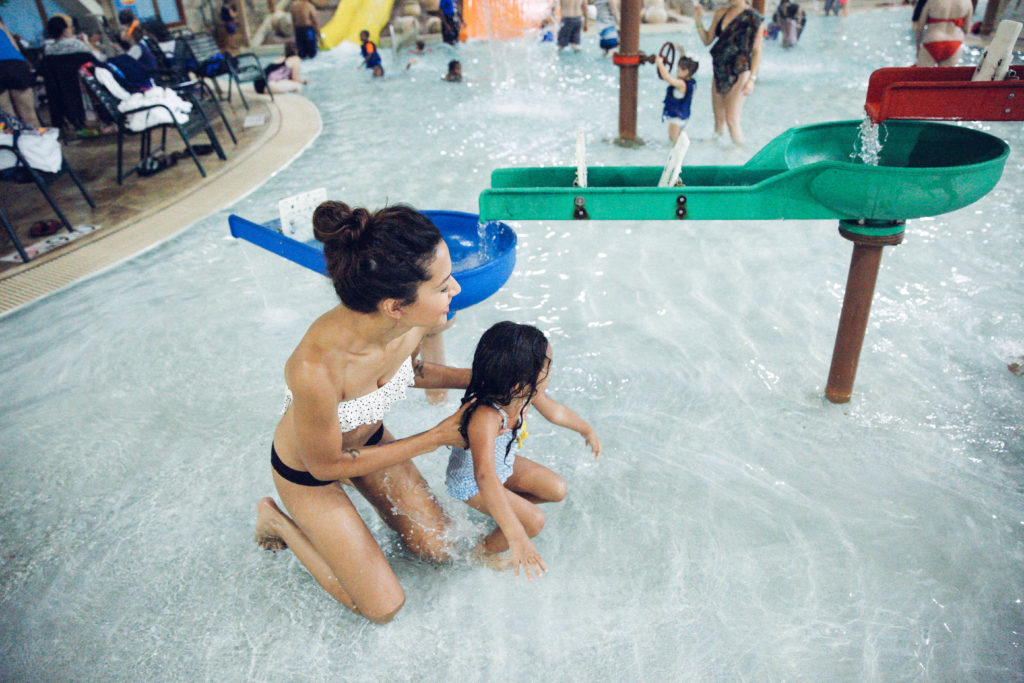 She must have gone down the water slide in the toddler area 100 times, and when it was finally time to leave she immediately started asking when we'd be back to play again.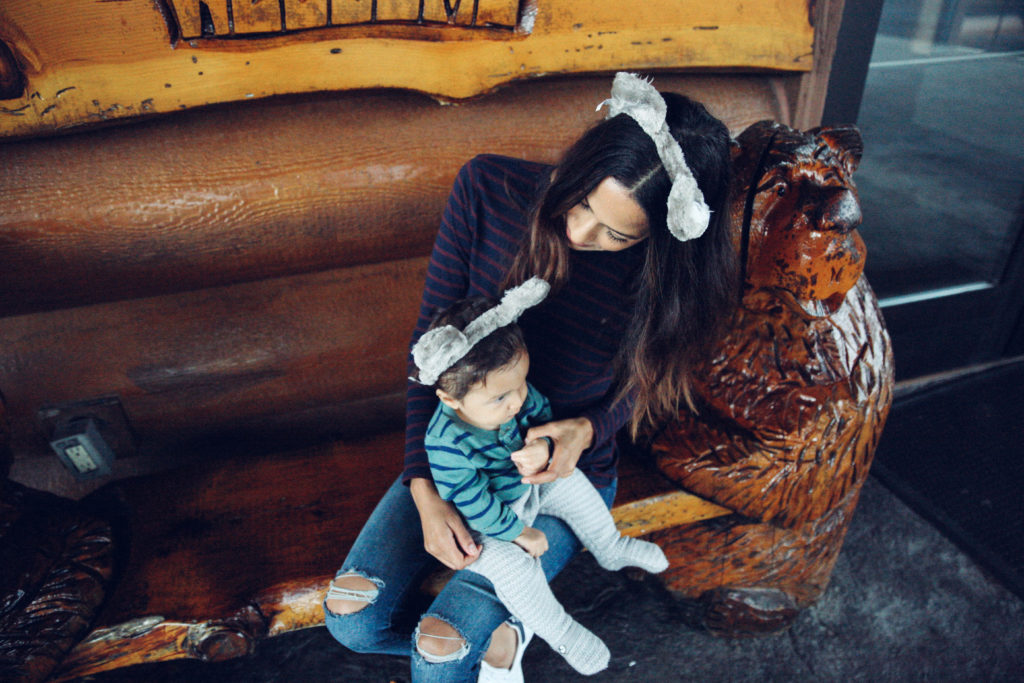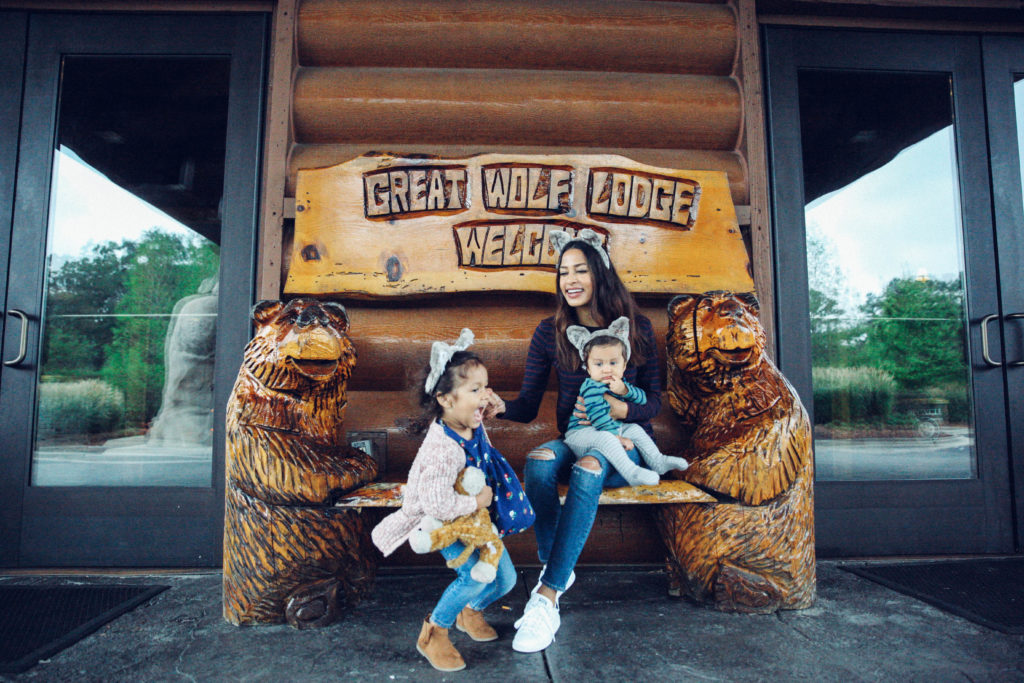 It was so nice getting out to the city again and devoting an entire weekend to just having fun and relaxing as a family. I think more family staycations will definitely be in our future. 🙂
*In collaboration with the Great Wolf Lodge