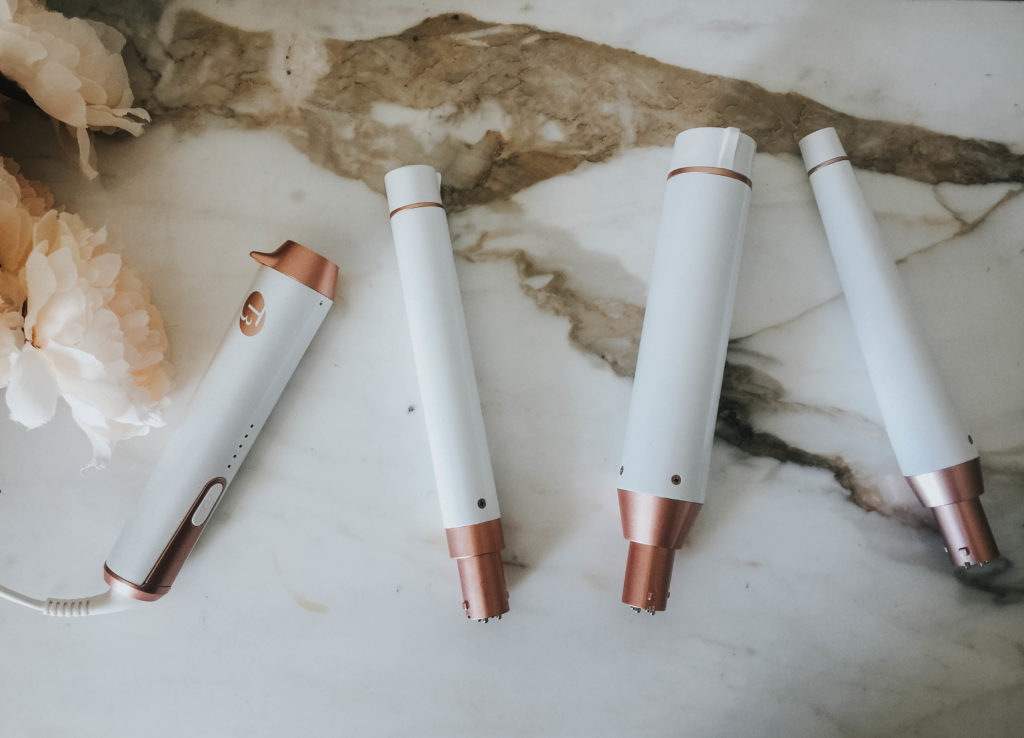 I've been getting so many questions about how I do my hair lately, so I thought it would be fun to do a mini tutorial! This is pretty much what I do every time I get ready – it's my go to look. I usually do my hair 2-3 times a week because I've found that I like the way it looks after sleeping on it for a night. The messy tousled curl is my favorite look.
I always start out by parting my hair and dividing it in two sections. I curl all of the hair on each half of my head in the same direction, so this just makes it easier.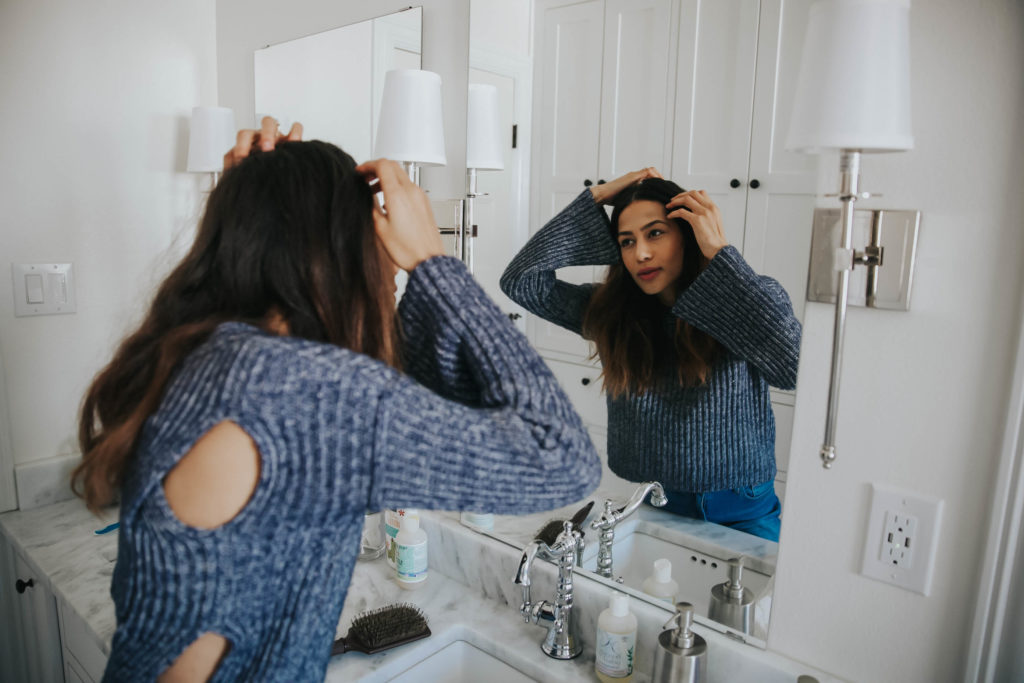 Next, I spray on a heat protectant. This is SO important if you do your hair often, or color it. I just started using this one and so far I like it.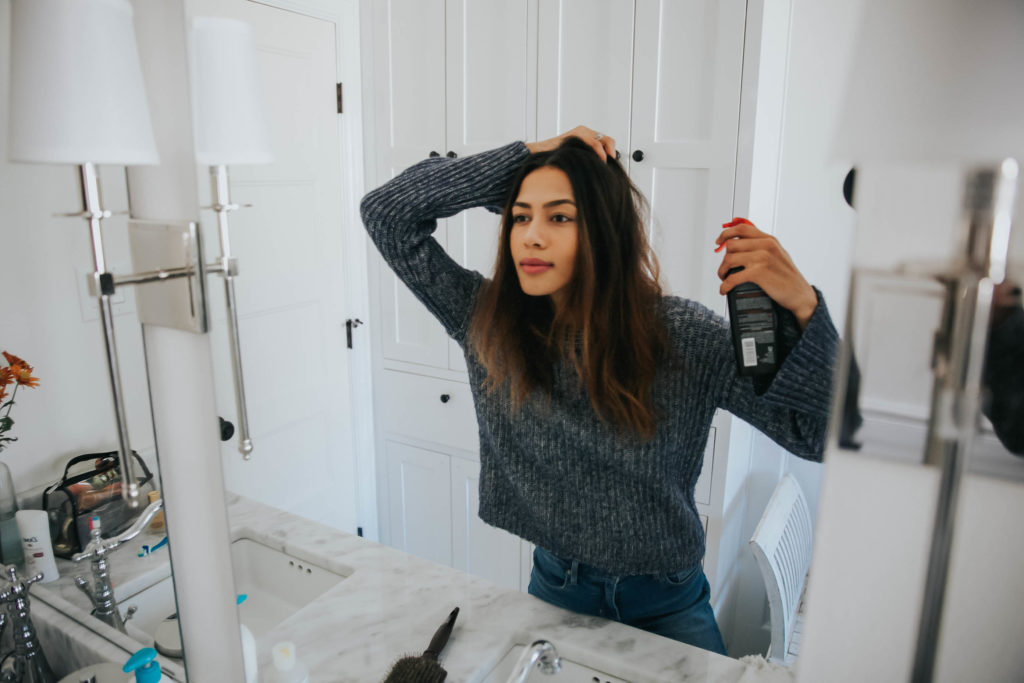 I start at the front and working in 2″ sections, I curl my hair towards the back of my head.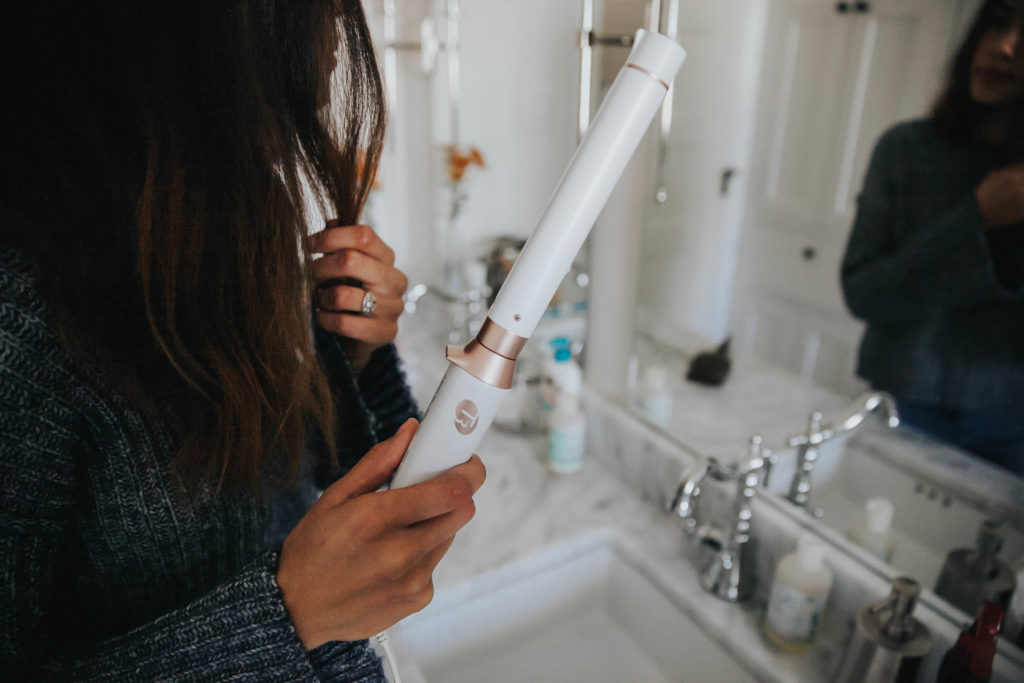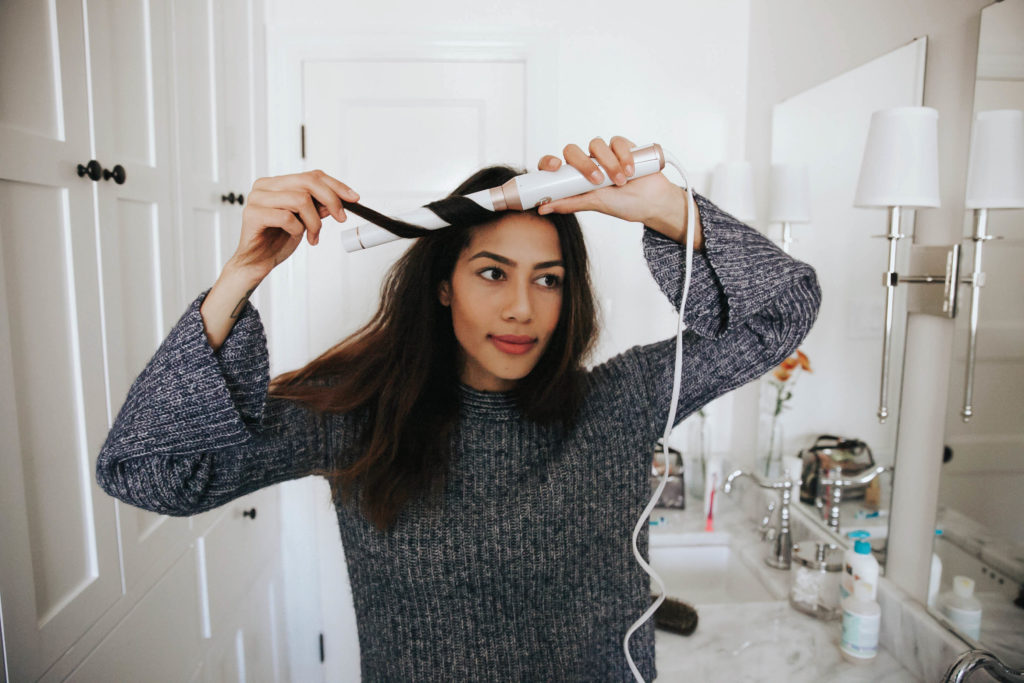 I continue all the way until I get to the bottom of the back sections, then I start back at the front of the other side.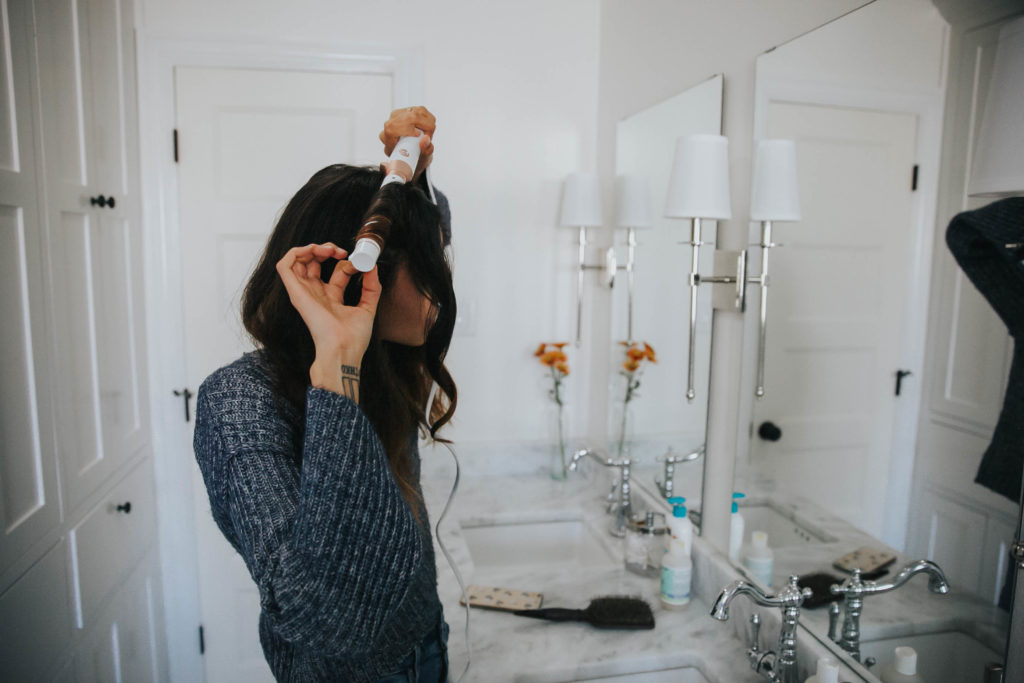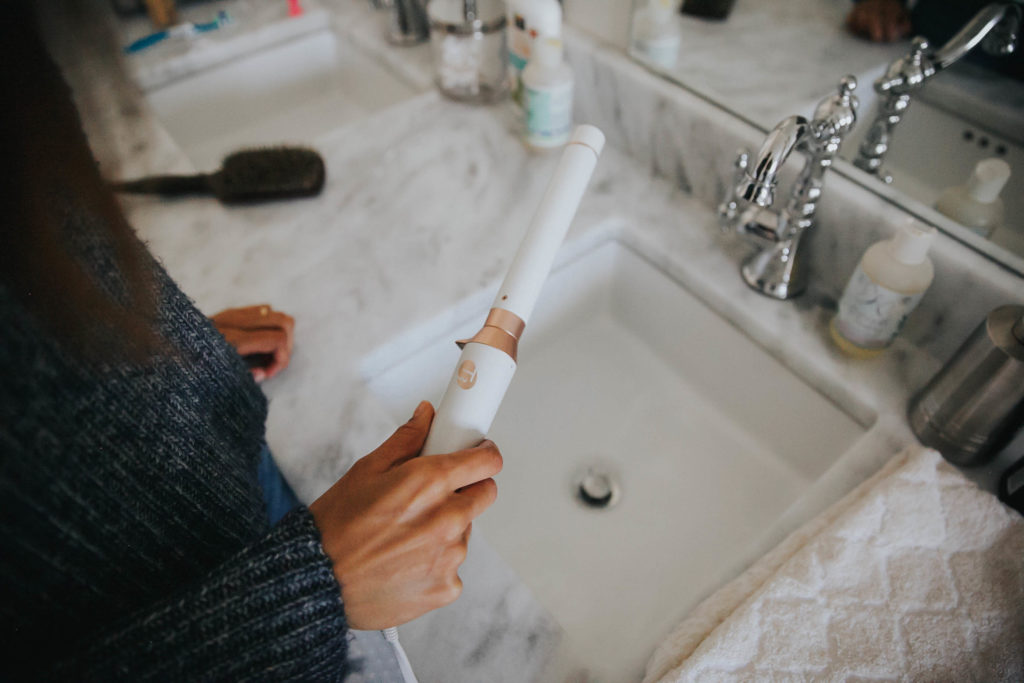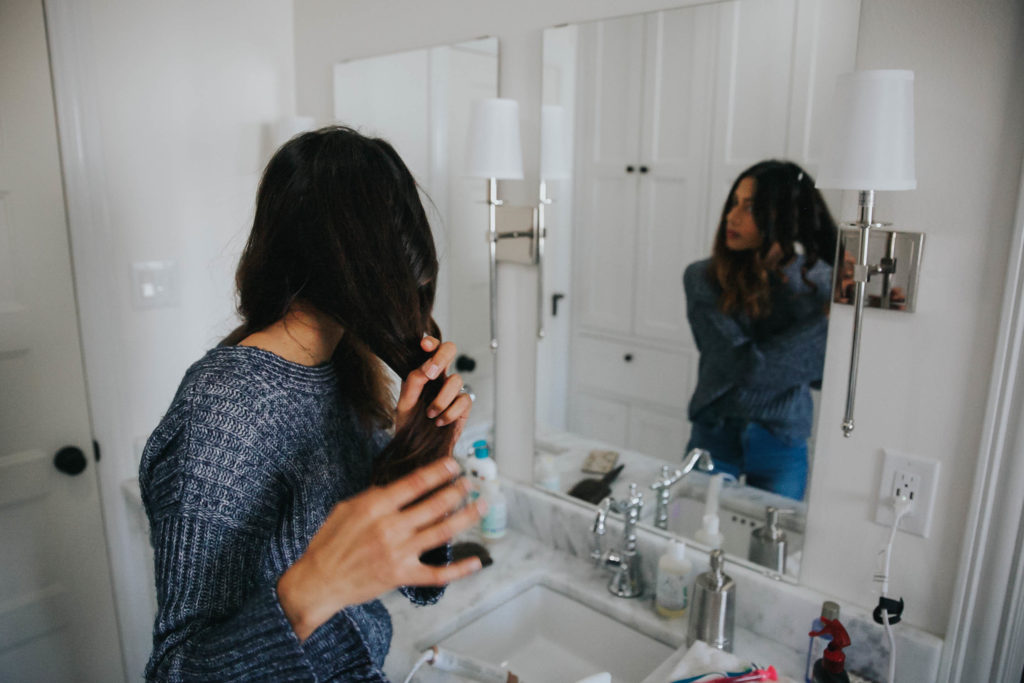 Once I'm done with both sides, I let my hair cool down to give the curls time to "set." It looks kind of crazy at this stage, but once it's cooled down I brush my fingers through my hair to loosen up the curls and then spray it with hairspray. I'll go through and separate any curls that look too perfect or defined to loosen them up, and then I'm done!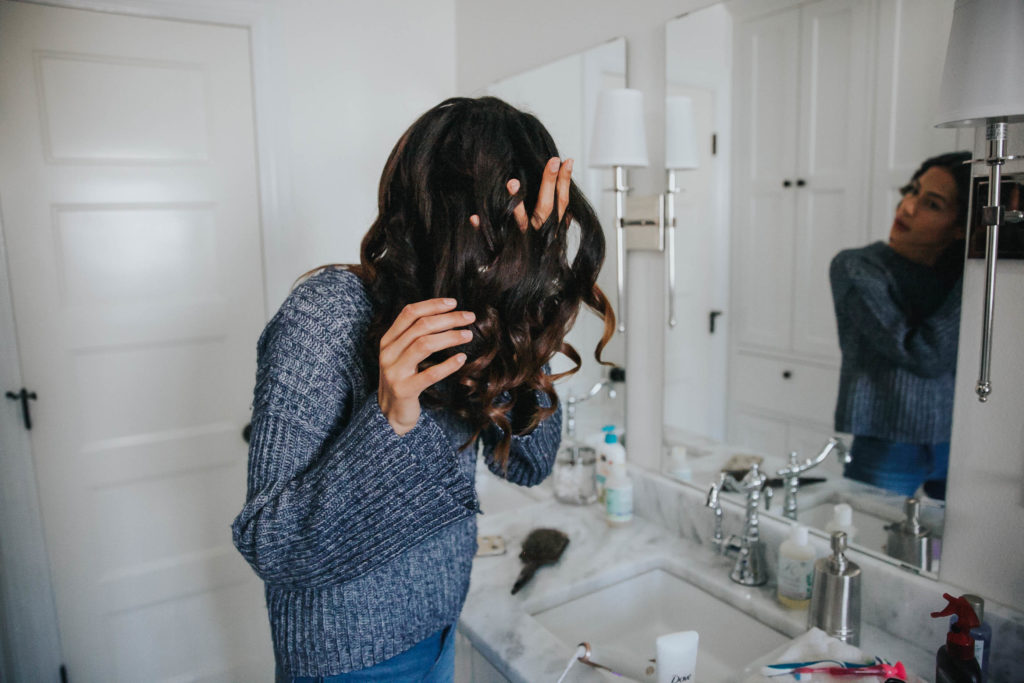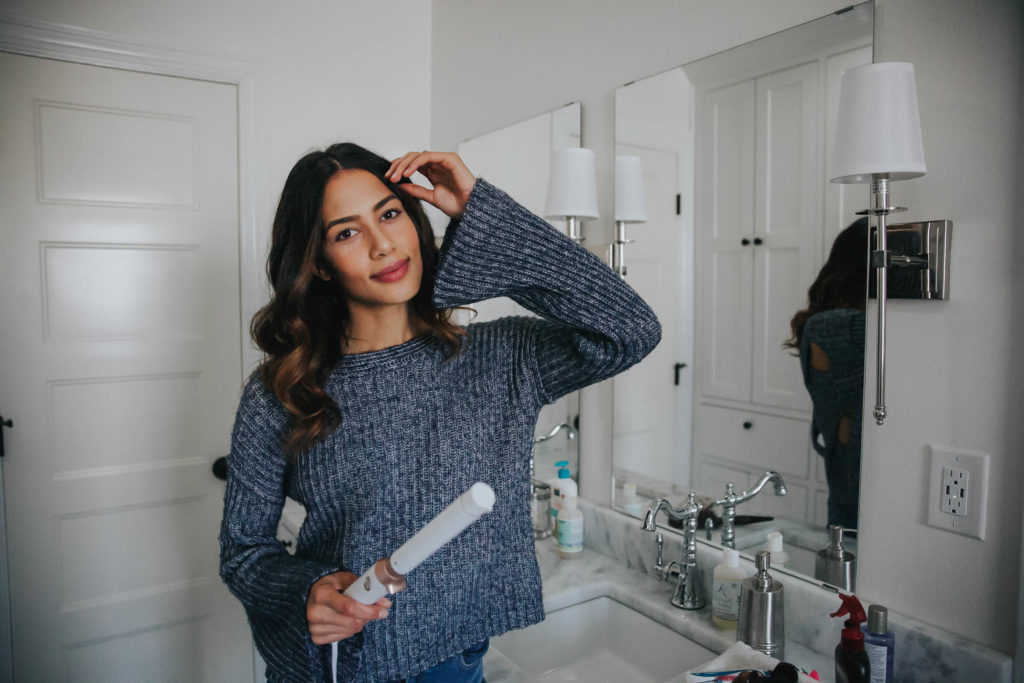 T3 Whirl Trio Curling Wands  //  Sweater
I recently got this T3 micro curling wand set and I love it! It has interchangeable barrels so you can adjust the size of curls you want! I use the 1″ barrel for my every day curls, but I've also used the bigger one for a more formal Veronica Lake-esque wave and the smaller one for mermaid waves! The barrels also heat up quickly and evenly, which is something I didn't even notice my old curling iron was horrible at until I replaced it with this one!
Have you tried T3 curling wands yet?
*this post was done in collaboration with T3 Micro – all thoughts and opinions are my own