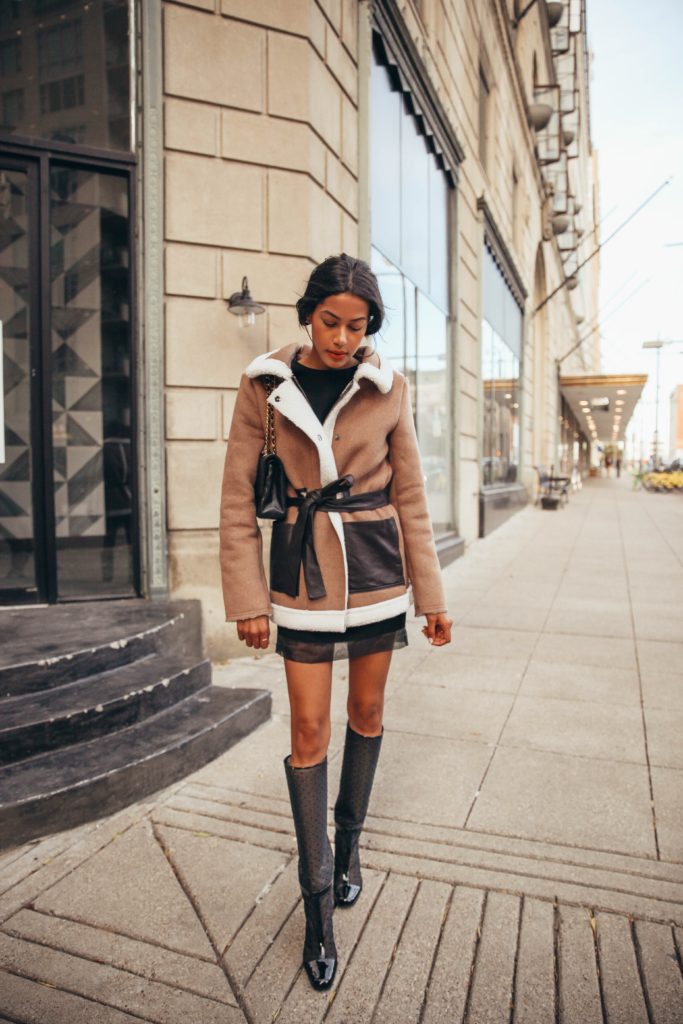 As you may already know, I am a firm believer in investing in special pieces that will elevate your wardrobe. I have been known to have a slight obsession with beautiful boots, so when I saw the gorgeous mesh polka dot boots in Dior's f/w collection, I was in love. I waited for them to come out in department stores, but when the collections started coming in they were nowhere to be found. After a desperate phonecall to the local Dior boutique I still remained empty handed.
I decided to check Vestiare Collective to see if there was a chance that they would have the boots. Vestiare Collective is a marketplace for pre-loved luxury and designer fashion at really great value. On Vestiare Collective, you can shop pre-owned pieces directly from the closets of the world's most stylish women. I love that their inventory is constantly changing and being updated – it always makes me excited to log on and check out what is new.
The really great thing about Vestiare Collective, and what ultimately helped me score these boots, is that it has a feature that allows you to set up alerts for items you might be interested in. When I initially checked the website, they had a lot of other gorgeous pieces from the collection, they didn't have the boots I was lusting after. So I used the alert tool to put in things like designer, item type, color, and my size, and was able to get an update sent to my email when these boots were listed. Vestiare also has a rigorous process to ensure that all of the pieces are authentic before shipping to the buyer.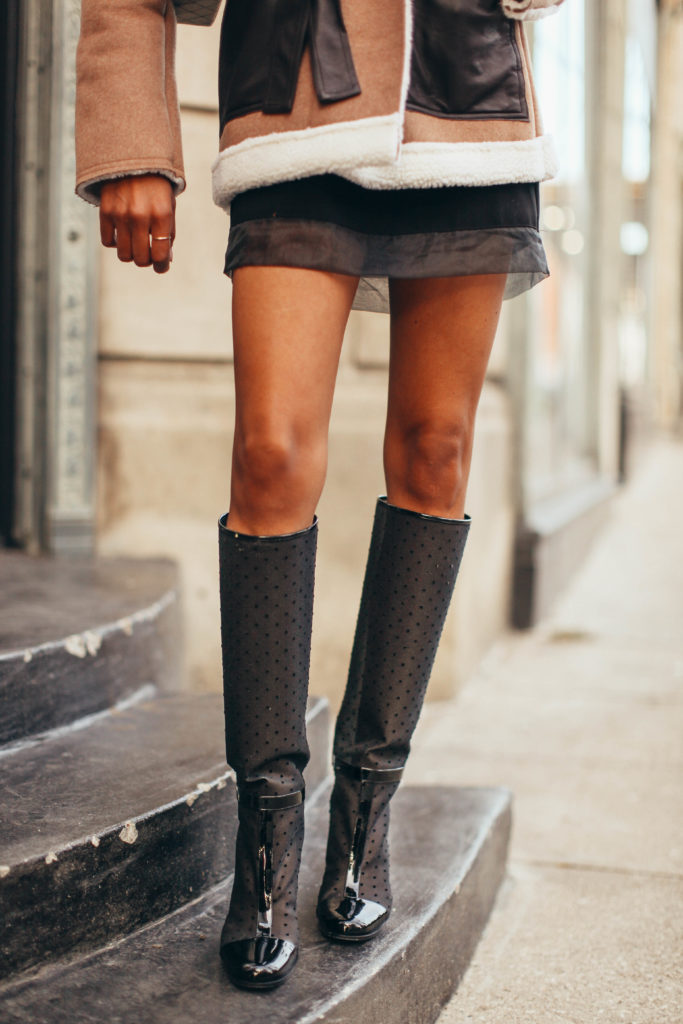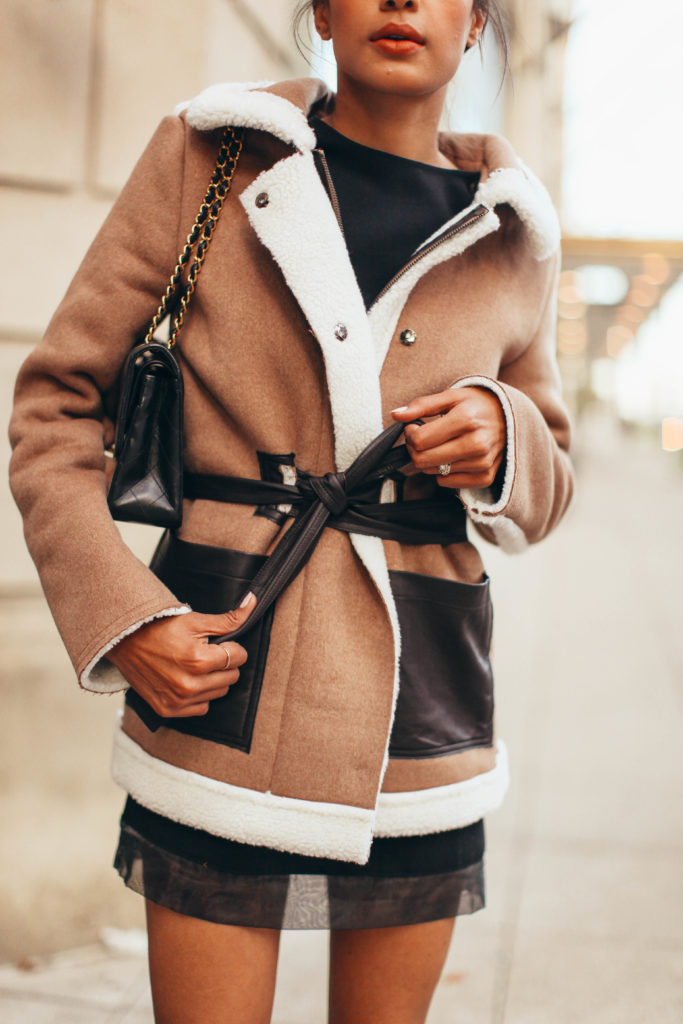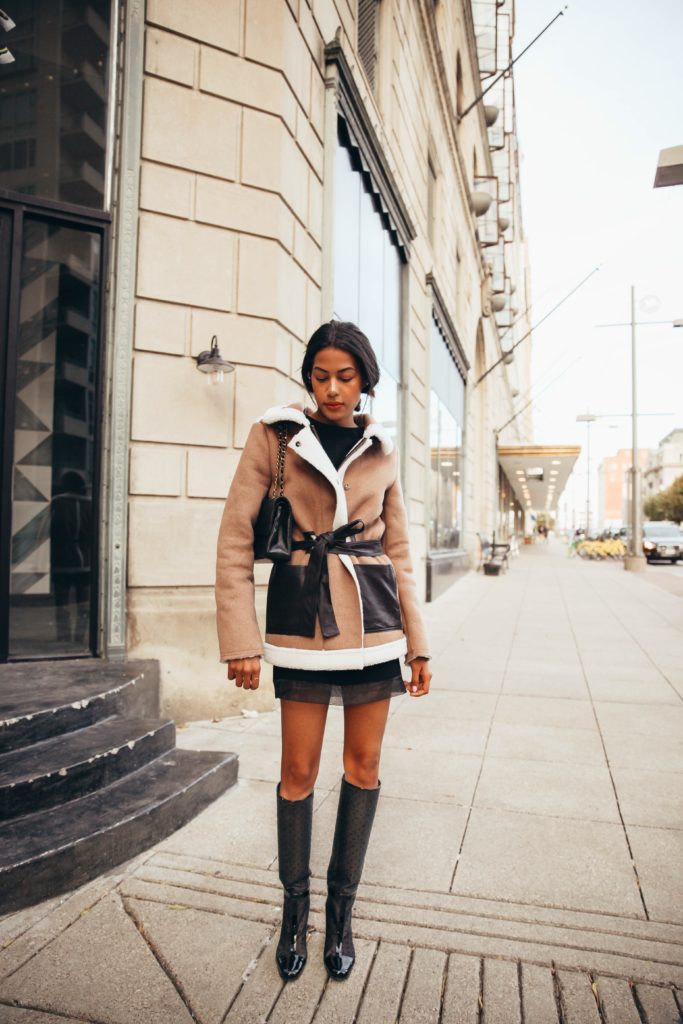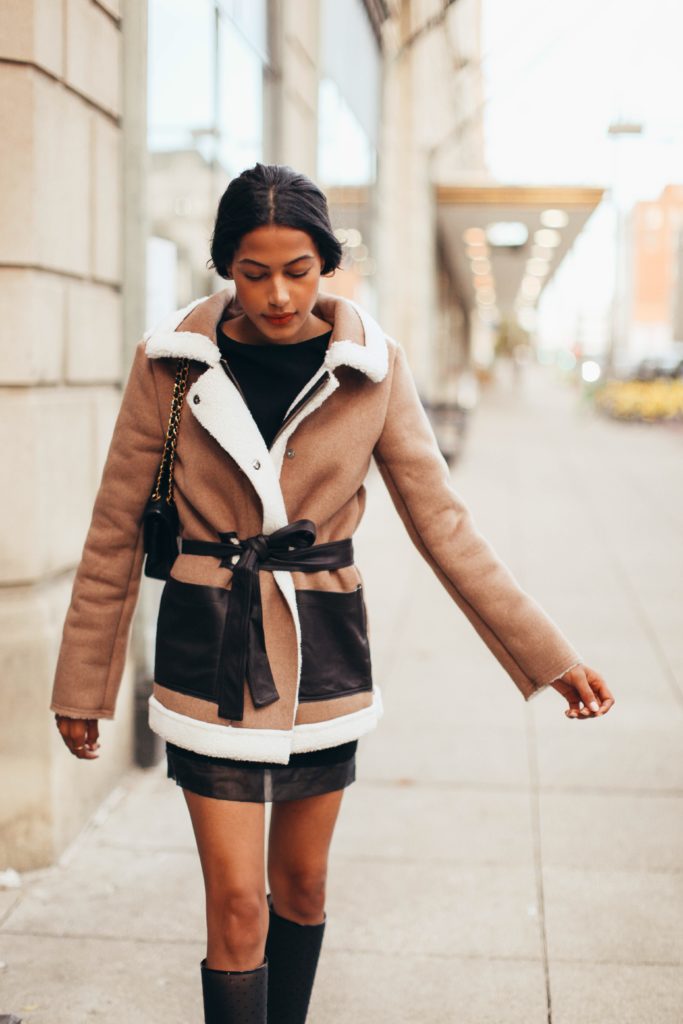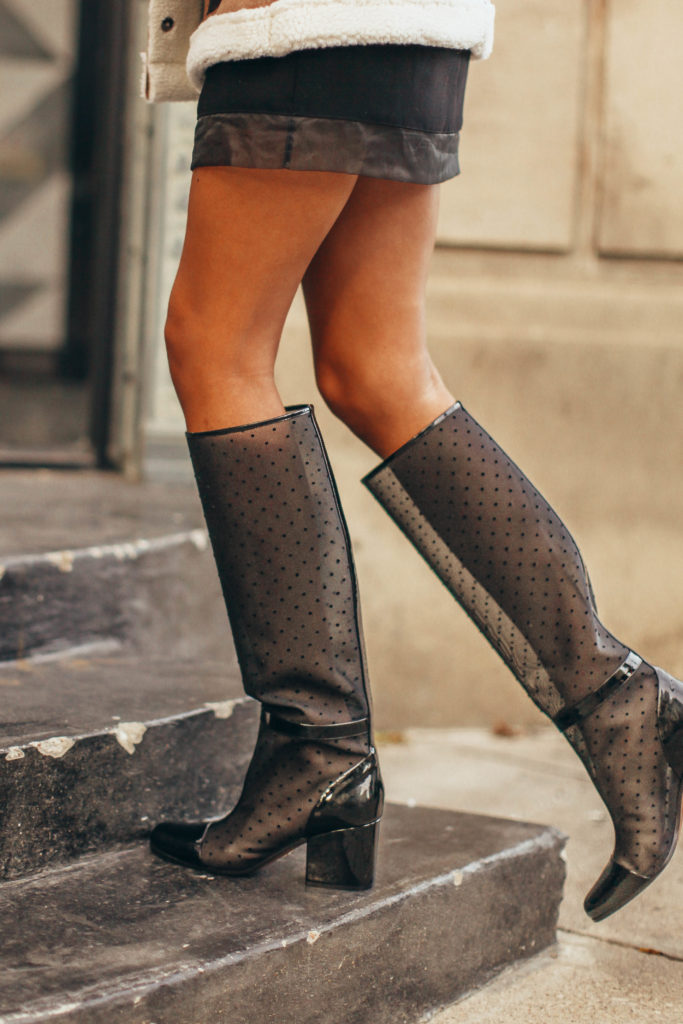 I have to confess, it's kind of become an addiction. I've set up an alert for a pair of Saint Laurent boots that have sold out in stores, as well as a vintage Chanel bag that I've wanted for some time.
Have you shopped at Vestiare Collective before?
DIOR POLKA DOT BOOTS  FROM VESTIARE COLLECTIVE  //  FAUX SHEARLING JACKET