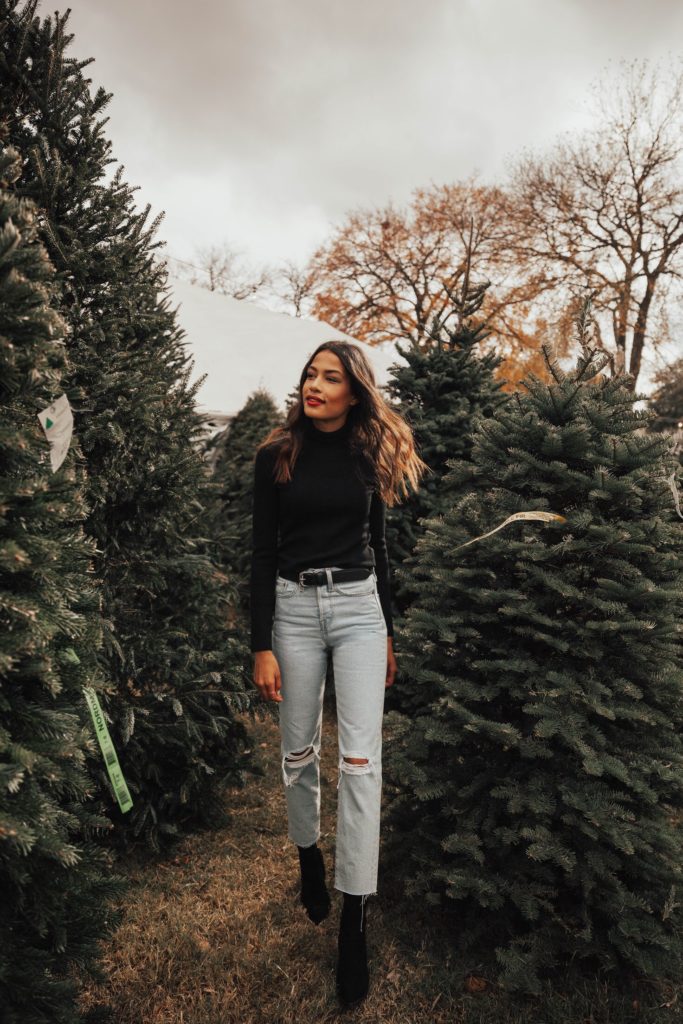 The one thing I get most excited about every year around this time is going to pick out a Christmas tree. I love searching for the perfect one, going from tree to tree and inspecting the branches and height (or in Luna's case – the smell). Inhaling the fresh scent of fir and pine makes me think back on all of the really speical Christmas memories I have, both as a kid and now as a mom.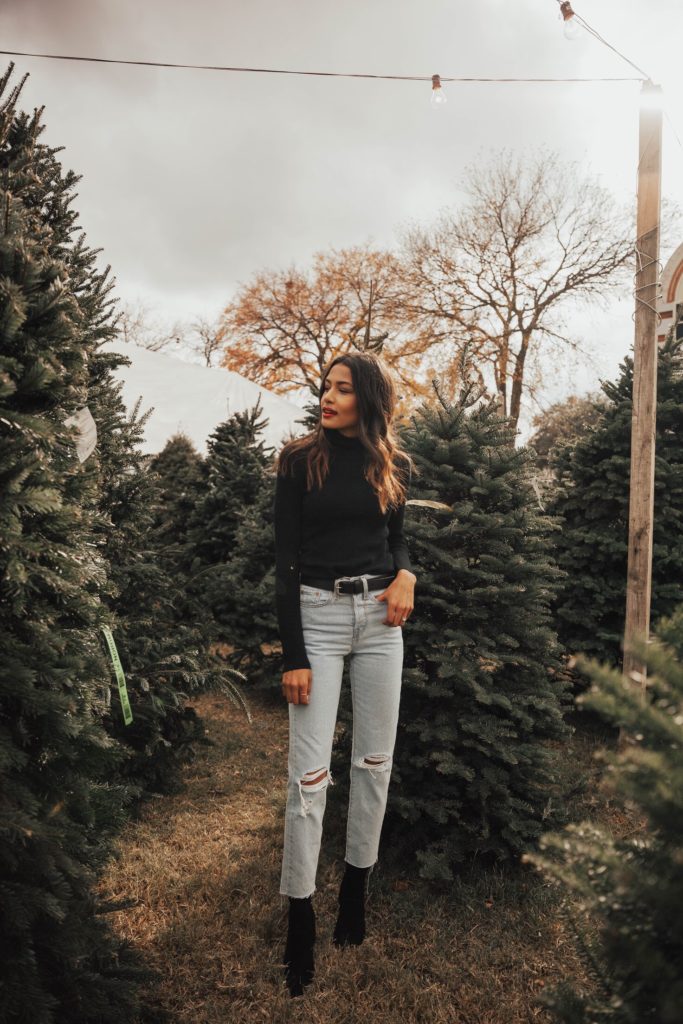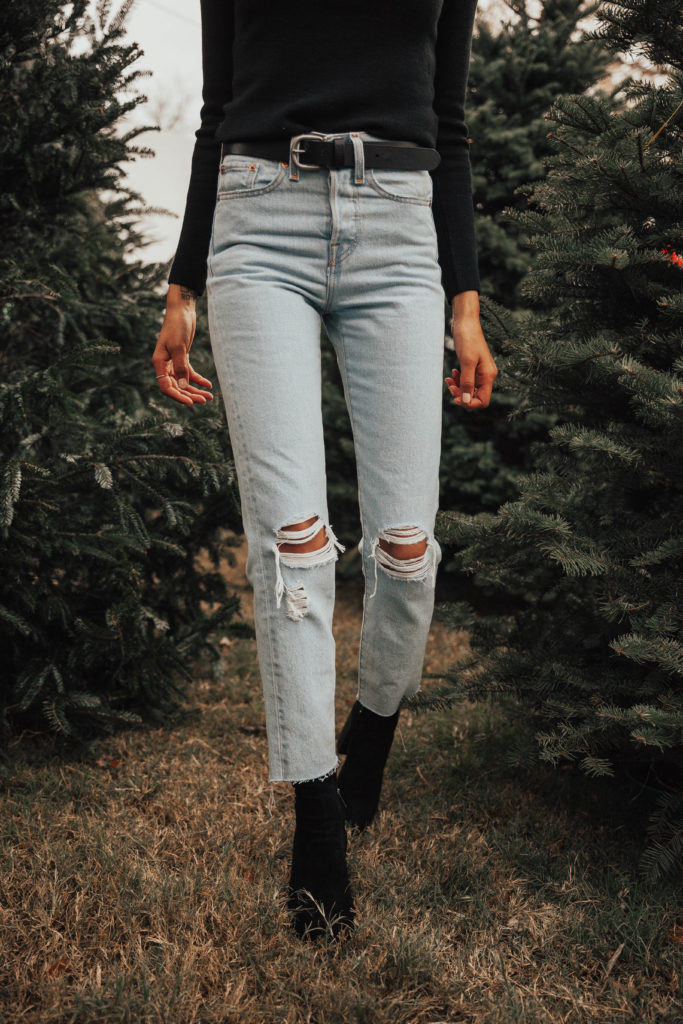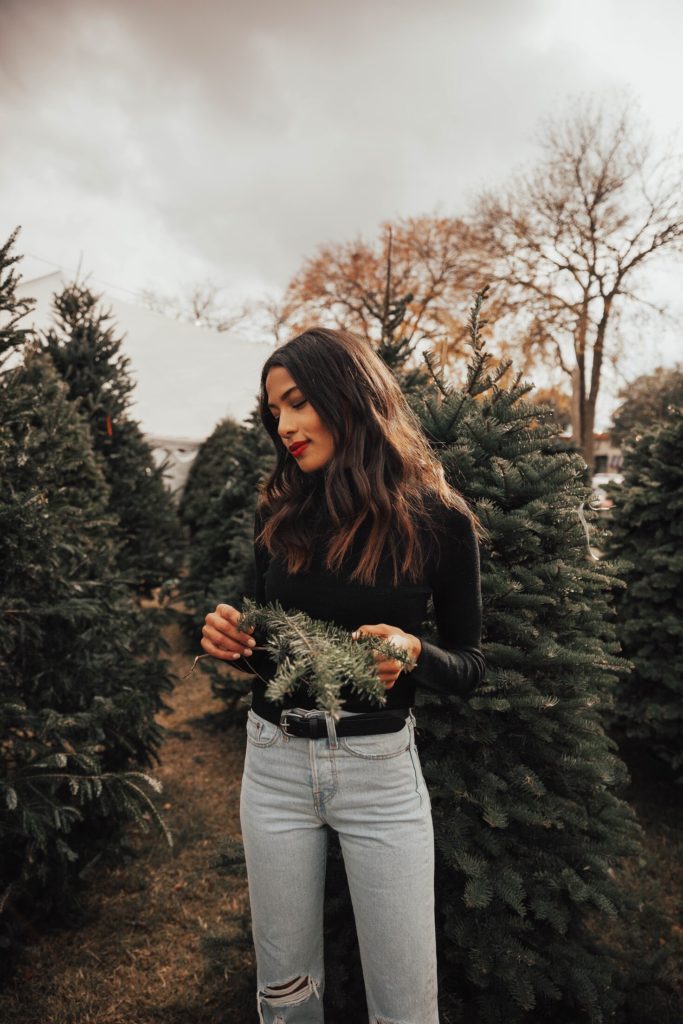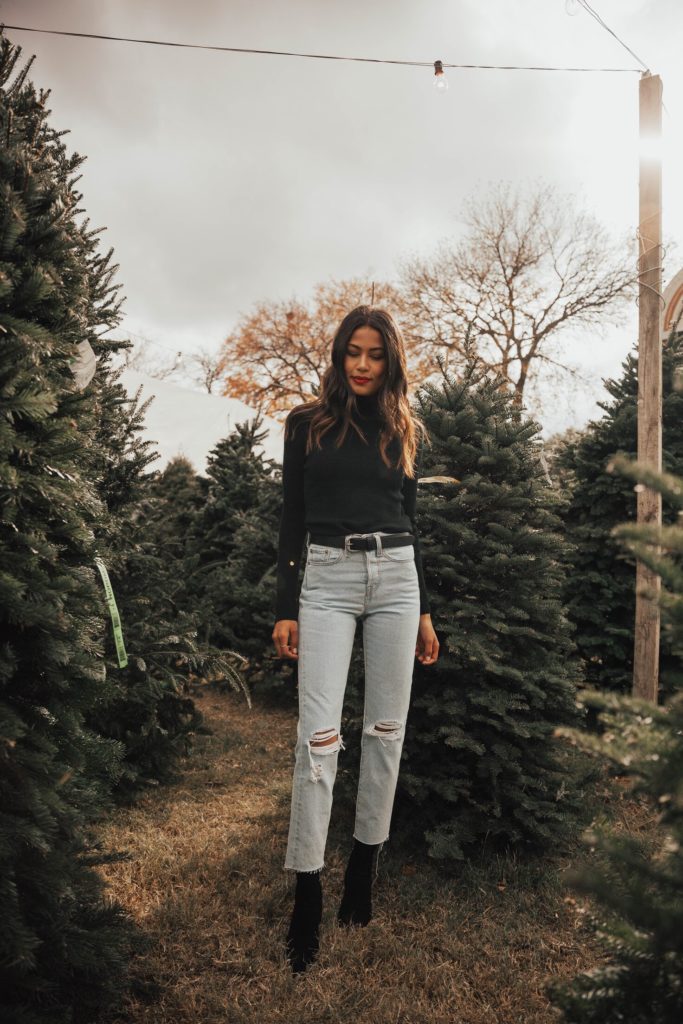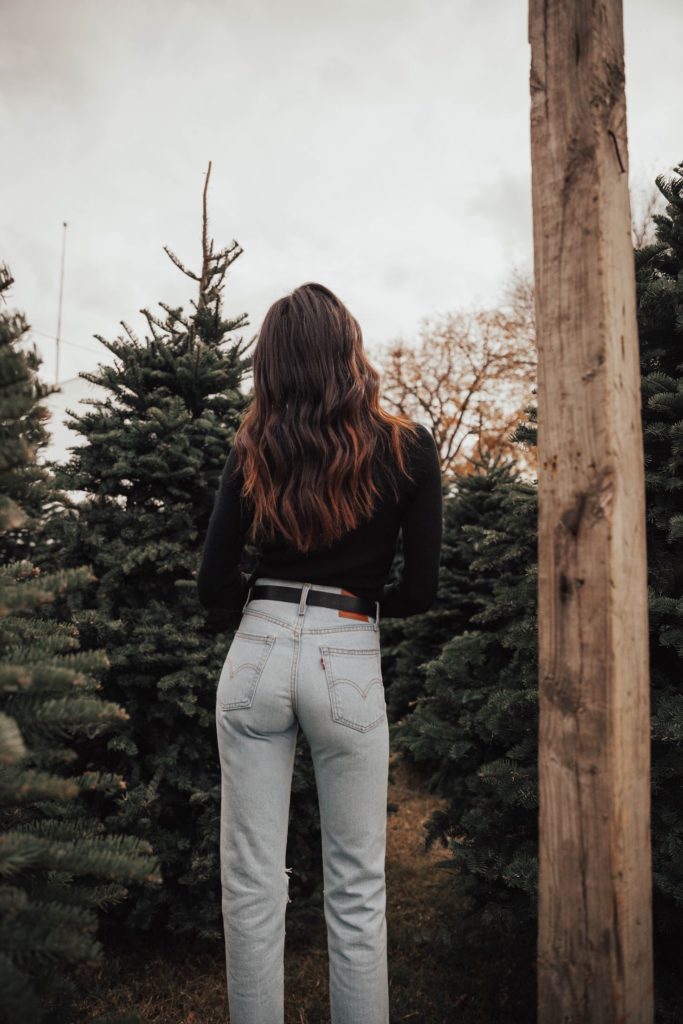 This past weekend, we headed out to a Christmas tree farm to pick our this year's winner. I wore an outfit that I've been defaulting to on weekends with the family – jeans and a long sleeved top. If you're a long time reader of my blog, you'll know I love a good pair of denim.
I've professed my love for Levi's several times in the past – I really appreciate the sturdier denim styles that they make and classic washes and designs. I posted on my Instastories on Black Friday how I ordered this pair, and I couldn't be more excited when the arrived a few days later. I also purchased these and these. I have the second pair in a light wash and love them so much that I decided to get another.
I love the raw hem and perfectly faded wash. I've really been gravitating towards lighter washes, which feels counterintuitive given that it is almost winter, but I think it keeps cold-weather basics like a camel coat or a turtleneck feel really cool and laid back.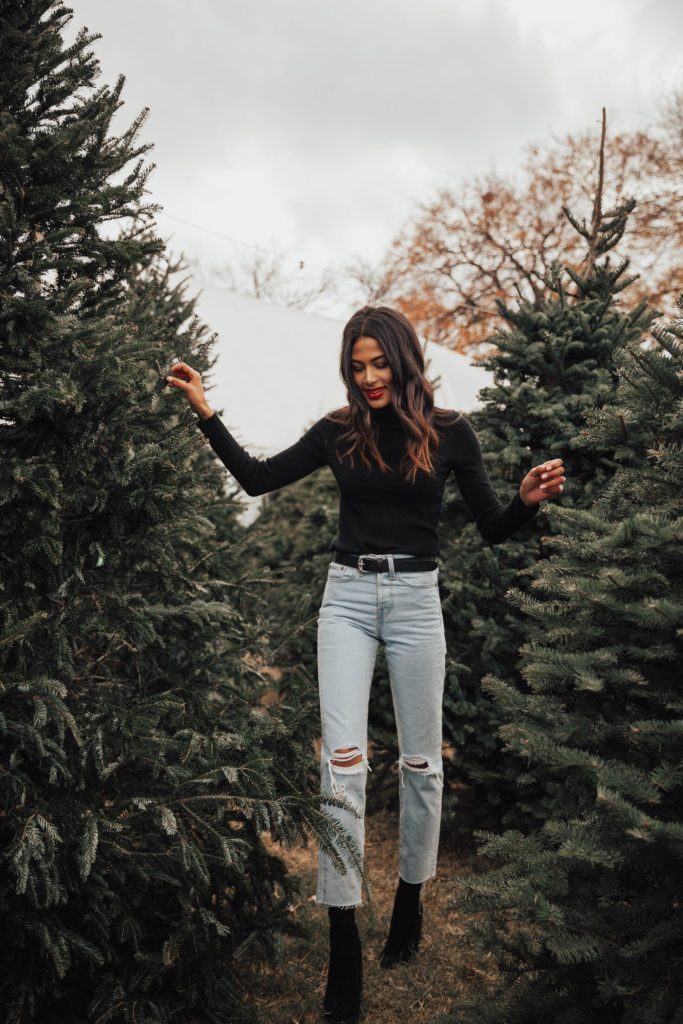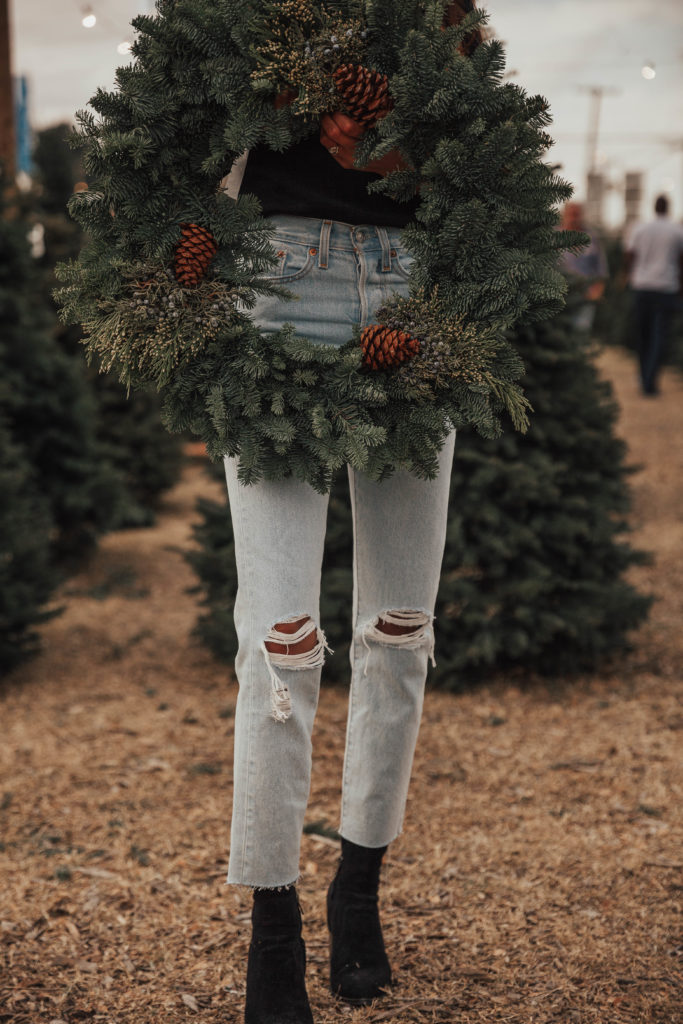 LEVI'S JEANS  //  TURTLENECK  //  BLACK BELT
We ended up walking away with a tree and a fresh wreath. I can't wait to decorate the rest of our house for Christmas!