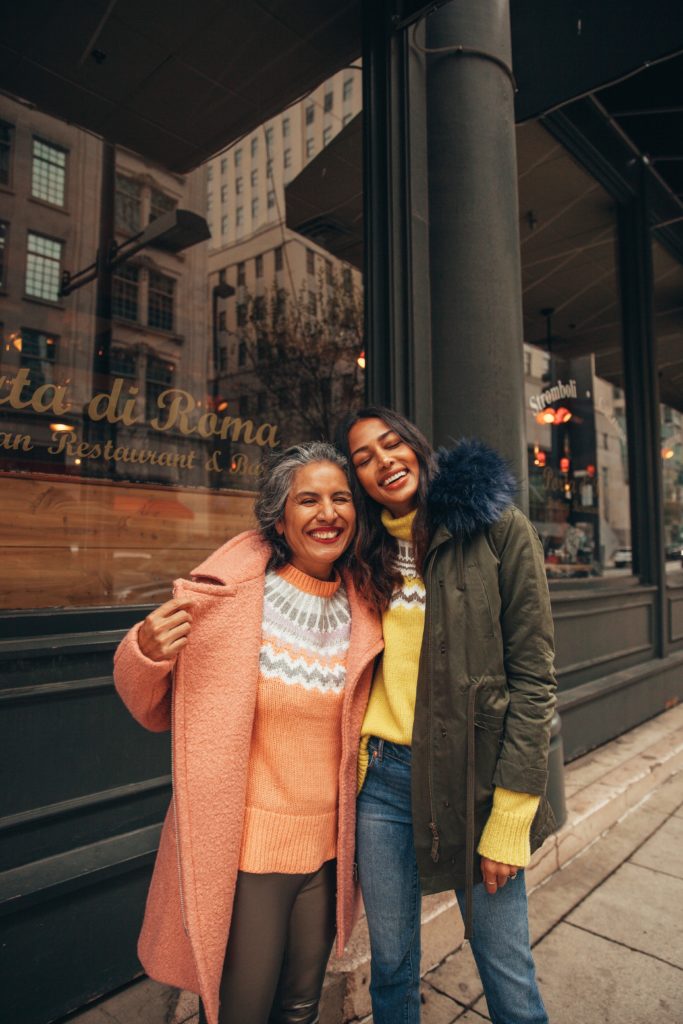 I know I'm not alone when I say that the Holidays are truly my favorite time of the year. My favorite part of the season is getting to spend time with family. And part of the reason for our move to Texas was to be closer to family – namely Kiel's parents.  I am so grateful that we get to see them as much as we do, but we have been making extra time to see them this season. I met up with Kiel's mom for coffee and to do a little bit of Christmas shopping last weekend.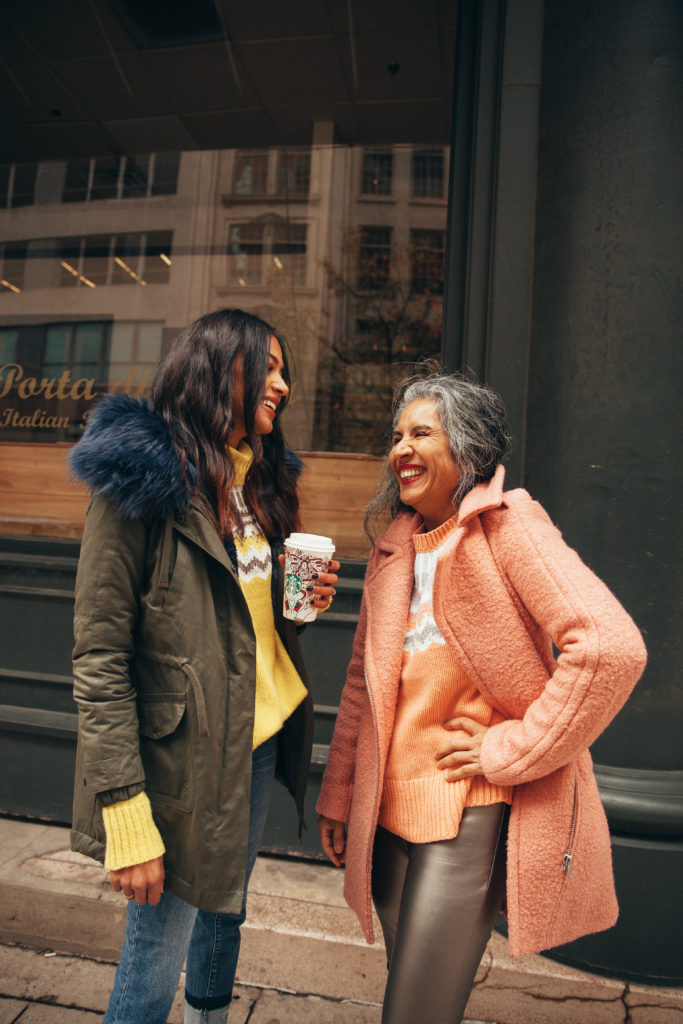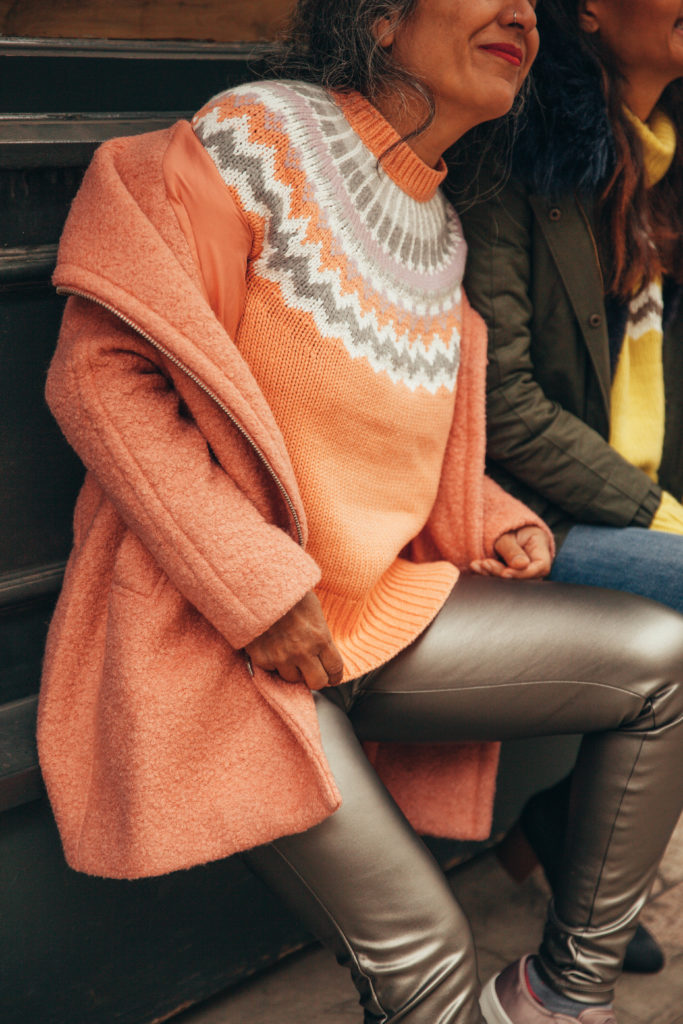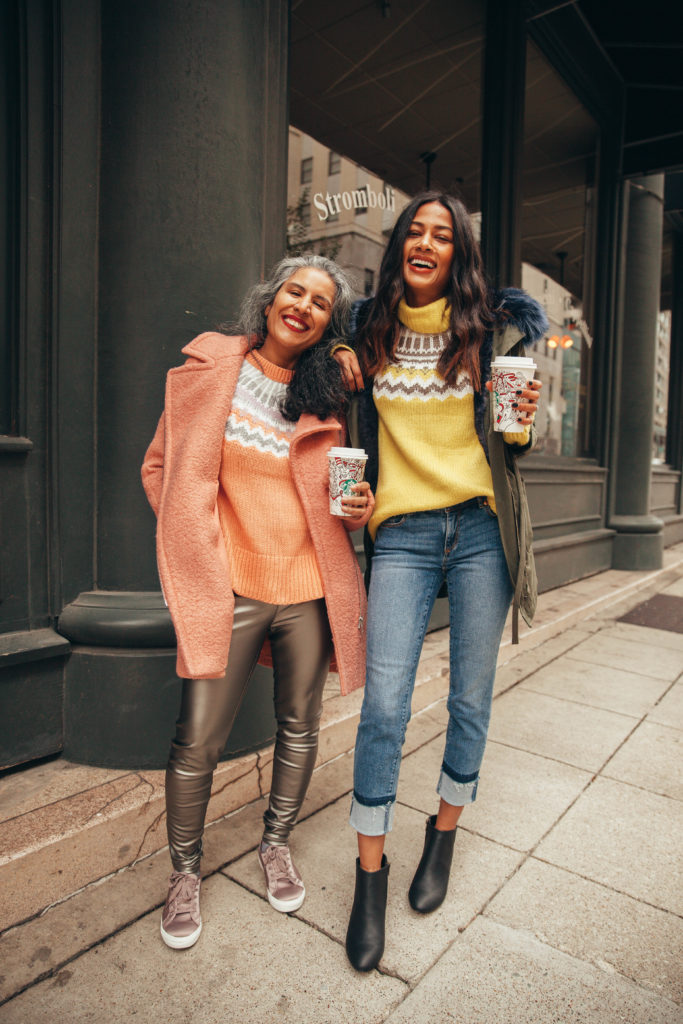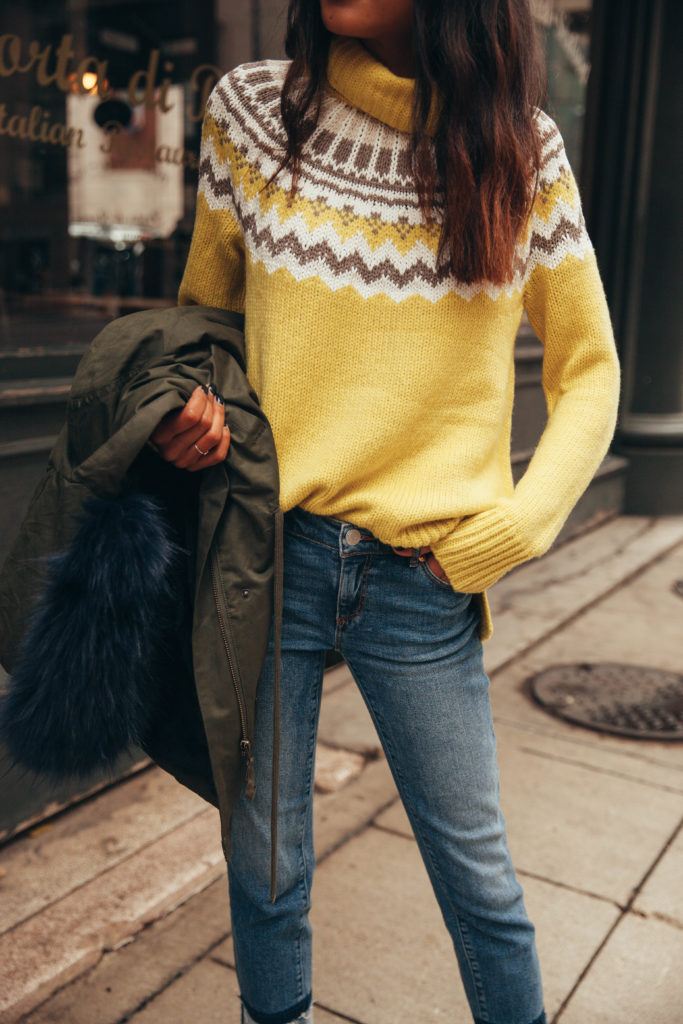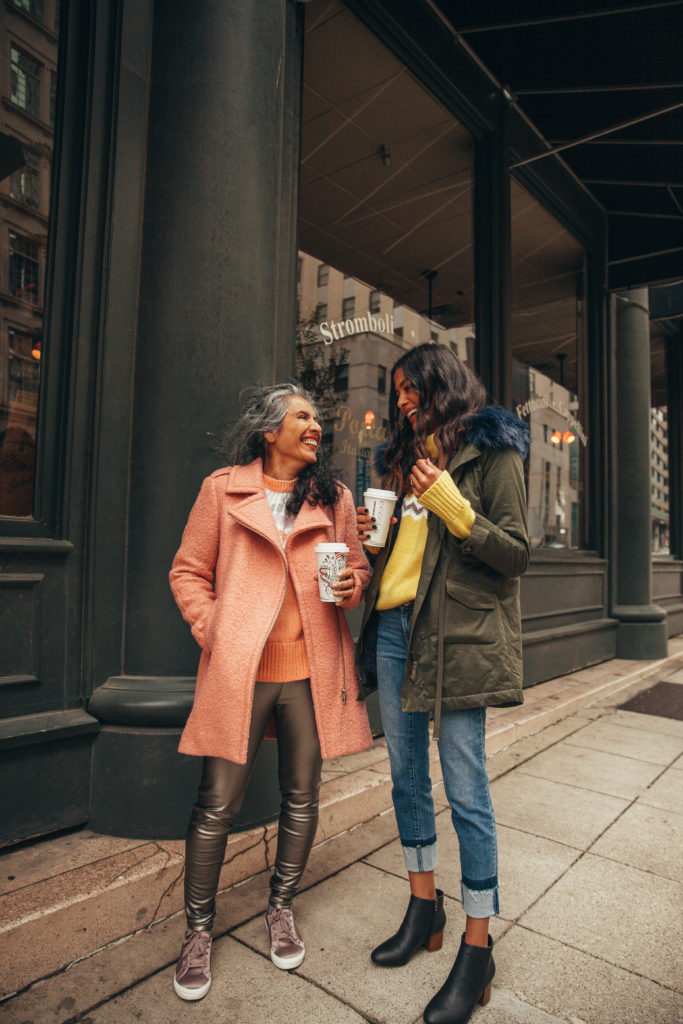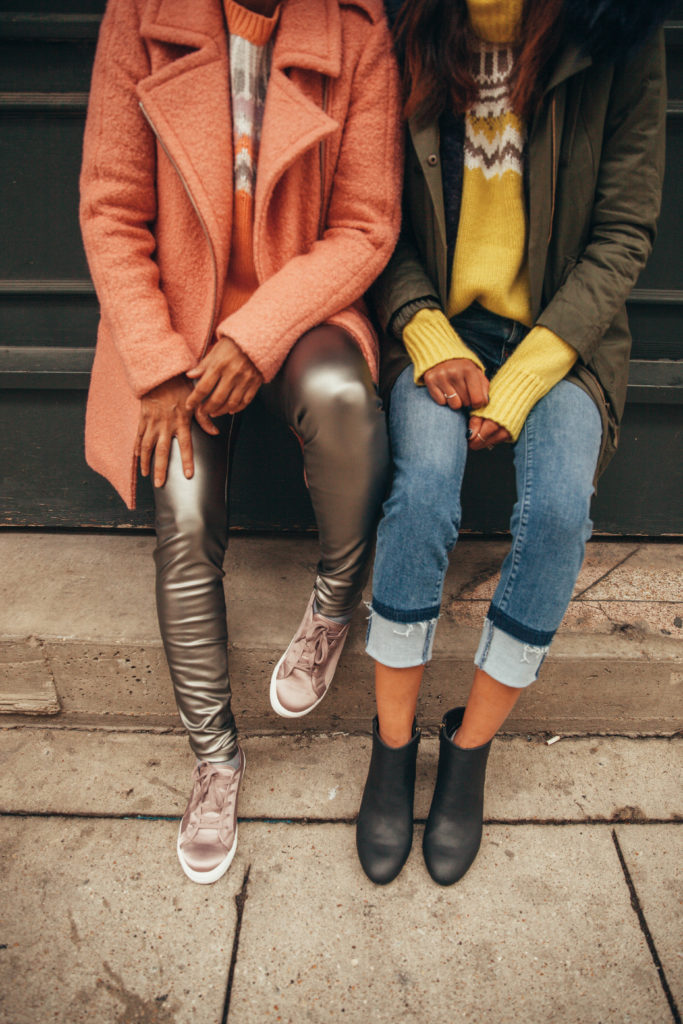 The weather in Dallas has been nice and cool, so we were both excited to be able to dress for the season! When we saw these coral and yellow sweaters from LOFT, we both fell in love with the fair isle pattern. It's something I've been seeing a lot of it this season, and I love the bright and happy colors in these ones. The turtleneck knit is super cozy and chartruese is one of my favorite colors. These sweaters would make a really great gift for the holidays!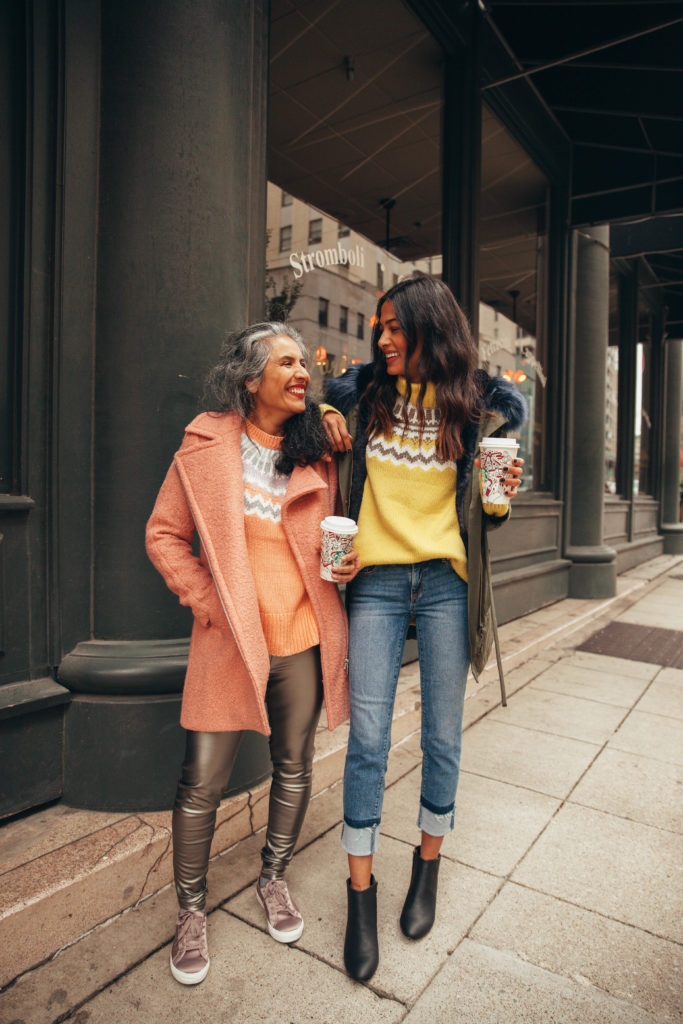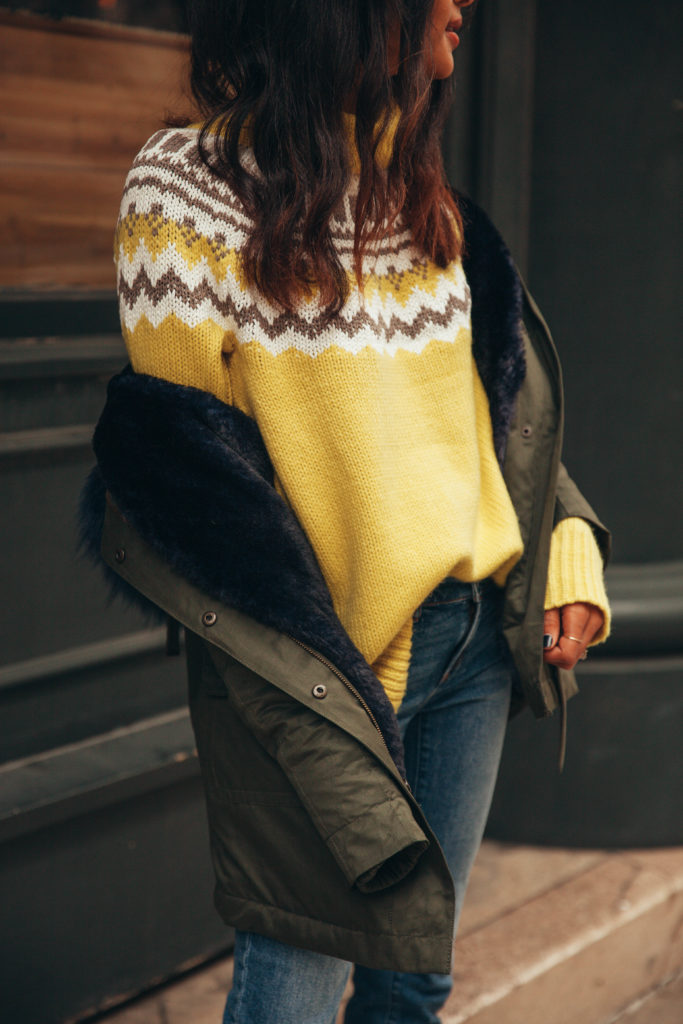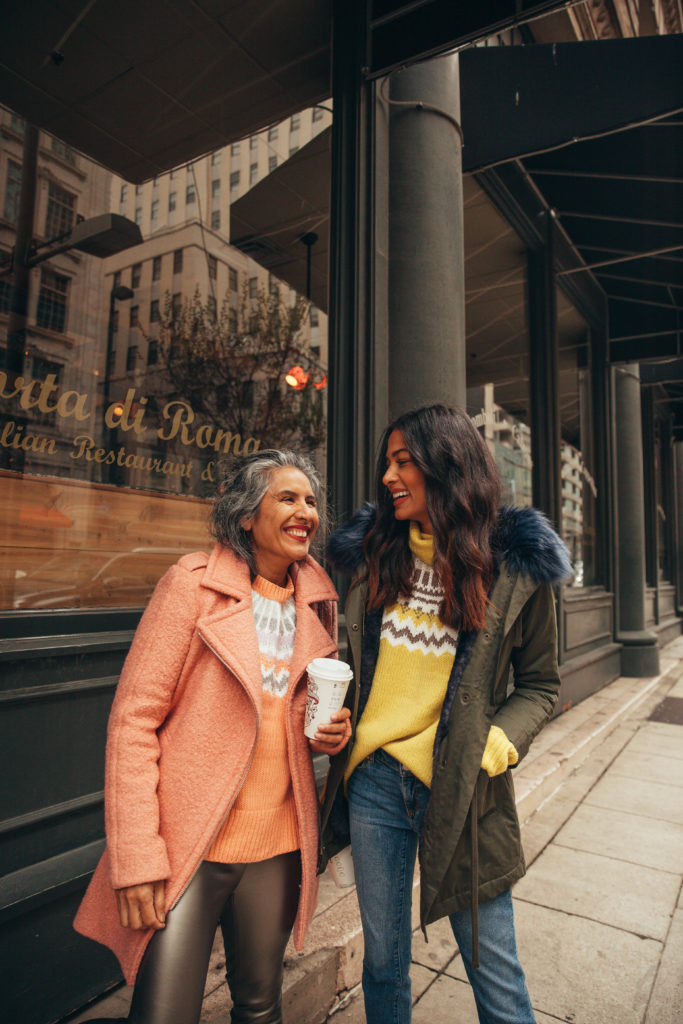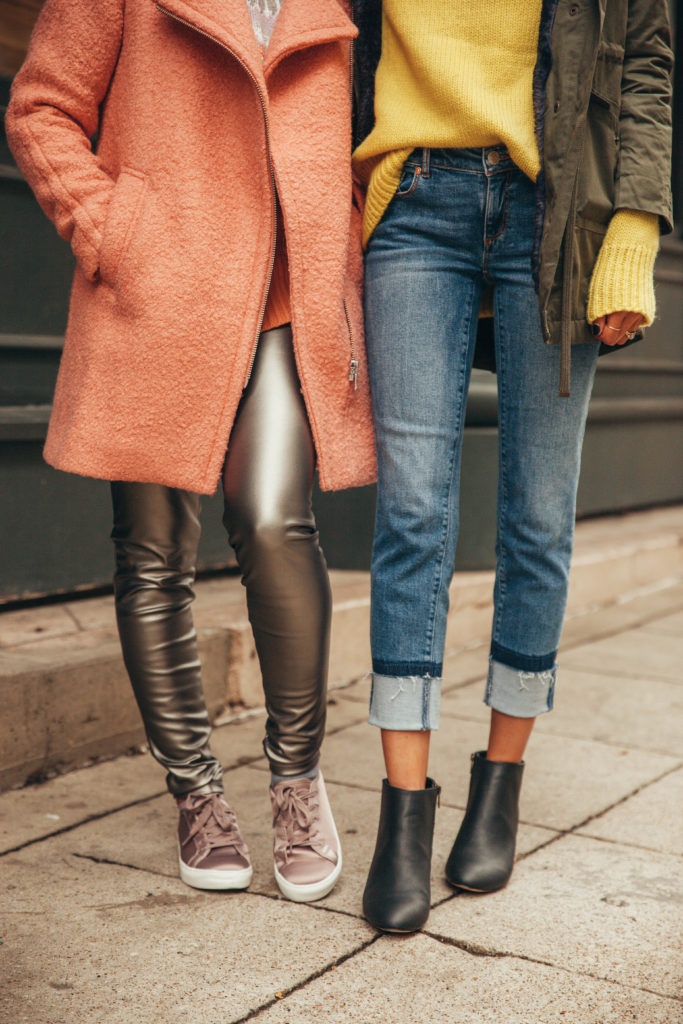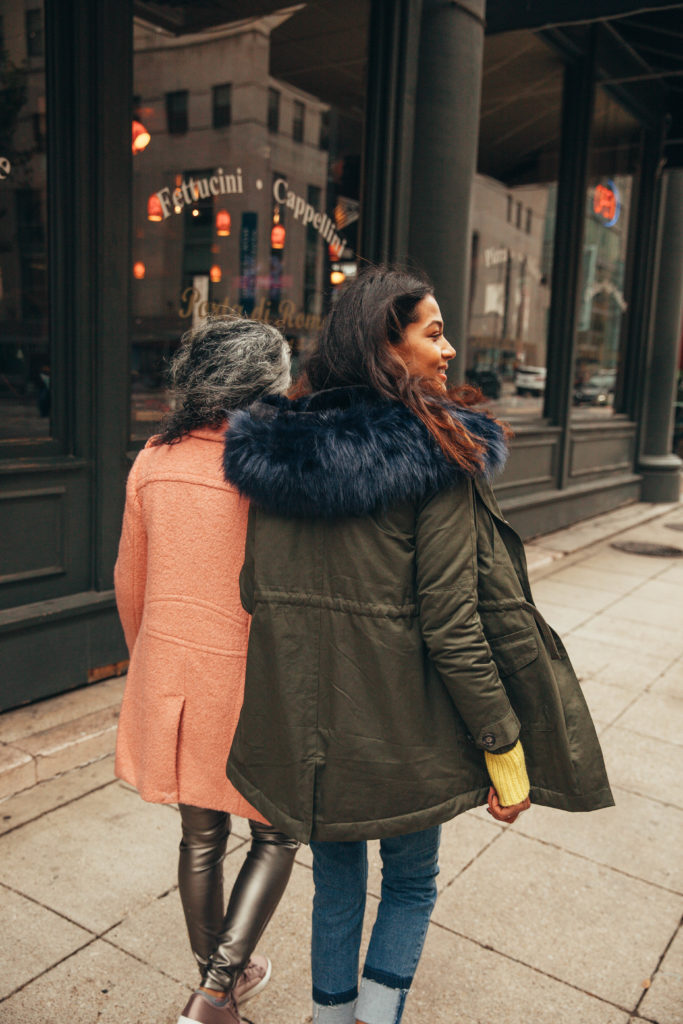 I also love how the bright color works with the darker green of this super cozy parka. The blue faux fur trim is so fun!
My mother-in-law's metallic leggings are something that she picked out and when I saw them I had to get a pair for myself. They are so easy to dress up and dress down. They look great paired with a pretty blouse and blazer.
I cannot believe that Christmas is less than a week away! What makes you most excited about the Holidays?
PINK MOTO COAT  //  CORAL FAIR ISLE SWEATER  //  METALLIC LEGGINGS  //  SNEAKERS
FAUX FUR TRIM PARKA  //  YELLOW SWEATER  //  CUFFED DENIM  //  ANKLE BOOTS