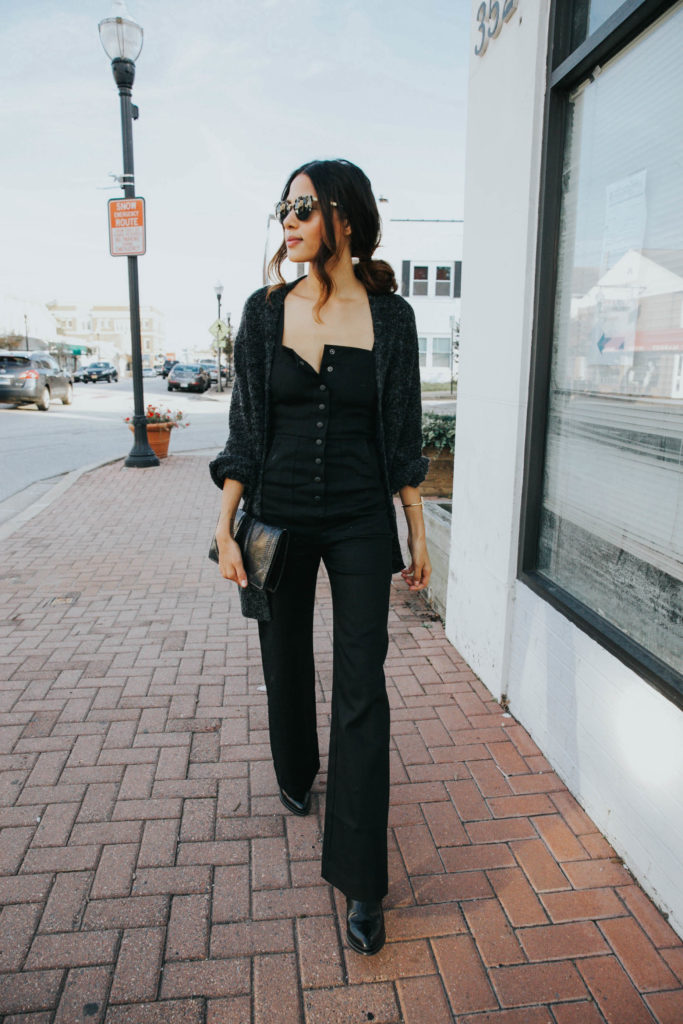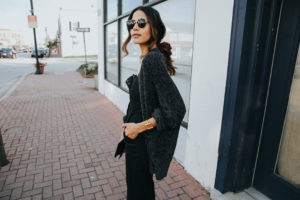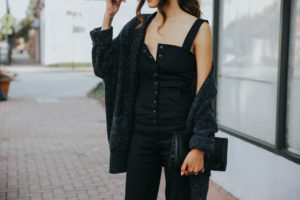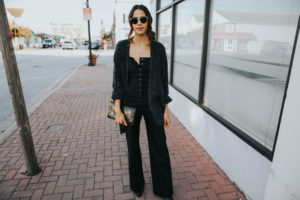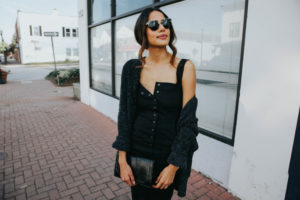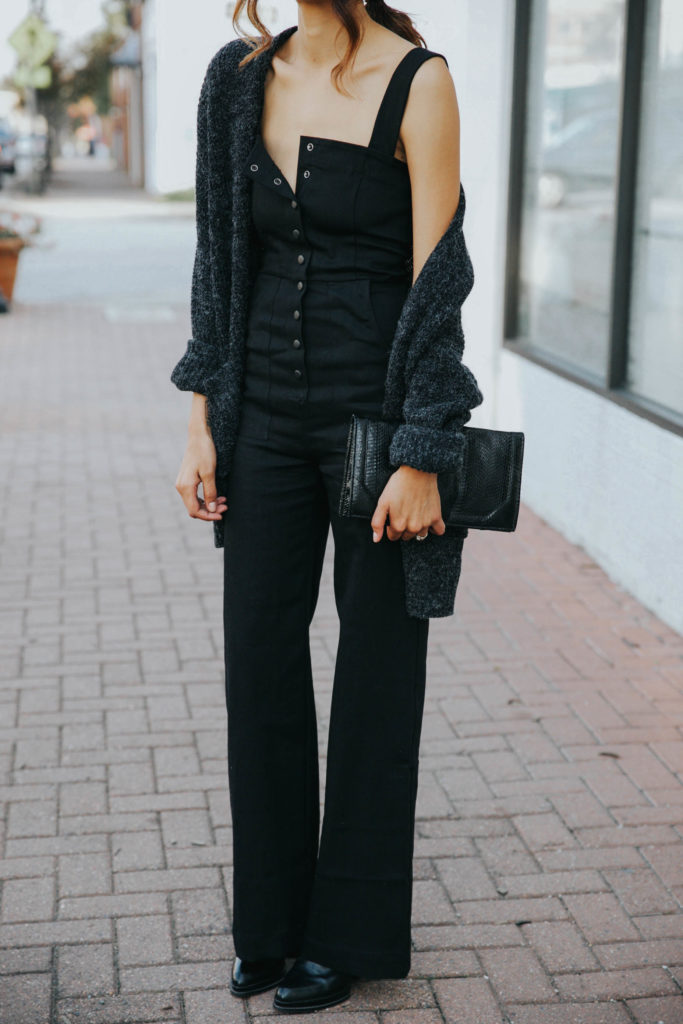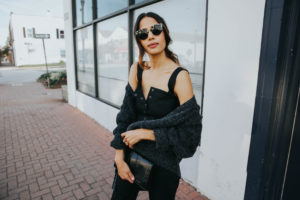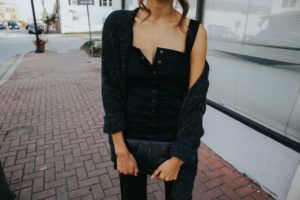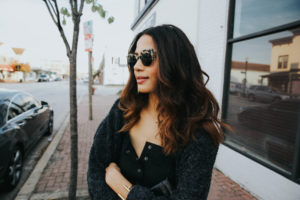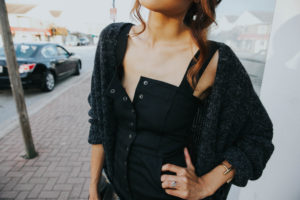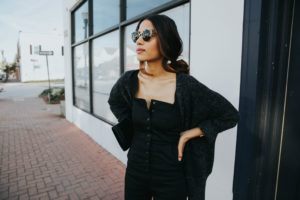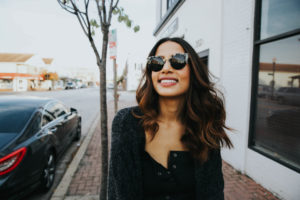 Jumpsuit  //  Similar Cardigan (only $35!)  //  Sunnies  //  Similar Clutch  //  Similar Bracelet  //  Similar Booties (under $100)
Hello!
Phew, does anyone else have election fatigue after yesterday? I am so glad we can put all of that behind us and focus on moving forward as a country. Whether or not your candidate won, I think we are all ready to work on being united and working towards a better future. It's been nice to refocus after this election anxiety – I'm still so proud to live in a country that practices a peaceful transition of power. I finally turned off the news today, and I'm looking forward to just relaxing and thinking about the upcoming holidays and time that will be spent with my loved ones.
I always wonder why I don't own more jumpsuits. Every time I get a new one, I fall in love with wearing it. This one is no exception! It is such a great way to add some sophisticated cool a normal daytime look. I love the 70's vibe of this one with the flare leg and the button front. I wore it with a turtleneck the other day, and I want to try layering it over a chunky sweater on chillier fall days. The fit on this one is also so perfect and SO flattering!
I am also obsessed with these sunglasses! You can find them at Ditto and use my code DISCO to get your first month of endless eyewear for free! 🙂
Have you tried wearing jumpsuits yet – what are your favorites? Tell me in the comments below!
Have a great day!
xx,
Lauren